If a New Zealand trip is on your bucket list, you are in the right place. Whether it's the ever-changing and spectacular scenery, unique birdlife, extreme sports, Lord of the Rings, or the All Blacks that entice you to visit, you won't be disappointed. However, to make your journey even better, below are a few New Zealand travel tips.
We have lived in New Zealand since 2003, and have extensively explored this beautiful land and the many things to do in New Zealand.
While there are plenty of people writing about how to come here on the cheap, this page is for those who travel like us. That is typically four-star accommodations, self-driving, and enjoying unique opportunities.
First, let us whet your appetite with a few New Zealand highlights…
Planning a visit to New Zealand
Long and narrow, New Zealand's two main islands cover a diverse landscape ranging from endless coastlines to ski fields. New Zealand is glaciers, geysers, subtropical rainforests, volcanoes, and farmland.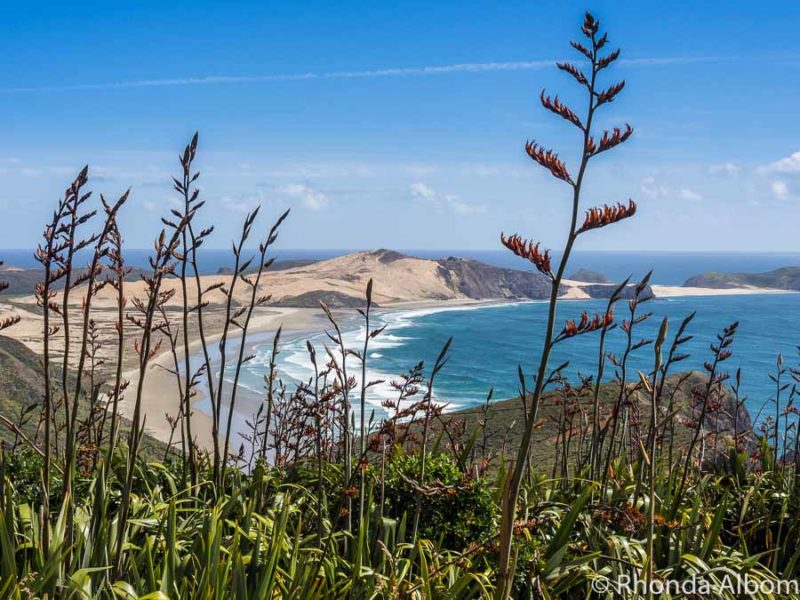 Where is New Zealand?
Nearly 2,000 kilometres east of Australia, New Zealand is somewhat isolated from the rest of the world. While a disadvantage for travel, those of us that live in New Zealand enjoy a lower population density, fewer dangers, and an outdoor lifestyle.
New Zealand travel tips: quick reference
Emergency number: 111
Language: English is the primary language
Other official languages: Maori, New Zealand Sign Language
Currency: New Zealand dollar (NZD)
Credit cards: Mastercard and Visa are widely accepted
Electricity: 240V 50Hz through Type I connectors (same as used in Australia and Argentina)
Telephone country code: +64
Water: Tap water is safe to drink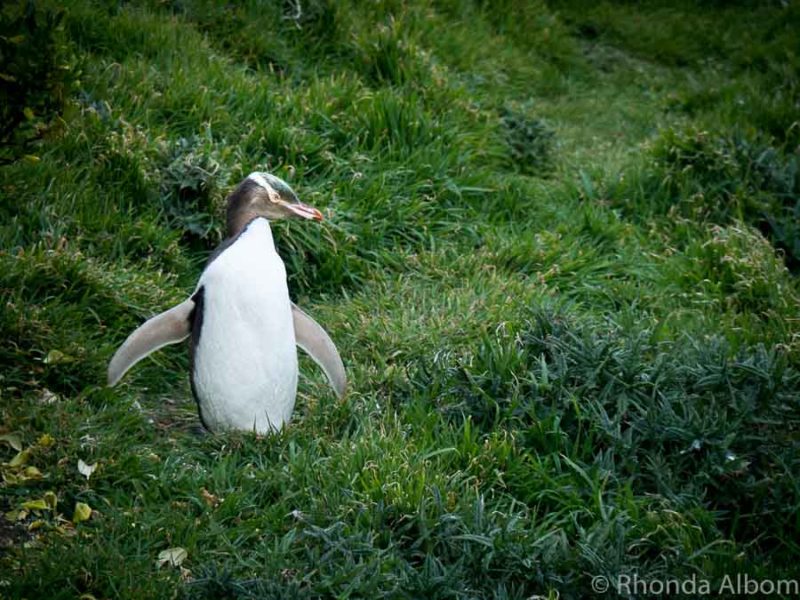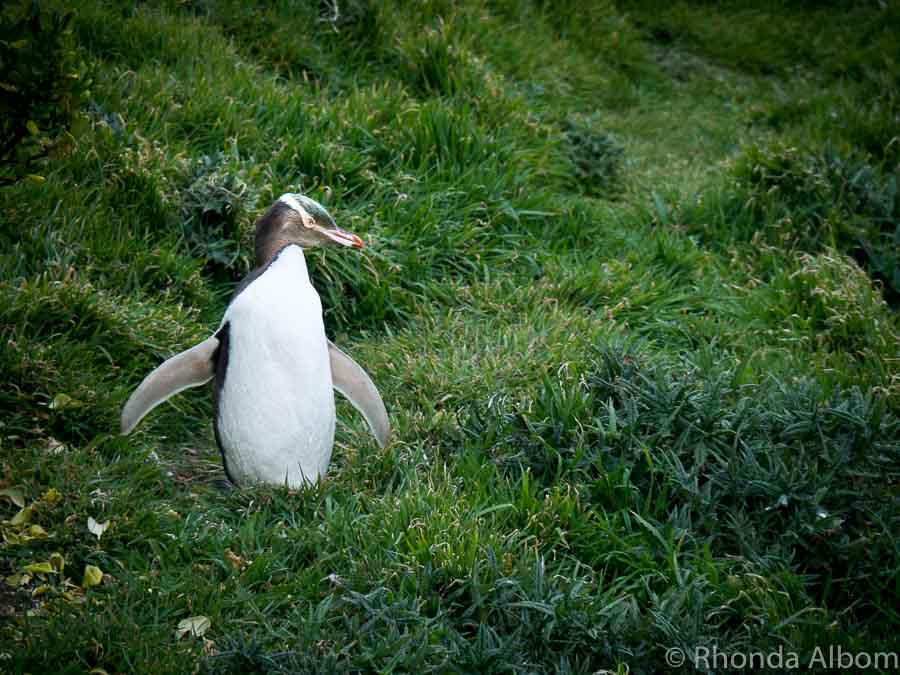 Best time to visit New Zealand
While in many ways, summer is the best time to go to New Zealand, it's also the busiest and most expensive. Check Metservice to see the current weather and the next 10-day forecast.
New Zealand Seasons
December to February – Summer
NZ Summer is high season.
Average temps: 20–25C.
Long, sunny days, little rain. More crowded.
Requires booking ahead.
March to May – Autumn
NZ Autumn is a swing season.
Average temps: 17–21C.
Less rain than winter.
Fewer tourists.
Less planning required.
June to August – Winter
NZ Winter attracts skiers.
Average temps: 12–16C.
Colder on the South Island.
Shorter days, rains often.
Ski locations often require booking ahead.
September to November – Spring
NZ springtime is a swing season.
Average temps: 16-19C.
Tends to be windy.
Fewer tourists.
Less planning required.
New Zealand holidays that affect travel
In addition to more travellers leading to longer queues, bigger crowds, and more expensive accommodations, many restaurants and bars add a surcharge on public holidays.
Christmas and New Years: The two weeks surrounding these holidays offer great weather and are the country's busiest travel time. Schools are out, and many businesses close for the season.
Easter: There are three public holidays on Easter weekend: Good Friday, Easter Sunday, and Easter Monday. Plus, primary school students also get Easter Tuesday off of school.
School Holidays: School in New Zealand is year-round, starting in February and ending before Christmas, with four 10-week terms. Term breaks are typically two weeks long, and during this time. Many Kiwi families travel. Click here to check if it is school holidays on the dates you want to travel.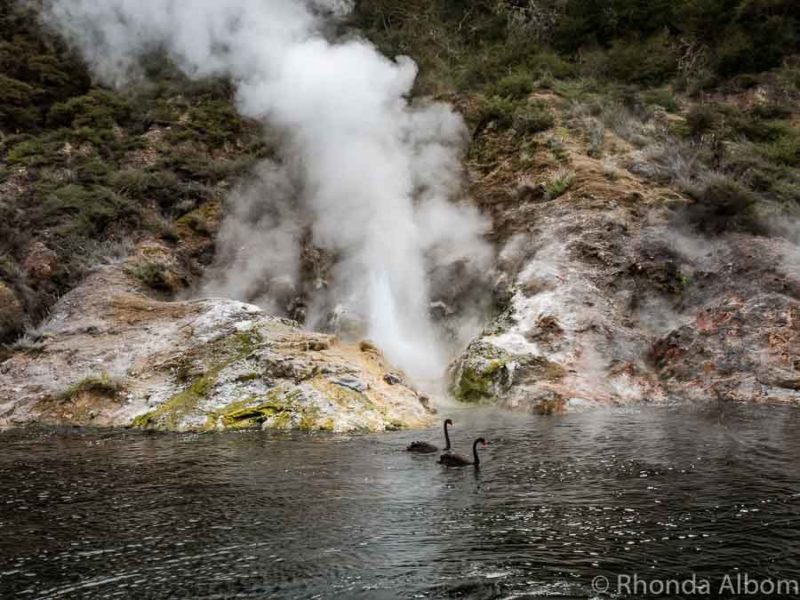 New Zealand travel tips: Know before you go
Visas and entry
Entry requirements to New Zealand differ based on the citizenship and residency of visitors. The newest change to the system took effect on October 1, 2019, and requires nearly all visitors (even cruise passengers) to obtain either a visa or an NZeTA. To be sure you know the current rules for your situation, we recommend reading the official information directly from New Zealand Immigration.
What to bring to New Zealand
Overall, New Zealanders are pretty casual, and just about anything goes. Sporty for the daytime and smart casual for evenings should cover you for nearly everything you do. You will want a good pair of walking shoes, a sun hat, and clothing layers.
As the weather is often unpredictable, a light rain jacket and/or an umbrella is recommended. In general, packing for New Zealand is easy. We always travel light. Therefore, our basic kit for New Zealand is similar to our standard packing list, with a few minor adjustments.
Get a free copy of our New Zealand packing list when you sign up for our newsletter.
What NOT to bring to New Zealand
More important than what to bring is what not to bring. New Zealand has strict biosecurity guidelines. Remember to declare all food items, even what you take off the plane. In addition, clean dirt off of all camping gear and hiking shoes before arrival. Check New Zealand's immigration page for details on what to declare or watch this video:
Best places to visit in New Zealand
Read next: 15 Most Beautiful Places to Visit in New Zealand to Inspire You
Travelling within New Zealand
Driving in New Zealand
In New Zealand, we drive on the left side of the road. If you are used to driving on the other side, ask your partner to remind you to keep left at every turn for at least the first day. The NZ transportation agency offers these driving guidelines for visitors.
New Zealand speed limits on the open road are up to 100 kph (62 mph). However, they are slower as you pass through towns, or on narrow, windy, or rural roads. As a result, it will usually take longer to get anywhere than you estimate. Here's an NZ time and distance driving calculator from the NZAA
Read next: Getting Around New Zealand: Exploring Options for Domestic Travel
Renting a car
Renting a car in New Zealand is easy, but be sure to read the rules and guidelines for driving in this country (section just above). Most international and several local companies rent vehicles in New Zealand.
RentalCars.com shares options from the most reputable dealers, allowing you to compare prices and see customer ratings all on one screen. We have been using Rental Cars worldwide since we discovered them, and always found everything to be as expected when we arrive. Plus, we have been super happy with the customer service response on rare occasions when we need them. Compare prices at RentalCars.com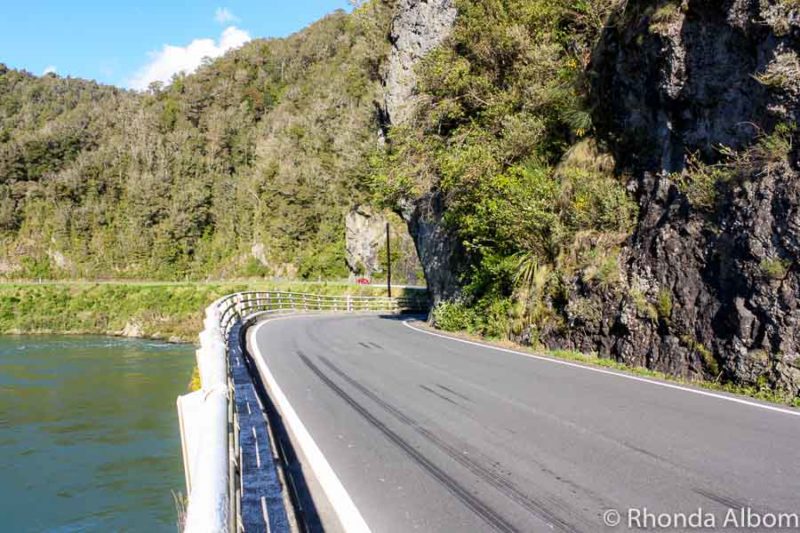 Other New Zealand transportation options
Fly between cities: If you are visiting for a limited time, focusing only on one region, or only exploring the South Island, flying from Auckland is a good choice. We typically fly on either Air New Zealand or Jet Star and find the best prices on Expedia flights, although we usually book direct.
Ferry service: Travel between the North and South Islands is either done by air or ferry. While the ferry is more fun, it does require booking in advance, especially if you are travelling in high season or bringing a car across. We prefer the Interislander Cook Strait ferry.
Bus: The bus is a popular way to travel the country, especially for those visitors on a tight budget. There are several long-distance and scenic bus companies in New Zealand. Some even offer free wifi on board.
Train travel: There is a train from Auckland to Wellington on the North Island, but we have yet to give it a try. However, we have enjoyed scenic train rides on the South Island.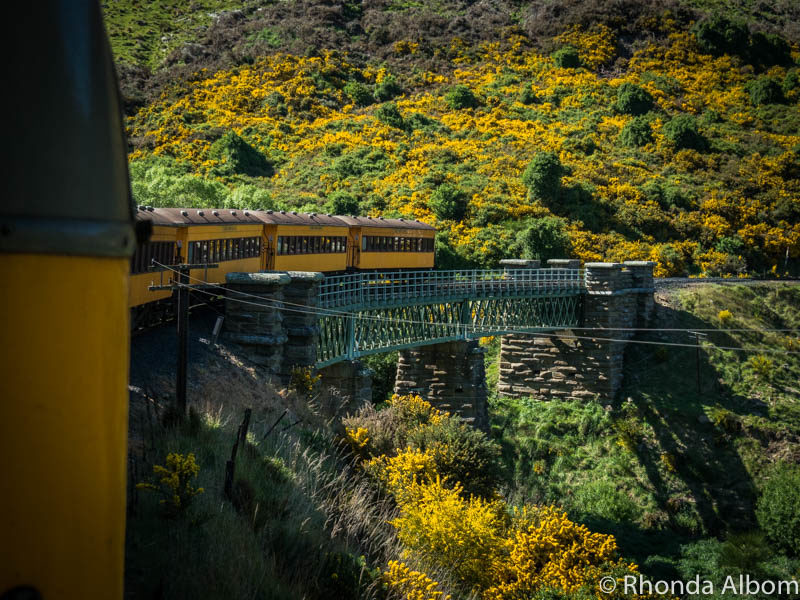 Go with a guide: New Zealand travel tours
We think New Zealand is easy to explore on our own.
However, tours are a better option for people who don't like to do their own planning, who enjoy historical commentary, and those who don't want to drive on the left. The better tours in New Zealand are not cheap.
Here are a couple of top-rated options. For more tours, we recommend checking Viator, a trip advisor company.
5-Day South Island Tour from Christchurch: Travelling from Christchurch via bus and train, you will visit Mt. Cook, Milford Sound, Franz Josef Glacier, and Queenstown. If you have limited time, this tour will get you some spectacular scenery and fabulous adventures, but be aware that you will spend a lot of time in transit.
⇒Check the full itinerary and reserve this 5-day South Island tour
Design Your Own Tour – private: This personalised and customised tour puts you in charge. You decide where you want to go and how you want to travel (from self-drive to fully chauffeured and guided) and the experts design a tour to fit your needs from 1 to 21 days.
⇒Check the reviews and reserve your Amazing New Zealand Itineraries & chauffeur-driven tours
21-Day Kakapo All New Zealand – Small Group: This 21-day tour does it all from North to South. Starting in Auckland and ending in Christchurch, it includes 20 nights at 4-star accommodations. This is the most complete tour we have found to date. You will travel and see magnificent mountains, glaciers, sounds, wildlife, historic locations, Maori culture, and much more.
⇒Check the full itinerary and reserve this 21-day tour
New Zealand travel tips: phones and safety
Mobile phones and wifi in New Zealand
Okay, nowhere is perfect. Many visitors complain about New Zealand's lack of readily available unlimited wifi in hotels or cafes. Even worse (especially if you have teenagers within your travelling party), sometimes there is no wifi at all.
Visitors also complain that the internet is expensive. Locals will confirm that New Zealand's internet access is overpriced compared to much of the rest of the world.
Prepaid SIM cards are available through several different companies. We use Vodafone. Although they are not the cheapest, we have found them to be reliable. Best of all, they offer special plans for visitors (that are in some ways better than we can get domestically), and you can buy your Vodafone SIM card in advance and have it waiting for you at the airport.
Safety in New Zealand
New Zealand appears on just about every list of the world's safest countries. However, this is not an invitation to be stupid. Just like anywhere else, if you leave your wallet, computer, or phone laying around and walk away, chances are good that someone will help themselves to it.
Travel Insurance
We don't travel without insurance. It's a personal choice that has paid off well for us.
New Zealand covers visitors injured here; however, visitors should not overlook travel insurance for illness, property loss, or disrupted air travel.
We have partnered with InsureMyTrip, because they are the best option to compare plans and find the right coverage for you. They have thousands of travel insurance plans and a one-of-a-kind recommendation engine to help travellers find the right plan. Most importantly, they will be there for you before, during and after your trip if you should need anything – especially help with a claim with the provider. Get your free quote from InsureMyTrip
New Zealand travel tips: bars and restaurants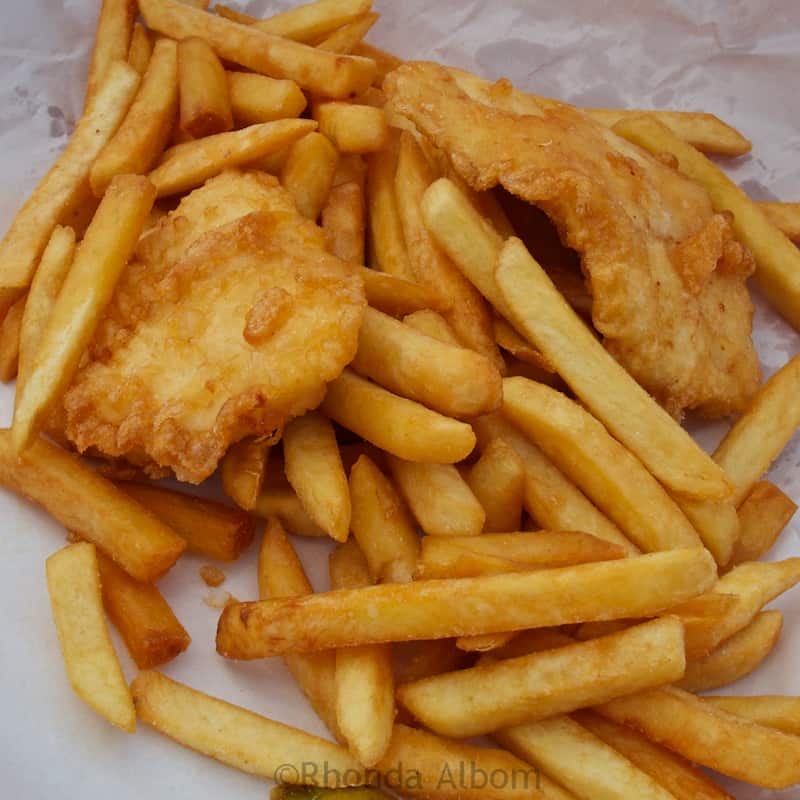 The legal age to purchase alcohol in New Zealand is 18. International visitors need a passport as proof of age to enter bars. Kiwis need an official New Zealand ID.
Tipping in New Zealand restaurants, hotels, spas, or taxicabs is not customary as wait staff are paid by the same rules as everyone else. Some restaurants (especially those in tourist areas) add a "tip" line on the bill. Locals ignore it.
Trendy restaurants reserve tables for those who have booked in advance and will often turn away customers rather than start a waiting list. It's not uncommon for friends to turn a meal into an evening of drinks and laughter, thus spending hours at their table. Patrons are made to feel welcomed, not rushed. As a result, customers need to request their bill (or often go up and pay) to signify they have finished.
Prostitution is legal in New Zealand, and you can find brothels in most cities, often affiliated with strip clubs.
Marijuana and other drugs are still illegal in New Zealand.
More New Zealand travel tips that might surprise you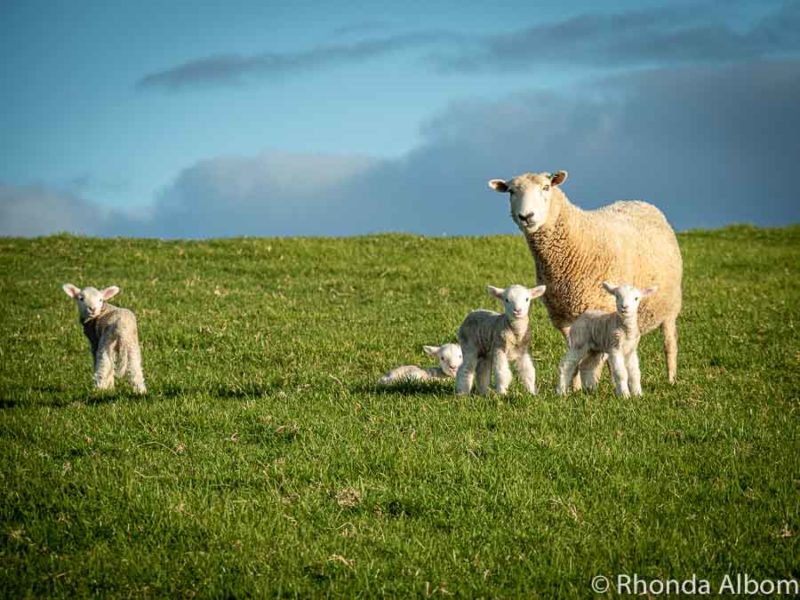 On a world scale, New Zealand is an expensive place to visit. Accommodation, meals, entrance to tourist activities, and even a daily coffee may cost more than you expect.
The sun's dangerous rays are stronger in New Zealand than in most other parts of the world. Sun protection is advisable. This includes sunscreen, sunglasses, a hat, and a cover-up on the beach.
Children can and will be barefoot just about anywhere in New Zealand, and you might see barefoot adults too.
Taxes are included in the listed price of goods and services. Unfortunately, New Zealand doesn't offer a tax-back scheme.
A few local terms that might come in handy: a "Kiwi" is a person from New Zealand (different from kiwi fruit or kiwi bird), an entrée is an appetizer, a café generally serves lunch and closes by 4 pm, and a "cot" is where a baby sleeps. Click here for my humourous look at New Zealand slang.
While New Zealand has only one rarely seen poisonous spider (found in the North), there are plenty of mosquitos and tiny insects that leave annoying and itchy bites. Use insect repellent.
As an expat living here, I often see things differently and wrote about my adjustments to Kiwi life here.
If you are a fan, there are plenty of Lord of the Rings film locations that you can visit.
Curious about some of the lesser-known yet interesting facts about New Zealand? Check out this list of fun NZ facts.
Where to ask questions or just see more of New Zealand
Save for later
If you enjoyed this article, please share it on social media and save it for later on Pinterest.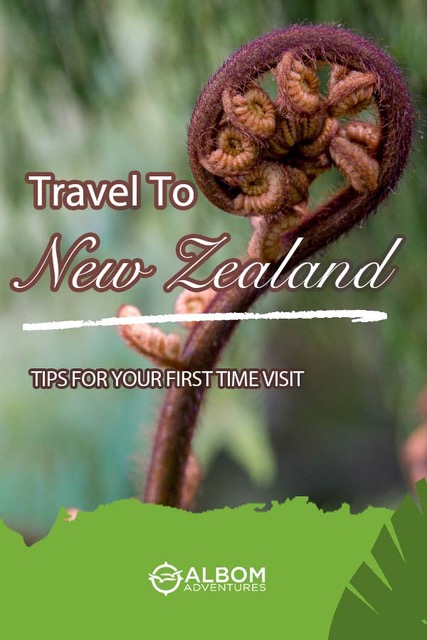 Disclaimer: We worked with local tourism boards throughout New Zealand. We are frequently provided with complimentary entrances, tours, or sample items to aid in the writing of Albom Adventures. However, the opinions expressed here are strictly our own.