Any time is a good time to consider Rarotonga travel. This Rarotonga travel guide will help with your planning and answer questions on when to go, what to do, and where to stay, as well as provide you with essential need-to-know information.
Turquoise water rolling over pristine white sand beaches encircle Rarotonga, a tropical playground in the South Pacific. In sharp contrast, its interior is lush green jungle hiding cascading waterfalls.
It's the largest of the Cook Islands and an easy place to visit made even easier with some of the tips from this Rarotonga travel guide.
If you're planning a visit to Rarotonga, this page will tell you everything you need to know. Be warned, even if you haven't heard of it before, you may want to visit the island after reading this Rarotonga travel guide.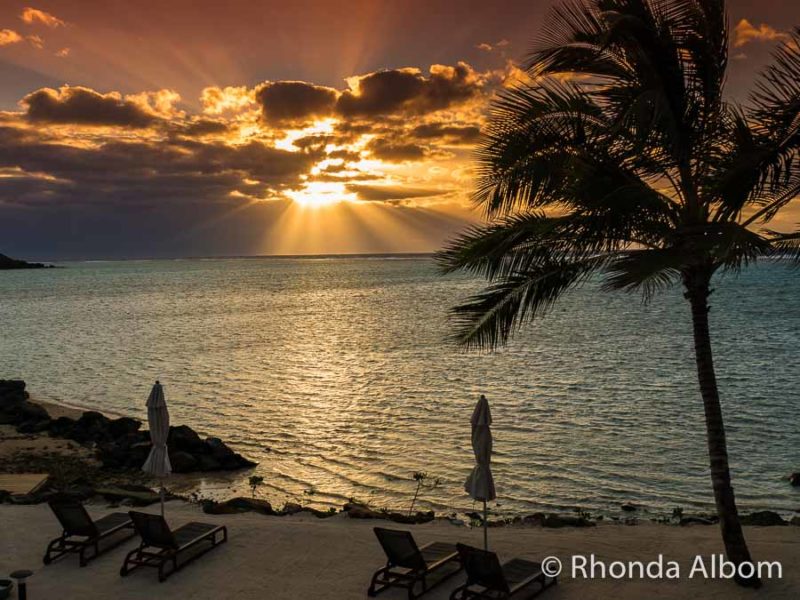 Planning a visit to Rarotonga
Where are Rarotonga and the other Cook Islands?
Rarotonga is the largest of the 15 Cook Islands, which are located in the South Pacific Ocean about halfway between Hawaii and New Zealand. More specifically, they are between Tahiti and American Samoa.
Rarotonga travel guide: quick reference
Emergency number: Police: 999; Medical: 998
Language: Cook Island Māori is the official language. English is widely spoken, especially in tourist areas.
Rarotonga currency: New Zealand dollar (NZD) and/or Cook Island coins.
Credit cards: Mastercard, Visa, and EFTPOS are widely accepted.
ATMs: Several located on Rarotonga, and there is an ATM on the island of Aitutaki.
Electricity: 240V 50Hz through Type I connectors (same as used in Argentina, Australia, New Zealand, and Uruguay).
Telephone country code: +682
Water: While some articles suggest tap water on Rarotonga is generally safe, we were told to drink only filtered water. However, tap water on Aitutaki is NOT safe to drink.
Capital city: Avarua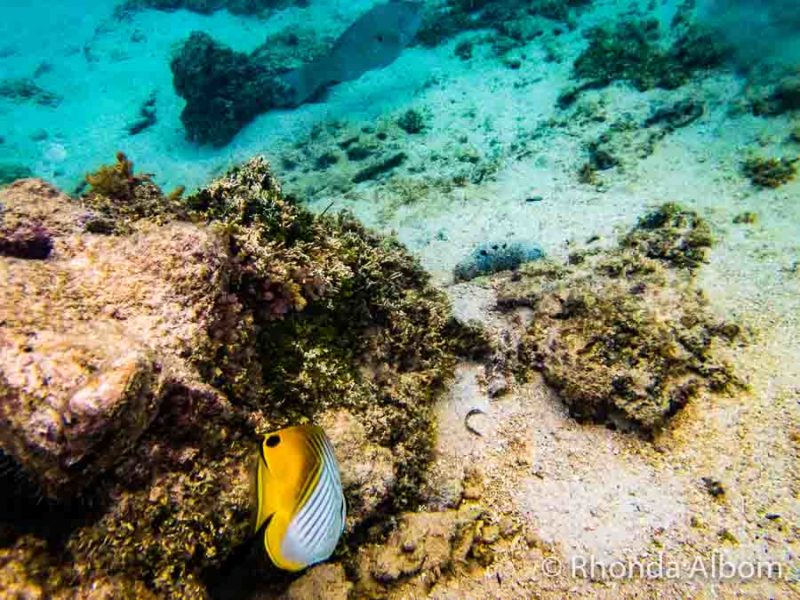 Best time to visit the Cook Islands
Let's face it, Rarotonga's climate is tropical and idyllic all year long. Average temperatures fluctuate only a few degrees from the hottest months to the coolest. However, April to October is the generally prefered time to visit, with slightly cooler and drier weather. In contrast, November to March have higher temperatures, greater humidity, and is sometimes referred to as the Rarotonga rainy season.
Overall, July and August tend to bring the largest number of visitors as it encompasses southern hemisphere winter combined with the school holidays in New Zealand and Australia.
The chart below also highlights whale watching season from July to October, when humpback whales can be spotted from Rarotonga shores.
Cook Islands / Rarotonga Seasons
November to March
Spring to Summer
Slightly warmer
Average temperature 28°C
More humid
Occasional tropical showers
April to June
Autumn to Winter
Slightly cooler
Average temperature 26°C
Drier days
July to October
Winter to Spring
Whale watching season
Slightly cooler
Average temperature 26°C
Drier days
Pro tip: If it's too windy, go to the other side of the island, where you will usually find a calmer day.
Rarotonga travel guide: getting to the island
As a result of being an island far away from pretty much anywhere, there really are only two options: air or sea. Flying to the Rarotonga airport is easy with daily non-stop flights from Auckland (New Zealand) or weekly flights from Sydney (Australia), Tahiti, and Los Angeles (USA).
We use Expedia to find the latest airfare deals.
Pro-tip for passengers flying between Los Angeles and Auckland: Air New Zealand offers Rarotonga as a stopover when flying from Los Angeles to Auckland, which means for no additional airfare, you can tack on a bit of tropical paradise. We stayed a week on Rarotonga, which not only gave us quite a bit of fun but also split up our long-haul flight.
**This deal is not currently available
Cook Island travel tips: know before you go
Visas and entry
For entry to the Cook Islands, visitors need a valid passport with at least six months remaining on it and an exit ticket. Most visitors can stay in the Cook Islands for up to 31 days; although, New Zealand citizens can stay for up to 90 days. Apply for extensions at least two weeks before it is needed.
Check the Cook Island Ports Authority for the most current information and to learn about the special rules that apply to those leaving the Cook Islands via boat.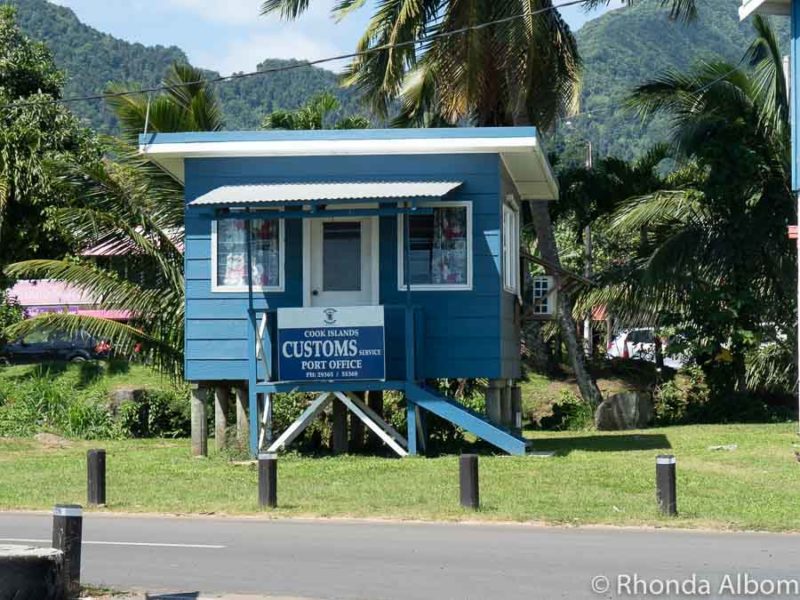 What to bring to Rarotonga
Rarotonga is a casual, relaxed tropical island. Bring comfortable clothes, swimwear, beach cover-up, sun protection, insect repellent, and a good pair of walking or hiking shoes depending on what you plan to do on the island. While many Rarotonga resorts include snorkelling gear, you may want to bring your own to be sure you have the perfect fit, although we had no problems using what was provided.
If you are heading to Rarotonga in the wetter months (November to March), add a light rain jacket to your bag. In general, packing for the Cook Islands is easy. Get a free copy of our packing list when you sign up for our newsletter.
Shopping in Rarotonga (what to bring home)
The Cook Islands are one of the few places in the world that harvest black pearls. Settings range from a single drop pearl on a chain to elaborate and complex pearl jewellery. Whichever you choose, ask questions about the quality and certification of your Rarotonga black pearls.
Other items to keep on the lookout for include wood sculptures from carvings to Ukuleles, pareu (sarongs), and tivaevae (hand-made quilts).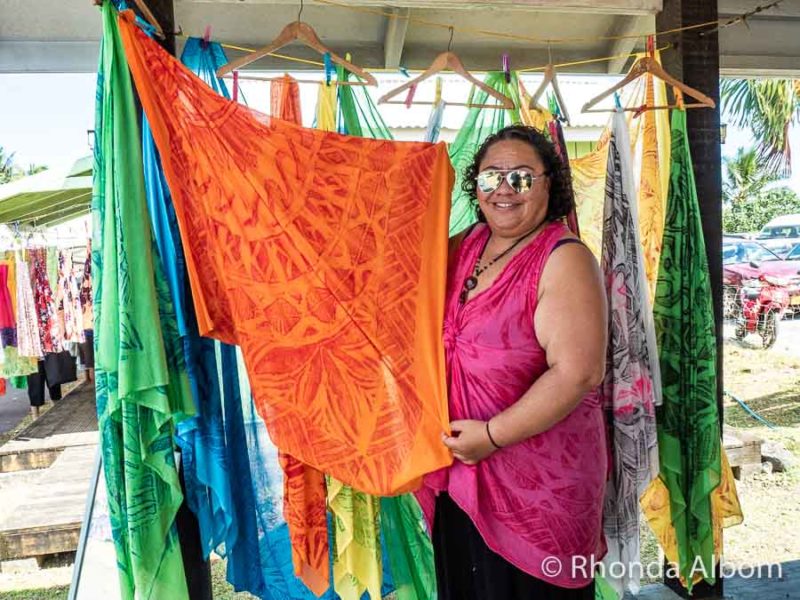 A few local terms that might come in handy
Kia orana – welcome (or hello)
Meitaki – thank you
Vaine – women
Tane – man
Ae – yes
Kare – no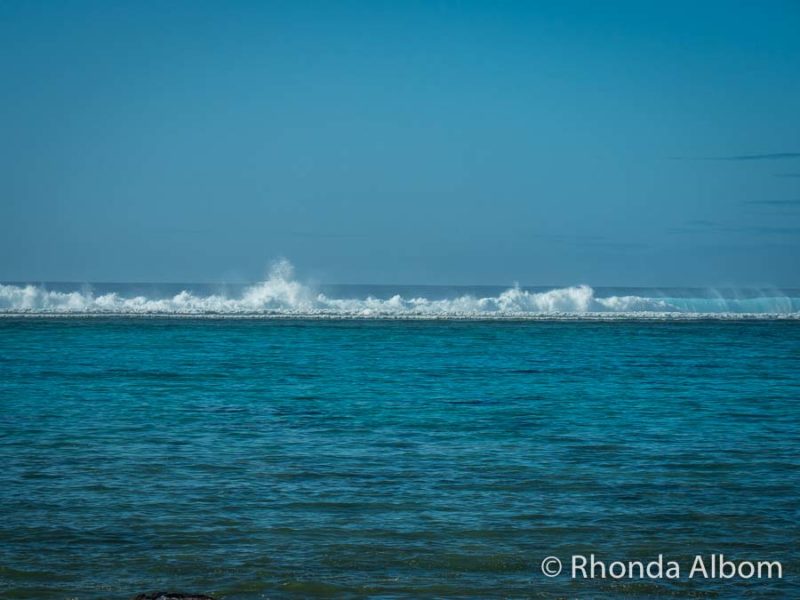 Rarotonga travel guide: getting around the island
Ring Road is the main road that circumnavigates the island, and it is only 32 km (20 miles). The main options for getting around the island are bus, bicycle, guided tour, scooter, or private vehicle.
Take the public bus
There are two buses: one runs clockwise, the other anti-clockwise. They run hourly during the day, but only the clockwise bus runs at night. We found it easy. In fact, waiting at marked bus stops isn't required. Simply wave and the bus will stop for you.
Bus ticket options are available as a single ride ($5), return ticket ($8), all-day pass ($16), family all-day pass ($26), or ten-ride ticket ($30). Check the Rarotonga bus schedule.

Pro-tip: The ten-ride ticket is per ride, not per passenger and can be shared, so we only needed to purchase one for the two of us.
Ride a bicycle
Most of the island roads are relatively flat and easy to cycle; that is until you head inland. In fact, for exercise enthusiasts, renting a bicycle is a great option.

Rather than renting bicycles, we took a fabulous cycle tour with Storytellers Eco Cycle Tours. The bicycles were all in excellent condition, and the guides added fascinating stories, legends, and information at our frequent stops, thus creating a great outing.
Take a tour of Rarotonga
Tour the island in an air-conditioned van: Discover some of the island's history, nature, culture, and political heritage in comfort. This tour visits limestone churches, lagoons, and The Garden of Seven Canoes, plus learns about the importance of coconuts to the locals. Pick up is from your hotel, and the tour includes a stop for a snack. Check the tour by van price and reviews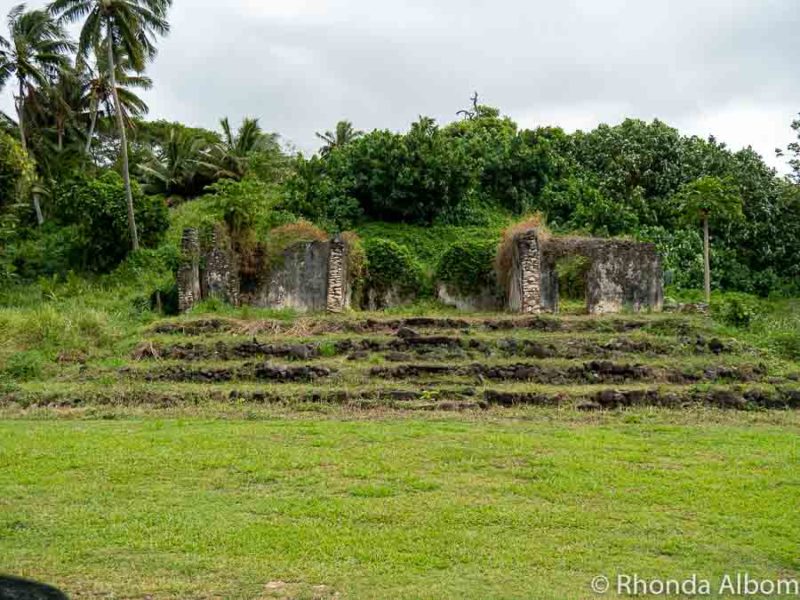 Ride a scooter
Scooters are super popular amongst both visitors and locals. They are an easy way to get around but do require the driver to be at least 16 and hold a valid Cook Island visitor's licence. Helmets are required when on a visitor's driver's licence.
Important note: if your overseas licence includes motorcycle class, you simply need to pay $20 for your Cook Island licence from the police station in Avarua. If it does not, you will need to undergo a driving test, also at the police station. You can pick up the scooter first. While there are occasional roadblocks checking for the licence, many people we talked to didn't bother to get one. (This is not our recommendation but rather an observation.)
Rent a car
Visitors can drive a car on their full overseas licence, and this is what we opted to do. There are rental car offices in some of the larger resorts, and the smaller hotels can help you to obtain one. By day three, we opted to rent a car, and it made our life easier.
Rarotonga travel guide: what you need to know before driving on the island
While driving on Rarotonga is generally easy, there are a few things you want to know before you rent a vehicle.
Ring Road passes through most major villages, although we rarely saw much traffic except in Avarua. Similarly, there is the old "Inner Ring Road", but it no longer completes the circle. Although Ring Road is paved, some of the interior roads are not.
In the Cook Islands, vehicles drive on the left side of the road, in theory. In practice, we noticed many vehicles driving in the centre of the roads.
There are no traffic lights and only two roundabouts on the island. According to our hotel's driver, they are referred to as 'the roundabout', and 'the other roundabout.'
Generally, people are on island time and not in a hurry. Speed limits range from 30 kph (18 mph) in Muri Beach to a maximum of 50 kph (31 mph) for cars or 40km (25 mph) on a scooter.
Travelling between islands
Of the 15 Cook Islands, Rarotonga is the largest and most popular, but Aitutaki is often considered to be one of the world's most beautiful islands. Like getting to the Cook Islands in the first place, there are only two ways to get to the other islands: fly or sail.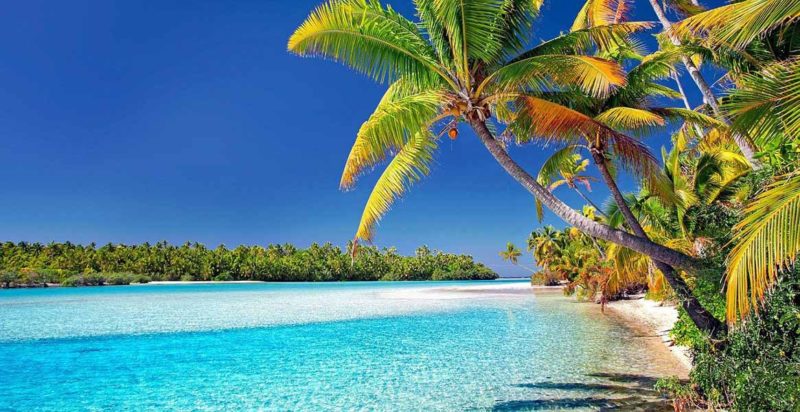 Where to stay in Rarotonga
A tourist destination, there are plenty of options for Rarotonga accommodations, ranging from five-star resorts to beach huts.
Moana Sands Lagoon Resort (we stayed here for 7 nights)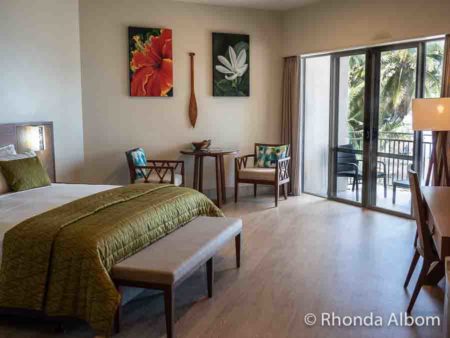 Ideal for: Couples seeking quiet relaxation with beautiful ocean views in newer accommodations with large units and very comfortable beds.
Not so great if: you don't have a vehicle or if you want easy beach access. The resort's beach contains coral and therefore surf shoes are recommended. Check availability at Moana Sands Lagoon Resort
The Rarotongan Beach Resort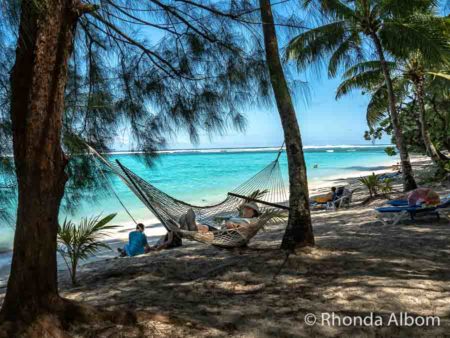 Ideal for: Families or anyone who likes larger resorts, tons of activities, and easy access to white sandy beaches. There is an adults-only Sanctuary option.
Not so great for: As this is one of the oldest resorts on the island, the rooms are a bit dated but fine. However, it is where I hope to stay on my next visit to Rarotonga. Check availability at The Rarotongan Beach Resort
Anywhere on Muri Beach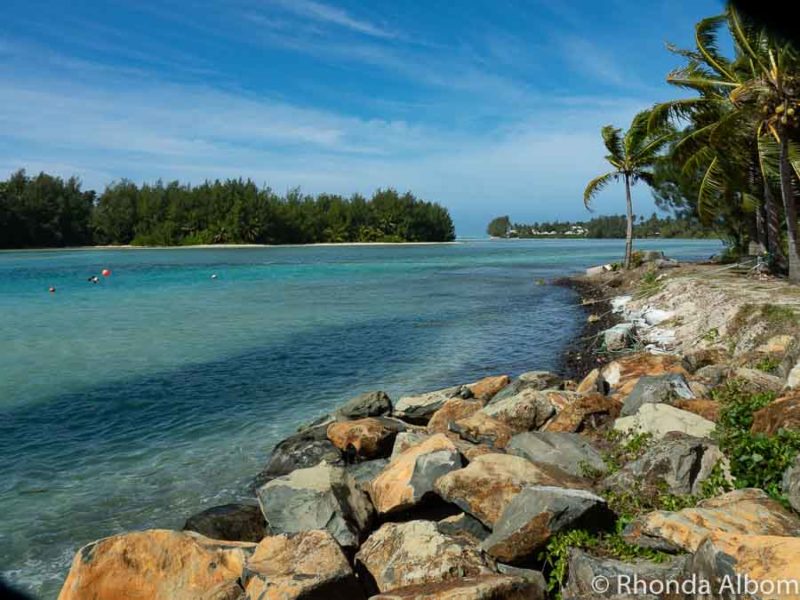 Ideal for: Anyone who wants to be near crystal clear waters and wants lots of restaurant options but doesn't want to have to go far for them. Find your ideal Muri Beach accommodation at Booking.com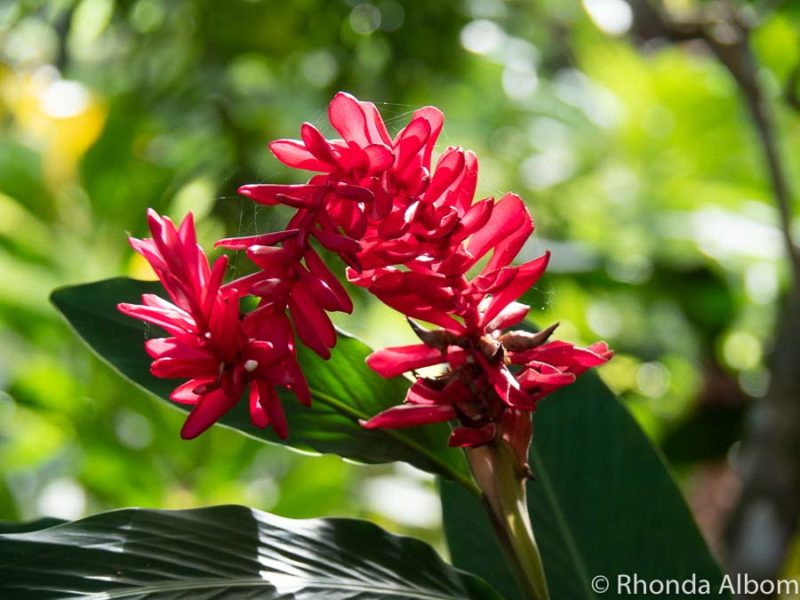 Rarotonga travel tips that might surprise you
The legal age to purchase alcohol in Rarotonga is 18; however, there is periodic talk of raising it. Also, we were told it's not strictly enforced, but being well past that age, I have no first-hand experience with this.
Tipping in restaurants and hotels is not customary.
We almost never found free wifi on the island. Even most of the hotels charge for wifi.
Vodafone is the only internet provider on the island. It was Blue Sky when we visited. While Vodafone is working to increase the speed, it's still not the best, and it's expensive in comparison to many other countries we have travelled to.
Taxes are typically included in the listed price of goods and services, but it's advised to confirm with hotels when you make a booking.
Find more money-saving resources on our Travel Resources page.
Save for later
If you enjoyed this article, please share it on social media and save it for later on Pinterest.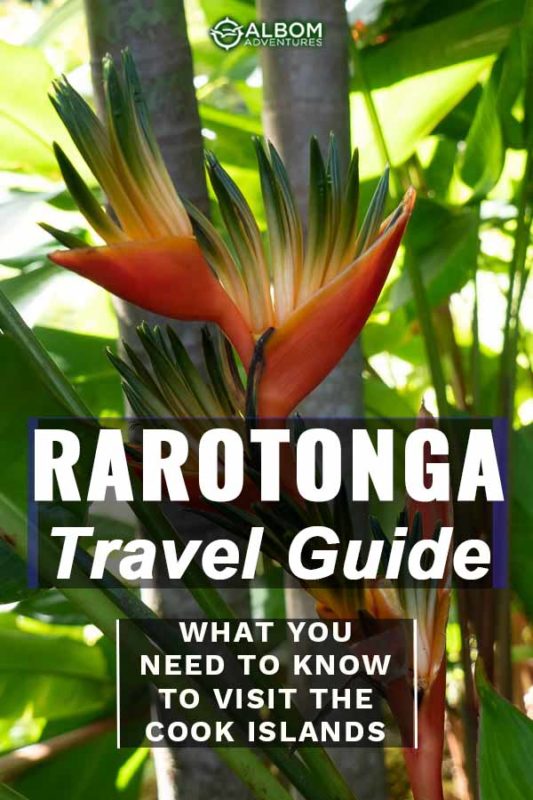 What surprised you on this Rarotonga travel guide?
Disclaimer: We worked with the Cook Islands Tourism Corporation. They provided complimentary entrances, tours and sample items to assist in the writing of this review. The opinions expressed here are strictly our own.