Vibrant and exciting, Christchurch New Zealand was devastated by two significant earthquakes in 2010 and 2011. A city on the rebuild, there are plenty of unique things to do in Christchurch.
New Zealand's second-largest city and the largest on the South Island, Christchurch, also has the regal distinction of New Zealand's oldest city, having been established on 31 July 1856.
To our surprise, we found more things to do in Christchurch today than there were before the quakes. Classic sites and activities remain, joined by new post-earthquake options that together suggest Christchurch is a city that will not be defeated.
Best of all, Christchurch is like a blank canvas, a dynamic garden city taking full advantage of the opportunity to reinvent itself.
Having seen the destruction in the news as it happened, I was apprehensive about our visit. I am pleased to report that my worries were unfounded. Read on and discover what we believe are the best things to do in Christchurch.
Must-see things to do in Christchurch
Whether you are passing through, didn't allocate enough time, or staying a while, there are a few places we consider must-sees in Christchurch. These are the International Antarctic Centre, Botanic Gardens, and Cathedral Square. The last two can be included in a city tour.
International Antarctic Centre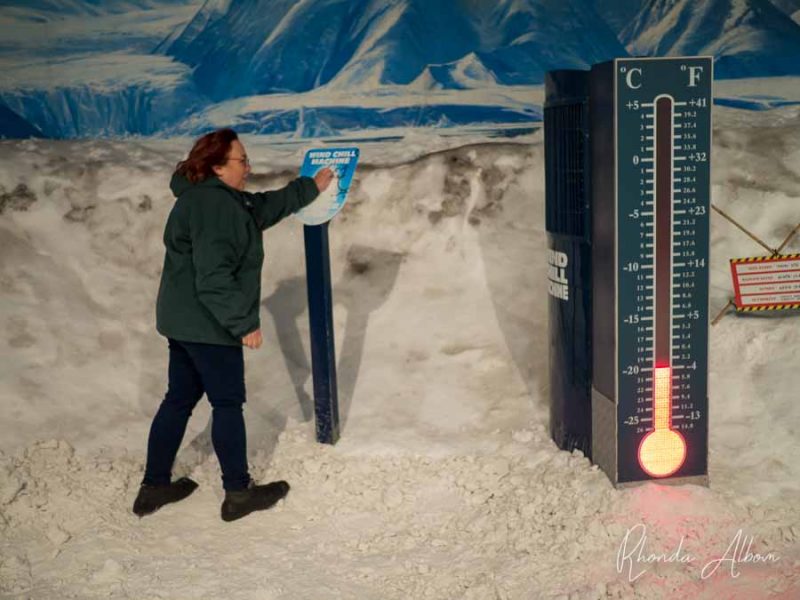 Christchurch is one of the world's staging destinations for Antarctic scientific expeditions, so it's fitting that the International Antarctic Centre is here. The centre is both educational and fun as it explores Antarctica's history and the modern-day technology used for study. It's a family-friendly venue that adults love too.
Highlights include a sub-zero Antarctic storm, a ride in the Hägglund (all-terrain amphibious Antarctic vehicle), penguin viewing (feedings at 10.30 and 3.00 daily), and a 4D movie (fourth dimension is wind and occasional sea spray). There's also a room dedicated to smaller children's fun and learning.
Located near the Christchurch airport, it's easy to visit on your way in or out of town, especially if you use the free shuttle bus. Reserve your tickets for the International Antarctic Centre here.
One of the top indoor activities in the city, it's perfect for a rainy day or anytime.
Botanic Gardens and Antigua boatsheds
Botanic Gardens: As I stroll through the 165 acres of native and exotic plants in the Christchurch Botanic Gardens, my stress melts away. Free entry
Antigua boatshed: Built in 1882, the Antigua boatsheds are New Zealand's only surviving 19th-century purpose-built boat sheds, having always been used for commercial boat hire. They are the starting point for punting on the Avon or hire kayaks, canoes, rowboats, or paddleboats.
Punting on the Avon: A Christchurch tradition and loads of fun, we listened to historic stories told by our Edwardian dressed punter as he guided us down a section of the Avon River. Check for discount tickets.
Save even more with a Christchurch Pass that includes the historic tram, punting on the Avon River, and the Gondola. Reserve your Christchurch pass here.
Take a self-guided bus or free walking tour of the city
In a city in transition, one way to stay current is to have a guide. Our two favourite tours are either the tram or a free walking tour.
Christchurch historic tram
With 17 stops and commentary, the tram offers city highlights like Cathedral Square, Botanic Gardens, Arts Centre, New Regent Street and more. (We have not taken the tram as we prefer walking). Reserve a Christchurch Hop-On Hop-Off Tram ticket here*
Free walking tour
This comprehensive 2-hour free walking tour runs on Monday – Saturday at 11.30 am. (Note: not on Sunday). A great way to learn some history, see many of the key sites and get a bit of exercise. Learn more about the free walking tour. Note: Although free, tipping is customary on this tour.
*Save more with a Christchurch Pass that includes the historic tram, punting on the Avon and the Gondola. Reserve your Christchurch pass on Klook.
Outdoor things to do in Christchurch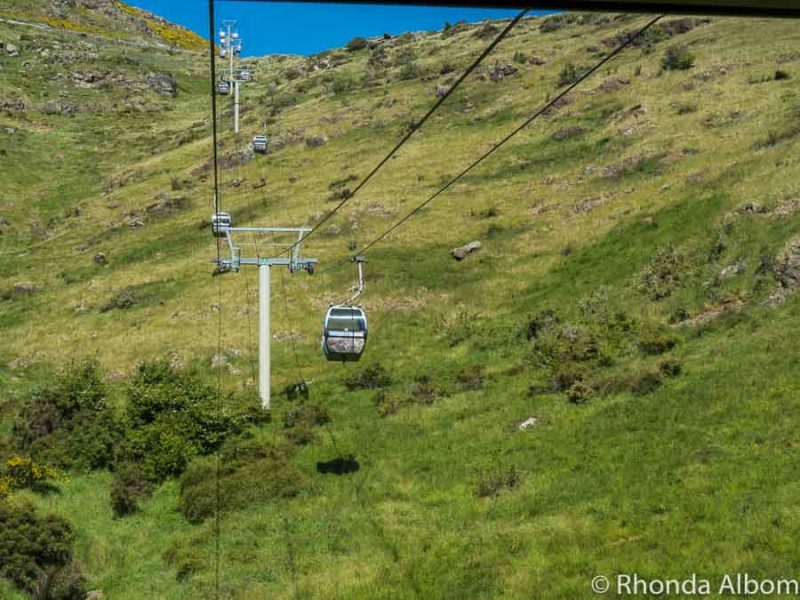 Christchurch Gondola
A scenic 10-minute gondola ride took us to the top of Mt. Cavendish, where we were greeted with stunning views of the city and Lyttleton Harbour. At the top, there is a time tunnel ride, a shop, a cafe, and hiking trails. Reserve your gondola tickets here* (20-minute drive from downtown).
Hiking
Two of the more popular hikes include the Bridle Path Walk and the Mt. Cavendish crater rim trail on the Banks Peninsula. We did Crater Rim as we were already on this extinct volcano after we took the gondola. If you want more, check out the tourism board's list of hikes and walks.
New Brighton pier
Head to New Brighton for a day at the beach, ocean swimming, sea views, and a walk out over the water along the pier. There is also a nearby war memorial, a modern library, and plenty of street art in the New Brighton area (a 15-minute drive from downtown). Free entry
Margaret Mahy Family Playground
Holding the distinction of the largest children's playground in the southern hemisphere, this post-quake recovery project opened in 2015. Named for New Zealand children's author Margaret Mahy, this park has it all, from slides, swings, and water features to climbing ropes and walls. Well thought out, there are also plenty of spots for parents to relax and watch. Free entry
Things to do in Christchurch – animal encounters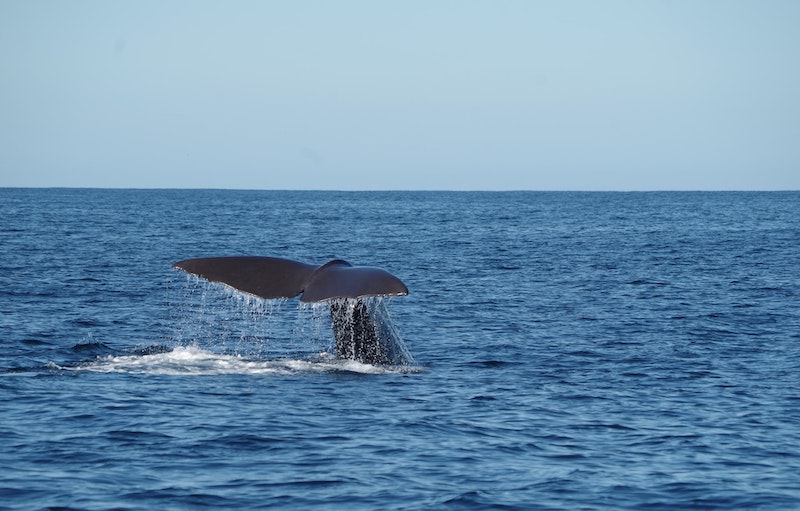 Whether you are looking for wildlife or a one-of-a-kind animal encounter, Christchurch has it all. Here are our recommendations:
Things to do in Christchurch – museums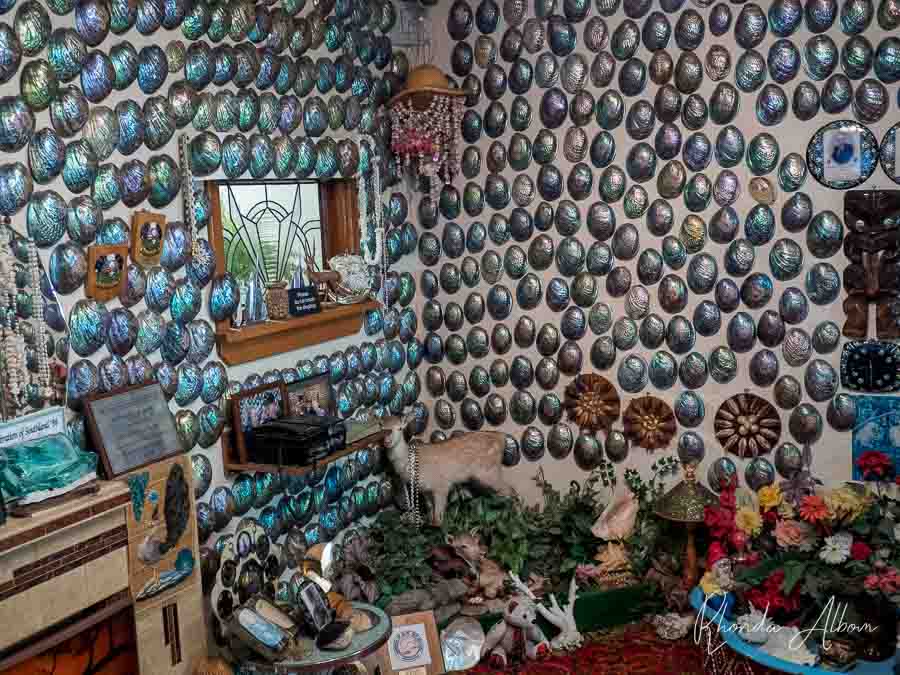 Canterbury Museum
Explore the regional history and our natural world. Not-to-be-missed treasures include rare Maori artefacts; one of Sir Edmund Hillary's Scott Base tractors; the gold-plated motorbike of Iver Mauger (three-times World Championship Speedway title), and the iconic paua shell home of Fred and Myrtle. Free entry
Quake City
Discover the region's earthquake history with remarkable stories of everyday heroes. Find iconic and significant objects damaged by the quake, including the spire from the Christchurch Cathedral. It's an emotional visit, but one that we recommend.
Christchurch Art Gallery
The aesthetically impressive architecture of the Christchurch Art Gallery drew me to this modern museum. The ever-changing exhibits include works by Henri Matisse, other international artists, and several Kiwi artists. Free entry
Air Force Museum
See 20 historic aircraft, interactive exhibits, a flight simulator (charges apply), personal stories, and New Zealand air force history. (10-minute drive from the city). Free entry
Things to see in Christchurch – art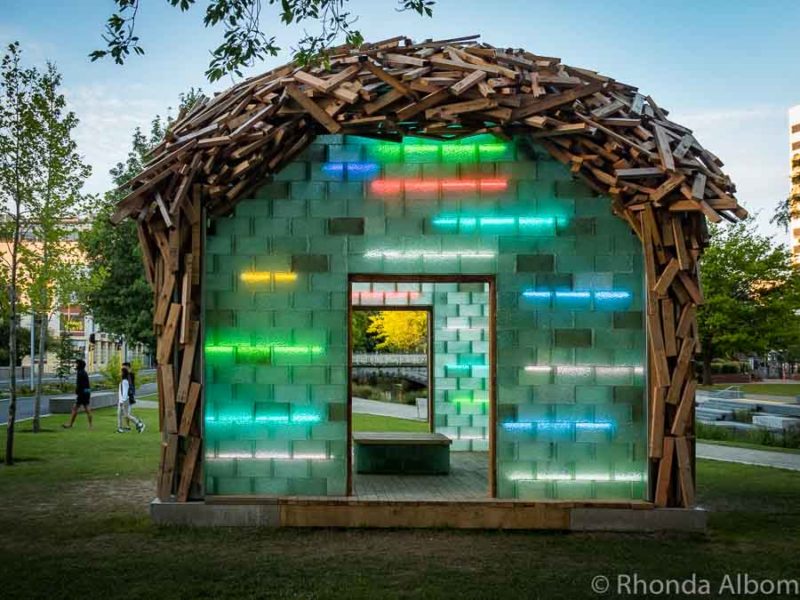 Arts Centre
The Arts Centre is the largest collection of category one heritage buildings in New Zealand. Over two-thirds of this former university has been reopened to the public after extensive earthquake restorations. We enjoyed the Gothic Revival architecture and the stained glass windows. Free entry
The Glass Pavilion
The Glass Pavilion by Gregor Kregar is built to highlight repurposing and encourage creativity. It is made from handmade bricks, recycled wood, and repurposed neon. It also pays homage to the fortitude and resilience of the Christchurch communities. Free entry
Brockworth Street Art Gallery
Artists have taken to the streets to redesign this city one colourful wall at a time. Everywhere you turn, there is vivid, compelling, political, or fun street art. If you are looking for a more concentrated collection, head to the Brockworth Street Art Gallery, an open-air exhibit that runs alongside the railway tracks. It was a bit challenging to find, but worth the effort. Free entry.
If you just want to walk the city and find art, be sure to download a free Christchurch street art map.
Cathedral Square and Christchurch after the earthquake
Cathedral Square, once the main town centre, is now an uncomfortable reminder of the earthquakes that shook this city. The cathedral that once towered over the city like a father protecting his family now stands half in rubble, the other half intact yet inaccessible. Surrounding it is an eclectic mix of stark reminders, new construction, colourful street art, and a city rebuilding and redefining itself.
Christchurch Cathedral
The loss of this iconic cathedral was devastating. In fact, it's taken six years to decide its fate, and it is finally being rebuilt. Originally built between 1864 and 1904, it is the seat of the Bishop of Christchurch.
Mahon's Stone Cairn
Added in 2010, this artwork by local artist Sam Mahon stands in protest to the loss of regional democracy in Canterbury. Many of the river rocks were brought and added by the protesters.
The Chalice
This 18-metre-tall iconic symbol of Christchurch still stands amidst nearby destruction. Installed in 2001, the Chalice celebrates the new millennium and the 150th anniversary of the founding of Christchurch and Canterbury.
Transitional Cathedral
Nicknamed the Cardboard Cathedral, it is a symbol of innovation, inspiration, and the good in all people. It took two years from concept to completion and is the only cathedral in the world made substantially of cardboard. It's expected to last for 50 years, a transitional place of worship until the main cathedral is rebuilt.
185 Empty Chairs
A powerful and temporary art installation. Each chair is unique, representing the 185 individual people who perished in the quake.
More things to see and do in Christchurch
Bridge of Remembrance
The Bridge of Remembrance crosses the Avon River. It is a dedication to New Zealanders who gave their lives in World War I. It now also serves as a memorial for those who participated in other wars (and conflicts), including World Wars II, Borneo, Korea, Malaya, and Vietnam.
New Regent Street
A colourful escape from the nearby earthquake damage, the Spanish mission style New Regent Street is home to shops, cafes, and restaurants.
Tramway Restaurant dinner tour
We watched the Tramway Restaurant dinner tour pass by us, but we were too late to reserve a spot. Others said they enjoyed the 2.5-hour four-course dinner. Don't miss out as we did. Reserve your table at the Tramway Restaurant here.
Jet boat and thermal pools at Hanmer Springs
If you are looking for a day trip featuring a mix of adventure and relaxation, then don't miss this all-day tour. First a jet boat ride through Waiau Gorge at Thrillseekers Canyon, then lunch in Hanmer Springs followed by a rejuvenating soak in the natural hot springs. If you need to leave the city behind and unwind, this is the destination. Reserve your Hanmer Springs day trip here.
Adrenalin Forest
If treetops, zip lines, and obstacle courses appeal to you, test your nerves at the Adrenalin Forest. They offer over 100 challenges at six levels. Get tickets to the Adrenalin Forest in advance to guarantee admission.
More fun and funky restaurants in Christchurch
Christchurch is a city filled with culinary excellence. We were spoilt for choice. We loved these four options:
Casa Publica – South American cuisine, live music, and 100+ rum varieties. We enjoyed the rib stack.
C-1 – An iconic Christchurch café currently housed in the old High Street Post Office. Aside from great coffee, what makes it unique is that some of the food is served through pneumatic sliders delivered at 100 km/hr.
Little High Eatery – An upscale food court with eight local family-run restaurants in a funky shared environment.
Hello Sunday Café – a charming café whose mission is to provide great food and coffee and ultimately bring people together. If you eat a super sweet breakfast, don't miss their waffles with fruit topped with candy floss. I promise a culinary treat unlike any other.
Where to stay in Christchurch
While there are plenty of Christchurch accommodation options covering the full gambit of price and amenities, we prefer to stay in four-star accommodations that have earned their top ratings. In Christchurch, we have two favourites, the Heritage Hotel and the Crowne Plaza.
Heritage Hotel
We have fond memories of staying in Cathedral Square on my first visit to Christchurch, long before the earthquake. It is different now, but the Heritage Hotel still stands in all its glory and remains our top recommendation.
Situated in a historic building in Cathedral Square, the Heritage Hotel offered huge suites that include both a washing machine and a kitchen. If you need more relaxation, there's a pool, gym, sauna, and spa tub on site. Reserve your stay at the Heritage Hotel here.
Crowne Plaza
As the Heritage was full on our last visit, we opted to stay at the Crowne Plaza. Centrally located, we had a great night's sleep on a comfortable bed in a modern, spacious room. Living up to the quality we expect from Crowne Plaza, it was a lovely choice. Reserve your stay at the Crowne Plaza here.
Continue your adventure
As a port of entry for many, lots of journeys begin here. Here are a few we love:
Save on your NZ trip with these resources
These are our go-to companies when we travel. We believe this list to be the best in each category. You can't go wrong using them on your trip too.
Flights: we use Expedia for the best and cheapest flight options.
Accommodations: we use Booking.com (hotels), Bookabach (self-contained in NZ) or Hostelworld (budget).
Cars (gas or electric): we use RentalCars to search for deals and dealer ratings.
Motorcycles: we have heard good things about BikesBooking.
Campervans or Motorhomes: we use Campstar where Albom Adventures readers get a 3% discount.
Activity discounts: we check Bookme.com for discounts of up to 70% on activities.
Private guides: we love the private guides at Tours by Locals.
Travel Insurance: while not required, we always opt for travel insurance and start at InsureMyTrip to compare coverage plans.
Check out our travel resources page for more companies that we use when you travel.
Save for later
If you enjoyed this article, please share it on social media and save it for later on Pinterest.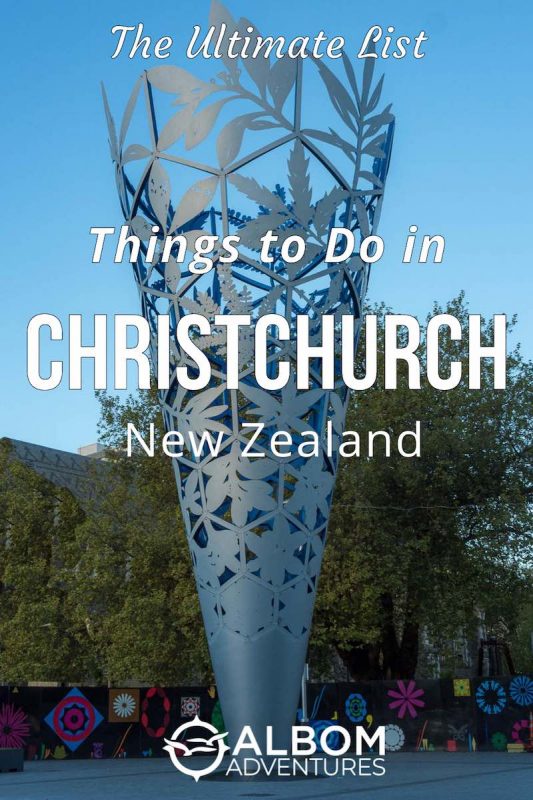 What are your favourite things to do in Christchurch New Zealand?
Disclaimer: We worked with ChristchurchNZ, the local tourism board. We were provided with many complimentary entrances, tours, sample items, or media rates to assist in the writing of this review. The opinions expressed here are strictly our own.