New Zealand's spectacular South Island is best seen from the road. After all, it is not just the cities but all the little places in between that make it so special. That is why we included so much detail in this Christchurch to Queenstown road trip itinerary.
For five consecutive years, we split our time living half of the year north of Auckland and the other half in the Queenstown-Lakes district. As we needed our vehicle in both locations, this meant driving up and down nearly the entire length of the country twice each year.
Each time we discovered something new and wonderful. New Zealand is a treasure trove of beauty, and as photographers, we seek it out. As a result, we have done a Christchurch to Queenstown road trip many times.
Below we share our highlights. We also added a section up front for those starting in Wellington, as this is what we did year after year.
We have written it with options, highlighting the must-see spots and letting you know which sites are off the main road and by how far. Get ready for an adventure. No matter which options you choose, it will be unforgettable.
After all, a Christchurch to Queenstown road trip is a journey to be enjoyed rather than just a chore to get from one city to the next.
Interactive Christchurch to Queenstown road trip map
The interactive map provides three route options that can be individually selected by clicking the expand / collapse icon in the upper left corner of the map. All are initially active.
Also, note all suggested stops in this article are featured on the map either in red (on the main road) or orange (requires extra driving).
Direct route: Christchurch to Queenstown road trip
Use this map to spot the highlights and interesting stops along the six-hour drive.
All Stops route: Christchurch to Queenstown road trip
This option highlights all stops including some amazing sites that require a bit of extra driving to see. If you do it all, the total drive time will be nearly ten hours.
Add-on route: Wellington to Christchurch
Start here if you are driving from the North Island to Christchurch.
Be inspired…
Getting to Christchurch
Christchurch is the obvious start to this adventure. If you are not already there, you will need to get here either via a flight or the roads.
The Christchurch International Airport has more flights than ever before. As a result, the city is often the port of entry into the country. It's also a popular domestic flight destination.
If you are driving from the North Island, you will need to cross the Cook Strait from Wellington (North Island) to Picton (South Island).
Car hire (rental) for your Christchurch to Queenstown road trip
Unless you are using your own vehicle, you will need to hire a car. We always rent from RentalCars. They offer a comprehensive list of multinational and local rental car agents, ratings on specific car types, and agency ratings. Importantly, they often have lower prices than going direct.
Whether you rent from them or not, it's still the perfect place to begin your search. Compare options or reserve your car at RentalCars.com
Ferry from Wellington to Picton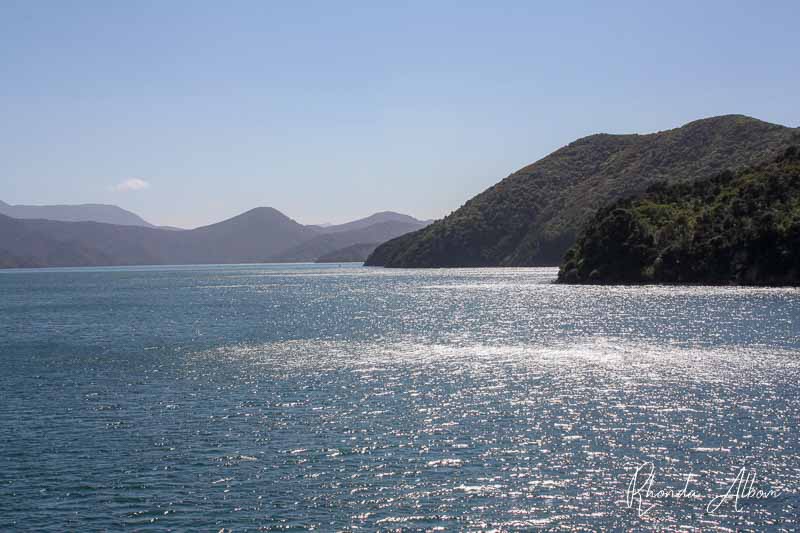 Both Bluebridge and Interislander ferry companies cross the Cook Strait, and either can take vehicles. We have sailed with both, and are happy with either for the 3.5-hour ferry ride.
Therefore, price is our driver. Similarly, we encourage you to check the prices at both companies for the day you want to sail. The links here are where we find the best price.
Wellington to Christchurch (add-on)
If starting in Christchurch, skip to the next section of our Christchurch to Queenstown road trip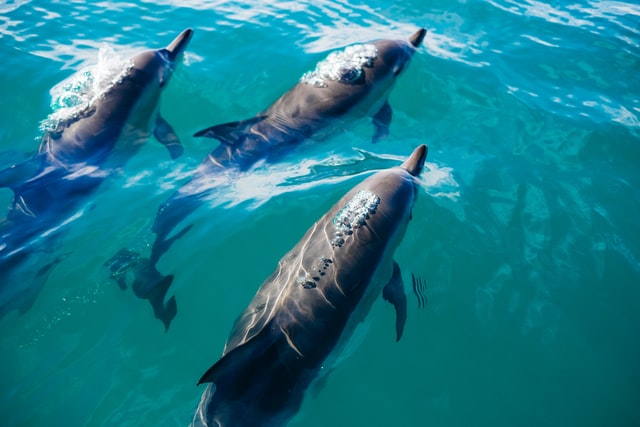 The drive time from Picton to Christchurch is about 5 hours. We have made the trip many times, often driving straight through and at other times making an adventure out of it. Here are the key stops:
Picton
If you cross from Wellington, your South Island road trip will begin in Picton.
Blenheim (Along the main road)
Although it's one of 11 wine-growing regions in New Zealand, nearly one-third of the nation's wine is produced in the Marlborough region, which includes Blenheim. Our top recommendation in Blenheim is to reserve a wine tasting tour here.
Kaikoura (Along the main road)
Regardless of whether we stop in Kaikoura or not, we can't help but enjoy the 50km of spectacular coastline that encompasses this portion of the drive. A coastal town surrounded by hills, Kaikoura's a delightful getaway on its own. Although well known for their seafood, it's the whale and dolphin discovery trips that bring people back year after year. Check for discounts and reserve your whale watching adventure here.
Hanmer Springs (Off the main road, bypassing Hwy 1, total additional drive time is 1.25 hours)
Whether you have only a few extra hours or a day, this is the place to relax in the naturally healing thermal pools. Check for discount entry to the thermal pools
Christchurch
You have reached the start of your Christchurch to Queenstown road trip.
Christchurch
Start your Christchurch to Queenstown road trip here.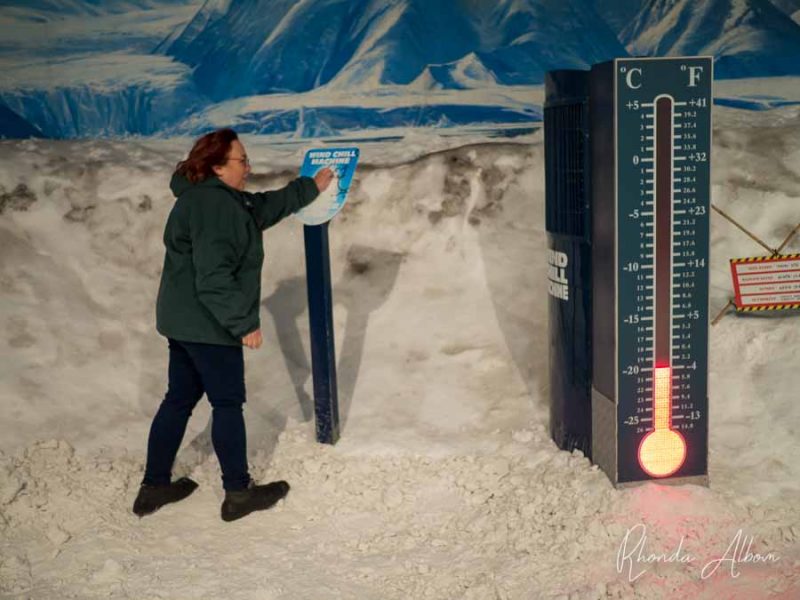 You'll want to start by spending at least a few days in Christchurch if your schedule allows. If you are flying in, you could explore the city on foot and then rent your car on the last day to get to Orana Park or the Antarctic Centre before starting the road trip to Queenstown.
Christchurch is the largest city on the South Island. Built with British influence, the city reinvented itself as a modern metropolis after being devastated by two massive earthquakes in 2010 and 2011.
Suggested activities: We have detailed all our favourite things to do in Christchurch here, but the three that top our list are a visit to the International Antarctic Centre, punting on the Avon River (check for punting discounts here), and exploring Orana Wildlife Park (check for Orana Park discount tickets).
Christchurch to Queenstown road trip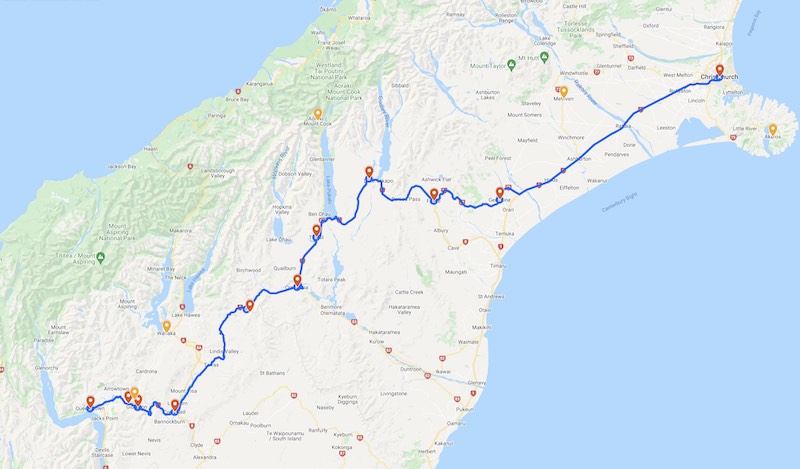 If you are in a hurry, you can drive the 482 km (300 miles) in just under six hours, but if that were your choice, you are probably not reading this page.
The South Island is a masterpiece of nature, and while there are plenty of photo stops, there are also some amazing places to spend time exploring.
Unfortunately, the hour or so of the drive through the Canterbury plains is a bit boring, and that's where your journey begins. However, once you pass Geraldine it improves, and by the time you reach Fairlie, you will know you have found that New Zealand paradise.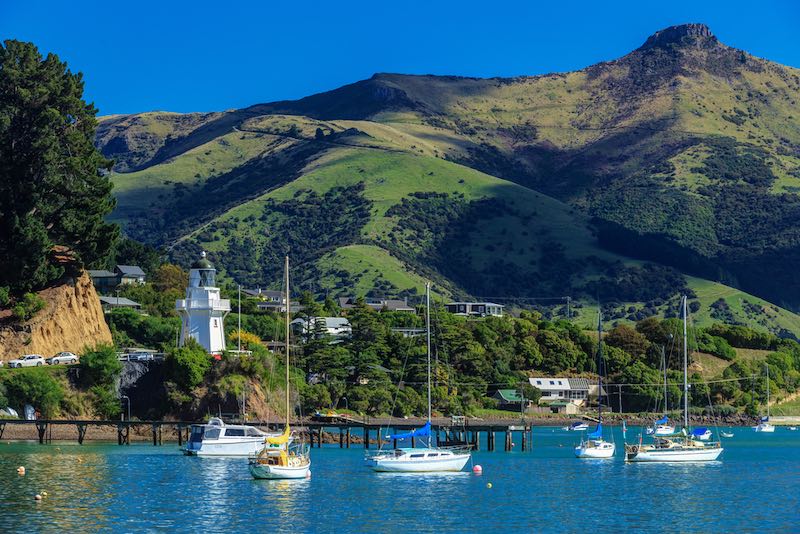 Akaroa
Off the main road (Adds 2 hrs 10 min to the total drive time)

Akaroa is a charming town steeped in French colonial history. It's also the place to spot Hector's Dolphin, an endangered species and the world's smallest dolphin. Interestingly, it's a town closely associated with Christchurch as it is home to the city's cruise port.
Mt Hutt in Methven
Off the main road (Bypassing Hwy 1, total additional drive time is 1 hour, 10 minutes)

If it's winter, and you are a skier/snowboarder who wants more than the fields down in Queenstown, you could take on a day skiing at Mt. Hutt.
Geraldine
Along the main road

As we turn inland towards Geraldine, the landscape begins to change from pastoral to more lakes and hills. The town is aptly nicknamed the "gateway to the Southern Lakes". Depending on what time we got started, we often have lunch or a snack at one of the local cafes.
Suggested activity: Stretch your legs at Peel Forest, choosing amongst several hiking trails including two leading to waterfalls.
Fairlie
Along the main road

As we pass through Fairlie, we enter Mackenzie Country. The colourful landscape is suddenly surrounded by snow-capped mountains in the distance. Another hour of driving will bring us to Lake Tekapo.
Tekapo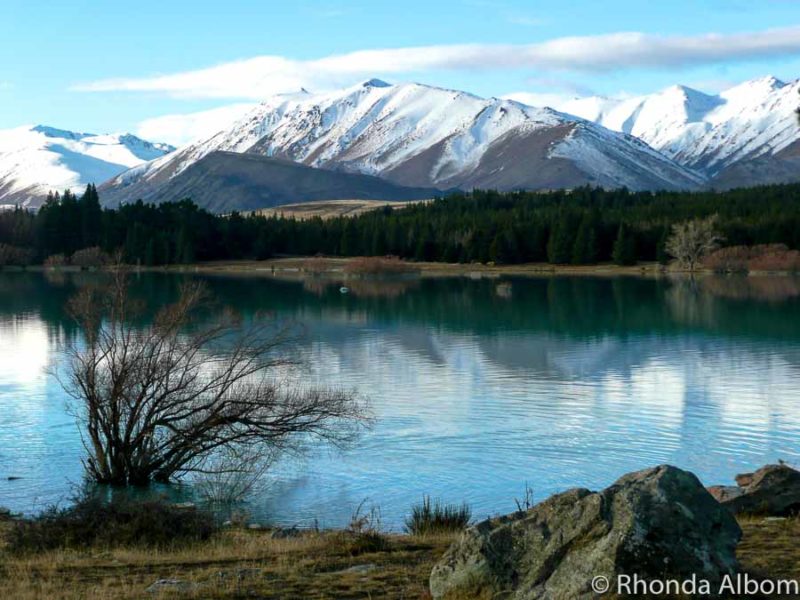 Along the main road

You will want to stop at Lake Tekapo. Here, nature's colour palette paints purple and pink lupins (summer) lining a vivid turquoise lake whose colour seems amplified by the snowcapped Southern Alps. At a minimum, this is a photo stop of both the lake and the iconic Church of the Good Shepherd.
What you may not already know is that Lake Tekapo is a part of the world's largest dark sky reserve. Therefore, we recommend spending the night and checking out the stars.
Suggested activities: Book in advance so you don't miss out on the Summit Experience, a nearly two-hour stargazing tour from Mt John Observatory. Reserve your Summit Experience here. Or, enjoy stargazing from a hot tub. Check for discounts at Tekapo Springs
Aoraki/Mt Cook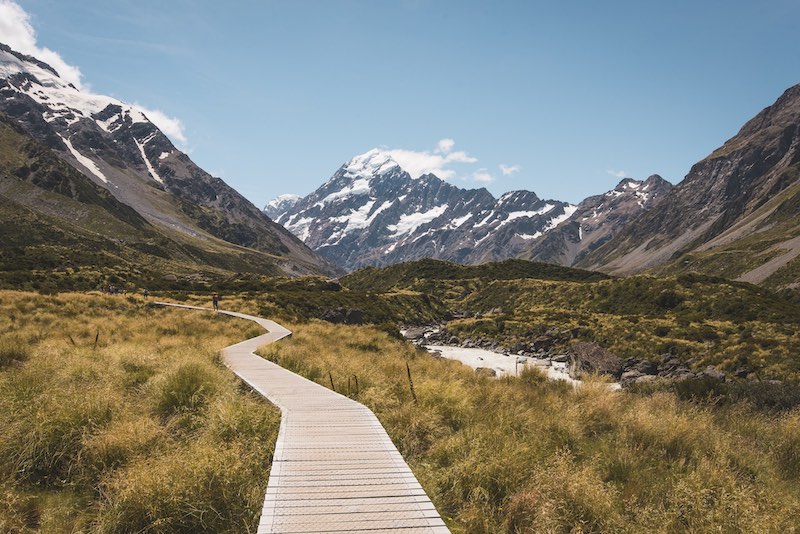 Off the main road (Adds 1 hour of total drive time – 30 minutes each way)

The 30-minute drive is overwhelmingly beautiful. Initially, you will drive alongside the deep blue Lake Pukaki, then suddenly, you are heading towards incredible views of Mt Cook, New Zealand's tallest mountain (see photo at top of page).
The Mount Cook National Park is part of Te Wāhipounamu, a UNESCO World Heritage Site. If you only have time to add one side trip to your Christchurch to Queenstown road trip, this is it.
If you have an extra day, spend it here hiking and exploring. From short loops to mountaineering, the rangers in the Mount Cook Visitor's Centre will help you find the perfect choice, or check out this adventure.
Suggested activities: Depending on your energy level, our top recommendations are to either walk the 3-hour Hooker Valley Track, or take a scenic helicopter flight over the mountain and the Tasman Glacier. Reserve your scenic flight here.
Twizel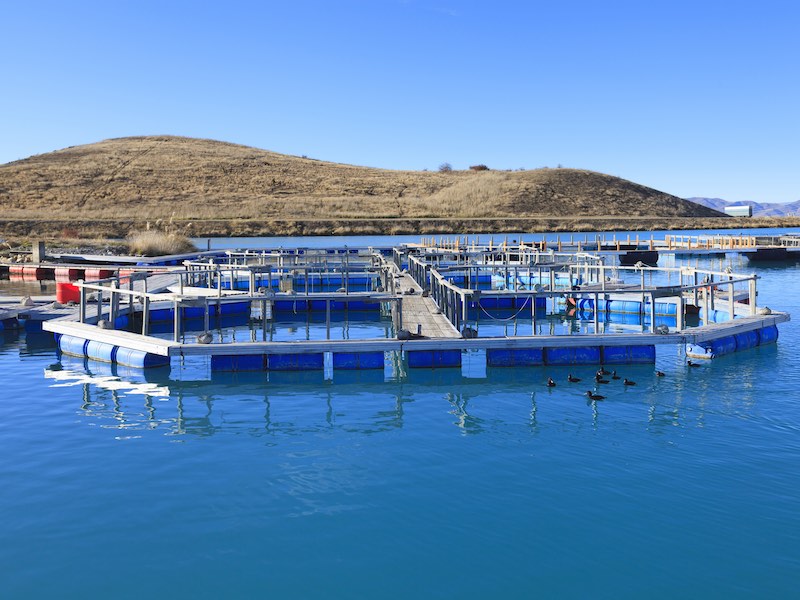 Along the main road

Just beyond the turn-off to Mt Cook is Twizel, the largest town in the MacKenzie district. Often an overnight or stock-up stop for those planning longer expeditions in Mt. Cook, we have made photo stops just beyond the town centre to admire Lake Ruataniwha, an artificial lake created as a result of the Upper Waitaki Hydroelectric project in the late 1970s.
We also found the floating salmon farm to be interesting.
Suggested activities: photo stop.
Omarama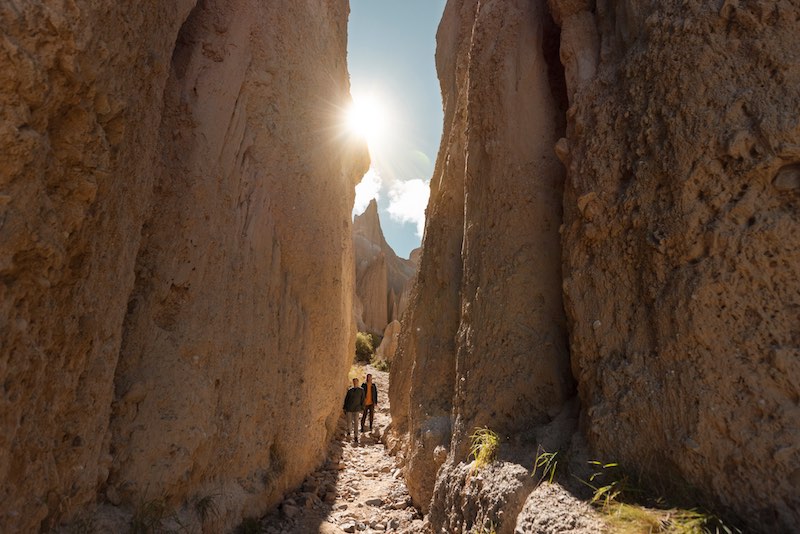 Along the main road

This little town is famous in New Zealand for three things. First, it is considered the gliding capital of the country. Secondly, it is home to the Clay Cliffs, and finally, there are delightful hot pools here.
Melting glacial ice created the Clay Cliffs nearly two million years ago. Although well signposted, note that the final 20 minutes of the road is unpaved.
Suggested activities: Walk through the Clay Cliffs. Entry is by donation in an honesty box. And then enjoy a soak at Omarama hot tub, one of the most unique hot springs in New Zealand.
Lindis Pass
Along the main road

If you haven't decided on the final arrival route to end your Christchurch to Queenstown road trip yet, now is the time. After crossing the mountain summit at Lindis Pass, and heading down the other side, you will either need to continue along the same road towards Cromwell or take the alternate route through Wanaka. You can't do both.
When to choose the Cromwell route
If you are in a hurry to get to Queenstown, if there is snow in the forecast, or if you prefer to visit a winery.
When to choose going via Wanaka
If the weather is clear and if you are comfortable on steep, windy mountain roads (Crown Range). Also, choose Wanaka if you have more time, are looking for more hikes, or have an extra day or two to spend there.
Christchurch to Queenstown via Cromwell
If you are headed to Wanaka, skip this section.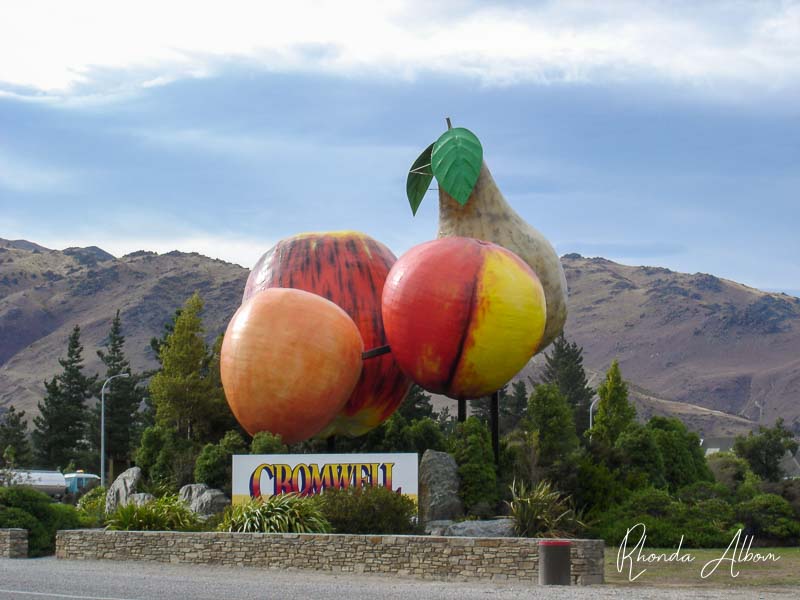 Cromwell
Along the main road

A former gold mining town, today Cromwell is better known for its stone fruit farms. Cromwell does have a historic section with a small museum. There are also several restaurants and cafes. It's more of a residential town than a tourist one. When our daughter was younger, she frequently played soccer in Cromwell.
Suggested activities: take a photo of the giant fruit sculpture, or if you have never done it before, try a gold mining experience.
Gibbston Valley
Along the main road

Another of the wine-growing regions, you will pass through Gibbston as you near Queenstown. Wine connoisseurs may want to stop for a tasting and tour at the Gibbston Valley Winery.
Suggested activities: Enjoy a wine tasting.
Kawarau Bridge
Along the main road

This is not just any bridge, it's home to the world's first commercial bungy jump, and if you are an adrenaline junkie, you can have a go.
Suggested activities: Take the plunge! Reserve your Kawarau bridge bungy jump
Christchurch to Queenstown via Wanaka
If you are travelling via Cromwell, skip this section.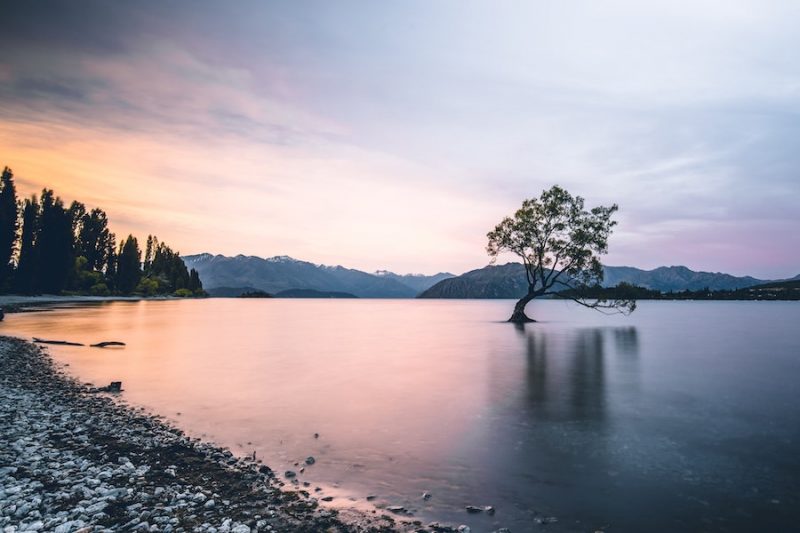 To get to Wanaka, you will turn off State Hwy 8 onto 8A just after Taras (which is about 45km (30 minutes) after you cross the Lindis Pass.
Wanaka
Along the alternative road "via Wanaka" route

As my former home, Wanaka will always hold a special place in my heart. In fact, we love it so much that we have written a separate "things to do in Wanaka New Zealand" page that includes mostly free or discounted activities.
Crown Range
Along the alternative road "via Wanaka" route

If it's winter, be sure to check the road conditions as snow chains are often required to pass the summit. Also, there are road closures on the more extreme weather days. If it's questionable, we recommend you choose the Cromwell option.
Before you hit the summit, you will pass the turn-off to Cardrona Ski Field, our favourite of the New Zealand ski fields. If you are snowboarding or skiing here, you will want to add days to your South Island itinerary.
The Cardrona Hotel, an icon of the region, is the next stop, and a great place for a meal or at least an afternoon in their legendary beer garden.
Queenstown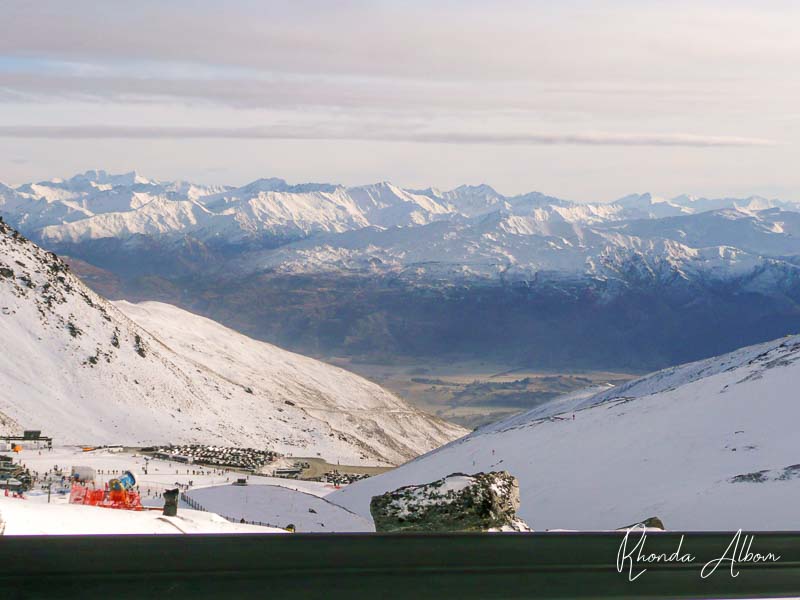 Queenstown has earned its reputation as the adventure capital of New Zealand, and possibly the world. With a rustic alpine atmosphere, Queenstown is a picturesque city situated alongside Lake Wakatipu.
The city offers it all, from relaxing to an extreme adrenaline adventure. It's home to hiking, watersports, winter skiing, world-class golf courses, and a vibrant nightlife.
Queenstown is also the jumping off point for visiting Milford Sound. Here are the many ways to get there.
Suggested Activities: They are all here: things to do in Queenstown in the winter OR things to do in the summer.
Extra things to bring on your Christchurch to Queenstown road trip
Normally, our free New Zealand packing list is more than sufficient, but for this road trip, there are a few things we want to emphasize.
Carry a towel and swim clothes with you in your car.
If you are headed to Mt Cook, pick up a picnic lunch in Tekapo.
Bring a windproof jacket, even in the summer.
Download our map and driving directions, as the internet will be spotty in some areas.
Other options for travel from Christchurch to Queenstown
Private tour: While we haven't taken private tours in New Zealand (as we live in the country), we have taken them all around the world. We always start with ToursByLocals.
Flights: Christchurch to Queenstown flights are available from Air New Zealand or Jet Star, but you will miss all the fascinating sites above. However, if this is your preferred travel, check Expedia for the best prices.
Bus: Intercity Bus travels between the two cities daily.
Continue your South Island discovery
Driving the length of the country year after year gives us ample opportunity to fully explore the South Island. Here are a few more itineraries.
Save on your NZ trip with these resources
These are our go-to companies when we travel. We believe this list to be the best in each category. You can't go wrong using them on your trip too.
Check out our travel resources page for more companies that we use when you travel.
Save for later
If you enjoyed this article, please share it on social media and save it for later on Pinterest.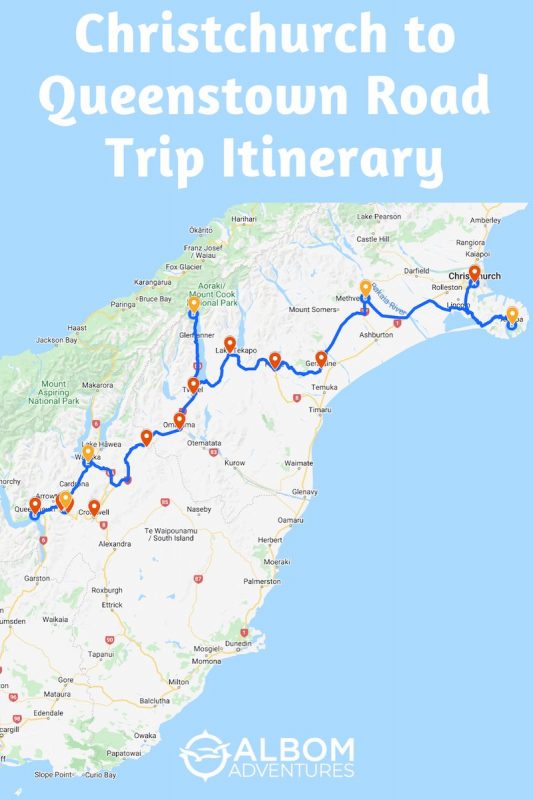 Where will you stop on your Christchurch to Queenstown road trip?
Photo Credits
Photos on this page are either shot by our team and watermarked as such, in the public domain, or some stock photos were supplied by DepositPhotos.