Queenstown in summer has it all. It's the perfect holiday destination.
That's a pretty bold statement, but it doesn't take long to feel that way. In fact, summer is the perfect time to discover many of the activities that earned Queenstown the moniker the 'adventure capital of the world.'
Situated alongside Lake Wakatipu in a breathtaking alpine setting, there is more to do than just extreme adrenaline adventure. With its majestic mountain scenery, sparkling clear waters, seemingly endless hiking and walking options, and vibrant nightlife, there is no shortage of things to do in Queenstown.
In addition to being home to the world's first commercial bungy jump bridge, New Zealand's tallest bungy, and arguably the country's best burgers, summer is also a great time to simply relax.
Having lived on and off in nearby Wanaka, we have had plenty of opportunities to discover interesting things to do in Queenstown in the summer. Although officially, the Southern hemisphere summer months are December to February, we find many of the seasonal activities extend for months on either side.
Top things to do in Queenstown in summer
While I am not an adrenaline junkie, my family loves it. Therefore, I haven't personally done everything on this page, but living locally for so many years (with kids on National sports teams) means I both live with and have talked to plenty of people who have.
Adrenaline extreme: rafting, canyoning, bungy jumping, tandem paragliding, canyon swing
Active: hiking, kayaking, mountain biking, quad biking, golf
Exciting: helicopter tour, jet boat ride
Family fun: cruise Lake Wakatipu, Skyline gondola and luge, Kiwi Birdlife Park, Fergburger
Relaxing: watch the sunset, wine tour, Queenstown Gardens, Onsen Hot Pools
Before we dive into Queenstown in summer, let New Zealand inspire you…
Ride the Skyline Gondola and the luge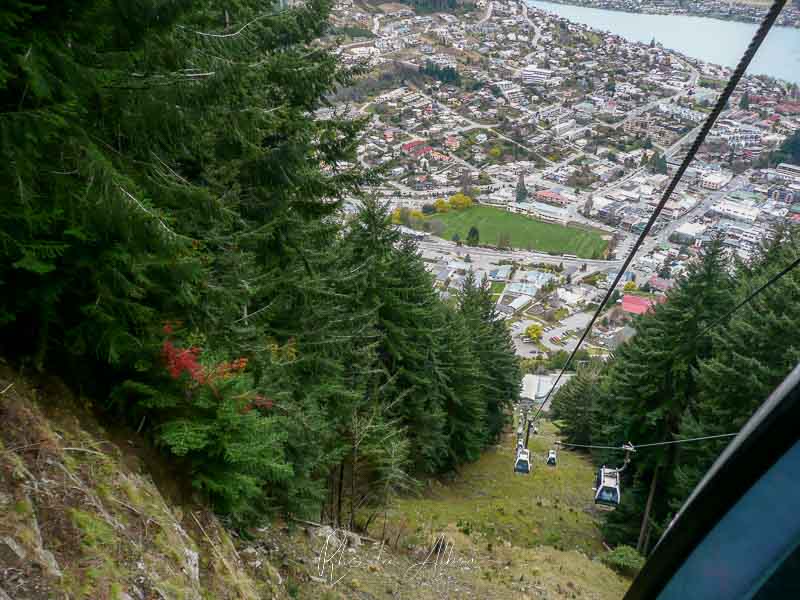 The steepest gondola in the southern hemisphere brings us to the top of Bob's Peak. From here, we enjoyed panoramic views of Queenstown, Lake Wakatipu, and the Southern Alps.
Also at the top is the luge, an exciting ride for the entire family. Reserve your gondola and luge adventure (discounted).
(Note that there is also a gondola at Coronet Peak.)
Gather your courage and bungy jump
Kawarau Bridge bungy
Regardless of where you have bungy jumped before or where you want to go next, here is your opportunity to jump off the world's first commercial bungy jump bridge. Reserve your Kawarau bridge jump
Nevis bungy
So, you took the plunge at Kawarau and now you are hooked. Good news, there is Nevis, the highest bungy jump in New Zealand at 134 metres. As a result, the freefall is 8.5 seconds of adrenaline extreme. Not for me, but if you are fearless, then reserve your Nevis jump
Cruise Lake Wakatipu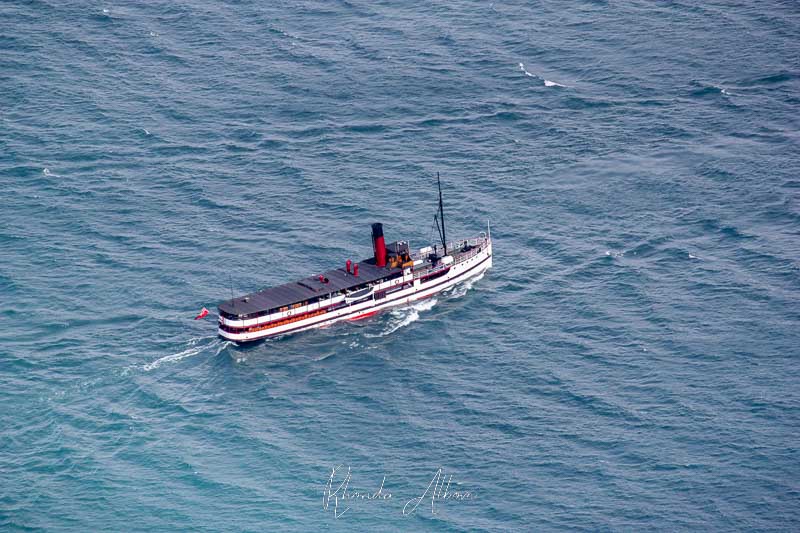 There are plenty of ways to get out on the lake, but the most classic is the TSS Earnslaw. This steamship was built in 1912, making it the southern hemisphere's oldest operating passenger steamship.
Enjoying the exquisite scenery surrounding Lake Wakatipu, we loved being out on the water. In fact, the TSS Earnslaw was among the first things we did on our initial visit to Queenstown over twenty years ago.
While onboard, we headed down to the boiler room and watched coal manually fed into the furnace. Reserve your TSS Earnslaw steamship cruise. Or, make a day out of it with a stop at the Walter Peak High Country Farm, which includes a fabulous gourmet BBQ. Reserve your steamship cruise, farm visit, and BBQ here.
Master a mountain bike trail
Queenstown is a mountain biking paradise with a variety of trails for all levels of riders.
Beginner riders can take advantage of the easy trails, which are perfect for getting used to the terrain and building skills. Intermediate riders can explore the trails that wind through the mountains and forests, offering a challenge and the chance to experience some of the more remote areas of Queenstown.
For more experienced riders, the downhill trails offer an adrenaline-filled experience with some of the most technical and challenging terrain in the area. Reserve your mountain bike here, often discounted with this link.
Watch the sun set over Lake Wakatipu
This one is self-explanatory.
Feast on a Fergburger
Undoubtedly the most popular restaurant in Queenstown, I believe Fergburger is home to New Zealand's best burger. It may not look like much on the outside, but there is nearly always a queue.
In fact, just about every time we crossed the hill to Queenstown, we ate here. No wonder we have no other restaurants to personally recommend.
Perhaps next time, we will branch out. After all, Queenstown features the highest concentration of bars and restaurants in the country.
More adrenaline rush Queenstown summer activities
Canyoning involves climbing, jumping, swimming and abseiling through a canyon. To participate, you will need to be reasonably fit and have a good sense of adventure. You will be provided with all the necessary safety gear, and you will be accompanied by experienced guides to ensure your safety. My niece did this and said it was a highlight of her trip. Reserve your half-day Gibbston Valley canyoning adventure here.
Rafting: Thrill seekers love rafting on either the Kawarau or Shotover rivers. Both rivers are full of scenic rapids and offer a unique experience. Book this highly-rated Shotover River rafting trip from Queenstown here.
Jet boat: I know I claim not to be an adrenaline junkie, but dare I admit, I loved our jet boat experience. While there are lots of options, we opted for locally owned and operated KJet. Our boat travelled at speeds up to 95/kph and could turn 360º on a dime. Launching from downtown Queenstown, it travels along the Shotover and Kawarau rivers. Reserve your KJet Boat ride (discounted), or if you prefer a combination of fun, check out this river rafting and jet boat ride.
Canyon Swing: Imagine the rush of taking the world's highest cliff jump on a giant rope swing. I am not brave enough. Are you? Reserve your canyon swing here.
Zipline: Starting from the top of the Skyline Gondola, you will zip along six tree-to-tree adventures to get down to the base. You can reach speeds on the final line of up to 70kph. Reserve your 3-hour zipline adventure here.
Visit the Queenstown Gardens
Jutting out into Lake Wakatipu, these botanic gardens are free to enter. While my favourite spot is the rose garden, it's the oak and fir trees that were planted in 1866 by the city's first mayor that are generally the drawcard. Spring and summer season are my favourite times to visit.
Try tandem paragliding or skydiving
Both tandem paragliding and tandem skydiving allow you to take in the breathtaking views of the mountains, lakes and rivers below as you glide through the air with an instructor.
Tandem paragliding involves two people, the passenger and the professional pilot, gliding together in a specially designed paraglider. The pilot is in control of the paraglider at all times, using the wind to take you on an amazing journey as you soar through the sky. Reserve your tandem paragliding adventure here (discounted)
Similarly, tandem skydiving involves jumping with an instructor. A 12,000ft jump includes 45 seconds of freefall and about a 5-minute parachute flight under the canopy. Reserve your tandem skydive adventure here (discounted)
Walk or hike
If you're looking for something a bit more calming, take a walk along the lakefront, through the Queenstown mall, or an alpine hike in the surrounding hills.
The city has plenty of trails for all levels of adventurers, from short walks to hikes that take hours to multi-day hikes, such as the three nearby New Zealand Great Walks. There are also some great viewpoints to explore on these routes.
Hang out at the beach
Yes, there are beaches along the lake.
Enjoy a scenic flight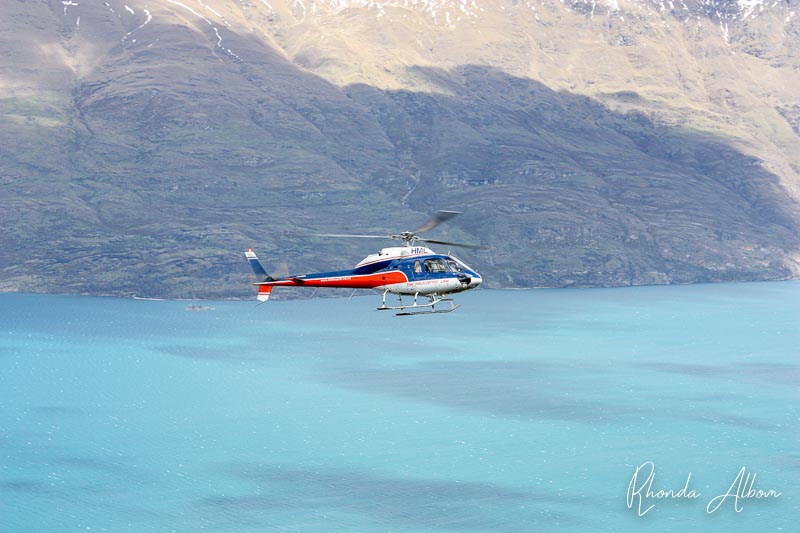 There's nothing quite like a bird's eye view. Fly over the scenic mountains, and land on a remote spot, often with snow at your feet, even in a Queenstown summer. Also great for families. Reserve your helicopter tour with alpine landing here
Go kayaking
You can paddle along the lakefront or venture into the rivers and explore the local wildlife. Whether you are looking for a leisurely paddle around the lake, or a more adventurous journey into the rivers and rapids, kayaking in Queenstown will provide stunning scenery, abundant wildlife, and plenty of opportunities for adventure.
You can also kayak in Lake Moke and Lake Hayes(bring your own kayak). If you need both transport and a kayak, check out this top-rated kayak experience to Moke Lake or combine kayaking with SUP here.
Take a wine tour
This is one we haven't tried, but the ratings and reviews scream success and fun. If you are looking for an opportunity to try out the best craft beers, wines, and scenery, don't miss these discounted options for the beer or wine tour.
More things to do during a summer in Queenstown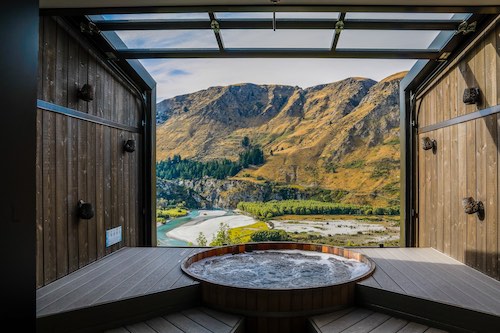 Onsen Hot Pools: Famous in New Zealand, this is a place to relax and rejuvenate while soaking in the impressive outdoor views overlooking the Shotover River Canyon. It's one of the most popular New Zealand hot springs and a must-do for every Instagrammer visiting Queenstown. Reserve your Onsen hot pool here.
Kiwi Birdlife Park: Featuring a nocturnal kiwi house, tuatara, other native reptiles, and a 5-acre forest teeming with native birds.
Quad biking: There are several different trails and tracks to choose from, ranging from beginner to advanced. Reserve a 3.5-hour quad bike adventure here.
Fear Factory: Self-proclaimed as New Zealand's scariest haunted house, Fear Factory has a minimum entry age of 7; however, children under 15 must be accompanied by an adult. If you scare easily, be warned the live actors inside are very good at what they do. Reserve your Fear Factory entry (discounted).
Ice Bar With two ice bars in town, you have a choice. We are pleased to see that our favourite Ice Bar currently offers discounted entry. Reserve your Below Zero entry.
Discover some of the Lord of the Rings filming locations from the area.
Golfing: There are several great golf courses around, including some of the best golf courses in the country. (I couldn't resist sharing the artwork at Arrowtown Golf Course.)
Take a day trip to Wanaka or Milford Sound, NZ
Day trip to Wanaka
I had to include my former hometown as it's only about an hour away, and there are so many cool things to do in Wanaka. From touristy, like adding a photo of the Wanaka tree to your Instagram, to hiking Roys Peak or tackling the giant maze at Puzzling World (discounted.) Adrenaline junkies may also want to do the world's highest waterfall cable climb.
Day trip to Milford Sound
Often considered one of the most beautiful places in New Zealand, Milford Sound is a must-see for many visitors to NZ. Rather than the incredibly long day of driving there and back, we opted for a highly rated fly-cruise-fly from Queenstown. There are many options to get there. For us, it was the perfect way to visit Milford Sound. Best of all, you can reserve your fly-cruise-fly adventure here, often with a discount.
Don't forget to come back in winter
Queenstown is also fabulous in the winter, as its home to several of the country's premier ski and snowboard destinations. But that's not all. We have pulled together an entire list of cool things to do here in the winter.
Save on your NZ trip with these resources
These are our go-to companies when we travel. We believe this list to be the best in each category. You can't go wrong using them on your trip too.
Check out our travel resources page for more companies that we use when you travel.
*World Nomads provides travel insurance for travellers in over 100 countries. As an affiliate, we receive a fee when you get a quote from World Nomads using this link. We do not represent World Nomads. This is information only and not a recommendation to buy travel insurance.
Save for later
If you enjoyed this article, please share it on social media and save it for later on Pinterest.
What type of Queenstown summer adventure will you have?
Photo Credits
Photos on this page are either shot by our team and watermarked as such, in the public domain, or some stock photos were supplied by DepositPhotos.