Wildlife, rugged clifftops, beaches, and other wonders of nature dominate the coastal drive from Dunedin to Christchurch in New Zealand. Intermixed are fascinating cities and eclectic mix of architecture. While this South Island road trip could be completed in half a day, you would miss so much.
From a historical perspective, you will travel from the Scottish influence of Dunedin, through the Victorian era in Oamaru, before arriving at the redeveloped and modern city of Christchurch.
New Zealand South Island driving itinerary from Dunedin to Christchurch
First, let us whet your appetite …
Some links on this page can save you up to 70%. We earn from qualifying purchases through partnerships or affiliate programmes.
Travelling along this road trip
We love Dunedin and can spend several days in town without a vehicle. However, self-driving is the easiest way to get out to the peninsula and see the penguins, albatross, seals, sea lions, or New Zealand's only castle.
Therefore, if you flew into Dunedin, we recommend enjoying the first few days on foot. Then, rent a car at least one day before you are ready to venture out on this South Island road trip and drive to the peninsula.
The road trip we are recommending is all easy driving. A normal (two-wheel drive) car will be fine, although the smaller the vehicle, the less petrol you will use. And in New Zealand petrol is very expensive, typically running between 150% – 200% of the prices in the USA.
When we don't take our own vehicle, we hire (rent) from RentalCars.com. We simply put in our dates and requirements and they present us with a list of available cars from various companies. Importantly, they also provide dealership ratings to help us make the best choice. To date, we have been thrilled with their customer assistance (we had a few local issues in South America).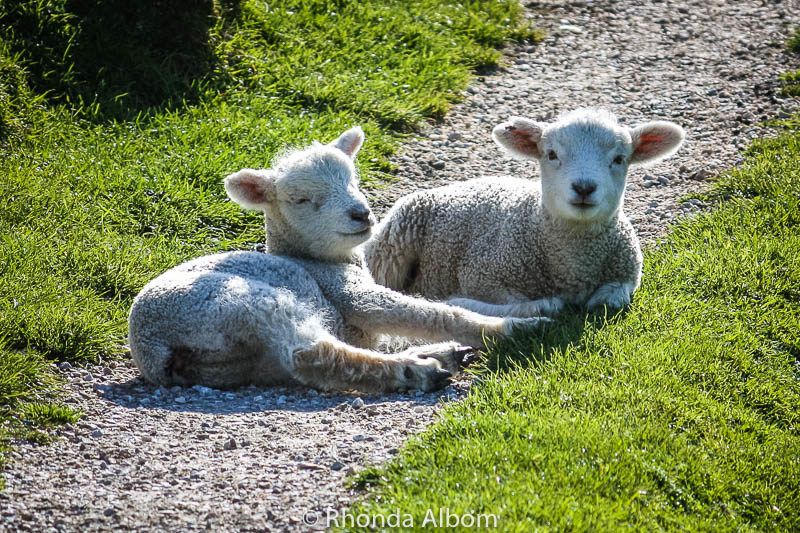 Driving tips for your New Zealand South Island road trip
In New Zealand, we drive on the left side of the road.
Relax and enjoy the journey, don't be in a hurry.
New Zealand speed limits on the open road are up to 100 kph (62 mph). However, they are slower as you pass through towns, or on windy or rural roads.
Know New Zealand's driving rules. Be sure to understand how to cross the one-way bridges.
Where to stay on your Dunedin to Christchurch road trip
Exploring the South Island, we let this under five-hour drive take us three days, plus four days on each end, totalling eleven days. It could be done in less time, or more.
Dunedin accommodation recommendations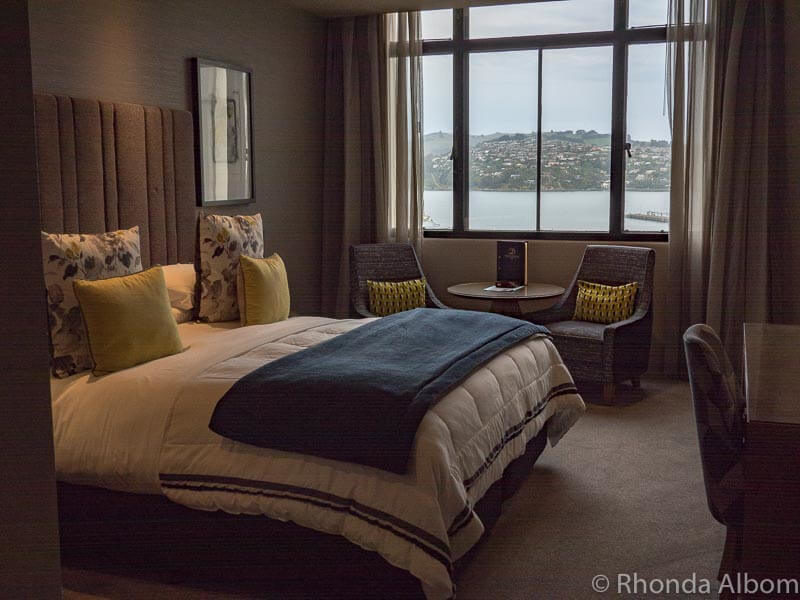 Distinction Dunedin: We spent three nights at the Distinction Dunedin. Spacious and comfortable, it was a perfect choice. Not only did we get an outstanding night's sleep, enjoy delicious breakfast, and have secure car parking, it is also in walking distance to the Octagon (the centre of town and restaurant nightlife), the museums, and the Chinese gardens.
⇒ Check price and availability: Distinction Dunedin
Larnach Castle: If you have a car for the entire stay, another interesting option is to stay at New Zealand's only castle. Note that most of the accommodations are in the converted stables, but dinner is served in the castle itself.
⇒ Check price and availability: Larnach Lodge
Oamaru accommodation recommendations
We spent two nights in Oamaru, arriving late on the first day. This gave us nearly two days to explore this fascinating town, before heading to Christchurch late on the second day. We opted to stay in one of the motels along the highway. Our next visit we will aim to stay at the Oasis on Orwell.
Oasis on Orwell Bed and Breakfast: Attracted by the "exceptional" rating on the booking site, we had to read more. With both double and family room options, it caters to everyone, offering a touch of luxury with slippers and bathrobes in the rooms. Plus, they can cater to vegetarian or gluten-free diets. Note: Payment is by cash only. Check price and availability: Oasis on Orwell Bed and Breakfast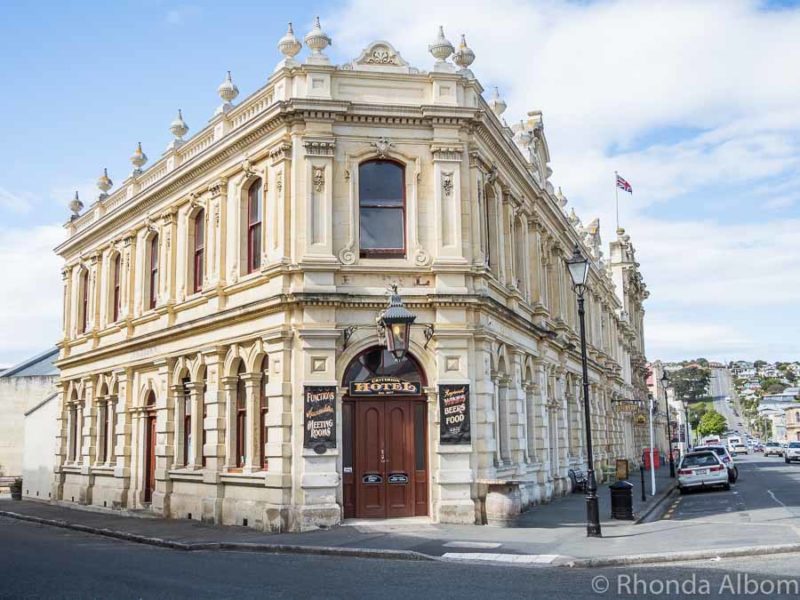 Tekapo accommodation recommendations
The Mackenzie Suites are a five-star option with lake and mountain views. This luxurious option offers one-bedroom suites with kitchenettes and pick-up service from Tekapo Village if you arrive via bus, or free parking.
⇒ Check price and availability: The Mackenzie Suites
Christchurch accommodation recommendations
Crowne Plaza: We stayed three nights in Christchurch at the plush and elegant Crowne Plaza, a hotel living up to its international reputation. Comfortable beds, modern bathroom, and everything we needed. While an easy walk to most tourist sites, be aware that it is in an area still being redeveloped following the quakes.
⇒ Check price and availability: Crowne Plaza Christchurch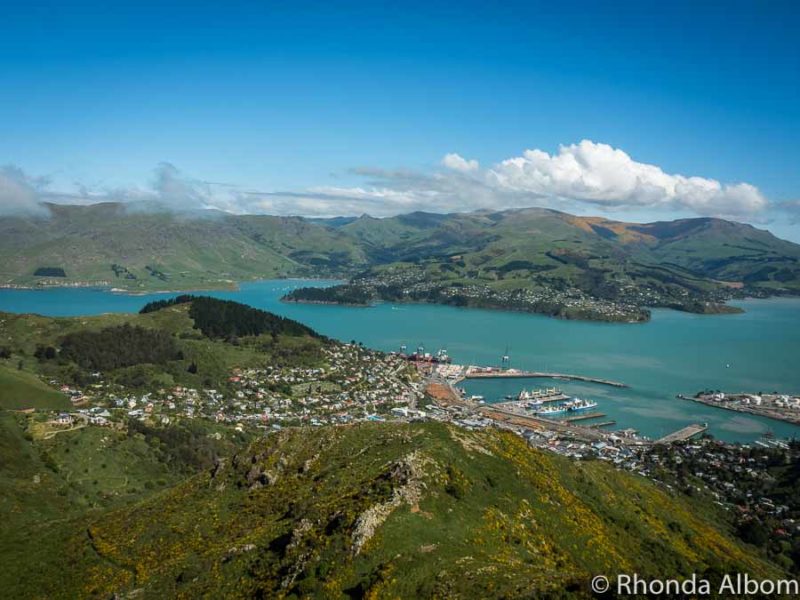 Other options to travel from Christchurch to Dunedin or reverse
Private tour: While we haven't taken private tours in New Zealand (as we live in the country), we have taken them all around the world. We always start with ToursByLocals. Having a look at the reviews, we feel comfortable recommending Dermot, and encourage you to read his reviews. This tour looks like it would hit nearly all of the highlights we recommended above, and, Dermot's suggested itinerary can be pre-arranged to be adapted to yuor interests.
Flights: Dunedin to Christchurch are available on Air New Zealand or Jet Star, but you will miss all the fascinating sites above.
Dunedin to Christchurch train: The Dunedin Railway travels between the two cities as well as offering scenic train rides like the Taieri Gorge.
Bus: Intercity bus travels between the two cities daily.
Book your NZ trip: Logistical tips
Book your flights
Use Expedia, our favourite flight search engine. They search worldwide and find the best and cheapest options.
Book your accommodation
We use Booking.com as they consistently return the best rates and their reviews are from actual guests. For self-contained lodging, we use Bookabach.
Reserve your vehicle
Use RentalCars.com to find the best deals on cars. With no hidden costs and outstanding customer service, we have successfully rented from them worldwide. Use Jucy for small campervans.
Activity discounts
Always check Bookme.com for discounts of up to 70% on selected tours, activities, restaurants and more. Also, our readers get an exclusive 10% discount on New Zealand activities from Klook with code: EXPLORENZ10
(Applies to NZ activity purchases over $50 initiated in NZ or Aus)
Before you book your trip
Check our travel resources page for more of the companies we use when we travel. We believe them to be the best in each category. You can't go wrong using them on your trip too.
Save for later
If you enjoyed this South Island road trip from Dunedin to Christchurch, please share it on social media, including Pinterest.
What will be your highlight of this South Island road trip?
Disclaimer: We worked with Enterprise Dunedin and ChristchurchNZ, the local tourism boards. We were also provided with many complimentary entrances, tours, sample items, or media rates to assist in the writing of this document. The opinions expressed here are strictly our own.