Anytime is the ideal time to get out and enjoy one of so many New Zealand road trips. We live in paradise, yet too many of us never explore our own country. Our impressive endless scenery, fascinating history, and cultural opportunities are waiting for us. Let go of whatever is stopping you and check out this list of fabulous road trips in New Zealand.
Whether you chose one of the New Zealand itinerary suggestions below, or just a segment of it, you are pretty well guaranteed to discover something new and amazing.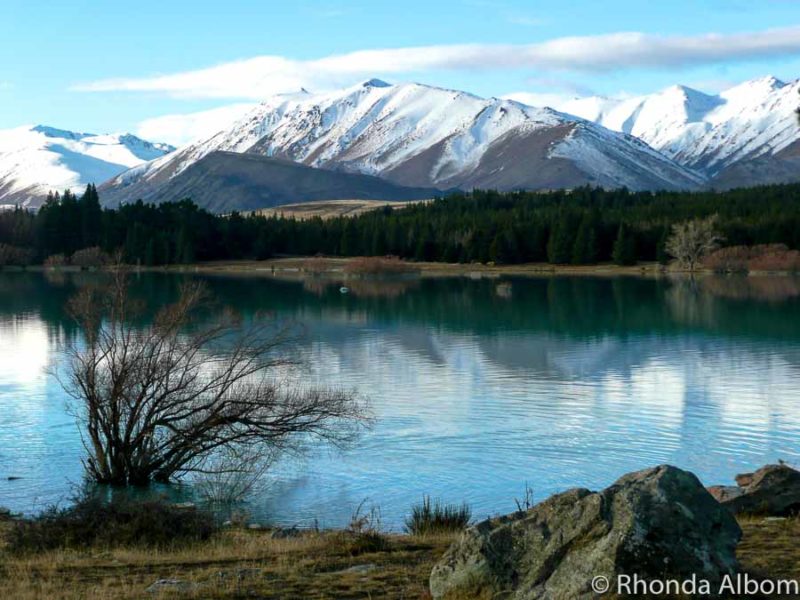 Our favourite New Zealand road trips
We think New Zealand road trips are the best way to explore our country. While our cities are amazing, so much of the magic is discovered off the beaten path.
We like to take it slow. By allocating no more than a couple of hundred kilometres of driving in a day, we have time for lots of stopping. Be it a scenic view, a hike, an interesting cafe, or chance to dip our toes in the sea, there is always something exciting to find when we keep our New Zealand road trips itineraries flexible.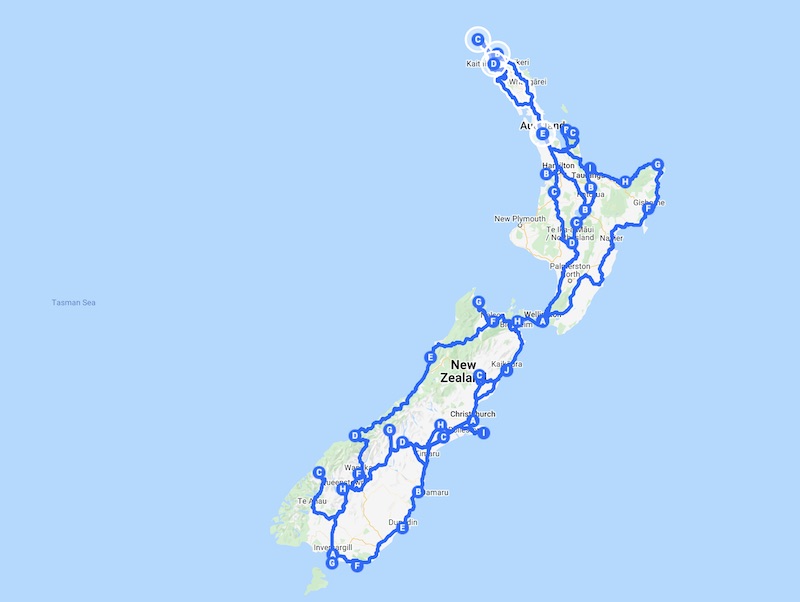 A preview of what you'll see
Where to go on your NZ road trip
Extra things to bring on any NZ road trip
A few things to keep in your car to make your New Zealand road trip even better:
Have a torch (flashlight) for each person. You will need them if you stumble upon caves and tunnels.
Make sure your insect repellent works on sandflies, especially if you are touring the west coast of the South Island.
Carry a towel with you in your car.
Bring a windproof jacket, even in the summer.
Download your map and driving directions, as the internet may be spotty in areas.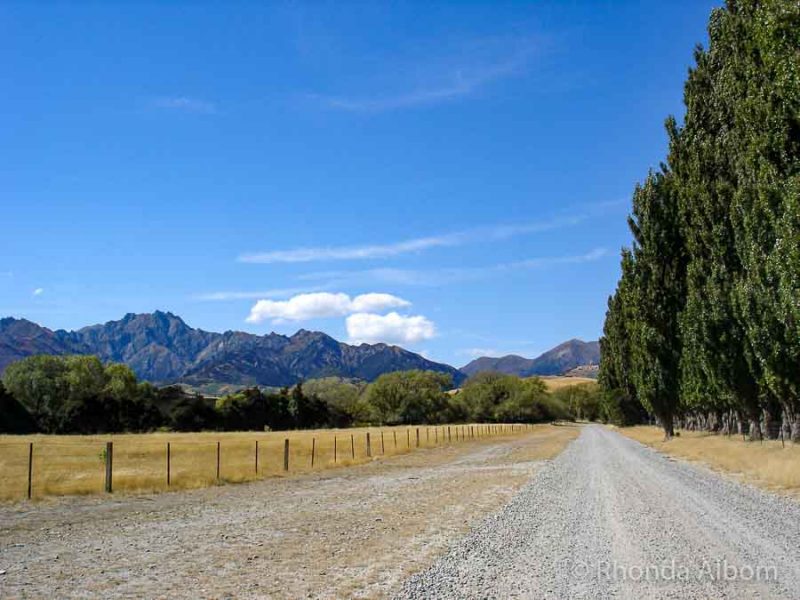 Practical information for international drivers in New Zealand
In New Zealand, we drive on the left side of the road.
New Zealand motorways and city roads are great. Rural roads, however, are sometimes gravel (called 'metals') or just not in as good of shape as what you might expect.
New Zealand speed limits on the open road are up to 100 kph (62 mph). However, they are slower as you pass through towns, or on windy or rural roads.
Most importantly, know New Zealand's driving rules. Be sure to understand how to cross the one-way bridges.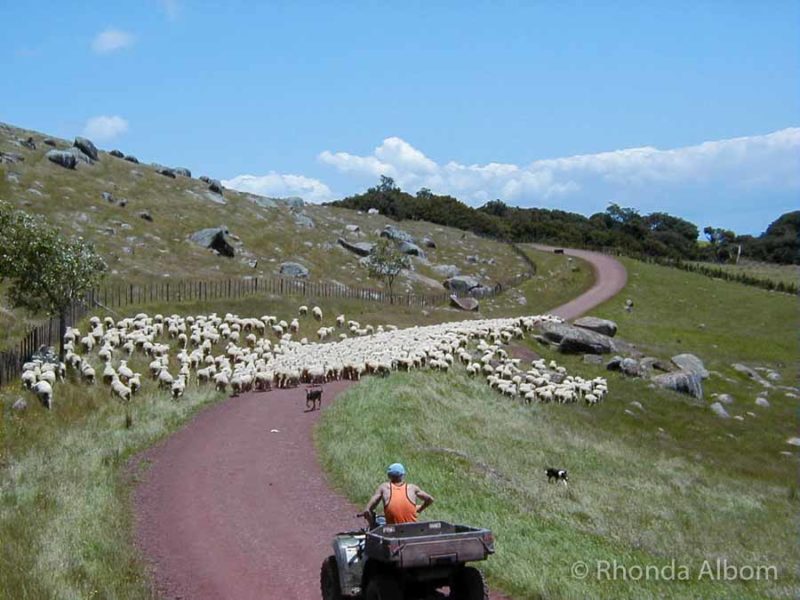 A few more tips
There are toilet facilities in most NZ towns. Blue highway signs identify them. We generally find them clean with flush toilets.
If you are travelling by camper, there are campsites throughout the country, and also many areas allow freedom camping.
Be sure to check for NZTA road closures before you begin a rural or off-the-beaten path journey, especially if it has rained heavily recently.
Save on your NZ trip with these resources
These are our go-to companies when we travel. We believe this list to be the best in each category. You can't go wrong using them on your trip too.
Check out our travel resources page for more companies that we use when you travel.
Curious about some of the lesser-known, yet interesting facts about New Zealand? Check out this list of fun New Zealand facts.
Save for later
If you enjoyed this article, please share it on social media and save it for later on Pinterest.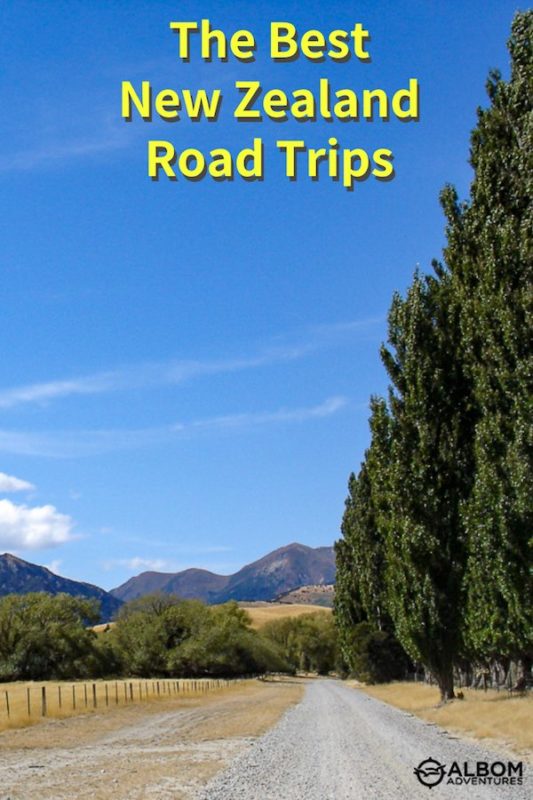 Which of these New Zealand road trips will you try next?