Are you driving from Auckland to Tauranga? Why not turn it into a mini road trip? That's what we do!
Either way, you're in for a treat as the journey passes through some of New Zealand's beautiful scenery. With two ways to go, we recommend planning a driving itinerary before you head out and including a few stops along the way.
To help with that, we've created this guide which highlights some of the best places to stop on your Auckland to Tauranga road trip. From hidden gems and natural wonders to popular attractions and local eateries, there are plenty of options for unforgettable stops.
Importantly, there are two main routes that will bring you from Auckland to Tauranga, so we typically drive it as a loop. Therefore, we are not retracing our steps on the way back to Auckland.
Starting our trip to Tauranga on the Southern motorway, we stop at impressive gardens and natural sites like Hamilton Gardens, Blue Spring, as well as the Hobbiton movie set. Our return trip includes more natural beauty and quaint NZ towns.
So read on and start planning your perfect road trip today!
Interactive Auckland to Tauranga map
All suggested stops in this itinerary are featured on the map either in red (on the main road) or yellow (requires extra driving).
Either of the two route options can be individually selected by clicking the expand / collapse icon in the upper left corner of the map. Both are initially active, creating the loop.
Drive times
Loop as highlighted on the map (Auckland to Tauranga to Auckland): 6 hours 10 minutes
Auckland to Tauranga via Putaruru: 3 hours 10 minutes (extra 20 minutes to include Matamata)
Tauranga to Auckland via Waihi: 2 hours 40 minutes
Car hire (rental)
Unless you are using your own vehicle, you will need to hire a car. We always rent from RentalCars. They offer a comprehensive list of multinational and local rental car agents, ratings on specific car types, and agency ratings. Importantly, they often have lower prices than going direct.
Whether you rent from them or not, it's still the perfect place to begin your search. Click here to compare options and check availability at RentalCars.com
Auckland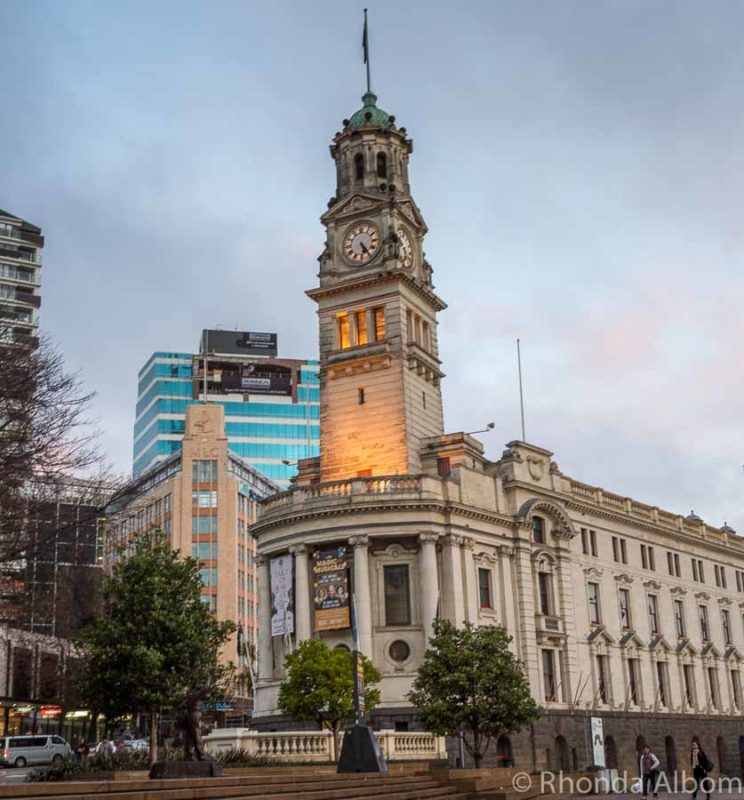 New Zealand's largest city is filled with history and culture, as well as many stunning natural attractions. It's my home, and I am always finding new and interesting things to do here.
We have detailed all our favourite things to do in Auckland here, but the three that top our list are hiking one of the 48 volcanoes, visiting a museum, or any of a number of adrenaline junkie activities.
Auckland to Tauranga via Hamilton and Blue Spring
Divided into three segments:
Auckland to Hamilton
Hamilton to Putaruru
Putaruru to Tauranga
Auckland to Hamilton (segment 1)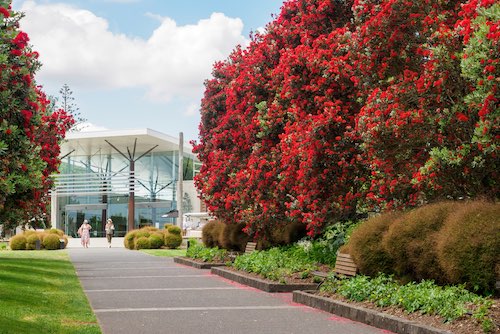 Auckland's Botanic Gardens
As we head south, our first stop on our drive from Auckland city is the Botanic Gardens. Here, we explore the 156-acre expanse (including 10 acres of native forest) and enjoy 10,000 plants from various countries. Established in 1982, it opens every morning at 8am. More things to do in South Auckland can be found here.
Huntly
We typically drive through, but you will pass the Huntly Power Station and wonder what it is. While we once heard someone call it the "Taj Mahal of New Zealand", to us that seems a bit over the top.
Hamilton
The country's longest river passes through Hamilton, creating recreational opportunities and serene walking paths that are among the many things to do in Hamilton. The city's shining star is the world-renowned Hamilton Gardens. Still free to enter, we highly recommend you allocate at least a couple of hours to stroll through the gardens.
If you have more time here, don't miss Riff Raff Square (for Rocky Horror Picture Show fans) or the Waikato Museum.
Hamilton to Putaruru (segment 2)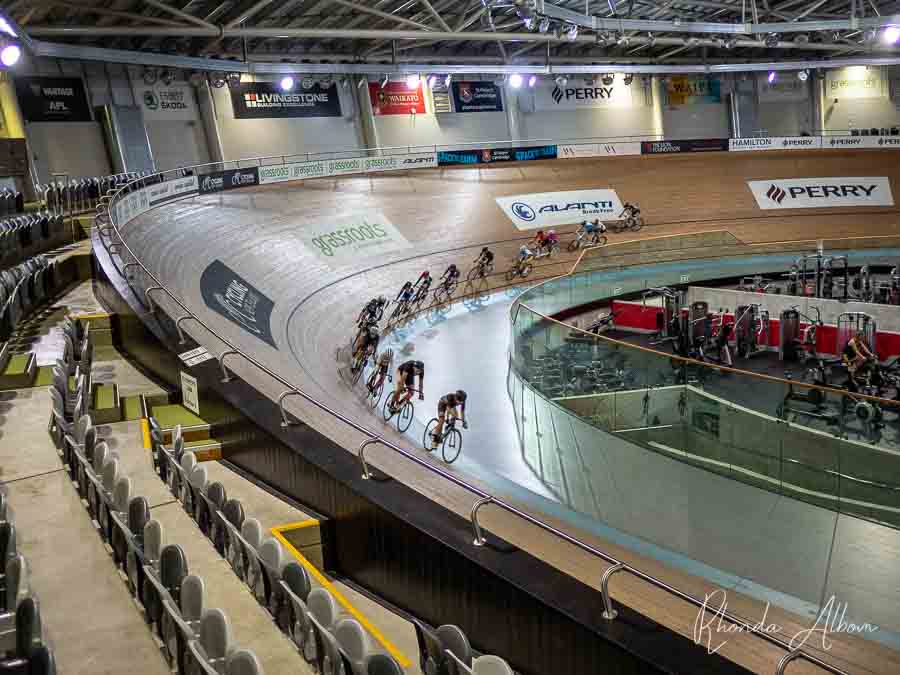 Cambridge
Nicknamed "the town of trees and champions", Cambridge appears as a peaceful stop along the way, yet it is home to several New Zealand champions. These include Olympic medalists in rowing, cycling, and equestrian events, not to mention a number of champion thoroughbreds.
The town is one of our personal favourite getaway spots, as there are more than enough things to do in Cambridge. Topping our list is a walk around Lake Te Koo Utu, watching a bicycle training session at the Velodrome, or rowing at nearby Karapiro Lake.
Arapuni Suspension Bridge and dam (optional)
A bit off the beaten path, the 152-metre-long suspension bridge spans the Arapuni gorge at 54 metres above the river. If you are adding this stop, we recommend going from here directly to Putaruru and then to Tirau.
Tirau
In the late 1980s, a resident of Tirau had a unique idea to help revive the town – creating giant sculptures out of corrugated iron. Today, it is an excellent spot for travellers to have a bite to eat, take a break from driving, browse craft stores, and marvel at these feats of art.
Putaruru (Blue Spring)
Possibly the most gorgeous spot on the North Island, I highly recommend allocating a minimum of an hour to stop at Blue Spring. The stroll along the Te Waihou Walkway is beautiful in its own right, even before you reach the spring. We have detailed it with video footage here.
Putaruru to Tauranga (segment 3)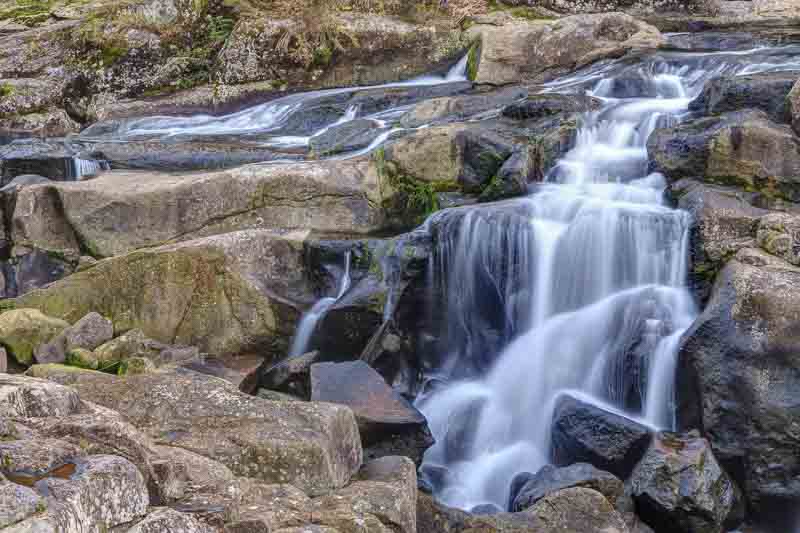 Matamata for Hobbiton (Optional Add-on)
Hobbiton is the genuine Middle Earth. Enveloped by the shire, we found ourselves surrounded by its green pastures and hobbit holes. While it's one of the country's many Lord of the Rings film locations, it is the only one with an intact set. In fact, all others have been returned to their breathtaking pre-filming original appearance. Moreover, your guide will narrate stories and inside knowledge while you are there.
Importantly, visitors can't simply walk into Middle Earth. Hobbiton is only available as a guided tour. Reserve your Hobbiton guided tour here.
Rotorua (Optional Add-on)
New Zealand's world-famous geothermal region is a must-see for visitors. There is so much to do here. We usually spend one to four nights when we bring visitors. We have written a lot about it, including Rotorua highlights and free things to do in Rotorua.
McLaren Falls Park
Named for its multiple cascade waterfall, McLaren Falls Park sits a the southern edge of the Kaimai Ranges. The easiest way to enjoy the falls is from the viewing bridge, but if you have the time, enjoy the waterfall track through often dense bush, offering spectacular views while walking to the top of the falls (one of our favourite waterfalls in NZ).
However, our highlight was a glowworm kayak adventure along the river. Read our full review here, or reserve your glowworm kayak adventure here.
Tauranga and Mt Maunganui (segment 4)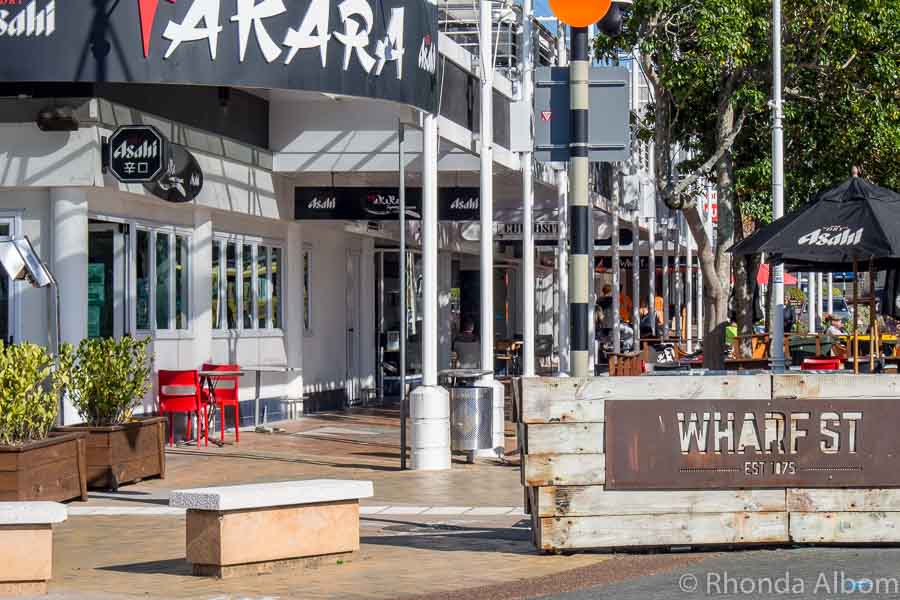 Tauranga is either the destination or the centre of our loop. Either way, we like to spend a minimum of a few days enjoying the Bay of Plenty. We will admit we spent the majority of our time at one of New Zealand's best beaches, either in the water, resting on the white sandy beach, or climbing to the top of Mount Maunganui and enjoying the view.
The rest of the time, we do one of the many fun things to do in Tauranga and Mt Maunganui.
Tauranga to Auckland via Waihi
Divided into two segments:
Tauranga to Waihi
Waihi to Auckland
Tauranga to Waihi (segment 5)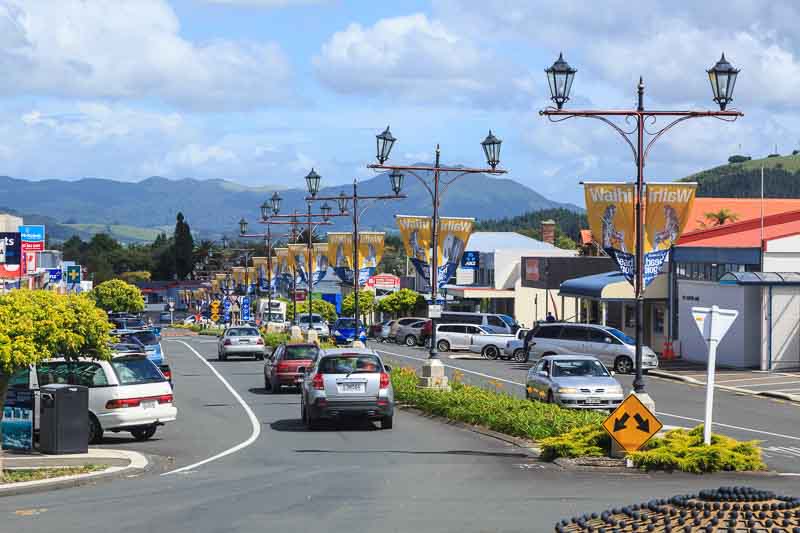 Katikati
Katikati is another charming small town in New Zealand. It's a great place to visit, especially for bird lovers! The Katikati Bird Gardens is the perfect spot to explore and observe some of the many species of birds that live in the area. Its aviaries offer visitors an opportunity to see a wide range of local and exotic birds up close.
Waihi
A quaint town, Waihi is home to the country's richest gold mine that's still active, offering educational programs about how gold is mined, workshops and tours. You can reserve your guided tour of the mine here. The other highlight is the nearby Owharoa Falls. Plus, there are several public parks in the area where you can relax and enjoy some outdoor recreation, local shops, and restaurants.
Waihi Beach
Relax or swim along 9km (5.5 miles) of sun-drenched beach at this much-loved holiday destination. Rated as one of the safest surfing beaches in the country, it's also well known for its sunrise. The beach is a great place to start the day.
Waihi to Auckland (segment 6)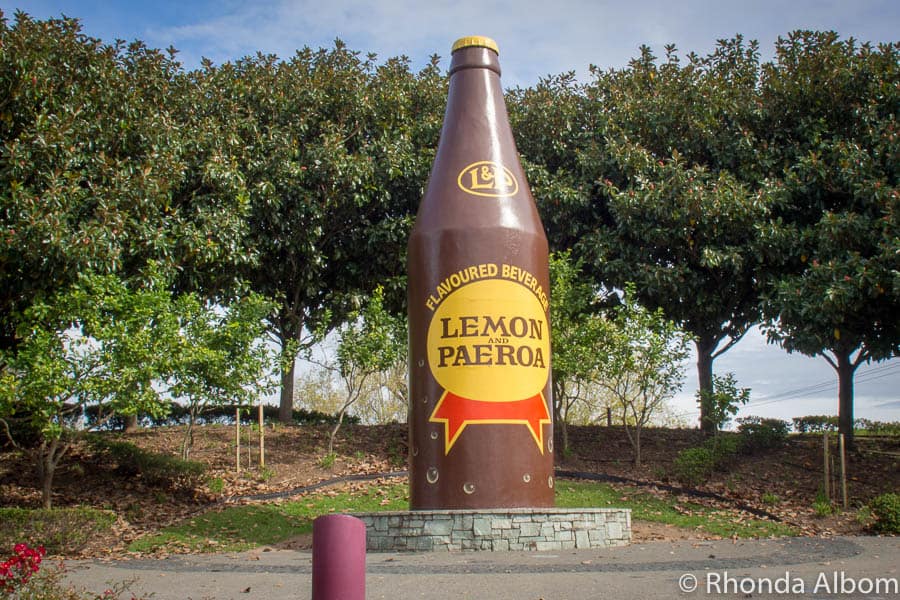 Karangahake Gorge
This 4km historic long walkway winding along the Ohinemuri river takes about 2-3 hours to complete. Along the way, we passed native bush, limestone bluffs and spectacular views of the gorge walls. The track also passes through several historic gold mining sites and tunnels from the late 1800s. The Karangahake Gorge Historic Walkway is suitable for all ages and fitness levels, making it a great spot to explore with family or friends.
Paeroa
Known as New Zealand's antique capital, Paeroa's antique shopping ranges from art galleries to shops full of vintage trinkets and furniture. Intermixed are several lovely cafes and fish and chips shops, making it a perfect stop for lunch.
Don't miss the giant L&P (Lemon and Paeroa) bottle that makes for a great selfie shot. Tip: Don't be lazy like me; park the car and take a photo with the sculpture.
Ngatea
A bit of an eclectic fun stop; we had a blast at the Ngatea Water Gardens. Bring your sense of humour, as the guy who designed this place sure has one. Well-placed subtle laughs waiting to be discovered kept us giggling as we strolled through the picturesque gardens. And if that's not enough, Aurhur's Canny Museum (entrance inside the gardens) displays over eleven thousand different cans.
Miranda
There are two great reasons to stop in Miranda. Nature lovers will head to the Miranda Shorebirds Centre to watch shorebirds in the wild from bird hides. Or, if you are looking for some family fun and relaxation, spend some time at Miranda Hot Springs.
Next stop: Auckland.
Extra things to bring on your Tauranga to Auckland road trip
Normally, our free packing list is more than sufficient, but for this road trip, there are two additional things we want to recommend.
Torch (flashlight) or headlamp
Binoculars, especially if you are stopping at Miranda Shorebird Centre
Continue your North Island discovery
Driving the length of the country year after year gives us ample opportunity to fully explore the country. Here are a few more itineraries.
Save on your NZ trip with these resources
These are our go-to companies when we travel. We believe this list to be the best in each category. You can't go wrong using them on your trip too.
Check out our travel resources page for more companies that we use when you travel.
*World Nomads provides travel insurance for travellers in over 100 countries. As an affiliate, we receive a fee when you get a quote from World Nomads using this link. We do not represent World Nomads. This is information only and not a recommendation to buy travel insurance.
Save for later
If you enjoyed this article, please share it on social media and save it for later on Pinterest.
Where will you stop on your Auckland to Tauranga road trip?
Photo Credits:
All photos on this page are either shot by our team and watermarked as such or stock images from Depositphotos.