Hamilton may not be the first place that comes to mind when one thinks of must-visit destinations in New Zealand, but this surprising city certainly offers its share of activities and attractions. In fact, there are a surprising number of things to do in Hamilton.
For us, we include a visit to the Hamilton Gardens every time we visit or even pass through this city. With its impressive collection of themed gardens and beautiful vistas, it's no surprise it has achieved international attention.
Meanwhile, the Waikato River Walk is a great way to stretch your legs and take in the scenic views. For those looking for something more unique, the Balloons over Waikato festival draws crowds from the world over, while the Riff Raff statue provides a quirky focal point for the city's downtown area.
Animal lovers can spend their time at the Hamilton Zoo or at Shaw's Bird Park.
Whether you're looking for a relaxing escape or an unusual adventure, Hamilton has something to offer everyone.
Top things to do in Hamilton, New Zealand
Hamilton Gardens
Shaw's Bird Park
Taitua Arboretum
Waikato River Walk
Riff Raff Square
Waikato Museum
Classics Museum
Hamilton Zoo
Zealong Tea Estate
Balloons over Waikato
Outdoor things to do in Hamilton, New Zealand
Hamilton Gardens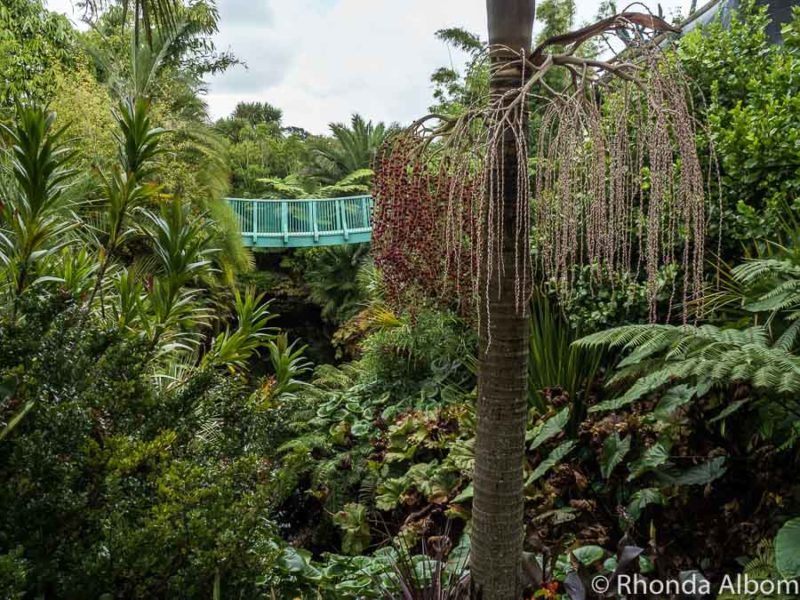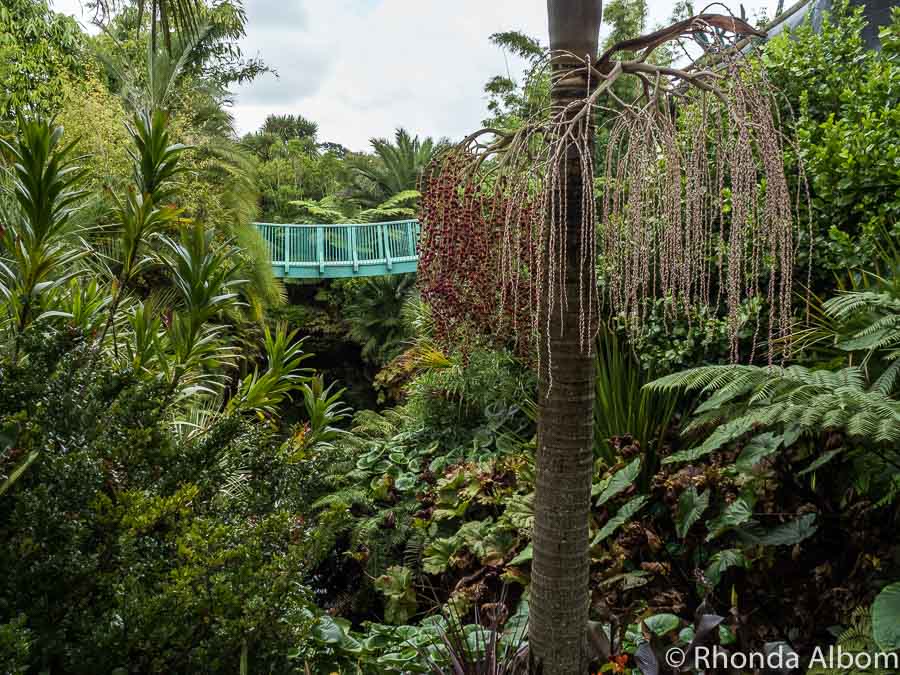 Location: Hungerford Crescent, Hamilton East
Hours: Enclosed gardens are open daily from 9 am to 5 pm (last entry 4.30 pm)
Entry: Free
A must-see urban oasis, we love the Hamilton Gardens. They are the region's most visited attraction, drawing nearly one million guests annually.
The 54-hectare public venue features themed gardens that take us through time as they tell the story of gardens domestically and worldwide. The 18 themes cover a diverse range, from a Japanese garden of contemplation to a traditional productive Māori garden.
Hamilton Gardens are easy to visit on your own. However, we picked up a guidebook for a nominal fee at the gift shop to aid us. Alternatively, one can choose this 75-minute guided tour.
Note that while the gardens are currently free, there is talk of charging $10 entry to visitors from outside the area beginning sometime in 2023. It was still free when we last visited in March 2023.
Shaw's Bird Park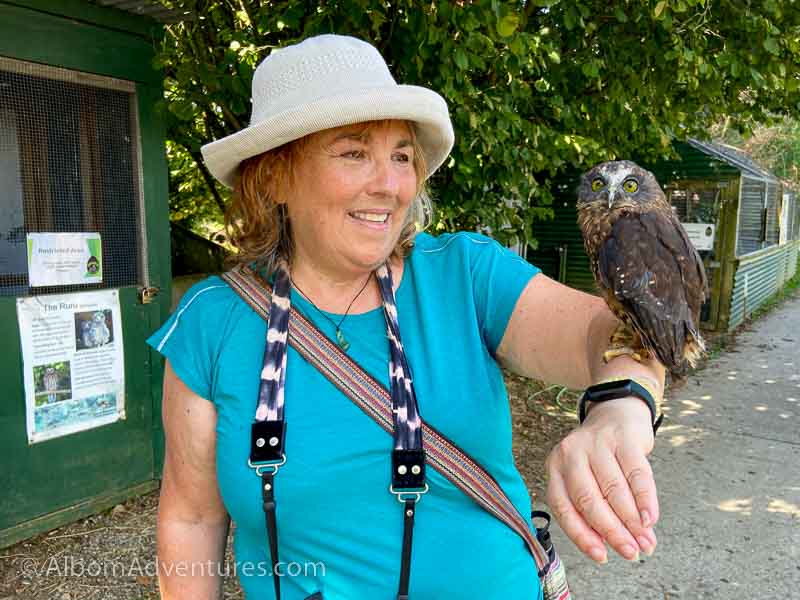 Location: 143 Hall Road, Hamilton
Hours: 8 am – 7 pm
Entry: Free
For me, staring into the eyes of a morepork/ruru perched on my arm was an almost spiritual experience. Certainly, it was something I haven't done before.
A 30+ year passion project of Murray and Margaret Shaw, they opened their park to the public in 2018. While walking the 2km of footpaths is peaceful and relaxing, it's the birds that make this place so magical.
It's not a zoo, but rather a place for the rehabilitation of rescued native birds, who are released back into the wild once healthy or given a "forever home" when it's no longer safe for them in the wild.
Sadly, Shaw's Bird Park is now fighting with the local Hamilton Council, which wants to put a road through the tranquil bit of paradise. The story has been featured on TV One's Seven Sharp.
Taitua Arboretum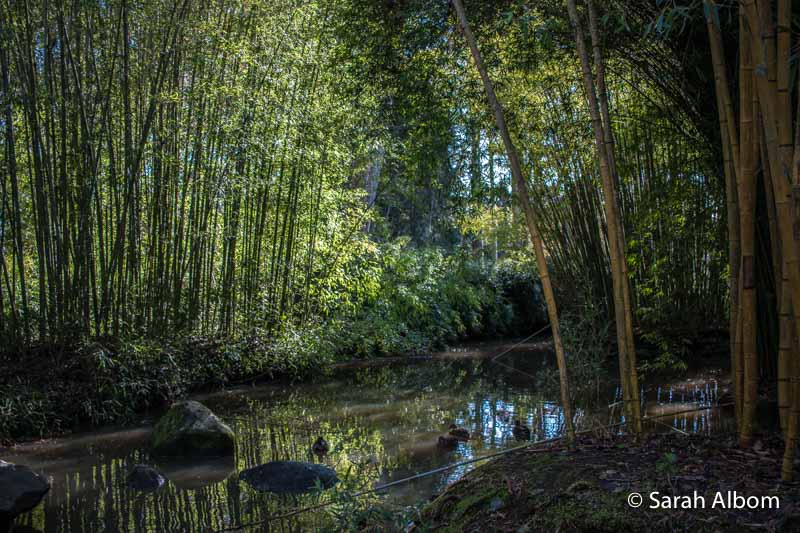 Location: 25 Taitua Road, Temple View, Hamilton
Hours: 8 am – ½ hour before dusk
Entry: Free
Planted by the Mortimer family and gifted to the city of Hamilton in 1997, we found it to be a lovely hidden gem for a stroll or picnic under mature trees or alongside a small lake. There's plenty of bird life, and we even saw a flock of chicks. There was also a fenced paddock with cows. It's a nature walk and very different from the manicured Hamilton Gardens.
The main path is an easy stroll around the Arboretum takes about 90 minutes to complete, and consists of two loops, one following after the other. It took us about 40 minutes to do a leisurely stroll along the shorter loop.
Enjoy the Waikato River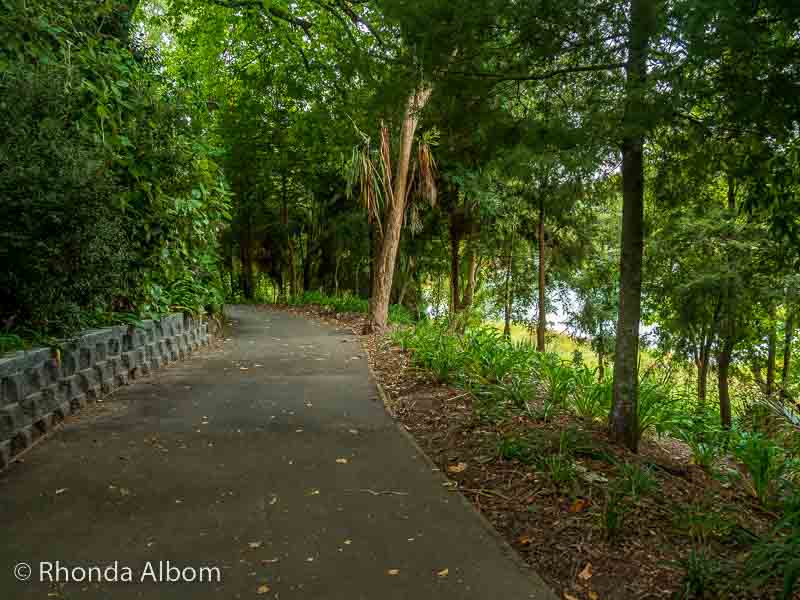 Location: Waikato River runs through the city
Hours: always open
Entry: Free for walking and cycling, fee for boat adventures
Tree-lined and peaceful, New Zealand's longest river is enjoyed by locals and visitors as it meanders through the heart of Hamilton. Stroll or cycle on the 11 km Riverside Walkway as it winds alongside the Waikato River through native bush and a few residential areas. We love to walk, so this was our first choice.
However, if we plan better in the future, we will get out on the water. Visitors tend to take either a relaxing river cruise (not currently available) or an exciting jet boat adventure. In contrast, locals are more likely to enjoy the water, getting wet while floating down the river. Reserve an exciting jet boat adventure here.
Riff Raff square
Location: Embassy Park, 218 Victoria Street, Hamilton
Hours: always open
Entry: Free

Riff Raff Square seemed somewhat out of place in Hamilton, as it would in just about any city in the world. It is dedicated to former Hamilton resident Richard O'Brien, who wrote the screenplay Rocky Horror Picture Show and played Riff Raff (the alien from the planet Transsexual).
In the square is a life-sized statue of Riff Raff, instructions for the Time Warp, and 'Frank N Furter's Lab' encasing the public toilets. The statue was designed by Weta Workshop in Wellington (they are the makers of the props for Lord of the Rings and many other films).
For us, Riff Raff Square highlighted our family's generation gap. It was especially evident from our adult children as Jeff and I did the time warp in the public square. They seemed okay with the jump to the left and a step to the right, but it was the pelvic thrust that had them rolling their eyes.
Note: Due to nearby theatre development, the Riff Raff statue temporarily stands in front of the Waikato Museum. However, plans are for it to return to the square.
Things to do in Hamilton NZ – Museums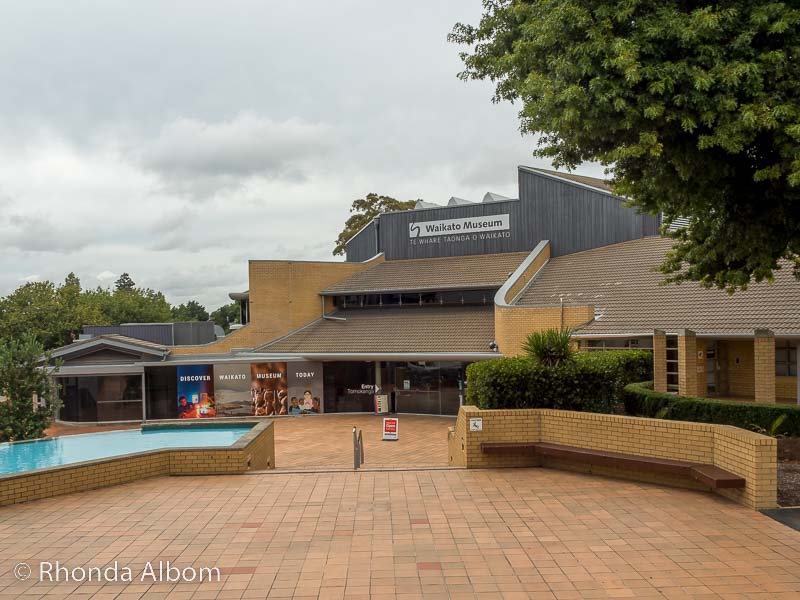 Waikato Museum
Location: 1 Grantham Street, Hamilton
Hours: 10 am – 5 pm daily
Entry: Donations welcome (charges apply for some exhibits)
It's an exciting regional museum with an impressive collection of Māori artefacts featuring a superbly carved waka (war canoe). With frequently changing exhibitions across its 13 galleries, drawing from the museum's own collection as well as hosting international expositions, there is always something new to see. And with 130 free events a year at the museum, you're never short of something to do.
Classics Museum
Location: 11 Railside Place, Dinsdale, Hamilton
Hours: 7 am – 3 pm weekdays, 8 am – 3 pm weekends
Entry: $20 adults/$8 children (at time of publication)
With over 100 classic cars on display plus petrol memorabilia, vintage toys, pedal cars, and more, this is the place for auto enthusiasts and the whole family. Continue your vintage experience with a meal or snack at the onsite 1950s-themed Jukebox Diner.
More things to do in Hamilton, New Zealand
Hamilton Zoo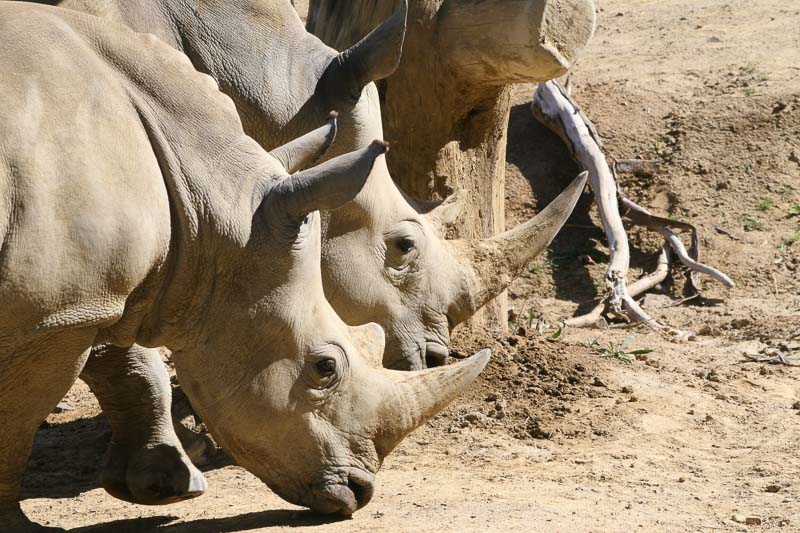 Location: 183 Brymer Road, Baverstock, Hamilton
Hours: 9:30 am – 4:30 pm (closed Mondays)
Entry: $26 adults/$12 children (at time of publication)
Home to New Zealand's only tapirs and fishing cats, a visit to the zoo is one of the best things to do with kids in Hamilton. In total, there are over 600 native and exotic species at the zoo. Bird lovers can enjoy New Zealand's largest walk-through aviary, which is dedicated to native birds and plants.
Zealong Tea Estate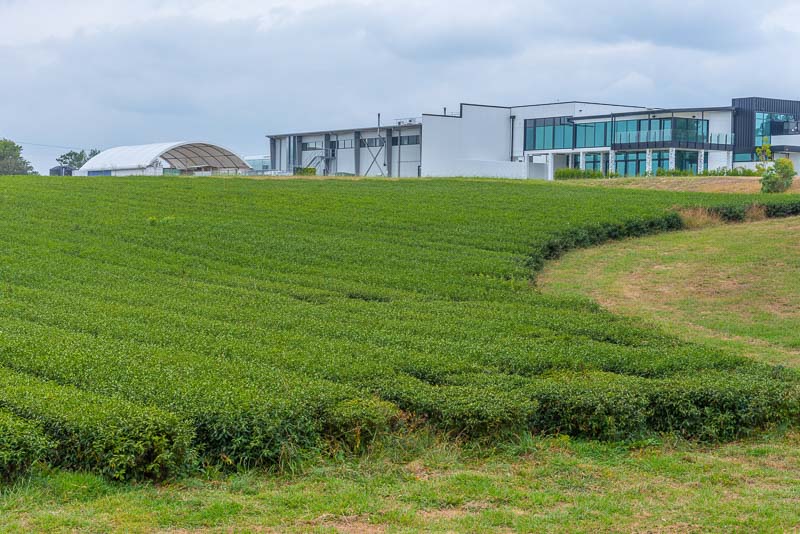 Location: 495 Gordonton Road, Gordonton
Hours: 10 am – 5 pm daily
Entry: services and prices vary
Sip a cup of organic pure oolong tea at the tea house, indulge in a high tea, or tour New Zealand's only tea plantation.
Balloons over Waikato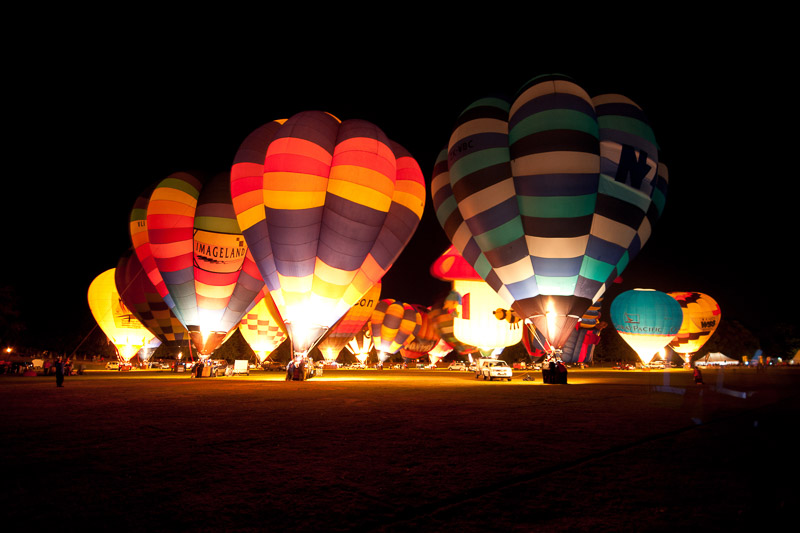 Location: Claudelands Oval, although balloons are seen over the river
Annual Event
Entry: free
I don't normally include these annual events on a "things to do in Hamilton" type list, but this one is just so cool I couldn't leave it off. Frequently voted the best free event in Waikato, it's bright, colourful and fun.
Much more than just impressive hot air balloons, this multiday event includes concerts, carnival-type rides, and food trucks.
Typically occurring in early March, check out the Balloons over Waikato official webpage for details.
Key things to do near Hamilton in the Waikato region
Within an hour's drive in nearly every direction and still, within the Waikato region, you can have one of several unique experiences. Here are a few of the nearby highlights.
Surfing, hiking or relaxing in Raglan (45-minute drive west of Hamilton)
Black sand, stunning scenery, and plenty of cafes, but Raglan's long rides and challenging breaks make it well known amongst surfers. We loved our visit to Raglan
Waitomo Glowworm Caves (A little over an hour's drive south of Hamilton)
Enjoy underground caverns featuring limestone formations and thousands of sparkling glowworms, or choose a caving adventure. Check for discount options on a triple cave combo.
Hobbiton (50-minute drive east of Hamilton in Matamata via SH1)
This is the real middle earth and is often thought of amongst Lord of the Rings fans as one of the top places to visit on the North Island. Available only via tour.
➜ Reserve your Hobbiton and Waitomo Cave tour from Auckland.
Hakarimata Summit Track (20-minute drive northwest of Hamilton)
A 2km return walking path that climbs 374m to the summit of Hakarimata, offering impressive views towards the coast and out to Ruapehu across the Waikato Basin. This one is still on my list of things to do in Hamilton, but I have been told at times, it feels like an endless staircase but is well worth it once at the top. There are optional, much longer walks here.
Sanctuary Mountain (50-minute drive southeast on SH3 in Pukeatua)
A place to see takahe, tuatara, giant weta, and kaka in New Zealand's largest mainland fenced sanctuary, located on Mount Maungatautari.
Cambridge, a nearby quaint town well known for sporting success, it's also a wonderful place to spend a romantic weekend. We hit the highlights of Cambridge.
Where is Hamilton?
We typically stop in Hamilton when we road trip from Auckland to Wellington or from Auckland to Tauranga
Hamilton is 125 km southwest of Auckland (New Zealand's largest city), 103 km northwest of Rotorua (New Zealand's geothermal region), and 500 km north of Wellington (New Zealand's capital city). There are four ways to get to Hamilton: self-drive, take a bus, fly, or via train.
Driving to Hamilton is easy, with state highways 1 and 3 intersecting just south of the city centre.
There is a daily bus service to and from Hamilton from Auckland, Wellington or Rotorua.
Air New Zealand offers domestic flights from Wellington.
Hamilton is one of the stops along the Northern Explorer scenic route from Auckland to Wellington.
Where to stay in Hamilton
Depending on what you are looking for, we have two recommendations:
Ohaupo Olives Bed and Breakfast
If you are looking for a self-contained unit in peaceful surroundings with delightful hosts, this is it. Surrounded by an olive grove and veggie garden, the unit itself is charming. Breakfast is included and served at the main house or out on their lovely deck. It's an opportunity to talk to the hosts, meet other guests, enjoy the landscape, or just pet the cats. Reserve your room at Ohaupo Olives here.
Jet Park Hamilton Airport Hotel and Conference Centre
If you prefer a more traditional hotel room, I had a great night's sleep in an incredibly comfortable bed. The rooms are clean and have everything we need. If we had more time, we would have enjoyed the gym, sauna, outdoor pool or even the tennis court. Reserve your room at Jet Park here.
A few random but cool things about Hamilton
Jacinda Ardern, the former Prime Minister of New Zealand, was born in Hamilton.
Also born in Hamilton was Helen Clark, a current administrator of the UN Development Programme and former New Zealand Prime Minister.
Hamilton has four sister cities: Sacramento, California USA; Saitama, Japan; and both Wuxi and Chengdu in the People's Republic of China.
Save on your NZ trip with these resources
These are our go-to companies when we travel. We believe this list to be the best in each category. You can't go wrong using them on your trip too.
Flights: we use Expedia for the best and cheapest flight options.
Accommodations: we use Booking.com (hotels), Bookabach (self-contained in NZ) or Hostelworld (budget).
Cars (gas or electric): we use RentalCars to search for deals and dealer ratings.
Motorcycles: we have heard good things about BikesBooking.
Campervans or Motorhomes: we use Campstar where Albom Adventures readers get a 3% discount.
Activity discounts: we check Bookme.com for discounts of up to 70% on activities.
Private guides: we love the private guides at Tours by Locals.
Travel Insurance: while not required, we always opt for travel insurance and start at InsureMyTrip to compare coverage plans.
Check out our travel resources page for more companies that we use when you travel.
Save for later
If you enjoyed this article, please share it on social media and save it for later on Pinterest.
What are your favourite things to do in Hamilton NZ?
Photo Credits
Photos on this page are either shot by our team and watermarked as such, in the public domain, or some stock photos were supplied by DepositPhotos.