Auckland is my home and so full of natural beauty that is overlooked by people predisposed to see only a concrete jungle. We have lived in and explored many of the beautiful places in Auckland for about 20 years.
Built on the cones of 48 dormant and extinct volcanoes, it's a vibrant city with an array of gorgeous places to explore. From breathtaking natural attractions to panoramic cityscapes, there is plenty to see.
So, get ready, and let us show you 15 of what we believe are the most beautiful places in Auckland. They are sure to take your breath away.
We do know we have a slight bias for the North. After all, it's part of the reason we chose to live here.
15 Beautiful places in Auckland
Click the expand / collapse icon in the upper left corner of the map for the details and interactive options.
Cornwall Park
Takaparawhau / Bastion Point
Maungawhau / Mount Eden
Civic Theatre
Auckland skyline
Shakespear Regional Park
Orewa
Lucas Creek Falls
North Shore coastal beaches
Waitakere Ranges
Piha Beach
Muriwai Gannet Colony
Awhitu Peninsula
Hunua Ranges
Omana Regional Park
Before we get into the details, be inspired…
Beautiful places in Auckland city
Don't let its population density fool you. There are plenty of alluring places in the central city.
Cornwall Park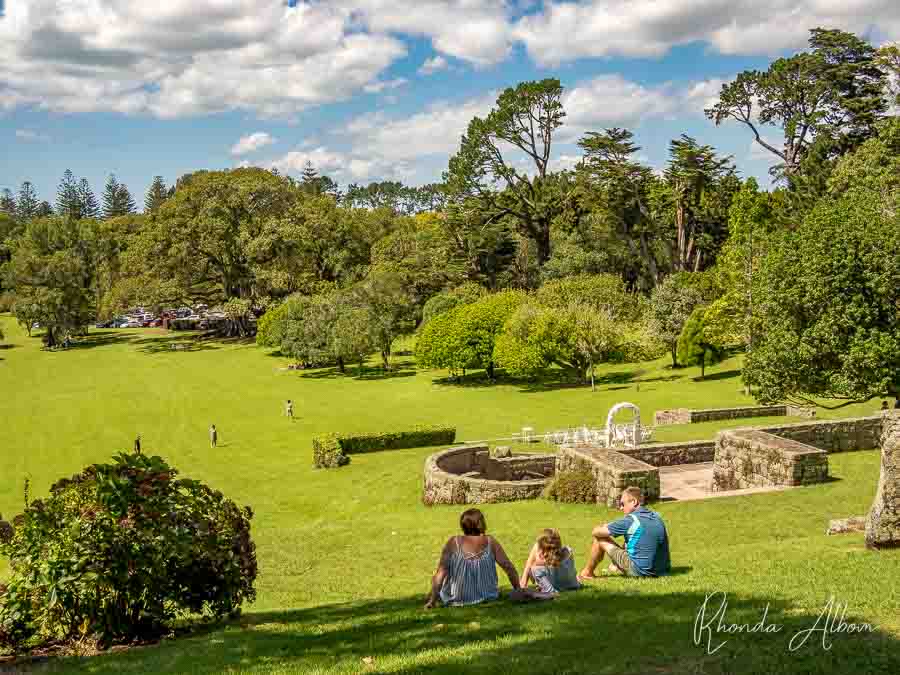 Centred around Maungakiekie / One Tree Hill, Cornwall Park features thousands of trees, historic buildings, the Stardome Observatory, remnants of a Māori pa, a playground, sports fields, an olive grove, farm animals, and more.
In fact, the park is all that Sir John Logan Campbell envisioned when he gifted it to the people of Auckland in 1901.
Our two favourite things to do here are to hike up to the One Tree Hill summit for the massive views or grab lunch and a coffee at the Cornwall Park cafe.
Takaparawhau / Bastion Point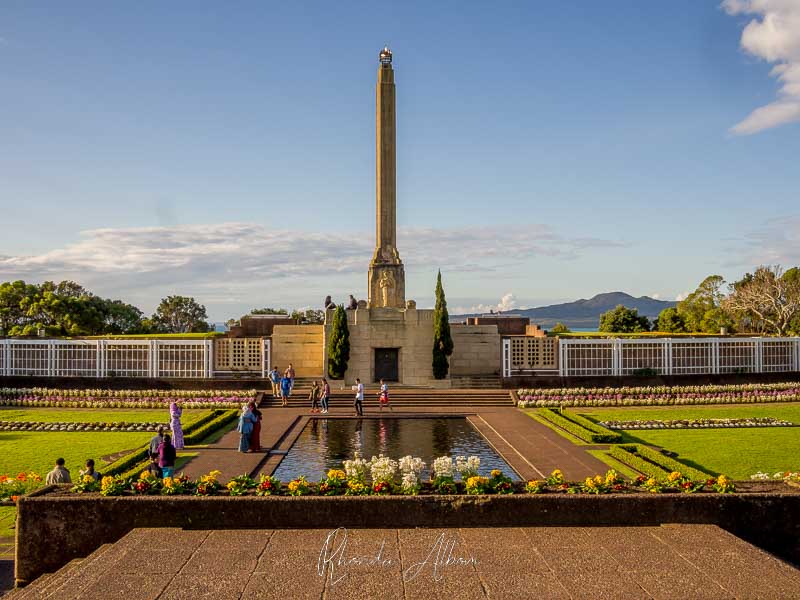 Whether you are after New Zealand history or a relaxing spot for a picnic, you won't want to miss Bastion Point. Once up the hill from Mission Bay, you can relax in the gardens and enjoy expansive views overlooking Waitemata Harbour and the wider Hauraki Gulf.
The park is home to a number of historic sites, including the tomb and memorial gardens for former New Zealand Prime Minister Michael Joseph Savage.
It's also a place to discover some of New Zealand's tumultuous past.
Maungawhau / Mount Eden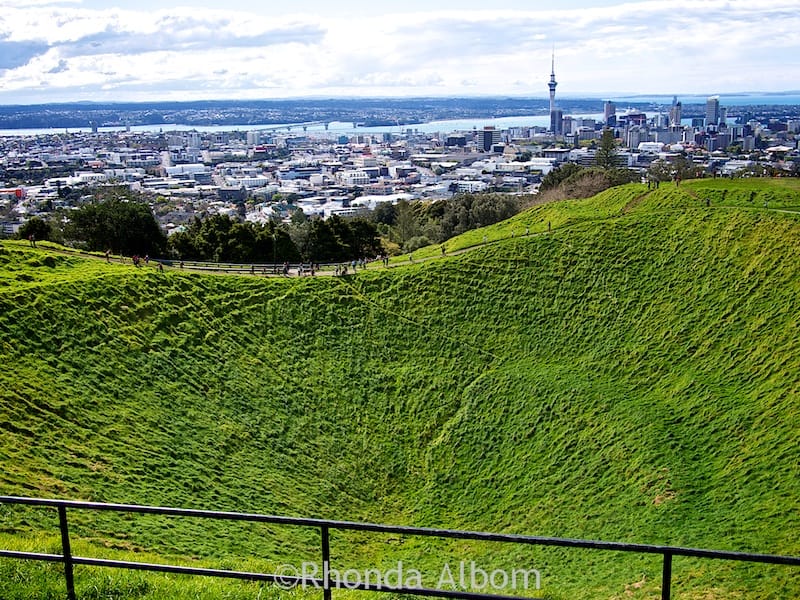 An extinct volcano, Maungawhau / Mount Eden, is the highest natural point in the city, rising 196 metres above sea level. Although driving to the top is no longer permitted (except for those with accessibility issues), the gradual walk to the summit is well worth the effort.
Each time we go, we meet visitors and locals enjoying the impressive 360º Auckland views. Additionally, we often stare in wonder at the now grass-covered 50-metre (160-foot) deep crater.
An iconic landmark, the volcano last erupted 28,000 years ago. Today, it is one of the most recognisable features of Auckland's skyline.
Inside the Civic Theatre
If you find yourself walking down Queen Street and the iconic Civic Theatre is open, be sure to stop in and enjoy its intricate Indian motif.
Magnificent on its exterior, you will be instantly impressed when entering, as it's one of only a few dozen remaining "atmospheric theatres" in the world.
The main theatre holds nearly 2400 guests and first opened in 1929. If you get a chance, we recommend seeing a live show.
Skyline at night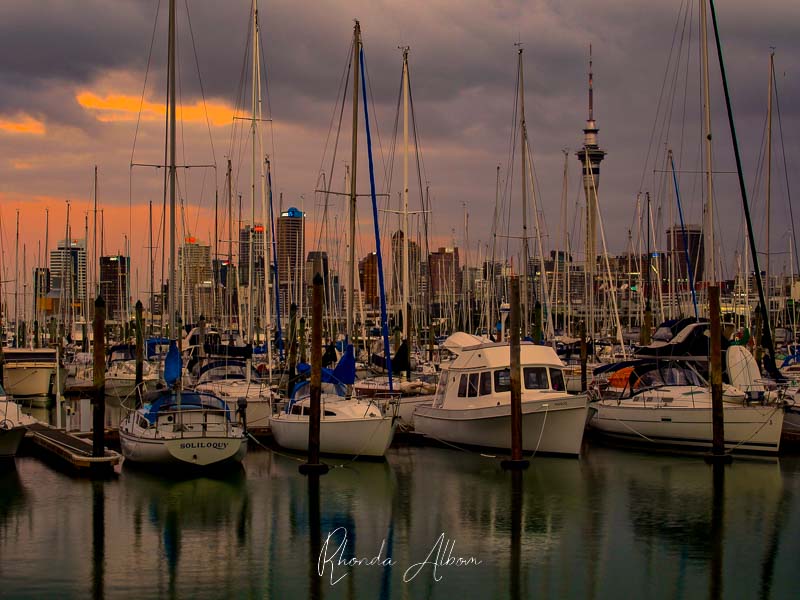 There are several places to enjoy the sunset overlooking the city skyline, each a bit different but all stunning to those who love city lights. The images just above feature three of my five favourites, the other two being Mt Eden (featured above) and Rangitoto after a kayak adventure out to the island and a climb to the summit. Reserve your kayak adventure here.
Westhaven Marina
With 1,800 recreational boats calling it home, Westhaven Marina is the largest yacht marina in the southern hemisphere. Visitors to the marina can take in breathtaking skyline Auckland views, as well as the stunning Waitemata Harbour and the Hauraki Gulf beyond.
Takarunga / Mount Victoria
Located in Devonport, just across the Harbour Bridge, it is an easy walk (on a trail or the steps) to the Mount Victoria summit. Here we can enjoy the sunset over city, a disappearing gun encasement, colourfully painted mushroom-shaped vents, and a few Maori pā terraces and pits.
Motorway overpass
I questioned whether or not to include my last image above, as the beauty comes from my camera's slow shutter speed as the cars pass on the motorway and isn't the view we see with our eyes while standing on the bridge. However, the photo won out.
Beautiful places in Auckland – north of city centre
North of Auckland city, across the Auckland Harbour Bridge, lies miles of stunning coastal North Shore beaches and the magnificent Hibiscus Coast.
Shakespear Regional Park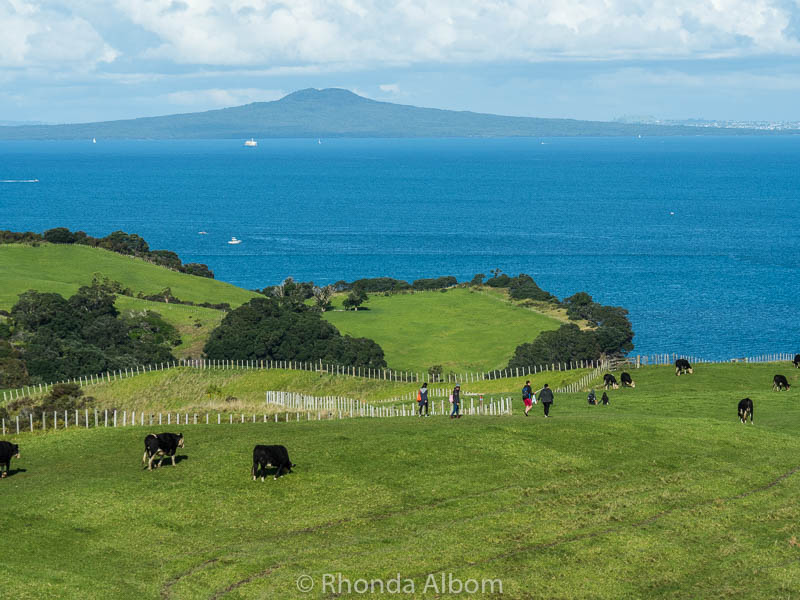 If you follow us at all, you already know that Shakespear Park is one of my favourite spots in the region, with the big advantage for me of it being close to home.
Following the completion of a predator-proof fence in 2011, the park is now an open bird sanctuary. The park features hours of walking and hiking trails where we often see the waterfall, cows, or sheep. There are also three main beaches, a popular campground, and 360º views of the Hauraki Gulf from the lookout tower.
The park is home to a variety of rare plants and animals, including several skinks and kiwi birds.
Orewa Beach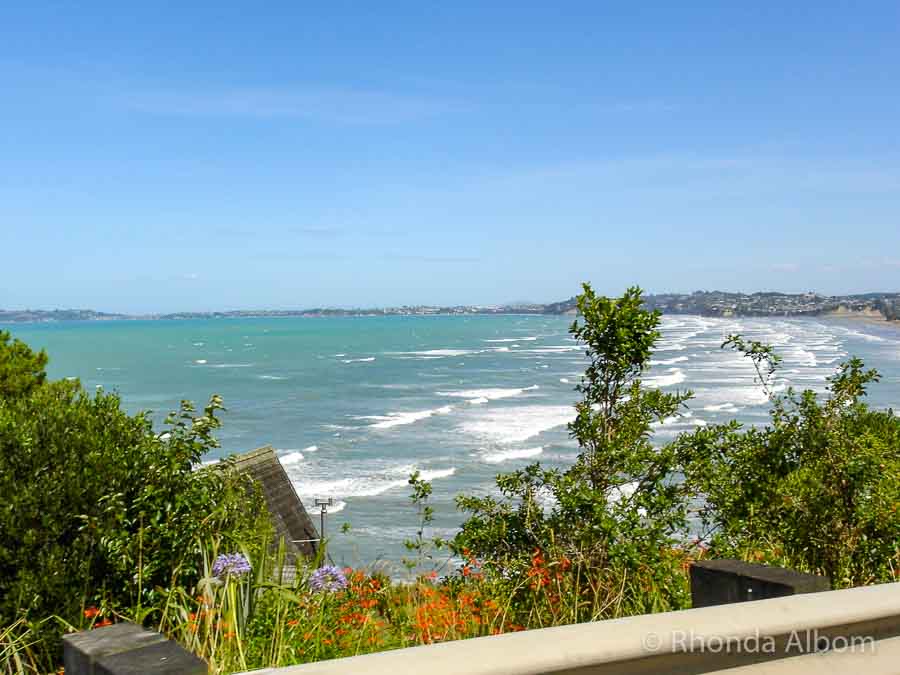 The nearly 3km long Orewa Beach is one of the most popular beaches in Auckland, and for good reason. Located on the Hibiscus Coast, it features stunning views of the Hauraki Gulf.
In addition, the seaside community of Orewa offers a wide range of recreational facilities, including a nearby skate park, the 7.6km Estuary cycleway and walkway, and a number of restaurants.
What makes Orewa truly special is its gentle mix of natural beauty and holiday destination fun.
Lucas Creek Falls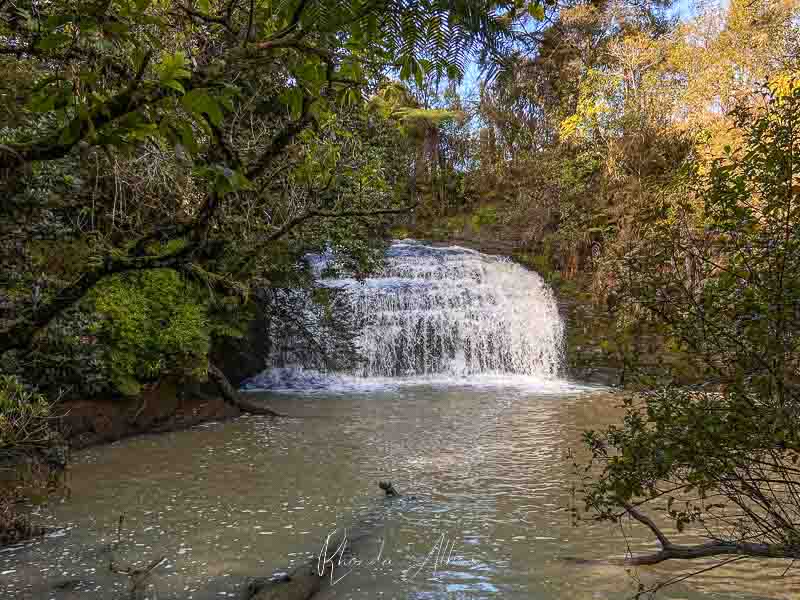 Ok, let's be honest, Lucas Creek Falls probably doesn't deserve a place here on its own, but it was more the surprise of finding this lovely forested path through Gills Reserve in the middle of the dense suburb of Albany that led us to something so pretty.
A short walk, it was a perfect break from the day.
North Shore coastal beaches and walkway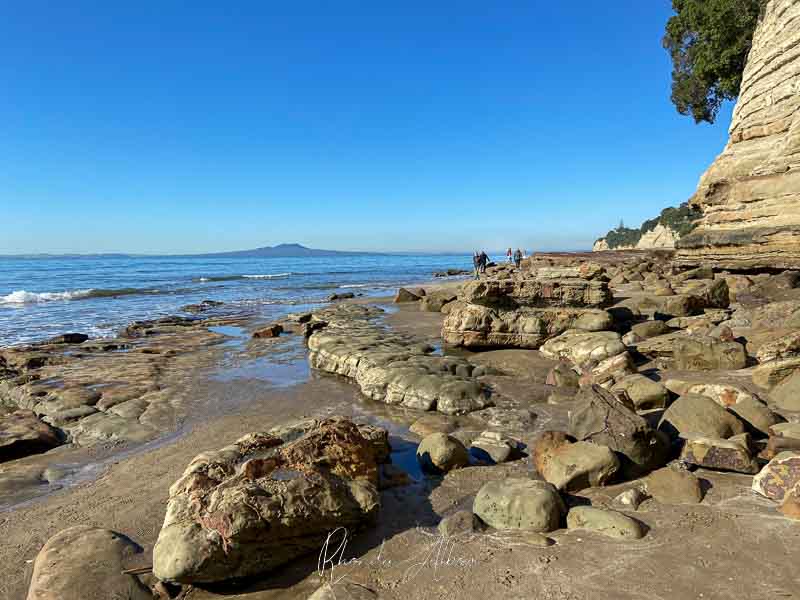 The North Shore of Auckland is home to more than ten stunning golden-sand beaches, stretching from Cheltenham to Torbay.
In fact, there is one stunning coastal area after the next. Many are separated by cliffs revealing rocky walkways at low tide. The image above was my most recent low tide walk, exposing interesting marine life in the tide pools. Although, one of our personal favourite sections is Milford to Takapuna.
However, the long expanse of Browns Bay and Long Bay beaches are better suited for relaxation or swimming than tide pooling. The reality is that each beach offers a unique experience with its own set of activities and facilities.
Beautiful places in Auckland – west of city centre
The wild west coast is where we head for surfing, black sand, subtropical rainforests, and impressive coastal views.
Waitakere Ranges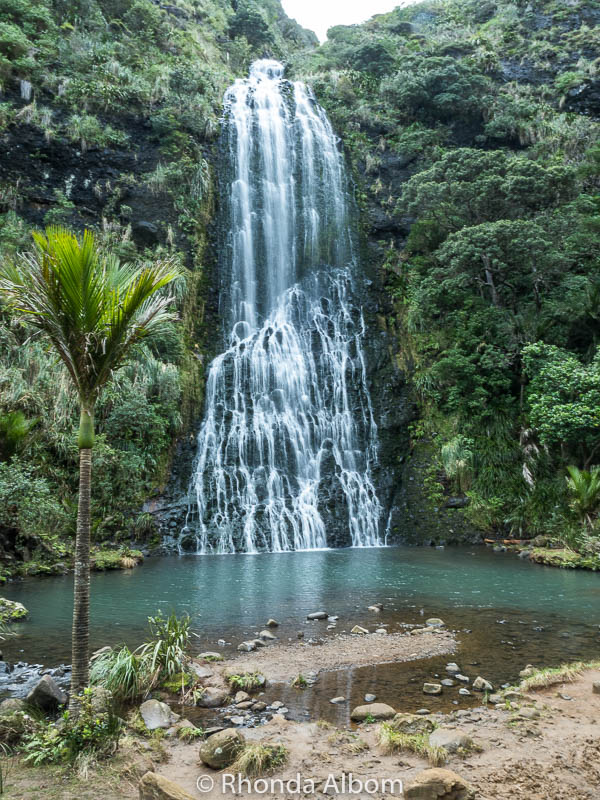 The Waitakere Ranges are an area of lush native sub-tropical rainforest located west of Auckland city. The Waitakares cover an area of around 17,000 hectares, with the highest point being Te Toiokawharu, in the southern part of the ranges, which rises to 474 metres above sea level.
The area is home to a wide variety of native flora and fauna and is a popular destination for hikers and nature lovers. In fact, there are over 250 kilometres of trails ranging from short walks to a 4-day hike.
The 15-metre Karekare Falls (photoed) is one of my favourite picturesque spots and is well worth visiting. Surrounded by lush rainforest, the falls offer a spectacular view of the surrounding landscape.
The Waitakere Ranges are a great place to escape the hustle and bustle of the city and experience the beauty of the New Zealand wilderness. It's one of the best things to do in West Auckland.
Piha Beach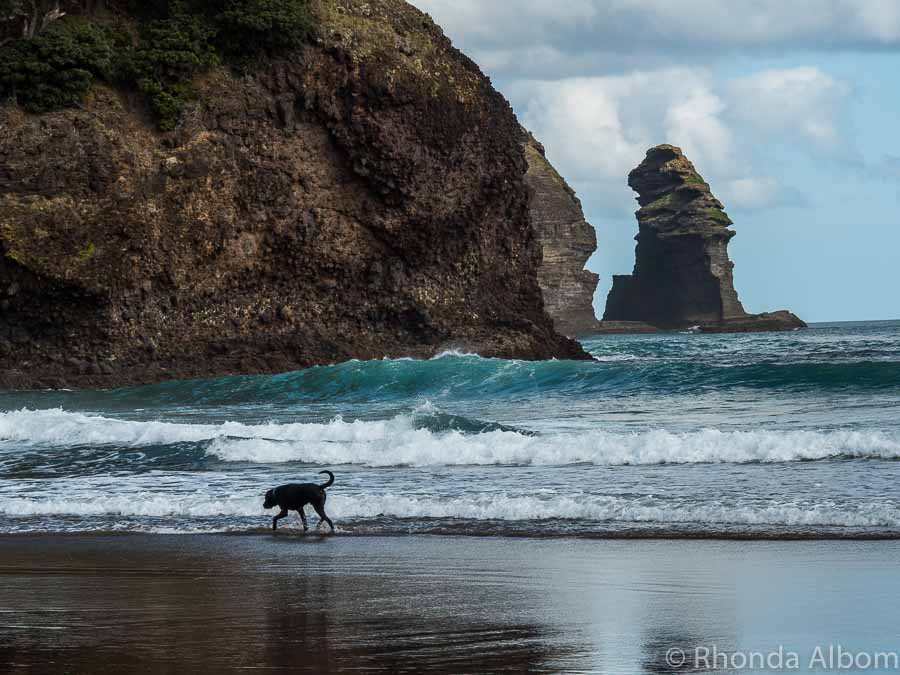 Super popular with surfers, Piha Beach is located on Auckland's West Coast. It's world-renowned for its surf break and black sand beaches.
It is also home to the famous outcropping known as Lion Rock, which is one of the most recognizable landmarks in the area.
Piha Beach is a great spot for swimming, surfing, fishing, and simply taking in the natural beauty of the West Coast. If you're looking for a surfing lesson, check for discounts depending on the day and times you choose.
Muriwai Gannet Colony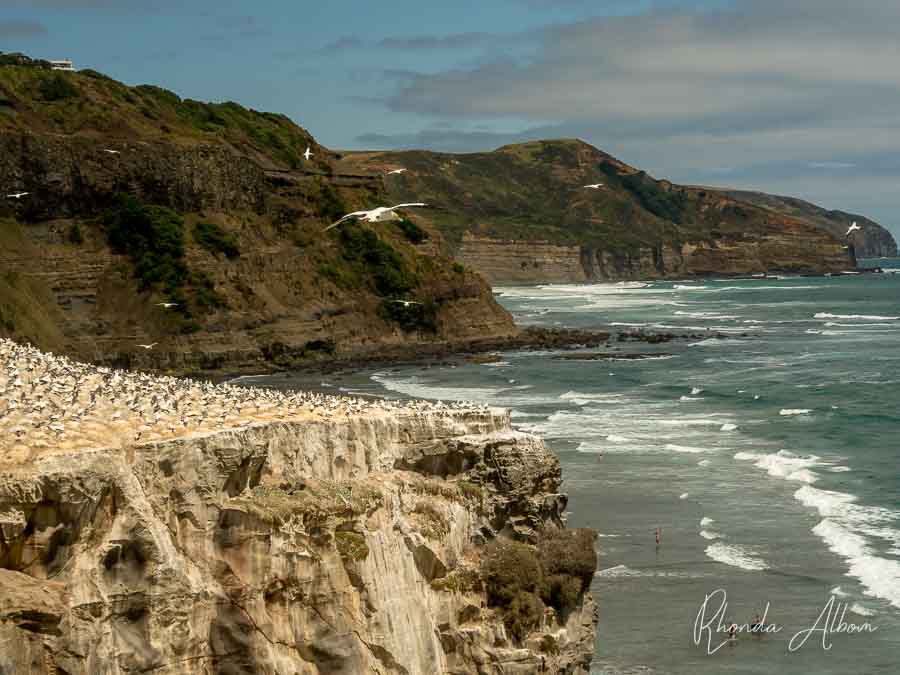 Muriwai beach is well known for its distinctive black sand and its breeding colony of Australian gannets.
The gannet colony, which hosts up to 1,200 breeding pairs at any given time, is a unique opportunity to see breeding birds and chicks in their natural habitat. The birds are generally here from August to March. Our best gannet images, including video of some of the chicks, can be found here.
Similar to Piha, it's also a well-known black sand surf beach with nearby options for surf lessons. Reserve your Muriwai surf lessons here
Beautiful places in Auckland – south of city centre
It doesn't seem to matter which direction you travel, there are lovely options everywhere. Here are our favourites south of the city.
Awhitu Peninsula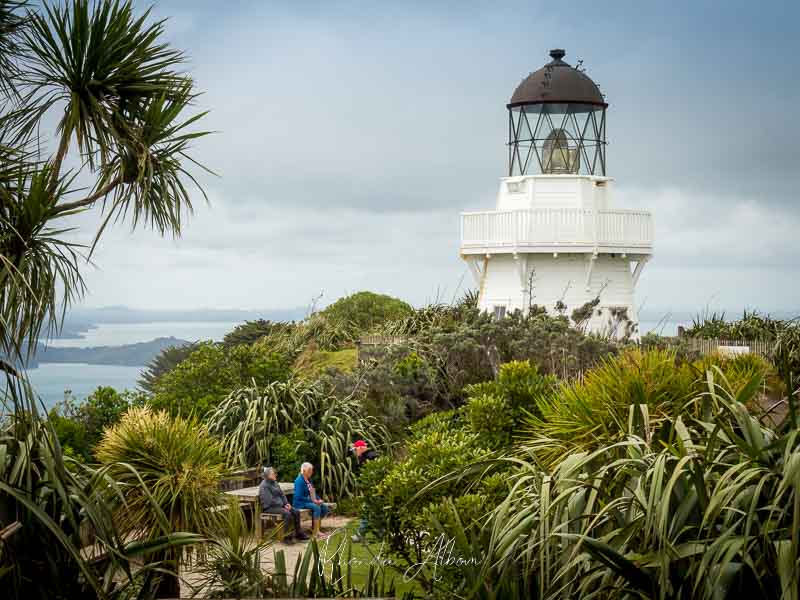 The magnificent Āwhitu peninsula is southwest of Auckland. A unique feature of the peninsula is its black sand on one side and white sand on the other.
At the end of the peninsula is the Manukau Heads lighthouse. Here, despite the wind, we climbed to the top and enjoyed spectacular views, including the sandbar responsible for the wreck of the HMS Orpheus. It remains the worst maritime disaster in New Zealand's nautical history.
We were glad to find it open, as it turns out to be one of the few remaining lighthouses that still allow visitors, and even better, it's free!
If you have allocated enough time, be sure to stop for a hike through the Awhitu Regional Park on your way back down the Peninsula.
Hunua Ranges
What makes the Hunua Ranges so special and beautiful is its pristine environment and the popular Hunua Falls along the Wairoa River. This stunning 30-metre cascade is a short walk from the carpark or part of a 3-hour loop.
Although there have been swimmers at the base each time we have visited, swimming is discouraged here due to safety issues.
The park covers 400 square kilometres with hours of hiking trails, and it's the Auckland region's largest forest. Bird watchers tend to flock to the eastern side of the park.
Ōmana Regional Park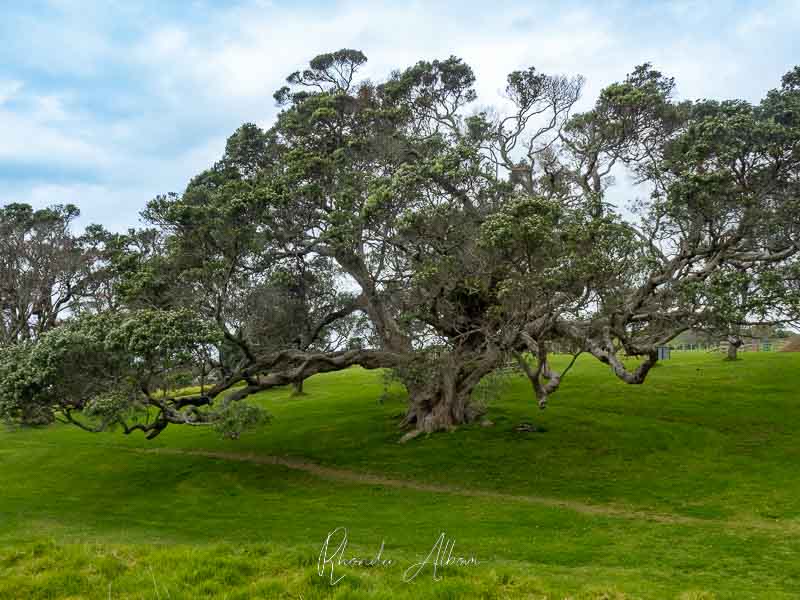 Tucked between Beachland and Maraetai Beach, Ōmana Regional Park's gentle slopes and lovely views make this a fabulous place for a family picnic. We enjoyed the boardwalks and dirt trails that led us along the Beachlands-Maraetai Walkway and found ourselves equally engaged with bush walk sections as with the inland coastal views.
We visited at low tide, so swimming wasn't really an option.
Final thoughts on beautiful places in Auckland
With panoramic Auckland views of the skyline and spectacular natural attractions, we tried to select the most breathtakingly beautiful places in the Auckland region.
We know there are hundreds more that could have been added to the list, especially if we included some of the islands of the Hauraki Gulf, like Rangitoto Island, Waiheke Island, or Kawau, all easy destinations to catch the ferry from the city.
Also, if we went a bit farther out in any direction, we might have added Tawharanui Regional Park, the marine reserve of Goat Island, and Duder Regional Park.
Want more? Check out some of the other stunning spots in New Zealand.
Save on your NZ trip with these resources
These are our go-to companies when we travel. We believe this list to be the best in each category. You can't go wrong using them on your trip too.
Flights: we use Expedia for the best and cheapest flight options.
Accommodations: we use Booking.com (hotels), Bookabach (self-contained in NZ) or Hostelworld (budget).
Cars (gas or electric): we use RentalCars to search for deals and dealer ratings.
Motorcycles: we have heard good things about BikesBooking.
Campervans or Motorhomes: we use Campstar where Albom Adventures readers get a 3% discount.
Activity discounts: we check Bookme.com for discounts of up to 70% on activities.
Private guides: we love the private guides at Tours by Locals.
Travel Insurance: while not required, we always opt for travel insurance and start at InsureMyTrip to compare coverage plans.
Check out our travel resources page for more companies that we use when you travel.
Save for later
If you enjoyed this article on the most beautiful places in Auckland, please share it on social media and save it for later on Pinterest.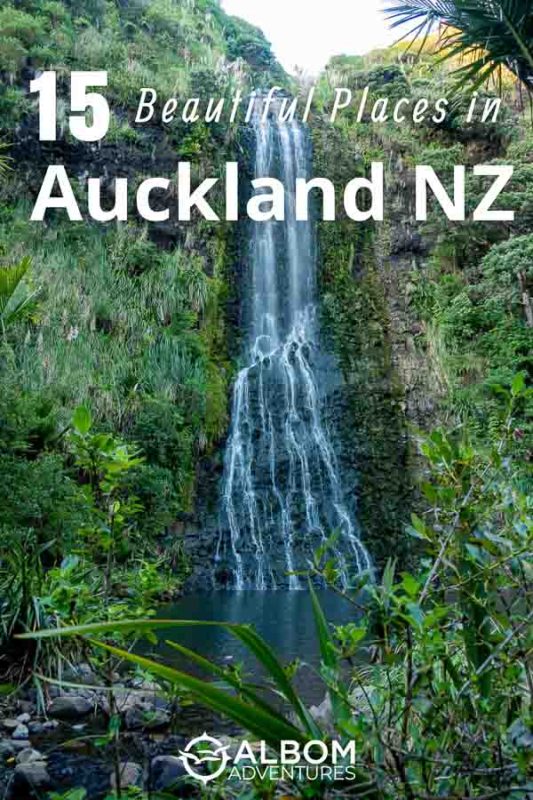 Did we include your favourite beautiful places in Auckland?