Imagine 400,000 hectares of sparkling blue water dotted with over 50 lush islands and you have the islands of the Hauraki Gulf. They offer exploration, hiking, and relaxation, a simple get-away from the hustle of the nearby big city, Auckland New Zealand. Several of the islands are sanctuaries and require a permit for entry, but most are open to the public. Some are marine sanctuaries, while others allow fishing.
In the more than a dozen years we have called Auckland our home I believe we have visited 11 of the islands of the Hauraki Gulf. Each has its own personality, but all reflect the clean, green lifestyle and natural beauty of New Zealand. It was easier to visit when we still owned a yacht, but now we can take a ferry to several of the islands. A few of our favourite moments are captured below in photos.
Some videos of the islands of the Hauraki Gulf Marine Park from the Department of Conservation (DOC)
Waiheke Island
Home to marvellous beaches, award-winning wineries, hiking, swimming, fishing and even a zipline adventure, Waiheke is the ideal family-friendly island to head to for a few days. There are over 7,500 permanent residents, while many more Aucklanders have summer homes here. It takes only a visit to understand why Waiheke Island was named by Lonely Planet's Best in Travel Guide as one of the world's top 10 regions to visit (2016).
There is both passenger and car ferry options to get to the island. Depending on the day and time of sailing, there are often good discounts on the car ferry.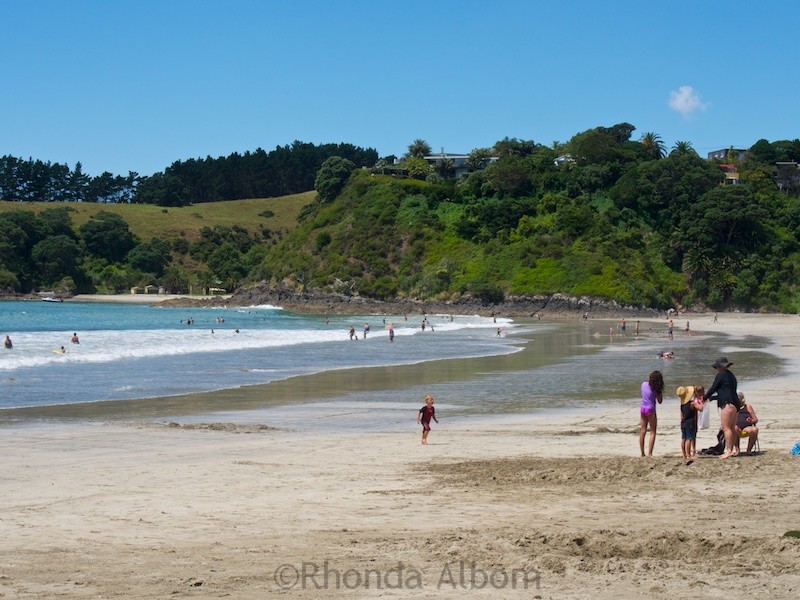 Auckland articles trending on Albom Adventures
Rangitoto and Motutapu Islands
New Zealand's youngest volcano stands tall and proud as one of the islands of the Hauraki Gulf. Seen from Auckland's northern coasts, the North Shore and Whangaparaoa, Rangitoto is an iconic symbol of the city.
Rangitoto Island
Auckland was shaped by 53 volcanoes. Rangitoto is Auckland's largest and youngest volcanic field. It last erupted about 600 years ago. Rangitoto means "Bloody Sky" in Maori. The island is 5.5 kilometres wide.
The ferry takes only 25 minutes from Auckland or even quicker if you start from Devonport. Once on the island, you can walk or take a pre-booked 4WD Volcanic explorer train to the top.
The Rangitoto Island walk will bring you to the summit in an about an hour. The terrain is mostly black basalt (fine volcanic rock), and there are lava caves that you can enter. You will pass through the world's largest pohutukawa forest (a native tree that blooms with red flowers in December). At the top, enjoy fabulous views of the city.
For a one-of-a-kind experience, you can kayak out to the island with a guide, hike to the top and watch the sunset before kayaking back to Auckland. Click here to check for discounts on the day you want to sea kayak and then hike to the summit of Rangitoto.
Motutapu Island
Connected to Rangitoto by a land bridge, Motutapu can be a destination on its own, or the overnight camping spot when hiking Rangitoto as a multi-day adventure. The landscape of the two islands is completely different; Rangitoto being rugged, while Motutapu is filled with lush rolling hills.
With over 178 million years of history, Motutapu is one of the oldest Hauraki Gulf islands. Originally settled by the Maori people, there are more than 300 Maori archaeological and pa sites on the island, in addition to remnants from its use as a WWII military base.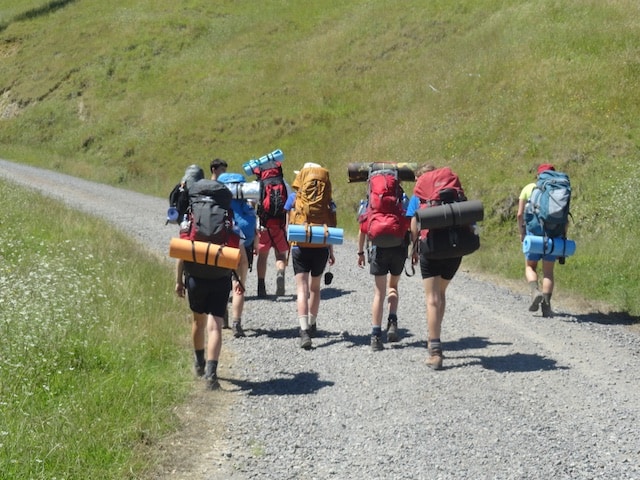 See the islands of the Hauraki Gulf from the air
See Auckland, Rangitoto, Waiheke, and other islands of the Hauraki from the air with this well rated scenic flight. Check for discounts and availability of an Auckland and Rangitoto scenic flight.
Tiritiri Matangi Island
Tiritiri Matangi is the island for bird lovers. The entire island is a protected open sanctuary and is considered to be one of the world's most successful conservation projects. The island can be explored on your own, or you can take a guided tour and be impressed at the number of interesting birds the guides can spot.
We have seen many endangered and threatened birds on Tiritiri Matangi Island including takahe, stitchbirds, and North Island robins. When we sail in private yachts, we usually see little blue penguins swimming in the water on the way, and we have seen them in their hide boxes on the island.
The walking trails are well marked, and hikes/walks range from 10-minutes (to the beach) to all day. The Kawaura Track passes through an 800-year-old pohutukawa forest. Get your round trip ferry ticket to take a day trip to Tiritiri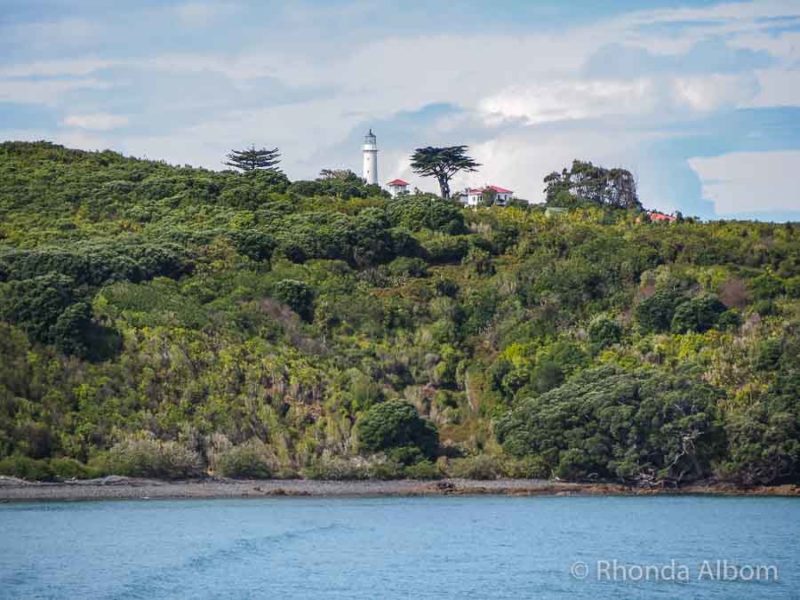 Noises Islands
Kawau Island
As a boatie, Kawau was my favourite of the islands in the Hauraki Gulf. We used to sail here whenever we needed a few days of relaxation. The long deep Bon Accord Harbour offers protection from winds in nearly all directions, making it a safe haven even when the weather doesn't cooperate.
Kawau has no roads, yet it's one of the larger islands of the Hauraki Gulf. It does have a lovely old mansion to explore and some interesting animals to discover. The island was purchased in 1862 by then Governor of New Zealand, Sir Geroge Grey. One of New Zealand's most famous politicians, he served as governor twice, as well as being appointed Governor to South Australia and Cape Colony (South Africa).
Grey brought zebra, peacocks, wallaby and several exotic plants with him to Kawau, and there are still peacocks, wallaby, and vegetation on the island that distinguish it from the other Islands of the Hauraki. (Wallaby are Australian animals, not found anywhere else in New Zealand).
In addition to Grey's mansion, we have hiked the Miners track to the old copper mine.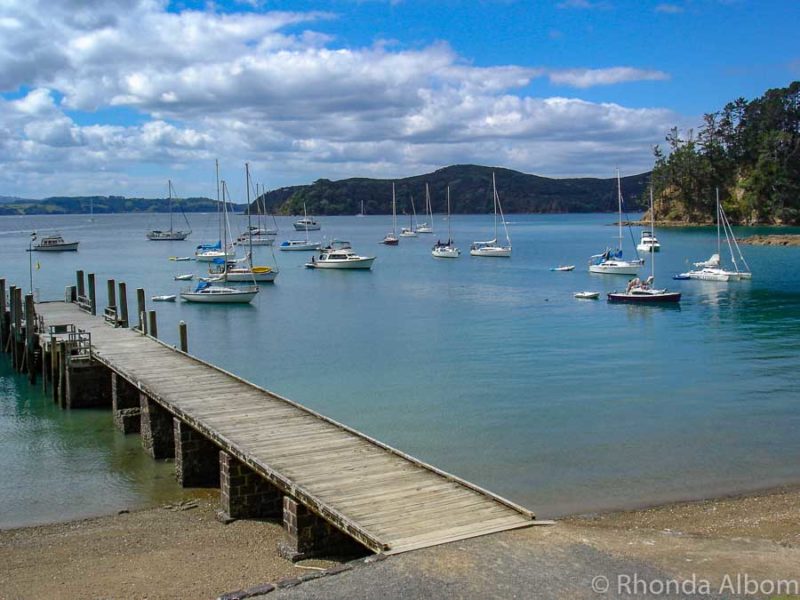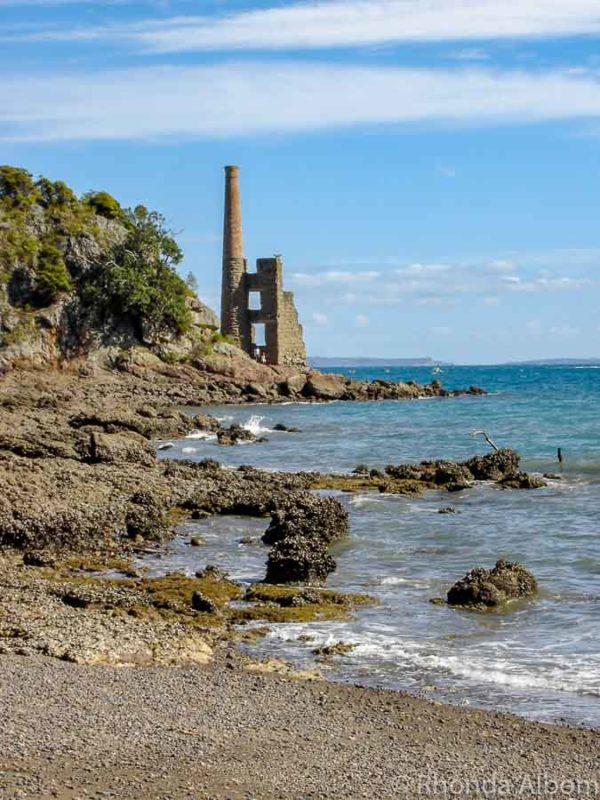 Motuora Island
Another of the protected wildlife sanctuary islands, Motuora is home to the North Island Brown Kiwi, a much larger species than the Little Spotted Kiwi in Shakespear Park. One of my friends has twice been on Motuora in the evening, sat quietly for a while and actually saw kiwi birds. We haven't been out to this island in over ten years.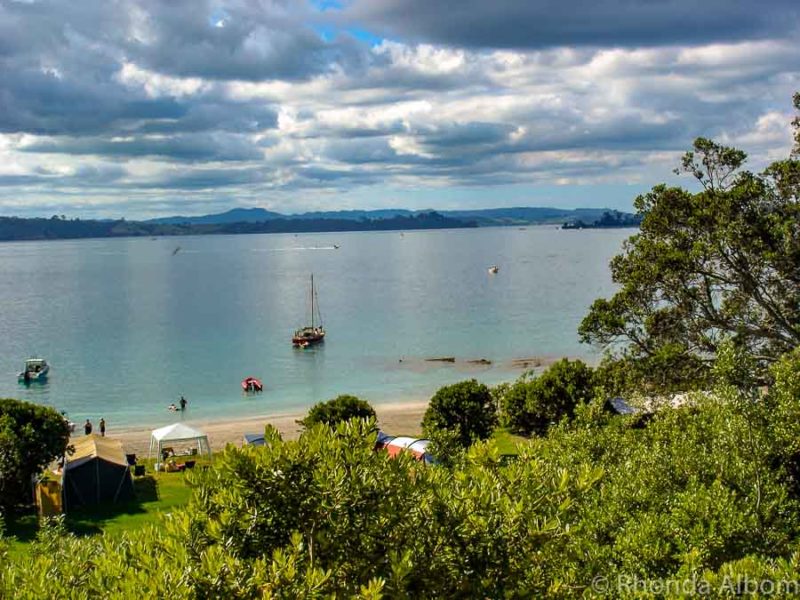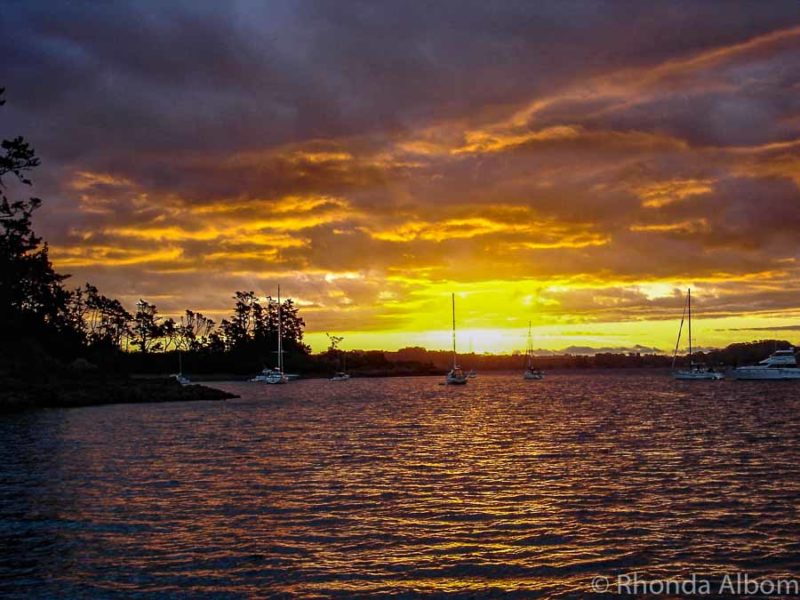 Motorekareka Island
An island off of Kawau Island, it is best known as the final resting place of the sunken ship the Rewa. There is also a sunken ship in Okoromai Bay off of Shakespear Park at the end of Auckland's Whangaparaoa peninsula.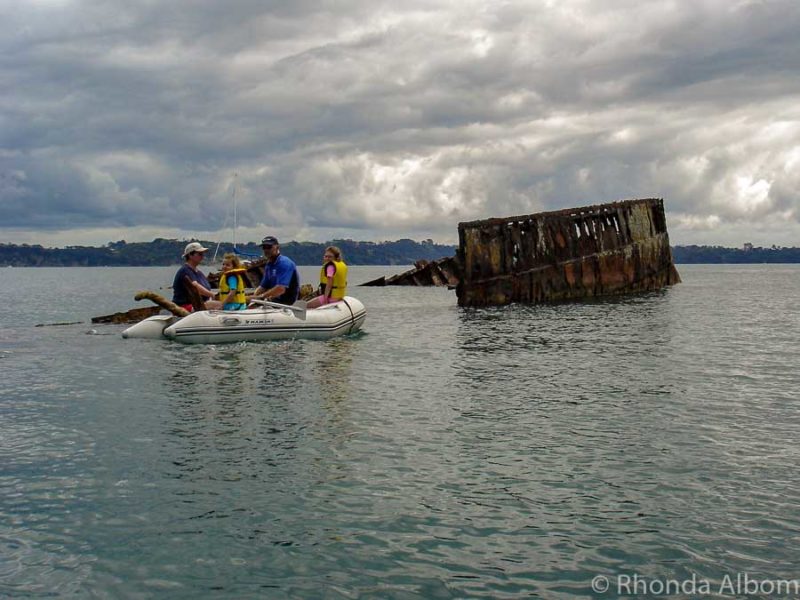 Motuihe Island
For nearly half a century, Motuihe was used as an Auckland Quarantine station, a prisoner of war camp, and a naval training base, according to the Department of Conservation. Today, the island is known for its white sandy beaches, crystal clear waters, and wild tuatara.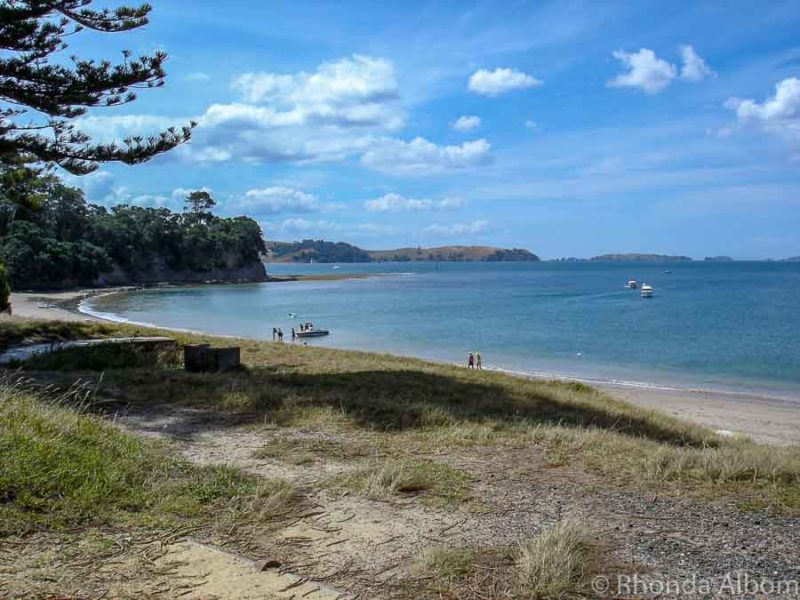 Ponui Island
Ponui island camp is popular with the scouts. We visited as a day trip from nearby Waiheke Island and later learned that we were swimming in a bay known for having stingray. Ponui Island is home to kiwi birds and New Zealand's only feral donkeys.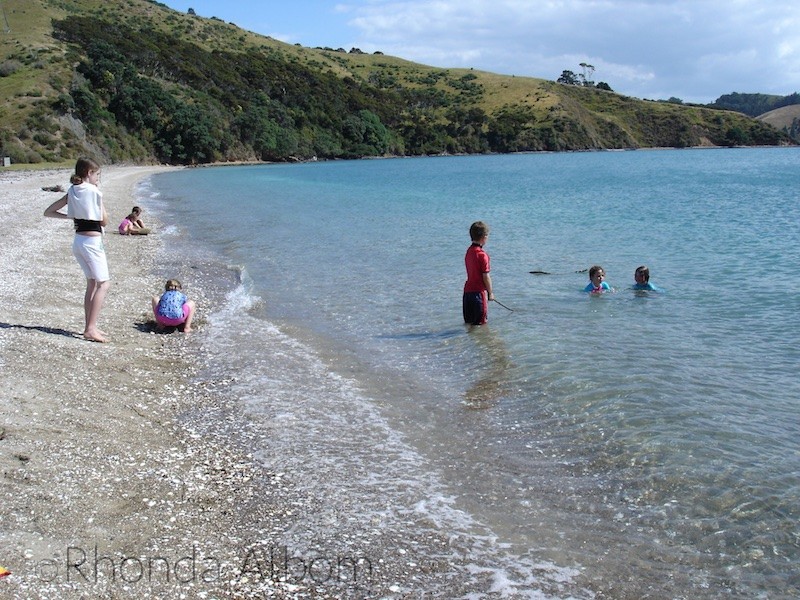 Other Islands of the Hauraki Gulf
Each of the islands above we have personally visited with a camera in hand. There are several other islands that should be included on this page:
Rotoroa Island: Closed to the public for nearly 100 years, it was previously New Zealand's first addiction treatment centre. The island is now open to the public. One can visit a museum and other heritage buildings including a jail, school, and chapel. Of course, there are plenty of beaches and hiking opportunities. Check for discount Rotoroa Island ferry tickets from Auckland.
Great Barrier Island: The biggest of the islands in the Hauraki Gulf, much of Great Barrier's power is generated from its off-grid solar panel system, the largest in New Zealand. It is the only island that takes commercial flights and is a great place to spend a few days. Hikers can enjoy a several-day walk, staying in DOC huts.
Little Barrier Island: Permits are required to dock or visit here. I have been told they are difficult to get but haven't tired. Little Barrier is home to New Zealand's first nature reserve, established in 1896.
Tips for visiting the islands of the Hauraki Gulf
The Hauraki Gulf marine park is east of the Auckland and Waikato regions. It contains the Waitemata Harbour, Firth of Thames and eastern coastline of the Coromandel Peninsula.
Only a handful of the islands offer anything to purchase, so be prepared with enough food and water for your visit.
New Zealand's weather is very changeable. It's recommended to wear layers, bring a jacket, and use sunscreen.
When you leave an island, take your rubbish with you.
Dogs are not allowed on Motuihe, Motuora, Motutapu, Rangitoto, or Tiritiri Matangi islands.
Bring a torch (flashlight), especially if you plan to explore the lava caves on Rangitoto.
Check your shoes, clothes and bags to be sure they are clean, free of soil and seeds, and that you have no stowaways (insects, skinks, or mice in your bags), especially when heading to one of the pest-free islands.
Learn more from the Department of Conservation.
Read Next: 75 Free and Nearly Free Things to Do in Auckland New Zealand
Save on your NZ trip with these resources
These are our go-to companies when we travel. We believe this list to be the best in each category. You can't go wrong using them on your trip too.
Flights: we use Expedia for the best and cheapest flight options.
Accommodations: we use Booking.com (hotels), Bookabach (self-contained in NZ) or Hostelworld (budget).
Cars (gas or electric): we use RentalCars to search for deals and dealer ratings.
Motorcycles: we have heard good things about BikesBooking.
Campervans or Motorhomes: we use Campstar where Albom Adventures readers get a 3% discount.
Activity discounts: we check Bookme.com for discounts of up to 70% on activities.
Private guides: we love the private guides at Tours by Locals.
Travel Insurance: while not required, we always opt for travel insurance and start at InsureMyTrip to compare coverage plans.
Check out our travel resources page for more companies that we use when you travel.
Please Share
If you enjoyed this article on the Islands of the Hauraki Gulf please share it on social media, including Pinterest: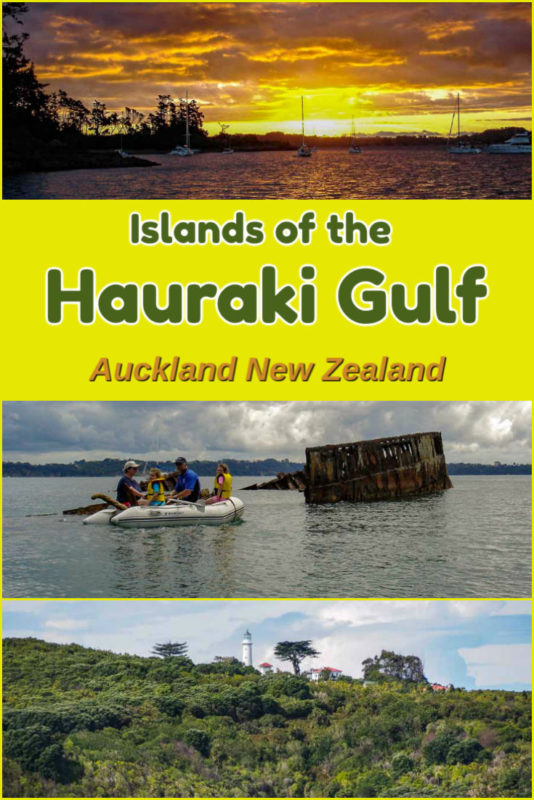 Which is your favourite of the islands of the Hauraki Gulf?