Every day I look out over the Hauraki Gulf from my home at the end of the peninsula they call Whangaparaoa, meaning "bay of whales." Yet, until a few days ago when I went out on the Auckland Whale and Dolphin Safari boat (AWADS), I had no idea of the abundance of marine mammals living so close to us.
It was mostly tourists onboard, suggesting to me that locals are missing out on a treat. Seeing this many dolphins and whales is possibly the best thing I have done in the nearly 12 years I have lived in Auckland.
⇒ Book Your Adventure today: Click here to check availability and pricing.
This is a story best told in photos:
Onboard with us were several marine biologists as the AWADS is also a research vessel, which is what allows us to get so close to these mammals, yet never in their path. The photos below were provided by the general manager.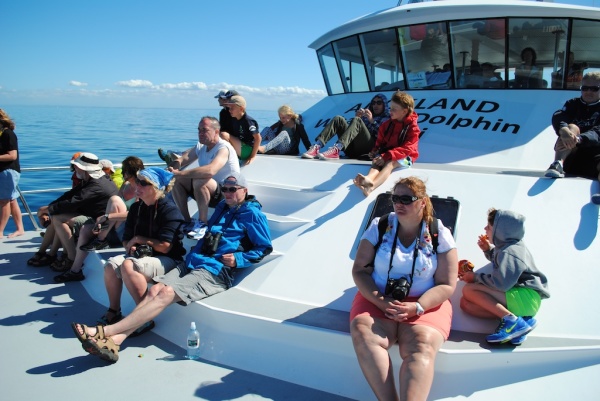 As these animals are wild, every day is different. Therefore, I was provided with some of the AWADS favourite shots to share here.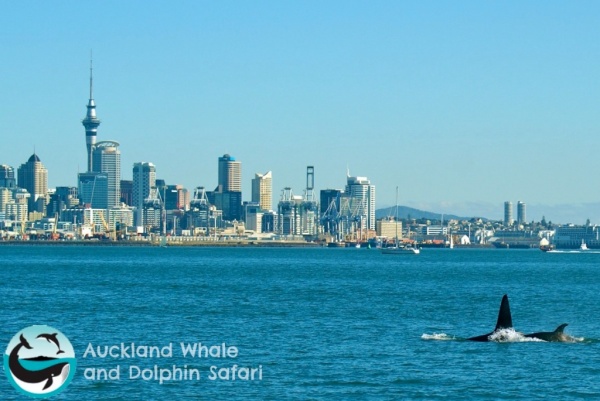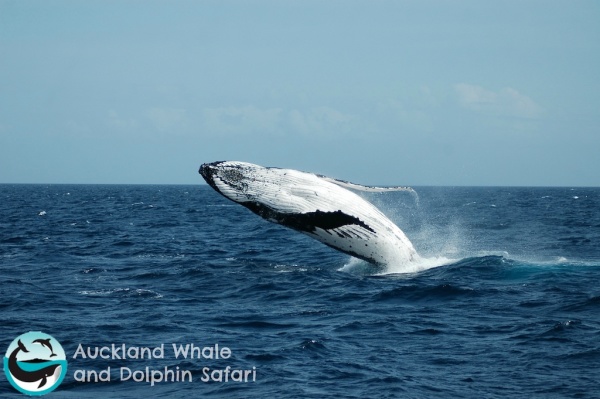 Practical Information and Tips
Whether you are a local or visiting Auckland – the number one thing to do is to Go Out On an Auckland Whale and Dolphin Safari.
AWADS guarantees a sighting. Dolphins are seen on over 90% of trips and whales over 70%. If they don't think it was "good enough" you get a voucher for a free trip. This is ideal for locals as there's always another day.
If you are prone to seasickness, remember to bring or take whichever medicines you use. On the day we went the weather was perfect; however, our first attempt out was turned back due to an unexpected change in the weather.
Listen to the commentary – it's informative, interesting and funny.
If you are going to stand at the front when the boat is moving fast (not near animals) you will probably get wet.
We planned our day when there were no cruise ships in port, assuming there would be fewer passengers.
Don't forget your camera, binoculars if you have them and your lunch (or you can buy food onboard).
Please share on social media including Pinterest:

Have you seen dolphins or whales in the wild? Have you taken an Auckland Whale and Dolphin Safari adventure?

Disclaimer: We were guests of Auckland Whale and Dolphin Safari boat. To aid in the writing of this page, we were also provided with several of the images above, and we have been granted permission to use their photos on this page.