Being built on a volcanic field of 48 cones, the city of Auckland New Zealand is loaded with great views. Our favourite view is from the Mount Eden Volcano. It is one of many free views from various inactive, dormant or extinct volcanos in the city.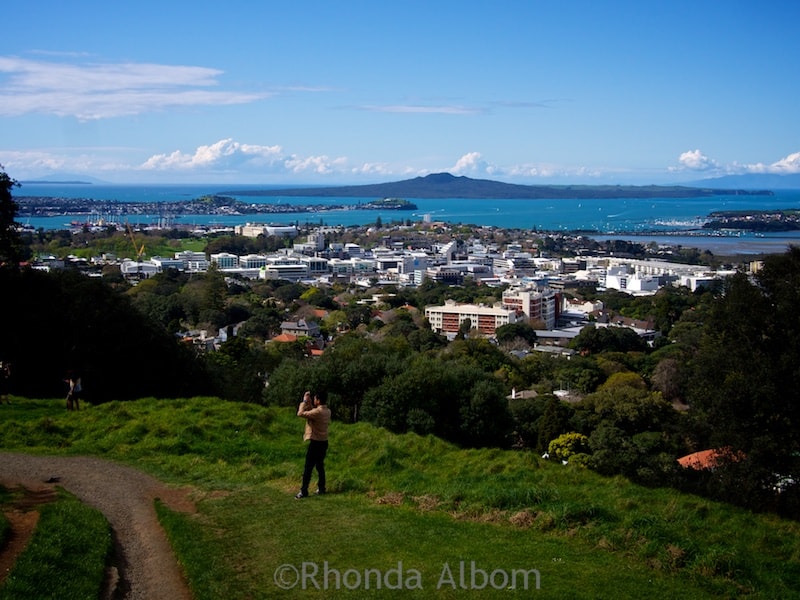 I prefer free.
Standing proud at 192 metres, the peak of the rim of the Mount Eden volcano not only offers one of the best spots to enjoy the skyline, it has the distinction of being the highest natural point in Auckland offering an impressive 360-degree view.
While there is plenty of parking at the top, I am into walking these days. Despite a bit of whinging from one of my teens before we started, we all found the fifteen-minute walk to the summit of the Mount Eden volcano to be more of a stroll than a hike, with only a few steep spots. Joggers dot the paths, which split and reconnect offering the options of paved or dirt walkways. As long as you are heading up, you are going in the correct direction.
Best seen in photos: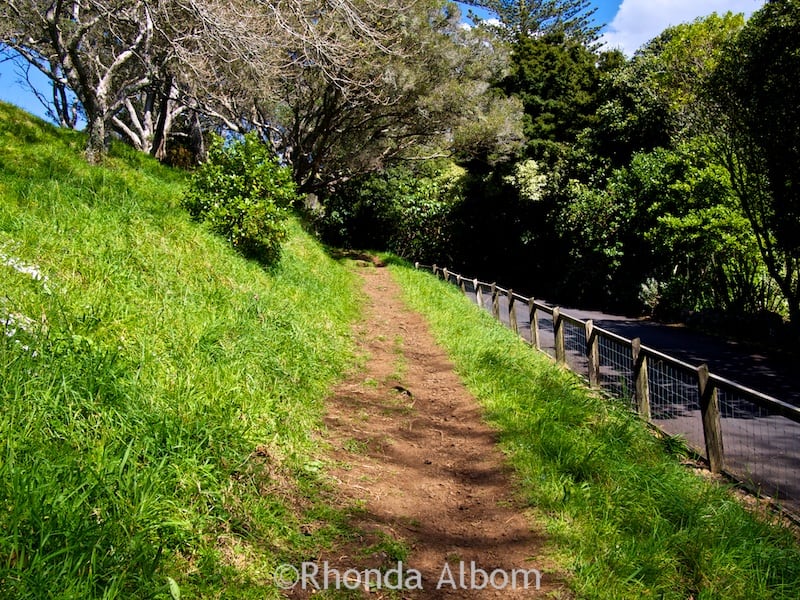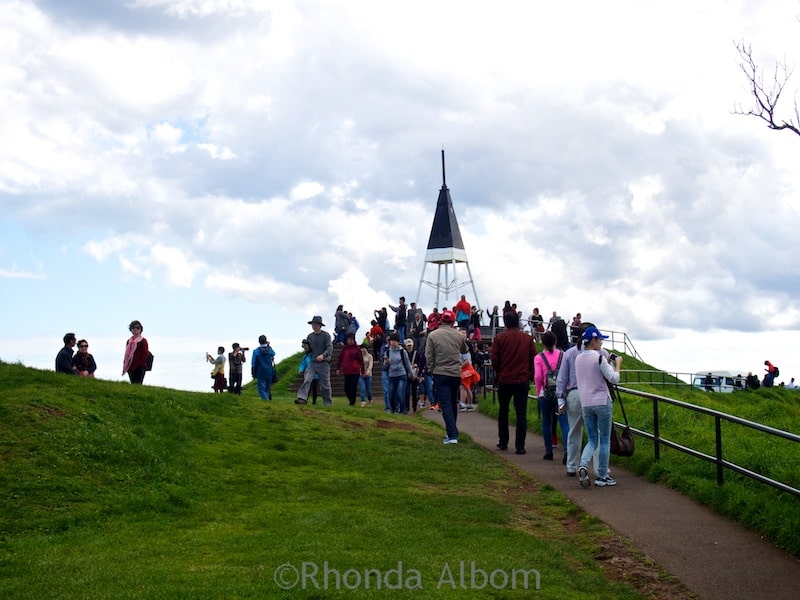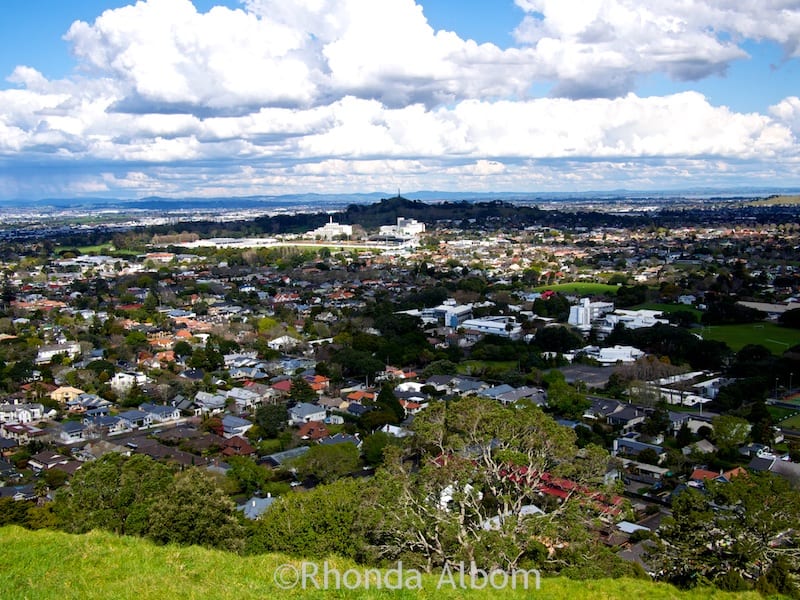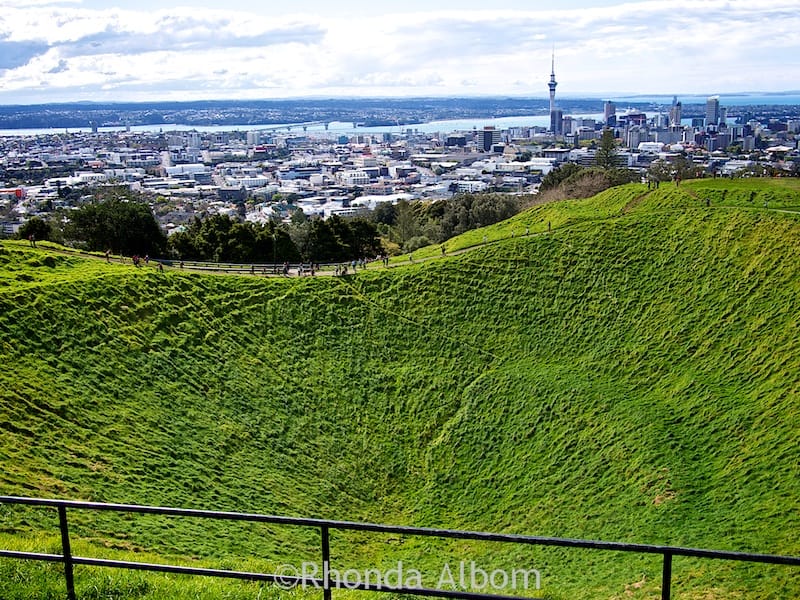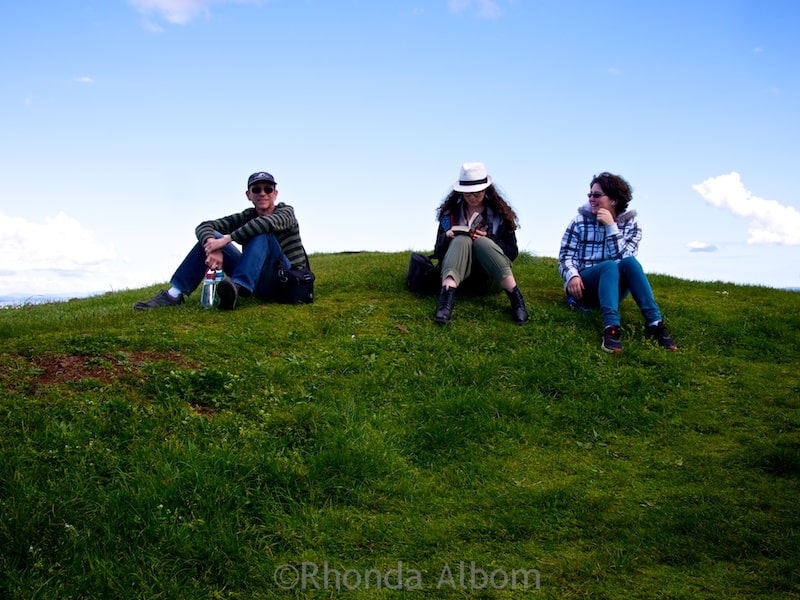 Practical Information:
Located in Auckland, Mt Eden is one of my favourite urban parks.
We opted to drive and leave our vehicle in the car park for Tahaki Reserve on Mount Eden Road. From there, walk back to the road and turn to the left to find the stone stairs and start your climb.
There is a toilet block just beyond the base of the stairwell, but there is none at the top.
The road to the top has been closed to vehicle traffic. However, if you have a medical need, there is a phone at the gate that leads to the Auckland Council, who can give you access.
Mount Eden is estimated to be 15,000 years old and is considered extinct, meaning that it is not expected to erupt again. Technically, dormant volcanoes are more than 10,000 years old and expected to someday erupt, however in normal conversation the two words are often used interchangeably.
Interestingly, from the top of the crater, you are at nearly the same height as the viewing platform on the Skytower.
There are plenty of free things to do in Auckland, or check out these other activities and tours from Get Your Guide.
Would you walk or drive up the Mount Eden volcano? Do you seek out the free views when you travel or visit the tourist spots?
If you enjoyed this article, please share it on social media and pin it: