Auckland is a city that has it all. And, New Zealand's largest city portrays the country's clean green reputation through numerous parks in Auckland. They seem to be scattered everywhere, from the more obvious edges of the region to right in the heart of the city.
Each Auckland park is unique, with its own dynamic personality and features. Yet, they all provide a welcome escape from the city life that surrounds them. While we are focused here on the parks in Auckland that feature hiking or walking trails and natural beauty, there are also parks for relaxing, swimming, children's play, and even dog parks.
Some of the parks here feature it all. After all, Auckland is a city of people who work hard and play harder. We need our open spaces, and we as a nation take full advantage of the opportunities presented.
Below are what we consider to be the 18 best parks in Auckland for walking, hiking, views, or nature. The list is divided into four regions – central, north, south, and west. I know we didn't get every park, and not even every large park . . . just our favourites.
Auckland trending on Albom Adventures
Parks in Auckland Central
Cornwall Park and One Tree Hill Domain
Many locals consider Cornwall Park amongst the best parks in Auckland. Tall trees, native birds, and wide-open spaces are just the beginning in the largest green space in the city, which also includes the One Tree Hill Domain.
Cornwall Park is a quiet place for a picnic, or an opportunity to get some exercise. Various groups meet in the park weekly, practising different skills from Tai Chi to sword fighting.
Also in Cornwall Park are massive trees, rolling paddocks (many with sheep and/or cows), the Cornwall Park Café, historic buildings, a bistro, walking tracks, and multiple playgrounds. Be sure to climb the extinct volcanic cone of One Tree Hill for fabulous views and historic information. And if you visit in the evening, don't miss the Stardome Observatory.
Western Springs Lakeside Park
Black swans glide over the natural, spring-fed lake at Western Springs Lakeside Park. It is home to the Auckland Zoo and the Western Springs Stadium.
Nearby, we find the Museum of Transport and Technology (MOTAT), Chamberlain Park Golf Course, and Jagger's bush where I spotted several colourful mushrooms.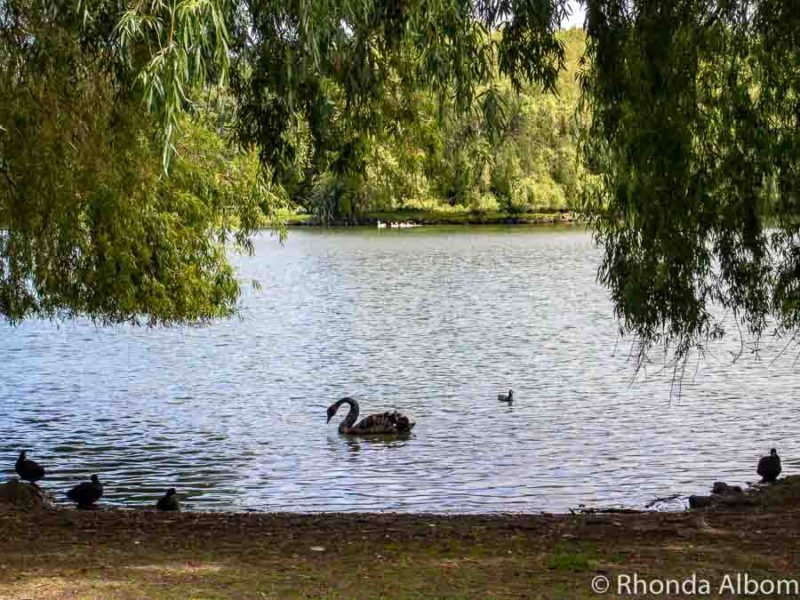 Dove-Myer Robinson Park
Most locals and visitors know this one as the Parnell Rose Garden. Visit from late spring to early autumn to see some of the 5,000+ roses that bloom here annually. However, anytime, the park is beautiful, well-manicured, and relaxed.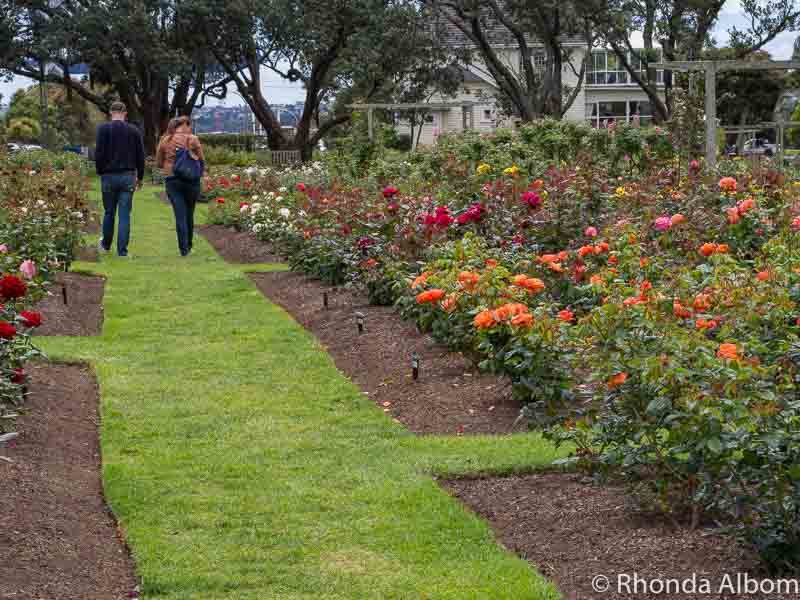 Auckland Domain
The Auckland Domain is the city's oldest park, as well as one of the largest. It is built around the cone of the extinct Pukekawa volcano and is home to hiking trails, a duck pond, the Auckland Museum, a café, the Wintergardens, a natural amphitheatre, sports fields, and Auckland City Hospital. Catch the park at the right part of springtime to enjoy the cherry blossoms.
Albert Park
Just a few blocks off of Queen Street, the benches around the Victorian fountain in Albert Park are one of my favourite spots for people watching. The park is surrounded by Auckland Art Gallery Toi o Tāmaki and the city's two major universities (The University of Auckland and AUT – Auckland University of Technology).
While Albert Park is a great place to hang out during the day, I have been advised against randomly walking through Albert Park at night. (We have also been advised to avoid Myers Park in Auckland CBD at night.)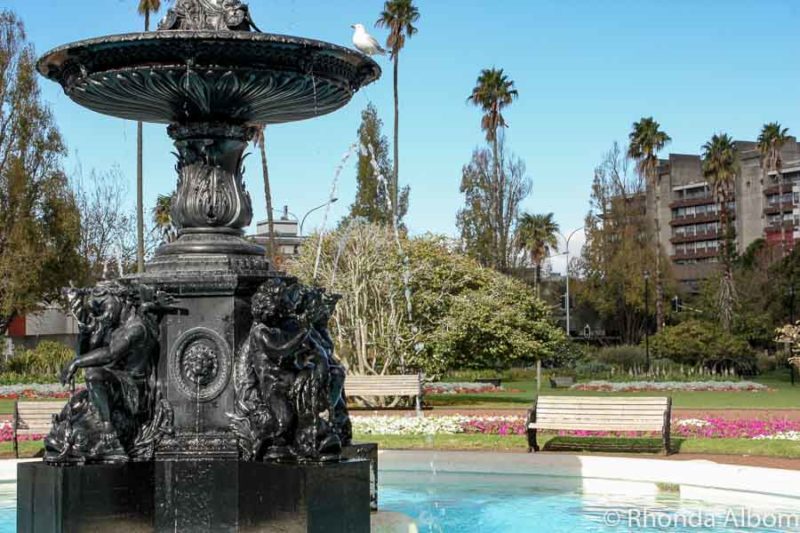 Mount Eden
The summit of Mt Eden, an extinct volcano, is the highest natural point in Auckland, offering an impressive 360-degree view. However, it is the 50-metre deep crater that attracts many visitors to this spot.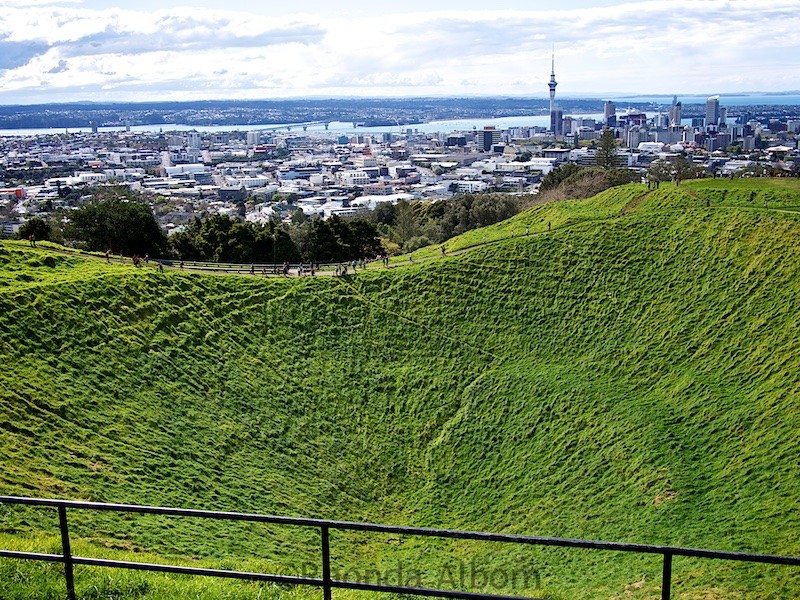 Parks in Auckland: North of Auckland City
Across the harbour bridge, we included parks on the North Shore, Hibiscus Coast, and farther north up to Tāwharanui.
Shakespear Regional Park
This is my personal home away from home. An open bird sanctuary, it is my favourite of the Auckland Regional Parks and provides hours of hiking trails, three beaches (more depending on the tides), bouncing spring lambs, cows, campsites, and even a waterfall. Surrounded by a predator-proof fence, the park is now the only mainland home to Little Spotted Kiwi Birds.
Shakespear Park Auckland is at the end of the Whangaparaoa Peninsula. It is close to my home and has won my heart.
Tāwharanui Regional Park
Another park with a predator-proof fence, there are critically endangered takehe now living here. Takahe look a bit like plump Pukeko, with a larger and more pronounced beak. They were actually thought to be extinct from 1898 to 1948. It's quite rare to see them, even at the few places where they have been reintroduced.
Tāwharanui is home to hours of hiking trails, a campsite, and one of Auckland's most beautiful beaches. The downside is that it's not that easy to get there without a vehicle, and even with one, it will take a while.
Chelsea Estate Heritage Park
One of the more recent walking trails we have discovered, the pathway through Chelsea Estate Heritage Park goes through native forest, passes wetlands, borders the Chelsea Sugar Refinery, and offers spectacular views back to Auckland. Although managed by Auckland Council, it is considered a significant historic reserve.

The trail is in Birkenhead.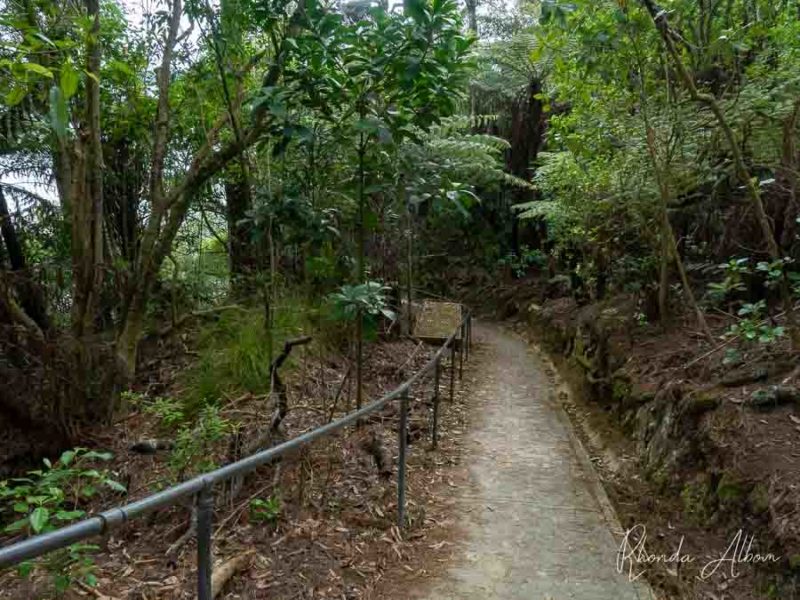 North Head
Once a military lookout site, this beautiful reserve still has bunkers, cannons, and tunnels to explore. Being on the north side of the Auckland Harbour Bridge, the site provides one of my favourite views of Auckland City.

North Head is located in Devonport.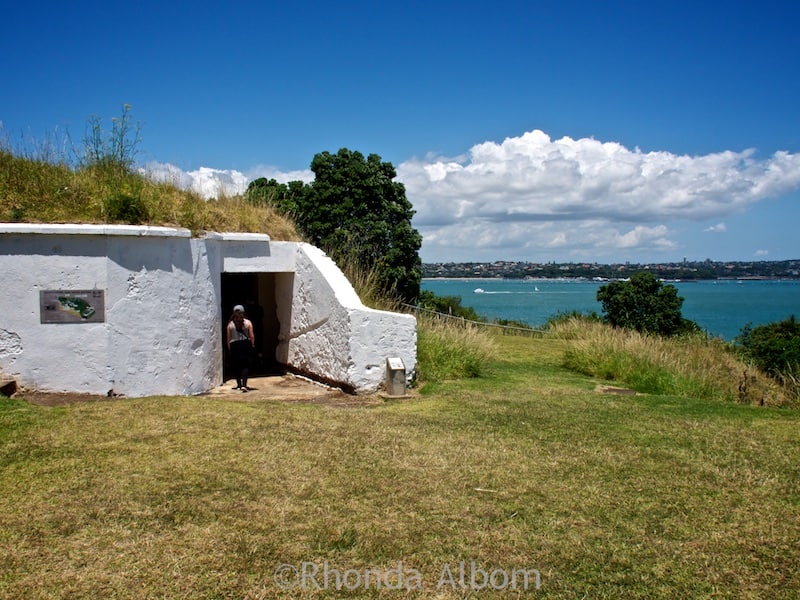 Mahurangi Regional Park
The campgrounds at Mahurangi West are also stunning. Sarah camped at the Te Muri campsite here. It's another of the clean, green Auckland Regional parks with an inviting beach.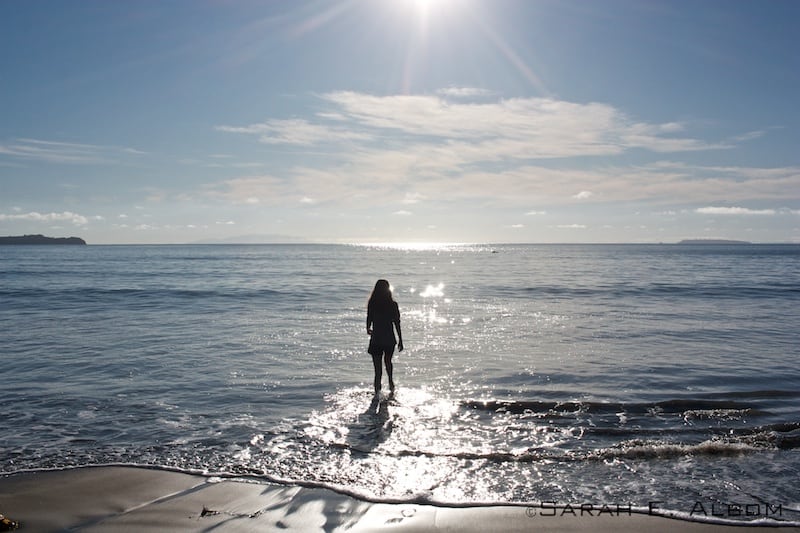 Parks in South Auckland
This region includes all parks south and east of the central city, including Manukau, Howick, and Papakura. Much of this is a new area of exploration for us. Absolutely lovely and filled with magnificent hikes, regional, parks, beaches, and history, we instantly fell in love with South Auckland.
Hunua Ranges Regional Park
The Hunua Ranges cover over 400 square kilometres of lush green forest. The Hunua Falls are about 60 km southeast of central Auckland. Popular with families, the park offers hours of hiking trails, campsites, and a waterfall into a swimming hole. Currently, some sections of the Hunua Ranges Regional Park are closed to visitors to prevent the spread of kauri dieback disease affecting the trees.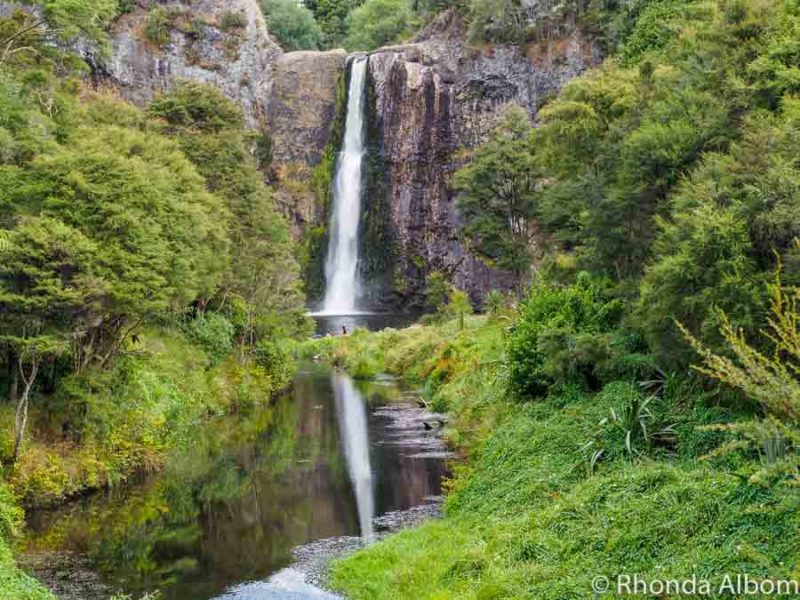 Āwhitu Regional Park
Another amazing peninsula, Āwhitu is southwest of Auckland. Here, you can find black sand on one side, white sand on the other. But we came with a goal in mind. At the end of the peninsula is the Manukau Heads lighthouse. Here is the memorial to the HMS Orpheus, New Zealand's worst maritime disaster to date.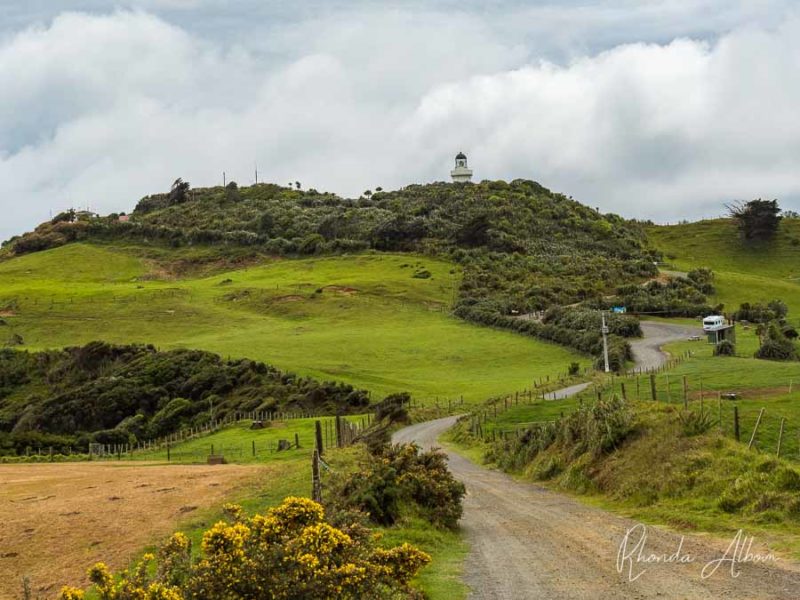 Ōmana Regional Park
Boardwalks and dirt trails led us along the Beachlands Maraetai Walkway in Ōmana Regional Park. While parts were bush walk, we found ourselves equally engaged with spectacular coastal views. We visited at low tide, so swimming wasn't really an option.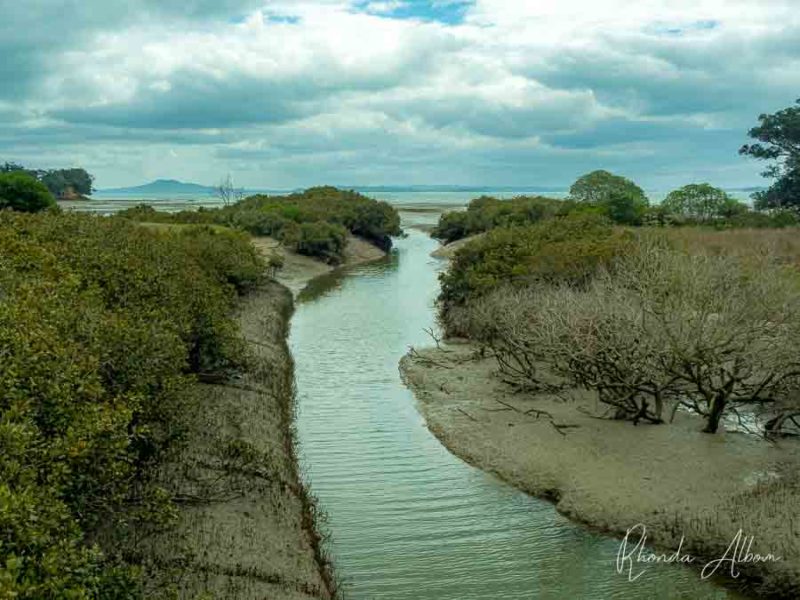 Duder Regional Park
Another large regional park located on a peninsula, the views of the Tamaki Strait and out to the islands of the Hauraki Gulf are spectacular. With water often visible from both sides, it has a bit of an island feel. We visited in the springtime and were enchanted by the lambs.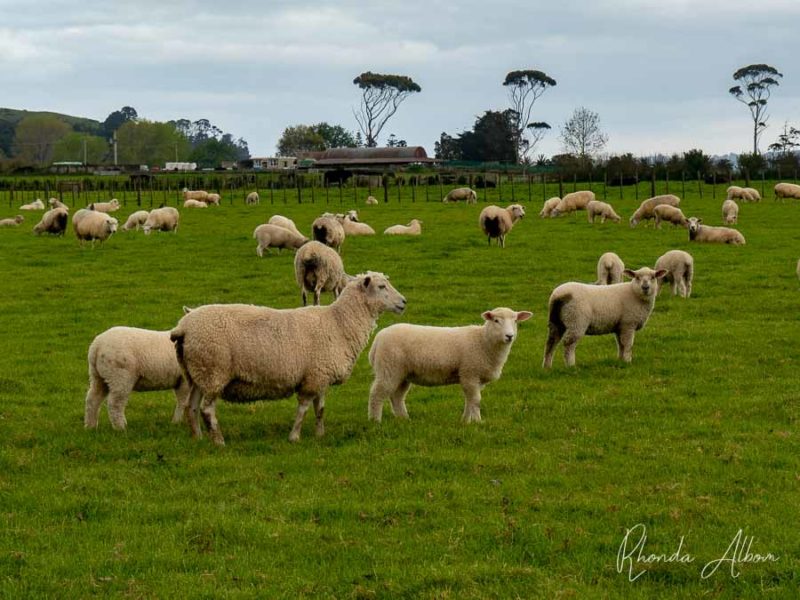 Parks in West Auckland – Waitakere Ranges
Heading out to the parks in West Auckland will surely bring you to the Waitakere Ranges, the subtropical rainforest of the region. The park is the spiritual home of the Te Kawerau a Maki, the local kaitaki or guardians of the land.
Like the Hunua Ranges, some portions of the park are currently closed to hiking to prevent the spread of kauri dieback disease from killing the trees. You'll want to start your visit at the Arataki Visitor's Centre.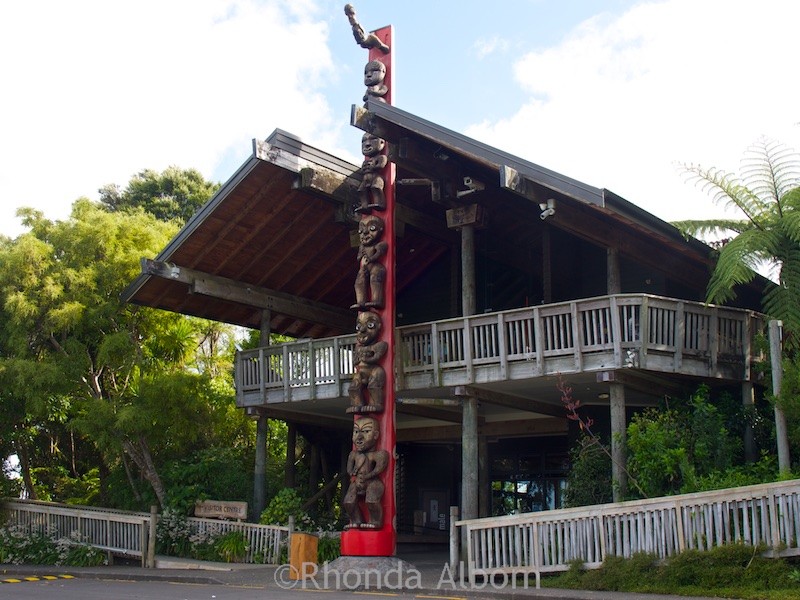 Karekare
From beach to waterfall, there is a popular and fairly easy walking track here, although you will want to check that it is open before heading out. We visited last time just before sunset and found the warm colours of the golden hour created a photographer's paradise.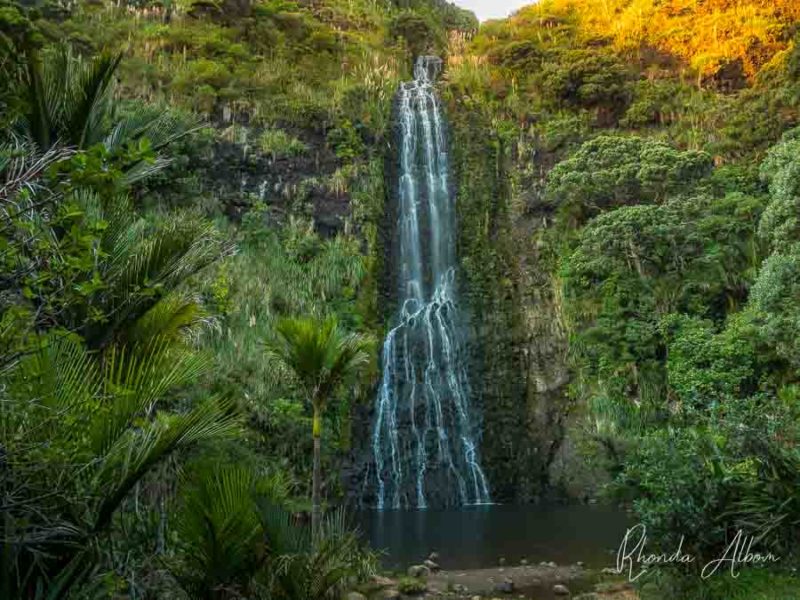 Muriwai Regional Park
Muriwai is often our primary destination when we head to the Waitakere Ranges for the day. From August to March, thousands of breeding gannets nest here before returning with their chicks to Australia. There are hiking trails near the viewing platforms, but the area is best known for the birds and the black sand beach.
Piha
Ask any local, and they will tell you that Piha is Auckland's most popular surfing beach. In fact, its big surf made it ideal for the reality-style TV show Piha Rescue.
The massive outcropping called Lion Rock (in the image below) separates Piha beach from Little Piha beach. A steep track up offers lovely views of Piha as well as Māori carvings. Note that the top portion of Lion Rock is currently considered unsafe for walking.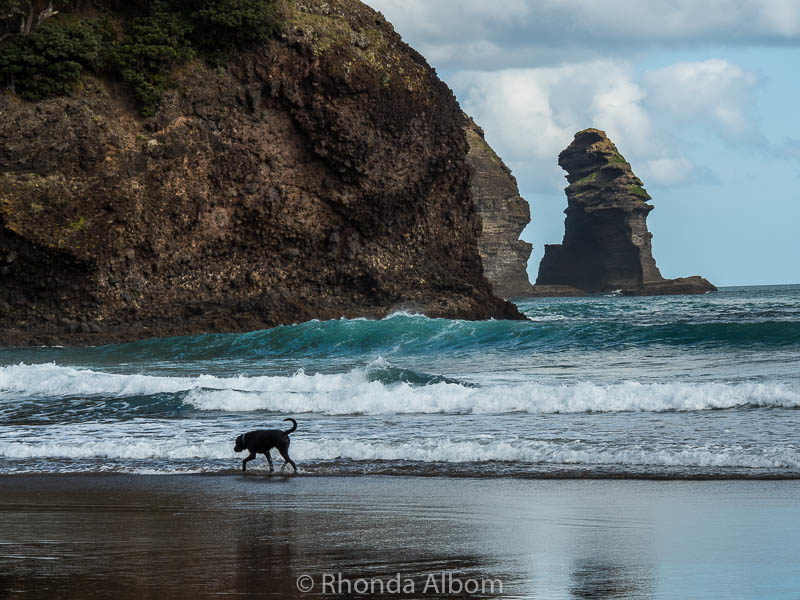 More on Auckland parks
To protect vulnerable kauri trees, which are under threat of kauri dieback disease, there are shoe-cleaning stations in many of the parks. Visitors are asked to clean their shoes both on the way in, and on the way out.
While many of the parks are home to ducks, feeding them bread is discouraged as it causes algae bloom.
If you have children, be sure to check Auckland for kids for a list of Auckland skateparks and playgrounds.
Check the complete list of Auckland regional parks for more options.
Save on your NZ trip with these resources
These are our go-to companies when we travel. We believe this list to be the best in each category. You can't go wrong using them on your trip too.
Check out our travel resources page for more companies that we use when you travel.
Save for later
If you enjoyed this article, please share it on social media and save it for later on Pinterest.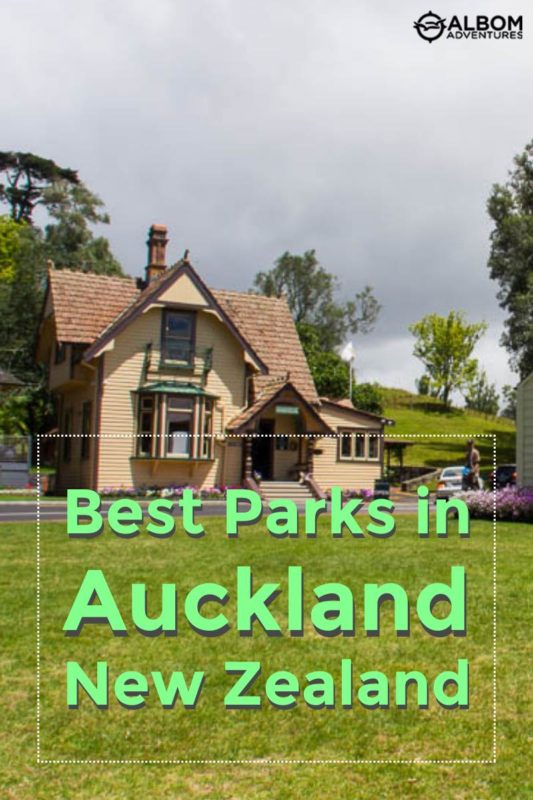 Still want more? Don't miss these free things to do in Auckland.
Does your city have open spaces like the stunning Auckland parks?