Auckland Zoo is a centre for conservation activities both domestically and around the world with extensive breeding and rescue programs. They are much more than just a zoo, with breed and release programs in place for certain species.
Despite my mixed feelings about animals in captivity, the Auckland Zoo is making a difference to help save our planet.
Our most recent visit was in August 2019. At this time, the centre of the zoo is heavily under renovations.
This meant lower prices, but still plenty of fascinating experiences, and an ongoing and impressive behind-the-scenes conservation effort.
Auckland Zoo animals represent 135 different species and more than 1,400 total animals.
Auckland Zoo animal enrichment
Talk about being in the right place. We were passing by as it was time for the cheetahs' daily stimulating walk. The keepers explained this allows these animals to "patrol their territory". (These cheetahs were hand-raised.)
We earn from qualifying purchases through partnerships or affiliate programs.
Unique New Zealand birds
On a recent visit, my Auckland Zoo photos focused on the endemic birdlife in the redeveloped NZ natives section Te Wao Nui. It loosely translates to "the abundant forest." Three bird aviaries allow the natives to fly in habitats that emulate their homes.
Why birds? New Zealand is a bird nation, a feathered friend's paradise. New Zealand's only indigenous mammals are bats and sea lions, and there are still no snakes in the country.
Endangered New Zealand Dotterel
Endemic to New Zealand, the dotterel is now on the endangered list. While not currently on dispaly, the zoo offers veterinary care for them. Read more about the dotterels at Shakespear Park.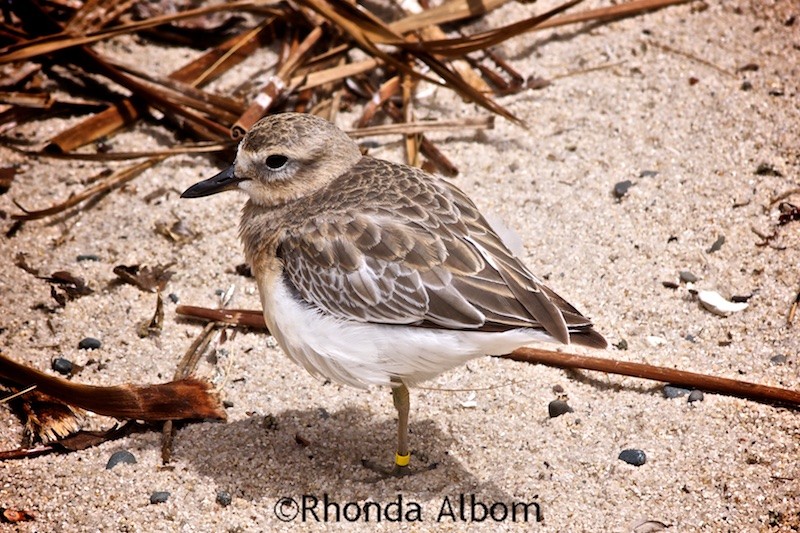 Little Blue Penguins
Native to New Zealand, little blue penguins are only 25cm tall, making them the world's smallest penguins.
Endangered Campbell Island Teal
The endangered Campbell Island Teal is flightless, one of the world's smallest ducks, and endemic to New Zealand. They are not currently on display.
Kea
Kea, the world's only mountain parrot, is native to New Zealand's South Island. These clever birds can be a bit mischievous. We have heard stories of them landing on cars and picking at the rubber around the windows.
Kiwi Birds
If seeing a kiwi bird is high on your list of things to do in New Zealand, the Auckland Zoo will offer one of your best opportunities. Foraging for food only after dark, these nocturnal birds are rarely spotted in the wild.
To date, the Auckland Zoo has hatched and released (once old enough) 384 kiwi birds back to the forests of their origin.
Please note: The image is not of the Auckland zoo kiwi birds. I took this shot at the Wellington Zoo and displayed it here for your viewing.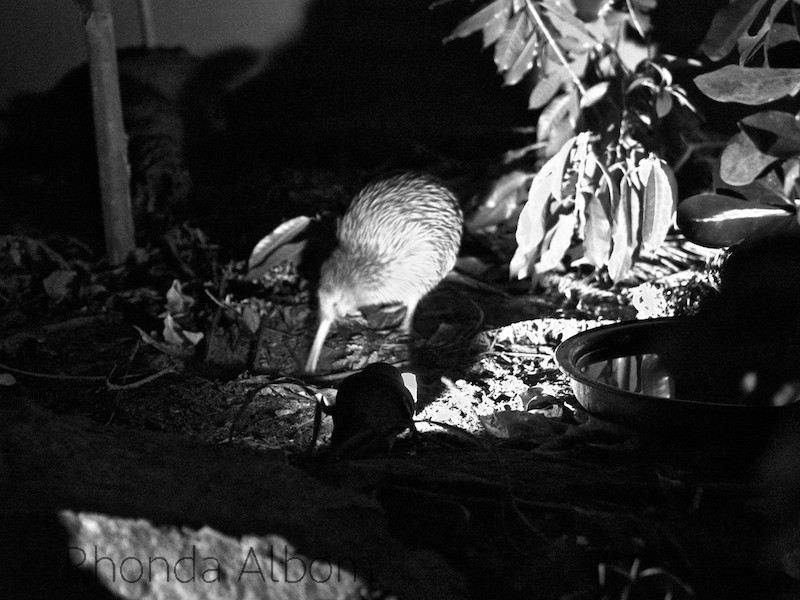 Other Unique Auckland Zoo animals
Tuatara
Endemic to New Zealand, the tuatara is the last living relative of a reptile species that thrived during the times of the dinosaurs. We have also seen tuatara at Zealandia (Wellington), the Wellington Zoo, and at Orokonui Ecosanctuary in Dunedin.
More on Auckland Zoo conservation efforts
A portion of the entrance fees is used for funding conservation activities in the wild.
The zoo's breed and release programme's focus is on endangered New Zealand animals. The ultimate goal is to grow populations by releasing species back into their native wild habitat.
One of the most successful programs to date was the breed and release of the world's heaviest insect, the wētāpunga. Originally able to find only 12, the team has released over 4,000 on Hauraki Gulf islands.
The zoo worked with the Department of Conservation (DOC) to establish a wildlife reserve on nearby Rotoroa Island, which has been opened to visitors.
Read more about the zoo's impressive conservation efforts.
More adorable Auckland Zoo animals
Squirrel Monkey
In my opinion, the Bolivian squirrel monkeys are amongst the cutest Auckland Zoo animals. They are quick, jumping, bouncing, and climbing in the zoo's rainforest area.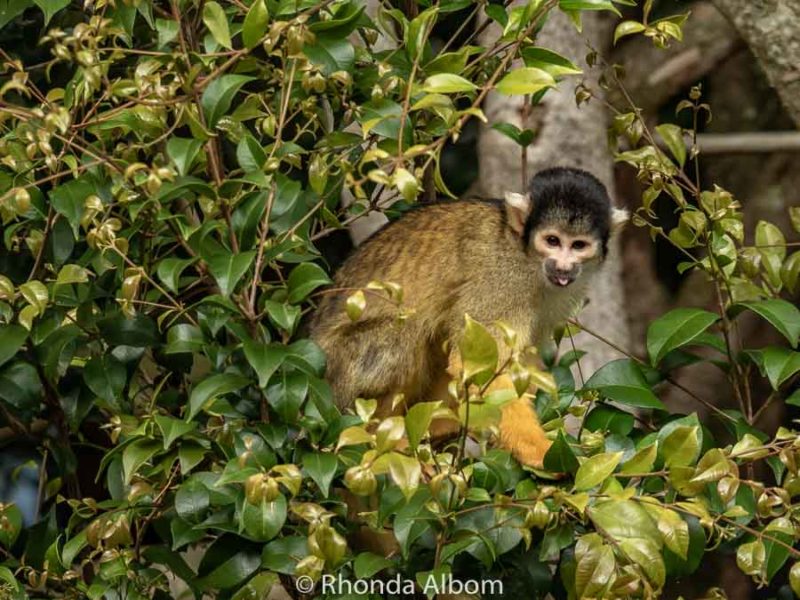 Auckland Zoo lions
The international breeding programme plans are for the future addition of young female lionesses to join these two half brothers.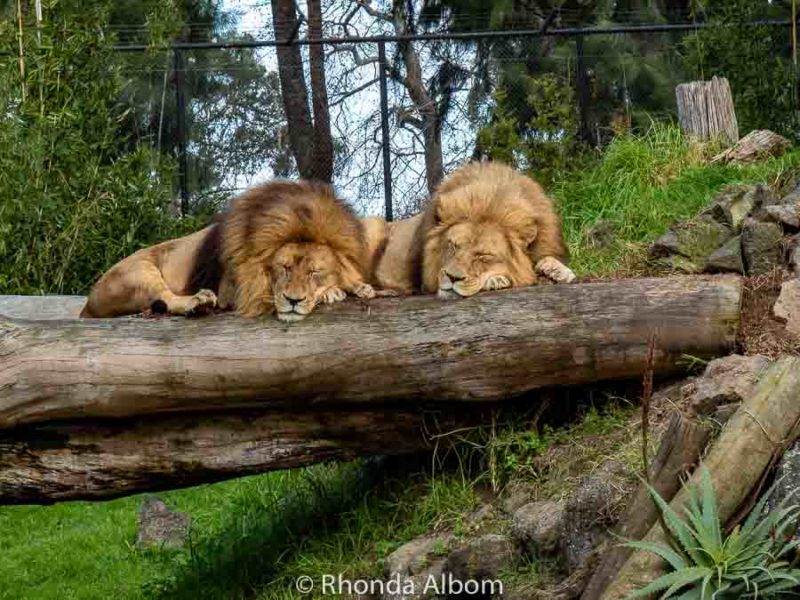 Gouldian finch
An Australian native, these colourful Gouldian finches are decreasing in numbers, mostly due to illegal poaching.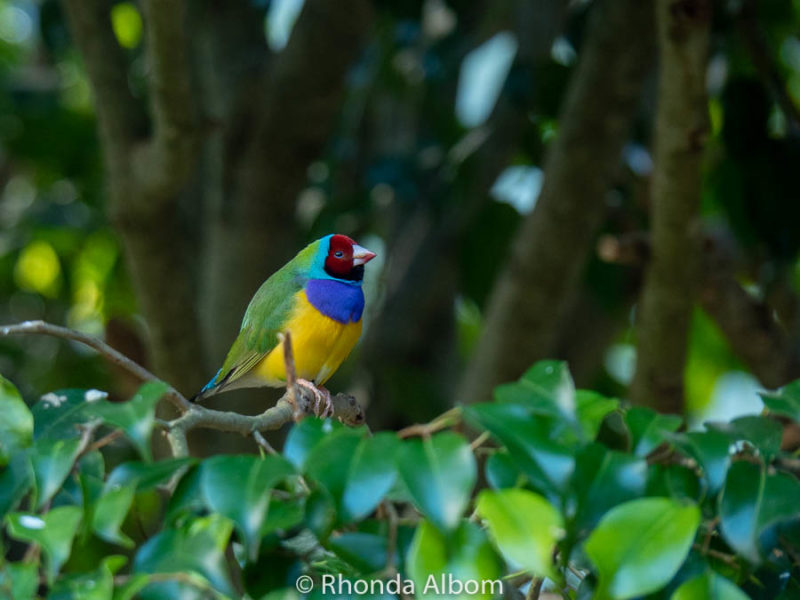 Elephants
Sumatran Tiger
This yawning tiger showed his teeth. He is a critically endangered Sumatran Tiger, one of three at the zoo at the time I took this shot back in 2013.
Currently, there are none, but the zoo is hoping to have one transferred here soon. Our favourite big cat photographer is Steve Winter of National Geographic. (He shared some of his photos with us when I interviewed him a few years ago.)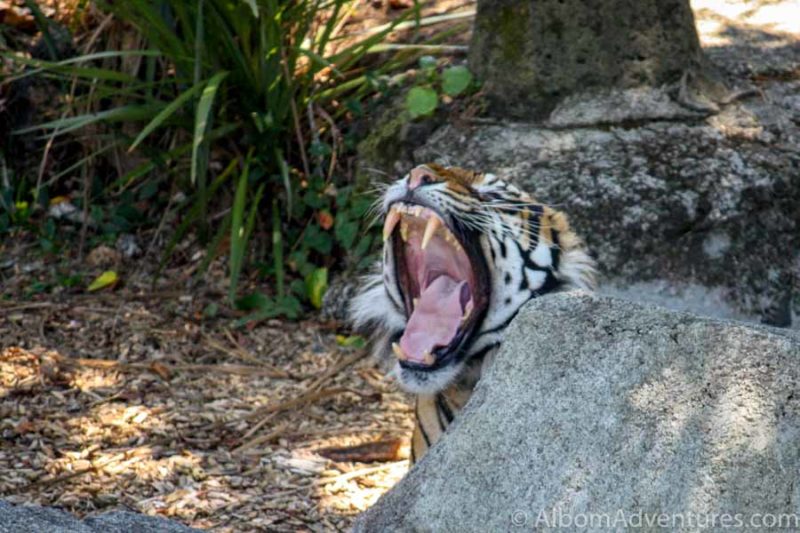 Giraffe
Meerkats
A favourite feature at the zoo are the tunnels that allow visitors to pop their head up (under a glass dome) inside the meerkat enclosure.
Visiting Auckland Zoo
The Auckland Zoo is located on Motions Road, off of the Northwestern Motorway in Western Springs. See the map below.
Open every day (except Christmas) from 9.30-5.30pm.
There are a few spots to get food in the zoo, plus plenty of areas for a picnic if you bring your own lunch. Remember, don't feed the animals.
Learn from the zookeepers at one of several daily animal encounters that take place at different animal enclosures.
As a sustainable organization, Auckland Zoo does not sell single-use water bottles or disposable coffee cups. Therefore you need to bring your own or buy one at the Zoo gift shop.
To see the whole zoo takes most of the day. There is a tram that runs from the Zoo to MOTAT or MOTAT's Aviation Hall if you are looking for an additional activity without moving the car.
Check for discount entry tickets to Auckland Zoo
Check for discounts in New Zealand
We always check 100% New Zealand owned bookme for discounts before we visit any venues or participate in activities. They frequently feature different discounts depending on the day and time you choose for your activity.
Please share
If you enjoyed these images of the Auckland Zoo animals, please share this article on social media, including Pinterest: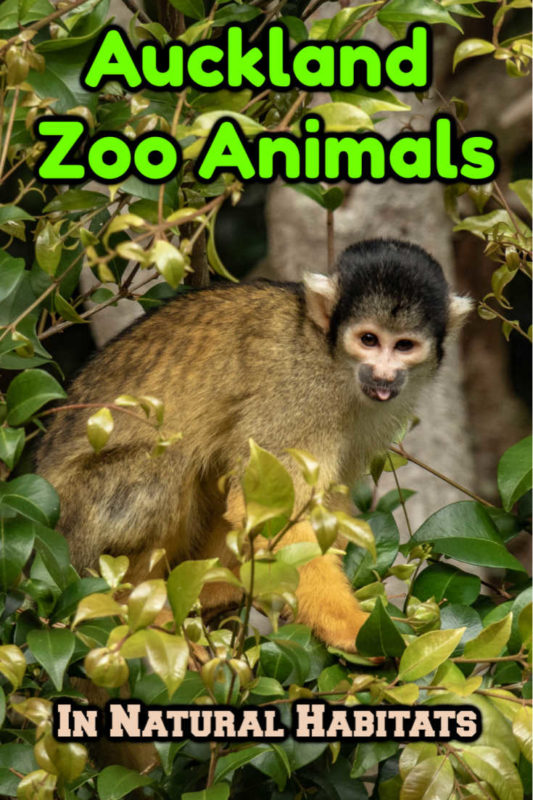 Save with these resources in Auckland and all of NZ
We usually start with aggregator companies as they do the work for us by providing a list of options, prices, and reviews. However, we also added a few personal NZ favourites:
Before you book the rest of your trip: Check out our travel resources page for more companies that we use when you travel.
We believe this list to be the best in each category. You can't go wrong using them on your trip too.
Which are your favourite Auckland Zoo animals?
Disclaimer: I was provided with entry to take these photos; however, the opinions expressed here are strictly my own.