I have mixed feelings about zoos, yet seeing the Auckland Zoo animals always make me smile. It is more than a venue to view the animals. Auckland Zoo is a centre for conservation activities both domestically and around the world with extensive breeding and rescue programs.
We have visited many times in our 16 years living in New Zealand. On a recent visit, my Auckland Zoo photos focused on the endemic birdlife in the redeveloped NZ natives section Te Wao Nui. It loosely translates to "the abundant forest." Three bird aviaries allow the natives to fly in habitats emulating their homes.
Why birds? New Zealand is a bird nation, a feathered friend's paradise. New Zealand's only indigenous mammals are bats and sea lions, and there are still no snakes in the country.
⇒ Click Here to Purchase Auckland Zoo Entry Tickets in Advance
(and skip the ticket queue when you arrive)
Auckland Zoo animal enrichment
Hand raised, Zookeepers walk these two cheetahs through the zoo daily. Seeing them, I was glad to have my camera in hand. It is one of my favourite Auckland zoo photos.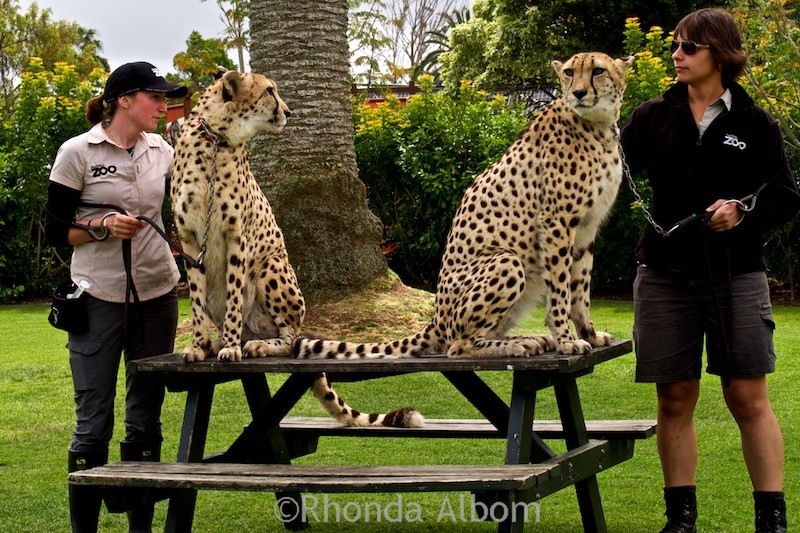 The abundant forest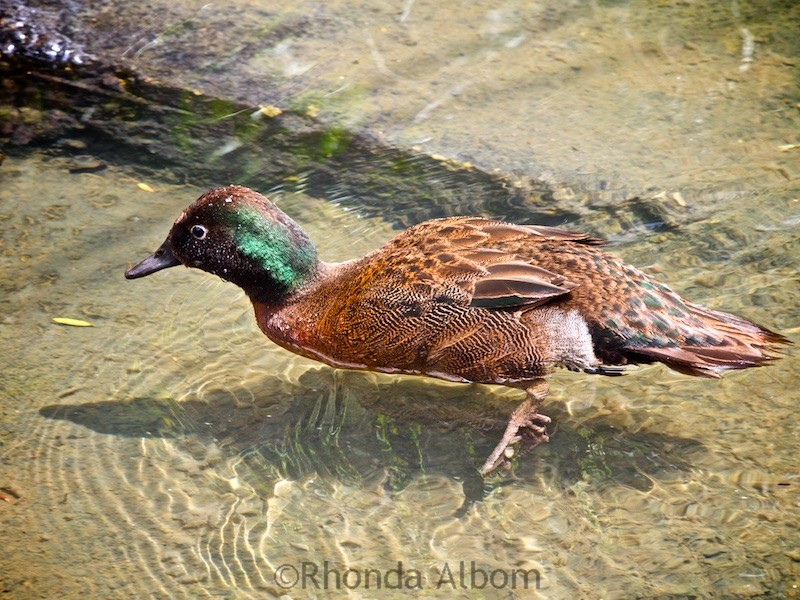 Other Unique Auckland Zoo Animals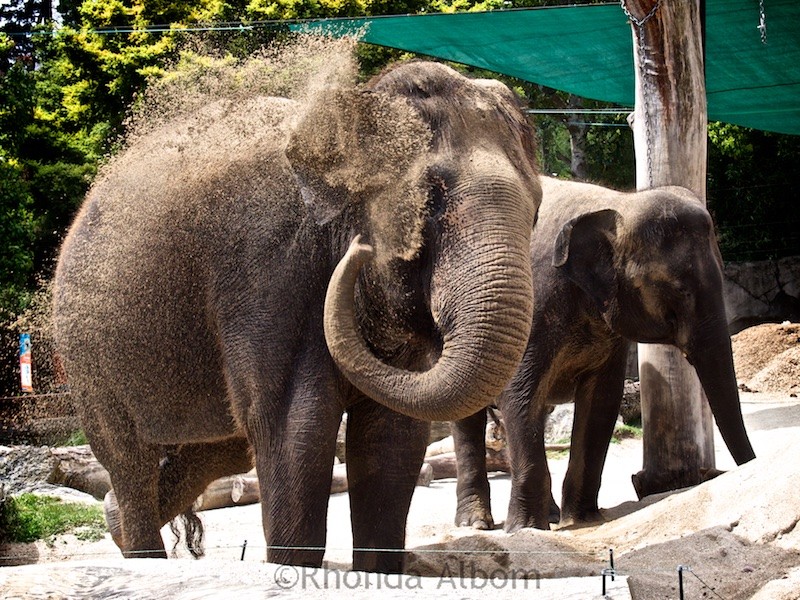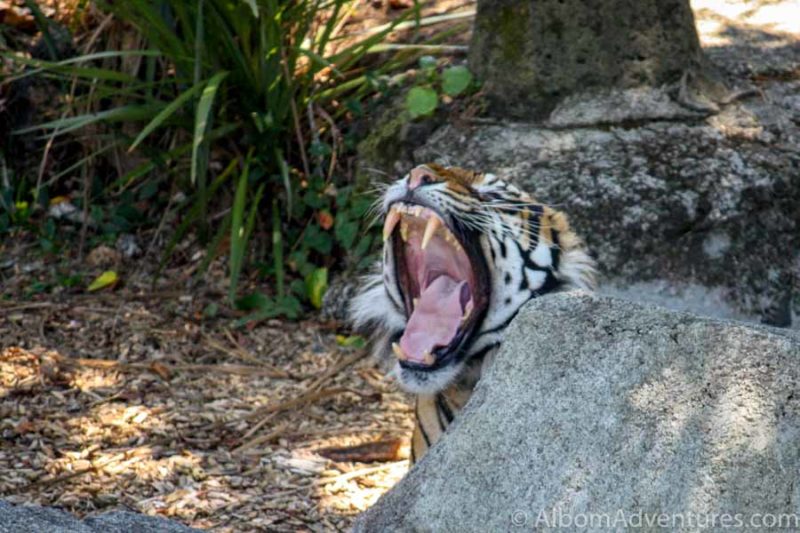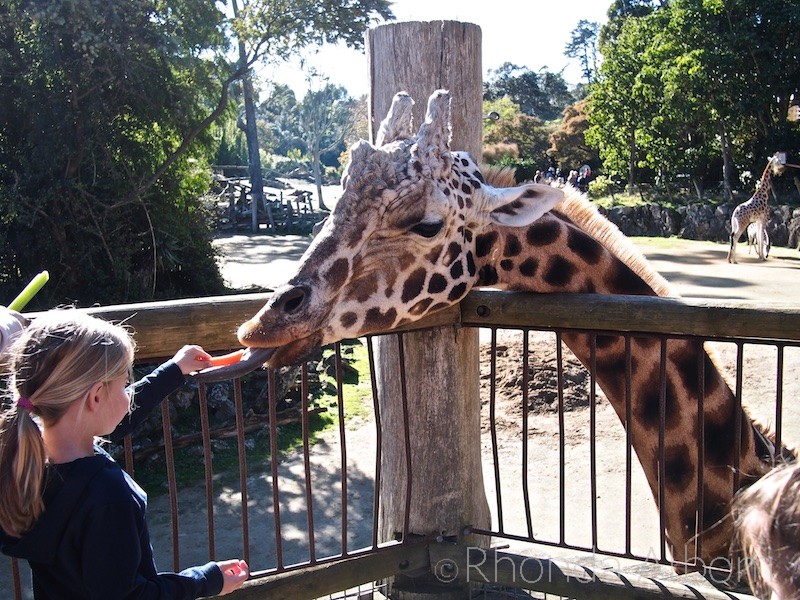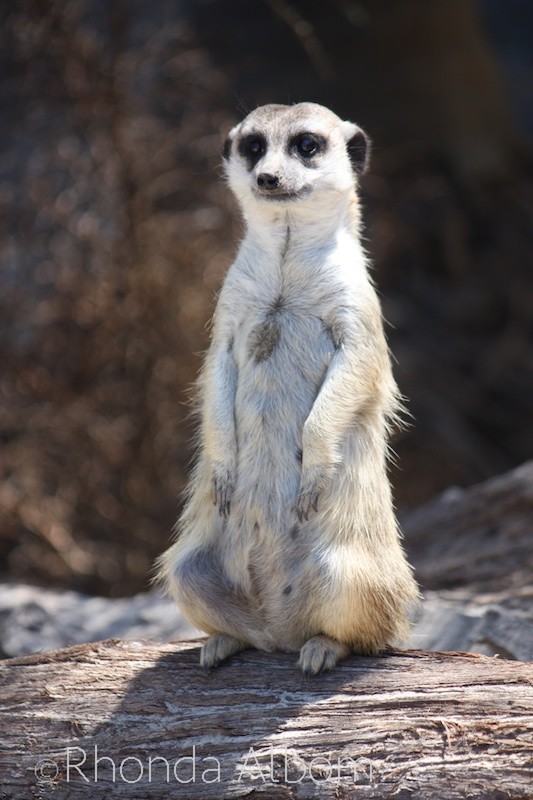 Practical Information on Visiting Auckland Zoo:
⇒ Click Here to Purchase Auckland Zoo Entry Tickets in Advance
(and skip the ticket queue when you arrive)
The Auckland Zoo is located on Motions Road, off of the Northwestern Motorway in Western Springs. See the map below.
Open every day (except Christmas) from 9.30-5.30pm.
There are a few spots to get food in the zoo, plus plenty of areas for a picnic if you bring your own lunch. Remember, don't feed the animals.
Learn from the zookeepers at one of several daily animal encounters which take place at different animal enclosures.
Read more about the zoo's impressive conservation efforts.
To see the whole zoo takes most of the day. There is a tram that runs from the Zoo to MOTAT or MOTAT's Aviation Hall if you are looking for an additional activity without moving the car.
The Zoo is working with the Department of Conservation (DOC) to establish a wildlife reserve on nearby Rotoroa Island. The island recently opened to visitors. I hope to get out there one day.
Please share
If you enjoyed this these images of the Auckland Zoo animals, please share this article on social media, including Pinterest:
Which is your favourite New Zealand Native?
Disclaimer: I was provided with entry to take these photos, however, the opinions expressed here are strictly my own.