Arataki Visitor Centre is the gateway to the Waitakere Ranges, the subtropical rainforest that is a half-hour drive from downtown Auckland. Here we found ourselves surrounded by the rugged natural beauty one expects to see in New Zealand. The landscape changed rapidly in the 30-minute drive, and with windows down, I enjoyed the fragrant aromas of the rainforest.
Th pou is also a reminder of the importance of the natural world and the relationship we all have with it. It represents tribal ancestors and is one of the largest pou in New Zealand. It is carved out of kauri, a New Zealand native and one of the world largest and longest living trees.
Some say that Arataki and the Waitakere Ranges are a hidden gem. I am not sure how you can call a 17,000-hectare subtropical rainforest with over 250 hiking trails "hidden".   We have only touched on the beauty that is here, enjoying the Arataki nature trail and the incredible viewing platforms attached to the building. Here is some of what we saw once we ventured back out the door:
Practical Information:
Find the Arataki Visitor Centre at 300 Scenic Drive, Titirangi. It is open 9 am to 5 pm in summer and 10 am to 4 pm in winter (winter weekends 9am-5pm) and always free.
A destination in itself, Arataki can also be the starting point for adventure. It is one of the starting trailheads for the challenging 70km, four-day Hillary Trail.
Inside Arataki is a kid's corner with puzzles, puppets, books and a microscope.
If you are hiking, remember to bring food, water, insect repellent, and a jacket. Also, remember to use the trackside footwear cleaning stations to prevent a spreadable tree disease.
A few other highlights in the Waitakere Ranges:
Have you been to the Arataki Visitor Centre? Have you been to a subtropical rainforest? Did you know the forest was so close to Auckland city?
If you enjoyed this article, please share it on social media including Pinterest: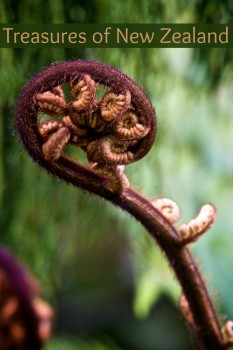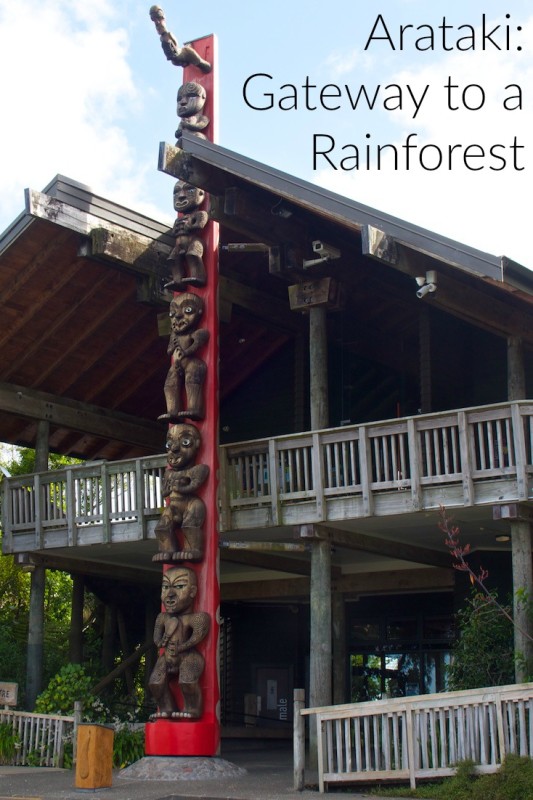 Seven ridiculously simple tips that WILL improve your photos
Whether you shoot with a phone or a DSLR, let me share my secrets.
Subscribe to Albom Adventure's Travel Tips newsletter and download our free ebook: Take Better Travel Photos By Rhonda Albom