Whether you are seeking a bit of romance or just some fun with that special someone, we've got your Auckland date ideas covered. We have dug up some of the most exciting, out-of-the-ordinary, and just plain entertaining date ideas Auckland has to offer. Then, we topped off the list with some classic date night fun.
Let's start by defining a "date"
The classic definition of dating includes two people spending time together in order to get to know each other and determine whether there is a romantic connection.
That leads to the next question: What is romance? My favourite definition "a feeling of excitement and mystery associated with love," comes from Oxford Languages (Google's dictionary).
Classic first dates range from a fabulous "love at first site" moment to the opposite extreme. However, if planned right, the time can still be fun.
For us, a couple who have been together for a while, we define dating a bit differently. In fact, anytime we are together for the purpose of having fun, we call it a date.
Simply put, if we are trying something new or doing something we love AND our focus is play rather than problem-solving, we are on a date. And, if we laugh together, sit together, or even have fun side by side, we classify it as romantic.
We hope you enjoy our list of Auckland date ideas.
First, take a look at our city…
Romantic Auckland date ideas
Sunsets, sails, roses, dinner, or just cuddling at home, we find it all romantic. Here are our top romantic Auckland date ideas.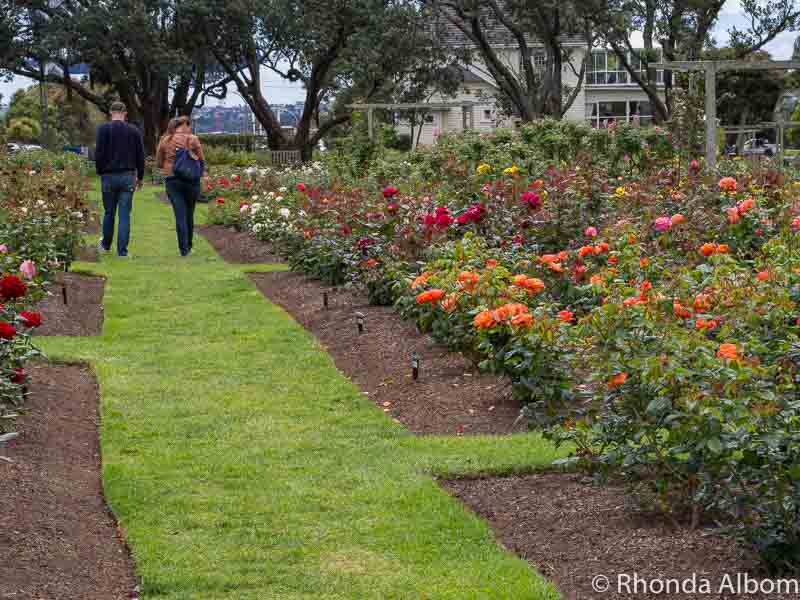 Share a romantic sunset or sunrise from the summit of a volcano
Location: various locations throughout the region
Auckland is built on the remains of 48 extinct and dormant volcanoes. The vast majority of these offers 360º views, so there is no shortage of great spots to watch the sunset or to get up early and watch the sunrise.
Plus, the walk to the top makes these Auckland date ideas even more fun. Taking romance a step further, when heading out in the early evening, we love to bring a picnic blanket, a finger food dinner, and a bottle of wine. We make an adventure of it.
Whichever volcano you choose, just remember to bring a torch (flashlight), as it may be quite dark on the way back down (or on the way up if you are watching sunrise).
Like all locals, we have our favourite peaks, and the ones we tend to gravitate towards for sunset and sunrise include:
Sail into the sunset on a harbour dinner cruise
Location: Meet at Explore kiosk inside Viaduct Harbour at the end of Quay St
Want to make that sunset even more romantic? Simply hop on board an Auckland harbour dinner cruise. After all, everyone in Auckland needs to get out on the Waitemata Harbour at least once.
This adventure kicks off with a welcome drink on the deck. Then, sail off into the sunset with the stunning Auckland skyline as your backdrop.
Dinner (ordered in advance) is provided by a top Auckland restaurant that can cater to most dietary requirements. Watch the sunset from the deck, learn a bit about the history of your surroundings, and enjoy your evening.
Can you think of a more romantic evening than a three-course dinner and a sunset sail? I can't. For me, sailing and romance go hand in hand.
Check for discounts and reserve your Harbour dinner cruise here.
Pick up a pizza and download a movie
Location: home
Our Auckland date ideas don't always take us anywhere. We often stay home and enjoy a pizza while we watch a movie. What makes it a date night is the fact that we call it a date night, and we agree not to discuss anything controversial.
A cuddle on the couch can be just as romantic as an expensive evening out.
Stroll through the Parnell Rose Gardens
Location: 85-87 Gladstone Road, Parnell
If a bit of afternoon romance is in the cards, and it's between late spring and early autumn, head to Parnell and see over 5,000 roses in bloom.
The height of the season is usually mid-November, when romance is in the air, and its sweet fragrance lingers. Check out my photos of the rose gardens.
Other outdoor Auckland date ideas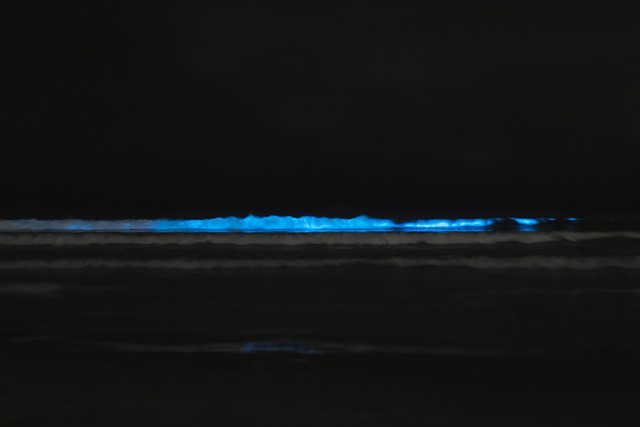 Sample some of the country's best wine on Waiheke Island
With over 30 wineries to choose from, it's no surprise that beautiful Waiheke Island is also a wine grower's paradise. Wine tasting is an exciting all-day date, as unless you live on the island, it also includes a ferry ride there and back.
Waiheke's microclimate is credited with the production of many award-winning wines. We have our favourite wineries.
Join a tour to discover something new
Sometimes the best Auckland date ideas are created by someone else. Perhaps you might like to join in with one of these tours:
Indoor Auckland date ideas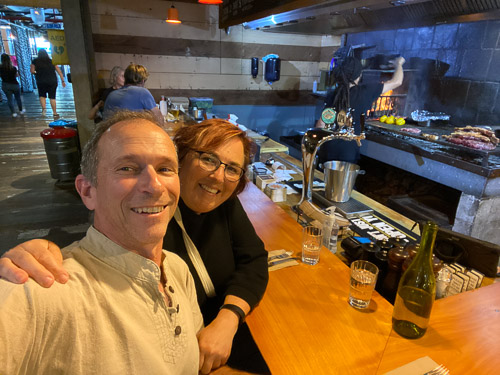 Test your skill at Holey Moley Golf Club
Location: 204 Quay Street, Auckland CBD
Holey Moley is not your typical mini golf club. It's an outrageously creative mini-golf experience. And if that's not enough, there are snacks, meals, a bar, and even a private karaoke room. Our experience was loaded with laughs.
Note that while it is great family fun during the day, Holey Moley converts to adults only after 7 pm. Located on Viaduct Harbour, it's the ideal place to get your evening rolling before you hit the clubs.
Cook together and discover new flavours at Sachie's kitchen
Location: 91 Saint Georges Bay Road, Parnell
Sachie's Kitchen is an award-winning Asian cooking school that offers individual evening classes.
Participation usually requires some advanced planning as Sachie's Kitchen classes often sell out. There are two participants per cooking station, working together, making it a perfect date night. In addition to the meals created, there are plenty of cultural learning opportunities.
We have done two of their classes so far, and love the opportunity to sit down with our classmates at the end of the class and enjoy the dinner we created. Sachie's Kitchen is one of our favourite Auckland date ideas.
Challenge your partner to a few board games
Location: 173 Symonds Street, Auckland
Cakes and Ladders is a board gaming cafe and it's good fun. Inexpensive, yet filled with variety. You pay by the hour and play any game or games you choose from their massive board game library.
The cafe food is light and tasty, with plenty of coffee drinks, and even gluten-free sweet treats. Open until 10 pm on most nights (closed Monday and Tuesday), it's a great place to take a date.
Go on a traditional dinner date
Location: various locations throughout the region
Auckland is a city loaded with unique restaurants, so there is nothing really traditional about many of the options. And who doesn't like to mix in the occasional classic date night?
We share our current favourites here: 20 Unique Restaurants in Auckland New Zealand to Try in 2023
Gaze up at the stars at Stardome Observatory and Planetarium
Location: 670 Manukau Road, Epsom, Auckland
Stardome Observatory and Planetarium's live show is different every night and starts out with a reproduction of the current night sky. First, as seen with the naked eye, then as if the city lights (or clouds) disappeared.
Travel virtually beyond Auckland's sky into the galaxy. After the show, head outdoors and view stars, planets, and nebulae through the courtyard telescopes.
Check for discounts on Stardome's Our Night Sky show tickets.
Read our review of Stardome Observatory
Laugh the night away at The Classic: Comedy Club
Location: 321 Queen Street, Auckland CBD
The Classic presents a different show every night, and so far, we have always hit it when the comedians have been hilarious.
Note that seating is first-come, first-served. So, if you don't want to risk getting heckled by the comedian, don't sit right in front of the stage.
Cuddle up at one of the city's unique movie theatres
Cuddling up in the dark at a movie theatre is a classic date from my younger days. Now, the more traditional theatres like Hoyts or Berkeley have bigger comfortable seating with larger armrests that can even hold a drink bottle. Don't worry, cuddling is still possible.
Auckland also offers boutique cinemas like The Hollywood in Avondale, Silly Otter Cinemas in Oraki, The Capitol in Balmoral, or Rialto Cinema in Newmarket.
Or, head over the bridge to Northcote (Bridgeway Cinemas), Matakana (Matakana Cinemas), or my personal favourite, The Vic in Devonport.
And then there is The Civic on Queen Street, one of a handful of remaining atmospheric theatres worldwide. It's normally used for live performances, and its impressive decor makes it one of the more romantic places in the city.
Extend your date at one of the romantic hotels in Auckland
Personally, we prefer 4-star or higher with a bit of luxury and are usually willing to pay a bit more for it. Spending the night in the city is the perfect way to cap off any of the above date ideas in Auckland. Here are our two favourite local accommodations:
Hotel DeBrett: This fun and funky boutique hotel offers affordable luxury wrapped in art deco decor. It's the attention to every detail that really grabs my focus. We stayed in a loft suite with a lounge area featuring a spiral staircase that leads to a surprisingly large bedroom. The most notable feature is the incredibly comfortable bed. With a toilet on each level, our loft is liveable. Hotel DeBrett is centrally located, therefore walkable to many key attractions. Note: the car park must be reserved and is a couple of blocks away.
Cordis: With an internationally acclaimed spa and a rooftop pool, Cordis is our other favourite hotel in the city. Quite different from Hotel Debrett in personality, but both are equally superb. Cordis boasts modern luxury, also focusing on every detail, including a fabulously plush and comfortable bed and a central location. Here the parking is valet and, therefore, on-site.
Save on your NZ trip with these resources
These are our go-to companies when we travel. We believe this list to be the best in each category. You can't go wrong using them on your trip too.
Check out our travel resources page for more companies that we use when you travel.
Save for later
If you enjoyed this article, please share it on social media and save it for later on Pinterest.
Which of these Auckland date ideas will you try first?
Don't miss:
Disclaimer: We are frequently provided with complimentary entrances, tours, media rates, or sample items to aid in the writing of Albom Adventures. However, the opinions expressed here are strictly our own.