Looking out over the vineyards leading first to olive groves and then to the sparkling blue sea, I am reminded how much I love Waiheke Island. I am not the only one. Lonely Planet included Waiheke Island as number 5 on their worldwide Best in Travel 2016 list.
It's not far. In fact, I can see Waiheke Island from my deck. Yet, we hadn't been there in years, until last week. We opted for the "Wheels on Waiheke" package from Fullers (the same ferry company that brought us to the island). It included an all-day rental car and a map. I was glad hubby drove as windy, narrow roads are not really my thing.
One of the three main wine growing regions in Auckland, Waiheke Island is known for award-winning red wines, olive oil, and stunning white-sand beaches.
Here are our Waiheke Island self-guided wine tour highlights:
Stonyridge Vineyard
Famous for using traditional winemaking methods, it produces world-class cabernet blends. We were here only hours before Quentin Tarantino showed up. (He happened to be visiting Waiheke Island that day. He does not live in New Zealand).
Wild on Waiheke
It's right next door, yet a completely different ambience. Home of the Wild Estate Vineyard and Waiheke Island Brewery, Wild on Waiheke is where you go for fun. It is an adventure activity mecca with skeet shooting, archery, and wild tag (a game reminiscent of a LARP battle). There is even a trampoline and playground for kids.
Take a Tour
Miro Vineyard and Casita Miro Restaurant
Miro has a beautiful location with vines leading down towards sweeping sea views. It is the Spanish flavours dominating the tapas at Casita Miro that will have me returning on every trip to Waiheke.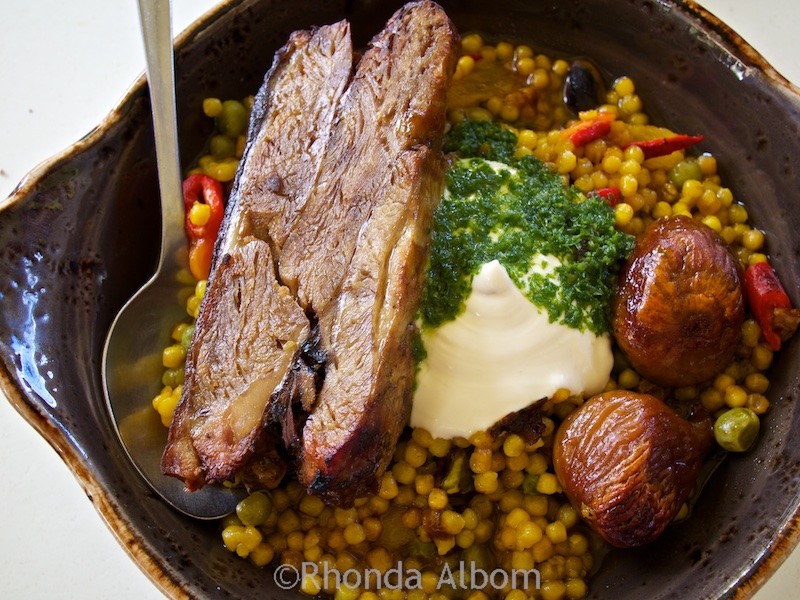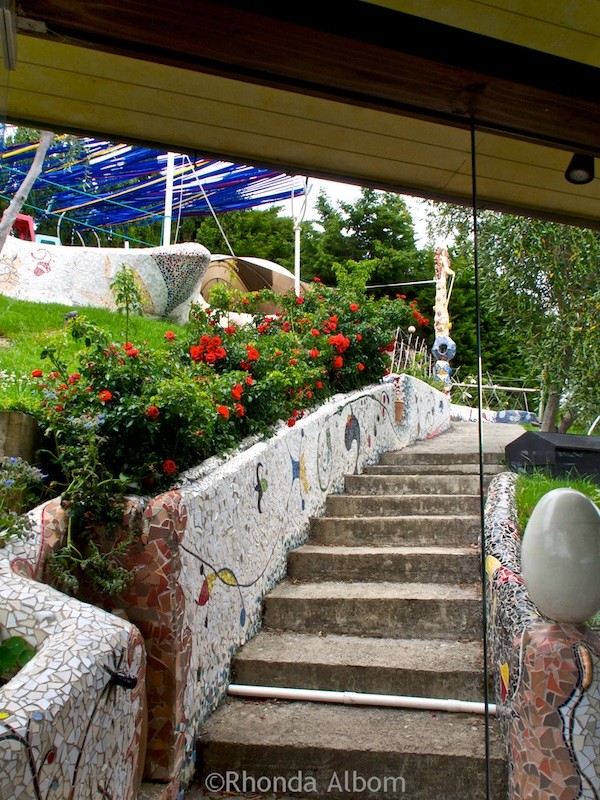 Obsidian Wines
More casual than some of the others, but they did have huge pieces of obsidian, an igneous rock.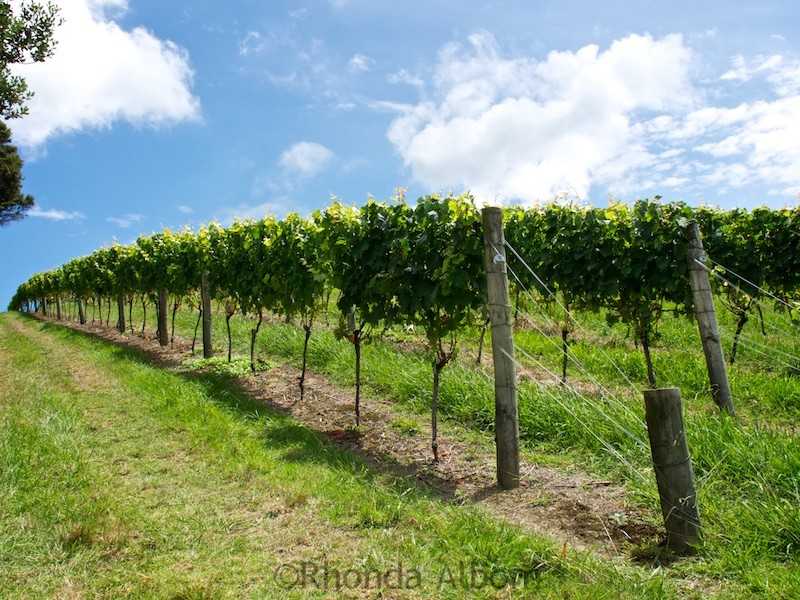 Cable Bay Vineyards
Relax in a huge bean bag chair on the outdoor lawn, or sit in the dining room while you sip award-winning wine and admire impressive views of the Hauraki Gulf.
Jurassic Ridge Vineyard and Winery
Unfortunately, we arrived here only 30 minutes before the last ferry was leaving and we still had to return the car. A quick look around and we learned that the large rocks throughout were found in the 155 million-year-old Jurassic mountain ridge beneath the vineyard.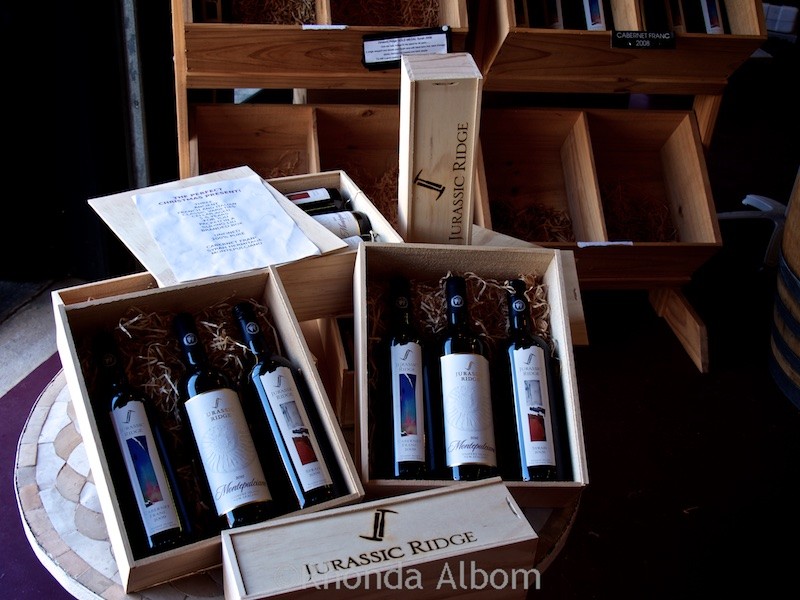 Practical Information on Visiting Waiheke Wineries
The 35-minute ferry ride from Auckland to Matiatia Bay on Waiheke Island is part of the fun.
You can also catch a passenger ferry from Devonport or the car ferry from Half Moon Bay.
Best options for getting to the wineries are: hire a car or scooter; get a Vineyard Hopper Bus pass (a hop on hop off bus service dedicated to wineries); get an all-day island bus pass and walk a bit farther; or take an official winery tour.
Be advised that driving on the island is challenging, as roads are windy and narrow and locals often drive faster than tourists.
The second largest island in the Hauraki Gulf, Waiheke Island has a permanent population of 8,900.
Much more than wineries, Waiheke Island has stunning beaches, an adventure zipline, military tunnels to explore, and a charming village town.
Waiheke Island is a local's paradise.
If you are interested in learning about New Zealand wines, you might want to check out: Buyer's Guide to New Zealand Wines 2016: Michael Cooper's Buyer's Guide.
Have you been to Waiheke Island? Would you eat at Casita Miro? What is your favourite wine?
If you enjoyed this article, please share it on social media including Pinterest: