Waiheke Island is an easy 40-minute ferry ride from Auckland New Zealand in a microclimate idyllically suited for vineyards. As a result, Waiheke wineries produce award-winning and world-class wines that draw visitors and locals to this tiny paradise. A Meditteranean climate, olive groves complement the grape-growing efforts and our typical day of Waiheke wine tasting will include a stop for some olive oil.
And that's not all. The green rolling hills, surrounded by sparkling blue seas lined by pristine white sand beaches create a picture-perfect environment. Waiheke is nicknamed the Island of Wine for good reason.
This small island is home to about 30 Waiheke wineries plus vineyards, fine dining restaurants, and olive oil growers. Whether you're after a romantic getaway, a weekend with friends, or just an easy day trip from Auckland, if it includes wine tasting, read on to discover your ideal winery, the best way to travel, and tour options if that's what you choose.
Whatever our motivation, we always have fun and enjoy our exploration of Waiheke Island wine. And we are not alone. In 2016, both Conde Naste Traveler and Lonely Planet included Waiheke Island on their top destination lists.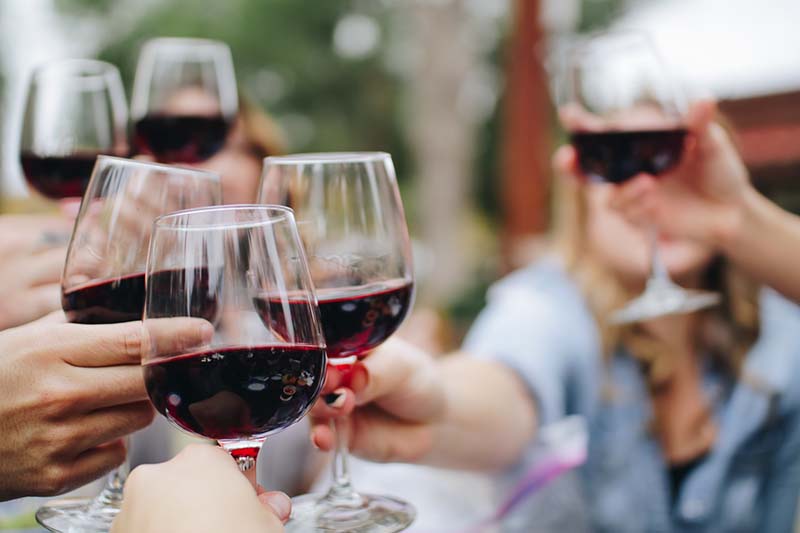 Trending on Albom Adventures
Our favourite Waiheke wineries
Waiheke Island is one of the three main wine growing regions in Auckland. It's best known for award-winning red wines and blends, specifically Cabernet Sauvignon, Merlot, and Syrah, alongside producing world-class Chardonnay.
While each of the Waiheke wineries offers something different, we have yet to visit them all, although we already have a few favourites.
Pro tip: When arriving at a winery, look for the 'Cellar Door', as this is where the wine tastings take place.
Stonyridge Vineyard
80 Onetangi Road
Famous for using traditional winemaking methods, it produces world-class Bordeaux-style cabernet blends. The Mediterranean influence resonates from the vine-covered buildings and throughout the restaurant at Stonyridge Vineyard.
On our first visit here (2016), we were here only hours before Quentin Tarantino arrived, and the place was immaculate. (He happened to be visiting Waiheke Island that day. He does not live in New Zealand.)
Wild on Waiheke
82 Onetangi Road
It's right next door to Stonyridge, yet a completely different ambience. Wild on Waiheke is casual, fun, and an adventure mecca offering unique experiences, which we recommend allocating some time to enjoy. Here, you can try laser clay bird shooting, archery in the vineyards, or even wild tag (a game reminiscent of a LARP battle).
Or, grab a pizza and enjoy some giant chess, or other free games while your kids bounce on the trampoline or enjoy the playground. It's home to Wild Estate Vineyard and Waiheke Island Brewery.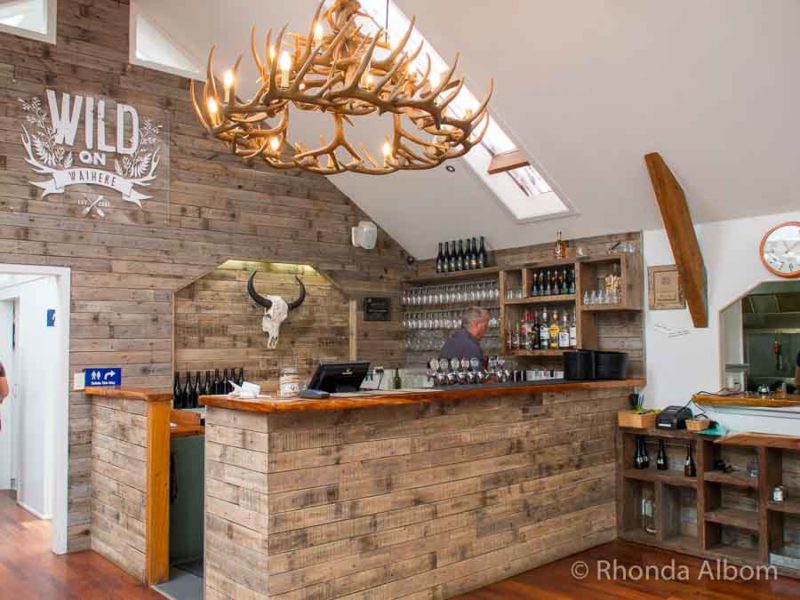 Miro Vineyard and Casita Miro Restaurant on the Bond Estate
3 Brown Road, Onetangi
The Miro vineyard, producing Bond Estate wines, has a beautiful location with vines leading down towards sweeping sea views. However, rather than their outstanding wines, it is the Spanish flavours dominating the tapas at their Casita Miro restaurant that have me returning on every trip to Waiheke. Taking me straight back to our long-term home exchange living in Costa Brava, to me, the perfect flavours make the trip to Waiheke worthwhile.
The incredible views and well-paired wine is part of the attention to every detail seen clearly in the Gaudi and Dali influenced mosaics alongside the steps to the tasting area.
If I only had time to visit one of the Waiheke Island wineries, Casita Miro would be it.
Obsidian Wines
22 Te Makiri Road, Onetangi
An outdoor and more casual cellar door than some of the others, but they did have huge pieces of obsidian (an igneous rock). Their variety of unique blends made it a great choice to add to our day.
Cable Bay Vineyards
12 Nick Johnstone Drive, Oneroa
This is the place to go for that expansive view for which the island is famous. Relax in a huge bean bag chair on the outdoor lawn, or sit in the dining room while you sip award-winning wine and admire impressive views of the Hauraki Gulf.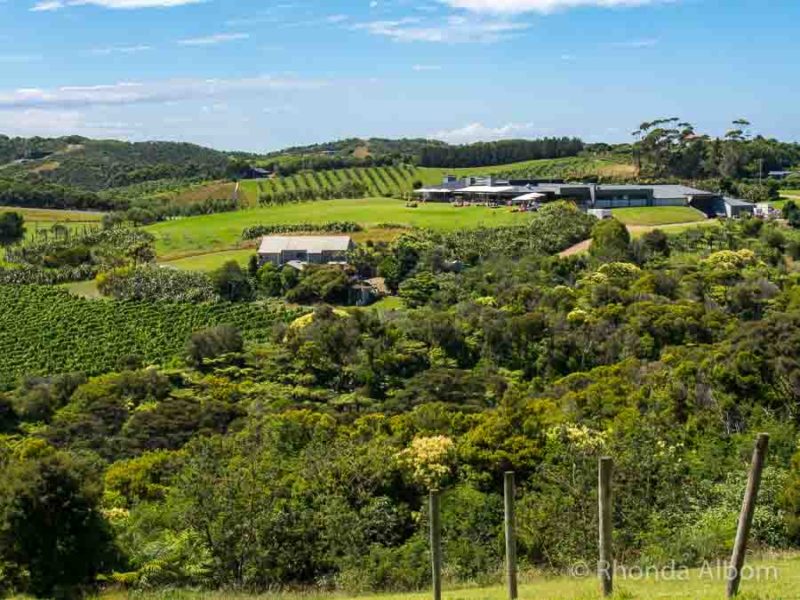 Jurassic Ridge Vineyard and Winery
144 Church Bay Road, Oneroa
Unfortunately, we arrived here only 30 minutes before the last ferry was leaving and we still had to return the car. A quick look around and we learned that the large rocks throughout were found in the 155 million-year-old Jurassic mountain ridge beneath the vineyard.
They offer 'natural wine' and the owner is happy to explain what this means. It's top of my list for our next visit.
Waiheke Vineyards scheduled for our next visit
Kennedy Point Vineyards, Surfdale
This is one that we haven't visited yet, but feel it is worth mentioning, as Kennedy Point is Waiheke's only certified organic vineyard.
Mudbrick Vineyard, Oneroa
Another well-known vineyard close to the ferry terminal and offering spectacular views, but unfortunately, it's not on the public bus route.
Man O'War, Eastern End
Located on the other side of the island, it offers a beachfront cellar door in an 18th-century style villa. We have heard it's worth the drive time.
Olive Groves
More than just Waiheke wineries, the island's Mediterranean climate is well suited for olives, and there are several growers milling olive oil. Our favourites are:
Matiatia Grove
Azzuro Epicurean
Rangioua Estate
Stonyridge
TROG (Totara Road Olive Grove)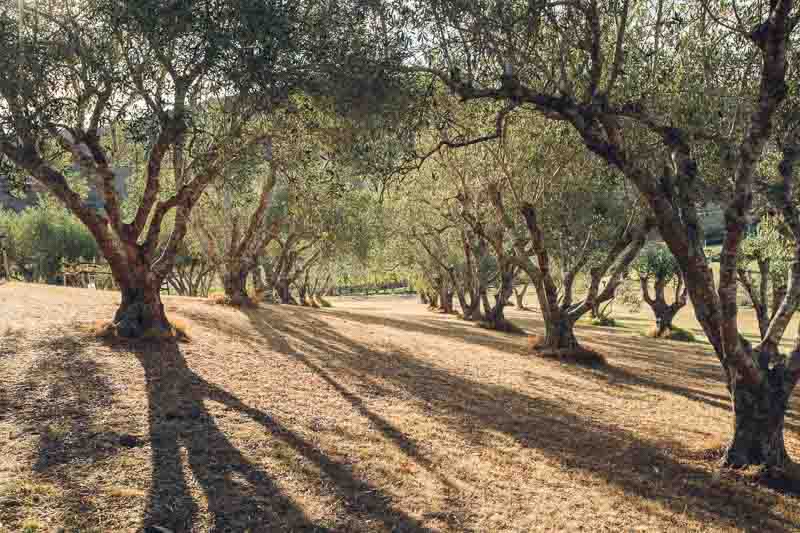 What's the best way to get to the Waiheke wineries?
When planning a Waiheke wine tasting day, think about how to get to the island, and then, how to get to the wineries.
Getting to the island
Most visitors arrive via the 40-minute passenger ferry from Auckland or Devonport into Matiatia Bay.
Getting around the island
Some links on this page can save you up to 70%. We earn from qualifying purchases through partnerships or affiliate programmes.
The three basic ways to get around the island are private vehicle, bus, or a guided tour.
Private vehicle (car or scooter): Flexibility to make and alter your schedule is the biggest advantage of a private vehicle. However, wine tasting and driving is never a great combination, made more dangerous by the island's narrow and windy roads.

If this is the method you choose, you can either bring your own car using a vehicle ferry from Half Moon Bay or Auckland or rent a car or scooter, picking it up once on the island.
Bus (public): The public bus runs frequently, is reliable, and easy. It's also the most affordable way to get around the island. By using an AT Hop card, your daily fare is capped at $20. The bus stops locations often require a walk to the wineries.
The hop-on-hop-off bus is a great option with a flat fee for the day. It has 19 stops, many at wineries; however, it only runs on Friday, Saturday, or Sunday.
Waiheke wineries tour: Waiheke wine tasting tours are a great way to enjoy the wineries while someone else does all the work. Having a guide generally adds both knowledge and fun to the day, while having a driver while drinking is just good sense.

Tours are perfect for people who want a bit more. However, tours are the most expensive option and offer a preselected Waiheke wineries destination list. We have included some of our favourite tours below.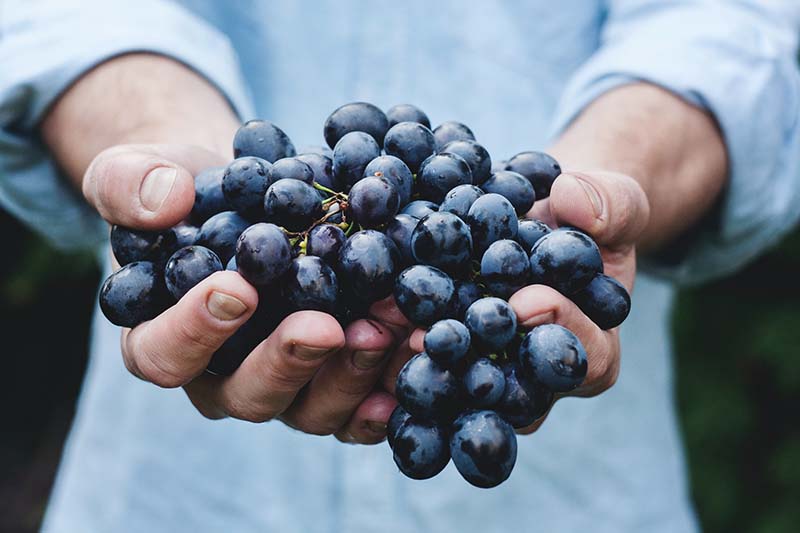 Waiheke wineries: wine tasting tours
Here are three top-rated tours that look great: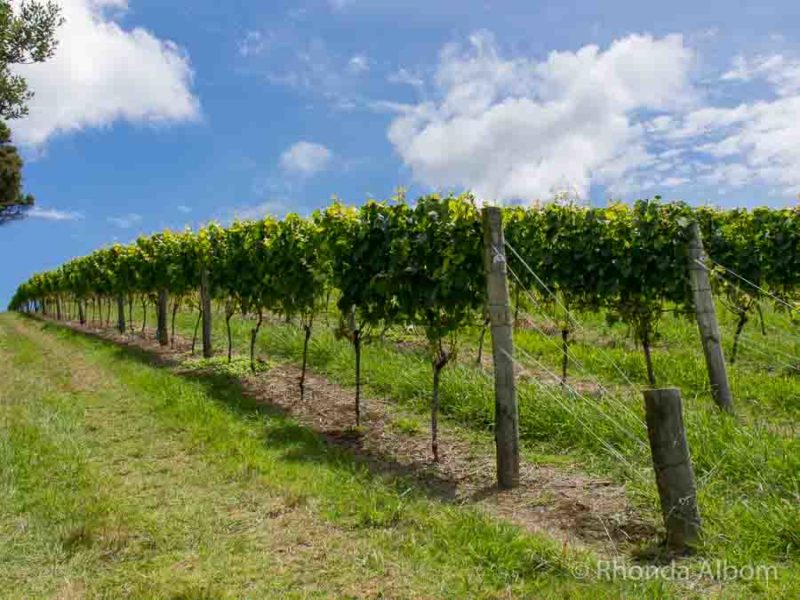 Practical information on visiting Waiheke wineries
Save for your next visit to Waiheke wineries
If you enjoyed this article, please share it on social media including Pinterest:
Which are your favourite Waiheke Island wineries?