It started out as a beautiful clear night, a perfect evening to visit the Stardome Observatory in Auckland. Normally I wouldn't care about the weather when heading to a planetarium but Stardome Observatory is different.
The planetarium show we selected was live and interactive, both the presenter and the audience asked questions of each other. Narrating, he took us on a journey beginning in Auckland's current night sky and travelling beyond the galaxy. Afterwards, we all headed outside to view the stars through the courtyard telescopes. Learning and then doing makes it more interesting.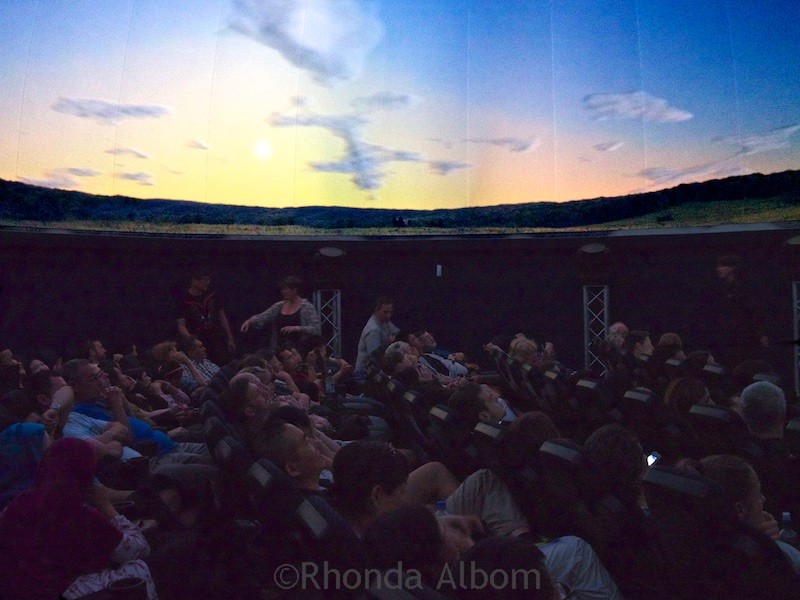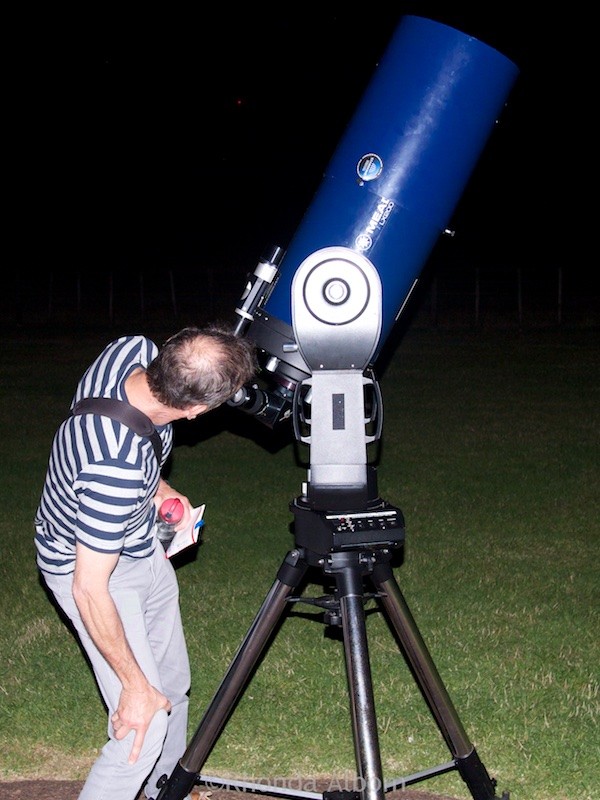 Truth be told, it is quite overwhelming to think about all that is up there in our skies. See for yourself, hold your arm out, thumb up, pointing towards the sky. Your thumb is hiding about 100,000 galaxies from your view. Of course to see them you would need something much more powerful than you eyes.
If you want a mesmerising closer look, Stardome Observatory offers "private tours" with a maximum of 15 visitors viewing through the Zeiss telescope in their copper observatory dome, which opens to the night sky. While it can magnify much more, they generally view at about 208 times, as this gives an insight into deep-space objects. As a comparison, the average camera zoom lens magnifies only 4-6 times.
Through the Zeiss telescope groups view planets, moons, Orion and other nebulae, 47 Tucanae and other globular clusters, and galaxies. Unfortunately, by the time the show was over, the sky had clouded over. Rain checks or refunds were given for those of us who were headed to the Zeiss.
As it was prearranged, they showed us the telescope anyway so I could get the photo. For just a brief, yet incredibly special moment the clouds cleared and we could see the moon. It's not that often that things far exceed my expectations.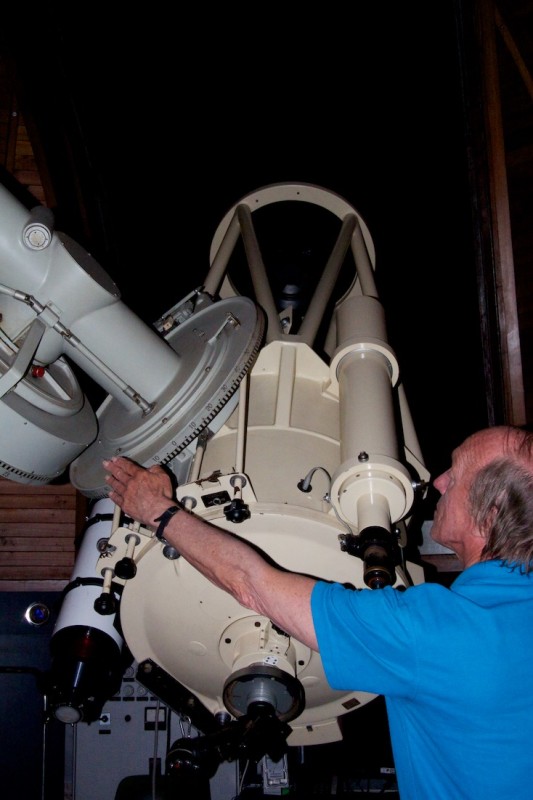 Arrive early, or plan to stay late to enjoy the other space and planetary displays. Allow at least 30 minutes, longer if you like to read everything.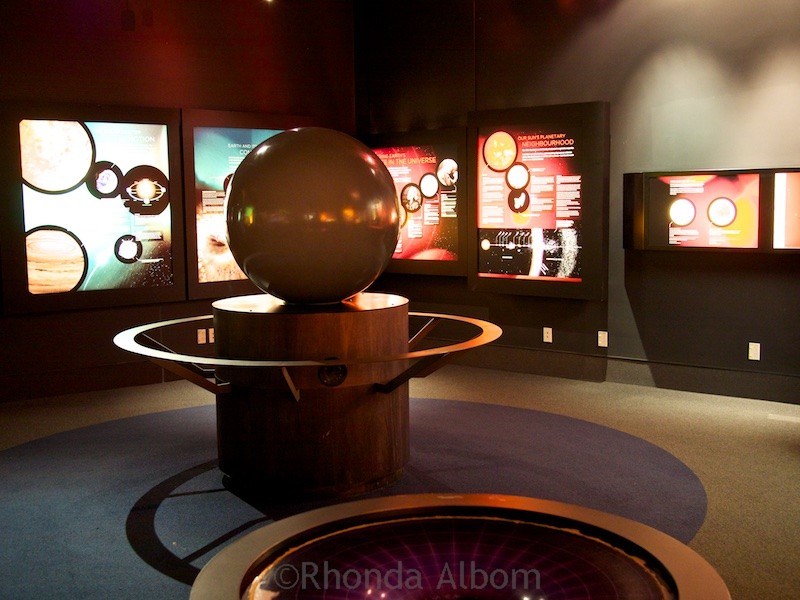 As I knew taking photos during the show would disturb my neighbours, we were brought back in after the last show. There we were taken from our world out into the galaxy, and then beyond.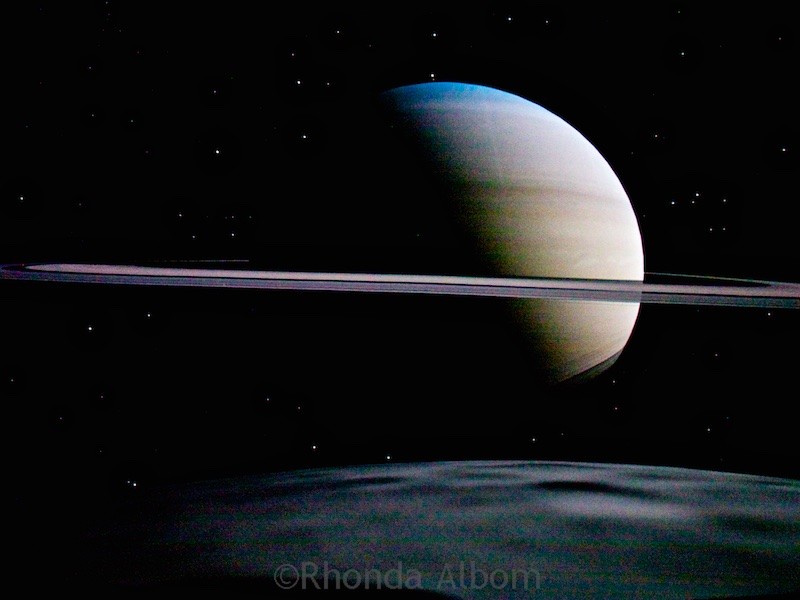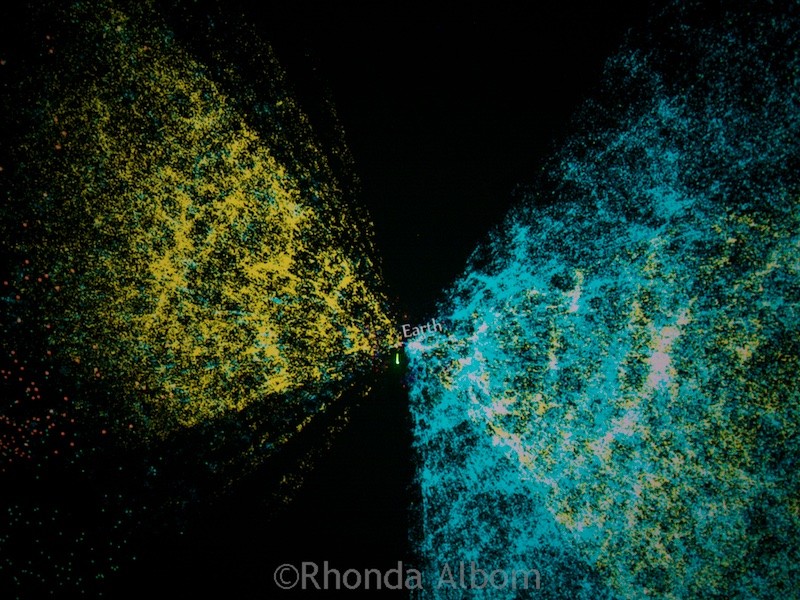 Practical Information:
Stardome Observatory is located in Cornwall Park (which is also home to One Tree Hill).
Admission to the gallery and exhibits is $2, and you pay more to see the shows. It is the shows that make it one of the best museums in the area.
All of the comfortable, reclined seats in the 360-degree dome theatre make it easy to see the show. The best viewing is from the back.
The live planetarium night sky shows that we saw is offered on Wednesdays to Sundays at 8 pm.
The courtyard telescope viewing is included with your show ticket, however, there is an extra charge to see the Zeiss.
Other shows in the planetarium are recorded, typical to what we have seen in other parts of the world (Spain, France, Alaska, USA).
Tuesday night's special live show is strictly 18+ (for alcohol) and shares the sky with a musical theme.
If you are bringing younger children, check out the weekend daytime shows. Click here for current shows and times.
Don't Miss: 25 Things to Do in Auckland at Night
Have you been to Stardome Observatory? Have you seen the sky through a Zeiss Telescope?
If you enjoyed this page, please share it on social media including Pinterest: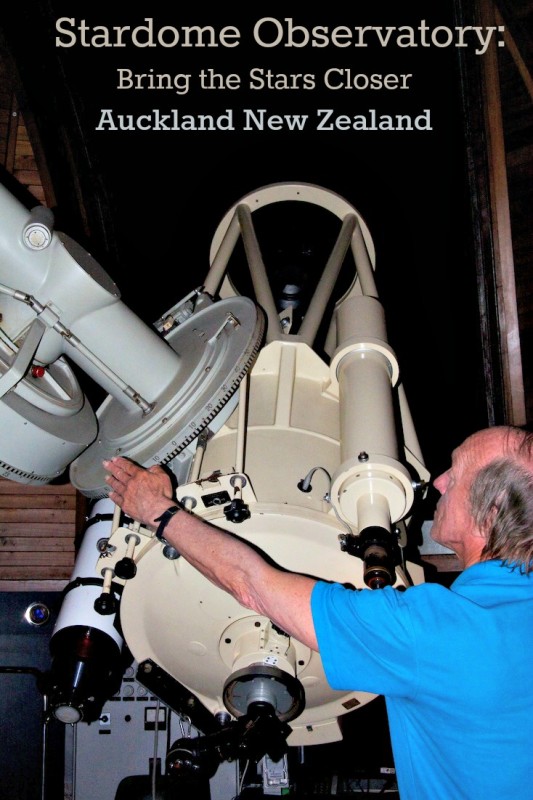 Disclaimer: I was provided with complementary entry and tour, however the opinions expressed here are strictly my own.
SaveSave