Nightlife in Auckland is full of surprises. While there are plenty of classic things to do in Auckland at night, we have also found a few out-of-the-ordinary and fun options. As longtime residents of Auckland, we know firsthand that the city truly comes alive after dark.
There's something special about exploring the bustling streets, vibrant nightlife, and cultural hotspots after the sun goes down. And lucky for me, I've got a partner in crime who shares my love for adventure: Jeff, my best friend, and husband.
Jeff and I have spent countless evenings exploring all this incredible city has to offer. Whether we're hitting the popular hotspots or venturing off the beaten path, we're always looking for new and exciting Auckland nightlife.
That's why we decided to put together this guide of 30 fun things to do in Auckland at night. We wanted to share our favourite experiences with others who are looking to make the most of their time in this incredible city at night. And now we have updated it for 2023.
We've got something for everyone on this list, from mini golf to a view of the city lights or a late night on the wild side. So whether you're a born-and-bred Aucklander or just passing through for a few nights, we hope this guide inspires you to get out there and explore all that Auckland has to offer after dark.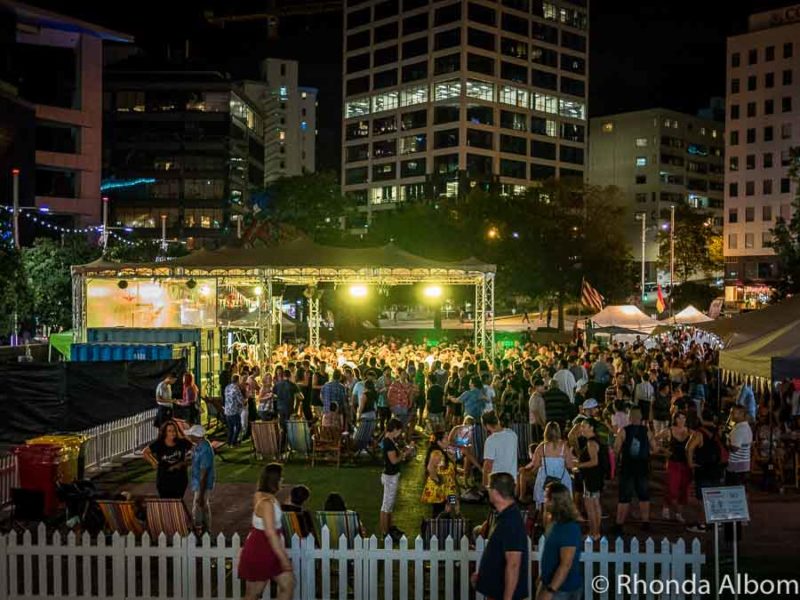 Best things to do in Auckland at night
Watch the sunset from atop an extinct volcano or from the water
Discover wildlife like kiwis and glow worms
Enjoy a bioluminescence kayak tour
Take a tour of the city lights
Get your heart pumping with night rides
Try your hand at indoor mini golf, axe throwing, or an escape room
Enjoy the city views from the Sky Tower
Stare up at the stars
Sample a variety of culinary delights
Hit the clubs
Explore your wild side with some late-night fun
Watch the sunset on top of a volcano or from the water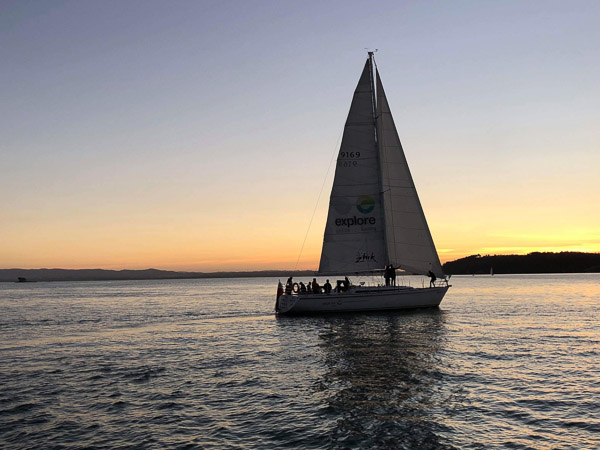 Depending on the weather, we love to get outdoors and enjoy a sunset. When we plan ahead, we often turn our evening into a sunset picnic date. Ideally, we prefer to be high up, like at the summit of one of the volcanos, or out on the water. But you can catch great sunsets at all sorts of spots, like Westhaven Marina.
Hike up a volcano
In a city built on the cones of 48 extinct volcanoes, there is no shortage of great spots to watch the day fade away. In fact, it's a great way to start an adventure full of things to do in Auckland at night.
We have a few favourite volcano peaks: Mt Eden is the highest natural point in Auckland, and on the clearest nights, we enjoy spectacular views of the city. Similar views are obtained from nearby One Tree Hill, and we generally choose between the two based on where we are headed for dinner or whatever we have planned next.
However, when we want to watch the sunset while enjoying the city skyline, we head to Mt Victoria in Devonport, which is on the north side of the Harbour bridge.
Kayak to Rangitoto Island
Meet at: Fergs Kayaks, 12 Tamaki Drive, Okahu Bay, Auckland
A uniquely New Zealand opportunity that we haven't done yet, but our visiting friends raved about it. Imagine kayaking with a guide to Auckland's youngest volcano. Then, hiking to the crater rim and enjoying the sunset as well as impressive 360-degree views of Auckland's skyline and the islands of the Hauraki Gulf.
This experience requires a moderate level of fitness and an adventurous spirit. The six-hour tour that starts late afternoon as darkness descends is one of the more exciting things to do in Auckland at night. Check for discounts and reserve your kayak tour here.

Auckland Harbour dinner cruise
Meet at the Explore kiosk inside Viaduct Harbour at the end of Quay St
One of my favourite places to enjoy the sunset is from the water, and a harbour dinner cruise is the perfect way to do just that.
Set sail on Waitemata Harbour with the stunning Auckland skyline as your backdrop. As you sail along, indulge in a delicious three-course meal from a top restaurant while watching the sunset paint the sky in a spectrum of colours.
You'll also get to learn about the fascinating history of the area and its landmarks from your knowledgeable guide. Bookings are essential and often discounted here.
Read next: Auckland Sailing: 9 Ways to Get Out on the Water
Discover wildlife like kiwis and glow worms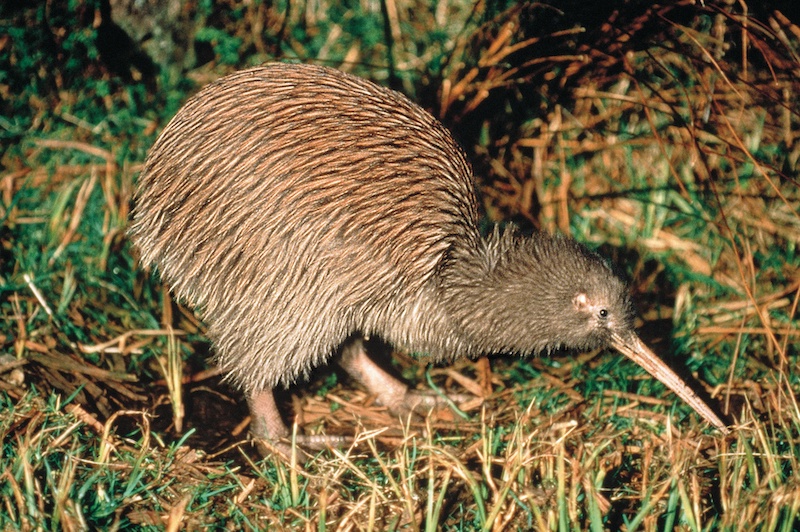 Enjoy the night sky and see glow worms
Shakespear Park, Whangaparaoa Peninsula
If you know where to look, you can see glow worms for free in a variety of locations in the country. Our favourite, as it's close to home, is to go on a night hike in Shakespear Park, first stopping to spot glow worms at Waterfall Gully, then on towards the lookout tower to enjoy the stars and the Milky Way in the dark night sky.
Look for kiwi birds in the wild at Tawharanui
Tawharanui Regional Park, Matakana
Tour pick-up is at the Matakana I-Site, Matakana
Tawharanui is not only one of the most beautiful of the Auckland regional parks, but it's also the ideal habitat for the northern brown kiwi bird. While you can explore by yourself, it's often good to go with an expert guide.
The trails are well-maintained and relatively flat. If you go on your own, be sure to bring a red flashlight to neither disturb the wildlife nor affect your night vision. Hopefully, you'll get the chance to observe the nocturnal kiwi in his native home. Check for discounts and reserve your tour here.
More outdoor active things to do at night in Auckland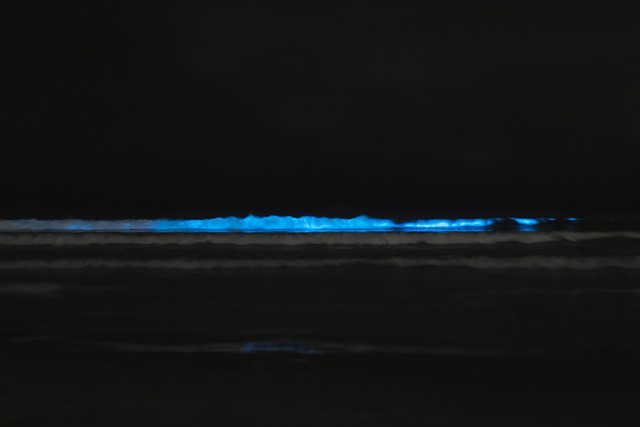 Bioluminescence kayak tour
Meet at: Okura Boat Ramp, 1 Okura River Road, Okura, North Shore
There is no better way to see the bioluminescent plankton light up the night beach than from the water, and kayaking keeps you low to the water to really enjoy the treat. We were excited to find this tour in Long Bay – Okura Marine Reserve, over the Harbour bridge. (Pick-up is available from the Albany bus station if you don't have a vehicle.) Book your bioluminescence kayak tour here.
Electric bicycle tour of Auckland city lights
Meet at Park Hyatt Auckland, 99 Halsey Street, Auckland CBD
If bicycling the hills of Auckland seems like too much work, this guided tour is on electric bicycles. From the purple cycling path to vantage points for sparkling views, this is one of the eco-friendly night activities in Auckland. Book your electric bike tour here.
Rainbow's End Night Rides
Rainbow's End is an iconic theme park in Auckland. While we haven't experienced the night rides, at least one member of our family has been on each of the rides at Rainbow's End. The park is famous for its adrenaline-pumping rides like the Corkscrew Coaster and the Stratosfear. The park transforms into a magical wonderland offering night rides on selected nights.
Active indoor things to do in Auckland at night
For those who want a mental and physical challenge, Auckland's escape rooms and virtual reality all stay open until at least 10 pm.
Mini Golf at Holey Moley Golf Club
204 Quay Street, Auckland CBD
Not your typical golf club, we found Holey Moley to be crazy and creative mini-golf, with snacks, dinner, a bar, and even a private karaoke room. Choose from 9, 18, or 27 holes. Loaded with laughs, it provides family fun during the day, converting to adults only after 7 pm. Located on Viaduct Harbour, it's the ideal place to get your evening rolling before you hit the clubs.
Try your hand at axe throwing
5 Galatos Street, Auckland CBD
Honestly, I think this is one of the more unique evening activities Auckland has to offer. And we reviewed it and captured some of our fun on video. Grab a group of friends and try your hand at axe and hatchet throwing. And don't worry; Sweet Axe shows you what to do; success is all about technique over strength. Reserve your spot or an entire lane. Both are at discounted prices with these links.
Discover the clues at an escape room
Level 1, 23 Victoria St East, Auckland CBD
If it's an escape room you are after, certainly check out Escapade NZ. Locked in a room with your friends, you will need to solve the mystery to find the way out. Most importantly, clues are everywhere. Last time we just rocked up, and they were full. Booking ahead and save up to 50%.
Head for some multiplayer virtual reality
28 Hurstmere Road, Takapuna
Here's your chance to completely immerse yourself in multiplayer virtual reality with friends. Reserve your virtual challenge here.
Skiing, snowboarding, or tubing at Snowplanet
91 Small Road, Silverdale
Year-round, day or night, don't miss New Zealand's only indoor snow resort. While skiing or snowboarding are popular, for us, the real family fun comes when we choose to tube. Be sure to dress warm, and bring gloves. Remember, it's a steady -5ºC inside. There are often discounts available with these links: Reserve your snow pass here or reserve an hour of winter tubing fun here.
More things to do in Auckland at night – city lights or stargazing
Stargazing in Auckland offers a serene and awe-inspiring experience, especially when you venture away from the city lights to truly immerse yourself in the celestial wonders above. Some of our favourite locations are just below.
Sky Tower viewing platform
72 Victoria Street West, Auckland CBD (corner of Federal St and Victoria St)
Take an elevator up to the top of the Sky Tower to enjoy views of Auckland from the tallest tower in the southern hemisphere. The view at night is much different from the one during the day. In the past, we have timed it right and went up just before sunset and enjoyed both views on one visit. Many people consider it an Auckland must-do. Check for discounts and reserve your entry here.
Stardome Observatory and Planetarium
670 Manukau Road, Epsom, Auckland
We have been a few times and know first-hand that the live show is different every night and features a reproduction of the current night sky. First, as seen with the naked eye, then as if the city lights (or clouds) disappeared. Travel virtually beyond Auckland's sky into the galaxy. After the show, head outdoors and view stars, planets, and nebulae through the courtyard telescopes. This is a family-friendly event for ages 8+. Read our review of our visit to Stardome Observatory.
Stargazing from anywhere dark
We have enjoyed stargazing from several excellent Auckland locations, most notably coastal beaches and nearby regional parks. One of our favourites is Shakespear Park, and while it's local for us, it is a bit off the beaten path if you are staying in the city itself.
A popular spot, also out of the city, to avoid the ambient light are the West Coast beaches like Piha or Bethells Beach, where the rugged coastline and relatively low light pollution make it an ideal location for observing the night sky.
Another fantastic option is heading to the Waitakere Ranges, where lush native forests and quiet trails lead you to secluded clearings perfect for stargazing. These tranquil natural settings provide an excellent backdrop for spotting constellations, meteor showers, and even the Milky Way, making it a memorable nighttime activity for both astronomy enthusiasts and people like us, just seeking a peaceful escape from the city's hustle and bustle.
Tasty things to do in Auckland at night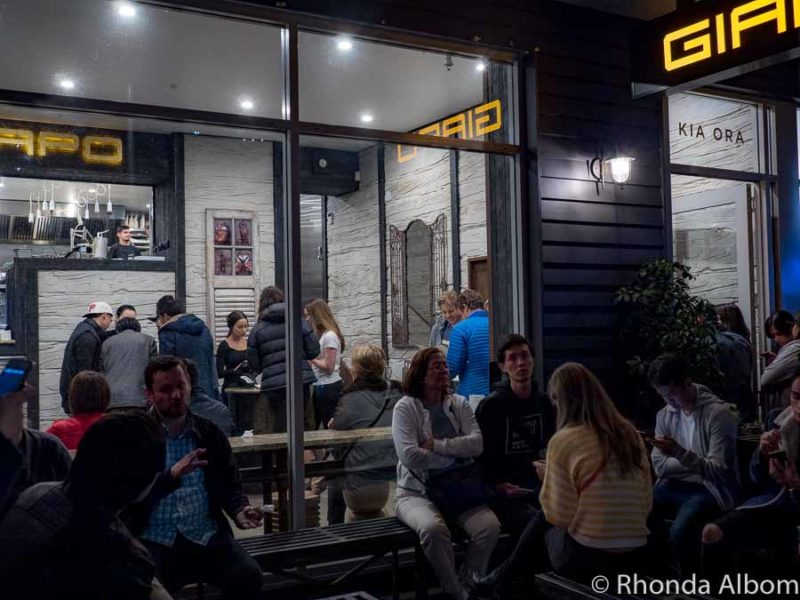 Auckland is filled with unique dining and dessert options. Three standouts are below. However, if you don't see what you want here, check out these 20 unique Auckland restaurants.
Enjoy an artistic ice cream creation at Giapo
12 Gore Street, Auckland CBD
Giapo takes ice cream to an art form. Giapo's handmade creations will tickle taste buds you didn't know you had. Of all the things to do in Auckland at night, enjoying ice cream from Giapo is the one we do the most often.
The White Lady
Corner Commerce Street and Fort Street, Auckland CBD
This food truck is your chance to join locals in a late-night tradition while enjoying a tasty burger. This food truck is out on the same corner every night and all weekend. It is one of the few places open very late at night to eat, and there always seems to be a crowd, yet food preparation is quick. It's outdoors, and there are plastic crates to sit upon, but most people eat standing or take it to go.
Auckland Night Market
Various locations
Auckland night markets are a mix of street food, crafts, supplies, and entertainment. There is a market almost every night in the summer. Often found in a parking garage, they rotate locations nightly.
Nightclubs, bars, and pubs: Auckland night life without the kids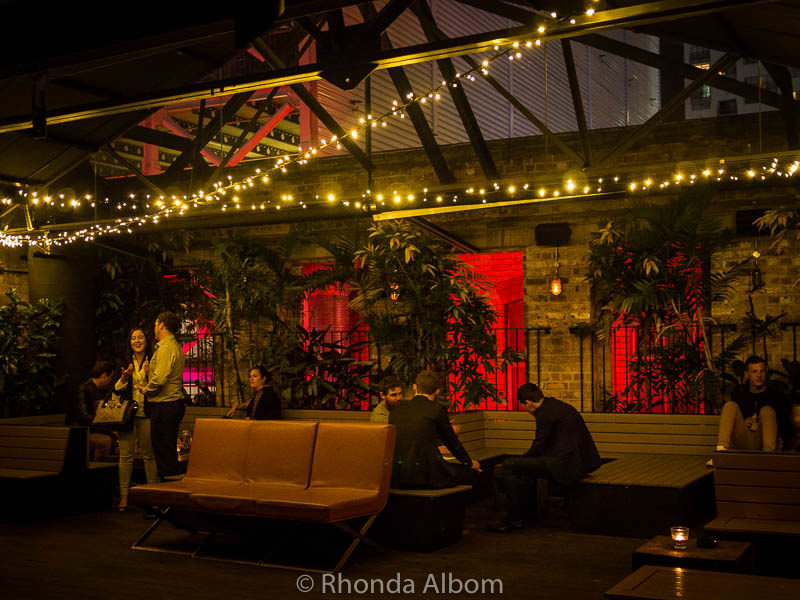 Like most cities with universities, many of the Auckland night activities revolve around bars, many of which cater to a younger crowd and don't get busy until late. So, get ready to dance, meet up with friends, or just hang out at one of the Auckland bars or nightclubs.
NOTE: Most importantly, you need a passport or an official New Zealand ID card for entry to NZ bars.
Meet other students on Auckland's biggest bar crawl
Meets at Shadows Bar, 8 Alfred Street
If you are young at heart (but over 18) and in Auckland on a Wednesday night, join 100+ young locals and international visitors at the Frenzi Bar Crawl.
Or, visit on your own. Here are a few of the popular CBD bars to get you started:
Soul Bar – Lower Hobson Street, between Customs St West and Quay St
'Because every city needs a soul'. Also, on the Viaduct, this is a place to be seen, relax and enjoy the sunset, or to discover new music, a mix of live and DJ.
Cassette Nine – 9 Vulcan Lane
Quirky and fun, this place features sharable teacup cocktails.
Glass Goose – 78 Federal Street
A rooftop bar up a hidden staircase at the end of Federal Street near the Sky Tower. Contemporary yet casual, this is one bar you don't want to miss.
The Roxy – 7 Fort Lane
Located above the old Roxy Theatre. This multi-level dance club has a rooftop garden.
Everybody's – 7 Fort Lane
A hidden gem, it's both a bar and restaurant located just below the Roxy.
Sapphire Nightclub – 1 Fort Lane
Open until 3 am, it's the new place to be for dancing and cocktails.
Saturdays Britomart – 48 Custom Street East
The place to go for afternoon drinks or dancing the night away.
Habana Joe's – 4 Darby Street
Wooden interior, pool tables, dance floor, and plenty of seating give it a relaxed atmosphere. A DJ livens things up on the weekends.
Danny Doolans – 204 Quay Street
An Irish pub featuring craft beers on Viaduct Harbour.
Pro Tip: Many bars charge a cover from 10 pm. If you start early, be sure to ask for a hand stamp for re-entry later.
More fun things to do in Auckland at night for adults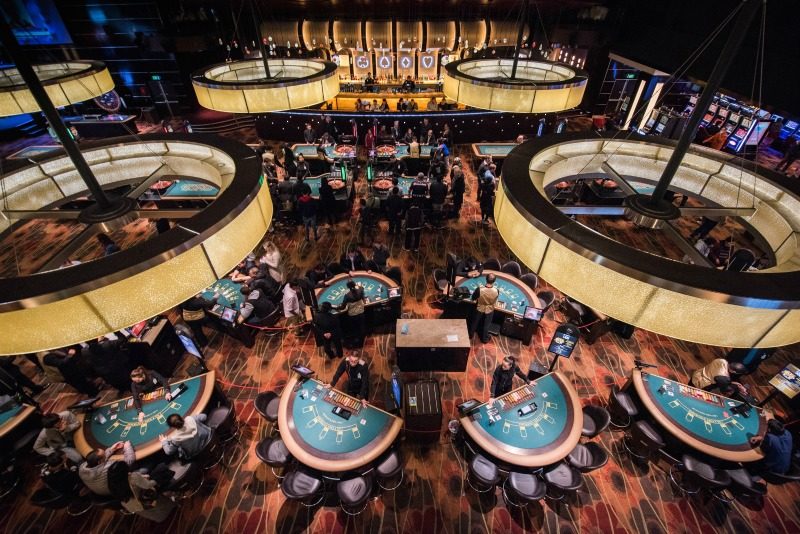 If it is laughter that you are after, the two funniest spots in the city are Classic Comedy Club or Caluzzi Bar and Cabaret. And, the casino can round out your evening.
Laugh the night away at The Classic: Comedy Club
321 Queen Street, Auckland CBD
The Classic presents a different show every night. While some may be family-friendly, be sure to check as much of the comedy is adult-themed. Also, seating is first-come, first-served. If you want to risk getting heckled by the comedian, be there early to grab a table near the stage. We had loads of fun when we did this, but sometimes the comedians get a bit mean.
Caluzzi Bar and Cabaret is a complete evening of fun
461 Karangahape Road, Auckland CBD
Caluzzi is a complete night out with dinner and a drag queen show that kept us laughing for hours. Not suitable for children, the adult-themed humour is loaded with double entendre. The talented "ladies" are both the servers and entertainers. Be sure to book in advance, as Caluzzi frequently fills up. Read our full review.
Enjoy the casino lifestyle
72 Victoria Street West, Auckland CBD (corner of Federal St)
SkyCity is a classic casino that has all the bells and whistles of any world-class gambling establishment without the gaudy lights of Las Vegas. Open 24 hours for gaming, entertainment, or just catching up at one of the bars with friends, it is one of the things to do in Auckland at night or anytime.
Very late night activities Auckland – strictly adults-only
If you are looking to take a late-night walk on the wild side, head to K-Road (officially Karangahape Road). The bohemian neighbourhood stays alive well into the wee hours of the morning with bars, strip clubs, and brothels. K-Road is especially interesting on Halloween.
Some of the popular late-night K-Road destinations:
Family Bar: A popular LGBTQI+ bar.
Eagle Bar opens at 4pm and stays open late, attracting a mixed crowd.
Thirsty Dog is a fun place to go for live music or shows.
Whammy Bar classifies itself as a dive bar.
Calendar Girls offers an artistic full strip-tease.
The White House is around the corner on Queen Street and offers a cabaret striptease. American-themed, a portrait of former US president Bill Clinton hangs just beyond the entrance.
Men of Steel on Hobson Street has a male strip show.
If none of these appeal to you, people-watching on K-Road is always one of the more interesting things to do in Auckland at night. There is generally a strong police presence. You will want to be more vigilant and stay out of Myers Park after dark.
As the night progresses, the sleazier Auckland night activities seem to gain popularity. There are places I wish I didn't know existed, and I will neither visit nor write about them.
(Read Next: 75 Free and Nearly Free Things to Do in Auckland )
Save on your NZ trip with these resources
These are our go-to companies when we travel. We believe this list to be the best in each category. You can't go wrong using them on your trip too.
Flights: we use Expedia for the best and cheapest flight options.
Accommodations: we use Booking.com (hotels), Bookabach (self-contained in NZ) or Hostelworld (budget).
Cars (gas or electric): we use RentalCars to search for deals and dealer ratings.
Motorcycles: we have heard good things about BikesBooking.
Campervans or Motorhomes: we use Campstar where Albom Adventures readers get a 3% discount.
Activity discounts: we check Bookme.com for discounts of up to 70% on activities.
Private guides: we love the private guides at Tours by Locals.
Travel Insurance: while not required, we always opt for travel insurance and start at InsureMyTrip to compare coverage plans.
Check out our travel resources page for more companies that we use when you travel.
Save for later
If you enjoyed this article, please share it on social media and save it for later on Pinterest.
What will you do in Auckland tonight?
You might also enjoy:
Disclaimer: We are frequently provided with complimentary entrances, tours, or sample items. However, the opinions expressed here are strictly our own.