New Zealand cuisine is often difficult to define. A melting pot of flavours and cultures, there are thousands of places to eat in Auckland. While most focus on traditional dining or a specific ethnicity, my favourites tend to be the more unique restaurants in Auckland. While the typical kiwi dinner is a meat and two vegetables, dining out is more adventurous. Here, you will find the best, quirkiest, coolest, and most fun restaurants in Auckland, updated for 2020.
We recommend products and services that we trust and often have affiliate partnerships. As a result, we receive a small compensation when you make a purchase using these links. In some cases, the links can save you up to 70%.
Unique restaurants in Auckland Central
Federal Delicatessen
86 Federal Street, Auckland CBD
09-363 7184

New Zealand's version of an old-school New York City Jewish deli, with a Canadian Deli twist (as evident by the poutine on the menu). It's a great choice for lunch or dinner with classic meals, sandwiches, soups, milkshakes, and desserts.
The portions are large, the food outstanding, and it's the only place in Auckland CBD that we know of with coffee refills. If you visit for Sunday brunch and can tear yourself away from a traditional deli favourite, my recommendation is the halloumi salad.
Mexican Cafe
67 Victoria Street West, Auckland CBD
09-373 2311

Home to what we believe is the best American style Mexican food in Auckland. This is the place to get your burrito or chimichanga fix. If you like Latin music and dancing, head here on a Friday night (beginning at 10.30 pm) when they convert to a salsa dance club.
Bellota
91 Federal Street, Auckland CBD
09-363 6000
A Spanish tapas and wine bar, with live entertainment most weekends. With a head chef from Costa Brava Spain, the flavours are exactly what you would expect. The tapas takes us back to our time in Spain. The word "bellota" is Spanish for acorn. When you visit, read the menu to learn why. Bellota is a Peter Gordon restaurant.
XuXu Dumpling Bar
Galway Street & Commerce Street, Britomart
09-309 5529

Delicious plates of steamed dumplings, wine, or cocktails at a more intimate table setting are perfect to start or end your evening.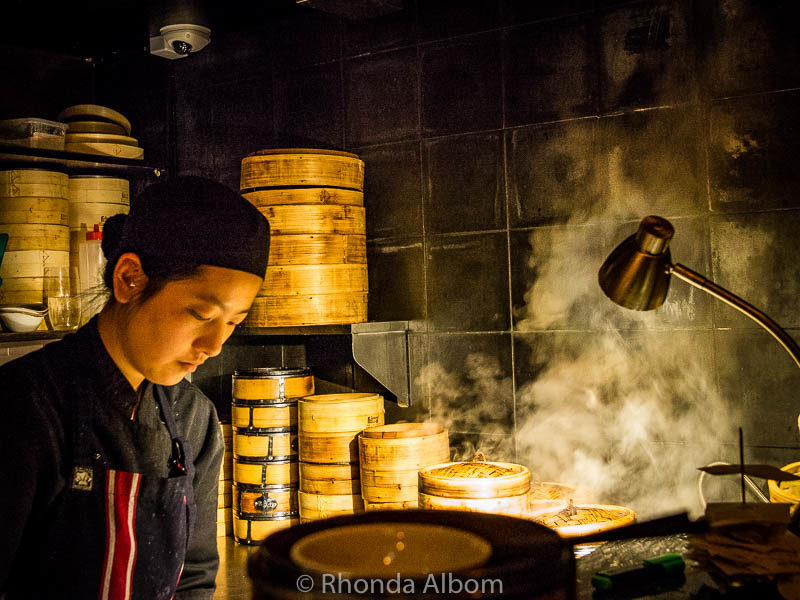 Auckland harbour dinner cruise
Auckland Viaduct Harbour

If you ask me, there is nothing better than dinner and sailing on the Waitematā Harbour. The Explore group makes this possible with a 2.5-hour Auckland harbour dinner cruise. Welcome drinks, canapés, and your choice (in advance) of a main including gluten-free, dairy-free, and vegetarian options. Remember to bring a jacket, flat shoes, and to dress for the weather conditions. Bookings are essential and often discounted here.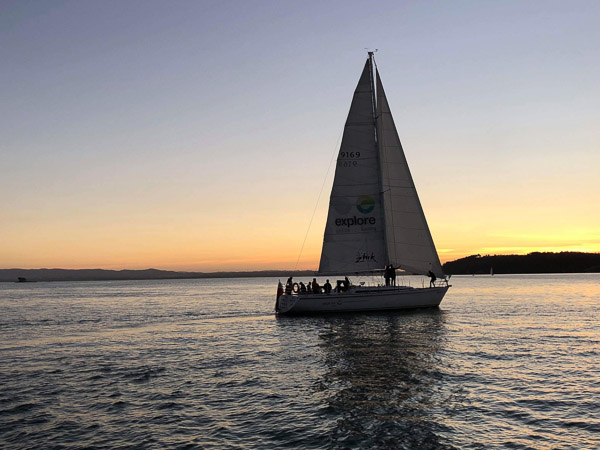 Masu
90 Federal Street, Auckland CBD
09-363 6278

An elegant Japanese restaurant in Auckland with meals made for sharing. There are a few sushi items on the menu and even a sushi bar that you can sit at, but my recommendation is to try a little bit of everything. With meals made for sharing, this is easy. One of the most unique things at Masu is the ability for customers to create their own shoju.
Sugar Club or Orbit
72 Victoria Street West, Sky Tower, Auckland CBD
Sugar Club: 09-363 6365
Orbit: 09-363 6000

Located near the top of the Auckland Sky Tower, the Sugar Club offers an impressive, high-end dinner. One floor below, Orbit is New Zealand's only rotating restaurant, allowing diners an opportunity to enjoy panoramic views of Auckland while they dine.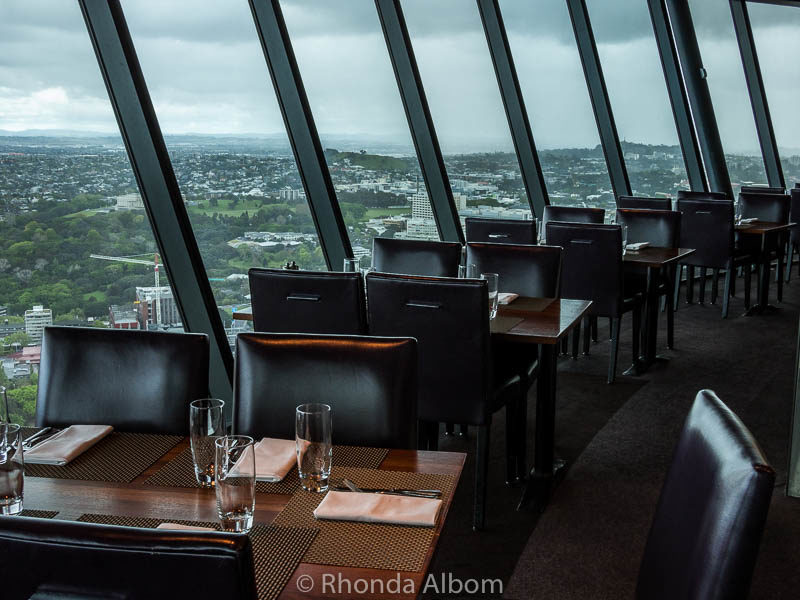 Unique restaurants in Auckland: desserts
Giapo
12 Gore Street, Auckland CBD
09-550 3677

Possibly the world's best handmade ice cream creations. Giapo is my favourite culinary destination in Auckland, and if you are looking for something sweet, Giapo is the answer for where to eat in Auckland.
Mellow Coffee and Dessert
42B High Street, Auckland CBD
09-307 0707

If you are dreaming of cheesecake, macaroons, or a giant flavoured shaved ice, then head to Mellow. You will be drawn in by the relaxed, mellow atmosphere, but the desserts and coffee are what will keep you coming back. As big as they look in the photo, you will want to arrive hungry to Mellow, but you won't leave that way!
Unique restaurants in Auckland: Upper Queen to K-Road
Caluzzi Bar and Cabaret
461 Karangahape Road, Auckland CBD
09-357 0778

Dinner and a flamboyant drag queen cabaret show is a complete night out that will keep you entertained and laughing for hours. Caluzzi is the most colourful of the things to do in Auckland at night.
Al's Deli
1/492 Queen Street, Auckland CBD
09-373 2961

A Canadian-style delicatessen, they provide much of the city with their bagels. One of our favourite menu items is the special doughnuts that come with a syringe, allowing you to add your own filling.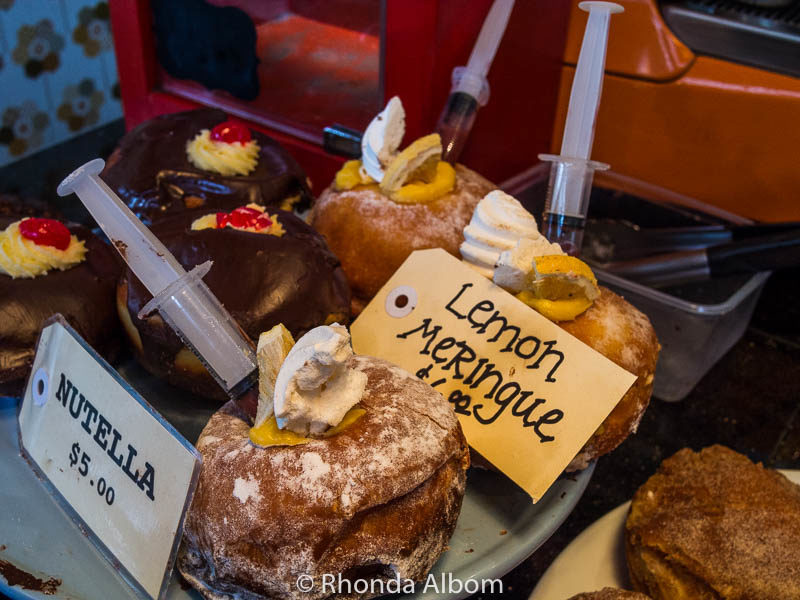 Unique restaurants in Auckland: Ponsonby
El Sizzling Chorizo
136/138 Ponsonby Road, Ponsonby Central
09-378 0119

An Argentinian barbecue with flavours so authentic a South American friend refers to it as "heaven". Called Asado, the style of slow-cooked barbecue produces meat so tender and delicious, it is no surprise that El Sizzling Chorizo is often crowded.
Located inside Ponsonby Central, it sits alongside 14 restaurants in this small up-market mall. Undercover, it offers a variety of international options alongside a few specialty retail shops. Therefore, it's a perfect destination for any weather.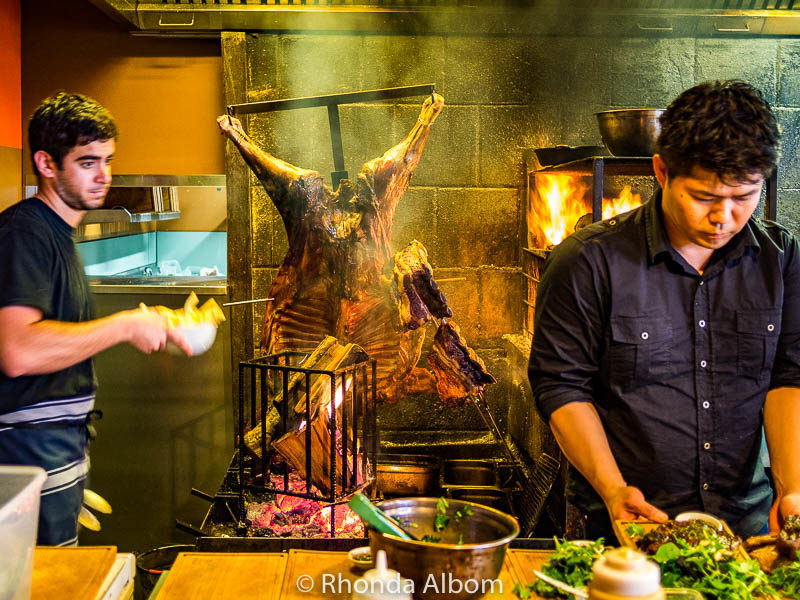 Blue Breeze Inn
146 Ponsonby Road, Ponsonby Central, Ponsonby
09-360 0303

Modern Pacific Chinese with surprisingly large portions made for sharing. The mix of delicate flavours and spices have resulted in Blue Breeze Inn moving up my list as one of my favourite Auckland restaurants. Located at a corner of Ponsonby Central, it has an exterior entrance.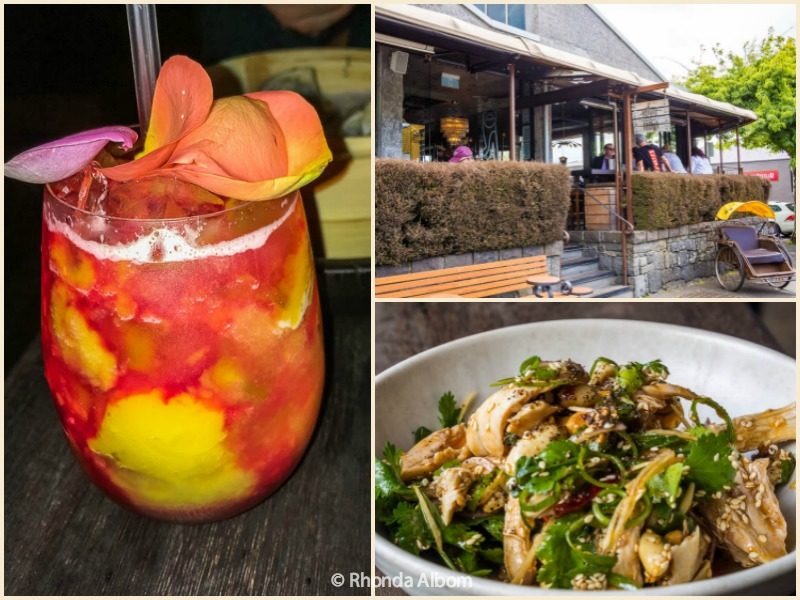 Mexico
164 Ponsonby Road, Ponsonby, Auckland 1011
09-280 3919

An atmospheric spicy treat with finger food made for sharing. If you are headed to any of the Ponsonby restaurants, Mexico is worth a visit just to see the artwork and decor.
Other Mexico locations:
Britomart: 23 Britomart Place, Auckland CBD
Takapuna: 4 The Strand, Takapuna
Sylvia Park: shop 67/286 Mount Wellington Highway, Mount Wellington
Ellerslie: Corner Ladies Mile &, Main Highway, Ellerslie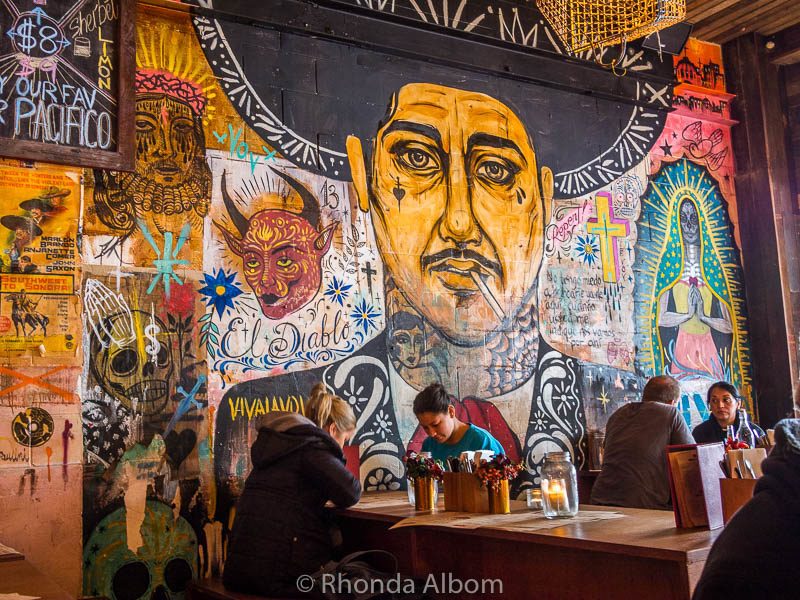 Unique restaurants in Auckland: Wynyard Quarter
Wynyard Quarter is a buzzing, redeveloped, family-friendly district boasting Auckland waterfront restaurants, a playground, a community garden, the Auckland Fish Market and Seafood School, and giant wooden recliners for relaxing and enjoying the day. Our two favourites are Baduzzi and Sal's Pizza.
Sal's Pizza
12 Jellicoe Street, Wynyard Quarter
09-368 7257

If you are looking for an American style pizza, no one in New Zealand does it better than Sal's. This is New York-style pizza outside of the US at it's best. Even the large pizza size reminds us more of American pizza than what we typically find in New Zealand. They now have several locations throughout the city:
2 in Auckland CBD: 49 Fort Street OR 265 Queen Street
Upper Queen: 183 Karangahape Road
Parnell: 2 Heather Street
Mission Bay: 99B Tamaki Drive
Mount Eden: 412 Mount Street
Birkenhead: 50 Birkenhead Avenue
Takapuna: 1-7 The Strand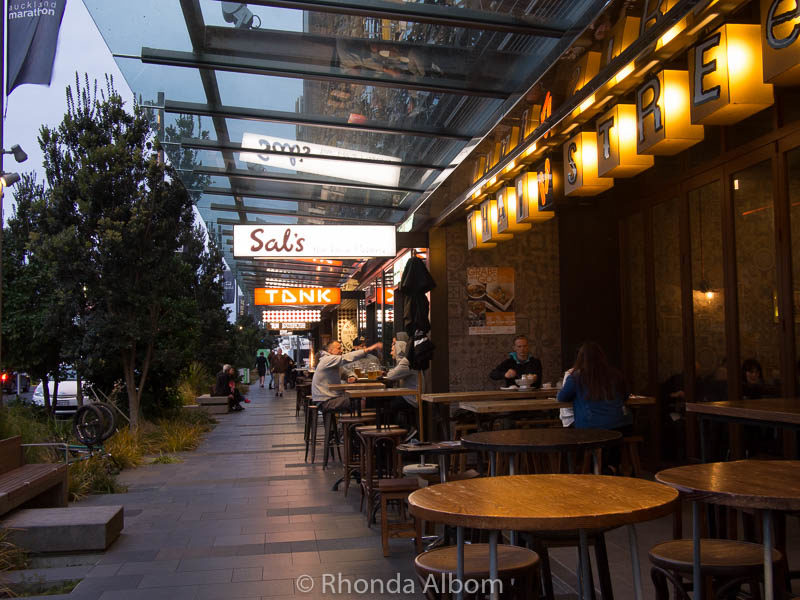 Baduzzi
10-26 Jellicoe Street, North Wharf
09-309 9339

Italian perfection. With meals made for sharing, you can enjoy traditional flavours as well as new ones. Be sure to try one of their meatball dishes (Baduzzi means meatball in Italian), and they can help you pair it with the right wine if that is your desire. And, save room for dessert, the non-traditional tiramisu (seen in the image) is a real treat.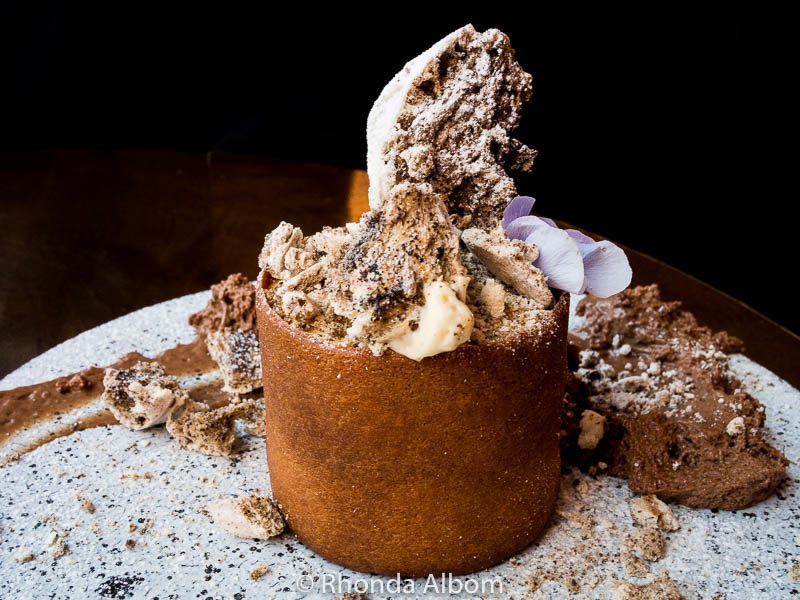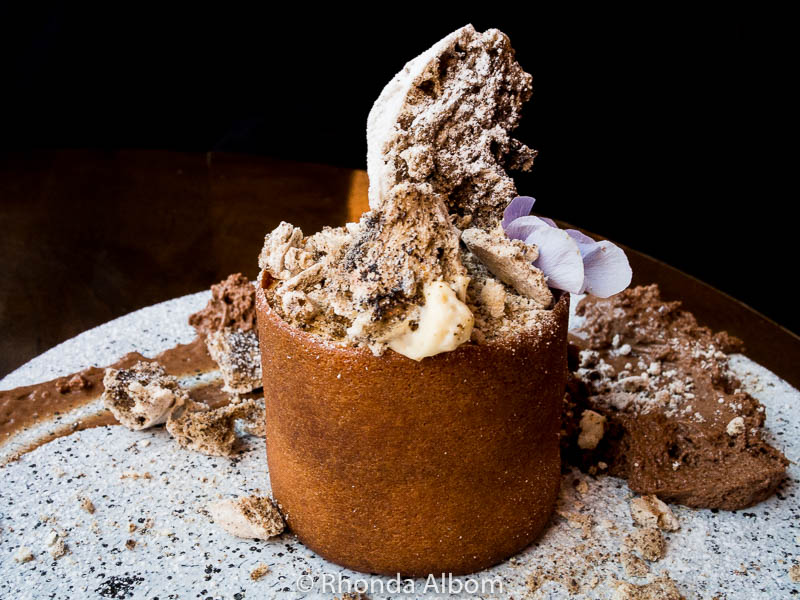 Places to eat in Auckland – outside of the city
I have a few favourites well outside the city centre, each more of an experience than a meal. I have previously written about:
Practical information for dining in Auckland
In New Zealand, as in many other parts of the world, the meal is the evening's activity. People linger, enjoying the time with friends and the food without feeling rushed.
Auckland's trendy restaurants will often reserve tables for those who have booked in advance and will turn away customers rather than start a waiting list even when there appear to be empty tables.
It's not uncommon to be given an opportunity to order drinks even before getting the food menu.
An entrée is an appetizer; the main is your meal.
When you are ready to leave the restaurant, you will need to ask for a bill. It will not be brought to the table otherwise.
Tipping in restaurants, (or in hotels, spas, and taxicabs) is not customary in New Zealand. Waitstaff are paid a living wage. Some restaurants add a "tip" line on the bill. Locals ignore it.
A "cafe" generally serves breakfast and lunch and closes by 4 pm in Auckland (2 pm in much of the rest of the country).
Visiting New Zealand?
Explore New Zealand from your screen or plan a an adventure: Join us at Explore New Zealand Facebook Group to share photos and stories, ask questions, or discover New Zealand.
Save for later
If you enjoyed this article, please share it on social media and save it on Pinterest for the next time you are hungry.
Are you still wondering where to eat in Auckland? Where will you try next?
You might also like:
Disclaimer: To write a proper review, we need to experience the event. Therefore, we frequently have complimentary entrances, meals, or sample items. However, the opinions expressed here are strictly our own.