Giapo, Auckland. If you have been to New Zealand, your taste buds probably just came alive from hearing the name. There is no doubt in my mind that Giapo serves the best ice cream in Auckland, possibly the world. Each creation is a work of art.
In his usual artistic and creative flare, Giapo has created a few new treats for the 2018  holiday season. Who could resist these limited-edition Christmas Hand Bell and Christmas Mince Pie Ice Cream creations?
Now, at a new location, the Giapo menu is more irresistible than ever.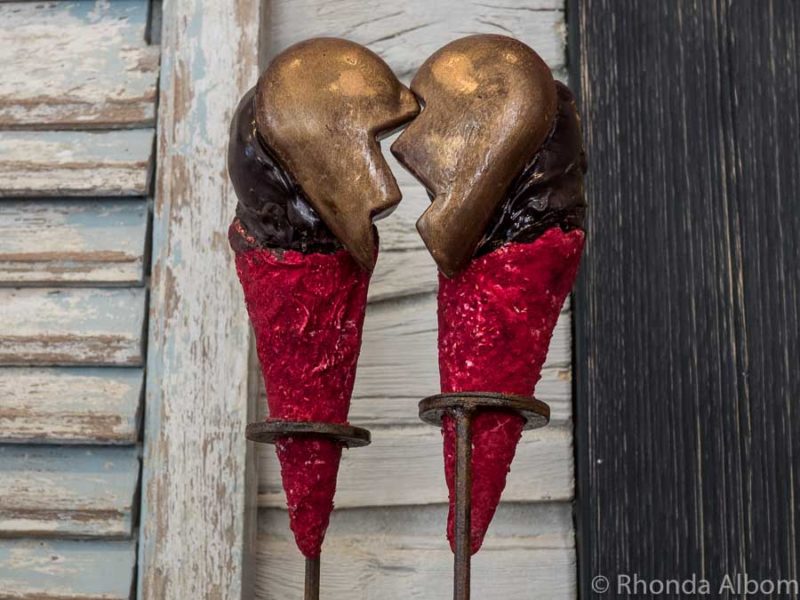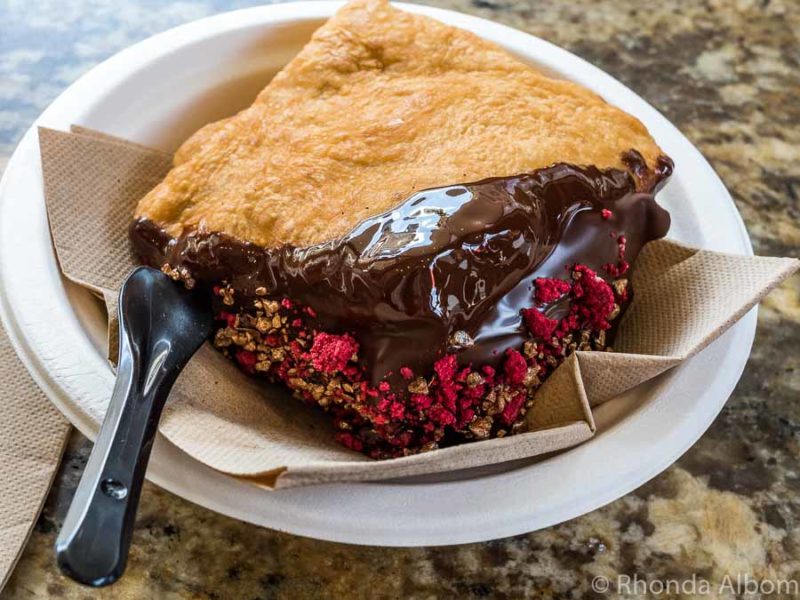 Let me reassure you, the old favourites are still here. The new creations expand the menu created by Auckland ice cream chef Gianpaolo Grazioli, better known to his fans simply as "Giapo". The Giapo menu challenges the boundaries of ice cream with treats designed around worldwide comfort foods.
A quote from the recent press release, "In one bite from the new menu, you take a magic journey to two places: it could be to a street cart in Mumbai, to a trattoria in Naples, an izakaya in Tokyo, or to an old-school Maori family gathering. The other part of the journey is to somewhere new, a place where ice cream speaks to you in a new and thrilling language – a journey to a Giapo state of mind."
Not surprisingly, there is always a queue when we arrive, often out the door of the ice cream shop. It moves quickly, yet once at the front, you are greeted, asked about allergies, offered samples, and made to feel like you are the only person that matters at this moment. Over-delivery is the motto and we are never disappointed.
On a recent visit, we were invited upstairs, into the workspace next to one of the kitchens. It's an enchanting place where creativity flows and Giapo's brilliant creations begin to take form. We sat, talked, and enjoyed one of their classics. Did I go for my favourite Giapo Bueno, or did I branch out and try a Hokey Pokey, or a Kiss Kiss on that day? I can't remember. I love them all.
Giapo is changing how people experience ice cream by changing the function of ice cream and how people use it. "These are not ice cream as we know it. People that buy these items, do not necessarily buy it to lick it or to cool themselves down because it is hot, this is something new for people that see ice cream the way we do, as a platform to express freedom and to challenge the status quo."
From the Original Giapo Menu and Location
In fact, all of my old favourites still exist. They also are Giapo ice cream turned into an art form. This New Zealand ice cream shop continues to offer the perfect handmade combination of flavours. The secrets are passion, attention to every detail, and fresh New Zealand ingredients. The former shop staff of 25 employees included nine chefs working behind the scenes 24 hours a day creating everything from scratch. Now, I am sure there are more. The result is nothing short of perfection.
The first time I met Giapo, he wasn't working, so no chef's uniform. Instead, he wore a button-down shirt and matching cap, both with ice cream cones printed across them. You couldn't help but smile when you spoke with him. He knows all 67 farmers and suppliers and ensures he has the quality ingredients required to create his masterpieces (only the chocolate, vanilla, and a few spices are grown outside of New Zealand).
A few flashbacks to the original location, which no longer exists except in our memories:
Practical Information on Giapo Auckland:
Giapo Auckland is now at 12 Gore Street, now in the Britomart section of the central business district.
Giapo opening hours are from 12.15 pm until 10:15 pm Sunday to Thursday, and until 11:15 pm on Fridays and Saturdays. It's our favourite of the things to do in Auckland at night or any time of day.
For more information, check out their official website.
The servings are huge, so arrive hungry. Giapo prices vary by selection.
Many travel books feature Giapo, including my favourite local guide: Lonely Planet New Zealand.
If you are looking for other dining options in Auckland, check out these 20 unique restaurants in Auckland.
Do you agree, Giapo is the best ice cream in Auckland? What is your favourite New Zealand ice cream flavour? 
Please share this article on social media including Pinterest:

Included on: 75 Free and Nearly Free Things to Do in Auckland New Zealand.
Disclaimer: We were provided with the ice cream we photographed, as well as the other images and press release information used in writing this article. However, the opinions expressed here are strictly my own.