A large aspect of Argentinian culture revolves around food. Typically family or friend gatherings revolve around a meal, and I have yet to go to an event without at least biscuits or mate (mah-te) being there. In fact, there are so many different types of Argentinian food that I can't write about it all in just one post.
Argentinian food is meat-centred, with the most famous and typically Argentinian meal being asado. Also very common is pasta. It has taken a little bit of time to get used to the lack of vegetables found in meals. Salads are sometimes served with meals like asado and milanesa, but on the whole a lot less than the New Zealand diet. I have met one or two vegetarians here, but they are grossly outnumbered.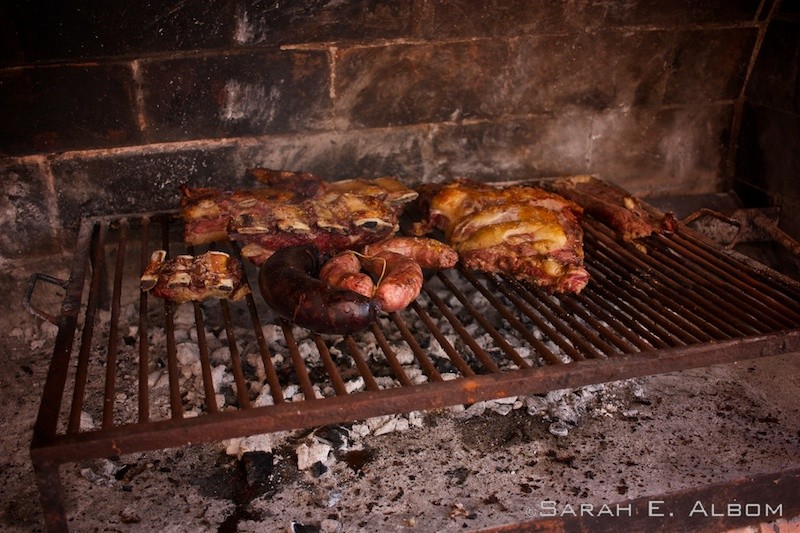 Meals are an important time, and in social gatherings can last hours. A few weeks ago at the birthday lunch of a host cousin, we started the meal around midday or 1 and were at the table drinking and talking past 6pm. Here in Argentina, the meal is the event.
Drinking is also very common, from night clubs to asado lunches. It is common for kids and teens to drink alongside their parents, and there are a wide range of Argentinian wines, beers, and liquors.
Argentinian food can also be starch-intensive. Bread is normally served in a basket at restaurants, and eaten as a snack at home. One of my favourite snacks (though I prefer to use rice crackers over bread) is ham and cheese on bread.
And there are also Argentinian sweets.
Do you have a favourite Argentinian food? What new item will you try first?