Argentina's everchanging landscape and colourful lifestyles stole my heart. It's a huge country offering endless experiences ranging from penguin spotting to tango dancing. Yet, there are plenty of things to catch first-time visitors off-guard. With this in mind, we created this Argentina travel guide and filled it with Argentina travel tips to keep the surprises to a minimum and the good days to a maximum.
To be honest, I found Argentina as enchanting as our daughter made it sound during her year-long stay as an exchange student. It's an easy country to visit as long as you remember a few of the Argentina travel tips below.
Where is Argentina?
Argentina is located in the southern portion of South America, separated from Chile by the Andes mountains. To the north, it has borders with Bolivia, Brazil, Paraguay, and Uruguay. Covering 2.78 million sq kilometres, Argentina is the world's 8th largest country, and it accounts for nearly 16% of South America's landmass.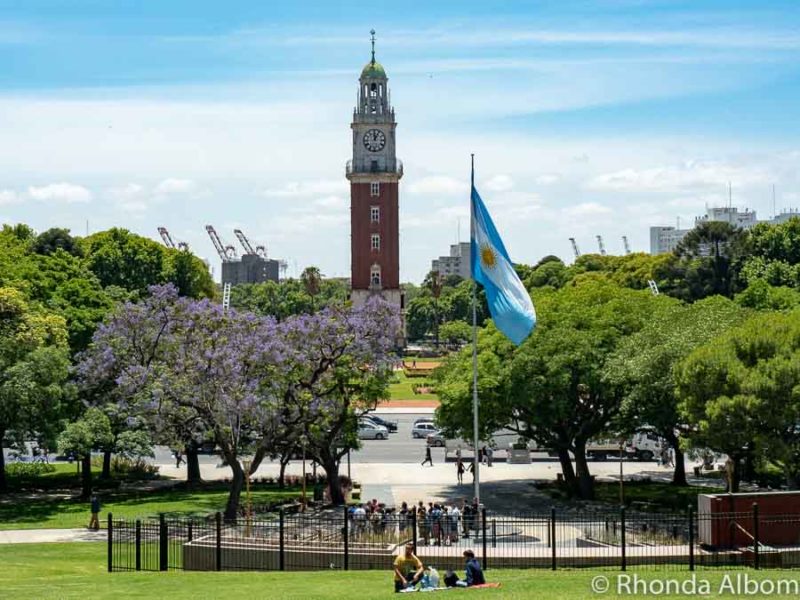 Argentina travel guide: quick reference
Emergency numbers:
Police and general emergencies: 101 & 911 or *31416 on mobile
Fire: 100
Ambulance and medical: 107
Official Language: Spanish, but be warned, it is spoken with an Argentinean accent that has the double l "ll" and "y" pronounced as a "sh". Also, the "vosotros" verb form is not used.
Currency: Argentine peso (ARS)
Credit cards: Carrying cash is a good idea in Argentina. Although Mastercard and Visa are accepted at hotels, many smaller places require a minimum spend to use a credit card or don't accept them at all.
ATM Machines: Only found in the larger cities, they do not always work, and charge high fees.
Electricity: 230V 50Hz Type I connectors (same as used in Australia, New Zealand, and Uruguay).
Telephone country code: +54
Water: Tap water is considered safe to drink in most parts of the country, but ask in smaller towns.
Capital city: Buenos Aires.
Population: just over 44 million people.
Best time to visit Argentina
Located in the southern hemisphere, Argentina has four seasons, with hot and humid summers and cold winters in most of the country, although it is always warmer in the north than in Patagonia. The table below generalizes the country's weather and is useful for people planning on visiting multiple regions during their visit.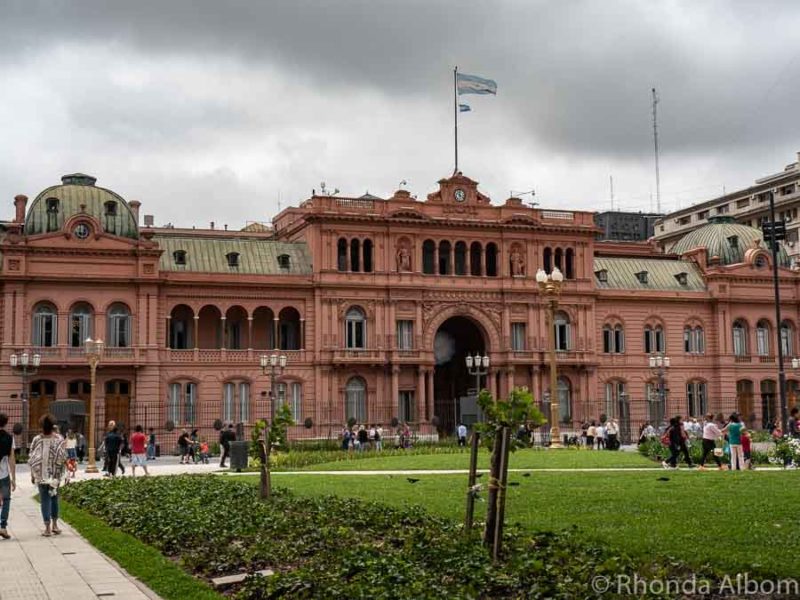 Argentina Seasons
December to February – Summer
Hot and humid with abrupt rain and lightning storms
(Patagonia is cool and dry).
Peak Season.
More crowded.
Requires booking ahead, with plenty of planning for Patagonia.
March to May – Autumn
Autumn is mild.
Swing season.
Fewer tourists.
Lower prices.
Less planning required.
June to August – Winter
Moderate days and cool to cold nights for most of the country.
Rainstorms are lighter than summer, but longer lasting.
Good time to visit the North.
Snow in elevation.
(Extreme cold in Patagonia, and many places closed).
September to November – Spring
Springtime is mild.
Swing season.
Fewer tourists.
Lower prices.
Less planning required.
Argentina holidays that affect travel
While there are plenty of national holidays in Argentina, most won't have a significant effect on travel. The two times of the year when Argentineans are travelling are in December and July.
Christmas and New Years fall in the height of summer; therefore, the peak travel times. Public transportation can be limited. Travel destinations are crowded and advanced booking is required.
School holidays in July also increase travel and require additional planning.
Argentina travel tips: know before you visit
Entry and Argentina visa
Argentina offers visa-free tourist entry to passport holders of over 80 countries. Check the official government site to see if you need a visa.
Argentina Safety
Argentina may rank as one of the safer countries in South America, but don't let your guard down, especially in some areas of Buenos Aires where petty theft, pickpocketing, and robbery are far too common. Remember to carry your belongings hidden, especially expensive items like your phone and camera. Also, carry your bag tucked under your arm rather than on your back.
It's not recommended to walk around alone at night OR during siesta hours when the streets are basically empty. And, if you come upon a demonstration (common in Buenos Aires), turn and walk away, as they often turn violent rather abruptly. We highlighted the best practices for safety while travelling in South America here.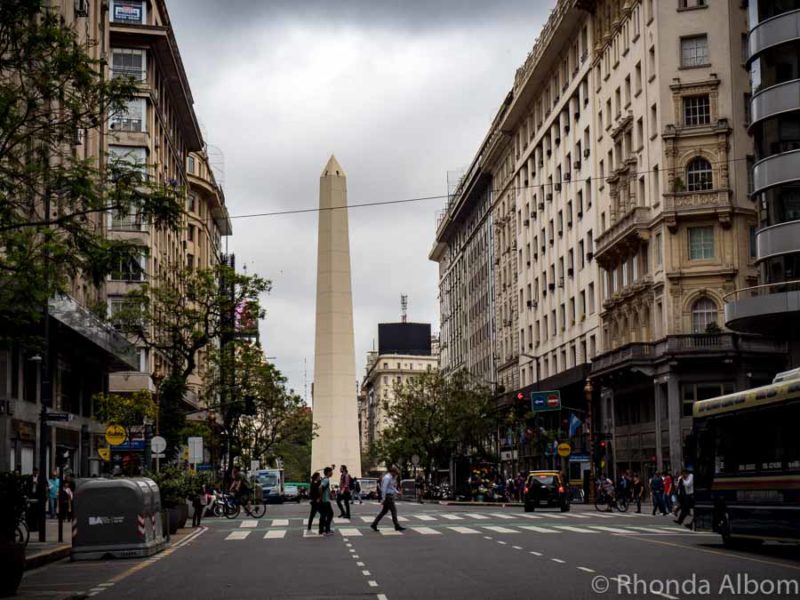 Medical care and emergencies
Also, as I found out first-hand when I got dengue fever, if you get really sick and require a hospital while in Argentina, there is no charge at public hospitals. Had we known there were private hospitals in Argentina, we might have done things differently.
World Nomads travel insurance has been designed by travellers for travellers, with coverage for more than 150 activities as well as emergency medical, lost luggage, trip cancellation and more.
*World Nomads provides travel insurance for travellers in over 100 countries. As an affiliate, we receive a fee when you get a quote from World Nomads using this link. We do not represent World Nomads. This is information only and not a recommendation to buy travel insurance.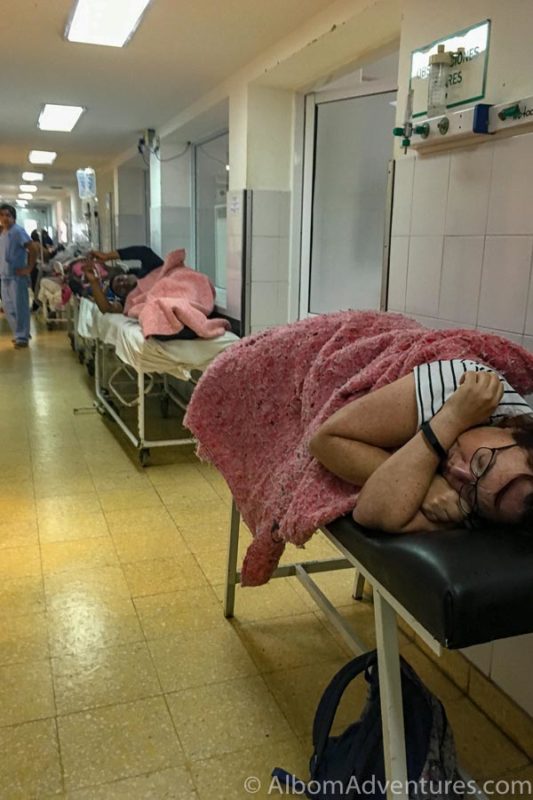 What to bring to Argentina
We always travel light, yet we have everything we need. For Argentina, we dressed sporty in the daytime and either similar or smart casual for evenings. We had a good pair of walking shoes.
Layers are our secret. Our basic kit needed nothing extra for Argentina unless you are including Patagonia, where you might want an extra warm layer. You can get a free copy of our packing list when you sign up for our newsletter.
Cash and credit cards
Although there are plenty of ATMs in the big cities, they often charge high fees and have limits, allowing only $200-300 USD equivalent. If you know where to look, there is an unofficial exchange market that can help you turn your cash into pesos.
Top places to visit in Argentina
Argentina travel tips – a few random things that might surprise you
The pedestrian traffic light for "go" is white (not green).
People kiss twice, once on each cheek (although it is an air kiss without actually touching).
Mobile phones are very expensive, but pre-plans are quite affordable. Bring your phone and change the SIM card, don't plan to buy a phone in Argentina.
Public bathrooms are uncommon, often have a fee, and don't smell very nice as used toilet paper goes into the rubbish bin alongside the toilet.
The mosquitos are so big you can feel them land on you, an advantage as you know they are there before they bite, but really who wants to see giant mosquitoes?
Before you hop on public transportation in most cities, pick up a SUBE card and save up to half the costs. You can get one at a convenience shop (Kiosco).
Street dogs are so common it feels like they are everywhere. They generally won't bother you, but always take caution should you come across a pack of dogs.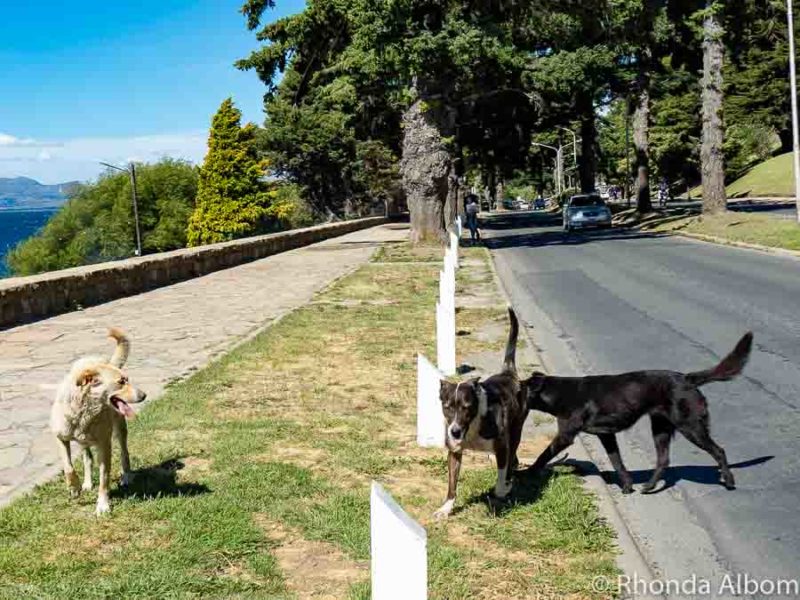 Meals, siesta, and other things to know about the local food and drinks
The daily schedule for locals varies quite a bit from that of a tourist, although commercial hours require some adjustment. In contrast, when my daughter lived here, she fully adapted to breakfast, followed by morning activity (in her case, school), and then a big family lunch.
Lunch is the largest meal of the day, generally served at home, followed by family time, then a siesta (which could be described as nap time). As a result of everyone being asleep, many businesses and most retail establishments are closed in the heat of the day, often for as long as 1 pm to 5 pm. Then, shopping returns. Dinner is a late-night affair, often starting at 9 or 10 pm. Some restaurants don't open until 8 pm.
Regardless of what time you eat, the traditional foods, as well as some of the specialties, will have you wishing you could eat all day without consequences. Our top food picks are asado, empanada, dulce de leche, and milanesa. And for beverages, don't miss Fernet con coca or a glass of Malbec wine. We enjoyed the traditional food so much we had to write an entire page on it.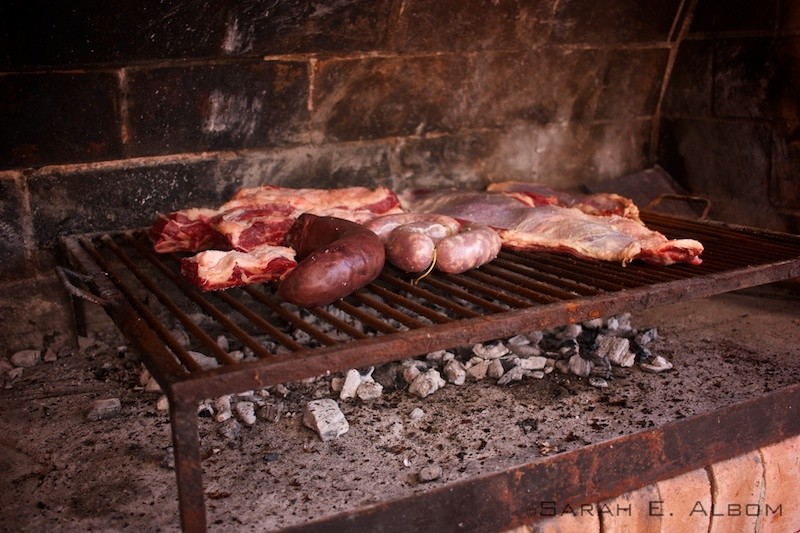 A few final Argentina travel tips on dining:
A 10% tip in restaurants is considered customary.
Some restaurants charge a service fee just for being there.
The legal age to purchase and consume alcohol in Argentina is 18; Identification is infrequently checked, and as a result, many teenagers find it easy to procure alcohol.
Maté – a shared experience
And then there is maté, a beverage that is more of a cultural phenomenon. It's hot water poured over yerba leaves, drunk through a metal straw, and shared with friends and sometimes strangers. We were told social customs dictate always accepting maté if it is offered from a stranger, never asking for it, and smiling rather than making the face that lets people know you think it is shockingly bitter.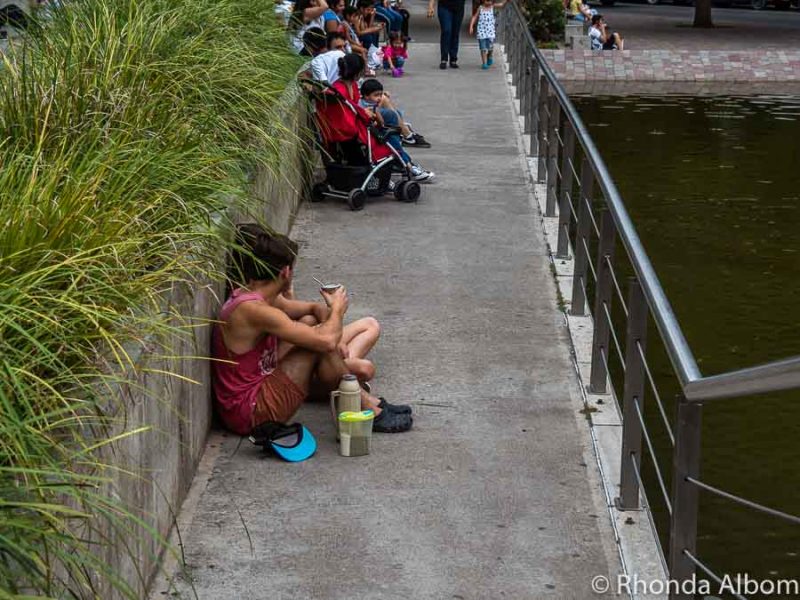 How to travel in Argentina
Argentina is a big country; there is no getting around that fact. The distance between the regions is often huge, and travel times are long. Put in perspective, it takes 51 hours to drive from Ushuaia at the bottom of the country to La Quiaca in the north at the Bolivian border. Similarly, the drive from Buenos Aires on the east coast, due west to the Chilean border, requires 16.5 hours.
The primary ways of travelling around Argentina are by air, bus, or self-drive. We did all of them at different times.
Flying within Argentina
Flying is generally the fastest and most expensive way to get between major cities or regions in Argentina. The time saved is the obvious advantage of flying. As most itineraries require a plane change in Buenos Aires, the time saved isn't always as much as you would expect.
The two major airlines are Aerolíneas Argentinas and LATAM, and there are several other smaller airlines. The best way to compare flight prices is with a flight search engine like Expedia flights.
Pro Tip: If you are starting in Australia or New Zealand, check out the air passes offered by LATAM. There are rules. We had to fly in and out of South America on LATAM, but in the end, they saved us a lot of money.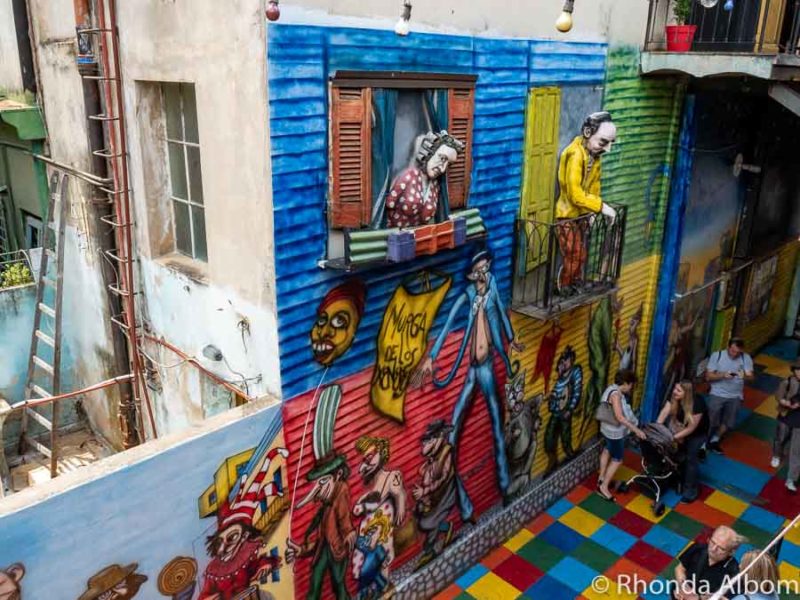 Self-driving in Argentina
While we flew the long distance, we chose to drive in Buenos Aires, Córdoba, Salta, and Santa Fe provinces of Argentina. We rented cars locally through Rentalcars.com, and while we had no problems, we were glad to know they have English-speaking customer service had we needed it.
In Argentina, cars drive on the right side of the road. The main highways are fine, as are some of the smaller roads, though many are in a relatively worn condition with potholes. The only problem we had, and it happened to us twice, was trusting Google Maps to provide directions, as both times it sent us down an old, unpaved road rather than the nearby modern highway.
If you are going to drive, know these Argentina travel tips:
The speed limits on open roads are up to 120 kph (74 mph), and many have tolls. In contrast, they often drop to 60 kph (37 mph) in urban areas and 40 kph (25 mph) in residential areas.
Importantly, wearing safety belts is compulsory for everyone in the car.
Headlights must be on when you drive, even during the day.
It is illegal to use your mobile phone while driving unless it is hands-free.
Compare prices at RentalCars.com.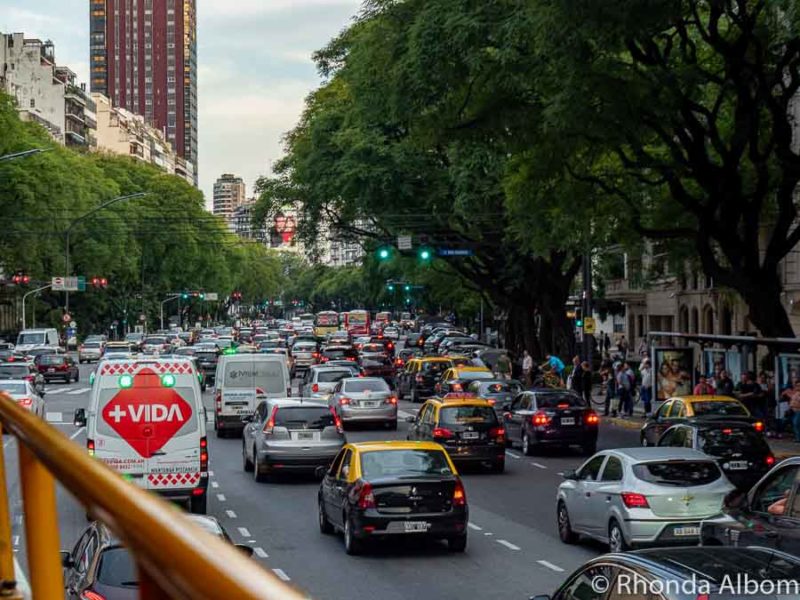 Argentina bus travel
Bus travel in Argentina is quite possibly the most popular way to cover long distances. Overnight and affordable first-class options make it a viable alternative for many. While we never opted for a long-distance bus, we did take several buses intermixed with boats when we crossed the Andes to Chile.
However, our daughter took the long-distance bus several times, her longest travel over 24 hours from Buenos Aires to Iguazu. She reports them to be clean, fully reclining for sleep, supplying meals, and providing bathrooms equivalent to an aeroplane.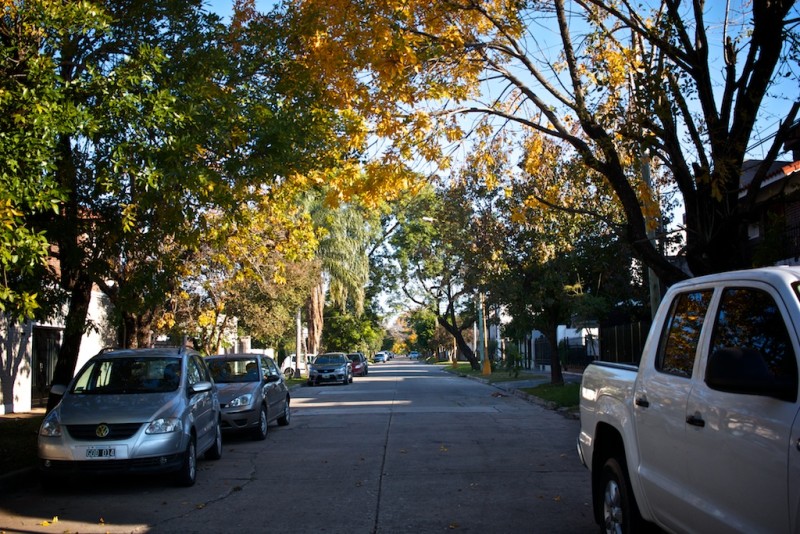 VAT tax: an Argentina travel tip that will save you money
A 21% value-added tax (VAT) is paid on goods and services in Argentina. It is generally already included in the price you see. Importantly, at hotels, international visitors get an automatic reimbursement of the VAT if they pay with a foreign credit card or via bank transfer from a foreign bank. We also encountered a few hotels that offered the reimbursement if payment was made in US dollars.
Also, if you shop at stores displaying Global Blue star, fill out the form here to get your VAT refunded. (We never did this, so we are not sure it works).
Save for your visit to Argentina
If you enjoyed this Argentina travel guide, please share it on social media and save it for later on Pinterest.
Will you visit Argentina?
Disclaimer: We worked with local tourism boards throughout Argentina. We are frequently provided with complimentary entrances, tours, or sample items to aid in the writing of Albom Adventures. However, the opinions expressed here are strictly our own.