We spent nine weeks travelling around South America, visiting five of the southern countries. A whirlwind of new aromas, sites, landscapes, and culture, our South America itinerary provided an ever-changing environment.
Below are the highlights of Argentina, Chile, Brazil, Paraguay, and Uruguay, followed by our itinerary map.
Highlights of Argentina
We visited five regions of Argentina, each with its own distinct differences. Below are the highlights of the things to do in Argentina.
First-time visitors to Argentina: start here for our complete Argentina travel guide
Things to know before including Argentina in a South America travel itinerary
Language: Spanish is spoken with an Argentinean accent that pronounces the "ll" and "y" as "sh" and "j", respectively.
Currency: Argentinean Pesos.
Safety: Petty crime, including personal theft, is common in Argentina, so vigilance is needed.
Intracity Buses: Surprisingly comfortable buses are a common way to travel long distances between cities in Argentina. Affordable first-class seats recline like a bed, and meals are served.
Hotel Taxes: Tourists paying with a foreign credit card do not have to pay the 21% hotel tax in most cases. Look for this savings in the fine print on hotel pages on booking.com.
Siesta: Outside of Buenos Aires, most of the towns we visited take a siesta resulting in nearly all retail and often tourist establishments closing from 1 pm to 5 pm daily.
Mealtime: Many restaurants open for dinner at 6 or even 8 pm as traditionally, dinner is late.
Tipping in Argentina: A 10% tip is customary in eateries.
SUBE card: A SUBE card will save significant money on public transportation in many cities in Argentina. Click here to find the nearest place to get a card.
Buenos Aires – the capital of Argentina
A modern cosmopolitan city, Buenos Aires has it all. Argentina's capital is also its largest city. Fresh and exciting, it's filled with culture, history, and tango. We only spent a week here but could easily have stayed longer.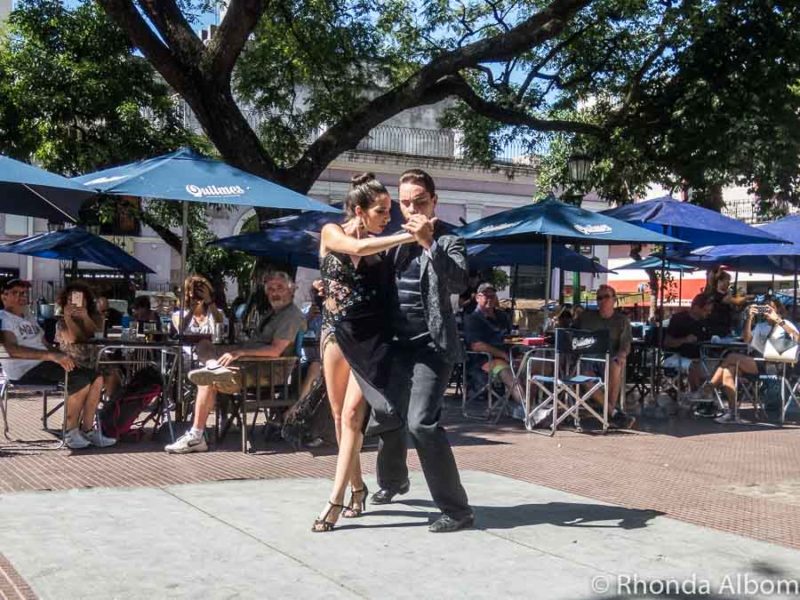 Salta – Purmamarca – Cafayate
From the wine-growing region of Cafayate to the salt flats of Purmamarca, we explored the diverse and colourful landscapes surrounding Salta in our own vehicle. In Salta, we uncovered interesting history and architectural variety before spending an exciting evening at peña (regional folk concert).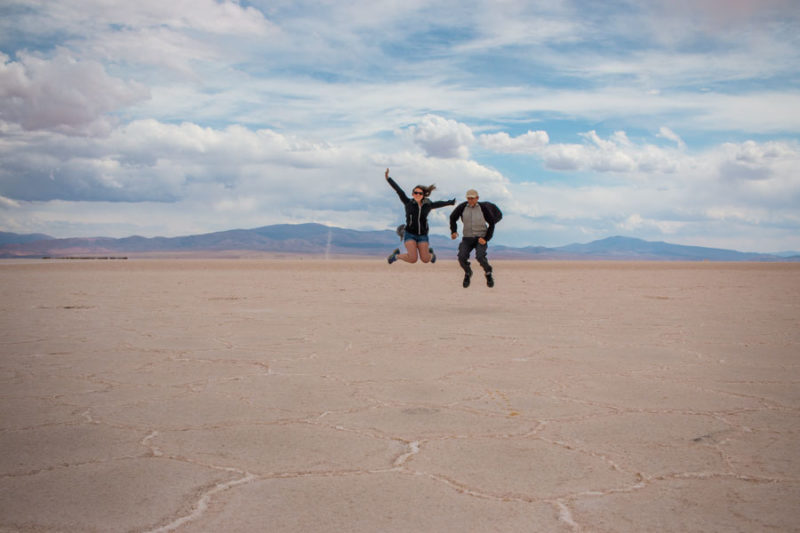 Iguazu Falls
One of the seven wonders of nature, Iguazu Falls is a seemingly endless display of powerful waterfalls cascading over a 2.7-kilometre stretch of the Iguazu River at the corner of Argentina, Brazil, and Paraguay. An impressive example of nature; it is worth the effort to get here. Be sure to allocate time to see the falls from both the Argentina and Brazil sides and to shop in Paraguay.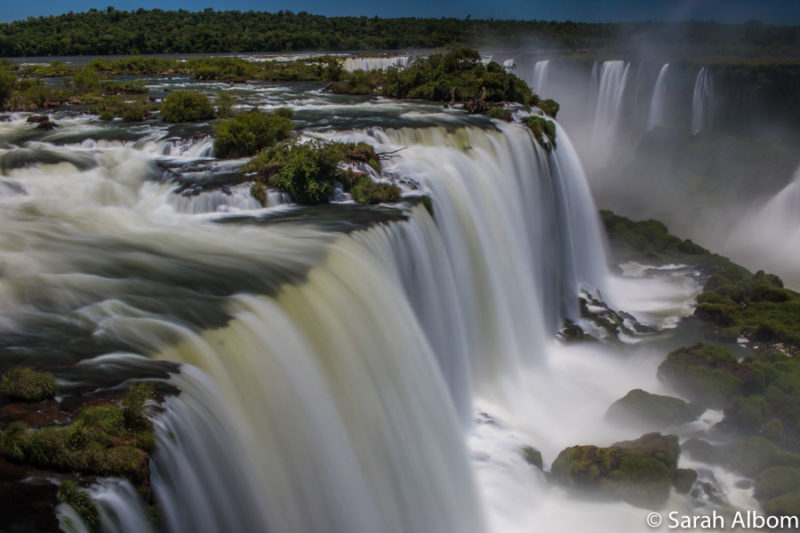 Santa Fe – Rosario – Cordoba
Not on the typical tourist track, we visited Santa Fe for personal reasons, adding Cordoba and Rosario to make our road trip more exciting. What we found were agricultural plains, intertwining waterways, friendly people, and Spanish-influenced architecture.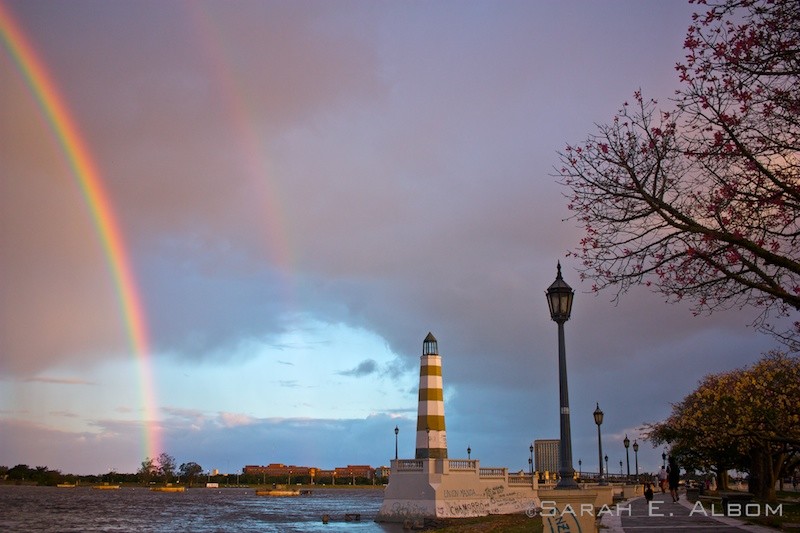 Bariloche
The northern tip of Patagonia was our southernmost point in Argentina. San Carlos de Bariloche's strong German influence is obvious in its architecture. From Bariloche, we had one of our best days as we crossed the Andes mountains with Cruce Andino using five buses and three boats.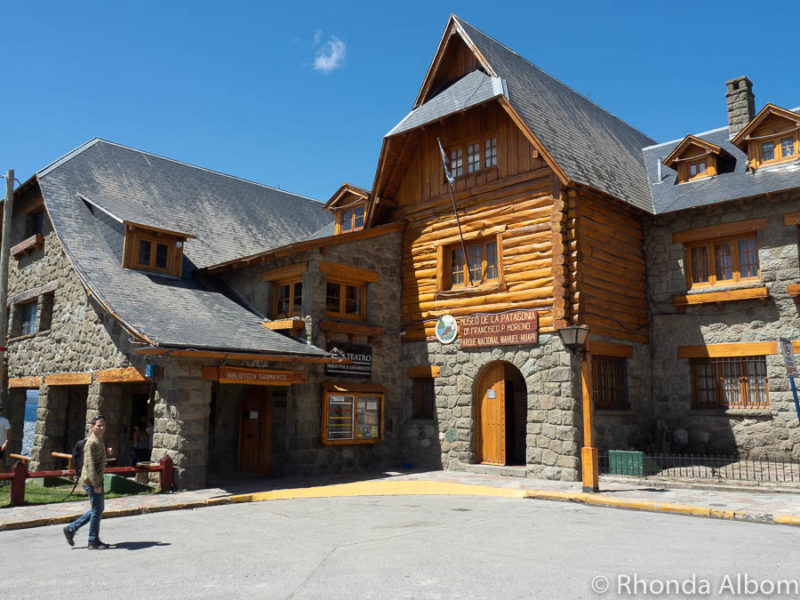 Highlights of Chile
Like in Argentina, we visited five distinctively different regions of Chile. Below are the Chile highlights.
First-time visitors to Chile: start here for our complete Chile travel guide
Things to know before including Chile in a South America itinerary
Language: Spanish is spoken with a Chilean accent that is difficult for even Spanish natives to understand.
Currency: Chilean Pesos.
Safety: Chile is often rated as the safest country in South America and in Latin America. However, caution against petty theft is still necessary.
Hotel Taxes: Tourists paying with a foreign credit card do not have to pay the 19% hotel tax in most cases. Look for these savings in the fine print on hotel pages on booking.com.
Tipping in Chile: A 10% service charge (tip) is often added to your bill in restaurants, cafés and pubs. Look for it before you double-tip.
Memorials: Memorial structures (rather than crosses) mark road fatalities and serve as a too-frequent reminder to watch our speed.
Earthquakes: Much of Chile is located in an active seismic zone resulting in frequent earthquakes. We felt two while we were there.
Santiago – the capital of Chile
Another cosmopolitan city striving for international success, Santiago, Chile is an oasis in the arid landscape. It features an eclectic mix of contemporary and historical architectural styles.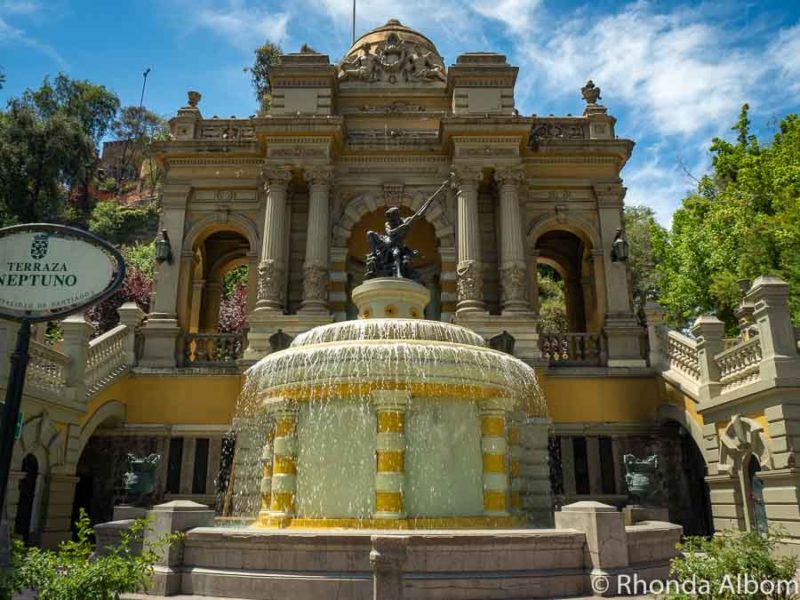 Atacama desert
The world's driest nonpolar desert is full of vivid colours, flamingos, and salt flats. Stargazers know the Atacama desert has some of the world's clearest skies. Altitude sickness aside, the archaeological and geological sites in the region are worth exploring.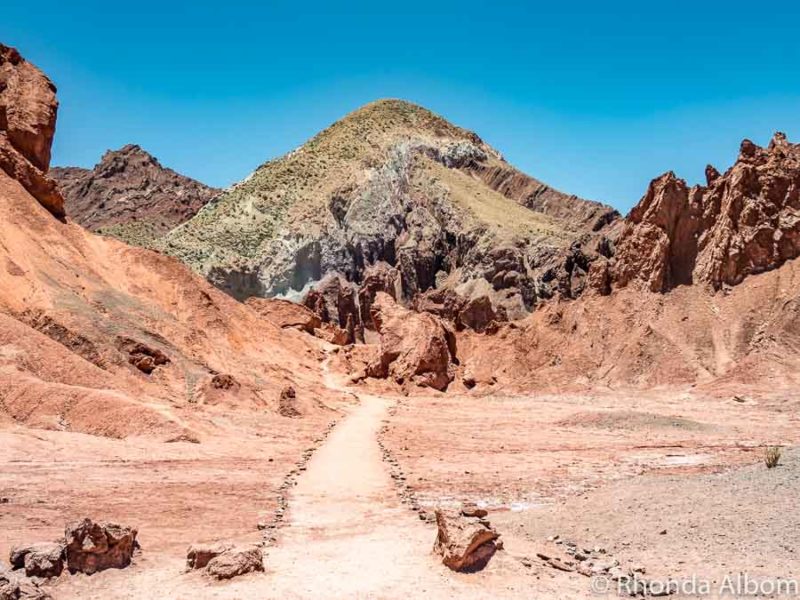 La Serena, Coquimbo, and Isla Damas
La Serena and Coquimbo are coastal communities, offering an ideal place to relax on the beach or head north to Isla Damas to see the penguins. The nearby Elqui Valley is the other region well known for stargazing. An hour south, don't miss the petroglyphs at Valle del Encanto.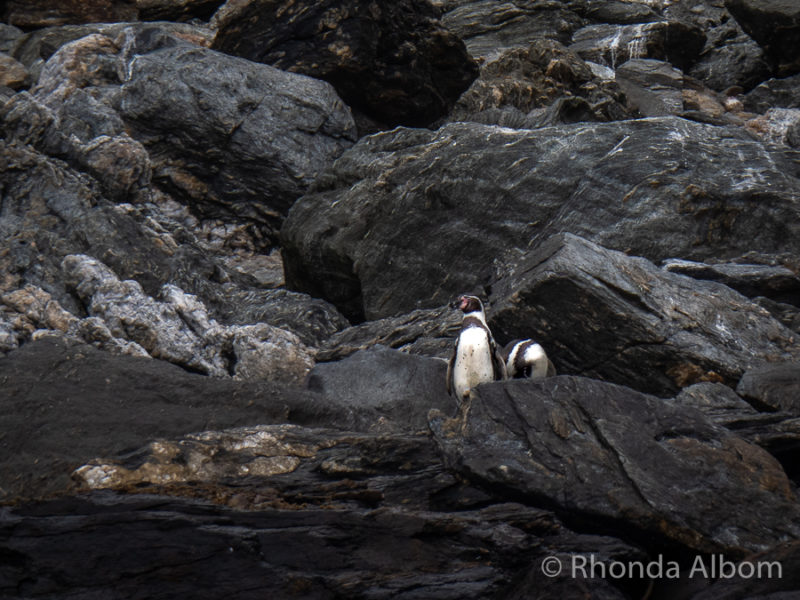 Valparaiso and Viña del Mar
The port of entry for cruise ships heading to Santiago, Valparaiso, is a colourful, avant-garde artist community built on steep hills covered in street art. If you are looking for a quieter version of this city, head to nearby Viña del Mar.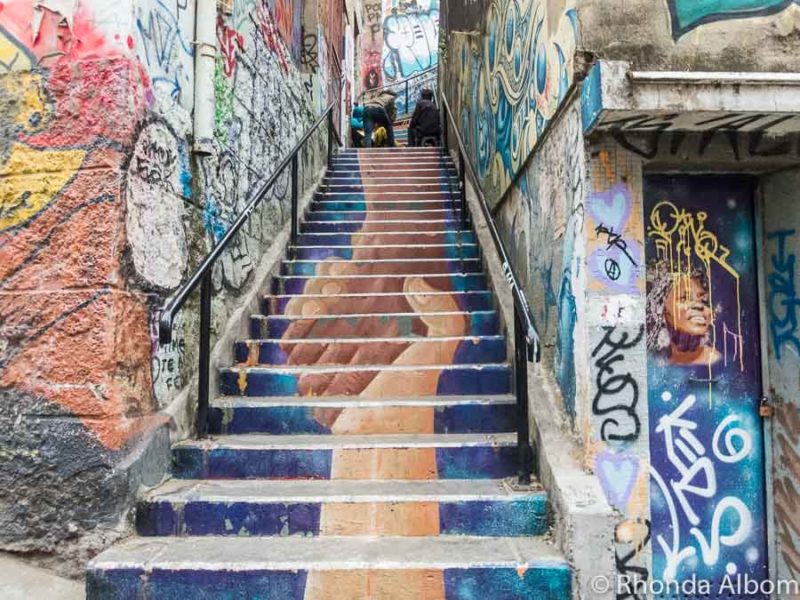 Puerto Varas
Osorno volcano rising from the lake is the identifying feature of this town. The charming German colonial architecture features an iconic wood slat facade. Be sure to schedule an extra day to visit Chiloe Island.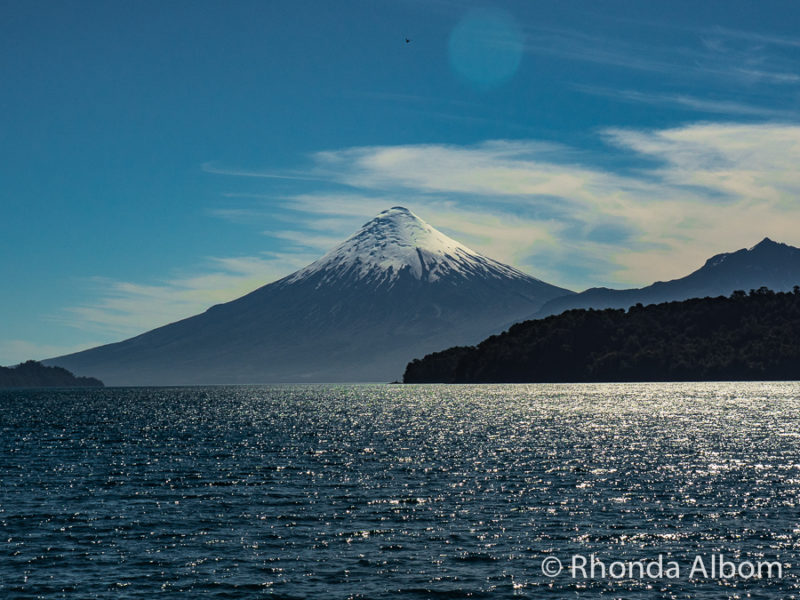 Highlights of Uruguay
We visited three coastal cities in Uruguay.
First-time visitors to Uruguay: start here for our complete Uruguay travel guide
Things to know before including Uruguay in a South America itinerary
Language: Spanish with an Argentinean accent (see above).
Currency: Uruguayan Pesos.
Safety: Uruguay is considered one of the safest countries in South America, but caution against petty theft is still necessary.
VAT (IVA) Taxes: If you purchase expensive items that you are taking out of the country, you can get the 15% IVA tax back (this seems to change often).
Restaurant Dining: Many restaurants offer tax-free dining for tourists; simply ask.
Montevideo – the capital of Uruguay
A port city with European charm, Montevideo is the capital of South America's most progressive country. Uruguay is an agricultural nation, with wool and beef being two of its primary exports.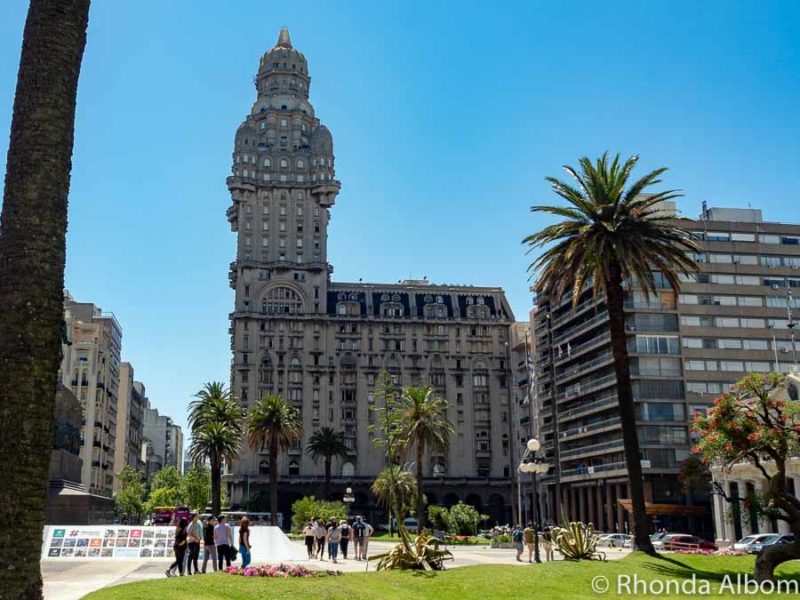 Punta del Este
With beachfront resorts, restaurants, bars, and fun, Punta del Este is where well-to-do Argentineans vacation. Famous for some of its unusual artwork, it is a more expensive city to visit than either Montevideo or Colonia.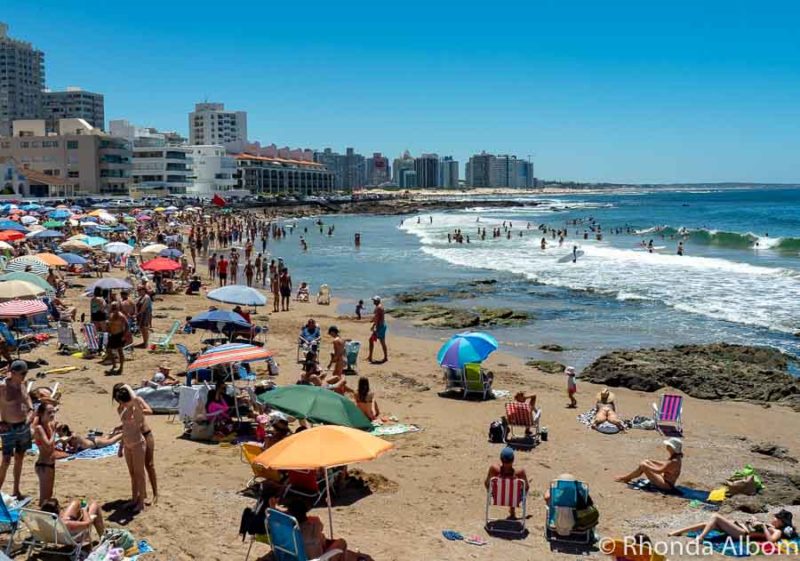 Colonia de Sacramento
One of Uruguay's oldest cities, Colonia de Sacramento's charming old town is an easy day trip via ferry from Buenos Aires, Argentina. Once here, the provincial charm will captivate you.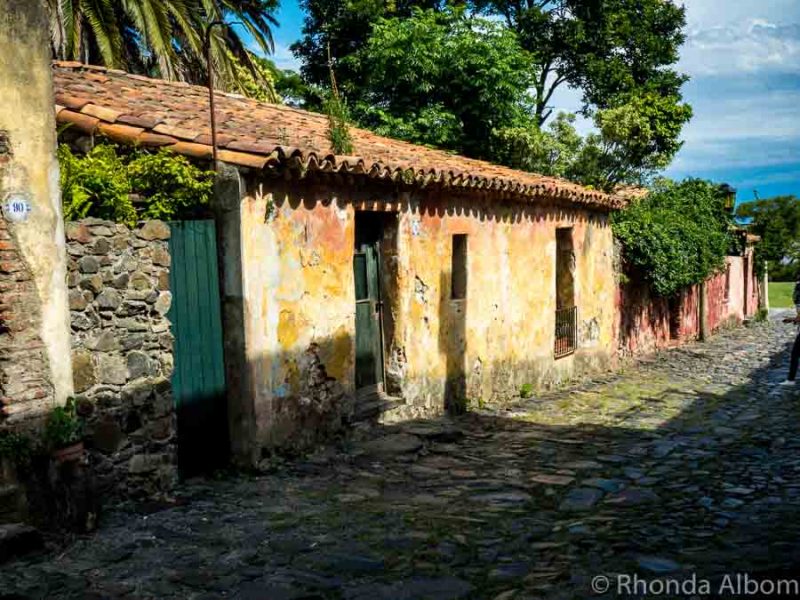 Highlights of Brazil
Travelling via cruise ship, we sailed along the Brazilian coast on the Azamara Pursuit, hitting five Brazilian ports: Rio de Janeiro (for two days, including New Year's Eve), Santos (the port city and beach town of Saõ Paulo), Buzios (former fishing village), Paraty (Portuguese colonial village), and Itajai (a stopover city for the Volvo around the world yacht race).
Although we skipped the Amazon, our exposure to the Brazilian rainforest in Iguazu Falls was enough for me to contract dengue fever. As a result, I highly recommend a strong insect repellent in the Brazilian rainforest.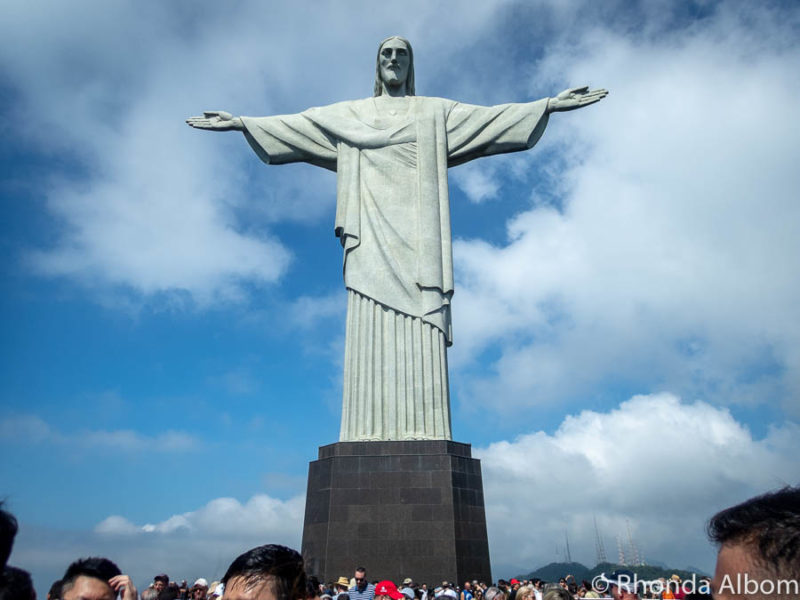 Things to know before including Brazil in a South America itinerary
Language: Portuguese.
Currency: Brazilian real.
Crime: Brazil doesn't rate so well, with one of the worst violent crime rates in the world. Unfortunately, it also has a high rate of petty crime, and visitors must use vigilance or will likely fall victim. See these safety tips for Rio de Janeiro.
Building a South America itinerary
Most of the countries on this page are huge, and ground transportation times between regions are long. With so much to see and only nine weeks to do it all, we flew between major regions, drove within certain regions, took boats across the Andes, and cruised the Brazilian coast.
Our flights to South America and our internal flights were all on LATAM using South American Air passes.
Our South America itinerary map
Driving in Argentina and Chile
In general, the roads are good (not great), even in the desert. However, and I can't stress this enough, Google maps often tried to send us down old dirt roads when nearby modern roads were available for the same journey.
We used RentalCars.com for the three rentals that went smoothly. As a conglomerator, they offer cars from local and international dealerships, often at better prices. Most importantly, they have English-speaking customer service and a reputation for solving problems.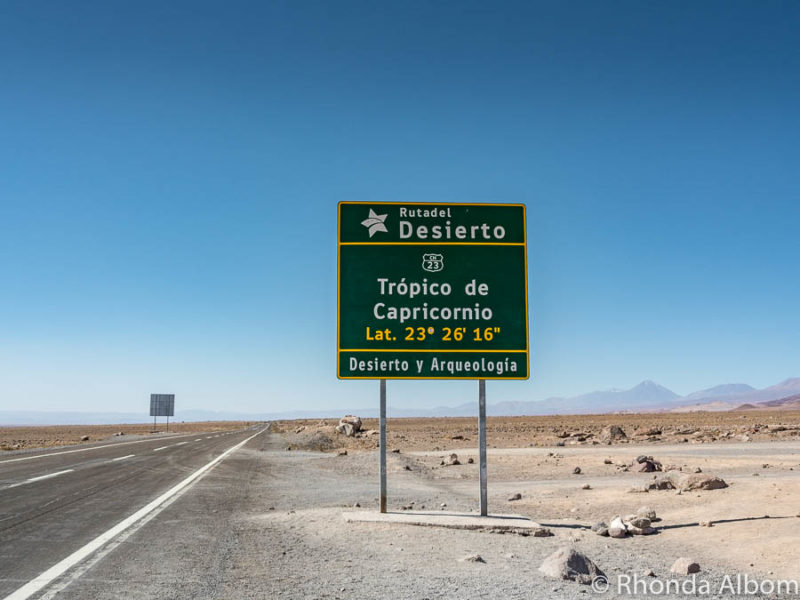 We are pretty sure had we used RentalCars.com in the Atacama desert, we would not have had to pay $273USD for two shock absorbers (one which they admit was fine, but they "replace in pairs"). Unfortunately, we had booked directly with Europcar, and they deducted the cost from our deposit, and we had no recourse.

We have used RentalCars.com since that experience and have been happy.
Visa requirements
We travel on New Zealand passports; therefore, in South America, we only require visas to enter Paraguay. However, every country has different rules for citizens of other countries. For instance, friends travelling on USA passports needed visas to enter Brazil.
To learn what visas you need, visit either your own country's state department or ministry of foreign affairs page or the ministry of the exterior or external affairs page of the country you are visiting.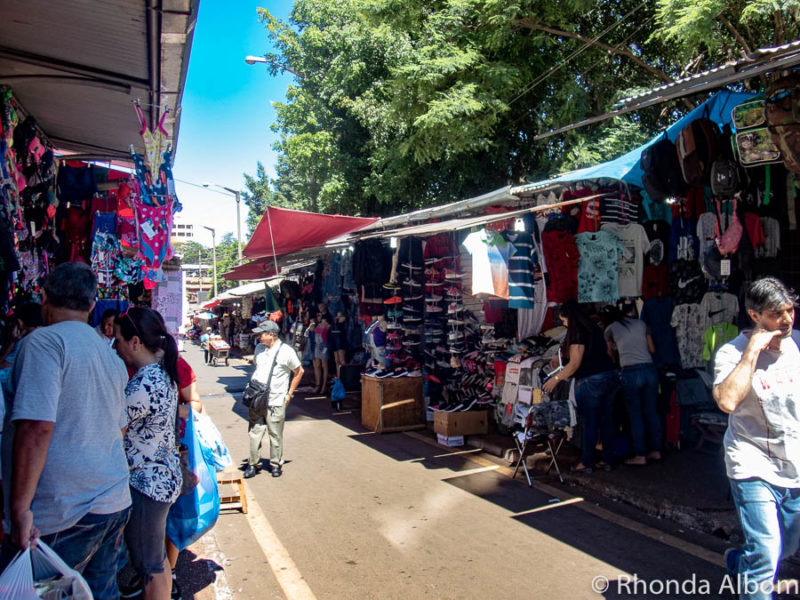 Travel Insurance
We don't leave New Zealand without travel insurance. It's a personal choice that has paid off well for us as we have ended up in hospitals on four continents and had a wallet stolen in the USA, resulting in a missed flight.
We have partnered with InsureMyTrip, because they are the best option to compare plans and find the right coverage for you. They have thousands of travel insurance plans and a one-of-a-kind recommendation engine to help travellers find the right plan. Most importantly, they will be there for you before, during and after your trip if you should need anything – especially help with a claim with the provider. Get a free quote from InsureMyTrip here.
A few final South America itinerary planning tips
The southern hemisphere seasons are summer (December to February), autumn (March to May), winter (June to August), and spring (September to November).
Cars drive on the right, the steering wheel is on the left (same as the USA).
If you don't speak Spanish (or Portuguese while in Brazil), you might want to bring a translation tool or hire a tour guide. In high-traffic tourist areas and top hotels, there is usually an English speaker, but don't rely on it.
While credit cards are widely accepted in South America, they are not used everywhere. Cash is often required. In Chile, a 5%- 10% service fee is often added when credit cards are used.
There is frequently a charge for water in restaurants; plus, some Argentinean eateries also add a 'curierto" or cover charge.
A single kiss on the cheek is a common greeting (and goodbye), even with people you meet for the first time.
Don't miss these South American safety tips for travellers.
Want more? Be inspired by these worldwide highlights.
Save on your trip with these resources
These are our go-to companies when we travel. We believe this list to be the best in each category. You can't go wrong using them on your trip too.
Flights: we use Expedia for the best and cheapest flight options.
Accommodations: we use Booking.com (hotels) or VRBO (self-contained).
Cars (gas or electric): we use RentalCars to search for deals and dealer ratings.
Campervans or Motorhomes: we use Campstar where Albom Adventures readers get a 3% discount
Private guides: we love the private guides at Tours by Locals
Travel Insurance: we start at InsureMyTrip as they are the best option to compare plans and find the right coverage for you.
Check out our travel resources page for more companies that we use when you travel.
Save for later
If you found these tips on visiting South America to be helpful, please share the article on social media, and save it for later on Pinterest.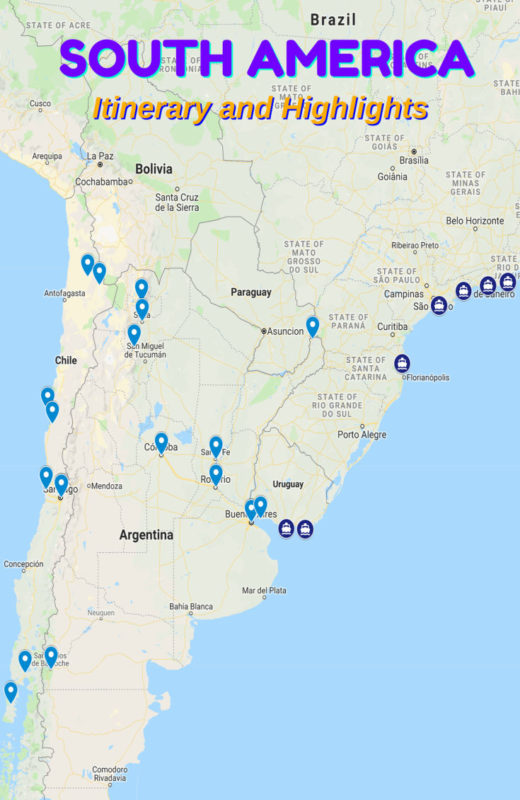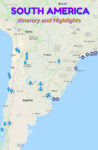 What will you include in your South America itinerary?
Disclaimer: We worked with tourism boards in Chile and Argentina, and we were frequently provided with complimentary entrances, tours, accommodations, or sample items in order to gather the information necessary to write our reviews. However, the opinions expressed here are strictly our own.