Impressive scenery, fascinating wildlife, interesting history, and a relatively stable economy: Chile has it all. The world's longest and thinnest nation, this South American treasure holds the earth's dryest non-polar desert in its north and volcanos, glaciers, and lakes in its south.
From Atacama to Patagonia, there is no shortage of variety. However, such diversity results in some unique things to know before you go. Therefore, we offer these Chile travel tips for first-time visitors or anyone.
Where is Chile?
Chile is located in the southwest portion of South America, separated from Argentina by the Andes Mountains. To the north, it has borders with Peru and Bolivia. Covering just over 750,000 km², Chile is long and narrow, extending from 17° latitude in the tropics down to 56° (10° north of the Antarctic Circle).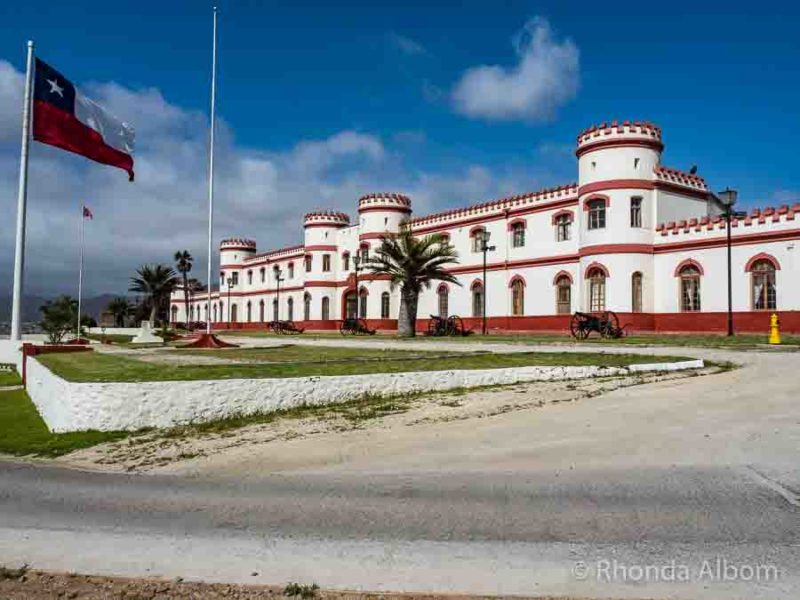 Chile travel guide: quick reference
Emergency numbers:
Police: 133
Ambulance: 131
Fire: 132
Official Language: Spanish is spoken with a unique Chilean accent.
Currency: Chilean Pesos (CLP).
Credit cards: Mastercard and Visa are accepted.
ATM Machines: Found throughout the country and often charge high fees.
Electricity: 220V 50Hz Type C & L connectors (WARNING: Europe uses a similar-looking type F connector, but these will not fit in a C or L socket).
Telephone country code: +56
Water: Tap water is considered safe to drink in most of the country. However, in the high desert, its mineral count is so high that it can cause kidney problems and should be avoided.
Tipping: In restaurants, a 10% tip is customary; however, tipping of cab drivers is not normally done.
Capital city: Santiago.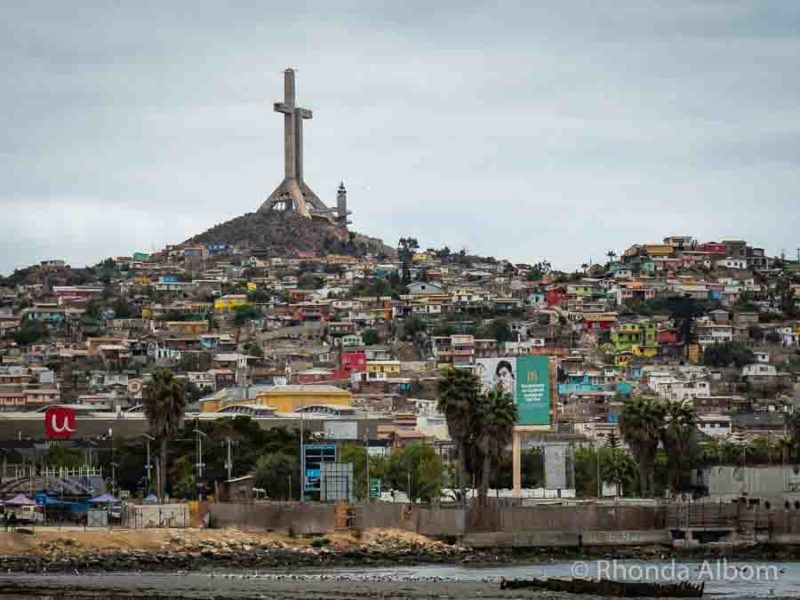 Best time to visit Chile
Overlapping so many microclimates, Chile's weather and best times to visit really depend on what you plan to see and do. However, it is nearly always warmer in the north than in Patagonia.
Much of the north and Santiago regions are great year-round, but Patagonia is best visited from November to March (southern hemisphere late spring to early autumn). The table below generalizes the country's weather and is useful for people planning on visiting multiple regions during their visit.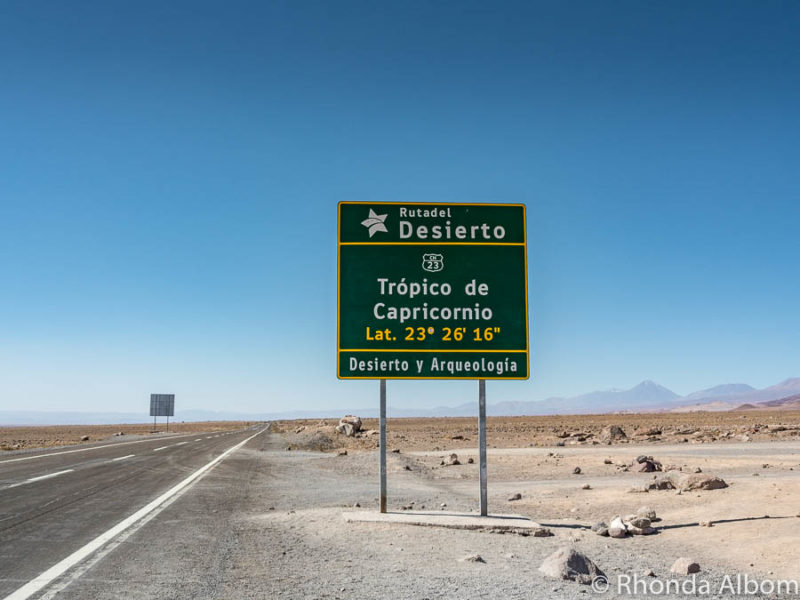 Chile's Seasons
December to February – Summer
Hot and dry in the desert.
Hot and humid in central, with frequent afternoon rain.
Cool and dry in Patagonia.
Peak season.
More crowded.
Requires booking ahead.
March to May – Autumn
Autumn is mild.
Swing season (although March is still high season).
Fewer tourists.
Lower prices.
Less planning is required.
June to August – Winter
Moderate days and cool nights for much of the country.
Extreme cold in Patagonia.
Low season except for skiing.
Fewer tourists.
Lower prices.
Less planning is required.
Many Patagonia venues closed.
September to November – Spring
Mild weather.
Swing season (although November is high season).
Fewer tourists.
Lower prices.
Less planning is required.
Chile travel tips: know before you visit
Entry and Chile travel visa
Only a valid passport is required for entry by most foreign tourists. A 90-day tourist card is granted at entry and must be carried in your passport. This can be extended once for an additional 90 days. Visitors from certain countries need to pay a reciprocity fee. For more information, check the official website.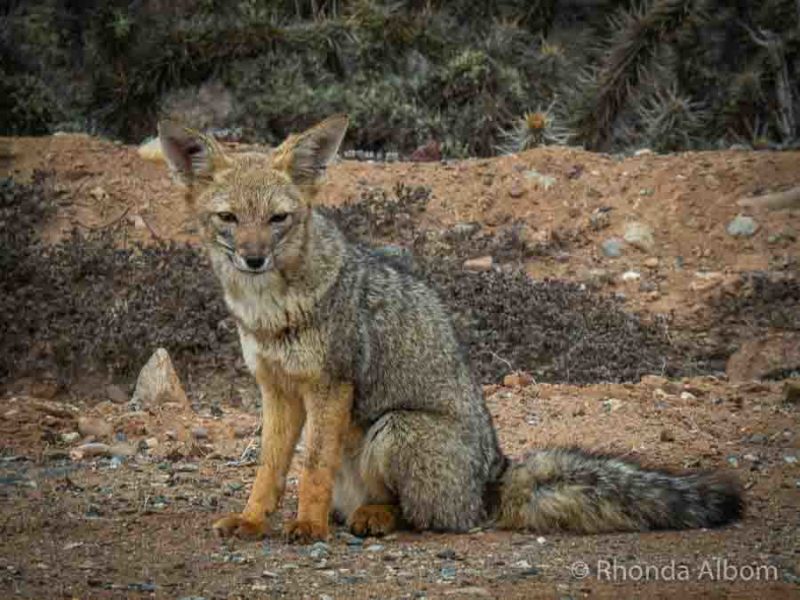 Chile travel safety
Chile is often rated as the safest country in South America and in Latin America. However, caution against petty theft is still necessary, as are many of our general South American safety tips.
Importantly, you want to avoid protests. While they may look interesting at first, they often turn violent. They are most frequent in the capital, Santiago, where police have used tear gas or water cannons to break up the crowds. To our surprise, we also passed a protest in San Pedro de Atacama.
Another thing to be aware of is frequent earthquakes. Much of Chile is located in an active seismic zone. We experienced two earthquakes while we were there, one while waiting at an airport. Interestingly, you could identify the visitors, as the locals didn't even look up at the shaking signage overhead.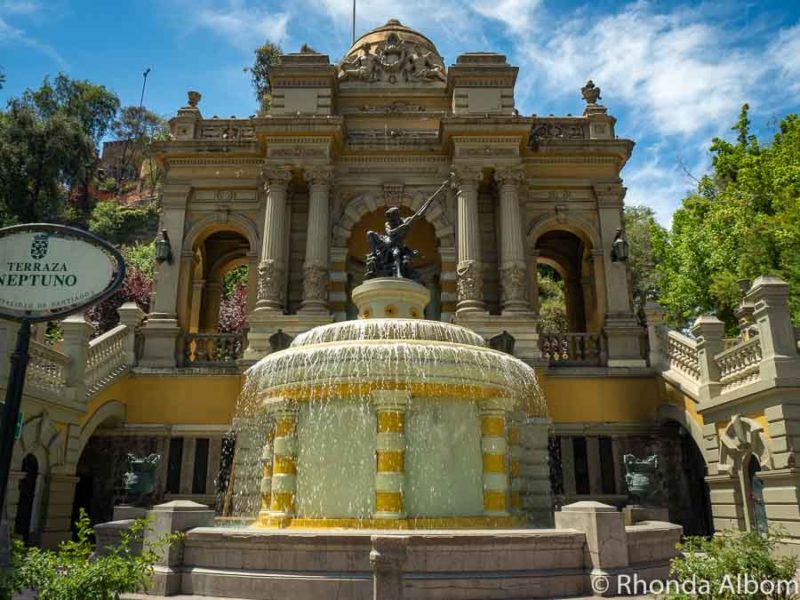 A few money-saving Chile travel tips
Free walking tours: We enjoyed free city tours in Santiago, Valparaiso, Viña del Mar, and San Pedro de Atacama.
Hotel Taxes: Tourists paying with a foreign credit card do not have to pay the 19% hotel tax in most cases. Look for these savings in the fine print on hotel pages on Booking.com.
Tipping in Chile: It is customary to tip 10% in restaurants, and this amount is often added to your bill, labelled "propina." If paying with a credit card, the server will often ask if you want the tip included, the assumption being that you will otherwise tip it in cash. Look for the service charge before you double-tip.
Top places to see in Chile
How to travel in Chile
Our travel in Chile included air, bus, boat, a private guide's vehicle, and self-driving.
Flying within Chile
Starting our South American adventure from New Zealand, we were able to take advantage of the air passes offered by LATAM (the national carrier). This gave us more flexibility and substantial savings on all domestic and international flights (within South America). There were rules, but for us, it was a win.
Therefore, we mixed driving and flying, including three domestic flights in Chile (Santiago to Calama, Calama to La Serena, and Puerto Montt to Santiago). We also used our air passes many times in Argentina.
There are several smaller airlines in Chile. The best way to compare flight prices is with a flight search engine.
To our surprise, planes are refuelled while passengers are on board. While this may be the norm, it caught me off guard to hear, "For your safety, as we refuel, please keep your seatbelt unfastened."
Self-driving in Chile
In Chile, cars drive on the right side of the road. The main highways are fine, as are most of the smaller roads. We rented cars twice, once in San Pedro de Atacama and later to drive from La Serena to Valparaiso and then to Santiago.
It was only in the desert after following directions from Google Maps that we found ourselves on old roads in worn condition and filled with potholes. Worst of all, there was a nearby modern road leading to the same destination. We learned quickly from our mistake and downloaded the free maps.me app, which runs offline and never led us astray.
Tips for driving in Chile
The speed limits on open roads are up to 120 kph (74 mph) and drop to 60 kph (37 mph) in urban areas.
There are many large roadside memorial structures (rather than crosses) marking road fatalities. They serve as a too-frequent reminder to be vigilant on your speed.
You must be 18 to drive a vehicle in Chile and over 21 to rent a car.
Wearing safety belts is compulsory for everyone in the car.
It is illegal to smoke, use your mobile device (unless it is hands-free), or listen to a personal music player with headphones while driving.
Appropriate child restraints are required until age 4, and children under eight years old may not ride in the front seat.
All drivers are required to carry insurance for personal accidents (SOAP).
Bus travel in Chile
We only travelled intercity by bus in Chile one time, and that was part of our Andean crossing. It was a fabulous full-day crossing from Bariloche (Argentina) to Puerto Varas (Chile), with Cruce Andino utilizing only one bus in Chile. It was a comfortable, seemingly new, and modern bus with a toilet onboard.
We frequently relied on local buses and the metro subway in Santiago. The city buses don't take cash, and a BIP card must be purchased. As visitors who always travel together, we only needed to purchase one. However, cash is required to top up the BIP card, and this is done at a ticket counter or automated machine at a metro station.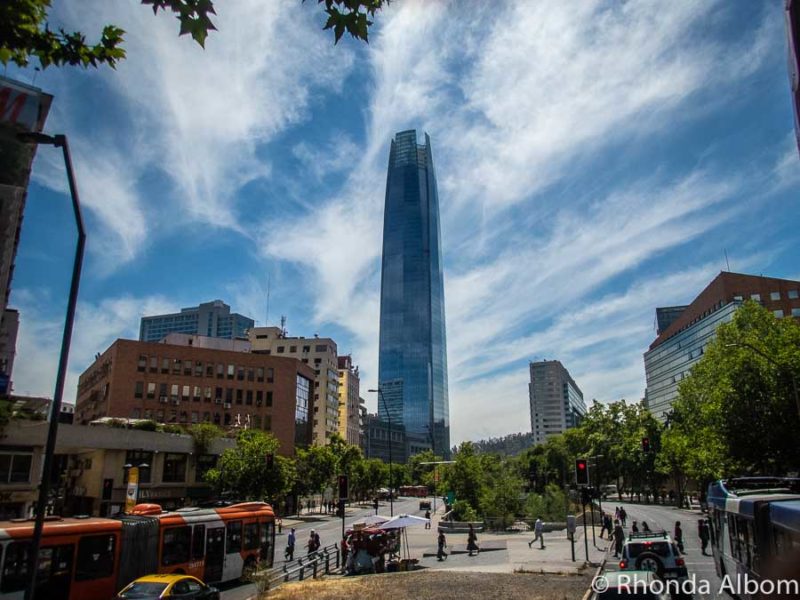 Chile travel tips – a few random things that might surprise you
Mobile phones are very expensive, but pre-paid plans are quite affordable. Our best tip is to bring your own phone and change the SIM card.
When greeting others, men typically shake hands while women tend to air kiss on the right cheek.
Street dogs are so common that it feels like they are everywhere. They generally won't bother you, but always take caution should you come across a pack of dogs.
Divorce became legal in Chile in 2004.
While you can drink tap water in most of the country, it is not provided for free, so be prepared to pay about the same price as a soda in restaurants.
The legal age to purchase and consume alcohol in Argentina is 18.
Always carry toilet paper when travelling in Chile and remember to put it in the bin, not the toilet, after use.
What to bring to Chile
Regardless of where we are going, we always travel light, yet we have everything we need. In Chile, we dressed sporty in the daytime and a bit nicer in the evenings. Good walking shoes are essential.
Layers are our secret. We added only binoculars to our basic packing list for Chile. However, had we planned to spend time in the southern portion of Patagonia, we would have added a thermal shirt. Get a free copy of our packing list when you sign up for our newsletter.
Local food and drinks
If you're going to spend time in Chile, there are a few culinary delights and drinks you will want to try. Of course, we found the best way to discover the food was at a cooking class with Chilean Cuisine in Valparaiso.
What to eat in Chile, from savoury to sweet
Pebre: A spicy Chilean salsa.
Empanada: Savoury pastry filled with meat or vegetarian fillings.
Asado: Various meats slow-cooked on a barbeque over hot coals rather than over the flame.
Cazuela: A popular stew made with chicken or beef and onion, carrot, pumpkin or squash, potato, rice, and corn.
Cazuela Chilota: A clam soup variety of cazuela that is popular on Chiloé Island.
King Crab: A must-try regional delight if in Patagonia.
Merkén: Not a food, but rather a classic Chilean seasoning made from smoked aji cacho de cabra (a chilli) and coriander seeds.
Manjar: A caramel spread used on bread or in desserts. To my non-Latin pallet, it seemed similar to Argentina's dulce de leche, although friends in both countries have told me that they are very different.
Chañar ice cream: You probably won't find this on any other list, but it was my all-time favourite ice cream. Chañar is a seed with a flavour reminiscent of manjar.
Leche asada: a baked milk dessert, like a flan.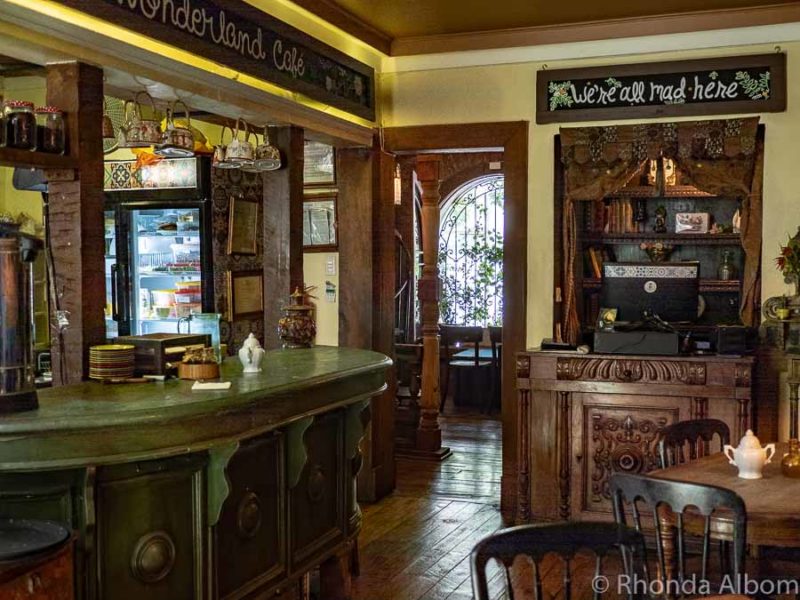 What to drink in Chile
Maté: (mah-tā). A bitter-tasting tea-like beverage drunk from an open-top cup through a metal straw and shared with friends.
Pisco sour: An alcoholic drink made even better in Atacama with the addition of Rico-Rico, which our walking guide said, "is so good they named it twice".
Chilean wines: Popular varieties include Sauvignon Blanc, Chardonnay, Cabernet Sauvignon, and Pinot Noir.
Save on your trip with these resources
These are our go-to companies when we travel. We believe this list to be the best in each category. You can't go wrong using them on your trip too.
Flights: we use Expedia for the best and cheapest flight options.
Accommodations: we use Booking.com (hotels) or VRBO (self-contained).
Cars (gas or electric): we use RentalCars to search for deals and dealer ratings.
Campervans or Motorhomes: we use Campstar where Albom Adventures readers get a 3% discount
Private guides: we love the private guides at Tours by Locals
Travel Insurance: we start at InsureMyTrip as they are the best option to compare plans and find the right coverage for you.
Check out our travel resources page for more companies that we use when you travel.
Save for your visit to Chile
If you enjoyed this Chilean travel guide, please share it on social media and save it for later on Pinterest.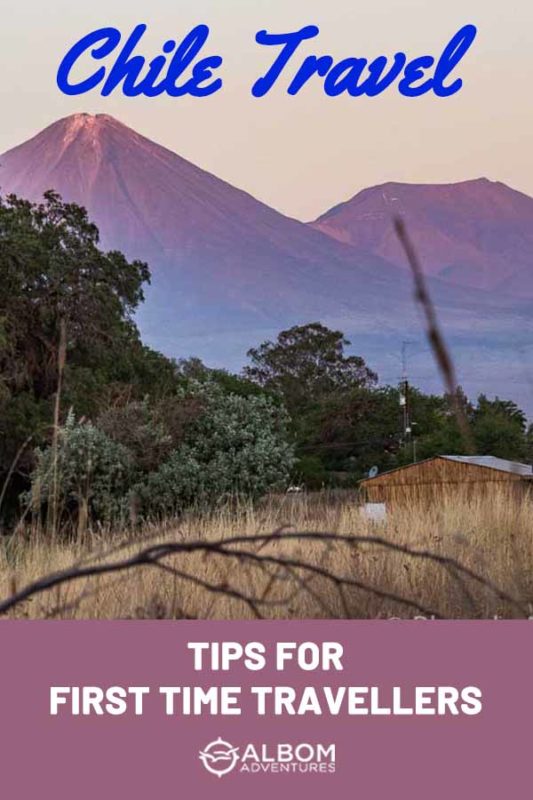 Photo credits on this page
Except where noted, all photos on this page are ©Rhonda Albom. All rights reserved.
Will you visit Chile?
Disclaimer: We worked with various local companies throughout Chile. We are frequently provided with complimentary entrances, tours, or sample items to aid in the writing of Albom Adventures. However, the opinions expressed here are strictly our own.