Thousands of people visit South America every day without incident, yet some are not so lucky. The question we are often asked, 'Is South America safe for travellers?' We examine this from two sides: personal and health.
For us, we followed the tips listed below and had almost no South America safety issues.
Statistics don't tell the whole story. There are things we, as travellers, can do to hopefully stay safe even in countries or cities considered 'dangerous'. On the flip side, bad things happen in 'safe' countries too, especially when people let their guard down.
Is South America safe? Personal safety tips
I love Rio de Janeiro, but if I chose my travel destinations by statistics, I would have stayed away. Check out this video:
South America safety tips on theft
Pickpockets work in teams throughout South America. One will distract you while the other robs you.
A current scam in Argentina, Chile, and Bolivia is for someone to spill something on you. While one person helps you clean up, another takes your belongings.
As much as we hate losing our things, we share the most frequent advice we have seen: let the thieves have what they want. Fighting back can escalate a simple robbery to violence.
Safety tips to prevent yourself from becoming a victim of petty crime:
Carry only what you need, especially in Brazil.
Have empty hands when you walk down the street.
If you have a purse or backpack, carry it in the front with the strap crossing your body and the bag under your arm.
Keep your expensive camera in a backpack or zippered pocket except when you want to take a shot. The best advice is not to bring it at all, but as a photographer, I want my camera with me. The only cities I didn't bring my mirrorless camera to were in Brazil; I brought an unbranded predecessor to the Olympus TG6 to Rio de Janeiro and Santos.
Avoid wearing expensive-looking jewellery, especially in Peru and Brazil. A passenger on our ship had his watch sliced off his arm (without injury) while walking around in Rio de Janerio.
I know this one sounds crazy, but don't use mobile phones in public. Thieves grab them right out of people's hands. This is common in Argentina and Brazil. A family friend seated on a public bus in Santa Fe, Argentina had her phone grabbed by another passenger as he exited the bus.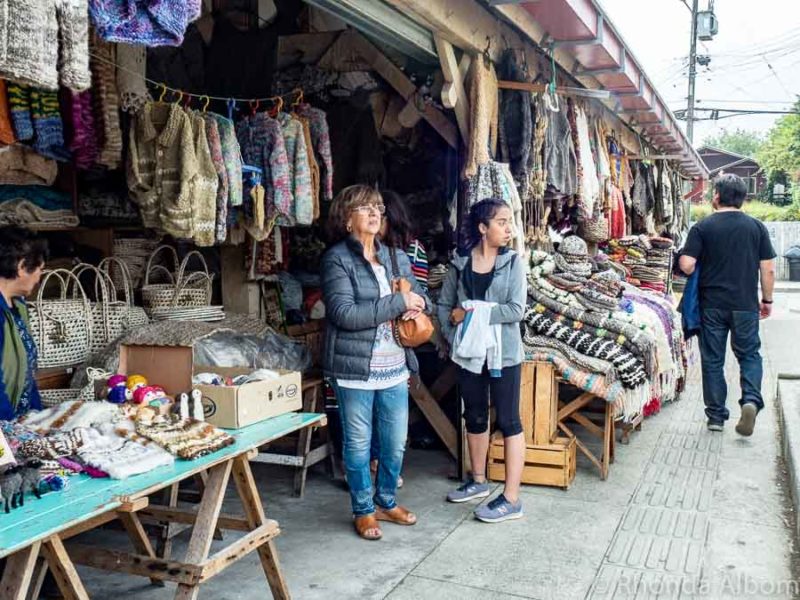 Check out this phone snatch . . .
South America safety tips on money and identifications
Keep your cash in multiple pockets, and only reach into the pocket with the proper amount for what you need to purchase. Never pull out a wad of money.
In most countries, carry only one credit card with you. The exception is Argentina where unreliable ATMs and credit purchase machines may work with an alternate card.
Choose ATMs that are inside banks or other buildings, and whenever possible, take out money only in the daytime. Express kidnappings occur in Argentina, Bolivia, and Peru, in which a victim must withdraw ATM funds for release.
Keep your passport in a safe place (hotel safe) and carry a photocopy for identification purposes, except where required by law to have an original passport.
Many people choose to use passport and money holders (travel wallets) that also have RFID blocking. These are worn under clothes and either around the neck or at the waist.
South America safety tips on transportation
If you are driving, keep doors and windows locked, especially at traffic lights in Buenos Aires.
Book a taxi in advance rather than hailing one on the street. Even then, verify it is your taxi before getting into it.
In Brazil, choose yellow cabs with meters or uber; in Argentina, get into only clearly-marked 'radio taxis' or uber.
At international airports, the taxi desk inside the main terminal is your safest option.
When taking long-distance buses, watch the driver or handler load your luggage and seal the compartment before boarding the bus.
South America safety tips on political gatherings
Protests, demonstrations, and strikes are a frequent occurrence in South America, even in generally safe towns like La Serena (Chile). While they may look interesting at first, they often turn violent rather quickly. In Santiago (Chile) and in Brazil, police have used tear gas or water cannons to break up the crowds.
The best advice we were given is to avoid public demonstrations and never try to pass the protest. We simply turned and walked away when we came upon one.
More South America safety tips
Speak the local language if you can. And if not, try not to shout or draw too much attention to yourself.
Never leave your drink or food unattended to avoid getting it spiked, which can lead to being robbed and/or assaulted.
In Bolivia, criminals have been known to dress as police officers. Unless you are presented with a formal document with your name on it, do not follow the 'officer.'
If you are considering travel to Colombia, Ecuador, or Venezuela, we recommend reading your country's advisories (see next section for links) and taking the necessary precautions for a safe journey.
Is South America Safe? Health safety tips
Dengue, zika, chikungunya, and other tropical diseases
The information on this page was current at the time of publishing. However, we recommend checking one of the following several months before you travel and again before you go for current conditions:
If you are travelling into rainforests in the dengue fever regions, my advice includes a strong insect repellent. Heed the warnings, or suffer the consequences. I used an "all-natural insect repellent" in the Brazilian rainforest and was in a hospital specializing in tropical diseases seven days later.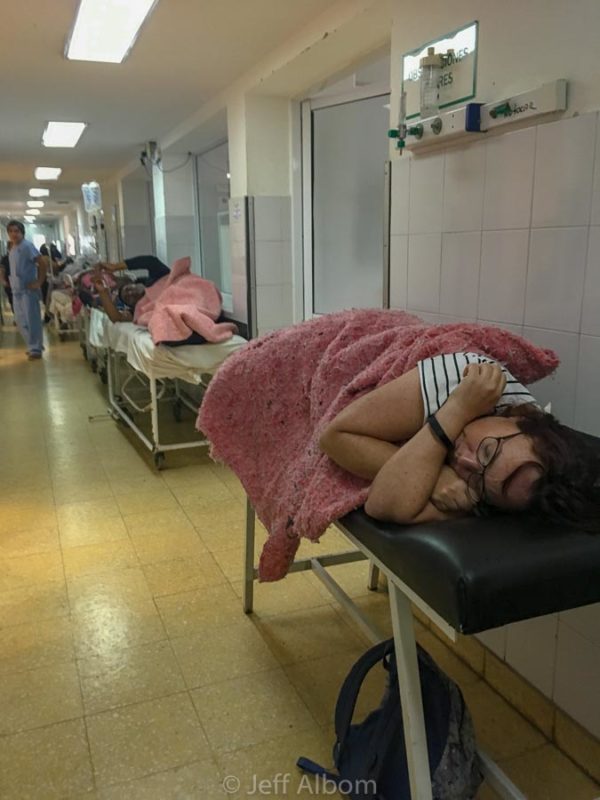 Yellow Fever: If you opt for the yellow fever vaccine, be sure to carry your documentation. I needed mine at the hospital, and with my symptoms, it kept me from six days of isolation.
Can I drink tap water in South America?
South American water safety levels differ by country and sometimes by city. Both diseases (like cholera, typhoid or giardia) and other microorganisms determine water safety. Remember, if the local water is unsafe, so are the ice cubes, coffee, tea, and produce washed in the water. Even teeth brushing can require caution.
The water in all of Uruguay and in large cities of Argentina, Chile, Colombia, and Suriname is safe to drink. However, in rural areas, locals may be able to drink tap water without problems, whereas tourists may get sick from the unfamiliar microorganisms in the water.
The tap water in the high desert of Chile and Argentina has high mineral counts that can cause kidney problems and should be avoided. Also, water is never considered safe in:
Bolivia
Brazil (Although some say it's okay in Rio de Janeiro and Saõ Paulo)
Ecuador
French Guyana
Guyana
Paraguay
Peru
Venezuela
If in doubt, drink bottled water. Better still is to travel with an environmentally friendly self-filtering water bottle. If you purchase water bottles locally, be sure to open them yourself. We saw a man on a side road near the Brazil / Paraguay border refilling water bottles from a hose.
Travel Insurance
We don't leave New Zealand without travel insurance, and for South America, we made sure it included medical evacuation by air. Thankfully, we didn't need that clause.
Aside from my trip to the hospital above, we have ended up in hospital emergency rooms on three other continents and had a wallet stolen in the USA, resulting in a missed flight. We use an insurance aggregator to find the best policy for our situation.
See our South American itinerary.
With the tips above, we found South America safe. Would you?