If you are heading to South America, don't miss these Colombia travel tips shared with us by travel writer Mike Jensen. Read more about him below.
Colombia is a country of a dynamic and colourful culture and generally friendly people. With so much to do and so many things to see, you can easily book a month's worth of travel and still have a lot more discovery to cover. With a coastline on its edge and mountains along its border, adventurers flock from all over the world to navigate its diverse terrains.
But hit shows like "Narcos" combined with an infamous history involving drug lords and cartels, cast this beautiful country in a negative light.
That version of Colombia has largely disappeared, giving way to a reinvigorated capital of Bogota and a culture defined by its bravery and resilience.
Colombia travel tips
If you're planning on a trip to this South American country, here are 10 essential tips to know:
1. Drop your stereotypes about drugs and cocaine
Most residents in Medellin still recall growing up in an environment characterized by drug wars, but those days are long gone. Coca leaves are still chewed on the streets and available for tourists, but Colombia has moved on from its sordid past.
The hero-villain Pablo Escobar is definitely still the most famous person coming from this country. However, Colombia's culture is a lot more diverse. Modern-day Colombia is made more vibrant and unique by its survival of its brutal past and story of redemption.
2. Safety and security are not an issue
Safety in Colombia has vastly improved throughout the years. A huge part of this is a heightened presence of military personnel at checkpoints and in high-traffic areas in the city. The drug cartels are still present, but they've moved their business off the streets.
The FARC is also on the brink of a monumental peace agreement (2016/17), so many factors contributing to the misconception about Colombia's lack of safety are going away.
This unfair view of Colombia is unfortunate, but the locals are warm and generous. They are a proud people, and they won't be shy to show you the beauty of their culture. If you want to find bad people in Colombia, you will definitely find them, just as you will in any other country. If you take regular safety precautions when you travel regardless of destination, you'll find that Colombia is a safe and enjoyable place to travel.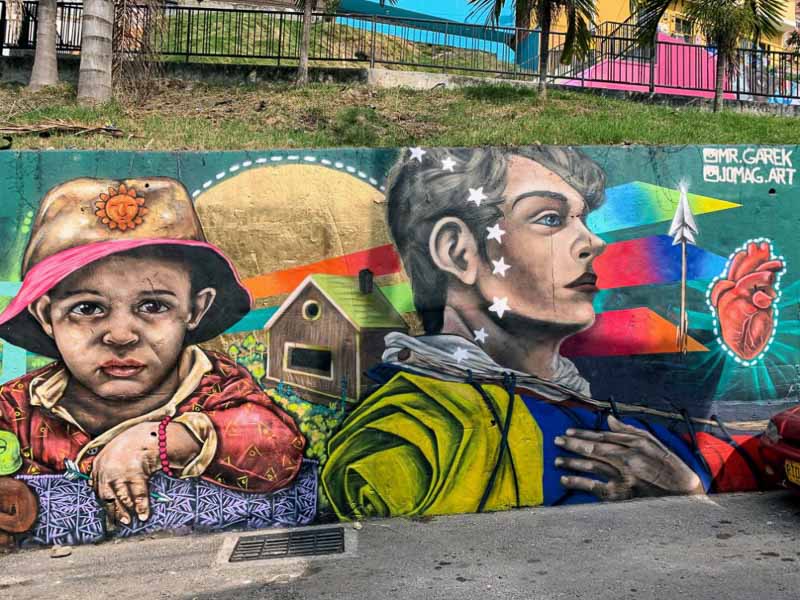 3. Be prepared for unpredictable weather
Weather in different parts of Colombia varies greatly. It depends more on the altitude than the time of the year. If you're travelling from north to south, it will be more likely that you'll experience all four seasons. Bogota is relatively cool during the day and chilly at night, while Cartagena is known for very humid weather and Medellin for what feels like eternal spring.
4. Aguardiente is the most Colombian staple you should have
There's no drink more popular in Colombia than aguardiente. Every administrative region in Colombia has a license to produce its own aguardiente, so there's no one way to describe it. It usually has an alcohol content of 60%, which already gives you an idea of what kinds of experiences go along with it.
There's no Colombian celebration without aguardiente. You'll also find these being consumed in bars, at home, and on street corners. It's meant to be drunk straight or as shots, and usually ends with an unforgettable "guayabo de aguardiente", which is Colombian slang for hangover.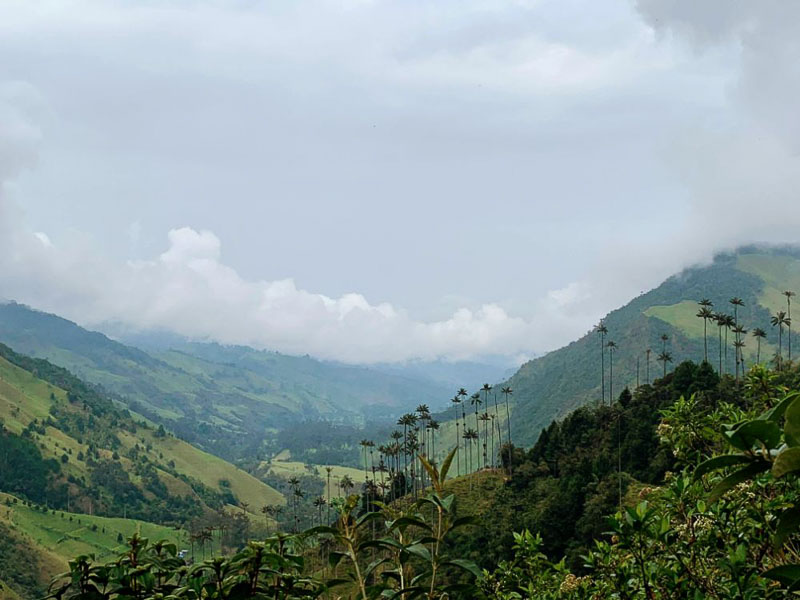 5. Head over to a Pueblito for the weekend
Pueblitos are small villages that dot the Colombian countryside, which can be great weekend destinations. While the cities are abuzz with energy, the Pubelitos offer servings of the country's colonial past and old-world charm. There are many Pubelitos you can visit from any major urban city. All can be accessed by road.
It's easy to hire a chauffeured car or rent your own to make the trip. The most iconic Pueblito is Guatavita off of Bogota, which offers idyllic views of casitas that best characterizes Colombia's classic countryside.

6. Perk up your days with café tinto
One of the many popular exports of Colombia is coffee beans, and it's in very high demand even inside the country. Colombia's coffee beans are so heavily exported that you'll most likely be served Nescafe in a coffee shop, unless you make your way to one of the coffee farms.
The best way to find café tinto, however, is through the throngs of vendors selling café tinto in thermal jugs on every street and town square. These small cups of coffee are very strong and commonly taken black.
7. Colombia is not as cheap as it once was
Colombia can still be cheaper than travelling in Europe, but don't expect dirt cheap prices that are common in Southeast Asia. The biggest spends will be on accommodations, especially in popular backpacker or tourist towns. There will be a place for any kind of budget, but you will end up spending a bit more on a standard room in Colombia than you normally would in Asia.
If you will be doing long-distance travelling by bus, these tickets can also be expensive, but they're comfortable, airconditioned, and sometimes have WiFi. Eating out can also be quite pricey unless you stick to street food, which is a great cuisine on its own.
8. Colombian food is hearty and filling
If you're travelling to Colombia, forget about your diet. Colombian food is equivalent to comfort food – so engrained in the culture of the people and meant to express warmth and a sense of home. That said, it's not everyone's cup of tea. Most of the dishes are fried, and there's a noticeable lack of vegetables. Meals mostly consist of rice and meat with a medley of side dishes that include some vegetables, beans, or fruits.
Street food is a cheap option, but not necessarily a healthy one. The most popular one is the arepa, which is a type of bread made from maize and sometimes stuffed with cheese or meat. Another popular snack is the empanada, deep-fried minced meat in batter.
9. Try to learn key Spanish words
Some people in Colombia know how to speak English, but it's not a very common language. Sometimes not even people who work in the tourism industry know how to speak English. Hotel receptionists usually know how to speak English and would be the best people to help you navigate around the city.
Look up common Spanish words for directions, places, and questions. If you do know some Spanish, learning a bit of Colombian slang will also help. If all else fails, be ready to have a translator on your phone to make things go more smoothly. (Download the free Google Translate App from the Apple App Store or from Google Play.)
10. Colombia is beautiful
There are so many aspects to Colombia that make this country an unforgettable destination. You will hear music everywhere, locals dancing salsa and rumba regardless of time and place, and it's difficult not to join in. Landscapes are very diverse – lush jungles, volcanoes, deserts, beaches, plantations, alpine lakes – and outdoorsy folk will have a ball exploring the country. Lastly, Colombians are generous and kind; hanging out with the locals will definitely add a different dimension to your trip.
Final thoughts on travelling to Colombia
Colombia has gone through rough times, but the modern-day country has a lot to offer. There is beauty to be seen everywhere, from its kind people to the gorgeous sceneries. Whether you're visiting for a week, a month, or even a year, there is much adventure to be had, and it's not unlikely that you will fall in love with this country.
Save on your trip with these resources
These are our go-to companies when we travel. We believe this list to be the best in each category. You can't go wrong using them on your trip too.
Flights: we use Expedia for the best and cheapest flight options.
Accommodations: we use Booking.com (hotels), VRBO (self-contained), or Hostelworld (budget).
Cars (gas or electric): we use RentalCars to search for deals and dealer ratings.
Campervans or Motorhomes: we use Campstar where Albom Adventures readers get a 3% discount.
Motorcycles: we have heard good things about BikesBooking.
Private guides: we love the private guides at Tours by Locals.
Travel Insurance: while not required, we always opt for travel insurance and start at InsureMyTrip to compare coverage plans.
Check out our travel resources page for more companies that we use when you travel.
Be sure to check out Albom Adventure's South American itinerary, as well as our guides to Cartegena and to the animals at the port area.
Save for later
If you enjoyed this article on Colombia travel tips, please share it on social media and save it for later on Pinterest.
Which of these Colombia travel tips surprised you?
About the author

Mike is addicted to both adventure and travel, so he decided to combine the two to form TheAdventourist. There, he shares his journey from one adrenaline rush to another, always exploring new places as he goes. You can find him sharing his travels on Facebook.