Isla Damas is part of Chile's Humboldt Penguin National Reserve and is the only one of the reserve's three islands allowing visitors. However, visitors can sail close to Isla Choros and Isla Chañaral, enjoying their wildlife from a short distance.
Getting out to the islands is well worth the effort. The reserve is home to approximately 80% of the world's population of Humboldt penguins. When we visited, there were 31 Humboldt penguins on Isla Damas, over 4000 on Isla Choros, and even more on Isla Chañaral.
The small boats that take visitors out to Isla Damas hug the coast of Isla Choros on the way. The onboard guide spots penguins, sea lions, and other wildlife slowing down as we pass.
First, fall in love with Chile …
Boat to Isla Choros and Isla Damas
Chile's Humboldt Penguin National Reserve boats to Isla Damas run daily in the high season (December through March) and Wednesday to Sunday in the low season (April through November) from 8.30 am to 2.30 pm. A maximum of 750 people are permitted on the island daily, each for only one hour. The starting port is Punta de Choros, a charming fishing village about two hours north of La Serena.
More than just the wildlife, we enjoyed craggy rugged outcroppings in the rocks of Isla Choros and the vast variety of flora on Isla Damas.
Isla Choros
As visitors are not permitted on Isla Choros, the tour is from the boat at a distance of 30 to 80 metres depending on sea conditions. The guide we had was fantastic, frequently stopping to point out Humboldt penguins, as well as other amazing wildlife like sea lions, dolphins, boobies, vultures, and the less frequently spotted Magellanic penguins.
For me, this was the highlight of the day. There were so many penguins in their natural environment without human interaction. The language barrier wouldn't have been an issue even without our Spanish-speaking daughter, as we simply had to follow his fingers to see where he pointed.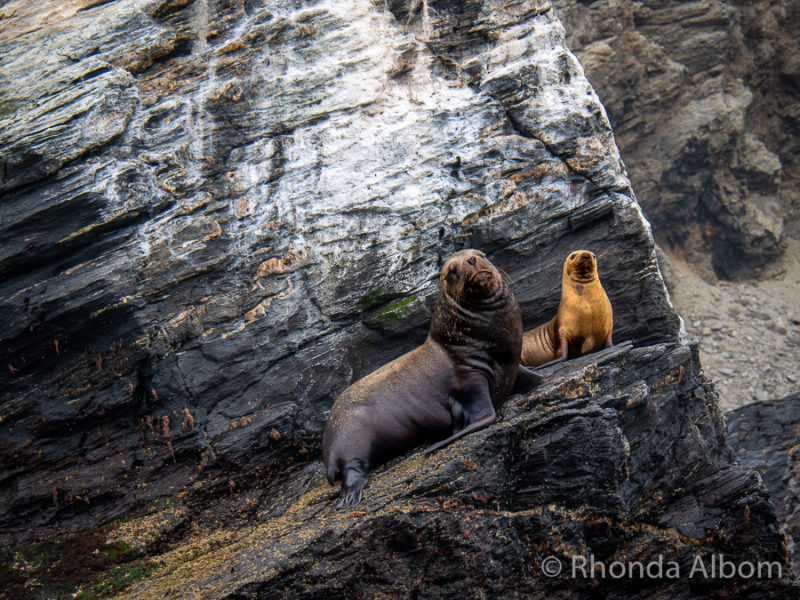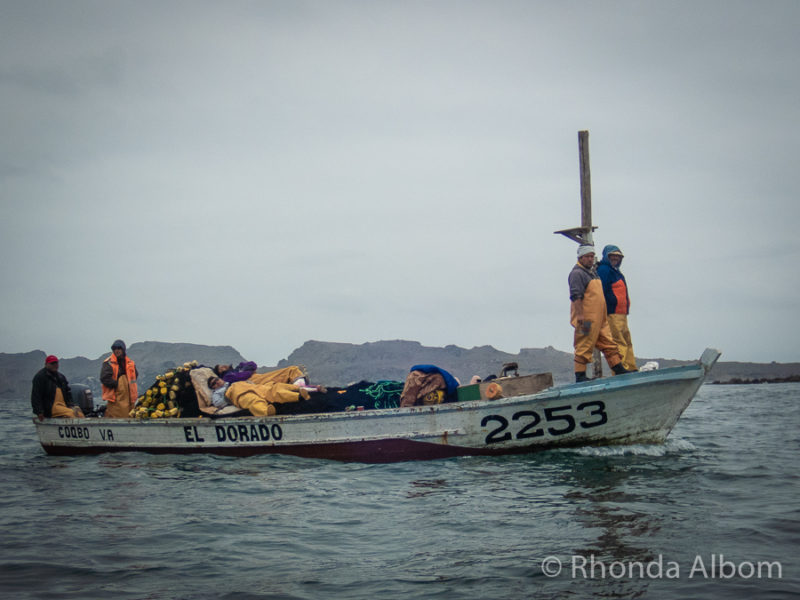 Isla Damas
After sailing around Isla Choros, we headed over to Isla Damas, where our park pass permitted us to spend one hour. With a white sand beach, crystal clear waters, and plenty of walking tracks, we enjoyed every minute of our time. wimming is not permitted.
We were not lucky enough to see the few penguins on the island, but we were surrounded by stunning flora and fascinating wildlife. It didn't take us long to know why some people call it a small Galapagos.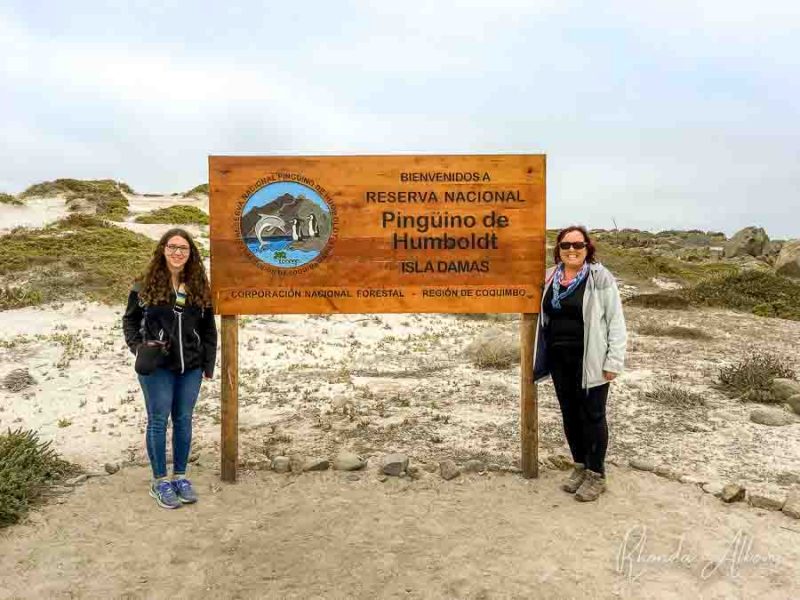 Getting Boat Tickets and Island Passes for Isla Damas
Once you know what to do, the process is easier than one would imagine. The main thing to remember is that you need both a boat ticket and a park pass. And you want to purchase your boat ticket before you purchase the pass to the island.
Here's all you need to do: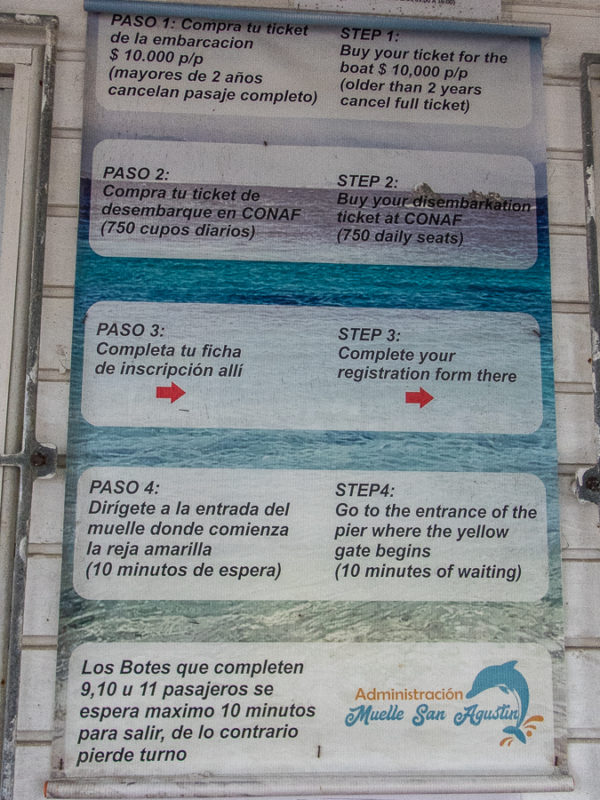 Purchase your boat ticket at the booth that reads "Boleteria". Here you will fill out paperwork (in Spanish or English) asking for your name and passport number as well as a series of health questions.
Get your park entrance pass at CONAF. There is a person providing directions, but it's easy to find. From the boleteria, walk across the area and down a small path.
Head to the pier once you have both a boat ticket and a park pass in hand. Walk to the entrance of the pier where the yellow gate begins, pick up a life jacket, and wait for your boat. Note that the boat will wait only 10 minutes.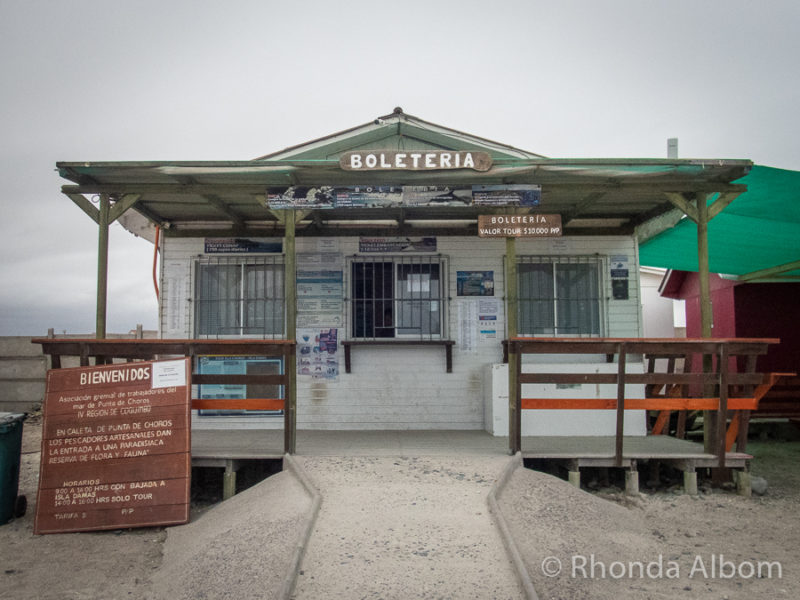 Explore Punta de Choros (the port's fishing community)
A charming town; there are several restaurants and tons of street art. It's worth a quick visit and a delicious seafood meal before you leave.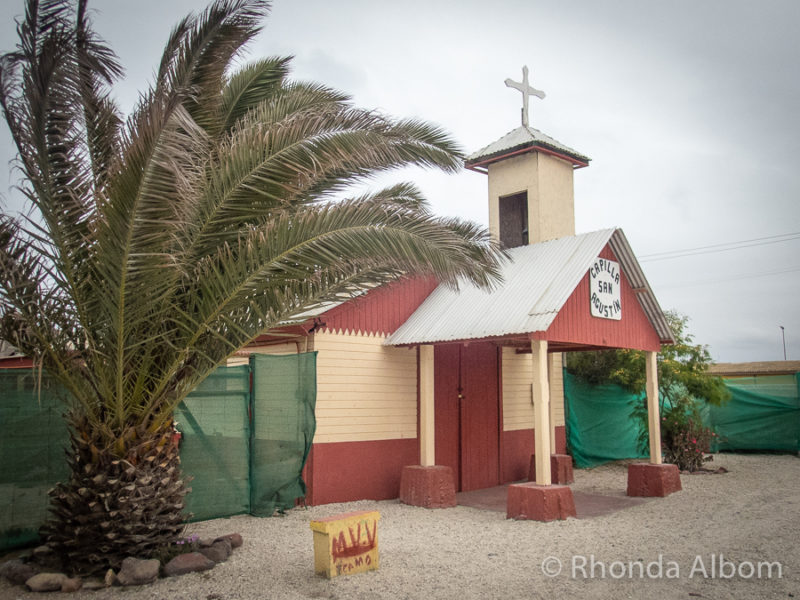 Or … spend the night in a dome
Had I known about Punta de Domos, we would have stayed here. We got inside one of the domes, and they are warm and comfortable, even on the cool day when we visited. The walls roll up, offering spectacular ocean views through a layer of protective plastic. The property is 500 m from Punta Choros Beach.
The dome also has a kitchen, a bathroom, and a loft bed under a large 'window', which can be covered for darkness or uncovered, allowing you to sleep under the stars without having to deal with the weather. Check pricing and availability at Punta de Domos.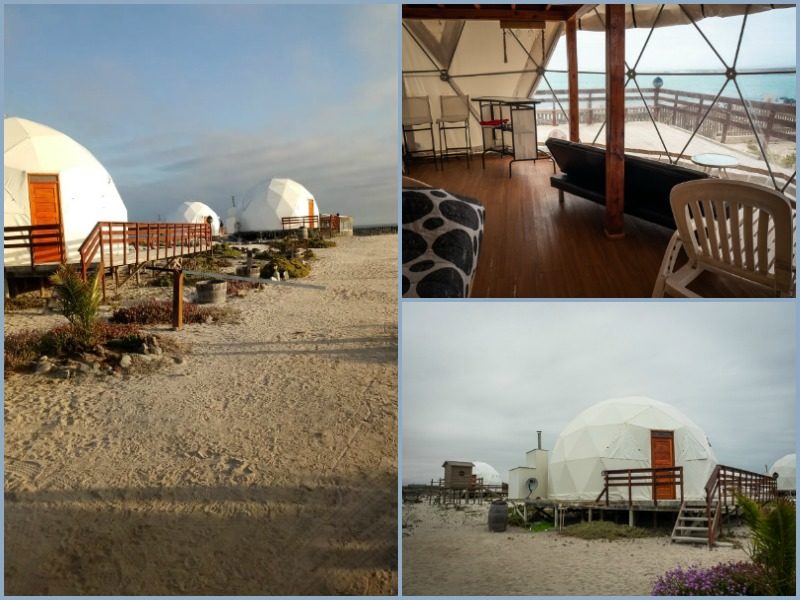 Driving to Punta de Choros from La Serena
If you want to visit Isla Damas, you will need to board a boat in the fishing village of Punta de Choros.
The drive from La Serena to Punta de Choros takes about an hour and forty-five minutes. It's an easy drive along paved roads until the very end where it becomes a well-packed dirt road.
However, we still needed a GPS map. We recommend the free Maps.me app as their downloadable maps don't require internet access. It will direct you all the way to the car parking for the boat tickets (Google Maps took us on some bizarre routes as we travelled through Chile).
Timing is important. We left La Serena just after 8 am, arriving in Punta Choros just before 10 am. On that day in late November, it was still early in the season, and we had no problems getting on a boat. In fact, we were on the next boat of 12 passengers to leave the pier. But remember, there are daily limits, and it's a long drive to find all the tickets sold out.
One more advantage of driving – you might see one of these desert foxes (we saw at least six of them).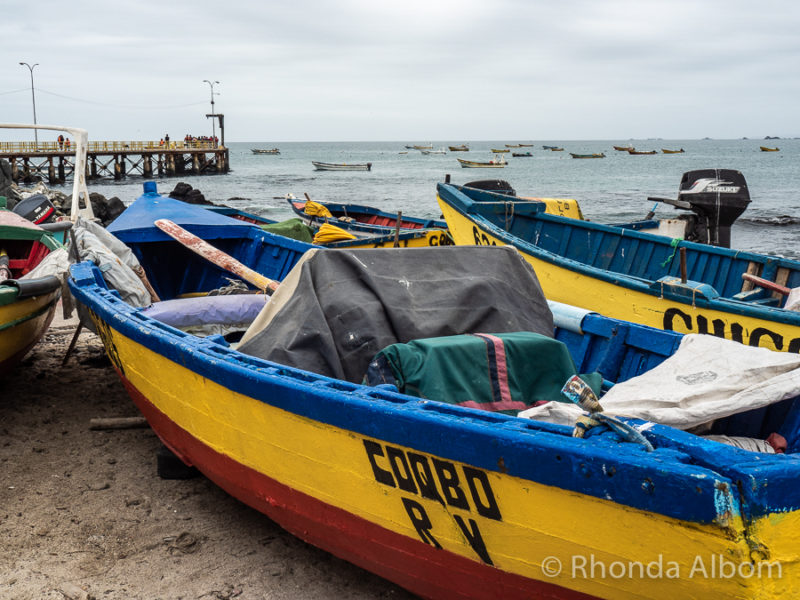 More need-to-know before visiting Isla Damas
Bring cash. We needed 10,000 pesos per person ($15 USD) for the boat, 6,000 pesos per person ($9 USD) for the pass to enter the island, and 300 pesos (45c USD) to use the bathroom.
The bathrooms at the Punta de Choros dock are located just to the right of the ticket booth (boleteria).
Carry your passport (or at least a copy). You will need to include your passport number on the paperwork that allows you to take the boat. No one checked for our passports, but I was glad I had it, just in case.
Dress in layers, including one for wind on the boat.
Sit on the left side of the boat if you can, although the boats are small, and every seat is fine.
Always carry toilet paper when travelling in Chile.
Don't forget to use sunscreen. Even on a cloudy day like when we went, the sun is strong.
Bring water.
If you have a zoom lens, bring it with your camera. You will want it.
Don't miss our: Chile Travel Tips: A Guide for First-Time Visitors
Save on your trip with these resources
These are our go-to companies when we travel. We believe this list to be the best in each category. You can't go wrong using them on your trip too.
Flights: we use Expedia for the best and cheapest flight options.
Accommodations: we use Booking.com (hotels) or VRBO (self-contained).
Cars (gas or electric): we use RentalCars to search for deals and dealer ratings.
Campervans or Motorhomes: we use Campstar where Albom Adventures readers get a 3% discount
Private guides: we love the private guides at Tours by Locals
Travel Insurance: we start at InsureMyTrip as they are the best option to compare plans and find the right coverage for you.
Check out our travel resources page for more companies that we use when you travel.
Save for later
If you enjoyed this article, please share it on social media and save it for later on Pinterest.
How will you explore Isla Damas?