Various toucans, iguanas, howler monkeys, and other regional animals greeted us at the Cartagena port as we walked off a cruise ship in Colombia. Not "wild" animals per se, although many appear to be free. This award-winning sustainable port oasis is part of a 1,000 square-metre garden, sharing samples of Colombia's flora and fauna.
A government initiative, the port oasis encourages arriving passengers to discover a variety of the country's natural resources, and reminds us of Colombia's desire for a sustainable environment, while at the same time protecting certain animal species. The port oasis initiative won the Organization of American States' (OAS) First America's Maritime Award in the category of Sustainable Tourist Destination Port.
Animals at the Port of Cartagena Colombia
Here are photos of some of the animals we saw at the Cartagena port oasis: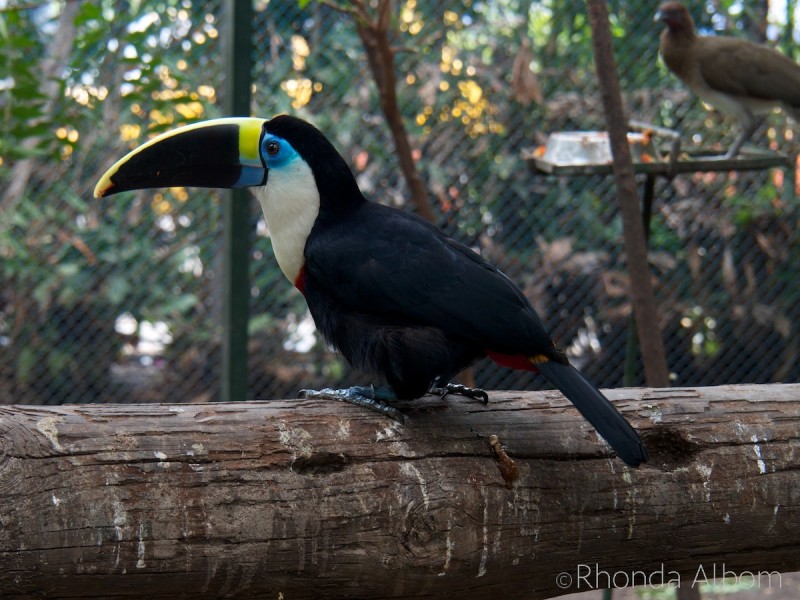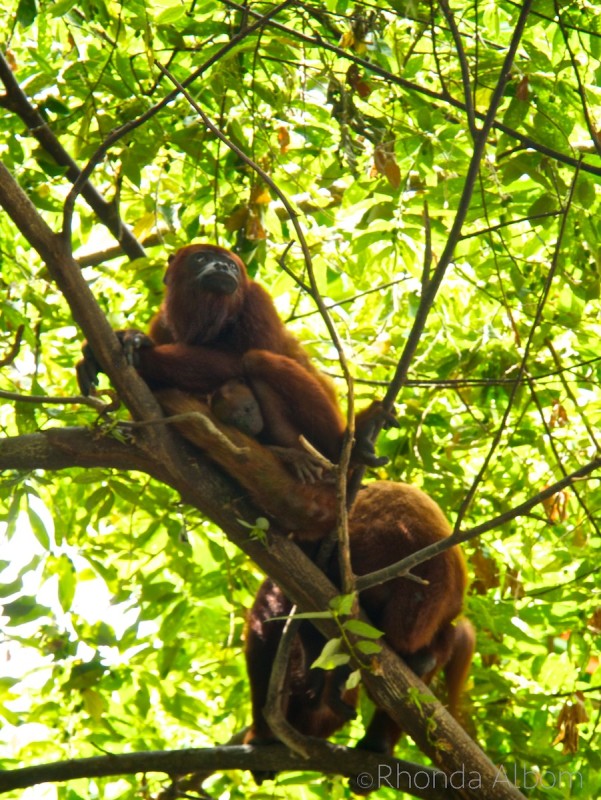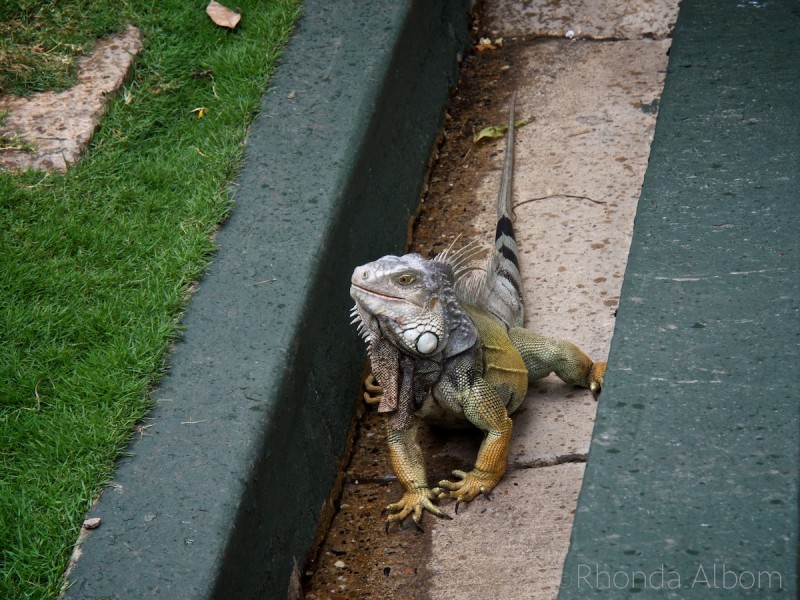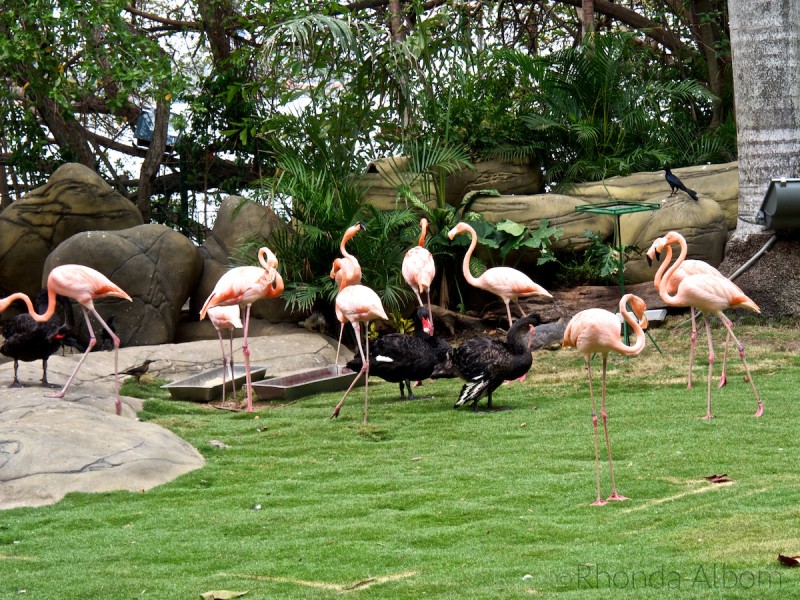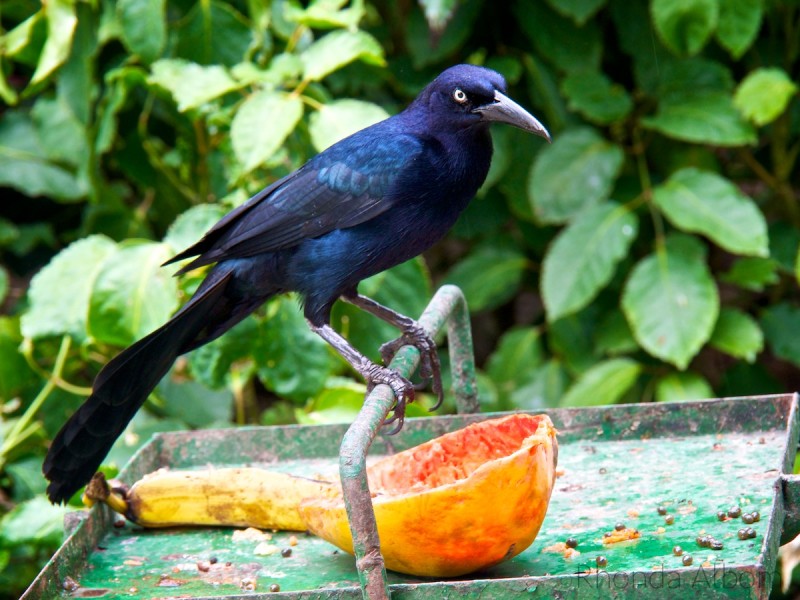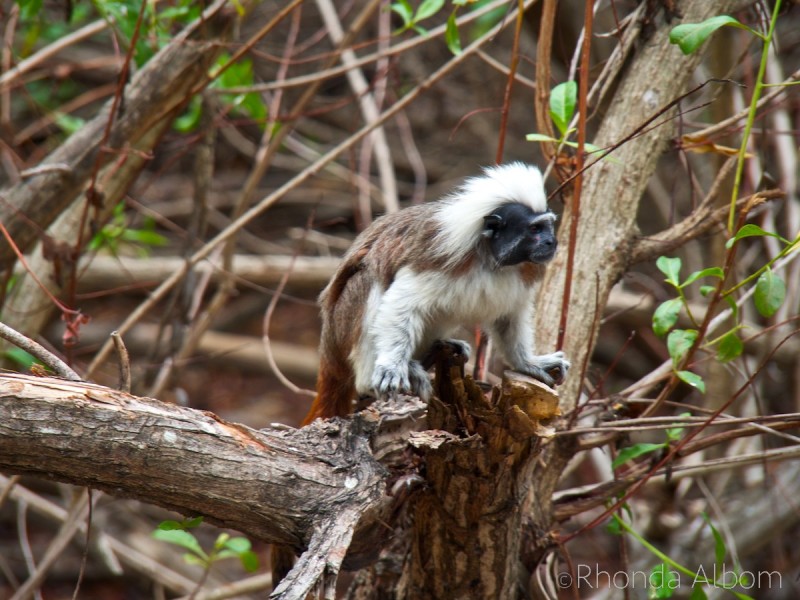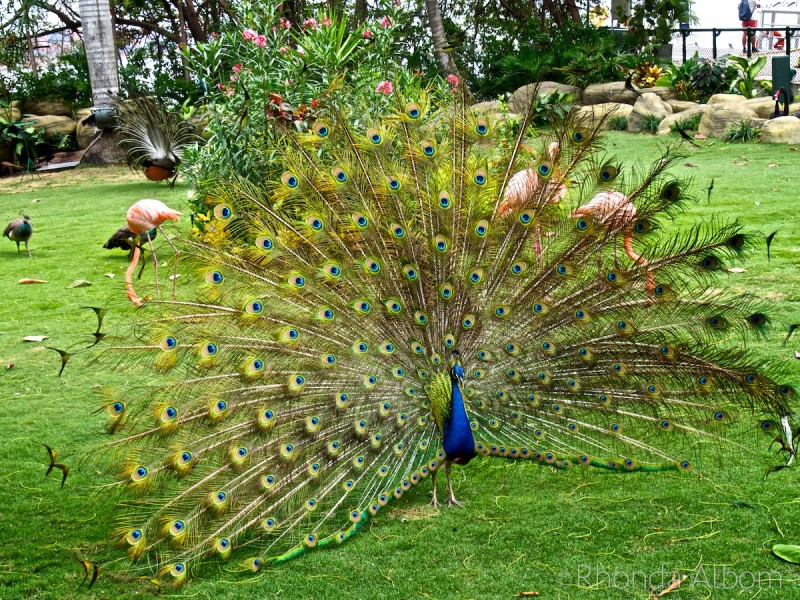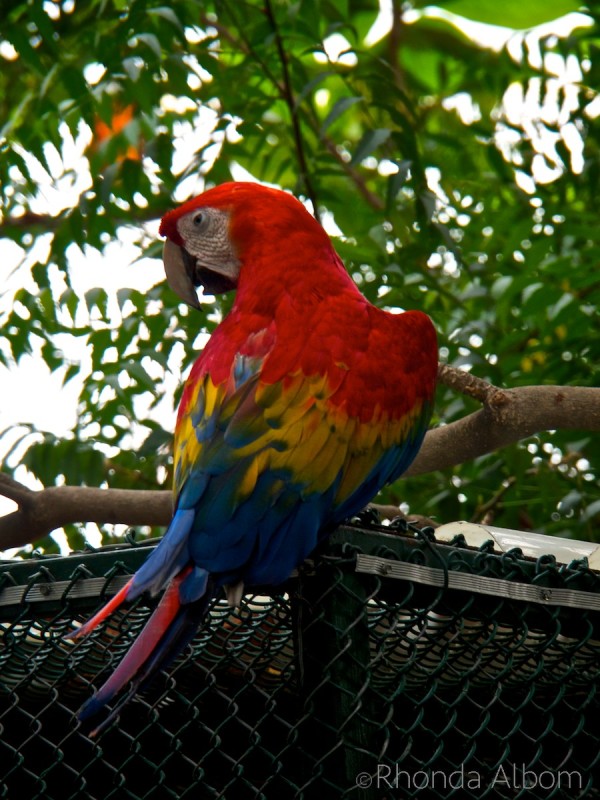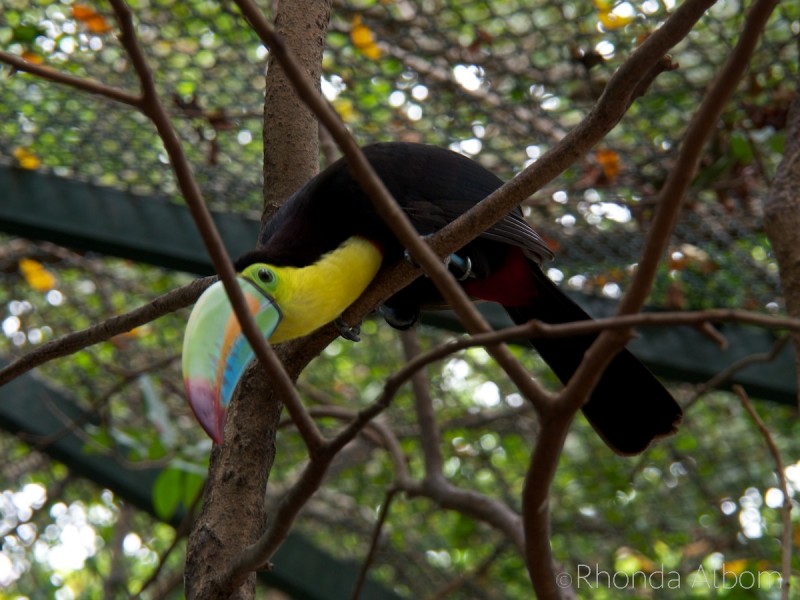 See the Cartagena Port Animals in Action:
Check out this video from the Grupo Puerto de Cartagena (the Cartagena Port Group) to see a few more of the animals:

Tips for Visiting the Cartagena Cruise Port:
Port Oasis, the sustainable zoo featured above, is free to enter and located on the Cartagena cruise port grounds.
We opted to bypass it on the way out and return early to spend some time enjoying it. This way we never felt stressed about time.
Aside from flora and fauna, there is also a replica emerald mine at the port oasis. We found it a bit too dark for photos, but interesting. Here, we found precious stones and other artefacts.
A few stores and booths offer a final chance for some Cartagena shopping and souvenir opportunities. The cafe was our chance to get one more Colombian coffee before our ship sailed out of Cartagena.
For us, Cartagena was our last stop before crossing the Panama Canal with Princess Cruises. We had an amazing deal; if you are thinking about cruising, check out the deals at Princess.
Cartagena is one of my favourite cruise ports, and I can't wait to return and explore the city more thoroughly, as well as visit other Colombian cities, and more of South America without a cruise ship. We will use booking.com to find the best hotels in Cartagena.
Read Next: 25 Tips for Cruising that Everyone Should Know
Get Out and See Cartagena
There is plenty to do in this town outside of the port. In fact, we toured the city before exploring the port.
Once outside of the port gates, remember that you are in South America, and the petty crime rate might be higher than what you are used to at home. Best advice is to be vigilant and not flaunt your wealth. Our best South America safety tips can be found on our safety page for Rio de Janeiro, and apply here as well.
Most places in Cartagena's old city took US dollars as well as Colombian pesos.
Of course, the cruise ship offered several excursion options. On full day ports, we don't worry about time as much as on shorter stops. We generally take independent tours as they typically visit the same sites and offer smaller groups at a lower cost. Viator offers a worry-free shore excursion guarantee and a variety of interesting tours at this port.
Rather than a tour, we chose to negotiate and hire a driver at the port to bring us to old town Cartagena Colombia. We are very comfortable doing this and speak enough Spanish to get by. However, the risks of this plan are no guarantees, no reviews to check, and language barriers. In retrospect, we probably would have taken this City Tour of Cartagena for Cruises from Viator.
We selected an official guide on the port grounds. While these guides claim fixed prices, we were able to negotiate.
If you are hiring a driver at the port, negotiate a price and understand what you are getting for your money before you go. Also, if you are doing it on your own, pre-select what you want to see.
For the complete do it yourself option, you can take a taxi cab to the Cartagena old city. It should cost about $20 USD.
Start Your Planning Here: Highlights of Cartagena Colombia in a Day
Please Share:
If you enjoyed this article, please pin it on Pinterest: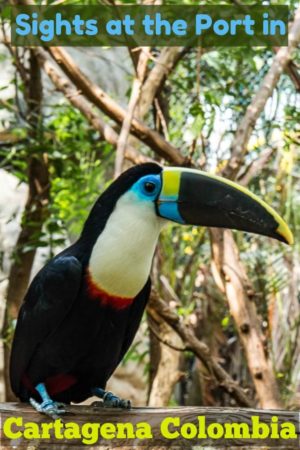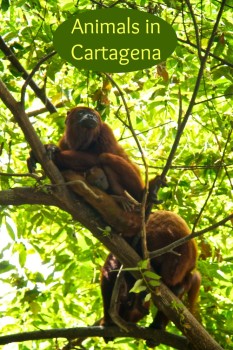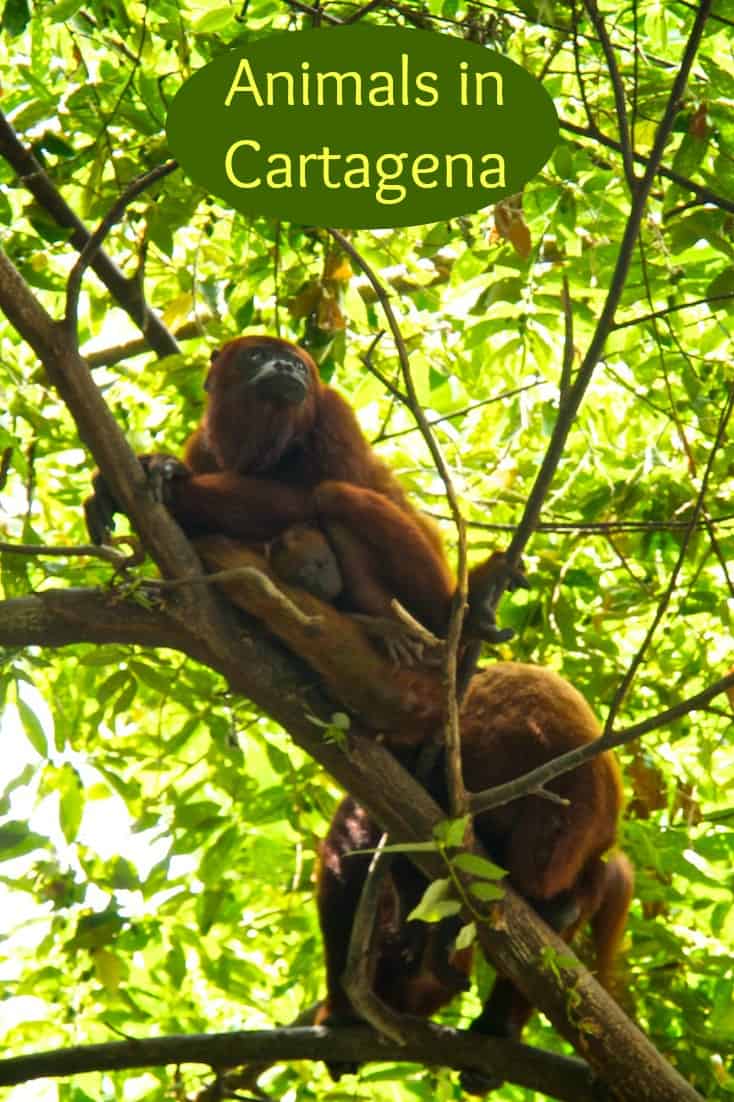 Click here to see our South American itinerary.
Have you been to the Cartagena port? Did you see the animals?