Toucans, iguanas, howler monkeys, and other regional animals greeted us at the Cartagena port oasis. This was an unexpected, yet wonderful surprise as we disembarked a cruise ship in Cartagena. This award-winning sustainable port oasis is part of a 1,000 square-metre garden, sharing samples of Colombia's flora and fauna.
A government initiative, the Cartagena port oasis encourages arriving passengers to discover a variety of the country's natural resources. It reminds us of Colombia's desire for a sustainable environment, while at the same time protecting certain animal species. Not "wild" animals per se, yet many appear to be free to come and go.
There is an impressive collection of animal species at the port oasis, especially once you realize that entry is free.
The Cartagena port oasis initiative won the Organization of American States' (OAS) First America's Maritime Award in the category of Sustainable Tourist Destination Port.
Note: Based on world conditions, we advise checking official channels including cancellation policies prior to booking. Also, with often reduced capacity, booking ahead becomes more important.
Birds at the Cartagena port oasis
The birds are in multiple areas, some enclosed while others are open allowing the birds to come and go as they please. Nesting boxes offer food, encouraging their continual return.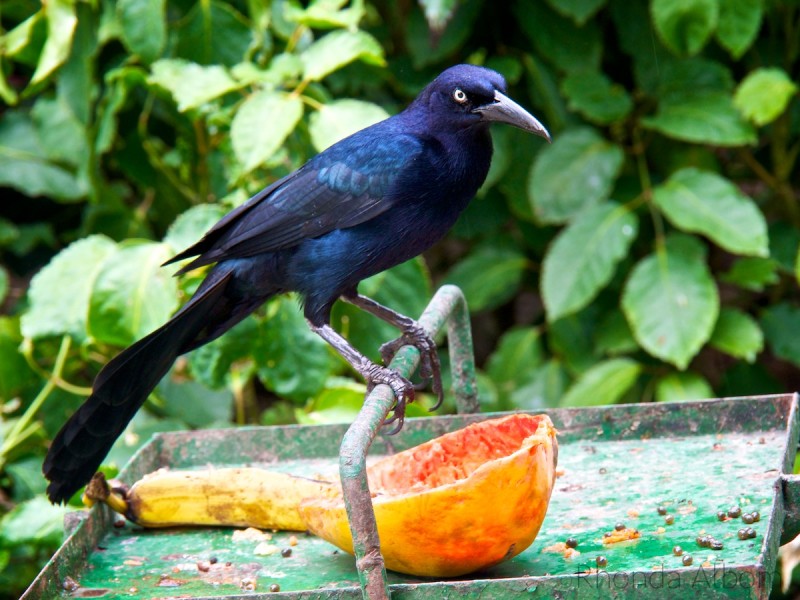 Tips for your time at the Cartagena cruise port oasis
While our goal was to get out and discover the city, we saved time at the end of our day for exploring this Cartagena zoo. Bypassing it when we first arrived gave us two advantages. First, it wasn't crowded when went. Secondly, by coming back early to see the port oasis, we were less stressed about being sure we were back to port before the ship sailed.
Here is more to know:
Cartagena port oasis, the sustainable zoo is free to enter and located on the Cartagena cruise port grounds.
Aside from flora and fauna, there is also a replica emerald mine at the port oasis. We found it a bit too dark for photos, but interesting. Here, we found precious stones and other artifacts.
A few stores and booths offer a final chance for some Cartagena shopping and souvenir opportunities.
The cafe was our chance to get one more Colombian coffee before our ship sailed out of Cartagena.
For us, Cartagena was our last stop before crossing the Panama Canal with Princess Cruise.
Some of the animals at the Cartagena port oasis
Again, most of the animals are free, yet choose to stay here in their port oasis. There are deer in addition to the animals photoed here, only we somehow didn't see them.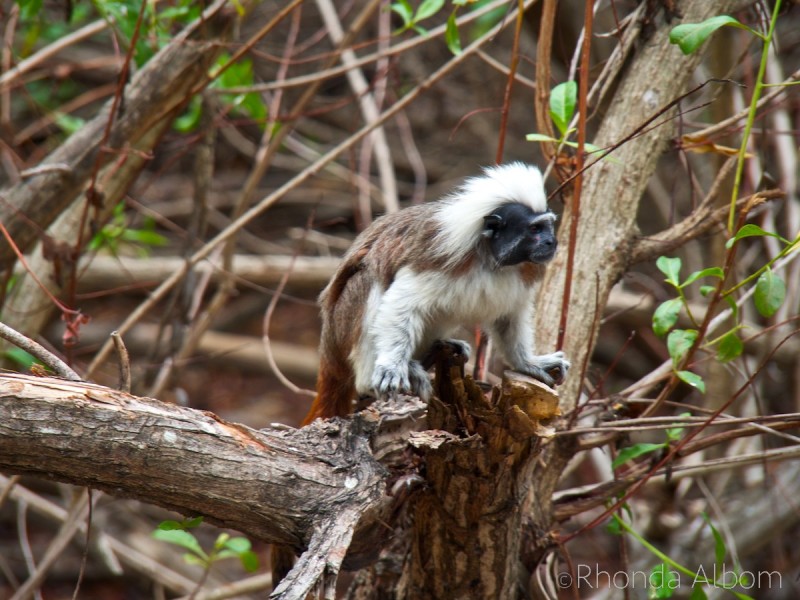 See the Cartagena port oasis animals in action
Check out this video from the Grupo Puerto de Cartagena (the Cartagena Port Group) to see a few more of the animals:

More animal opportunities in Cartagena Colombia
We earn from qualifying purchases through partnerships or affiliate programs.
While there are no other zoos in Cartegena, there are two other interesting options to see the animals.
Aviario Nacional Baru Cartagena (National Aviary of Colombia)
Colombia has some of the greatest bird diversity in the world, and there is no better place to discover it than the National Aviary. About an hours drive from Cartagena, it is home to over 2,000 birds representing 190 bird species. In an effort to support sustainable and responsible care, the birds live in 21 natural environments.
You will discover birds from Colombia as well as other Latin American countries. The diversity of species live in environments including tropical rainforest, coastal, and desert. You'll want to allocate about 2.5 hours to see the park, and if you can time it right, enjoy a presentation at 11.30 am or 3.30 pm daily. Check reviews and price.
Oceanarium
The Oceanarium is the place to go if you want to learn more about the marine life of the Colombian Caribbean Sea. It is located on Rosario Island (Islas del Rosario), and will require a one-hour boat trip from La Bodeguita Pier. The pier is a 15-minute drive from the Cartagena port. Check reviews and price of Oceanarium entry.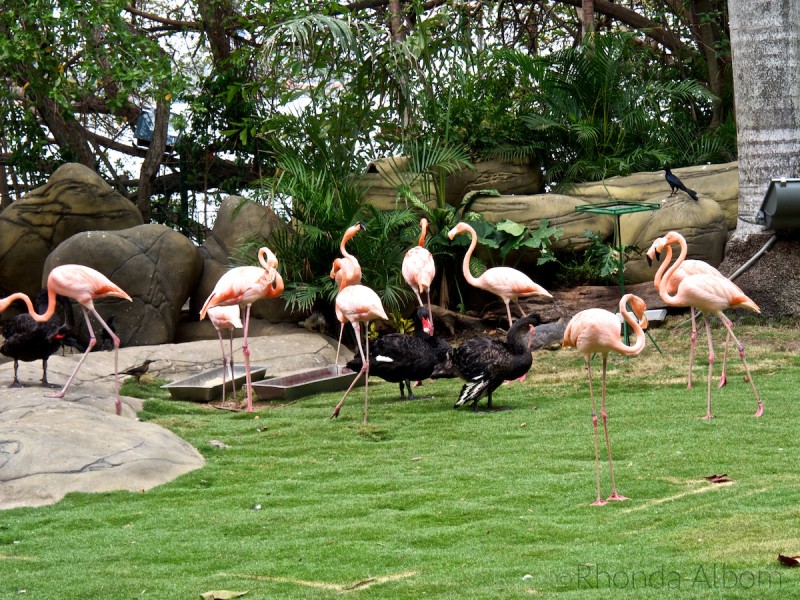 Tips for leaving the Cartagena port
Cartagena is one of my all-time favourite cruise ports. There is plenty to do in this town outside of the port. In fact, we hired a driver for the day at the port and toured the city before exploring the port. If you're going to do the same, here are a few quick tips:
There are two areas to hire a driver. One inside the port gates, the other outside. Only official guides can recruit tourist on the port grounds. You will pay more than will if you go outside and hire someone, but you take less risk this way.
Although the official guides claim fixed prices, we were able to negotiate.
While we needed an English speaking guide, our ability to speak some Spanish helped in the negotiation. However, if everyone in your group doesn't speak Spanish, you will need to be sure your guide speaks English that you can understand.
Once outside of the port gates, the petty crime rate might be higher than what you are used to at home. Our best advice is to be vigilant and not flaunt your wealth. Also, be sure to check out our best South America safety tips.
Before we negotiated with a driver at the port, we had a list of what we wanted to see in Cartagena.
Had we not felt comfortable negotiating, we would have taken this City Tour of Cartagena for Cruises from Viator.
For the complete do it yourself option, you can take a taxi cab to the Cartagena old city. It should cost about $20 USD.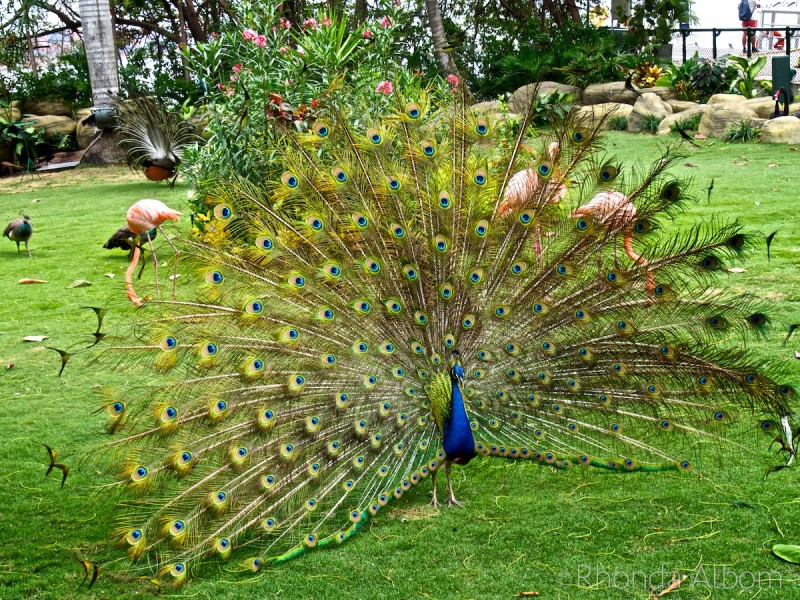 Cruise and port planning tips
Spending 160+ days at sea, we discovered a few cruising secrets. In addition to our list of cruise tips, here are our best planning tools:
Cruise: We find great deals on Cruise Direct.

Flights: We like to arrive at least one day prior to disembarkation and use Expedia to discover flight options.

Accommodations before and after: We use Booking.com to find accommodations.

Private tour guides: Looking to maximize our limited time at a port, we often hire private guides from Tours by Locals.

Rental Car: When we need a car, we always use RentalCars.com, a rental car search engine with no hidden costs.

Travel Insurance: We purchase insurance that covers medical and travel emergencies when we head overseas. We use a travel insurance aggregator that gives us a free and easy-to-read comparison of the inclusions of each policy.

Packing Tips: Get a copy of our free packing light for cruise travel checklist when you sign up for our mailing list. (We pack light, yet have everything we need.)

**Find more money-saving resources on our Travel Resources page.
Start Your Planning Here: Highlights of Cartagena Colombia in a Day
Save for later
If you enjoyed this article, please share it on social media and save it for later on Pinterest.
Click here to see our South American itinerary or here for general tips for visiting Colombia.
Have you had a chance to explore the Cartagena port oasis?