Cartagena Colombia is a city with a sordid and colourful history, from the pre-Colombian settlement to the Spanish conquistadors who capitalised on the gold, silver, and slave trade thus attracting pirates. While the forts and tall city walls built to protect the city remain, architecturally, it is the Spanish colonial houses with flower-covered balconies that captured my attention as images of the movie Romancing the Stone flashed through my head.
We had a wish list of top sites and hired a private driver at the port, as our visit to Colombia was a stop on our way to cruise through the Panama Canal. Our driver's command of English was good, but not great. His slow, deliberate manner, mixed with my basic understanding of Spanish made him a fairly good choice.
Cartagena Colombia Safety
Our driver made a point that Cartagena is safe and the drug cartels are located in the capital – Bogata as well as in Calle and Medellin. Then he turned a corner, and, pointing out the window, he identified Pablo Escobar's old house, giggling as he added he now lives in a much smaller space – in the cemetery.
Safety is a relative scale. When in South America we try not to draw too much attention to ourselves. We never wear expensive looking jewellery or carry a large camera around our necks. In most cities, including Cartagena, I have my Olympus OMD Em5, but I keep it in the bag except when I am taking photos. To date, we have been in six South American countries without any trouble. Check out our basic safety guidelines here.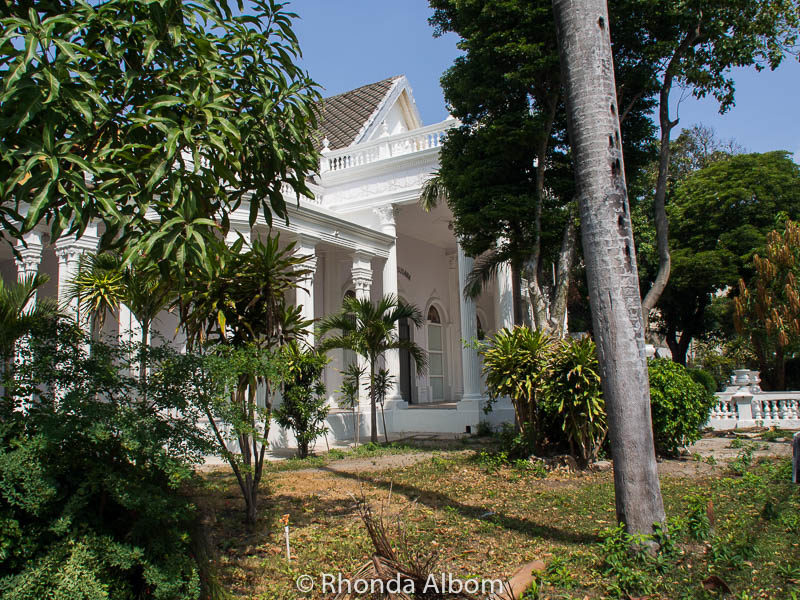 If you worry about safety, you might want to get a tour. Local guides tend to know how to stay safe.
Things to do in Cartagena Colombia
Cartagena is an eclectic mix of contemporary and old. We spent the majority of our time in the old town Cartagena often looking out at the modern city. We started at the Pasta Rillo fort wall. A row of cannons protect the old city. The best way to share the top things to do in Cartagena is in photos: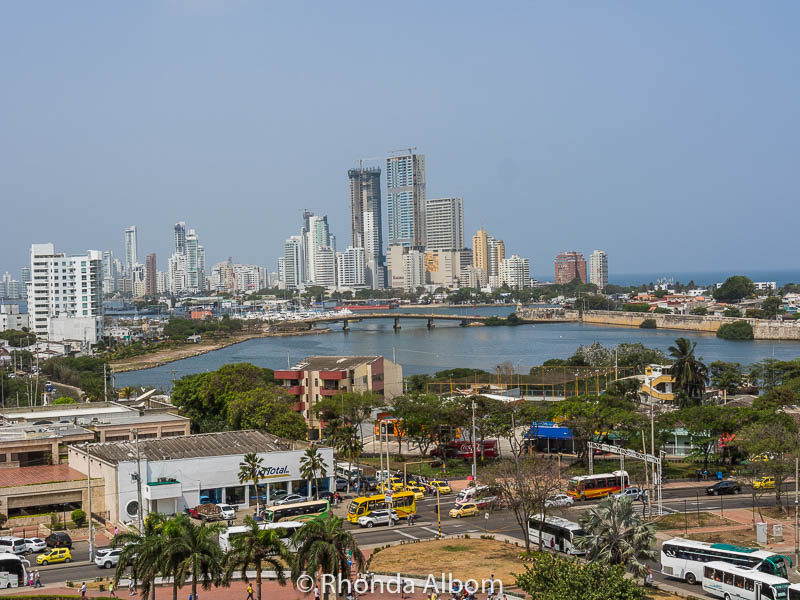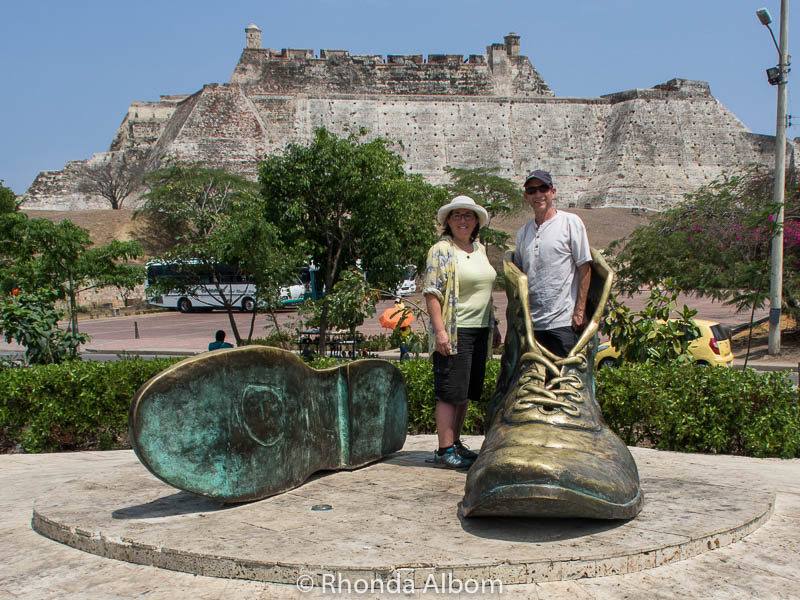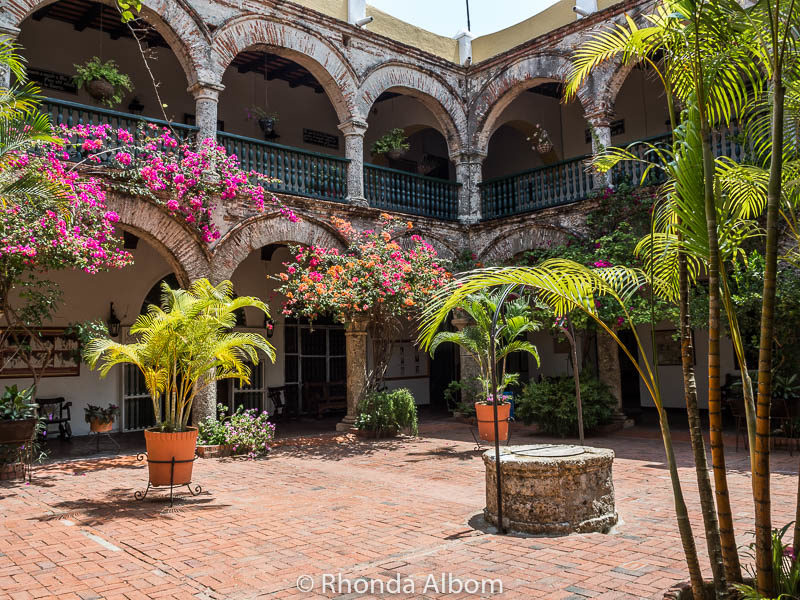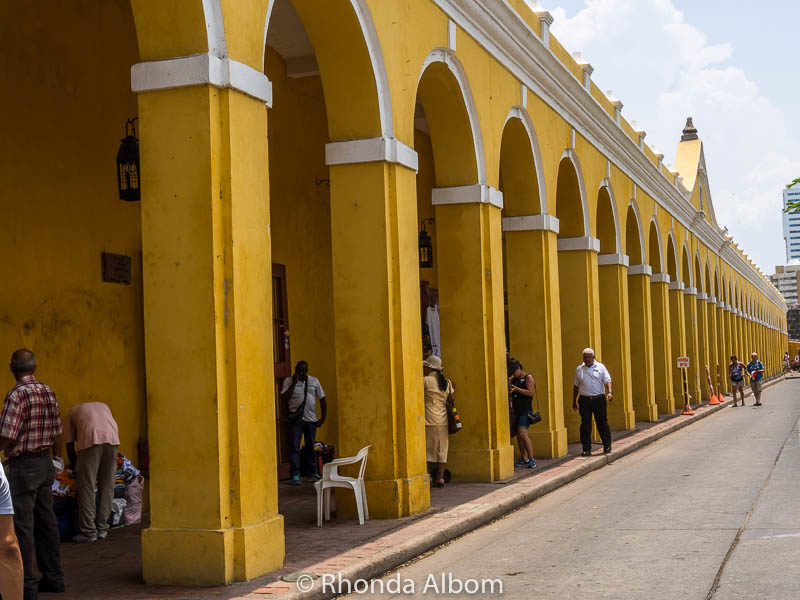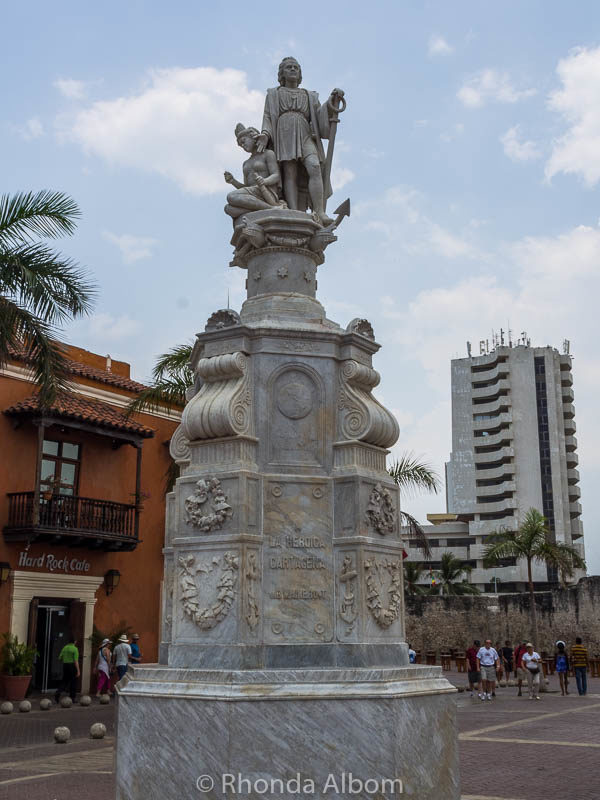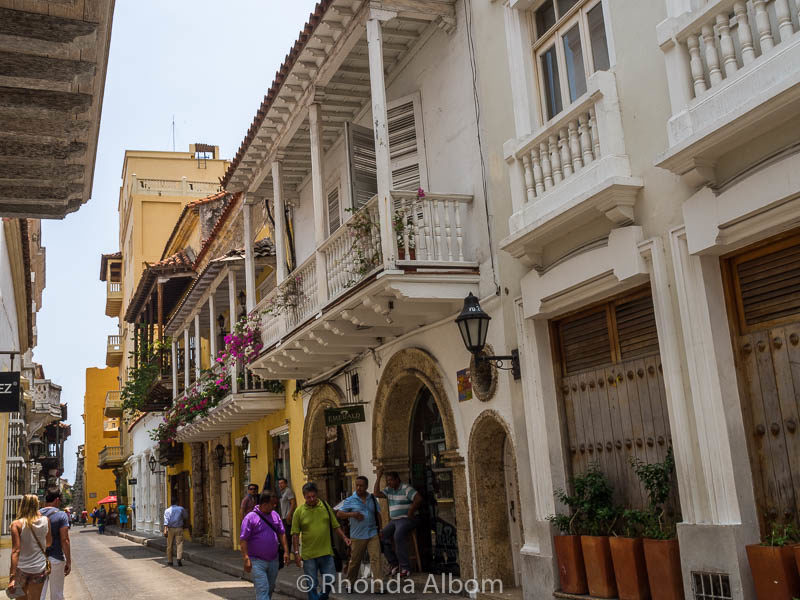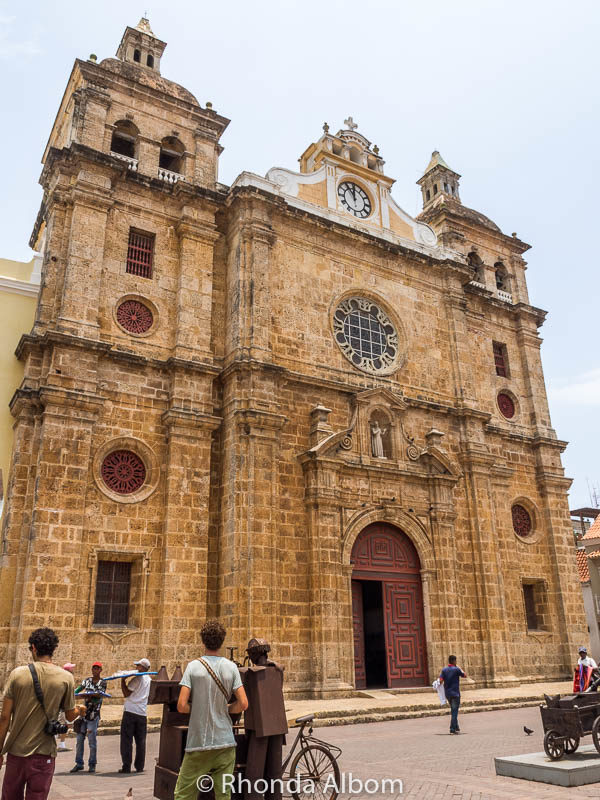 Don't Forget to Get a Colombian Coffee!
Of course, we stopped for some Colombian coffee in Plaza Santo Domingo. Here, we also found the bronze "La Gordita" (the Fat Lady) statue. Her "shiny bits" are those that are most often touched by those passing by. The statue was a gift to the city in 2000.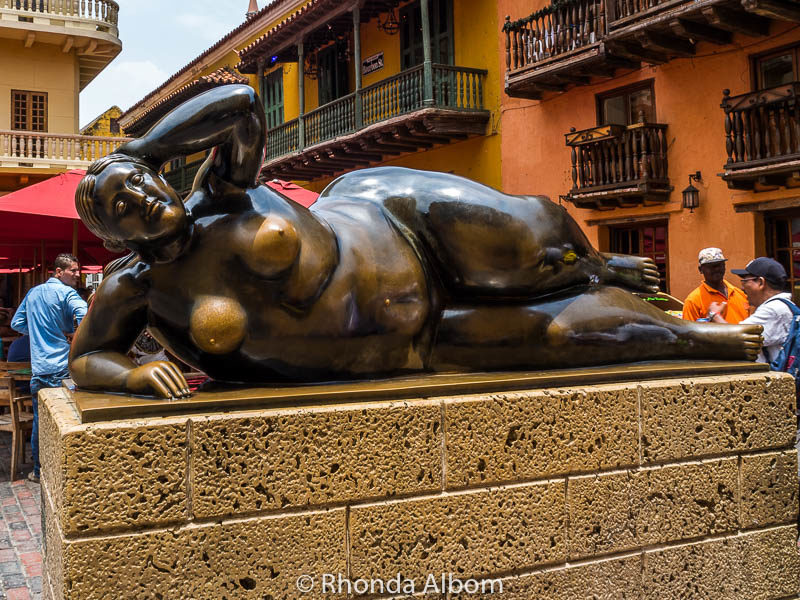 Tips for Visiting Cartagena
Cartagena is similar in population size to our home city of Auckland New Zealand, with a population of 1.2 million.
American dollars are in demand and accepted just about everywhere we visited.
Colombian coffee is some of the best in the world.
Tipping in restaurants and coffee shops is customary and "done from the heart." We couldn't get a straight answer as to percentage, but we have found 10% to be customary in other South American cities and used that as our guideline.
Tickets to the Castillo de San Felipe De Barajas (the fort) are $10 each. If you ask, they will give two tickets for the price of one.
In South America, we generally find our accommodations on booking.com, and will do the same on our next visit when we will be looking at Cartagena hotels. Be sure to take time to read the reviews. Also, take note as to the country of origin of the reviewer. We have found standards to be different, and we needed to increase our hotel star rating throughout South America.
Check out these general tips for visiting the country.
If You Arrived Via a Cruise to Cartagena Colombia
Read Next: 25 Tips for Cruising that Everyone Should Know
If you enjoyed this article, please share it on social media including pinning this on Pinterest: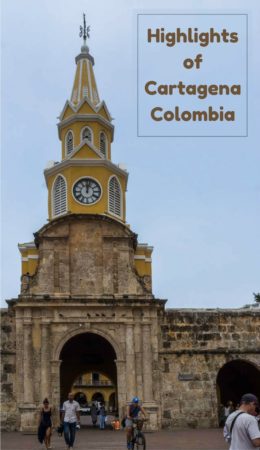 Click here to see our South American itinerary.
Have you been to Cartagena? Is this how you imagined the city?