Cartagena Colombia is a city with a sordid and colourful history. From the pre-Colombian settlement to the Spanish conquistadors who capitalised on the gold, silver and slave trade thus attracting pirates. While the forts and tall city walls built to protect the city remain, architecturally, it is the Spanish colonial houses with flower-covered balconies that captured my attention as images of
Romancing the Stone flashed through my head.
We had a wish list of top sites and hired a private driver at the port, as our visit to Colombia was a stop on our way to cruise through the Panama Canal. Our driver's name is Pedro, and his command of English was good, but not great. His slow, deliberate manner, mixed with my basic understanding of Spanish made him a good choice.
Pedro made a point that Cartagena is safe and the drug cartels are located in the capital – Bogata as well as in Calle and Medellin. Then he turned a corner, pointing out the window, he identified Pablo Escobar's old house, giggling as he added he now lives in a much smaller space – in the cemetery.
Here are the highlights of our day in Cartagena Colombia:
Shop related products on Amazon
‹
›
Of course, we stopped for some Colombian coffee in Plaza Santo Domingo. Here we also found the bronze "La Gordita" (the Fat Lady) statue. Her "shiny bits" are those that are most often touched by often by those passing by. The statue was a gift to the city in 2000.
Practical information on seeing the highlights of Cartagena:
Cartagena is similar in population size to Auckland, with a population of 1.2 million.
American dollars are in demand and accepted just about everywhere.
Colombian coffee is wonderful.
Tipping in restaurants and coffee shops is customary and done from the heart.
Tickets to the Castillo de San Felipe De Barajas (the Fort) are $10 each. If you ask, they will give two tickets for the price of one.
Allow a bit of time to enjoy the free animal enclosures located on the port grounds. You walk right past it when you arrive via cruise ship.
The cost of a taxi from the port to the old city is $20. We hired a driver for the day from inside the dock. The prices appear regulated, and our driver had us pay his "boss" when we returned. Importantly, we pre-select what we wanted to see using the Lonely Planet Colombia Travel Guide.
 If you prefer a pre-arranged tour, Viator offers shore excursion tours. They even offer a worry-free shore excursion guarantee in Cartagena.

Have you been to Cartagena?  Is this how you imagined the city?
If you enjoyed this article, please share it on social media including pinning this on Pinterest: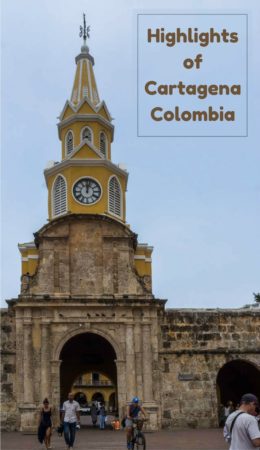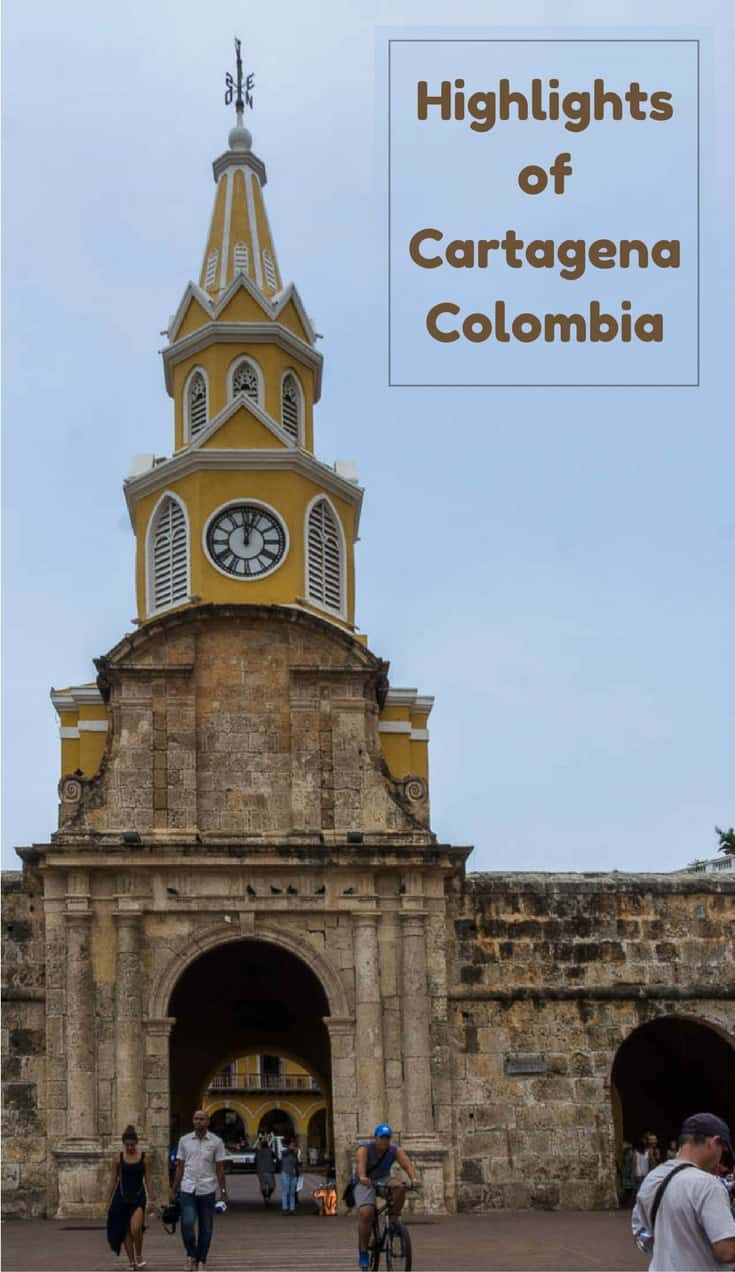 Here's the secret to packing light:
Download our free packing light checklist when you sign up for our newsletter.