This list of Princess cruise tips and tricks needed to be written. Although we have enjoyed over 140 days at sea, even after two weeks onboard the Island Princess we discovered new things. Whether you have already booked or are still thinking about it, these tips for cruising will save you time and money as well as enhance your cruising experience.
We set out on a mission and asked officers, crew, and other passengers for their best Princess cruises tips and tricks. While many of these cruise ship tips feel like Princess cruise secrets, in fact, all of this information is readily available onboard. We believe it is a useful list of cruise tips for beginners and for experienced cruisers.
⇒ Check out the great deals on Princess Cruises from CruiseDirect.com
Tips for cruising
** Most of these cruising tips and tricks apply to any cruise line.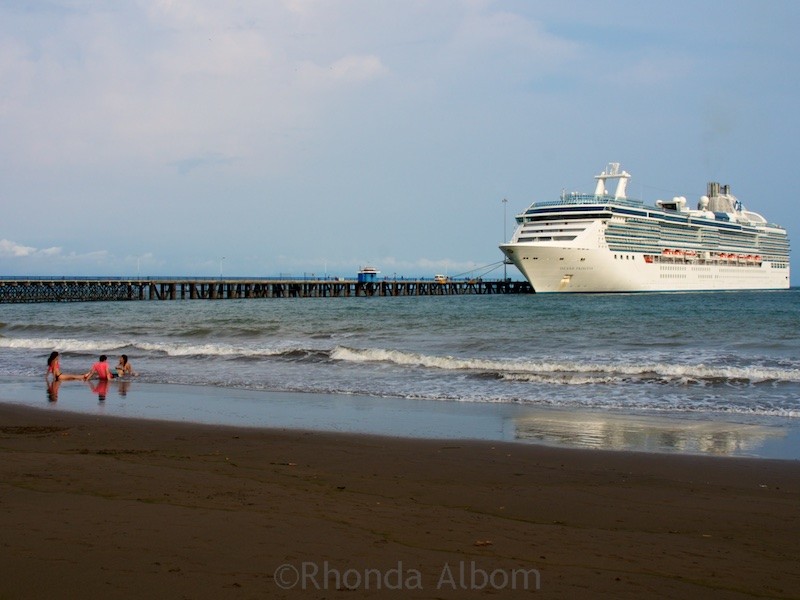 Tips for cruising: things to do before you board
1. Fly to your embarkation port at least one day in advance.
This allows for delays. If your plane is late, the ship won't wait for you. It's not worth the risk. While the cruise lines offer packages that include airfare, we always check Momondo for a cheaper flight.

Once in the starting city, tour on your own or join a pre-embarkation package from the cruise line. HotelsCombined will help you find the best hotel prices for the night before you sail.
2. Learn something about the cruise ports before you sail.
Reading up on your destinations not only adds to the excitement, but it also helps ensure you won't miss anything. Albom Adventures contains many articles on exciting cruise ports from around the world.
In addition to the online research, we carry a guidebook for times when we don't have internet access. Our current favourite series is the Rick Steves cruise ports books. Rick spotlights things you can do in limited time, offers suggestions as to what can be booked ahead, and targets the needs of cruise passengers.
3. Book a few things in advance of embarkation.
Don't miss out on the things you really want. You can book Spa treatments, shore excursions, and speciality dinner reservations in advance of sailing. As many popular activities or time slots "sell-out" before embarkation, you can book in advance to guarantee your spot.
Importantly, there is often no penalty for cancellation within 48 hours of the event. Therefore, once onboard, you can make any changes and adjustments necessary. Read the fine print before finalizing your booking as this policy could change. Also, note that some pre-boarding options are not available after you board. Look for words like "special" or "pre-boarding only."
4. Explore independent shore excursion options and compare them to the ship's choices.
While many of the excursions offered by the cruise line are great, you can normally save a lot of money and tour with a smaller group by booking independently. The ship will discourage you from doing this, as excursions are a big moneymaker for the cruise line.
Often, their primary argument is that the ship will wait for their own tours if they return late, but not for independent ones. Viator, a TripAdvisor Company, resolved this problem with a "Worry-free Shore Excursion Guarantee" on many (not all) of their shore excursions (check the inclusion tab of each tour).

More importantly, Viator offers a huge range of tour options at good prices. We encourage you to read the tour details. Be sure it meets your needs, and then compare it to other tour options. Finally, read the reviews.
⇒ Click here to see shore excursion options with Viator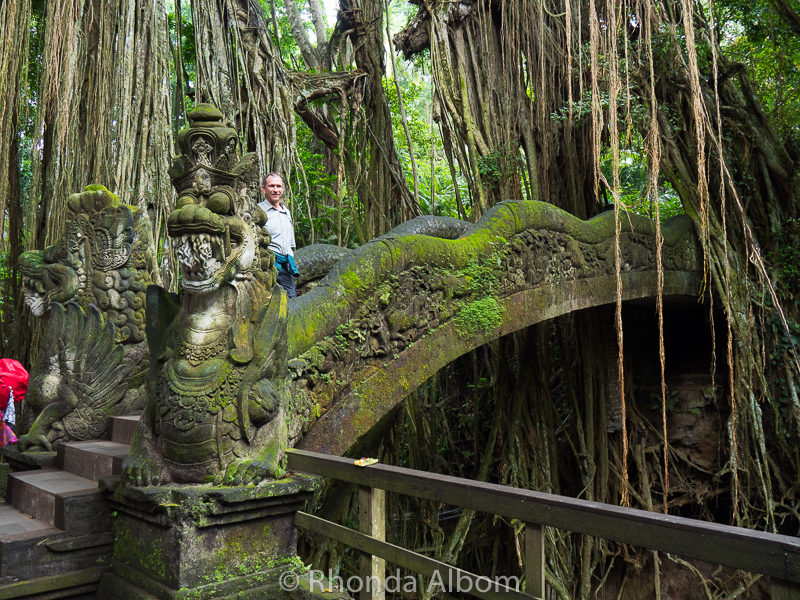 5. Bring an emergency kit.
Make sure it includes first aid supplies and over-the-counter medication for a headache, sore throat, fever, and diarrhoea. If you take prescription medication, bring a paper copy of the prescriptions. While you can get most items at the shop onboard or from the ship's doctor, they will be overpriced. And if they run out of what you need, it could be days before you get to another port.

We make our own kit, but if you prefer a premade one, this small first aid kit from Amazon.com looks complete for injuries.
6. Verify that your medical insurance covers travel outside your home country.
If not, consider getting travel insurance before you leave home. We have used our travel medical insurance in the past for a missed flight and for hospitals visits in Germany, Australia, Argentina, and Bonaire. Other passengers we know have had luggage lost or additional problems.

To date, we have been on two cruises where other passengers required medical evacuation. One went by helicopter, the other required the ship to divert its course and make an unscheduled stop, leaving the passenger with a waiting ambulance.

One of our best cruises tips is to be sure you have coverage. We have always been happy with World Nomads Travel insurance. They are the only company we know of that even allows the purchase of insurance after travel has begun.
⇒ Click here for a quote from World Nomads Travel Insurance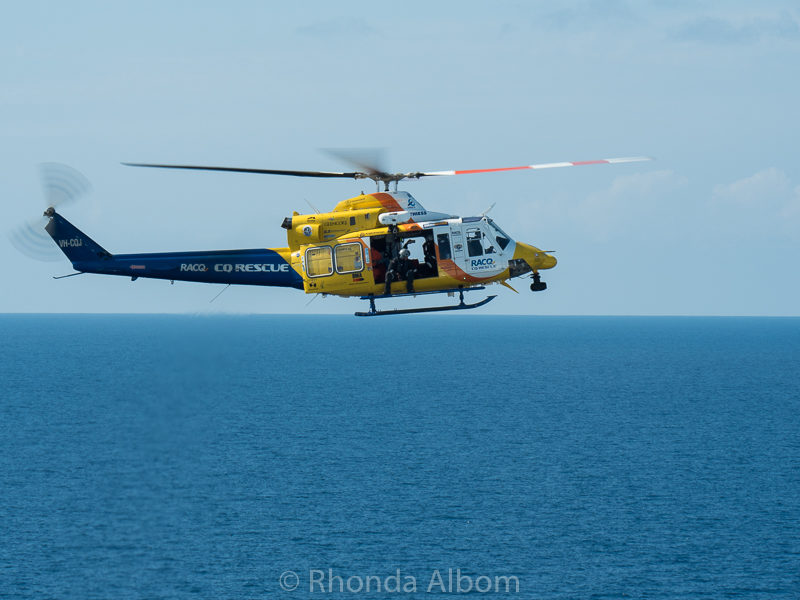 7. Pack light with our Princess cruise packing list. (applies to all ships)
You won't regret packing light. It's so important to us, we wrote another article just on our best cruise packing hacks. Sign up for our newsletter and we will send you a FREE copy of our Ultimate Cruise Packing Light Checklist:
8. Use packing cubes.
If you haven't tried packing cubes before, the time is now. Despite being sceptical, I gave them a try. Now, I am hooked. Not only do packing cubes keep my belongings organized, but they also compact them, allowing more to fit into a smaller space. It's a big aid in packing light. Plus, once onboard or at any land destination, unpacking and keeping organized is easy.
Personally, I use a large one for my clothes, a small one for underwear and pyjamas, and another smaller cube for our emergency kit. Hubby has two for his clothing and the final is for electronics including our handheld luggage scale (a critical item whether you are packing light or not. Airlines charge huge fees for overweight items).
Tips for cruising: onboard dining
9. Understand the difference between "traditional" or "anytime" dining before you select one.
Traditional dining means an assigned a table and dining time. The advantage: a waiter and dining companions that you come to know. We chose traditional dining on a 21-day cruise from Los Angeles to Auckland, and it was great. Our dining companions became our friends and made our cruise days more fun. In contrast, Princess Cruises Anytime Dining allows you to head to the dining room at your leisure. The advantage is being less scheduled.
Regardless of your selected dining plan, there are plenty of alternate dining options onboard. Included in your cruise fare is a casual buffet; pizza, burger, pastry, or ice cream bars (usually near the pools); afternoon tea service; room service; or, snacks at one of the bars. For an extra fee, you can enjoy a speciality restaurant, coffee shops, or even balcony dining.
10. At meals, you can order more than one of anything.
You can even order extra vegetables, a second lobster tail, or one of each dessert. Although, you might want to check out these tips for eating onboard without gaining weight.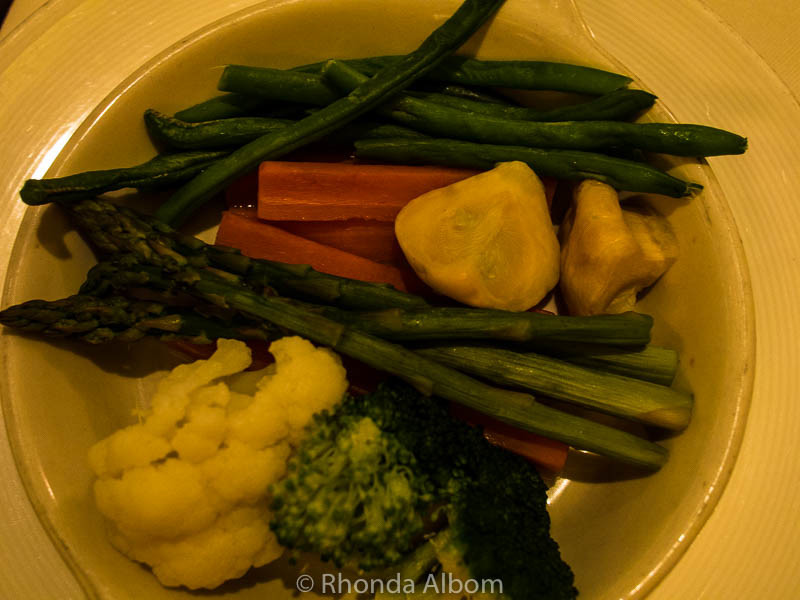 11. 'Anytime diners' can still make dinner reservations.
One advantage of 'anytime dining' is the flexibility to show up when you want to eat. There are times that are more popular than others, like right after the first show. If you know in advance that this will be your choice, you can make a reservation and effectively cut the queue.
12. The speciality restaurants frequently serve lunch at no extra charge.
The option to dine at a speciality restaurant comes with a price tag, for the value-added. However, they frequently offer a special lunch at no additional fee. On the Island Princess, this included Italian Pizza or a British Pub lunch. Be sure to read your daily Princess Platter so you don't miss out.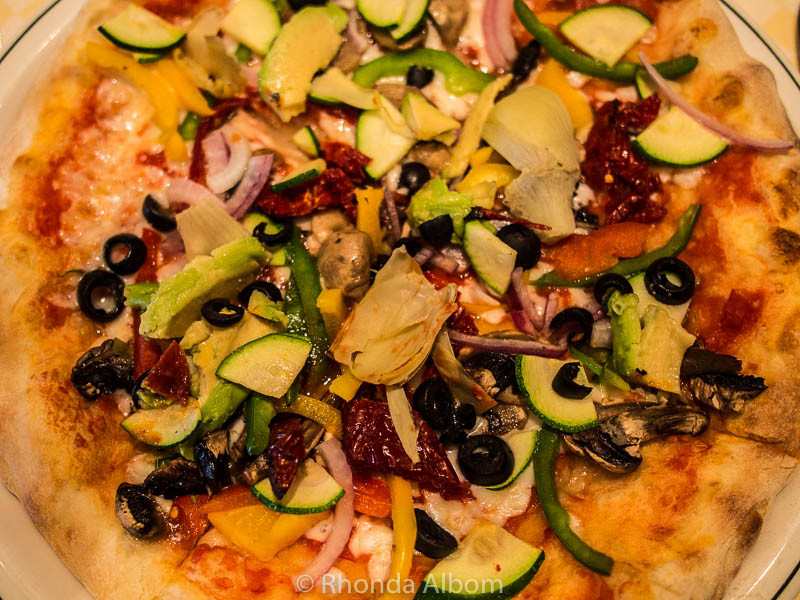 Tips for cruising: onboard drink hacks
13. Get free or cheaper drinks with these cruise ship hacks.
Discount packages are available to help combat the extra fees charged for most beverages served onboard (see tips for cruising #14) However, there are plenty of opportunities for free drinks onboard. Coffee and tea are complimentary with meals (not fancy expresso drinks). Most art auctions, some spa tours, welcome events, the captain's party, and a few special events onboard include a glass of champagne or even a drink.
You can also save money by bringing certain beverages with you at embarkation. On our last cruise, we purchased a case of water before embarking, saving us tons of money. We simply added one of the luggage tags to it and it appeared in our room later. We know others who have done the same with soda. You can ask your room steward to empty the minibar, and then restock it with your own beverages.
Wine has more rules. From the Princess Website: " . . . on the day of embarkation, guests are permitted to bring one 750ml bottle of wine or champagne onboard per voyage, which will not be subject to a corkage fee if consumed in your stateroom. Additional wine or champagne bottles are welcome, but will incur a $15 corkage fee each, irrespective of where they are intended to be consumed. Liquor, spirits, or beers are not permitted."
Finally, keep your eyes open for deals, and when you find them, purchase a few. There are often happy hour specials at different bars, wine or whiskey tastings, and other events that offer drink deals. Look for them in your Princess Patter, on signage, or menus in bars.
14. There are several Princess drink packages or discount cards available. Choose the one that is right for you.
Coffee Card: 15 speciality coffees, plus unlimited filter coffee and hot chocolate. Couples can purchase one card as it provides a finite number of drinks.
Soda and More Card: Unlimited soft drinks, mocktails, juices, and hot chocolate.
Wine Card: Saves money on bottled wines.
All-Inclusive Beverage Package: Any soda, bottled water, cocktails, spirits, wines, beers, speciality coffee, and tea up to $10 each. Although it is expressly against the rules, we saw families purchase one card to share.
Bottled Water Card: Available only before embarkation.
15. Never order a glass of wine. Order a bottle instead.
If you enjoy a glass or two of wine with dinner, order the bottle. Your waiter will carefully label and store your unfinished bottle at the restaurant under your name. Or, you can bring it back to your cabin for any time drinking. If you ask your cabin steward, he will provide wine glasses and a bucket of ice.
More cruise tips and tricks
16. Prepare for the sun. And, don't let sunburn spoil your fun.
Depending on where you live, and where you are cruising to, the sun may be much stronger than you are used to at home. On sea days you may find yourself lounging at the pool or doing some other outdoor activity. Nothing spoils cruise fun quite like a bad sunburn. Therefore, we recommend bringing plenty of sunscreen, a sun hat, pool sandals, and a lightweight swimsuit cover-up that can serve as both sun protection and allow you to walk through the halls in your swimwear.

What you don't need to bring is a beach towel, as they are available at the pools and can be taken ashore at ports.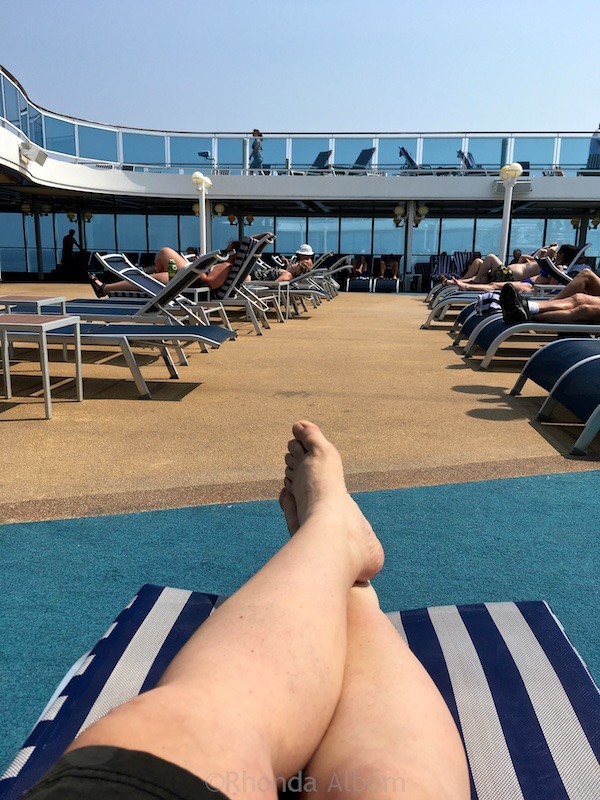 17. The dry sauna and large showers at the Spa are available to all passengers.
Yes, it's true. Even if you don't purchase spa services, you enjoy some of their amenities like the dry sauna and huge showers. Best of all, it's at no extra charge.
18. Some Princess ships offer Movies Under the Stars.
A wonderful selection of movies, they showed nearly every night on a huge screen over the pool. Padding, removable pillows, and blankets convert the lounge chairs to a comfortable nighttime movie watching option. Princess even provides popcorn.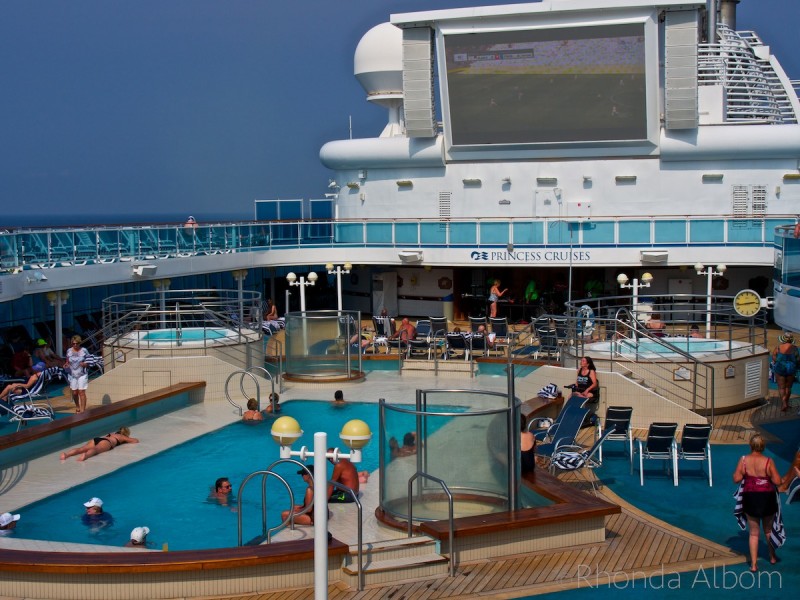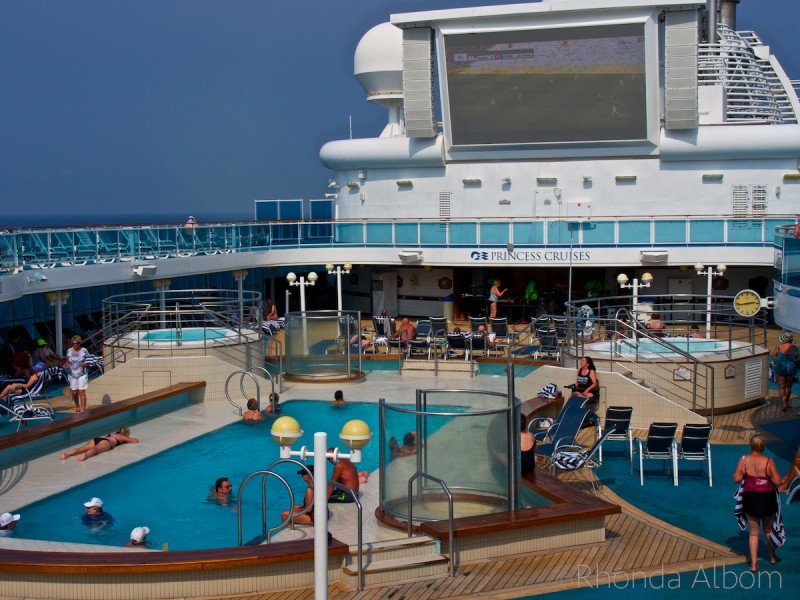 19. Each ship has at least one deck offering outdoor access to the bow (front of the ship) and stern (back of the ship).
On the Island Princess, decks 10 and 11 forward are optimal for watching the ship enter the Panama Canal, while deck 8 at the stern was the perfect spot as we left Cabo San Lucas. To access these outdoor decks, we passed through an unlabelled door at the end of the hallway.
20. Onboard laundry uses tokens obtained by swiping your passenger card.
There is no need to bring loose change for the laundry. Simply swipe your passenger card to purchase laundry tokens. In fact, the washer and dryers onboard no longer take coins, just tokens.
Princess cruise's wifi hacks
21. Maximize your internet usage.
Internet is crazy expensive on cruise ships. On Princess, the charges are on a per-minute basis. There are a number of Princess cruise wifi hacks to help keep the bill down. The obvious one is to log off and enjoy your time at sea. However, that's neither possible nor desirable to some people. So, here are our best onboard wifi tips:
The number of users at any given time affects Princess cruises wifi speed. Early in the morning or late at night will give the fastest speeds.
If you purchase wifi on board, put your phone or device in airplane mode when not using it. This will protect you from accidental usage or unexpected (and very expensive) updates.
Log in, bring in your email, open each page you want to read in a separate tab, and log out. Read webpages and reply to emails while offline, and only log back in to send all messages at once. Or if they are not time-sensitive, leave them in the out basket. They will send the next time you bring in mail.
If you can do this quick login and out in less than 30 seconds it often won't track as time online, therefore it is free.
To save even more, only check email onshore. In much of the world, McDonald's and Starbuck's offer free Wifi.
22. On-board text messages to other passengers are free using Princess Onboard at Sea site.
Bring your mobile device and you can also access daily schedules, your account, and the ship's itinerary at no charge. You can even send messages to other passengers while onboard the ship.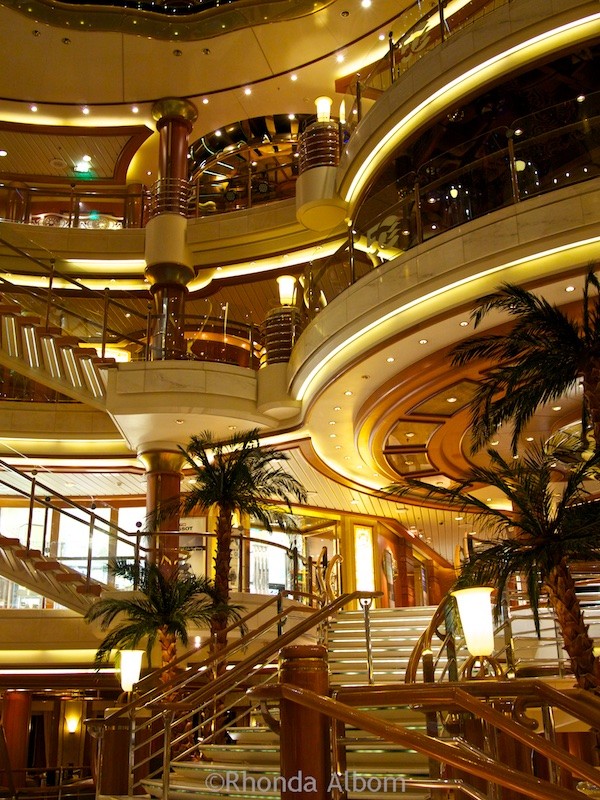 More cruise ship hacks
They are an excellent source of additional cruise excursion tips or advice on ports. They learn the best and the worst while talking to passengers every day. Also, many crew members have been to various ports multiple times.
24. Although Princess Cruises gratuities are automatically added to your daily invoice, they can be altered.
Or, they can be completely removed. Simply ask at the main desk. While more complicated, altering prepaid gratuities is possible.
25. The future cruise deposit is the best deal on board.
There is no risk as Princess will refund unused deposits after two years. Importantly, the deposit must be in the currency of the country of your residence, and you must enrol while onboard.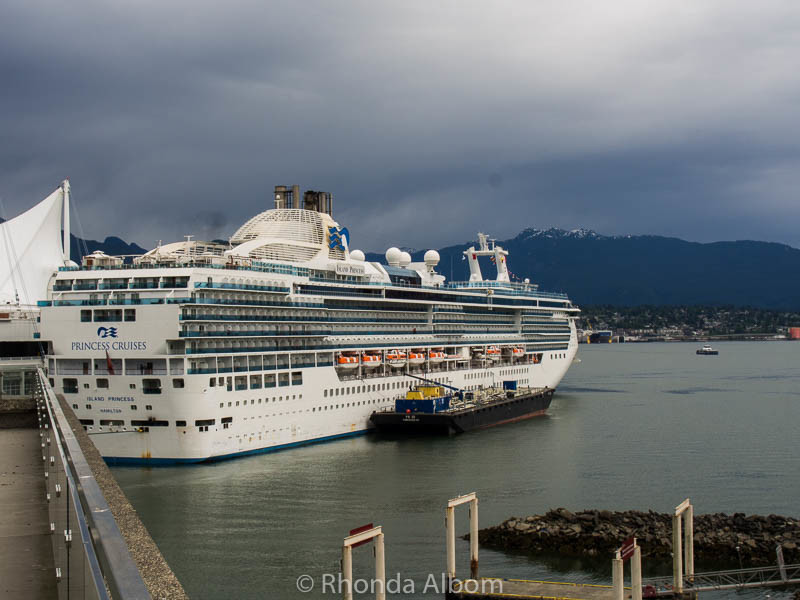 Our recent cruise destinations
⇒ Check out the great deals on Princess Cruises from CruiseDirect.com
Save for later
If you enjoyed these Princess cruise tricks and tips, please share it on social media and save them on Pinterest for your next cruise.
Read next: 7 Hidden Benefits of Cruising That Might Surprise You
Did we miss anything? Do you have any tips for cruising to add to the list?
Disclaimer: In addition to VIP treatment onboard the Island Princess, the ship provided us with many complimentary extras. The opinions and observations expressed here are strictly my own. The tips and benefits listed above are all subject to change. Be sure to read the current rules before you sail.