This list of Princess cruise tips and tricks needed to be written. We have enjoyed over 100 days at sea, yet even after two weeks onboard the Island Princess, we were discovering things that made our lives better. These tips for cruising are not mysterious secrets, nor are they true cruise ship hacks. We set out on a mission and asked officers, crew, and other passengers for their best Princess cruises tips and tricks.
While many of these tips may feel like Princess cruise secrets, in fact, all of this information is readily available onboard a Princess cruise. This is a useful list of cruise tips for beginners and experienced cruisers.
⇒ Check out the great deals on Princess Cruises from CruiseDirect.com
Tips for cruising
**Important Note: Most of these cruising tips apply to any cruise line.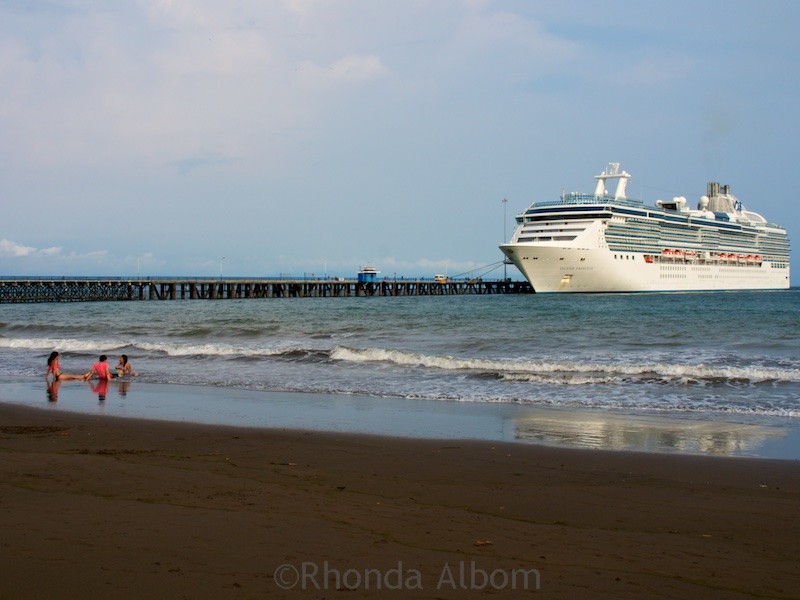 Tips for cruising: things to do before you board
1. Fly to your embarkation port at least a day in advance.
This allows for delays. If your plane is late, the ship won't wait for you. It's not worth the risk. If you don't already have your plane tickets, start with Cheapflights or download the Skyscanner App to find the lowest airfare. Once in the city, tour on your own, or join a pre-embarkation package from the cruise line. HotelsCombined will help you find the best hotel prices.
2. Learn something about the cruise ports before you sail.
Reading up on your destinations not only adds to the excitement, but it also helps ensure you won't miss anything. We have written about many ports. Search Albom Adventures for your destination. We like to also carry a guidebook for times when we don't have internet access. We have found the Rick Steves cruise ports books to be excellent. Rick spotlights things you can do in limited time, offer suggestions as to what can be booked ahead, and targets the needs of cruise passengers.
3. Book a few things in advance of embarkation.
Don't miss out on the things you really want! Spa treatments, shore excursions, and speciality dinner reservations can be booked in advance of sailing, usually with no penalty for cancellation within 48 hours of the event. If you are celebrating a special occasion and want to be pampered at the spa before your special meal, book it now. Many popular activities or time slots "sell-out" before embarkation.
Once onboard, if desired, you can make changes to bookings that are more than two days in the future (read the fine print of your booking to be sure this policy hasn't changed). Also, note that some pre-boarding options are not available after you board. Look for words like "special" or "pre-boarding only."
4. Explore independent shore excursion options and compare them to the ship's choices.
While many of the excursions offered by the cruise ship are great, you can normally save a lot of money and tour with a smaller group by booking independently. The ship will discourage you from doing this, as excursions are a big moneymaker for the cruise line. Often their primary argument is that the ship will wait for their own tours if they return late, but not for independent ones. Viator, a TripAdvisor Company resolved this problem. Many (not all) of Viator excursions are covered by a "Worry-free Shore Excursion Guarantee" (check the inclusion tab of each tour). Check for your ports here:
⇒ Click here to see shore excursion options with Viator
(then type your city in the search box on the Viator page)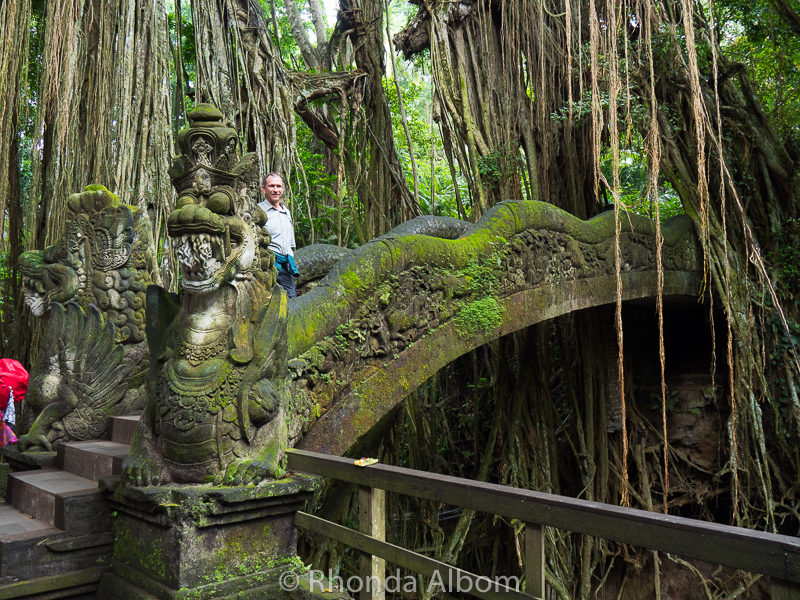 5. Bring an emergency kit.
Make sure it includes first aid supplies and over-the-counter medication for a headache, sore throat, fever, and diarrhoea. If you take prescription medication, bring a paper copy of the prescriptions. While you can get most items at the shop onboard or from the ship's doctor, they will be overpriced. And if they run out of what you need, it could be days before you get to another port. We always make our own kit, but if you prefer a premade one, this small first aid kit from Amazon.com looks complete for injuries.
6. Verify that your medical insurance covers travel outside your home country.
If not, consider getting Travel Insurance before you leave home. We have needed to use our travel medical insurance in the past and have been to hospitals in the USA, Germany, Australia, Argentina, and Bonaire. Other passengers we know have had luggage lost or additional problems. We have always been happy with World Nomads Travel insurance.
On a recent trans-pacific crossing, our ship was diverted to an unscheduled port to get a passenger to the hospital. I hope he had insurance.
⇒ Click here for a quote from World Nomads Travel Insurance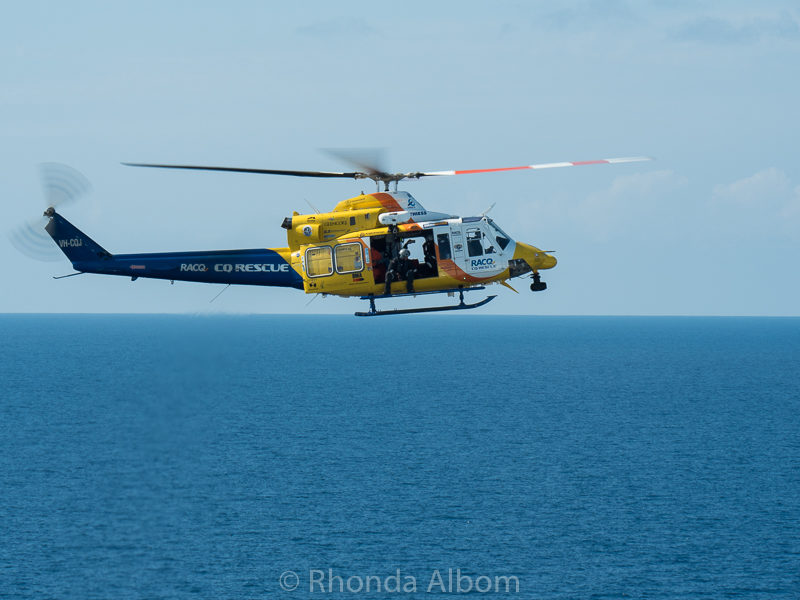 7. Pack light. (One of the tips for cruising that applies to all travel.)
You won't regret it. It's so important to us, we often write about packing light. Sign up for our newsletter ↓↓↓ and we will send you a FREE copy of our Ultimate Cruise Packing Light Checklist:
8. Use packing cubes.
If you haven't tried packing cubes before, the time is now. Honestly, I was a bit sceptical the first time I heard about them, but then I gave them a try. Not only do they keep my belongings organized, but they also compact them allowing more to fit into a smaller space. It's a big aid in packing light. Plus, once onboard or at any land destination, unpacking and keeping organized is easy.
Personally, I use a large one for my clothes, a small for underwear and pyjamas, another smaller cube for our emergency kit. Hubby has two for his clothing and the final is for electronics including our handheld luggage scale (a critical item whether you are packing light or not. Airlines charge huge fees for overweight items.)
Onboard dining tips
9. Understand the difference between "traditional" or "anytime" dining before you select one.
Traditional dining means an assigned a table and dining time. The advantage is a waiter and dining companions that you come to know. We chose traditional dining on a 21-day cruise from Los Angeles to Auckland, and it was great. Our dining companions became our friends and made our cruise days more fun. In contrast, Princess Cruises Anytime Dining allows you to head to the dining room at your leisure. The advantage is being less scheduled.
Regardless of your selected dining plan, there are plenty of alternate dining options onboard. Included in your cruise fare is a casual buffet; pizza, burger, pastry, or ice cream bars (usually near the pools); afternoon tea service; room service; or, snacks at one of the bars. For an extra fee, you can enjoy a speciality restaurant, coffee shops, or even balcony dining.
10. At meals, you can order more than one of anything.
You can even order extra vegetables, a second lobster tail, or one of each dessert. Although, you might want to check out these tips for eating onboard without gaining weight.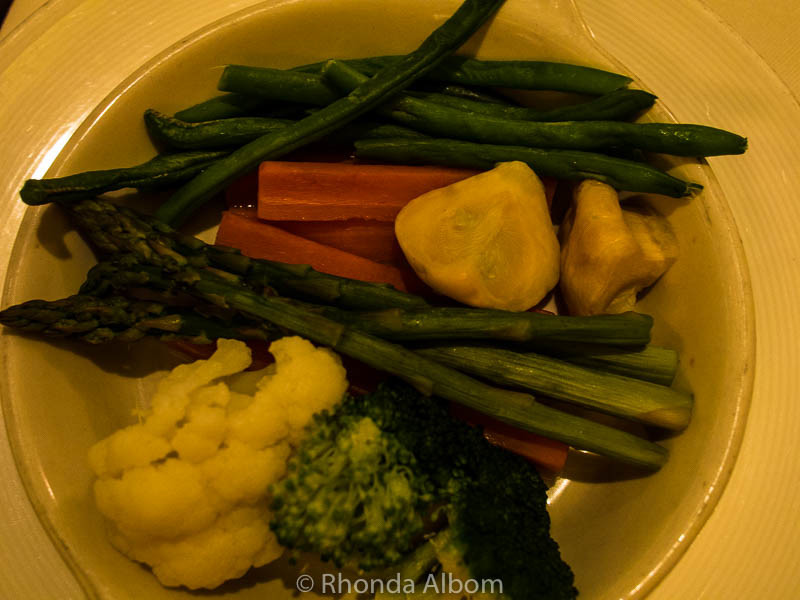 11. Daily dinner reservation can be made for passengers who opt for 'Anytime Dining.'
This allows you to be seated first at your requested time, rather than waiting in the long queue that forms after the early show.
12. The speciality restaurants frequently serve lunch at no extra charge.
On the Island Princess, this included Italian Pizza or a British Pub lunch.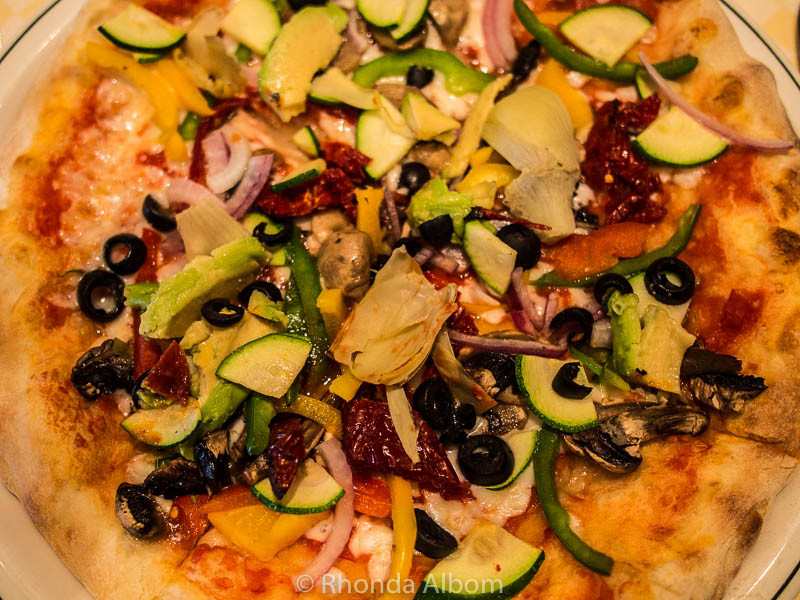 Onboard drinking tips
13. There are several Princess drink packages or discount cards available. Choose the one that is right for you.
These are available to help combat the extra fees charged for many beverages served onboard.
Coffee Card: 15 speciality coffees, plus unlimited filter coffee and hot chocolate. This card is allowed to be shared, as it's for a finite number of drinks. Hubby and I shared ours.
Soda and More Card: Unlimited soft drinks, mocktails, juices, and hot chocolate.
Wine Card: Saves money on bottled wines.
All-Inclusive Beverage Package: Any soda, bottled water, cocktails, spirits, wines, beers, speciality coffee, and tea up to $10 each. Although it is expressly against the rules, we saw families purchase one card to share.
Bottled Water Card: Available only before embarkation.
14. If you purchase a bottle of wine at mealtime, the unfinished bottle can be saved for you.
The ship will keep unfinished bottles at the restaurant under your name, or you can bring it back to your cabin for any time drinking. If you ask your cabin steward, he will provide wine glasses and a bucket of ice. On our most recent Princess cruise, passengers were allowed to bring up to one bottle of wine per cabin onboard for consumption. Be sure to check the rules of your ship.
More cruise tips and tricks
15. Prepare for the sun, don't let sunburn spoil your fun.
Depending on where you live, and where you are cruising too, the sun may be much stronger than you are used to at home. On sea days you may find yourself lounging at the pool or doing some other outdoor activity. Nothing spoils cruise fun quite like a bad sunburn. Therefore, we recommend bringing plenty of sunscreen, a sun hat, pool sandals, and a lightweight swimsuit cover-up that can serve as both sun protection and allow you to walk through the halls in your swimwear. What you don't need to bring is a beach towel, as they are available at the pools and can be taken ashore at ports.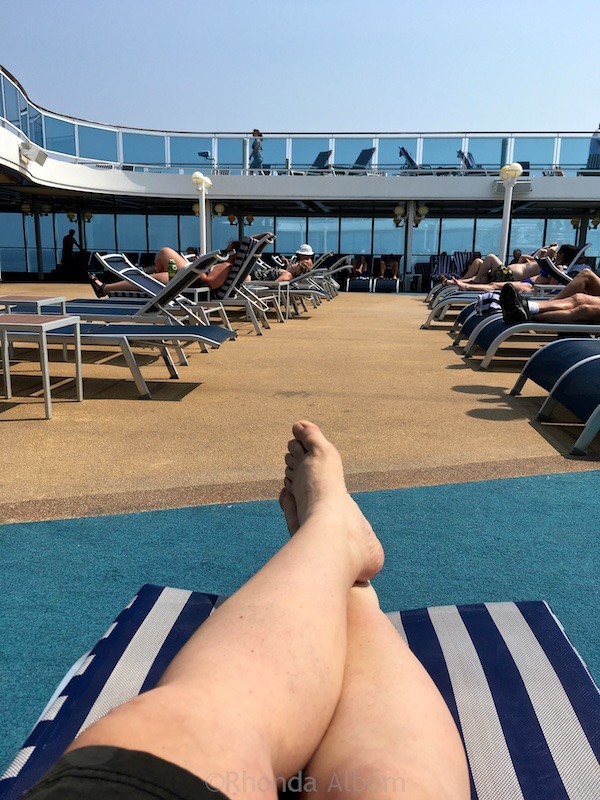 16. The dry sauna and large showers at the Spa are available to all passengers.
Best of all, it's at no extra charge.
17. The limited spots in the "Sanctuary" book up early for the entire cruise.
It is a posh, adults-only lounge for an extra fee. If you think this is where you want to be, consider booking early.
18. Some Princess ships offer Movies Under the Stars.
A wonderful selection of movies, they showed nearly every night on a huge screen over the pool. Padding, removable pillows, and blankets convert the lounge chairs to a comfortable nighttime movie watching option. Princess even provides popcorn.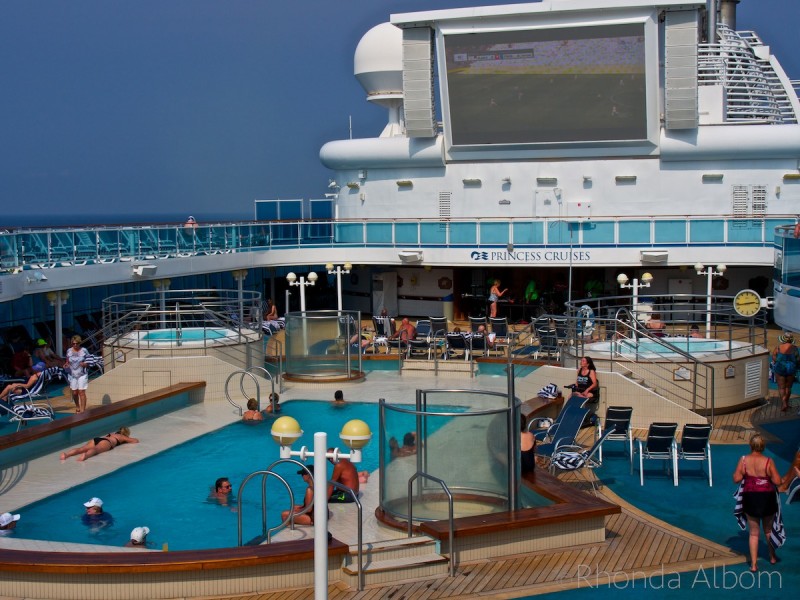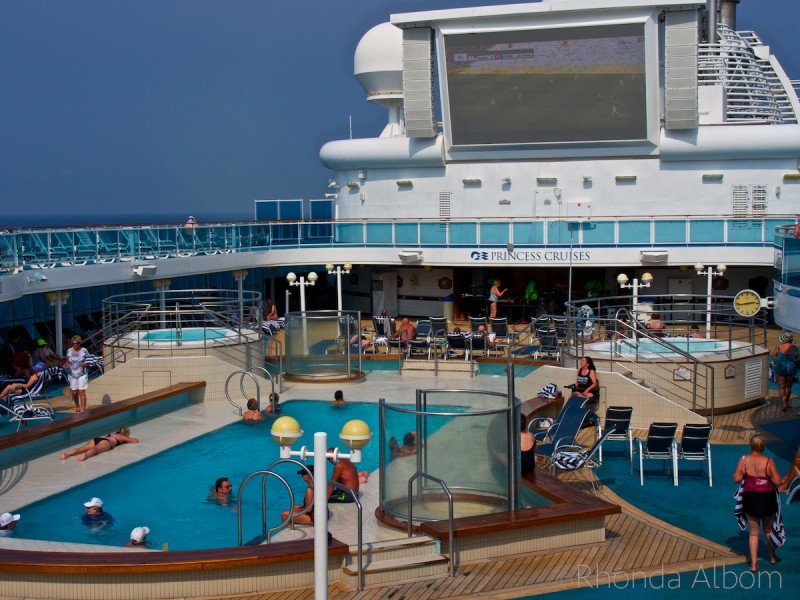 19. Each ship has at least one deck offering outdoor access to the bow (front of the ship) and stern (back of the ship).
On the Island Princess, decks 10 and 11 forward were optimal for watching the ship enter the Panama Canal, while deck 8 at the stern was the perfect spot as we left Cabo San Lucas. To access these outdoor decks, we passed through an unlabelled door at the end of the hallway.
20. Onboard laundry uses tokens obtained by swiping your passenger card.
There is no need to bring small change.
Princess cruise's wifi hacks
21. Maximize your internet usage.
Charges for the onboard internet are calculated on a per-minute basis. Princess cruises wifi speed is affected by the number of users at a given time.
Early in the morning or late at night will give the fastest speeds. If you purchase wifi on board, put your phone or device in airplane mode when not using it. This will protect you from accidental usage or unexpected (and very expensive) updates. If you can, log off while onboard. It makes it easier to relax and enjoy your cruise. If you want to check email without paying the ship's high prices, pop into a McDonalds, or other onshore location with free Wifi.
22. On-board text messages to other passengers are free using Princess Onboard at Sea site.
Bring your mobile device and you can also access daily schedules, your account, and the ship's itinerary at no charge. You can even send messages to other passengers while onboard the ship.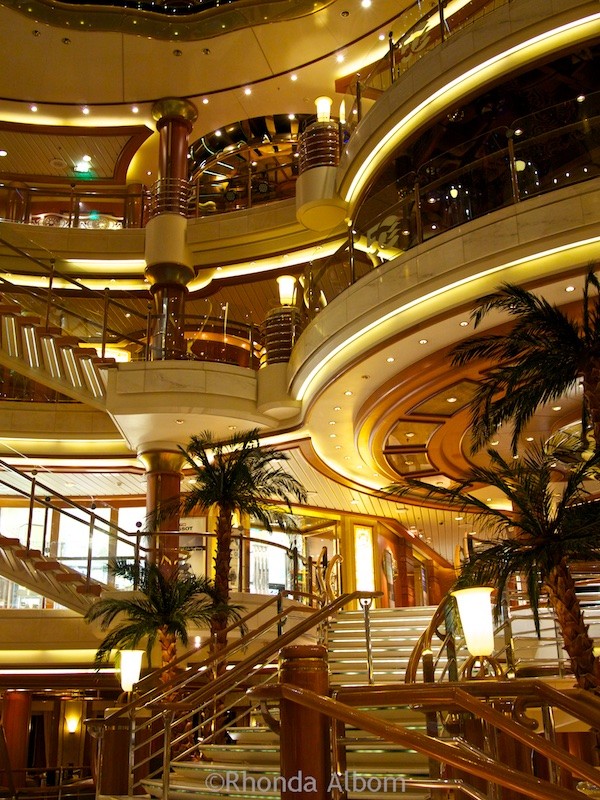 More cruise ship hacks
They are an excellent source of additional cruise excursion tips or advice on ports. They learn the best and the worst while talking to passengers every day. Also, many crew members have been to various ports multiple times.
24. Princess Cruises gratuities are automatically added to your daily invoice and can be altered.
Or, they can be completely removed – simply ask at the main desk. Even prepaid gratuities can be altered if you desire, but it's a bit more complicated.
25. The future cruise deposit is the best deal on board.
There is no risk as Princess will refund unused deposits after two years. Importantly, the deposit must be in the currency of the country of your residence, and you must enrol while onboard.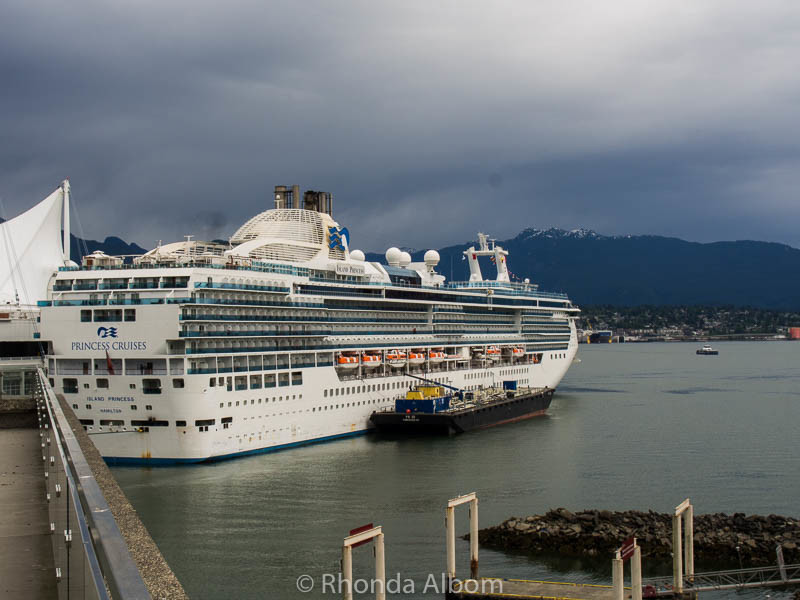 Our recent cruise destinations
⇒ Check out the great deals on Princess Cruises from CruiseDirect.com
Did we miss anything? Do you have any tips for cruising to add to the list?
Disclaimer: In addition to VIP treatment onboard the Island Princess, the ship provided us with many complimentary extras. The opinions and observations expressed here are strictly my own. The tips and benefits listed above are all subject to change. Be sure to read the current rules before you sail.