Are you wondering if a cruise holiday is right for you? While there are all the obvious benefits that come from a nearly all-inclusive vacation with a pre-planned destination itinerary, there are also many hidden benefits of cruising that might surprise you.
Cruise holidays are a vacation, a time to relax, to unwind, and to sample new places. Typical cruise ship travel includes all meals, world-class entertainment, enrichment lectures, spa, and health options, as well as providing transportation and accommodation. And this is just the tip of the iceberg (an expression I probably shouldn't use when writing about cruise benefits).
With over 150 days at sea, we want to share some additional benefits of a cruise with you. These secret benefits of cruising are exposed below and still apply even in a post-pandemic world.
Seven Benefits of cruising – now or later
Whether you are cruising now or waiting, here are some benefits of cruising you might not have considered.
1. Visit off-the-beaten-path destinations without long layovers
While most cruises start in large cities and visit major ports, they often go to more obscure places too.
Some are tropical and wonderful, like Moorea (French Polynesia). Others are fascinating. We have seen endless rows of bicycles in Haarlem, Netherlands, toured an iron ore transport station at Port Hedland, Australia, and seen a unique wooden statue of Moses in a church in Itajai, Brazil.
Read next: 21 Picturesque Cruise Ship Ports Around the World
2. Cruising can convert transit time into fun
Heading off the beaten path, we get to amazing places. Onboard activity options keep our transit days fun.
It is quite the opposite when we try to get to these remote places on our own. The more obscure the destination, the more difficult it is to get there. On land, this often means long boring drives or, worse, airport layovers that are not quite long enough to go anywhere but too long to wait.
Which looks like fun to you?
I don't normally kiss fish. It was optional and part of a line-crossing ceremony that converted us from pollywogs to shellbacks. Originally a naval hazing ceremony for first-timers sailing over the equator, cruise ships have incorporated a silly and fun version for passenger entertainment.
3. Learn something new
In addition to silly fun, no-cost enrichment opportunities are amongst the many benefits of cruising. We almost always participate in some type of dance lesson (ranging from ballroom to hula), trivia games, and attend some of the lectures.
But that's not all. We always try something new. On our first sail with Azamara, we took up watercolour painting, while on our repositioning cruise, we learned to play the ukulele.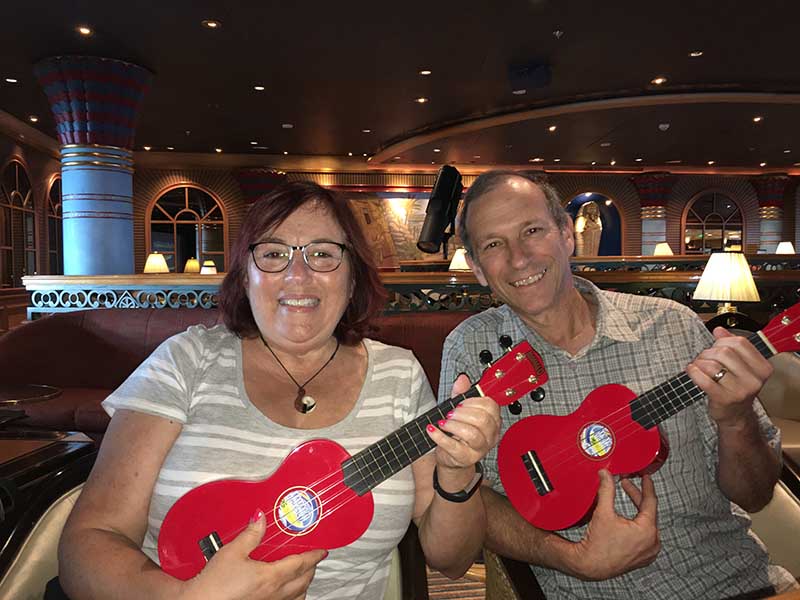 On one ship, the astronomy enrichment program included night star spotting on deck and an indoor portable planetarium.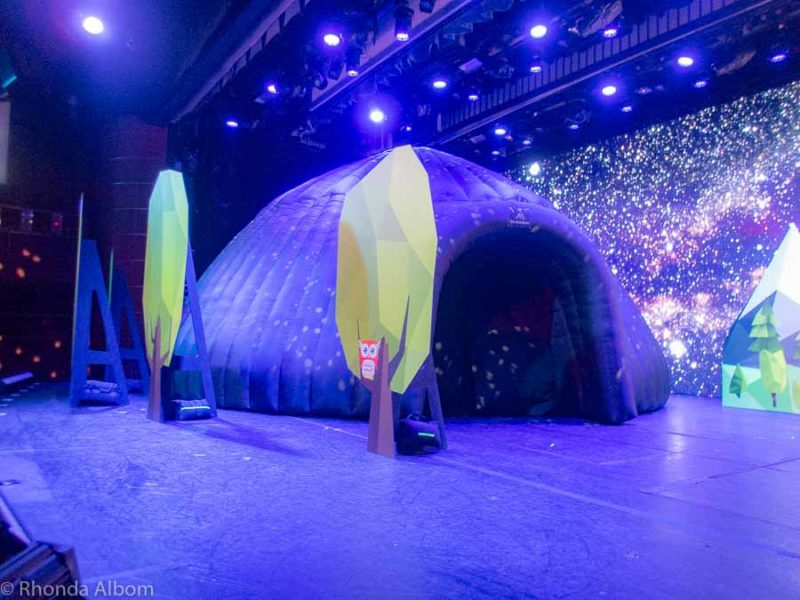 4. Someone else does the planning and destination research
Pre-planning is optional. Every ship we have sailed on has a shore excursion desk as well as destination experts available for questions. For non-researchers, having someone else do the work is one of the secret advantages of cruising.
Intimately familiar with the port cities, the destination expert's lecture will tell you all you need to know to visit a port. And, if you miss it, you can watch a replay on your stateroom television.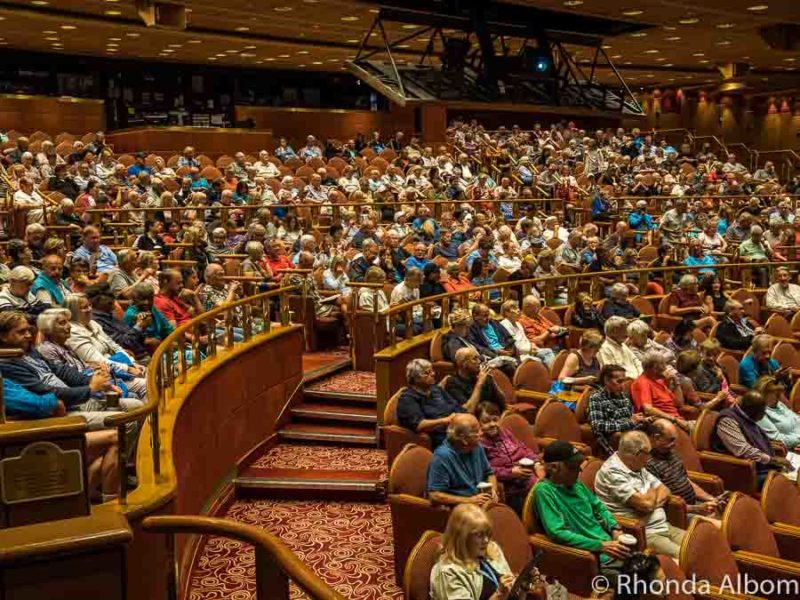 The cruise ship will offer fee-based excursion options at each destination. For those who want an effortless vacation, the most difficult thing you will have to do is decide between several fascinating options.
However, if you are willing to do a bit of planning, you can often save money and be in smaller tour groups if you book with an independent company. We typically use Viator, as many of their shore excursions have a worry-free guarantee that promises to return us to our ship even if something goes wrong (Read the fine print on each tour). Check options in the ports you will visit.
Of course, this isn't the only way to explore a port city. Often, we walk off the ship and select one of the many cabs or tour companies perched at the dock. If you do this, remember to negotiate. Also, if you don't like the offer, it's okay to move on to the next driver.
5. Only unpack once
We travel light, often in all carry-on. Even for me, the idea of unpacking one time and spreading out a bit is paradise. In contrast, most people overpack. If this is you, the need to unpack once and still visit several different cities is a huge benefit.
6. Shop till you drop
Regardless of how you pack, once you reach the airline baggage allowance, shopping becomes an expensive hassle. Sailing one way to your home city is the perfect solution.
Here's how it works: Fly to the port of embarkation with a huge empty bag folded neatly inside your luggage, being careful not to exceed the maximum allowable weight.
Here are the two bags we recommend:
Foldable Travel Duffel: If you are strong and happy to carry your extra bag off the ship, then this durable duffel is perfect. Weighing in at just over a quarter kilogram (9.8 oz) it folds down into itself and opens to carry up to 40 litres. ⇒ Check reviews and get your foldable travel duffel here

Expandable Foldable Suitcase with Wheels: This just might be the perfect bag to own, regardless if you are going on a shopping holiday or not. It meets the needs of anyone who prefers their bag on wheels. Plus, it is expandable to be a 20″, 24″ or 28″ bag. And, it folds down. On the downside, it takes up more space and weight in your outbound bag, but that is necessary for the wheels. It weighs in at 2.4 Kilograms (5.38 pounds). ⇒ Check reviews and get your expandable suitcase here
Now, get ready to shop till you drop. Remember, you are sailing to your home port. Therefore, there is NO flight home and no more baggage allowance worries. You are restricted only by the confines of your cabin and your budget.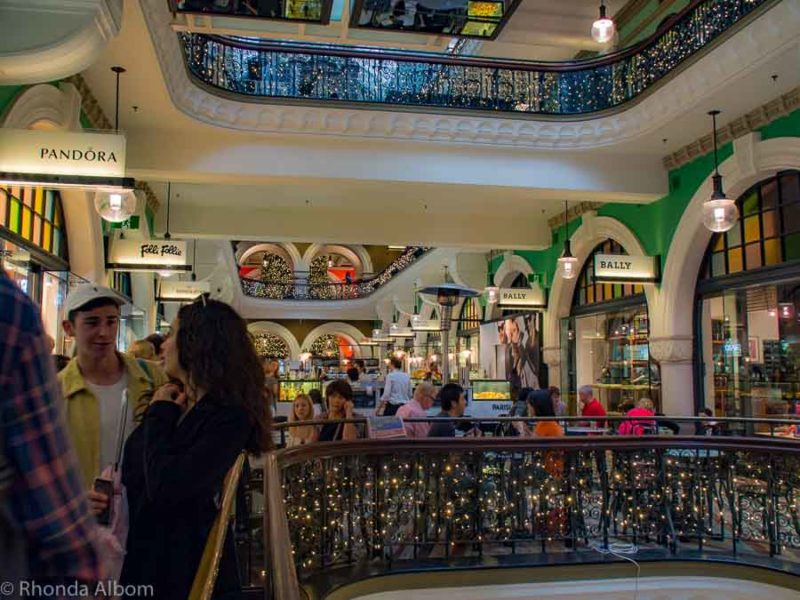 7. Delicious meals prepared by someone else, and most ships even cater to food allergies
Mealtime is a highlight for many cruisers, with gastronomic excellence and usually unlimited quantities. Whether you choose dining rooms, speciality restaurants, or buffets, you will not go hungry on a cruise ship.
For me, catering to food allergies is one of the huge benefits of cruising, although to some, it might be meaningless. Even with simple food restrictions, every on-shore restaurant meal requires me to explain my food allergies and hope the server understands and translates it properly to the chef.
However, onboard Princess, NCL, and many other lines, I only need to tell them once. The maître d' will talk to me the first night, and normally that's it.
Best of all, most of the cruise lines we have sailed with don't just remove allergy foods. Instead, they create masterpieces. It's a real treat to eat so well that I forget that I am on a restricted diet.
Update: Our 2019 cruise on the Azamara Quest proved to be an epic fail, as I was served food I am allergic to on five of 15 days.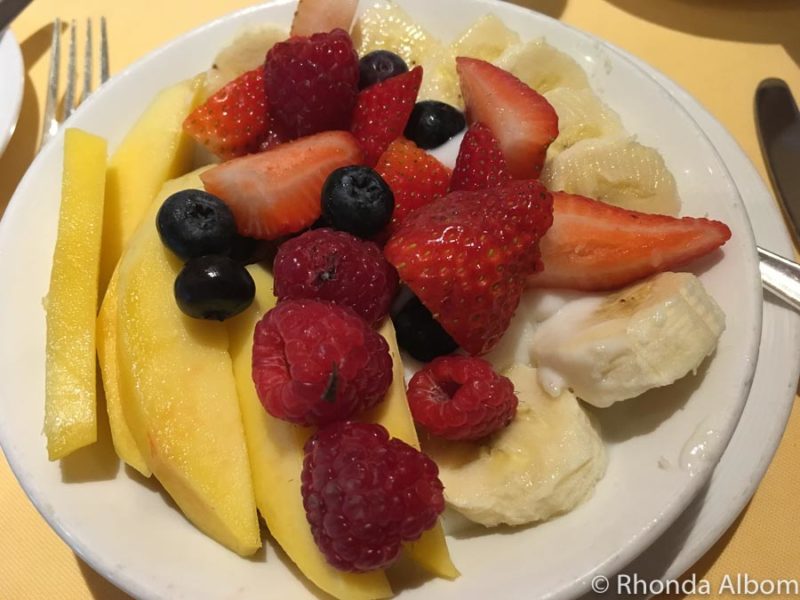 Bonus benefits of cruising – they are actually a good value
Cruising is the ideal vacation. It has it all. While the cost of cruising may look high at first glance, you need to remember it includes accommodation, meals, entertainment, and activities. And if you choose lines like Azamara, it also includes standard spirits, some beers and wines, and even specialty coffee.
If that's not enough, the staff is there for all your needs, be it room service (free on many cruises) to dance lessons. Plus, there is the time value of money and the extra hours you save in having someone else do all the work.
A few final thoughts for today's world
Here are two sites you might want to check out before booking a cruise in today's unpredictable world:
Save on your trip and cruise with these resources
These are our go-to companies when we cruise. We believe this list to be the best in each category. You can't go wrong using them on your trip too.
Check out our travel resources page for more companies that we use when you travel.
Don't miss our best cruise tips.
*World Nomads provides travel insurance for travellers in over 100 countries. As an affiliate, we receive a fee when you get a quote from World Nomads using this link. We do not represent World Nomads. This is information only and not a recommendation to buy travel insurance.
Save for later
If you enjoyed this article on the benefits of cruising, please share it on social media and save it for later on Pinterest.
Which of these benefits of cruising surprised you?