Turning fantasy into reality, we boarded a ship and sailed away. Traditional turnaround cruises bring us back to where we started. Repositioning cruises take us out into the world, letting us make our own way back.
If you love cruising as much as we do, there is no better way to travel. While we love them, repositioning cruises aren't for everyone. Below we discuss the advantages and disadvantages of each. And for us, the advantages far outweigh the down sides. See if you agree.
What are repositioning cruises?
Cruise ships generally sail in warm weather. Therefore, at the end of a season, they often move from their home port to one in a warmer region. The cruise ship lines take passengers and call these one-way sailings repositioning cruises or relocation cruises.
With more days at sea, few stops, and different start and end ports, they often are harder to fill than traditional cruises, so the price is generally substantially less.
To make them more attractive to passengers, repositioning cruises offer all the same amenities as turnaround cruises and usually stop at several exotic and less-visited ports between the two host cities.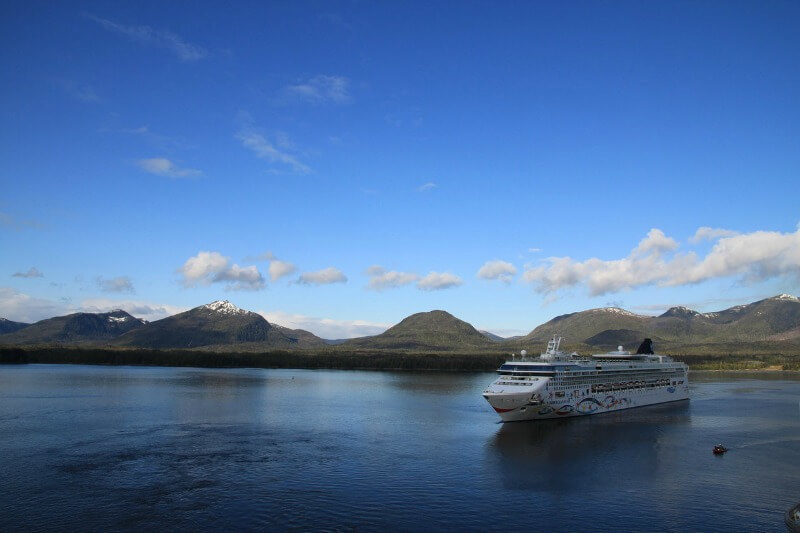 Advantages of a repositioning cruise
Lower cost. And not just a little lower. The average daily cost of a typical repositioning cruise is less than half of a turnaround cruise.
Generally, repositioning cruises are less crowded. As they often sail below capacity, there are fewer passengers. However, the staff size is the same, resulting in a higher staff-to-passenger ratio and the illusion of better service.
Only have to unpack once. This is an advantage of all cruising.
Exotic ports of call. Tahiti, Moorea, Kauai, Aruba, Cartegena, American Samoa, and Puntarenas Costa Rica are amongst the more exotic ports we have visited on repositioning cruises.
Longer-term onboard activities and lessons. On the Golden Princess, we took daily lessons and learned to play the ukulele. On other repositioning cruises, we have taken lessons in watercolour painting, ballroom and tango dancing, portrait photography, and more.
Better enrichment and lecture series. Topics we have enjoyed include blogging, stargazing, and nature, including local birdlife.
More laid-back atmosphere. While we love port days, back-to-back, day after day, they become exhausting, whereas several consecutive days at sea can be quite relaxing.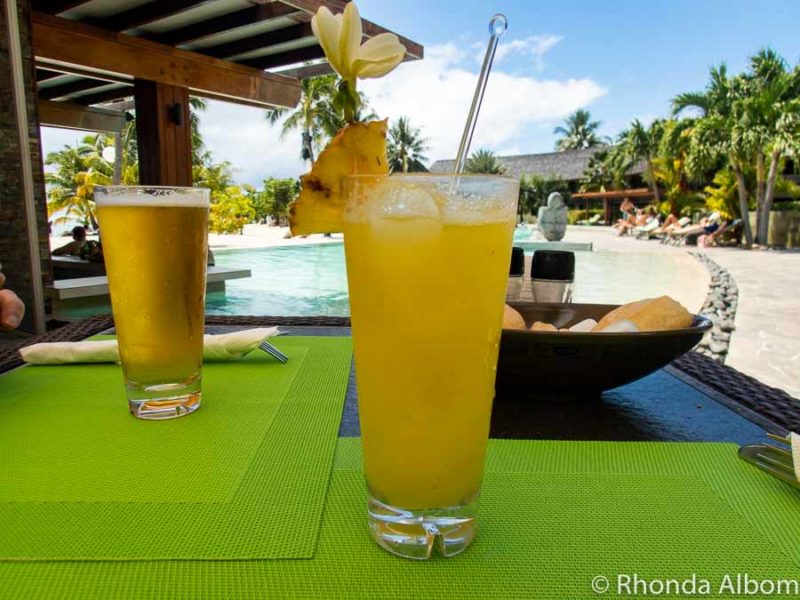 More advantages of repositioning cruises
Longer cruise options for those who want a truly relaxing opportunity. The repositioning cruises crossing the world's oceans are generally more than two weeks in length.
Shorter cruise options are perfect for those who need a break from life or first-timers. We took a 3-day repositioning cruise on the Island Princess from Los Angeles to Vancouver. The per-person cost was less than $53 per day.
Starting and ending at different ports. I realize some people find this a negative, but we love the opportunity to explore the two cities at each of the ends by staying longer.
You get to really know the ship. More time onboard means more time to explore.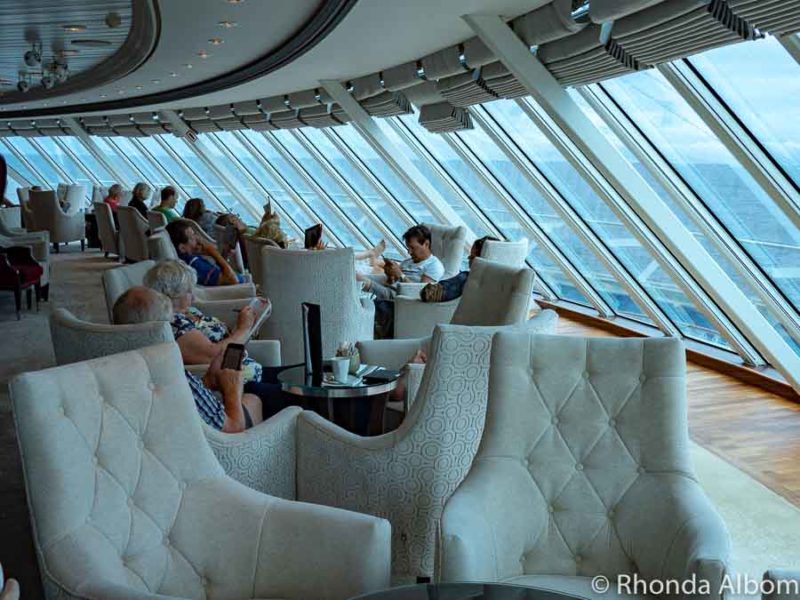 Often only one long flight. As the ships start and end in different parts of the world, passengers may live close to one end. We sailed home on one cruise.
It's a vacation. As travel bloggers, vacation and downtime is something we often don't get when we travel. While I am writing this, my percentage of play-to-work time on a repositioning cruise is much higher than normal.
Where can transition cruises take me?
Cruise ships cross every ocean, generally repositioning in the off-seasons of spring and autumn. In addition to seasonal temperatures, there are hurricane, cyclone, and typhoon seasons to avoid. The best time to cruise depends on the region. Check out this list of relocation cruise deals from Cruise Direct
Ships repositioning for the southern hemisphere summer (December to February)
October is the optimal time to find ships repositioning to Australia or New Zealand. November repositioning cruises tend to head towards the Caribbean, Florida, and South America, whereas the few repositioning cruises in December are also going to the Caribbean and Florida.

In January and February, one can find a few ships relocating to Singapore, Hong Kong, Australia, South Africa, southern Europe, and South America.
Ships relocate to the northern hemisphere as its summer approaches (June to August)
In March and April, ships head to Europe, including the Mediterranean (which has a second sailing season starting in September). In late May, cruise ships sail to Alaska, Canada, or London. June and July bring ships back to New York. Meanwhile, in August, they head to Boston, Montreal, and Japan.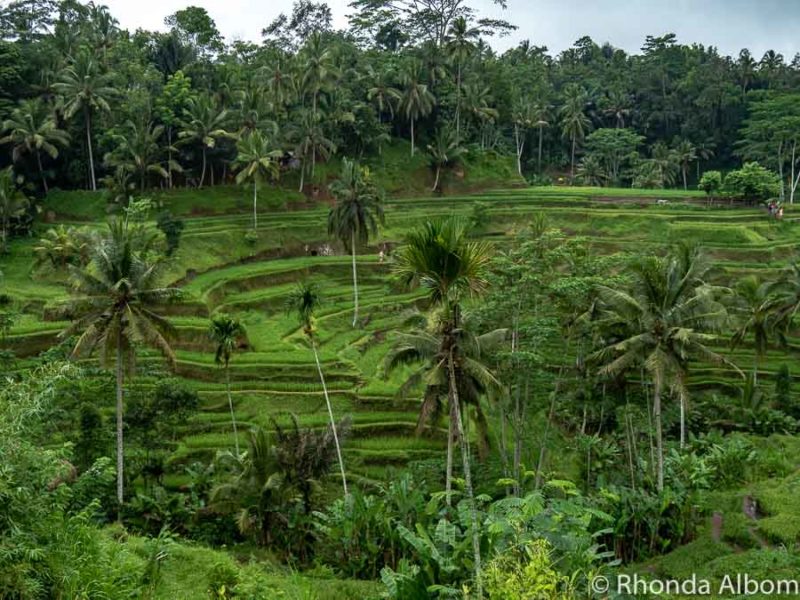 Nothing's Perfect: disadvantages of repositioning cruises
Now that we have been on three repositioning cruises, we find it difficult to find true disadvantages. In reality, it depends on who you are and what you want. Here is a list of complaints we have heard.
The longer voyage may be difficult for people with a limited number of vacation days. However, many people, myself included, find a longer cruise to be an advantage.
Repositioning cruises often attract an older crowd. Similar to the above, this is often because retired passengers have more free time. While some find this a disadvantage, I don't agree. In fact, we meet fascinating people of all ages on cruise ships. With age comes experience, and well-travelled people often have the best stories.
Too many sea days. Again, a negative to some and a positive to others. Either way, there is not much to see on the water. . . except for the sunrise, sunset, and occasional dolphins.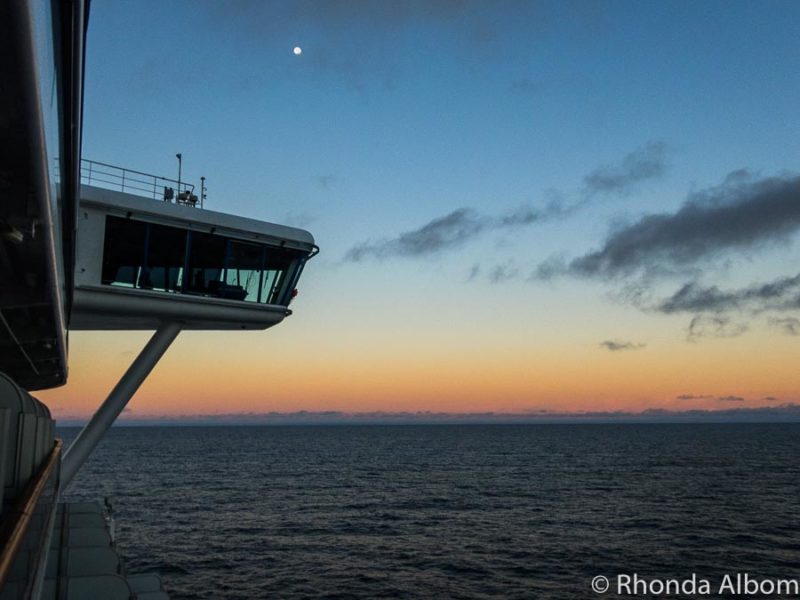 More disadvantages of repositioning cruises
Fewer sailings to choose from. While turnaround cruises go back and forth, thus offering many sail dates, each repositioning cruise schedule happens only once per year per ship. And they are typically off-season.
More days at sea often means more spending at sea. If you gamble, play bingo, drink without purchasing a drink card, indulge in fancy coffee, eat in speciality restaurants, spend time in the spa, or attend and shop at art auctions, more time onboard can equal more spending. For us, we tend to spend more money onshore, so we find sea days to be less expensive.
People with certain medical conditions might not want to be away from a shore for so long.
Weight gain from too many days at sea. Really, this one is on you.
Environmental responsibility. Today, many cruise lines have made vast improvements in this area.
Major cruise lines' environmental policies
It is with good reason that people worry about the impact these large cruise ships have on the environment. In some areas, laws are changing, like the 2019 prevention of large cruise ships into Venice harbour. Today, many of the major lines have environmental policies to help minimize any potential damage. Here are the policies of some of the major cruise lines.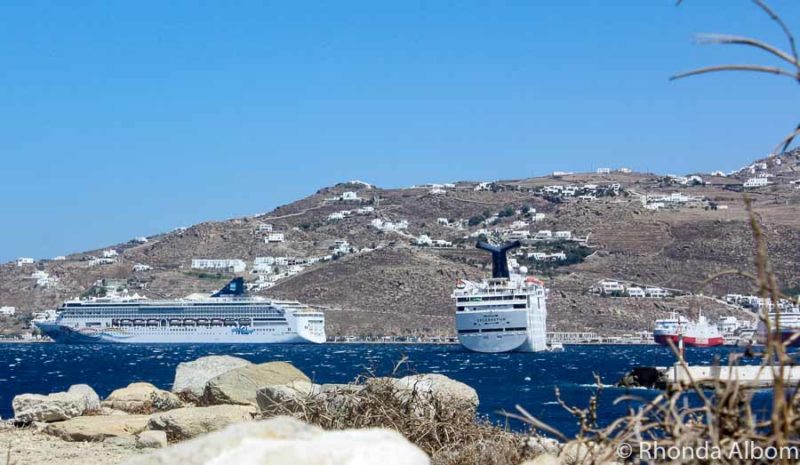 Repositioning cruise tips
Read reviews on your ship before you book. Every ship is different, and each attracts a different kind of person. Whether you are a solo traveller, a retired couple, or a family with young kids, you have certain needs and desires. Make sure your ship meets these.
Resist the temptation to book early. Relocation cruises rarely sell out. In fact, cruise lines often have trouble filling them. The longer you wait, often the lower the cost.
Repositioning cruises are not ideal for first-time cruisers. However, if you can't resist the lower cost, we recommend looking for a shorter repositioning option. We took a 3-day Los Angeles to Vancouver cruise.
Choose a cabin near the centre of the ship or on a lower deck if you are subject to seasickness. While this really applies to all cruises, transpacific or transatlantic repositioning cruises with open ocean crossings can sail through rougher seas; although, with the ship's stabilizers on, you may not even notice the swells.
Don't let dessert tempt you every night. If you have a sweet tooth, you might want to read these tips for eating onboard without gaining weight.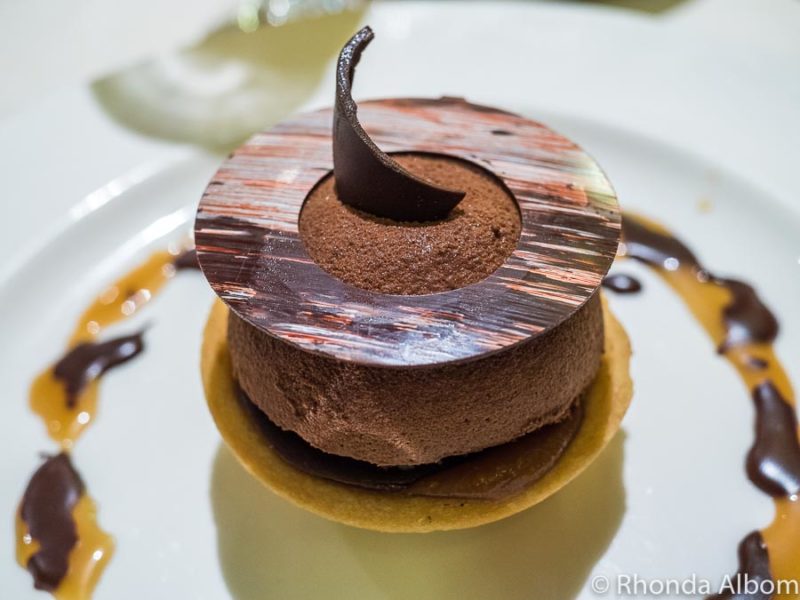 Book traditional dining and make some friends on board. Traditional dining is dinner at a reserved table with the same people each night, allowing you to really get to know some of your shipmates. Many cruises offer an Anytime dining option with no reservations and with or without meeting other guests.
Bring a book, or better yet, bring a Kindle loaded with several reading options.
Pack light. Another tip that applies to every cruise, and for us, all travel. There are a few extra things you need on a cruise. So you don't miss anything, sign up for our newsletter and get our free packing light checklist for cruise travel.
Want more tips? Check out these tips for all cruises or these cruise packing tips.
Ready to check out repositioning cruises for yourself? Start here:
Nearly every cruise line out there offer repositioning cruises, as they don't want their ships to sit idle in the off-season. To date, we have thoroughly enjoyed three Princess repositioning cruises and have had great experiences sailing with Azamara, Royal Caribbean, and NCL. If you are ready to give them a try:
Don't forget travel insurance
We purchase insurance that covers medical and travel emergencies when we head overseas. We use a travel insurance aggregator that gives us a free and easy-to-read comparison of the inclusions of each policy.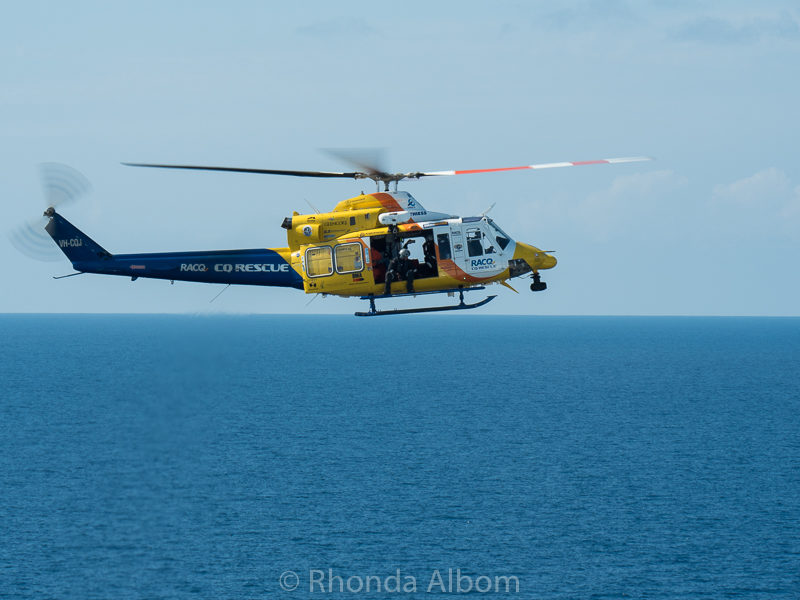 Perhaps there's a correlation between my favourite quote (usually attributed to Mark Twain) and a repositioning cruise. "Twenty years from now, you will be more disappointed by the things that you didn't do than by the ones you did do. So throw off the bowlines. Sail away from the safe harbour. Catch the trade winds in your sails. Explore. Dream. Discover."
Click here for the list of the travel resources
that we use to save money and simplify travel planning.
Please Share
If you enjoyed this article on repositioning cruises, please share it on social media including Pinterest.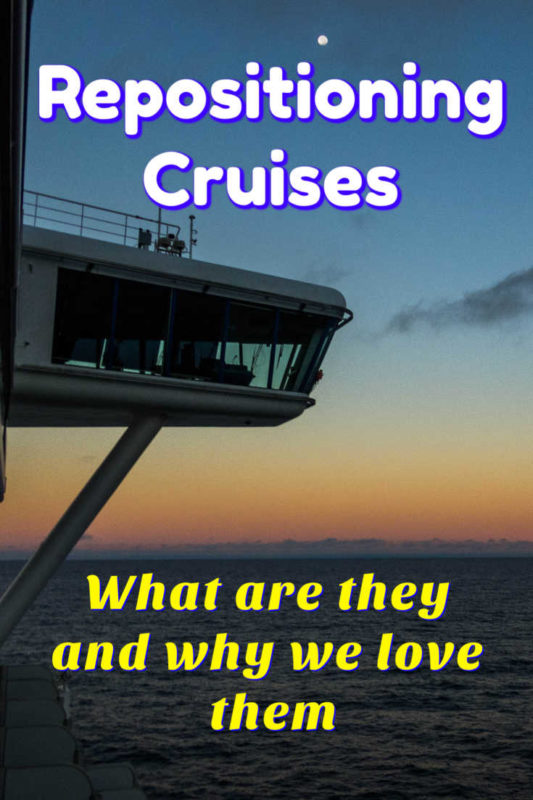 Will you try a repositioning cruise? Where will it take you?
You might also like…