Before the world changed, we spent twelve nights onboard the Norwegian Spirit, cruising through the Mediterranean from Barcelona, Spain to Venice, Italy. This was a family trip, travelling with two young teens.
This was our first time sailing with Norwegian Cruise Lines (NCL), despite having many cruises under our belt already. We tend to stick to what we know. To be completely honest, cruising the Mediterranean was a last-minute decision to beat the heat in Spain.
Being already near Barcelona, we were available, and the Norwegian Spirit was sailing within the week.
As a result, we had no preconceived expectations, yet we all were pleasantly surprised around every corner. Even our hard-to-please on a ship teens.
Initial impressions of the Norwegian Spirit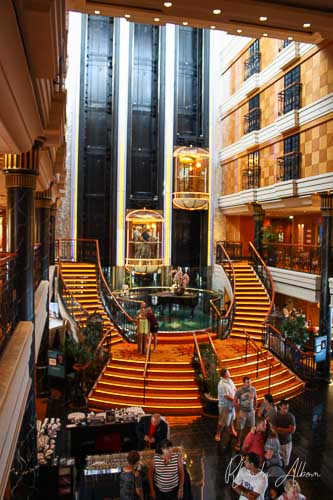 The Norwegian Spirit is lovely, clean and shiny, but not overdone. The public spaces felt open and relaxed, and being on board was a pleasure.
But more than that, the staff was very conscious of health and hygiene, and this was years before the current world issues. The staff made hand washing fun, saying things like, "Washy washy, happy happy" on entry to the dining rooms.
We tended to eat buffet breakfast on port days with a more relaxed option in the main dining room on sea days. Lunch was either on shore or at a poolside cafe on the few sea days. However, we enjoyed our leisurely dinners in the main dining room.
Free Style Dining meant we could eat dinner when we wanted rather than at a set time. Having just completed a long term home exchange in Spain, we ate late. So late in fact, it was often assumed that we were from Spain, and sometimes our dinner menu was in Spanish.
In fact, there was almost always food available somewhere on the ship. And it was all included. The two exceptions are specialty restaurants and expresso coffee.
We love cruising and have lots to compare the Spirit to …
Daily life on board
Life on board the Norwegian Spirit is simple. This particular cruise was heavy on port days.
As a result, it was as if they crammed a normal amount of fun things to do at sea days into fewer days, giving us tons of options for fun. On the Norwegian Spirit, this included games, classes, lectures, and relaxation (hanging out by the pool and the hot tubs).
The pool was popular during sea days. We quickly found a solution to avoid the crowds. As we ate a late dinner, we opted to swim while others were dining. As a result, we had no crowds.
However, nothing is perfect. Admittedly, our cabin was probably the smallest we have had on any ship to date, but this probably has more to do with choosing to cruise at the last minute than anything else.
During the day, the upper bunk folded into the wall and the mattress on the floor trundled under one of the beds. My best guess: our cabin is generally for only three people.
More highlights onboard the Norwegian Spirit
The staff were extremely efficient and professional, and getting on and off the ship was smooth and quick.
We felt pampered by our room steward, who tended the room daily and came back in the evening to turn down the beds. It was his continually enthusiastic attitude that really impressed us.
There are age-appropriate activities for everyone in the family. The Norwegian Spirit even has a special (supervised) lounge for teens only, while children and tweens had their own pool with a slide (available only to those age 12 and under).
The cafe's great coffee was worth the extra cost.
Our itinerary on the Norwegian Spirit
The best thing about this Mediterranean cruise is that most of the days were in ports. The downside is the lack of rest. Exhausted described us well by the time we disembarked in Venice.
The Norwegian Spirit travelled from Barcelona to Venice, with the farthest east point being Istanbul. It was pretty amazing. The port highlights are below.
One cruise port in France
Our first port was Toulon in the French Riviera. While there are plenty of things to do here, we opted to spend our day enjoying the beautiful beach.
Four cruise ports in Italy
Italy is amazing. We wrote about four Italian cruise port visits here. The main highlights of each port is:
Livorno
Here we had one day to see the highlights of two cities. These included the Leaning Tower in Pisa and Renaissance art in Florence.
Civitavecchia
Filled with history, trying to see Rome and Vatican City in a day is quite a challenge. However, we hired an amazing private guide from Tours by Locals who got the job done.
Napoli
The port of Naples generally takes visitors to Pompeii, the Amalfi Coast, Sorrento, or the Island of Capri. We opted for the ruins of Pompeii in the morning, with our remaining time spent in the city of Naples itself.
Venice
Historically romantic, although not so much as a family, we loved Venice. We visited back before they closed the Venice Lagoon to cruise ships.
Two cruise ports in Turkey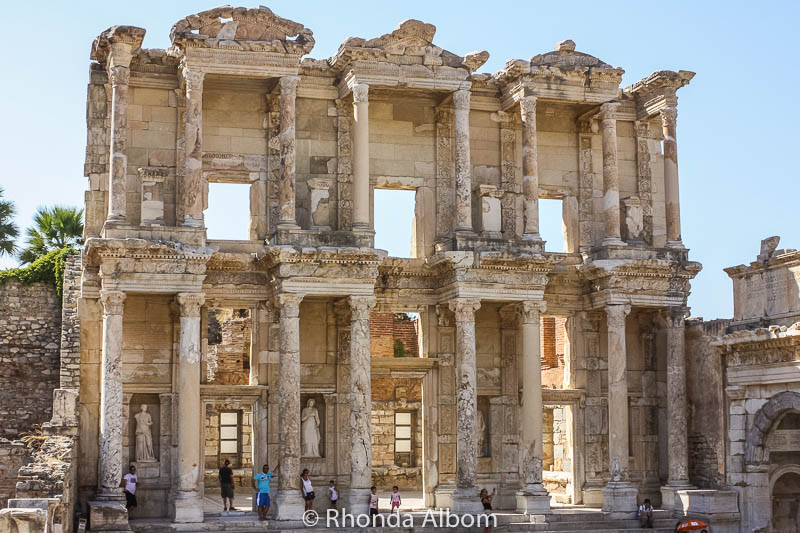 The Norwegian Spirit took us to two very different ports in Turkey. First Istanbul, the crowded capital city that is home to both the Blue Mosque and Hagia Sophia. Then, from the port of Izmir, we travelled to the ruins of Ephesus. To date, this is my favourite historical shore excursion.
Two cruise ports in Greece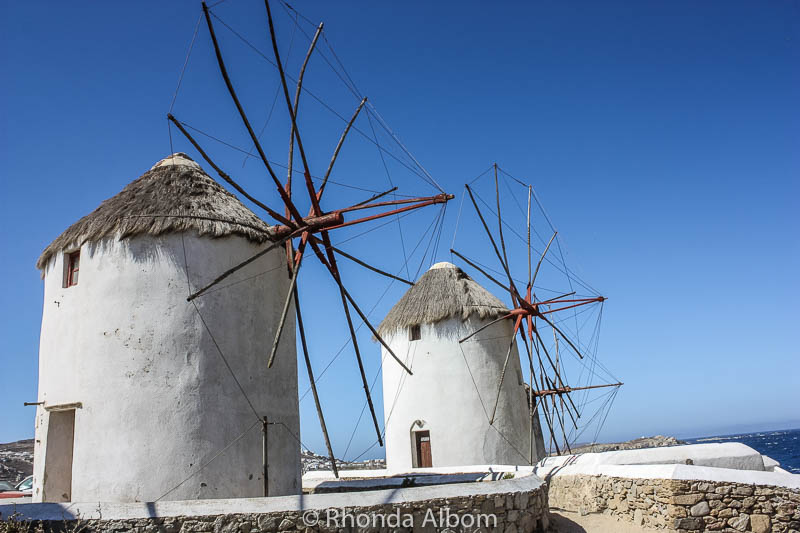 We also visited two cruise ports in Greece. The capital of the country, Athens, is a treasure trove of history. Then we went out to the beautiful and relaxing island of Mykonos.
Final thoughts on our Mediterranean cruise on the Norwegian Spirit
As a family-friendly ship, the Norwegian Spirit met our needs and exceeded our expectations.
If we could do it again, we would have planned a bit farther in advance and booked a larger cabin for four people, but for two people, the cabin was more than adequate. And besides, we didn't spend much time there.
The staff was efficient and excellent. The options were abundant, the food delicious, and the ports impressive.
Overall, we would recommend NCL for a family-friendly cruise. Save money and reserve your NCL cruise at Cruise Critic here.
Save on your trip and cruise with these resources
These are our go-to companies when we cruise. We believe this list to be the best in each category. You can't go wrong using them on your trip too.
Cruise: We find great deals at Cruise Critic.
Flights: we use Expedia for the best and cheapest flight options.
Hotels: we use Booking.com (hotels at our end ports) or VRBO (self-contained).
Cars (gas or electric): we use RentalCars to search for deals and dealer ratings.
Set up private guides at the ports: Looking to maximize our limited time at a port, we often hire private guides from Tours by Locals.
Travel Insurance: our go-to is Insure My Trip
Check out our travel resources page for more companies that we use when you travel.
Don't miss our best cruise tips.
Have you sailed on the Norwegian Spirit?