We just spent the last twelve nights onboard the Norwegian Spirit, cruising through the Mediterranean from Barcelona Spain to Venice Italy. Unfortunately, we didn't have internet access on-board, thus the lack of travel adventures as they were happening. We plan to share mostly photo posts for the next week or so, featuring our port highlights.
We like cruising, especially when we share the fun with extended family or friends. This time it was the four of us. We had never been on Norwegian Cruise Line (NCL) before and selected it predominately because we were last minute, and they had a great deal. The Norwegian Spirit is a lovely ship, clean and shiny, but not overdone. Admittedly, our cabin was probably the smallest we have had on any ship to date, but the food was good, the varied entertainment was enjoyable (especially the acrobatics – wow!), and the ports were fantastic.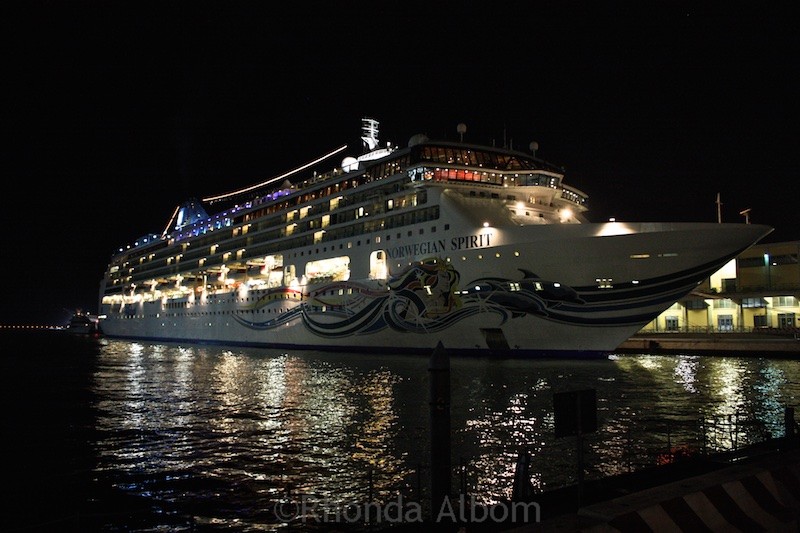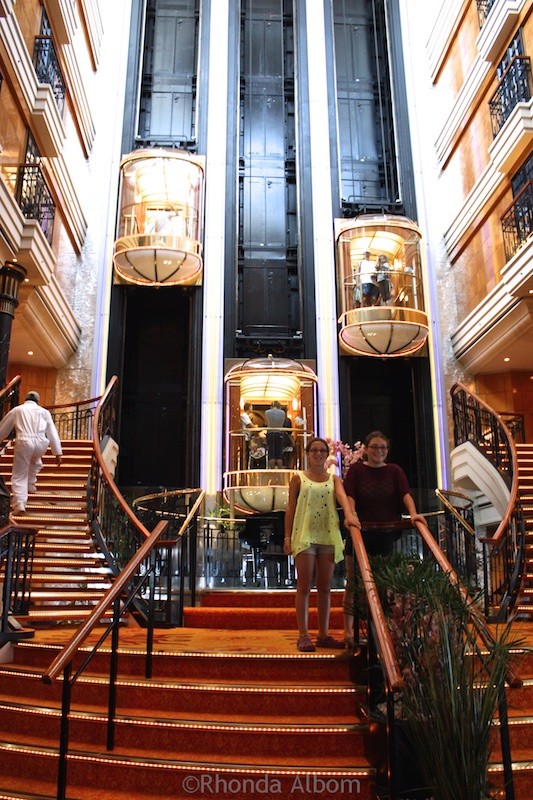 Life on board the Norwegian Spirit is simple. This particular cruise was heavy on port days. On these, we got up early and were ready to get off the ship as soon as we could.
In contrast, we slept in on sea days. If we missed breakfast, there are other options. There was almost always food available somewhere on the ship, and it is all included in cruise cost (unless we chose to eat at one of the fancy restaurants, or more importantly to us, to get an espresso). For us, we preferred to get breakfast and lunch at the buffet and enjoy a leisurely sit-down dinner in the main dining room.
The NCL Spirit offered games, classes, lectures, and relaxation (hanging out by the pool and the hot tubs).
Our itinerary:
In case you can't read that tiny map, we visited Toulon on the French Riviera; Pisa, Florence, Rome, Vatican City, Pompeii and Venice in Italy; Mykonos and Athens in Greece; and Istanbul and Ephesus in Turkey. Most of our days were in port and you know we did the maximum at each stop. We did several ship excursions and also relied on Rick Steves' Mediterranean Cruise Ports.
If you have been following our travels around the world then you know this is our second cruise this year. The first took us from Southampton in England to the Fjords in Norway on the MSC Opera. With the bar set so low, it was easy for the Norwegian Spirit to shine, but I think we would have loved this ship even had we not had MSC to compare.
Note: Based on world conditions, we advise checking official channels including cancellation policies prior to booking. Also, with often reduced capacity, booking ahead becomes more important.
Highlights of our cruise on the Norwegian Spirit:
One of our favourite things about cruising is meeting new people, and there were plenty onboard.
Free Style Dining meant we could eat dinner when we wanted rather than at a set time. After the long-term home-exchange in Spain, we were used to eating quite late.
There are age-appropriate activities for everyone in the family. The Norwegian Spirit even has a special (supervised) lounge for teens only, while children and tweens had their own pool with a slide (available only to those age 12 and under).
The staff were extremely efficient and professional, and getting on and off the ship was smooth and quick.
I felt pampered by our room steward who tended the room daily and came back in the evening to turn down the beds. It was his continually enthusiastic attitude that really impressed us.
We found great coffee at an onboard coffee shop, and it really was worth the extra cost.
Most importantly, we had fun.
Do you cruise? Have you sailed on the Norwegian Spirit or any of the NCL ships?