One day in Athens is all cruise ship passenger have to explore the historic sites of the ancient empire and the modern portions of Greece's capital city. The list of key places to visit in Athens includes significant landmarks, culinary delights, and both ancient and modern art. Despite the time restrictions, we managed to see many of the highlights in only one day in Athens.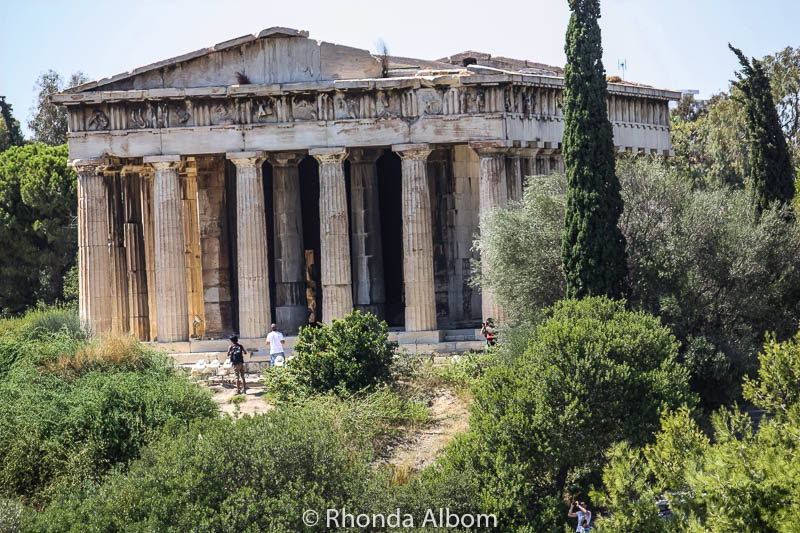 Our trick to seeing Athens in a day was two-fold
Planning our Athens must-see list in advance of arriving
Hiring a private driver (or a tour if one matches your list)
Planning: Creating Your Personal Thing to See in Athens in a Day
First, the list of best things to do in Athens will be slightly different for each person. To create your "top things to do in Athens Greece" list, start with informational pages like this one, written by people you trust. This page represents what we believe are the top Athens attractions. Next, take notes. Then, get yourself a guidebook that you can carry on the ship where you might not have access to the internet. While each of these books has good ratings, we personally recommend Rick Steves Mediterranean Cruise Ports.
Finding Athens Private Tours or Athens Shore Excursions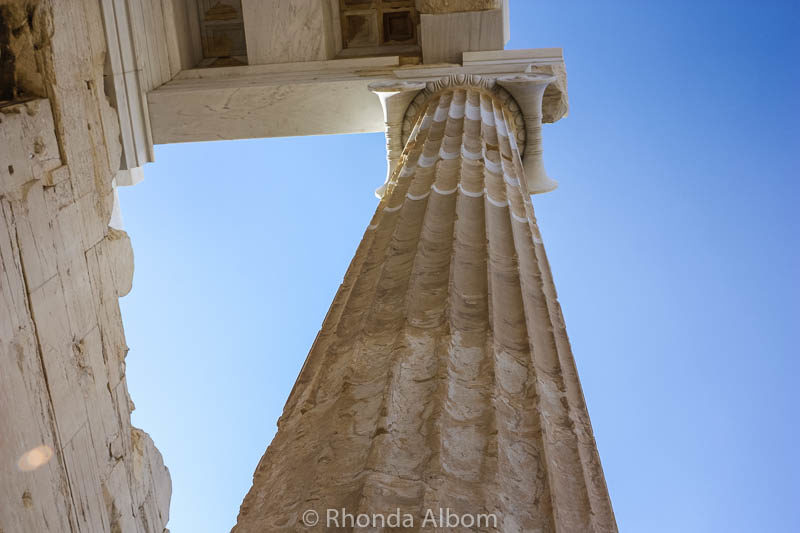 Next, we reviewed the excursions offered by the ship to see if any of them went exactly where we wanted to go. We generally opt for independent shore excursions, as they cost less, do more, have smaller groups, and are more personal. The ship's tours often start more than an hour after arriving in port, have large groups, are impersonal, and frequently include a shopping stop where the ship earns commissions.
As none of the tours exactly met our needs, we opted for one of the private tours in Athens Greece. We created our own Athens itinerary with input from our guide. For us, this was the ideal option. Note: At the time of writing, only licenced guides were permitted to enter the venues with clients.
Check out these Athens Shore Excursions
*Viator, a TripAdvisor company offers a worry-free shore excursion guarantee with some of their shore tours (be sure to read the details on any trip you choose).
Photo Tour: Things to do in Athens
Initial Historic Sites on the Acropolis
Our first stop was the Acropolis, which means "high city."  We walked past several ancient structures before coming to the most famous ones. We came here directly from the port and were ahead of the horde of tour buses that were arriving before we left.
Parthenon and Erechtheion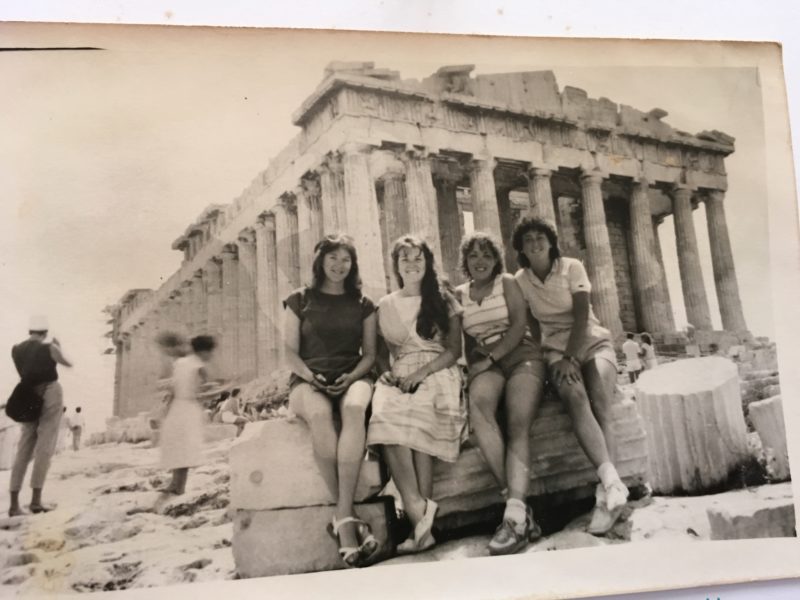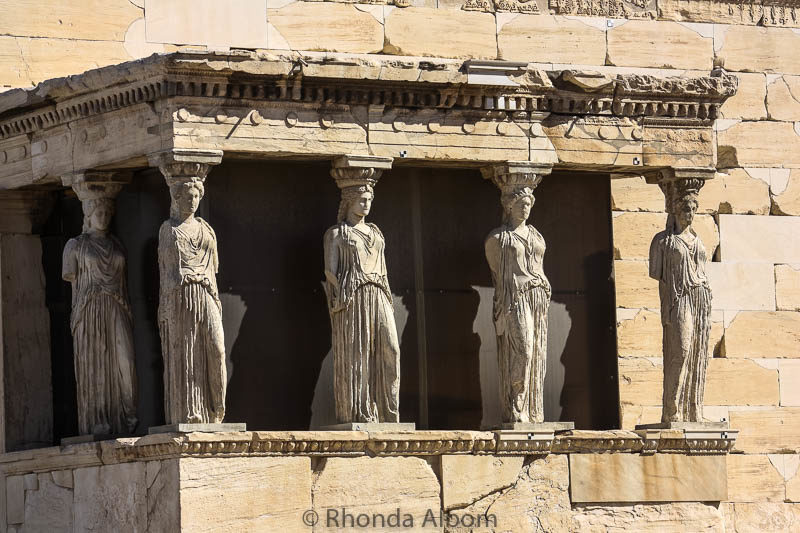 Views from the Acropolis
Agora (ancient market area)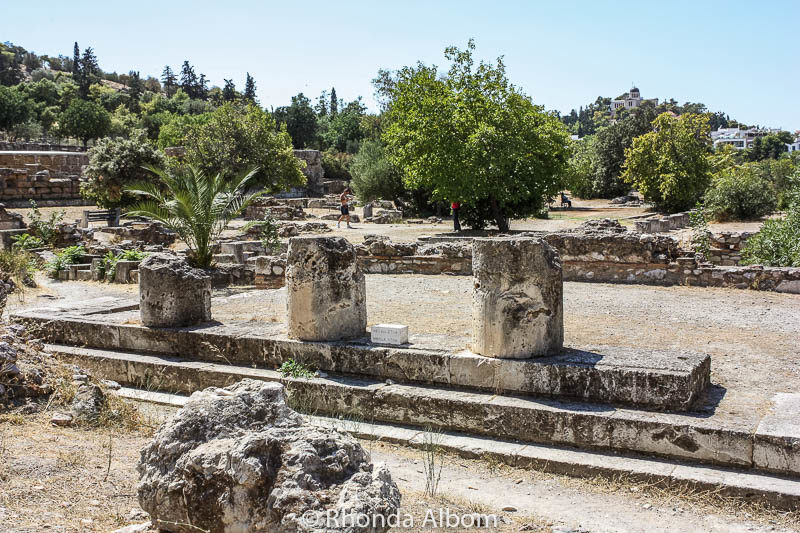 Greek Parliament and the Changing of the Guard
Visit a Museum in Athens
We enjoyed the National Archaeological Museum of Athens. It was a difficult choice between it and the Acropolis Museum, but we opted to see artefacts from all over Greece as we had already stood upon the Acropolis. As a bonus, the air-conditioned museum was a refreshing break from a blistering hot day.
Other significant museums in Athens that we didn't get to:
Museum of Cycladic Art
The Byzantine and Christian Museum (exhibits from the 3rd century AD to the late medieval era)
The Numismatic Museum (one of the world's most comprehensive collections of ancient and modern coins)
The National Museum of Contemporary Art  (located in a former brewery)
The Jewish Museum of Greece
Stop and Enjoy a Meal or Snack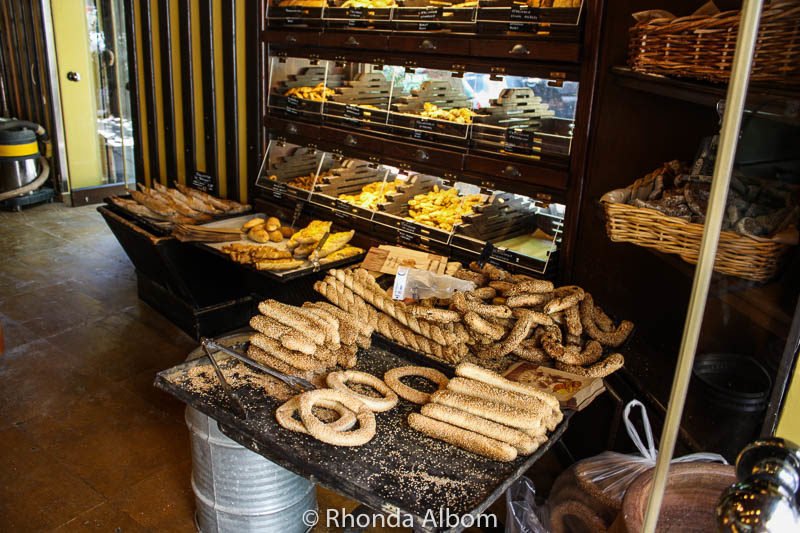 Other Historic Sites to Visit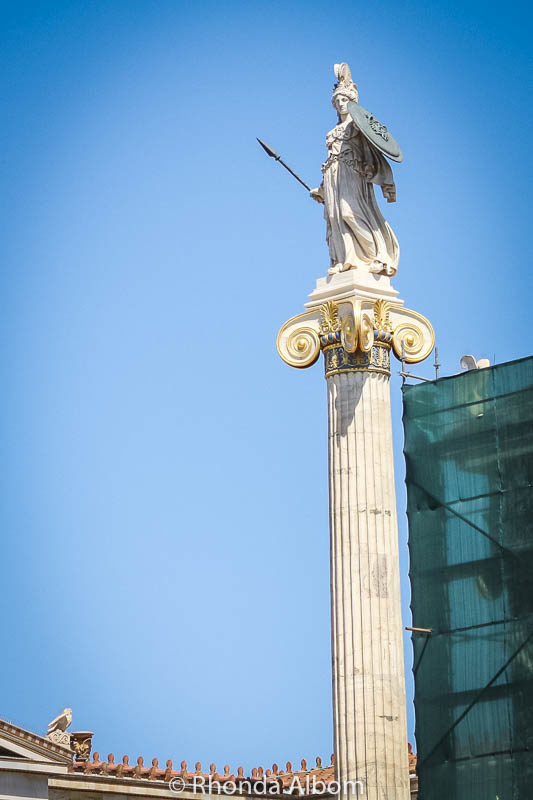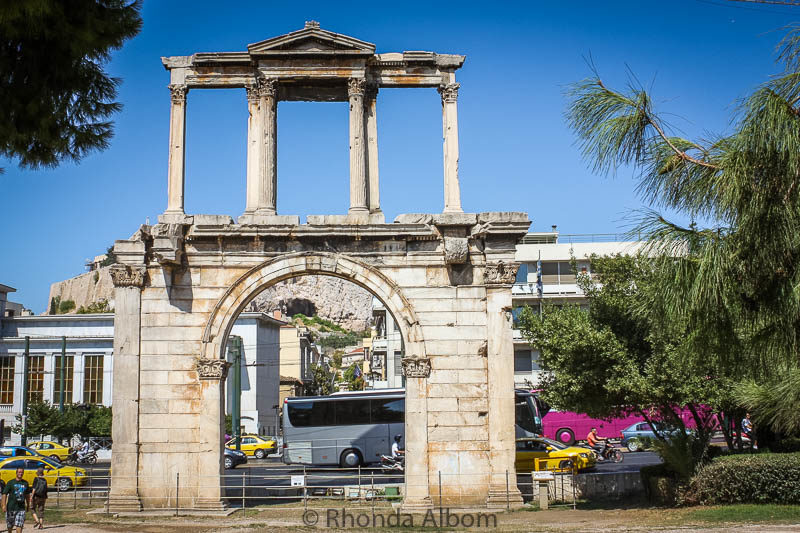 Did we see all of Athens in a Day?
Of course not. We did see many of the highlights, but here are a few more key things to do in Athens  that we missed:
Walk the labyrinth of streets and have a coffee or meal in the old historic Pláka neighbourhood.
Shop in the Monastiraki district.
Stare in awe a the ruins of the Theatre of Dionysus Eleuthereus.
Imagine participating in one of the Athenian assemblies at Pnyx, and being a part of the creation of democracy in 507 BC.
Study the columns and architecture at the ruins of Hadrian's Library created in 132 AD.
Travel Tips whether you have one day in Athens or longer:
Visit the Acropolis as early in the day as possible as the ticket queue gets over an hour long.
When at the Agora, or probably at any of the ruins, do not take a photo standing behind one of the headless statues to give the appearance of your head being on top of the statue.  The guards will come running and stand over you until you delete the photo – I know this first hand.
There is a big difference between hiring a private driver versus hiring an official guide. A driver can only take you to destinations, tell us about them while outside, but cannot enter with you.
If you visit as a cruise port and enjoy Athens as much as we did, you will probably want to return for a longer visit. When you do, check for the best hotel pricing at Booking.com.
Get out to at least one of the Greek islands. We went to Mykonos. The relaxed atmosphere and stark white-washed buildings offered a sharp contrast to the fast-paced Greek capital of Athens.
Many of my Greek images are available for purchase at Zazzle.
We visited Athens as one of nine ports as we cruised the Mediterranean on the NCL Spirit. We arrived in Athens after my favourite destination from this cruise, the historic and picturesque ruins of Ephesus Turkey. From Athens, we cruised into Venice Italy, our port of disembarkation. The ports included one port in France, four in Italy, two in Greece, and two in Turkey.
If you are heading out to sea, read next: 25 Tips for Cruising that Everyone Should Know.
Please share this article on Pinterest:
What would you see if you only had one day in Athens?