The contrast of the stark whitewashed buildings against a deep blue sky and turquoise sea caught my attention as we sailed into the port of Mykonos. We could see the famous windmills of Mykonos up on the hill, and from here everything appeared quiet and peaceful. However, like many of the Greek Islands, Mykonos harbour depends heavily on tourism, and our ship was one of several to dock here on this day. Ideal for business, but not so great for visitors.
Despite all the people, I found Mykonos to be a Mediterranean paradise, albeit too windy for the beach on the day we visited. Instead, we explored. The cobblestone streets lead us uphill into the village and to the famous windmills. The iconic whitewashed Greek houses and chapels have accents of blues, reds, or purples. Visually, Mykonos far exceeded my expectations. Take a look at the best of my Mykonos images and see if you agree:
Windmills of Mykonos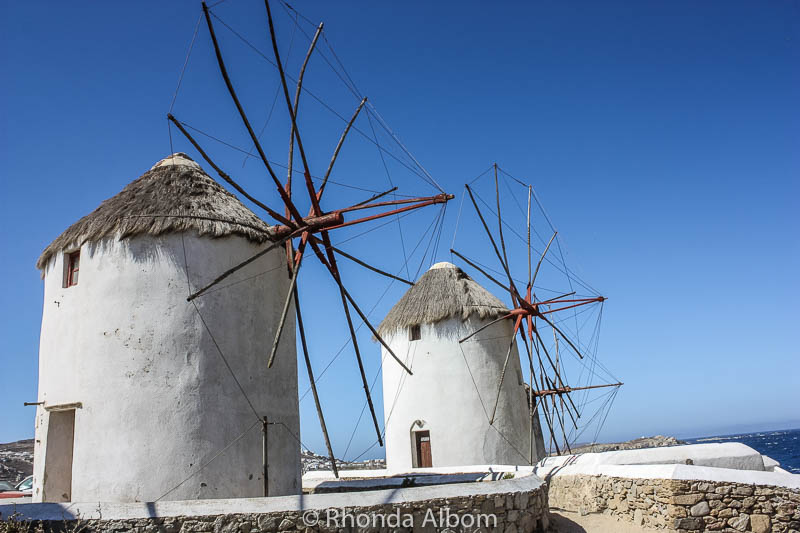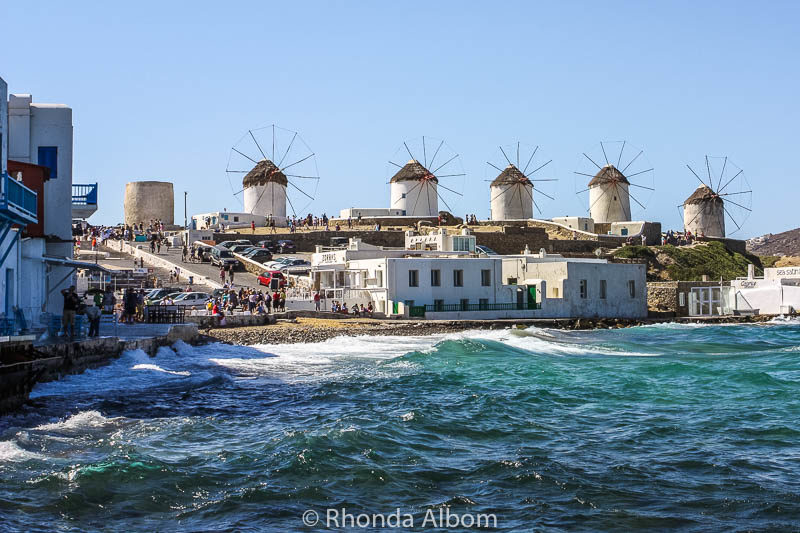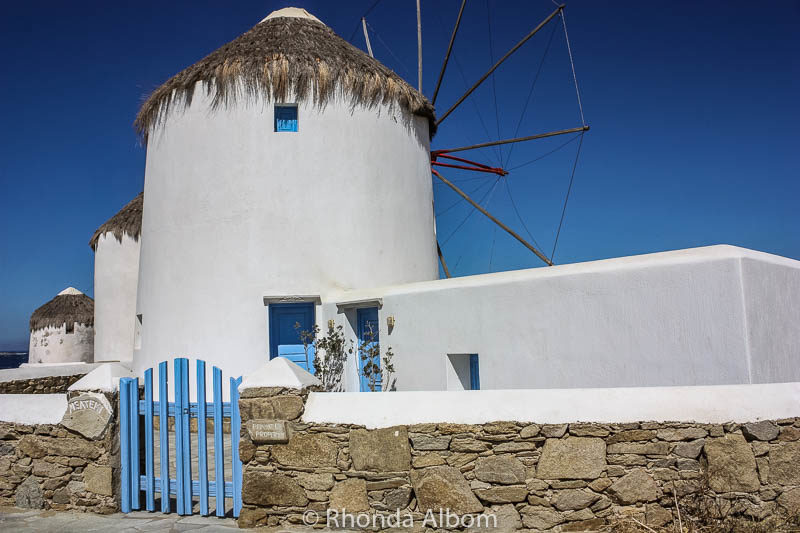 Whitewashed Greek Chapels
These small churches and chapels seemed to be around every corner. Here are a few of my favourites: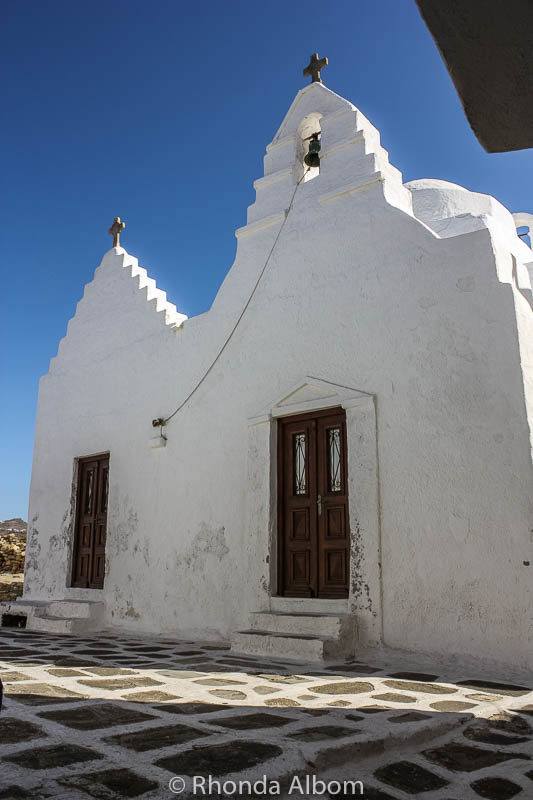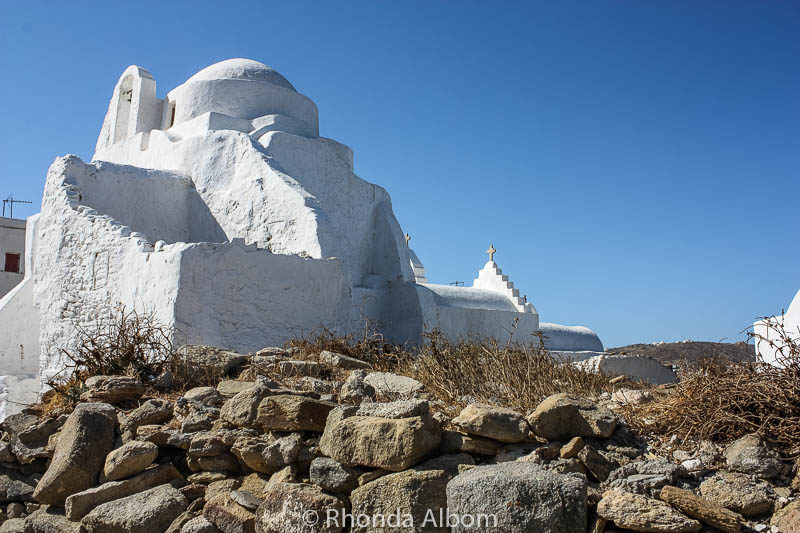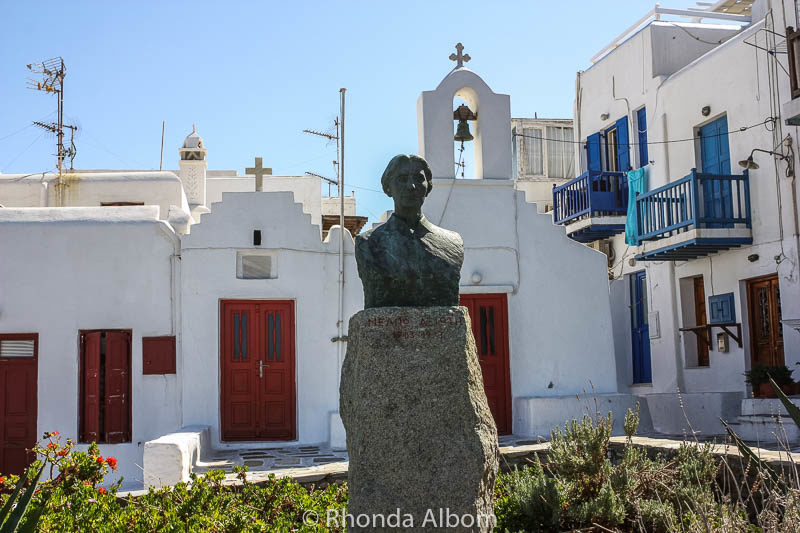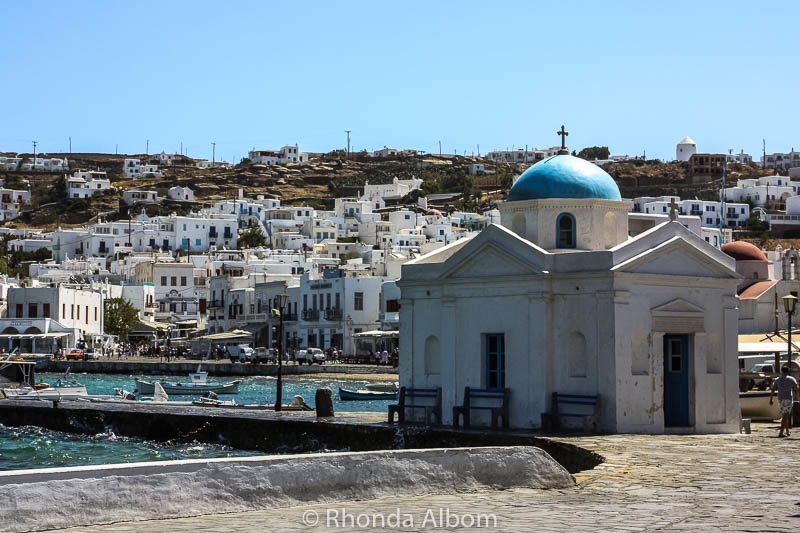 Other Whitewashed Buildings
Wall of Water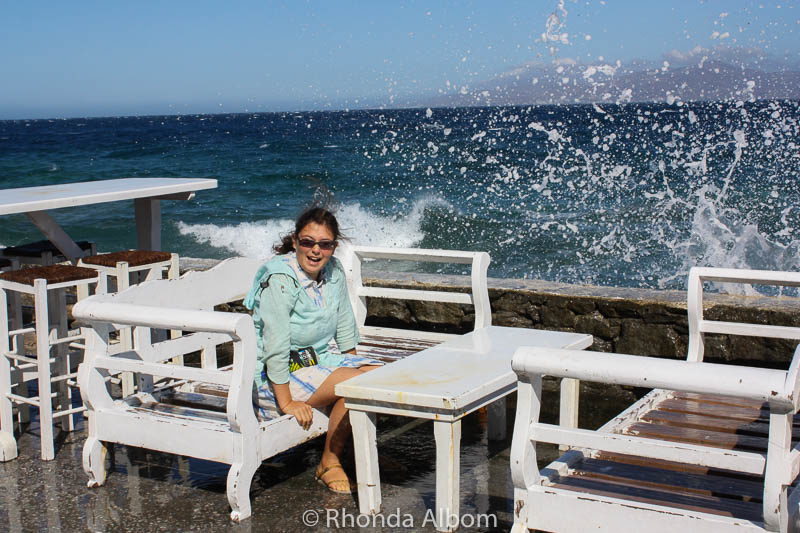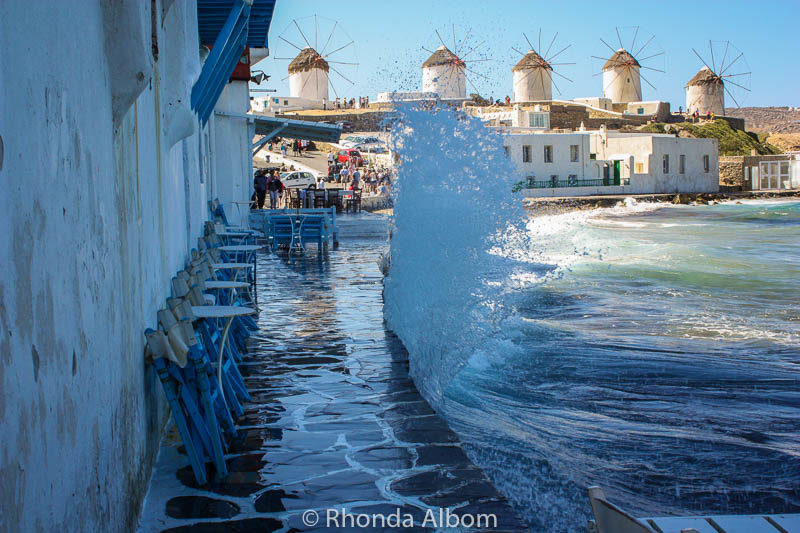 More Information:
Most of the windmills of Mykonos were built in the 16th century and they were primarily used to mill wheat.
By law, any new houses (since 1974), or repainted houses, on the Cyclades Islands are to be white. As the white houses boosted tourism significantly, the law has been kept intact.
Mykonos was a sharp contrast to our other Greek port, the capital city of Athens. (We arrived at Mykonos from Naples Italy, and are next headed to Istanbul, Turkey).
Given the opportunity, I would love to go back and spend a week here on Mykonos. It's an island well known for its nightlife. Check prices at Booking.com.
Rick Steves' Mediterranean Cruise Ports is the best book we have found whether you are doing your own shore trips or ship excursions.
Many of my images found on the page are available for purchase at Zazzle.
Don't Miss: 25 Tips for Cruising that Every Cruiser Should Know
Please share this article on Pinterest: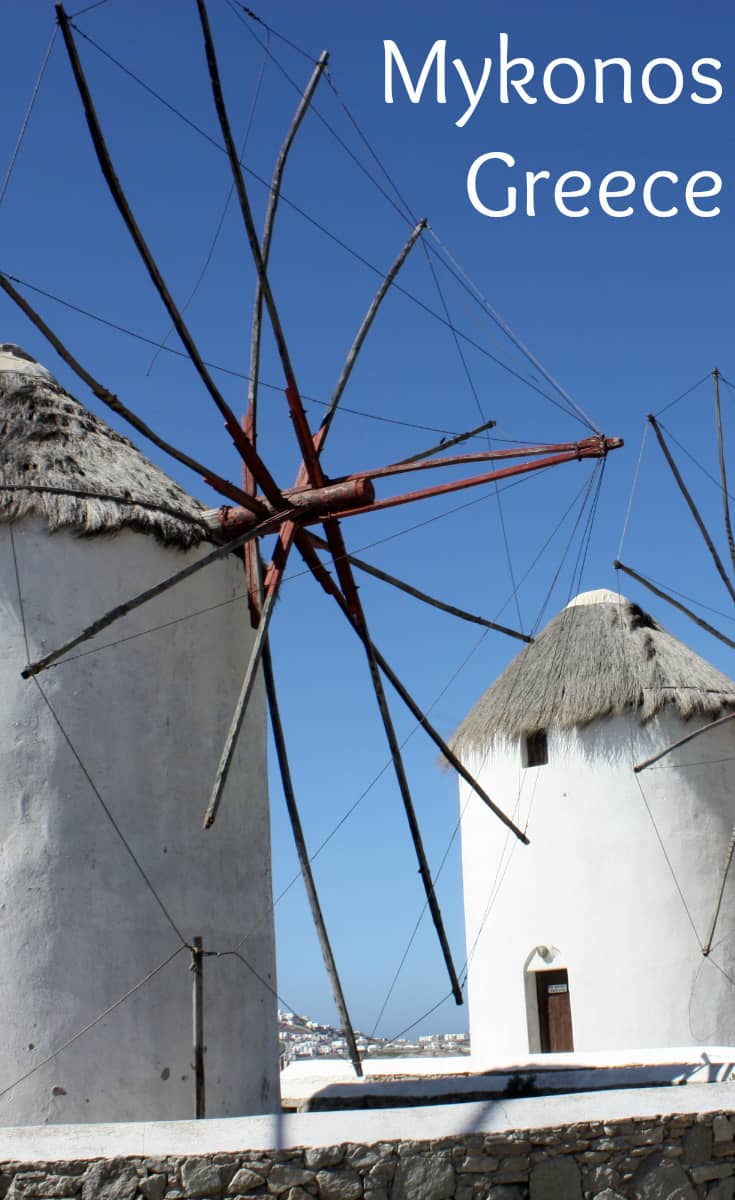 Have you been to Mykonos or any of the Greek Islands?