La Coruña Spain is located in the northwest corner of Spain, in the Galicia region. A rocky peninsula, it's a section of the country often skipped by tourists. Actually, this city found us when a family offered us a home exchange. As it turns out, there are plenty of things to do in La Coruna.
The city is called La Coruña in Spanish, and A Coruña in Galician. Both are official languages of the region, and the names can be used interchangeably.
Things to do in La Coruña: Beaches
We spent part of nearly every day of our two weeks in La Coruña at the beach or walking by it. There are several lovely beaches within a few minutes walk from our home exchange house. Looking at the crowds on the beach, I would have expected more people in the water, that is until I stuck in my toes, and discovered very cold water. There are a variety of beaches, from family-friendly to surf beaches. Many have lifeguard stations.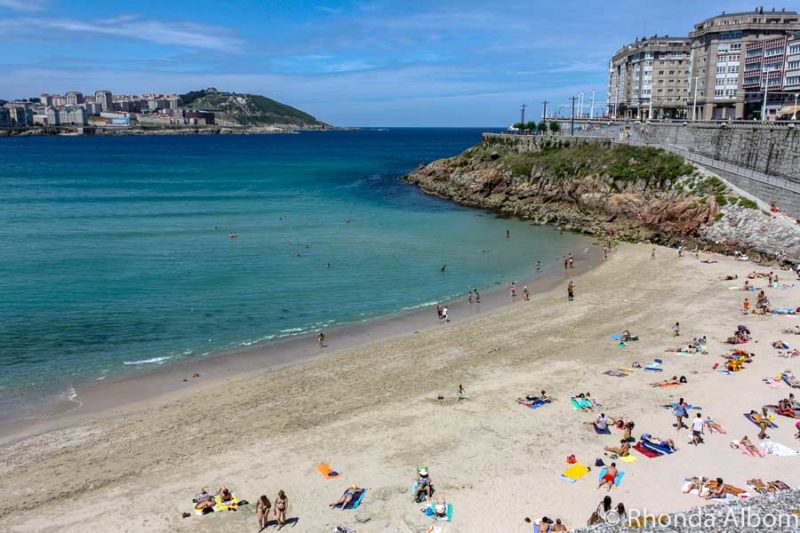 Things to do in La Coruña: Coastal Sites
• Hercules Tower (Torre de Hércules)
Hercules Tower is the world's oldest working lighthouse and a UNESCO World Heritage Site. It's also the number one tourist site in La C0ruña. Like many visitors, we opted to climb the 234 steps to the top to experience a very windy panoramic view of the city. Torre de Hércules was built in the 1st-century by the Romans. It gets its name from a legend suggesting that Hercules constructed the 59 metre high stone tower to celebrate his victory over the Giant Geryon.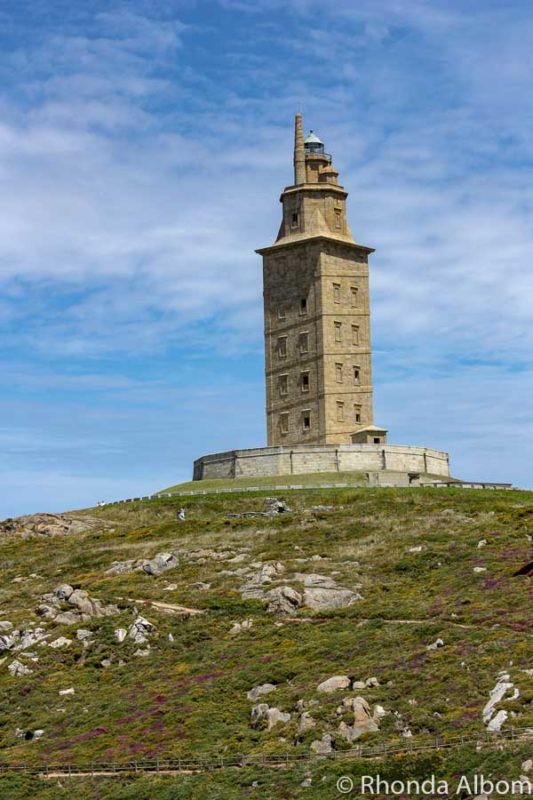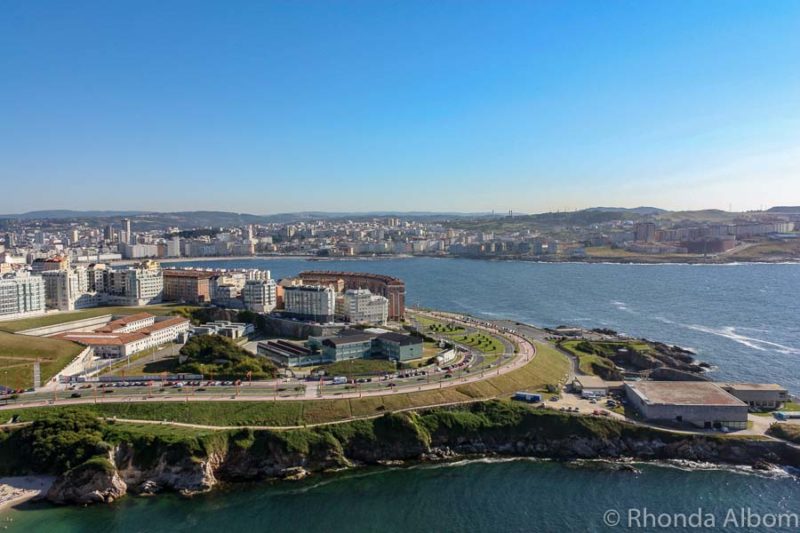 • Coastal Walkways and Artwork
We found ourselves strolling along the Paso Maritimo on more than one occasion. This coastal pedestrian promenade runs 9 kilometres (5.6 miles) from the main beaches to the Torre de Hércules and through the Old Town. It passes modern buildings as well as historical ones, as well as bringing visitors to the aquarium and human body museum.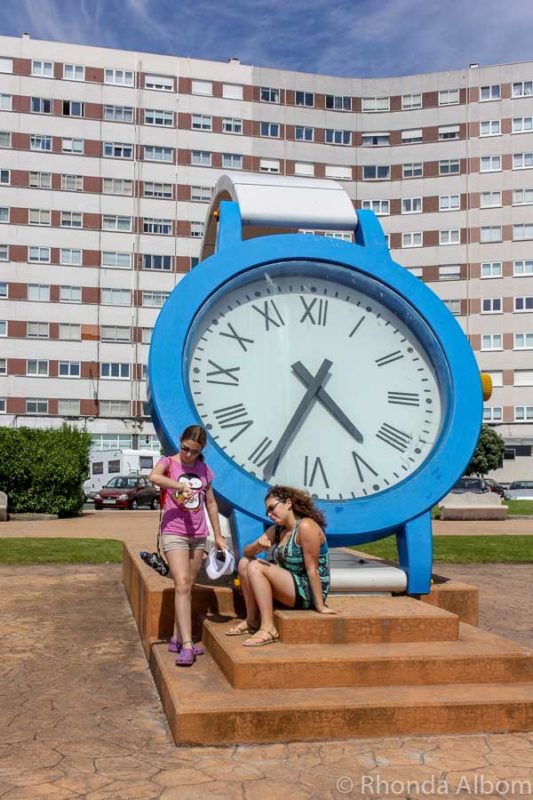 • La Coruña Marina
Some of the more unique buildings are found along Avenida Marina and are built with enclosed balconies. Called galerías, they are responsible for A Coruña's nickname of the 'Glass City'.
Walking Tour of La Coruña
This is a town made for walking and exploring.
• City Sponsored Tours of the Old Town (In Spanish)
The city offered tours of the Old Town during the Medieval Fair. While they marketed them as multilingual, we were the only English speakers. In the beginning, our guide would speak in Spanish for a while, and then give us a shorter explanation in English. As the tour progressed, it was nearly all in Spanish. At one point our guide turned to us saying only, "To my English speakers, don't worry, I didn't forget you."
I only recommend this tour to people who understand Spanish.
• Group Tours of Both the Old and New Towns In English from Get Your Guide
This two-hour walking tour starts in Maria Pita Square and covers the key sites of the city including the Old Town and local markets. The tour is available at multiple start times, in either English or Spanish.
⇒ Click here to check availability and pricing of the A Coruña: Tour of the Old and New City
Historic Sites in La Coruña
• Town Hall
The Town Hall is located in Plaza de María Pita. Inside the Town Hall are an interesting clock museum, a few huge mosaic artworks, and some impressive stained glass. The plaza itself is named for national hero María Pita. She prevented a Britsh invasion in the 16th century when she killed a British soldier and encouraged a counterattack against an imminent British invasion. Her statue stands prominently in the square.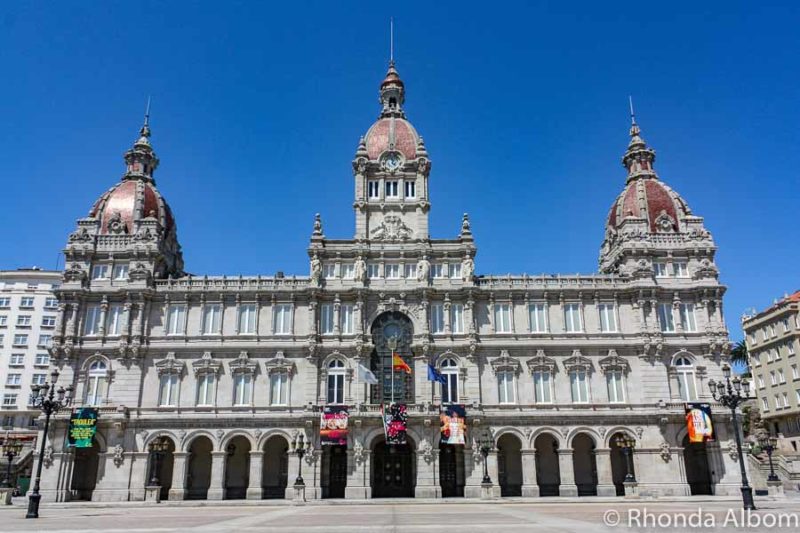 • Castillo de San Anton
The San Anton Castle and Fort is located at the water's edge. Technically, it is an island unto itself that has been attached to the mainland. Today it is an archaeological museum with a huge cistern underneath it.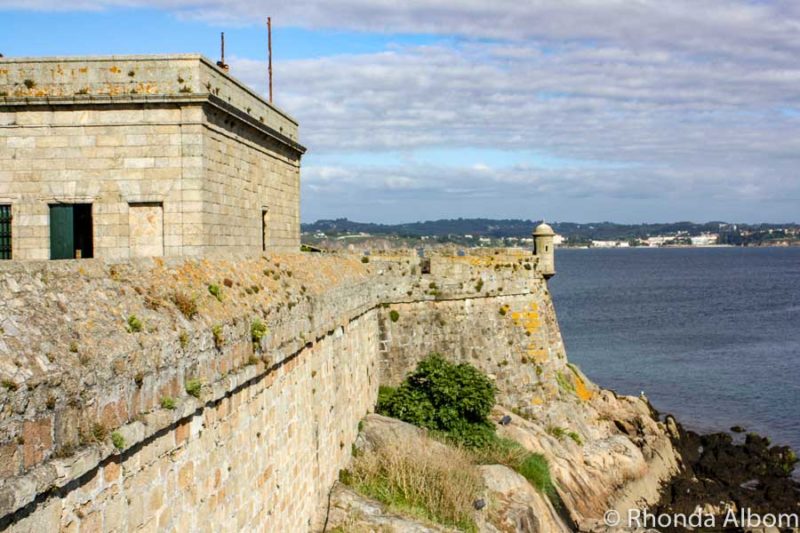 Things to do in La Coruña: Museums
• Planetarium and Science Museum
Like so many places in La Coruna, very little was in English. However, with a large number of interactive exhibits, and our daily improving Spanish, we were able to enjoy the day. The planetarium show was easier to follow, as it was mostly visual.
For the girls, the highlight was the baby chicks hatching. There were several eggs and chicks in the incubator. We had perfect timing for one chick as it had broken through the shell and was ready to come out into the world.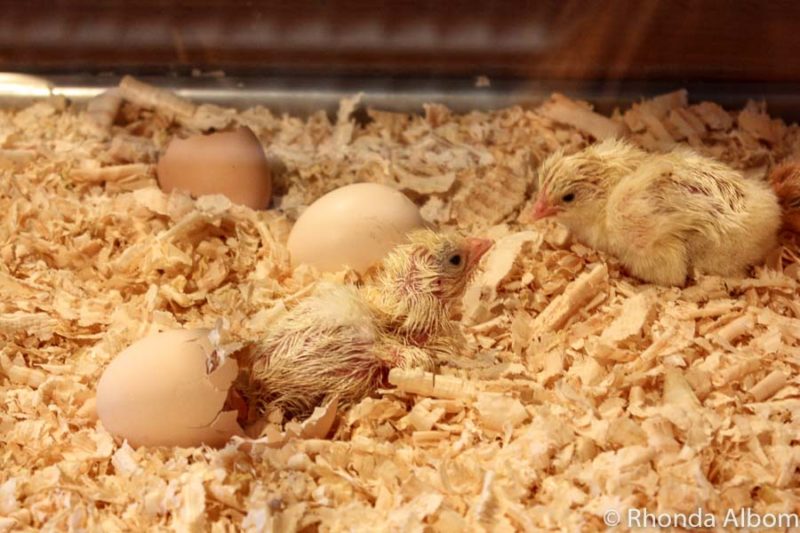 • Military Museum
The museum takes us through La Coruña's interesting military history. Best of all, it's free to enter.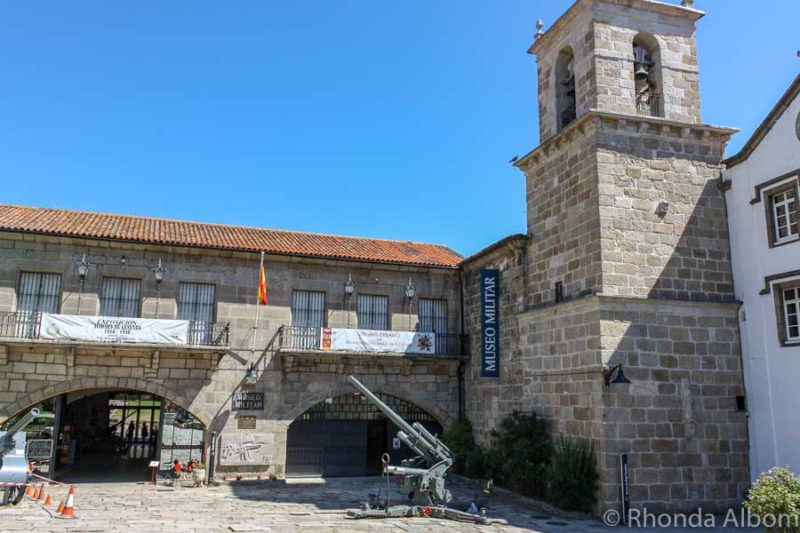 • Domus – A Human Body Museum
Fascinating, but mostly in Spanish, this is the world's first museum dedicated entirely to the human species. From our evolution to our cells, the human body museum explores what makes us all alike, or different.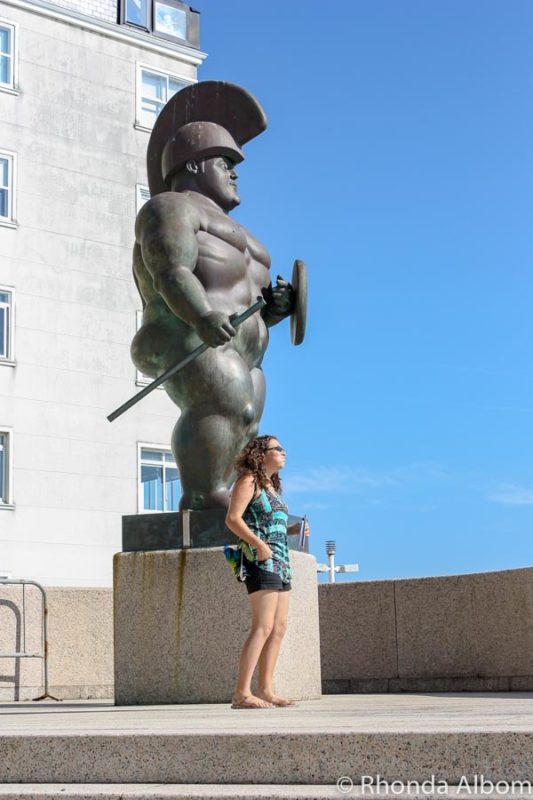 • Aquarium Finisterrae
The seal colony is one of the highlights at this aquarium. With a local focus, Finisterrae Aquarium is a bit different than others we have been to around the world.
• Picasso Museum
The Picasso Museum is in the actual home that Pablo Picasso and his family lived in beginning in 1891. He spent 4 years of his childhood in A Coruna.
More Fun Things to do in La Coruña
• Plaza del Humor
As the name implies, this is a fun place. A small plaza with ground carvings of older cartoons like Pedro and Pablo (Fred Flinstone and Barney Rubble), the Pink Panther, or artists like William Shakespear or Bernard Shaw.
• Monte de San Pedro
San Pedro hill is another spot to get fabulous views, and the best way to get up here is in a huge spherical glass funicular. One can enjoy the views all the way from bottom to top in this panoramic lift.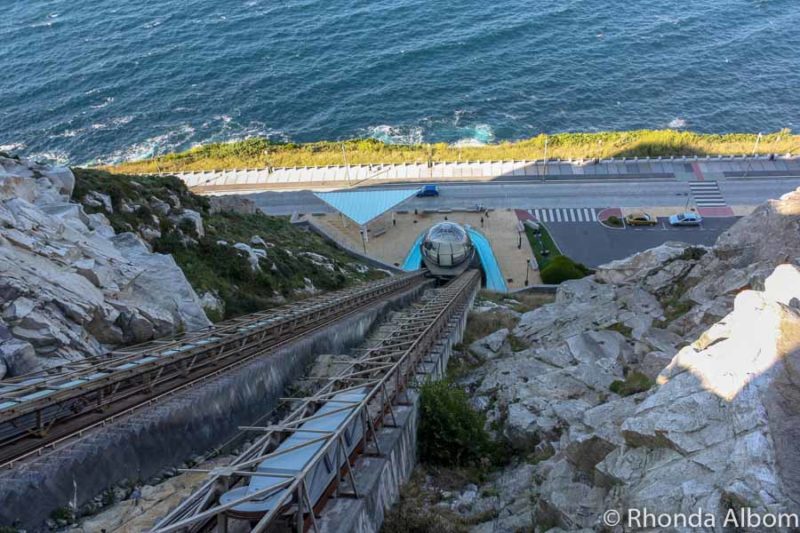 • Walk through the Old Town
We walked through the Old Town admiring many of the churches.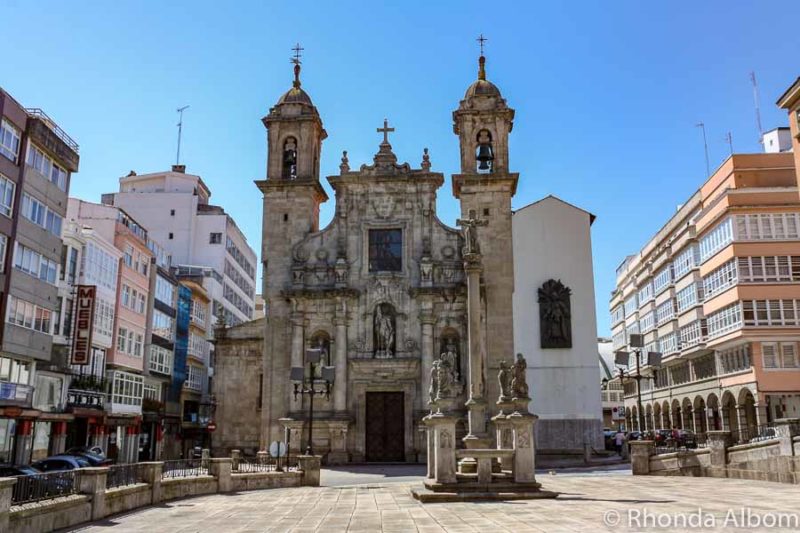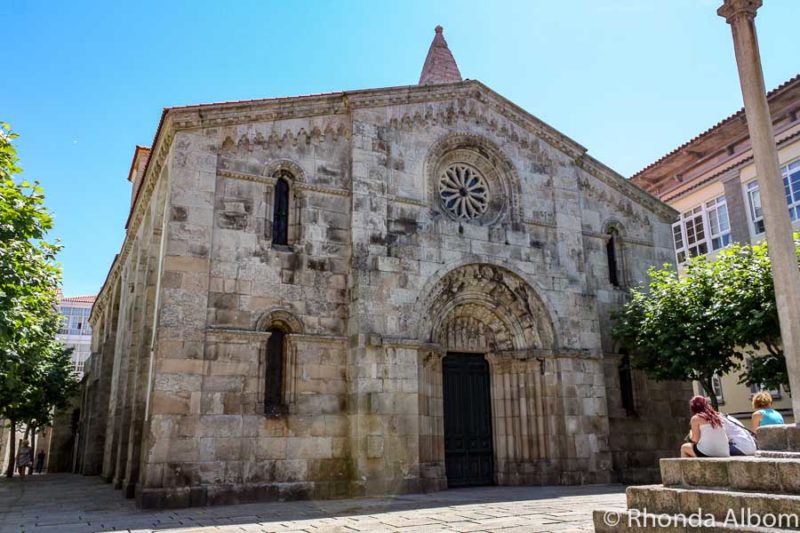 • Go on a road trip
We went on two road trips that we recommend.
Street Fairs and Festivals
A Coruna is the place to be in the summer if you are a fan of festivals. There is one nearly every weekend. Below are photos from two of the festivals we attended during our two weeks in this part of the world.
⇒ Click here for a list of festivals in La Coruña
• Medieval Fair In Old Town
The medieval buildings surrounding the stalls and activities added to the fun of this medieval fair. It's a Medieval Fair that I highly recommend if you are in town while it is going on.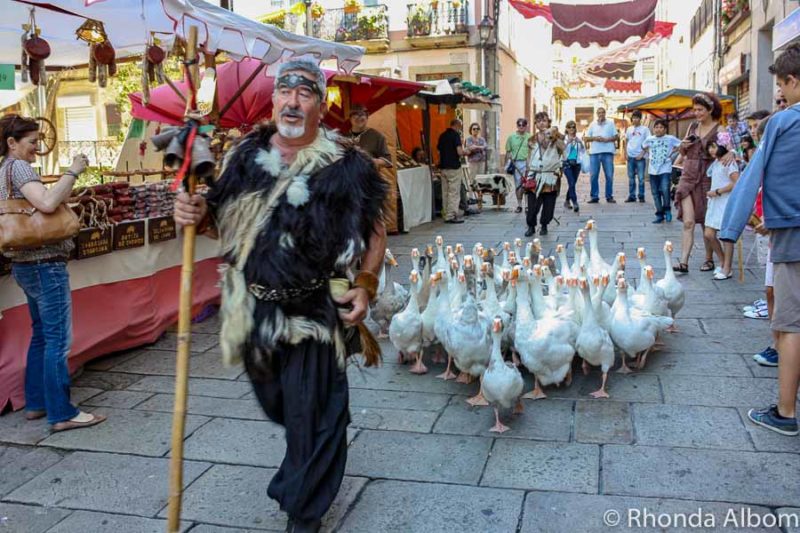 • Regional Foods Fair
We stumbled upon a festival as we were walking along the waterfront in La Coruna. While my conversational ability in "Spanish" is certainly acceptable, my ability to speak anywhere in the Galicia region is non-existent which is why I never learned the name of this August festival. Each booth offered a different food and we opted to try the octopus, a local treat.
How to Get to La Coruña
• Rent a car and self-drive
We had a car in Spain as part of the home exchange deal we made with another family. Had we not had the car, we would have rented a car with RentalCars.com. We have had good experiences using them in other parts of the world. They offer cars from a variety of local dealers, and to date, we have always paid less or the same as going directly. It is the customer service with RentalCars that has us coming back when we need a vehicle.
⇒ Click here to check availability and pricing on Rental Cars
• Arrive via cruise ship
We spent two weeks in La Coruña. If we arrived via ship and didn't intend to spend a lot of time in the region, I think we would have gone directly to Santiago de Compostela on an excursion. We are fans of booking excursions independently, as we generally have smaller groups at a lower price than we do if going with the ship's excursion.
**Santiago de Compostela is a top destination among cruise ship passengers. If you prefer a private tour to the excursion provided by your cruise line, check out this option from Viator, a TripAdvisor Company.
⇒ Click here to check availability of a Private Tour of Santiago de Compostela from A Coruña
• Visit as part of a larger tour
• Take one of many flights to La Coruna
There is a busy airport in the city, offering flights from multiple airlines. We always use the Skyscanner app to find the option, then compare prices there and directly with the airline sites.
Where to Stay in La Coruña
• Hotels in La Coruna
We stayed in a private home, but when we return we plan to stay at Hesperia A Coruña Finisterre, a luxury accommodation in the heart of La Coruna. Fabulous views, comfortable beds, great location, and extended breakfast are all raved about in the reviews. It looks like the place to stay in this city.
⇒ Click here to check availability at Hesperia A Coruña Finisterra
• Home Swap
Home exchange is a great way to save money while travelling, and have someone looking after your home while you are away. The idea is to swap house (and sometimes cars too) with another family of your choosing. We have done this successfully multiple times, and it is what brought us to La Coruña in the first place. It is one of two we have completed in Spain; our other home exchange was in Costa Brava.
⇒ Click Here to check out Love Home Swap and get a two-week free trial
Practical Information on Visiting La Coruña
Whether you arrive via cruise ship for a day or come for two weeks as we did, make sure you spend some time walking on the Paso Maritimo.
Wear a wetsuit if you plan to surf at any of the A Coruna beaches.
Walk up to the top of Hercules Tower. Timed tickets are sold to limit the number of people inside at a time. Get there early if possible for a shorter queue, and to not miss out on the day.
If you go into Castillo de San Anton, be sure to go down the stairs to see the cistern.
The most unusual thing we saw in La Coruna is a "sport" called Jugger. It is one of those must see to believe type of activities. Check it out here: Jugger – A Medieval Rugby Game We Watched in Spain
Please Share
If you enjoyed this article on things to do in La Coruña, please share it on social media, including Pinterest.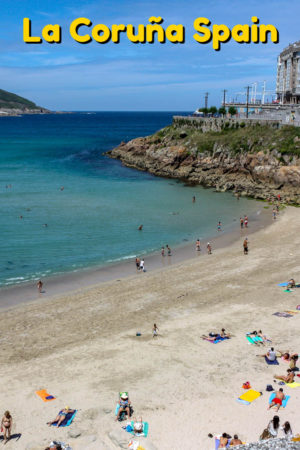 What will you do first in La Coruña?