Whether you are cruising Indonesia, Greece, the Caribbean, Maldives, or the French Riviera, we believe charter cruising is the ultimate way to enjoy some of the best cruise destinations in the world. While the Albom Adventures team has personally been to four of the five, we asked an expert to help us with the rest. (See author bio below)
Our world is beautiful, but when you get the chance to see it by water it is truly breathtaking. Taking a cruise is like having a private conversation with nature, in which she spills all her secrets.
Whether it is an ocean cruise where you visit numerous exotic islands or a simple boat ride on your nearest lake – you get to experience the water, the land, and nature on a whole other level.
How to choose the best cruise destinations for you
When taking a cruise we suggest you choose charter cruises that allow for a personalized experience and a custom-tailored holiday. The luxury of taking such a cruise doesn't stop on the fabulous front deck, but it continues on untouched beaches and unspoiled nature.
Travelling by water is the only way to gain access to the most secluded, remote, and undisturbed parts of Earth.
Another upside to going on a cruise is that it's the most relaxing way to travel, making the trip a true vacation.
First, let us inspire you …
World's five best cruise destinations
If you're thinking about where to take your next cruising vacation, here is a list of the best cruise destinations around the world.
Cruising Indonesia
The largest archipelagic country in the world and perhaps one of the most beautiful ones, Indonesia, was meant to be seen and experienced by water. With over 18,000 exotic islands, Indonesia should be on every "best cruise destinations" list.
Discover the many wonders of Bali and get lost in the jade green rice paddies in Sidemen.
Visit Komodo National Park and spot the famous Komodo Dragon. Swim among manta rays and soak in the warm Indonesian sun on one of the world's few pink beaches. Marvel at the sight of Mata Jitu waterfall in Mojo Island and see the Hobbit Cave in Flores.
Visiting the islands of Indonesia means discovering new treasures at each destination. This exotic paradise will show you things that you didn't even know that they existed.
Let yourself be surprised by the magical spirit of Indonesia by choosing it as your next cruise destination.
Cruising the Greek Islands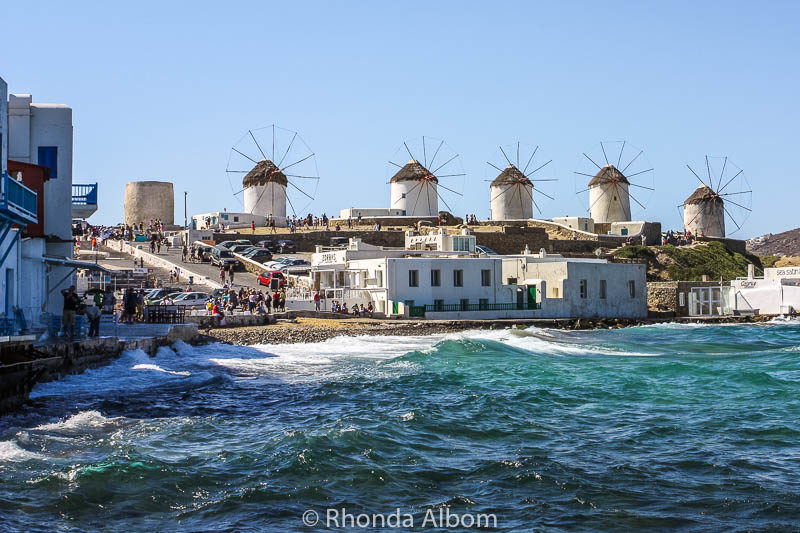 If you are in dire need of a blue-water white-sand getaway, then a cruise of the Greek Islands is the solution. These picture-perfect islands are an amazing mix of architecture, archeology, adventure, and partying.
In other words, no cruise can compare to one of the Greek Islands. From exploring the Black Sand Beach and Red Beach in Santorini to partying till sunrise in Mykonos, the Greek Islands really do have something for everyone.
Witness the one and only Acropolis in Athens and the Palace Knossos in Crete. Activities range from getting lost in museums to diving deep and exploring the warm Mediterranean waters.
The vibrant spirit of the islands, the exquisite seafood, and national cuisine, and the striking views will leave you wanting more of Greece for years to come. The tans may fade, but the memories of the long Greek nights and the sweet Greek days never will.
Caribbean cruising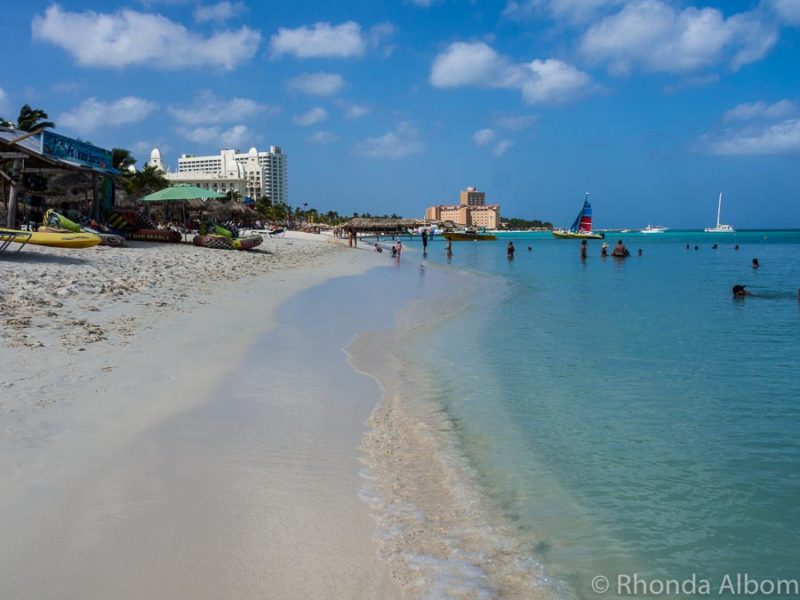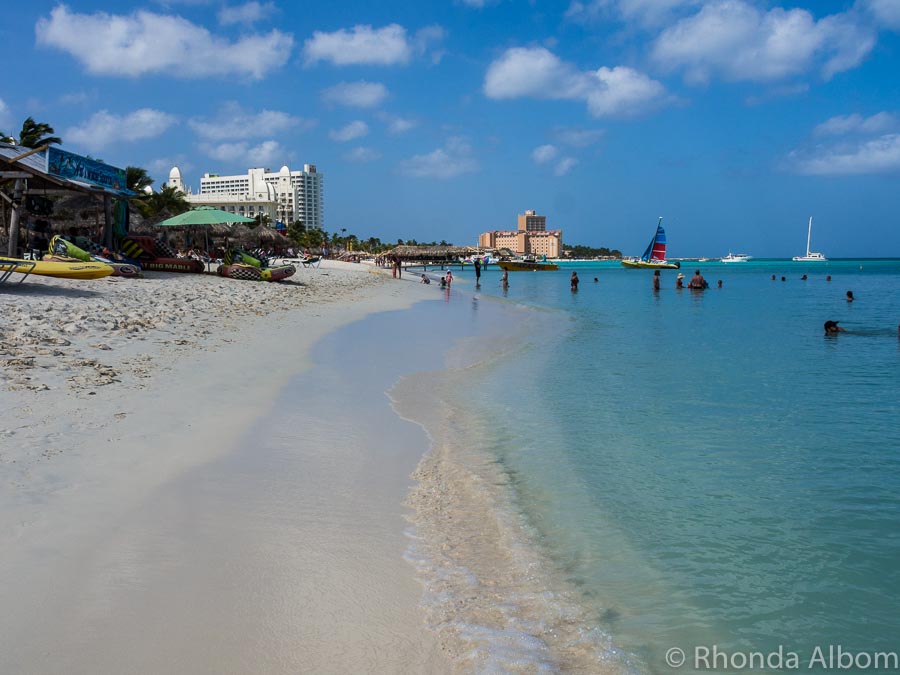 It doesn't get more tropical than a cruise of the Caribbean. Cocktails, coral reefs, and charming beaches are only the beginning of the experience.
Get ready for the sound of turquoise waves and reggae music and the taste of exotic seafood and chocolate. They will be an everyday component on this trip.
Check out rum from local distilleries in Barbados and chocolate from Grenada. See flamingos in Bonaire and swim with sea turtles in Tobago.
Hike St.Lucia's volcanic Pitons and relax on the beaches of Jamaica. Play with amazing sea creatures like dolphins in St. Kitts and dive in the Seven Colors Lagoon in Costa Maya.
The Caribbean will wrap around your heart faster than you can finish your first cocktail on one of its islands.
Cruising the Maldives Islands
Searching for the sunny side of existence? You will probably find it in the Maldives Islands. This part of the world seems to know only of relaxation and adventure, no in-between.
From restaurant hopping in Male to snorkelling in the Banana Reef, the trip to the Maldives will for sure get your heart beating faster and faster.
Visit the manmade island of Hulhumale and the hub of entertaining cultural activities that is known as Artificial Beach. Learn about the simple life from the villagers of Hurra Island and enjoy one-of-a-kind picnic experiences on Maadhoo Beach.
Every water sport under the sun is accessible to you in the Maldives. From parasailing to water flying, these water activities are a must-try.
Adrenaline rushes followed by tranquil moments will intertwine on your cruise of the Maldives Islands.
Cruising the French Riviera
The French Riviera is a special corner in our world, where everything sparkles. The food tastes better (maybe because it is French) and the skies are bluer. A place where glamour meets nature as its best friend.
From mingling with the jet-set in Monaco to seeing Hollywood stars in Cannes, the French Riviera is the crème de la crème of the best cruising destinations. You can work on your summer tan in Nice and dine in the finest Michelin star restaurants.
Indulge in everything good that this world has to offer by choosing to cruise the French Riviera.
Save on your trip with these resources
These are our go-to companies when we travel. We believe this list to be the best in each category. You can't go wrong using them on your trip too.
Flights: we use Expedia for the best and cheapest flight options.
Accommodations: we use Booking.com (hotels), VRBO (self-contained), or Hostelworld (budget).
Cars (gas or electric): we use RentalCars to search for deals and dealer ratings.
Campervans or Motorhomes: we use Campstar where Albom Adventures readers get a 3% discount.
Motorcycles: we have heard good things about BikesBooking.
Private guides: we love the private guides at Tours by Locals.
Travel Insurance: while not required, we always opt for travel insurance and start at InsureMyTrip to compare coverage plans.
Check out our travel resources page for more companies that we use when you travel.
Save for later
If you enjoyed this article, please share it on social media and save it for later on Pinterest.
Which of our best cruise destinations appeals to you?
More on cruising that might also like …
About the author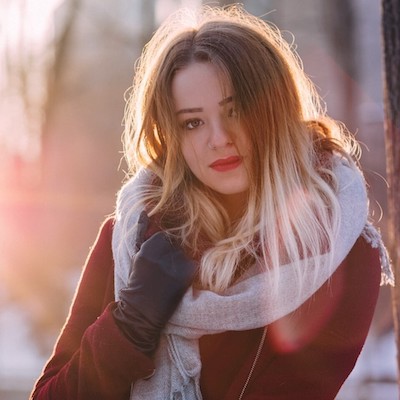 Gloria Mabery is a passionate traveller who has given up trying to tame her nomadic streak. She's been backpacking around the world for seven years, transforming her travel experiences into stories. As well, she works as a content writer, mostly administering her interest in digital marketing. Gloria is also a musician, occasionally performing as a busker, wherever she sets foot. Currently, Gloria lives in Bogota, Colombia.