Santa Fe City is situated between two rivers, one being a branch of the most important river in Argentina called Río Parana. The river actually comes all the way down from Brazil and Paraguay (under a few different names) and empties out into the Atlantic Ocean. The Santa Fe riverside (or as they say in Spanish, the costanera) is quite prominent. We spend plenty of time there whether it's for drinking maté in the grass or having a jog along the river walk.
The rivers also cause the climate to be much more humid. When I first arrived in Argentina the river level was quite high, although not as much as previous years. It's taken out the hanging bridge that crosses it one before. Now it's gone down enough that you can see the beach of the Santa Fe riverside. The murky water doesn't prevent people from swimming, and activities such as windsurfing, paragliding, and boating are a common sight.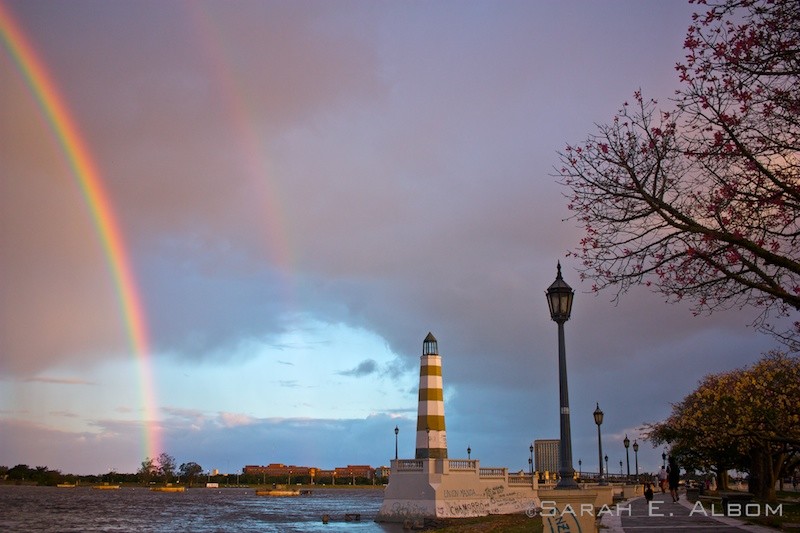 Due to safety concerns, I don't normally take my camera out of the house, which is why I don't have any photos on here of friends and why I'm currently struggling to write more blog posts. In the future I'm going to try to take it to more events.
Note: Based on world conditions, we advise checking official channels including cancellation policies prior to booking. Also, with often reduced capacity, booking ahead becomes more important.
Do you think you would like living near the Santa Fe riverside?
Don't miss this travel guide for first-time visitors to Argentina.