Leonardo da Vinci was a genius who was hundreds of years ahead of his time. Whether you know of him as an artist, an inventor, a designer, an anatomy expert, or a renaissance man, you will probably discover another facet of his brilliance at the Leonardo da Vinci Machines exhibit. Travelling around the world, it is now in Auckland at MOTAT (the Museum of Transport and Technology) and is well worth a visit.
It is an exhibit designed for everyone. His technical sketches and built-to-scale machines appeal to adults while the opportunity to touch and try out many of the machines keeps younger children interested. Each machine is clearly marked with a green checkmark allowing visitors to "use with care", or a red x for "do not touch".
Here are some of the highlights:
Hydraulic and Aquatic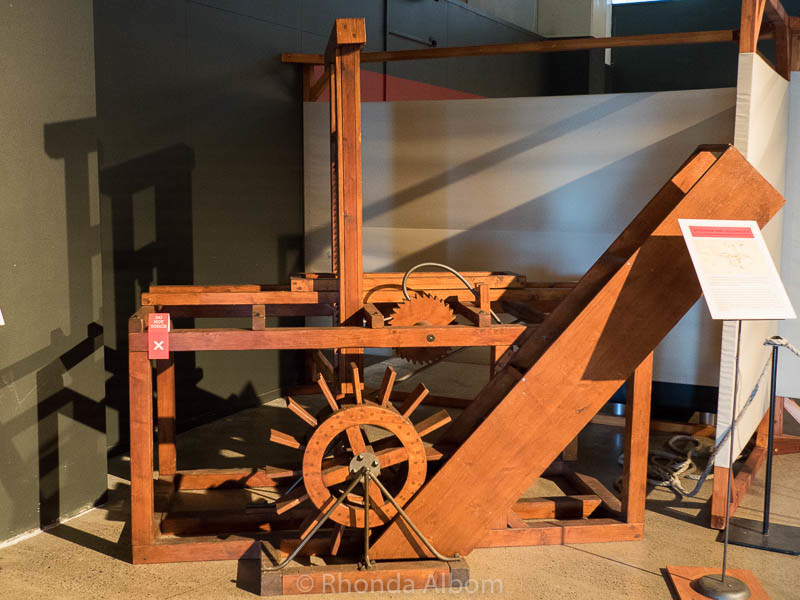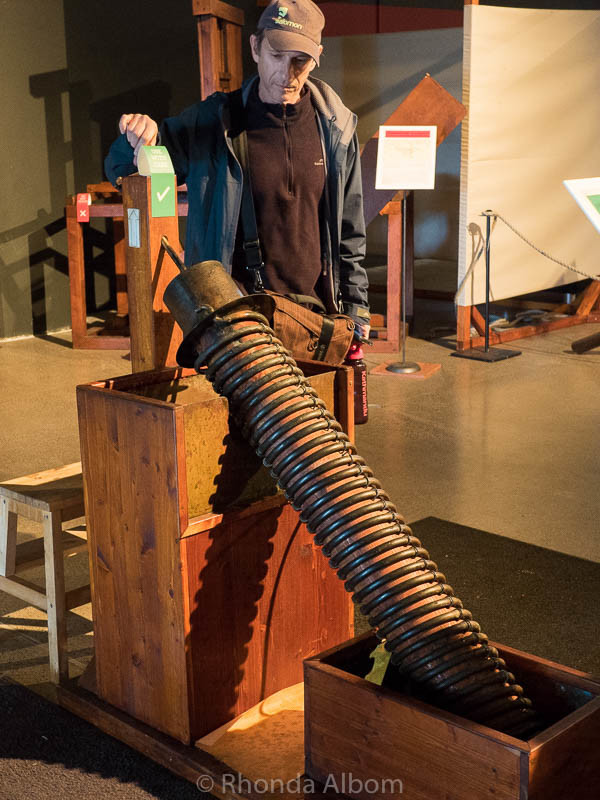 The Secrets of the Mona Lisa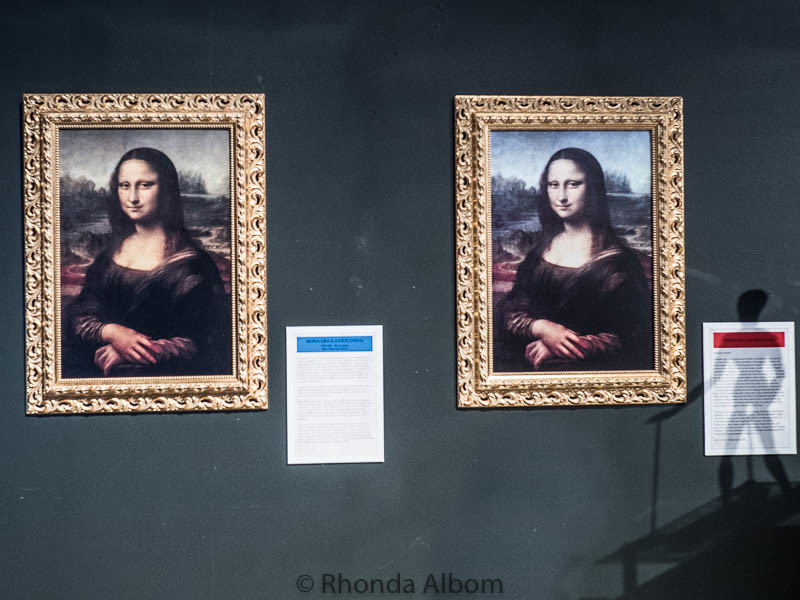 Military Engineering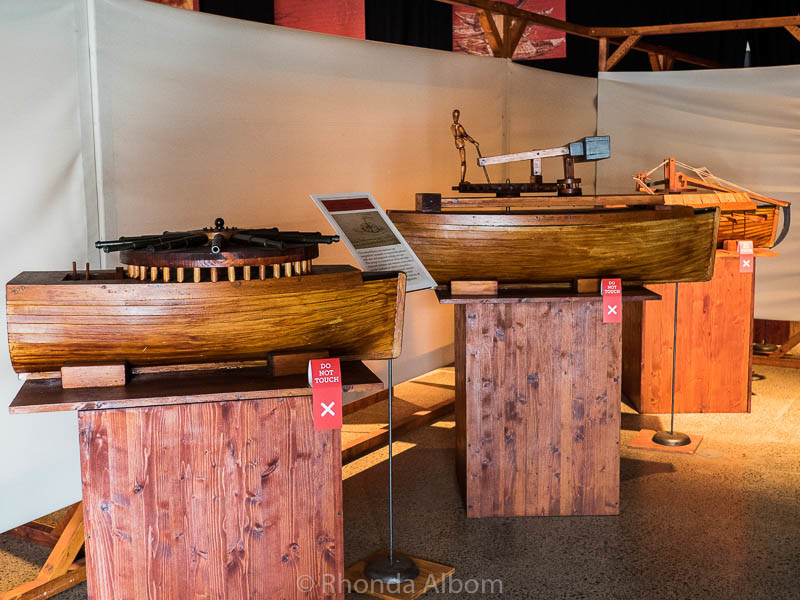 Flight
Sarah (our daughter on an AFS exchange) also visited a travelling Leonardo da Vinci flight exhibit in Argentina.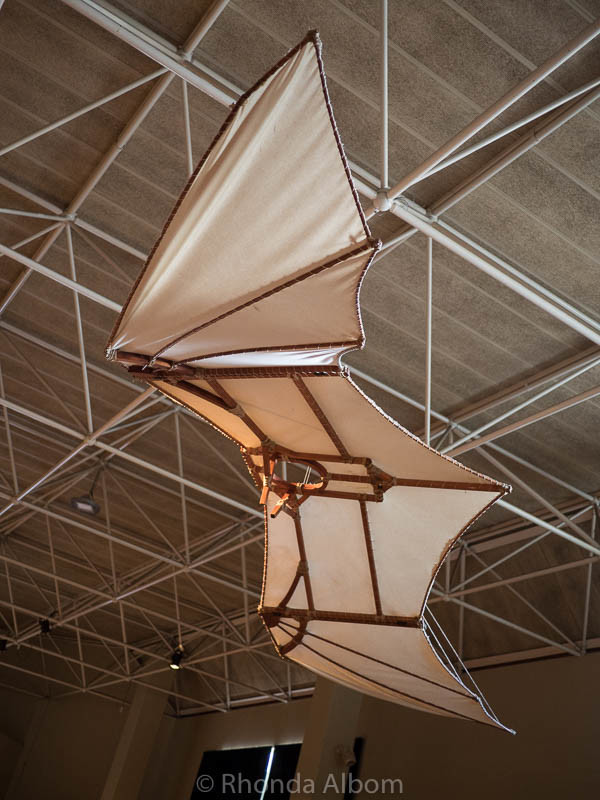 Physics and Mechanics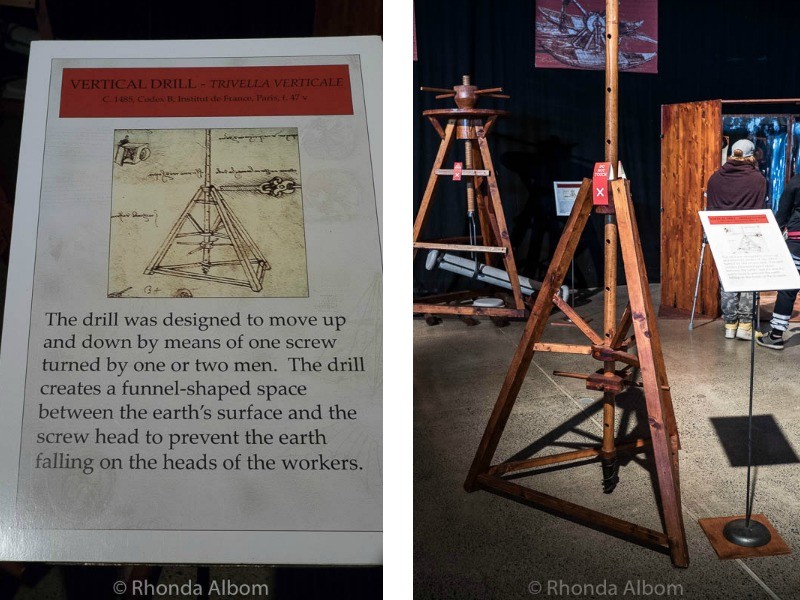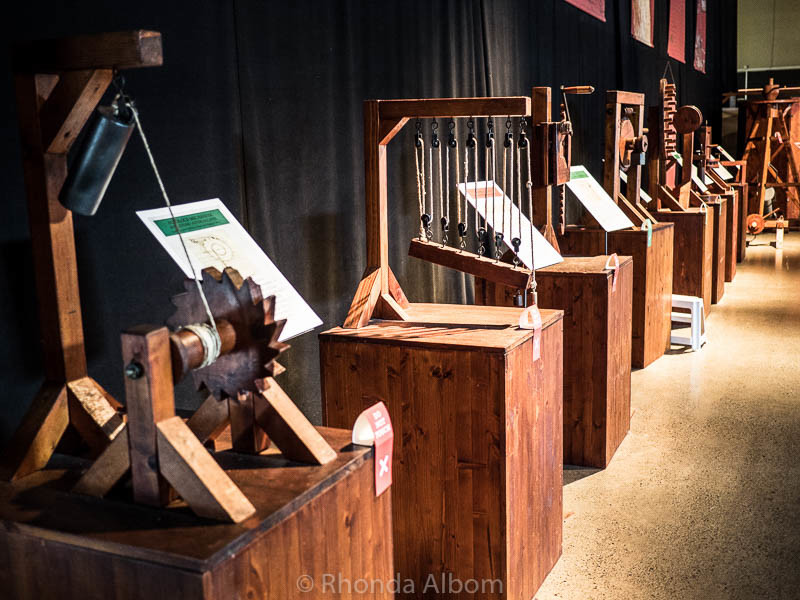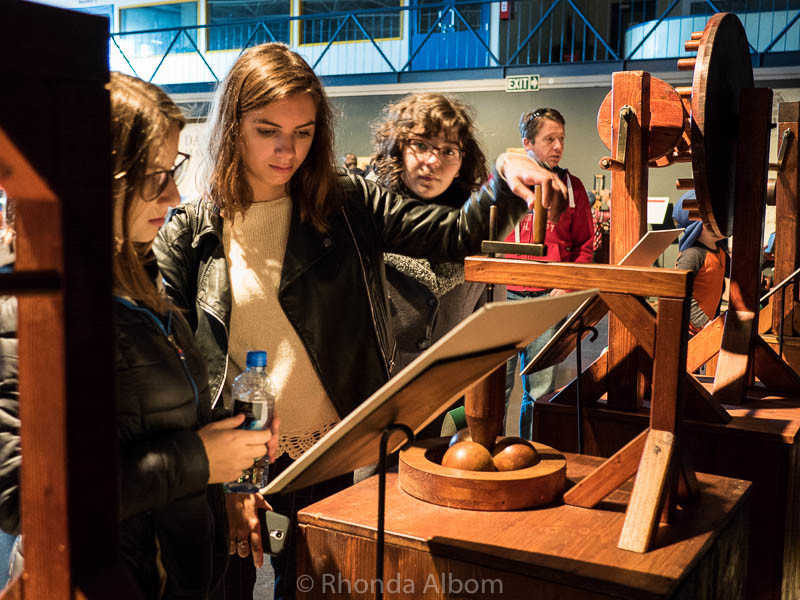 Renaissance Art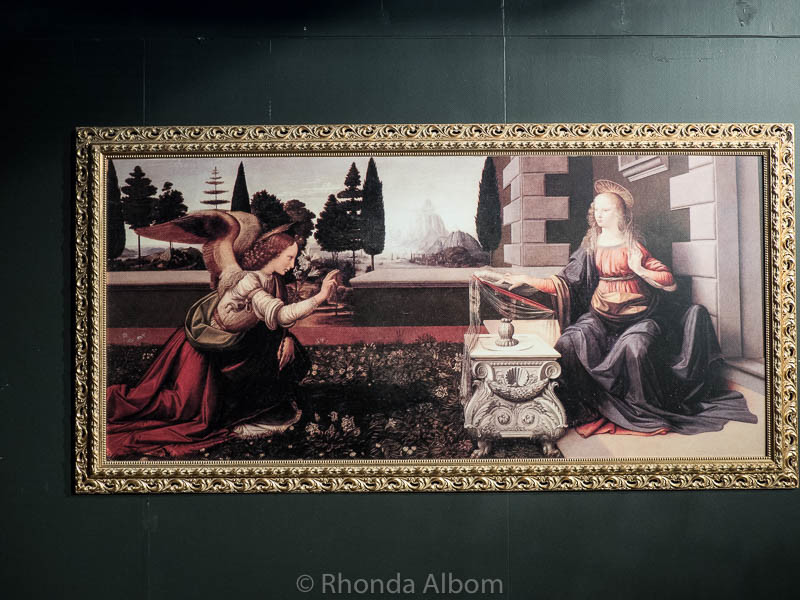 Anatomy – The Vitruvian Man
Did You Know . . .
. . . Leonardo's surname is not da Vinci. Translated into English, it means Leonardo from Vinci, the town in which he was born. His full birth name is Leonardo di ser Piero da Vinci meaning "Leonardo, son of Messer Piero from Vinci."
Practical Information:
Leonardo da Vinci Machines was at MOTAT from 30 July to 16 October 2016.
MOTAT is open daily from 10 am to 5 pm.
The main MOTAT museum is located at 805 Great North Road in the Western Springs district of Auckland. The Aviation Display Hall is located nearby, and there is a tram to transport you between the two.
Entry to the da Vinci Machines exhibit is included with museum entry, as is the entry to both MOTAT facilities.
MOTAT is one of my favourite museums. Not only does it offer hands-on family learning, but it also has travelling events throughout the year as well as fun events for Halloween or Matariki, and charitable events in the Christmas season.
Have you seen the da Vinci Machine exhibit at MOTAT or in your hometown? If not, don't miss it!
If you enjoyed this article, please share it on social media, including Pinterest:
Disclaimer: MOTAT provided a media pass to this event. However, the opinions expressed here are strictly my own.