Modern, immaculately clean, tropical, and culturally diverse, Singapore is fascinating, but there are things you should know before you visit. This Singapore travel guide will help you discover the country's unique rules and guidelines. We have filled it with useful Singapore travel tips and our personal recommendations.
Where is Singapore?
Singapore is a small island city-state off of the southern tip of the Malay Peninsula, west of Sumatra and Borneo.
A tropical island, it sits about one degree north of the equator in Southeast Asia; consequently, it's hot and humid.
A city-state is a small, independent country consisting of a single city and its dependent territories. Singapore, Monaco, and Vatican City are good examples.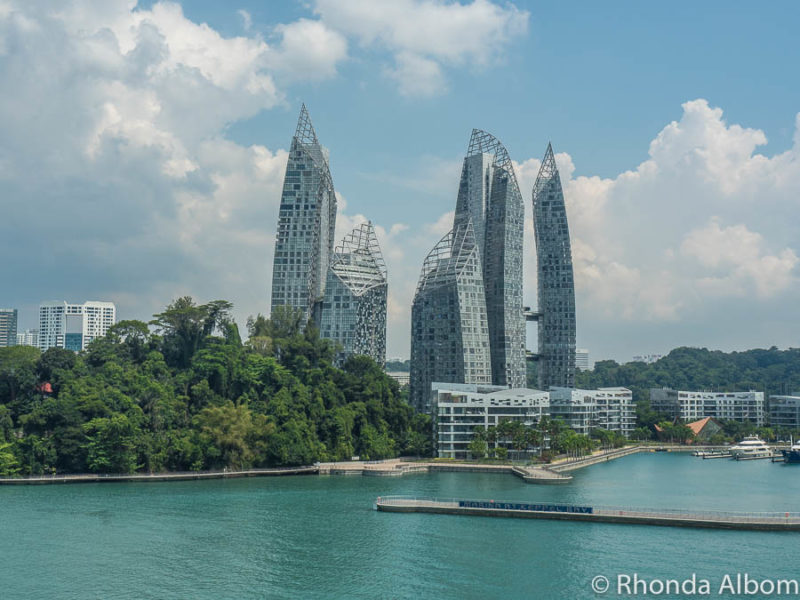 Singapore travel guide: Quick reference
With a multicultural population of 6 million people on an island a bit over 700 km² in area, Singapore boasts one of the world's highest population densities at over 8,000/km² according to World Population Review.
Emergency numbers: Police (999), Ambulance and Fire (995)
Official Languages: Malay, English, Mandarin Chinese, and Tamil
(Most Singaporeans can speak English)
Currency: Singapore dollar (SGD)
Credit cards: Mastercard is more widely accepted than Visa
ATM Machines: Easy to find in Singapore
Electricity: 230V 50Hz Type G connectors (same as those used in the UK)
Telephone country code: +65
Water: Tap water is considered safe to drink
Tipping: There is often a 10% service charge/gratuity automatically added at restaurants. Aside from that, tipping is generally not done in Singapore, except in cases of outstanding service.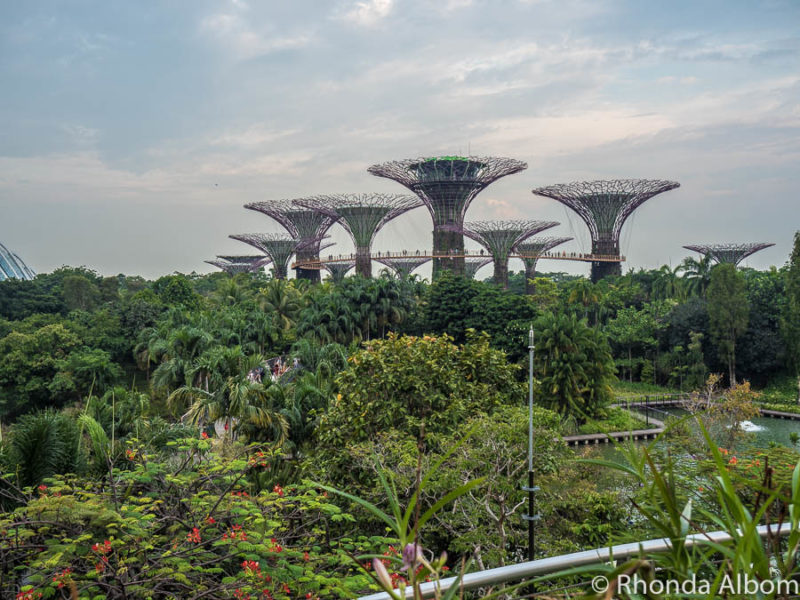 Best time to visit Singapore
Hot and humid, it rains frequently in Singapore. Aside from a dry and wet season, the weather doesn't change dramatically. Year-round average temperatures barely fluctuate from 26 – 27°C (79 – 81°F), with average highs and lows of 23°C and 31°C (73 – 88°F) respectively.
Plus, there is little variance in the number of daylight hours between summer and winter.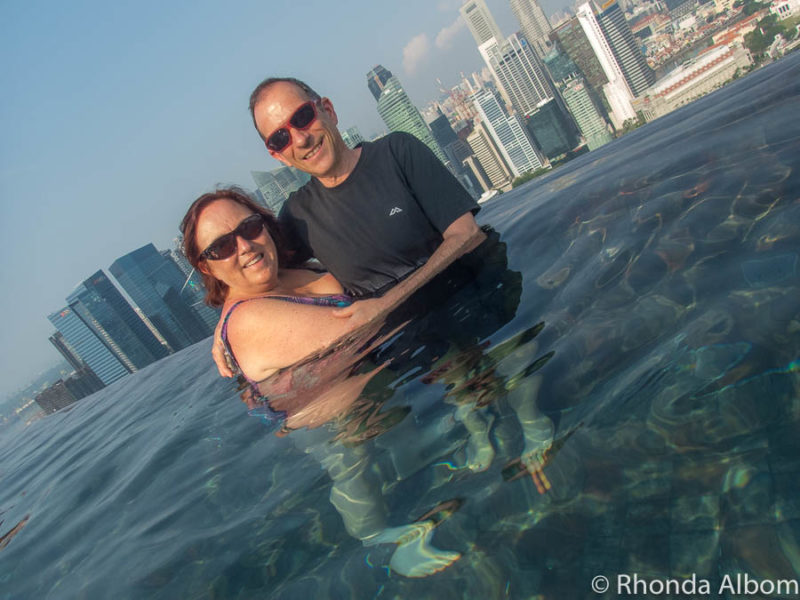 Singapore travel guide to the weather
February to April
Dry season
Avg temps: 27°C (81°F)
Considered best time to visit.
More crowded.
Requires booking ahead.
May to July
Dry season
Avg temps: 27°C (81°F)
Smokey and hazy from burn off in nearby Sumatra.
Fewer tourists.
Less planning required.
August to October
Wet season
Avg temps: 27°C (81°F)
Longer rains.
Fewer tourists.
Less planning required.
November to January
Wet season
Avg temps: 26°C (79°F)
Slightly cooler temps.
Torrential rains.
More crowded.
Requires booking ahead.
Festivals and holidays in Singapore that affect travel
Annually, there are 11 public holidays observed in Singapore, many of which have religious roots. The majority of Singapore's population classify themselves as Buddhist 33.2%, Christian 18.8%, Muslim 14%, Taoist 10%, or Hindu 5%. The key Singapore holidays and festivals that affect travel (larger crowds, higher prices) include:
Chinese New Year (January or February): Also called the Lunar New Year, it is a fifteen-day festival in Singapore with markets, lion dances, a major parade, and lots of feasting.
International Jazz Festival (early March): A three-night festival held at Marina Bay Sands.
Ramadan (Fluctuates): This month-long celebration includes extensive night markets, as those who celebrate fast during the days.
National Day (August 9): Commemorates the country's independence from Malaysia in 1965.
Singapore Grand Prix (September or October): A huge event in Singapore, it is a "jewel in the Formula One crown".
Deepavali (Diwali) (November): A five-day festival of lights, which affects mostly Little India.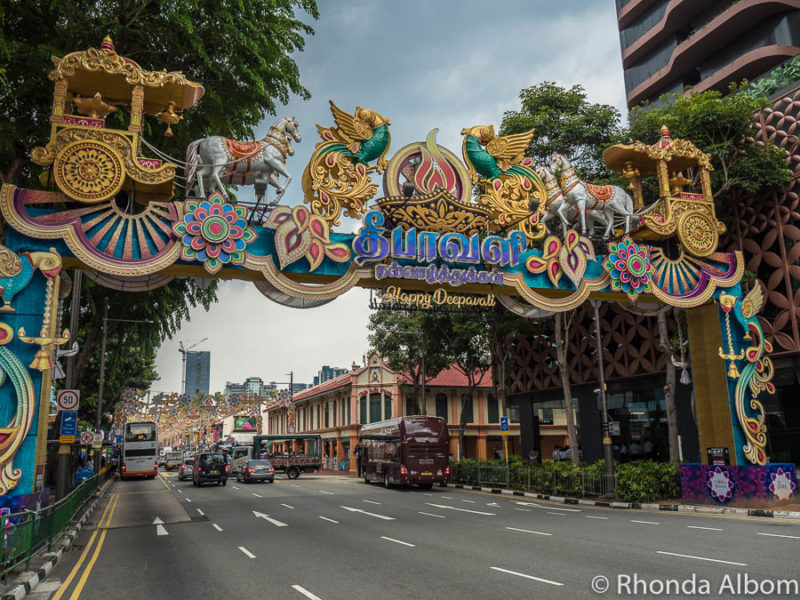 Singapore travel tips: Know before you visit
Visas and entry
Tourist visas are not required for stays up to 90-days for visitors from many countries including Australia, Canada, New Zealand, UK, and the USA. Click here to check the official government site to see if you need a visa. However, entry cards are issued at immigration and should be carried at all times with your passport whilst you are visiting Singapore.
Also, proof of yellow fever vaccination is required from travellers who are either from or have travelled in or through any of these African or Latin American countries in the past six days.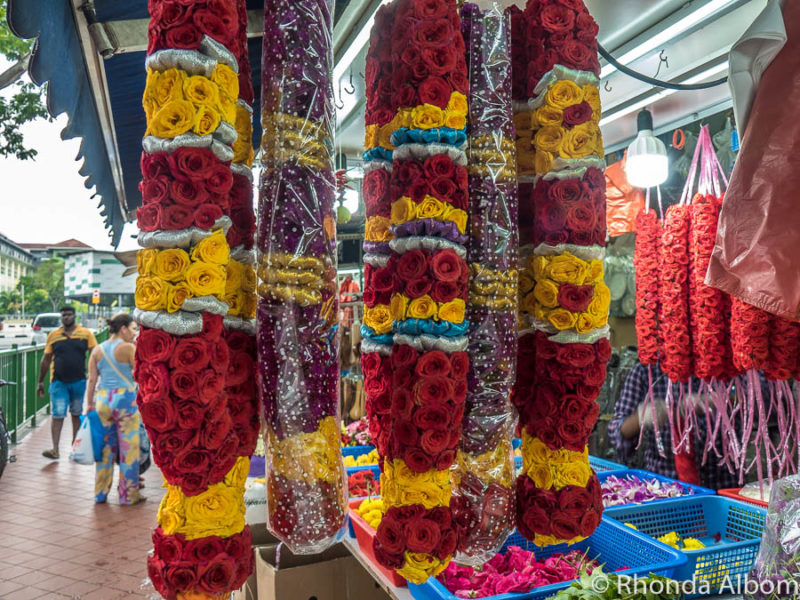 Health Safety in Singapore
Singapore is considered to be one of the safest countries in Asia. However, that doesn't mean nothing bad ever happens. Petty crimes are the largest threat, and like everywhere, visitors should remain vigilant to their surroundings and their belongings.
From a health perspective, when we visited dengue fever was at epidemic levels. As a person who has already had this mosquito-borne illness, I can't recommend highly enough to check the status with CDC before you visit, and use an insect repellent containing DEET, especially if there is an active threat.
If you are concerned about travel in Singapore and COVID-19 (coronavirus), check the official Singapore government information on it.
Singapore travel guide: Travel insurance
Unfortunately, things can and do go wrong when you travel. World Nomads offers coverage for more than 150 activities as well as emergency medical, lost luggage, trip cancellation and more.
Note: World Nomads provides travel insurance for travellers in over 100 countries. As an affiliate, we receive a fee when you get a quote from World Nomads using this link. We do not represent World Nomads. This is information only and not a recommendation to buy travel insurance.
Singapore travel guide: What to bring to Singapore
Hot and tropical, Singapore's consistent weather means you can leave that winter coat at home. You will want a good pair of walking shoes, a sun hat, and swimwear.
We always travel light and include clothes and light jackets that can be layered as needed. Therefore, our basic kit needed nothing extra for Singapore. You can get a free copy of our packing list when you sign up for our newsletter.
Top 10 things to do and places to visit in Singapore
Singapore is filled with fascinating and unusual things to do. Below is a summary of the highlights. Click here to see our detailed recommendations.
Gardens by the Bay
Little India
Chinatown
Singapore Botanic Garden
Kampong Glam
Jewel Changi airport
Night Safari
Spectra sound and light show
Garden Rhapsody
Sands SkyPark Observation deck
One of the many interesting bars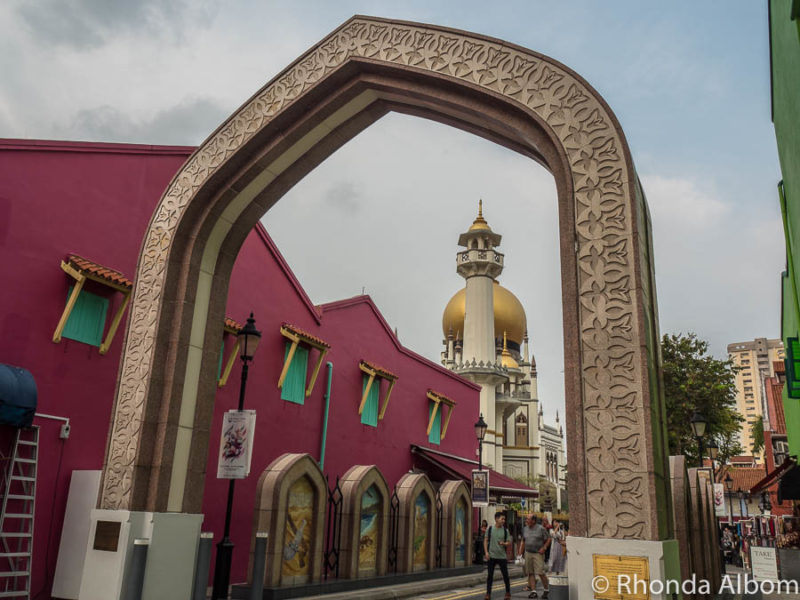 Travelling in Singapore
With the exception of one taxi ride, we took public transportation or walked everywhere in Singapore. We neither had nor needed our own car.
Public Transportation
The MRT trains and buses are easy to use, on-time, and immaculate. In fact, I have never been on public transit that was so clean. One of the reasons is that there is no drinking, eating, smoking, or carrying durian fruit on the MRT. There are huge fines for the first three, and just a rule about the durian.
Pro tip: Get a Singapore MRT Tourist pass
If you are planning on taking public transportation, you can get an MRT Tourist pass for one, two, or three days. The cost is a $10 deposit for the card plus $10 – $20 fee depending on the number of days you will use the pass. Your pass can be topped up if you are staying longer.
Return your pass within five days of its expiration, and the $10 deposit is refunded.
We returned ours at the MRT station inside Jewel Changi Airport and were given $10 cash. Of course, we turned around and spent the Singapore dollars at the airport as we were leaving the country.
Self-driving – know before you visit Singapore
In Singapore, people drive on the left side of the road. It's a small island nation with heavy traffic despite high taxes for vehicle owners.
As stated just above, we found the MRT system to be easy to use. Alternatively, we took a taxi. However, if you have your heart set on driving yourself, you can easily rent a car in Singapore. As always, we recommend RentalCars.com. We have been renting cars through them successfully worldwide since we discovered them a few years back.
Go with a guide: Take a Singapore day tour
We travelled on our own in Singapore and found it easy to get around. If you prefer a local Singapore tour guide, here are four top-rated options. Be sure to read the reviews and details before booking.
Private customizable tour with a local host: An ideal option for anyone who doesn't feel comfortable on their own but doesn't like the confines of a group tour. This one is flexible for time (from 3-8 hours) and activities, allowing you to see it all or just a few of the best places in Singapore. Plus, you get the added bonus of the knowledge that comes from a local guide. You will get an opportunity to discuss and select the details of your tour with your guide on the night beforehand.
⇒ Check price and availability for this private customizable tour
Lion city highlights half-day bike tour: See more in less time on a bicycle during this 4.5-hour tour that starts at 9 am and hits many of the key Singapore tourist spots. Ride through Marina Bay, Merlion Park, Chinatown, Little India, Kampong Glam, and more. Remember, Singapore is close to the equator, therefore, hot and humid during the day. Refreshments are included, but a reasonable level of fitness is required for this Singapore city tour.
⇒ Check price and availability for this half-day bicycle tour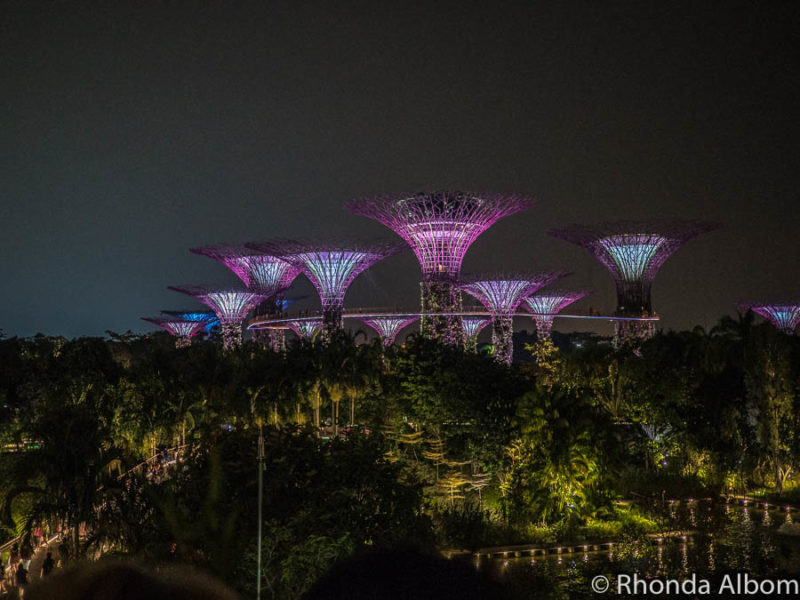 Tour Singapore at night
Big Bus night tour: This 3-hour evening tour on an open-top double-decker bus includes Marina Bay, Chinatown's food street, Gardens by the Bay (including the Garden Rhapsody show), fresh tropical fruit samples at Singapore's largest night street market, a ride down Orchard Street, and a few surprises along the way.
⇒ Check price and reviews for Big Bus night tour
Private nighttime sightseeing with a river cruise: Another evening option, this private tour is loaded with fun, including a visit to Little India, watching the light and sound show at Gardens by the Bay, a visit to the Skybar on top of Marina Bay Sands Hotel, and a river cruise to see the skyline light up.
⇒ Check price and reviews for this private nighttime tour
Singapore travel guide: laws you need to know about before you get fines
Generally, everywhere we went was immaculate, even the public toilets. Some of the unique laws in Singapore help to explain this phenomenon:
Selling chewing gum: fines up to $100,000 and up to 2 years in prison
Littering (even small items): fines of $300 to $1000 and community service for repeat offenders
Spitting in public: fines up to $1000
Eating on public transportation: fines up to $500
Failing to flush a public toilet: fines of $150
Urinating in a public elevator may trigger the UDD (Urine Detection Devices), which will automatically lock the door until the police arrive
Vandalism, like graffiti: both jail time and caning
Entering Singapore under the influence of drugs: fines up to $20,000 and 10 years in prison
Possessing illegal drugs (including cannabis): fines up to $20,000, 10 years in prison, and the death penalty for trafficking
Smoking in public places: fines up to $1000
Other laws that could affect your travel
Jaywalking: fines up to $1,000 or 3 months in jail
Connecting to another user's Wifi: fines up to $10,000 and up to 3 years in prison
Feeding pigeons: fines of $500
Singing in public if the words have obscene lyrics: fines and up to 3 months in jail
Local foods and drinks to try when you visit Singapore
If you're going to spend any time in Singapore, even just a day, there are a few culinary delights and drinks you will want to try. Of course, we found the best way to discover culture through food is with a cooking class from Food Playground (one of the highlights of our time in Singapore).
Chilli Crab: Singapore's most famous dish (sometimes referred to as the national dish) is either prepared with a spicy tomato chilli sauce or with a black pepper sauce
Chicken Rice: This simple dish is probably Singapore's most popular
Nasi Lemak: A popular Malay dish made with fragrant rice, cooked in coconut milk and pandan leaf
Laksa: a Peranakan (mix of Chinese and Malay cultures) dish typically made of vermicelli, coconut milk, beancurd puffs, fish slices, and shrimp
Carrot Cake (Chai Tow Kway): don't let the name fool you, there are no carrots in Singapore's carrot cake. Instead, it is a fried patty made from rice flour, egg, and daikon radish
Durian fruit: We tried it in Malaysia years ago; once was enough. But if you do try durian, remember not to bring it on public transportation. (It's rather stinky.)
Singapore Sling: This gin, Cointreau, benedictine, and pineapple drink is made famous at the Long Bar in Sinpare's Raffles hotel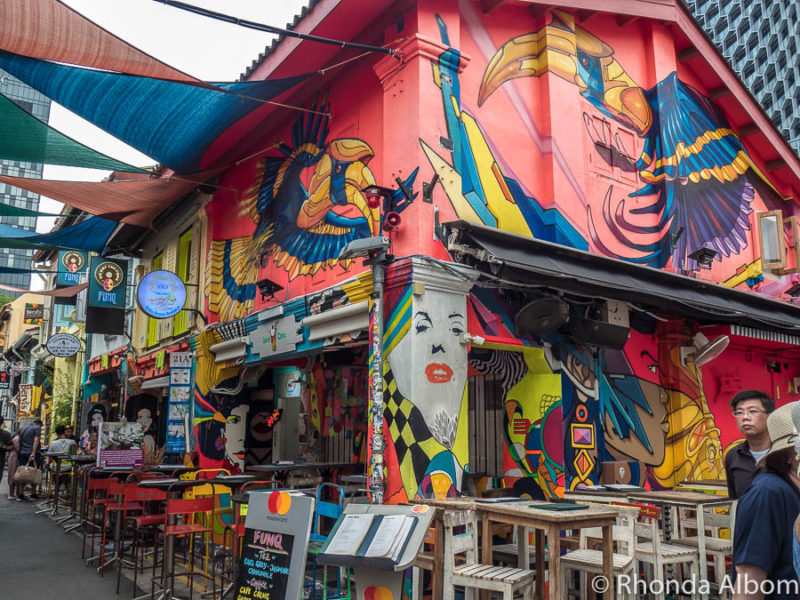 More useful tips on visiting Singapore
If you are touring on your own, be sure to check out the Go City Pass for savings of up to 40% on a variety of activities, including the hop-on-hop-off bus tour. Reserve your Go City Pass here.
Every public toilet block I entered had western (sit down) toilets. Some also had squat toilets. If you don't like the style in your stall, check out another stall.
At the airport on your way out, immigration (passport control) is early in the process, but security screening takes place near the gate. Therefore, you can keep your water right up until you enter your gate area.
Tourists who buy more than $100 of goods at participating retailers can get 7% Goods and Services Tax (GST) refunded through the Tourist Refund Scheme.
Visitors can register for a free public Wi-Fi account (even with foreign mobile phone numbers) at any Wireless@SG hotspot.
Singapore is a major world financial centre and has one of the world's strongest economies. Real estate in Singapore is often ranked as the highest in the world.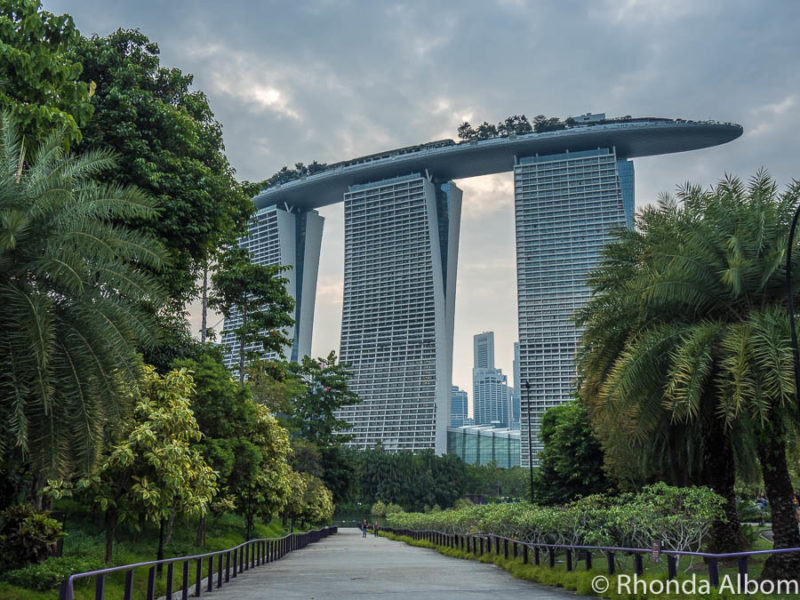 Save for your visit to Singapore
If you enjoyed this Singapore travel guide, please share it on social media and save it for later on Pinterest.
Will you visit Singapore?
Disclaimer: We worked with the local tourism board, Visit Singapore. Various entrances and other assistance were provided to aid in writing this page. The opinions expressed here are strictly our own.