An asado is a traditional-style Argentinian barbecue, and a common occurrence in Argentina homes. There is always an assigned cooker, or Asador (Asadora if she's a woman), and the meat (ranging from pork still on the bone to blood sausage) is cooked on metal grille over a fire. I've been at two so far, and the meat is so good!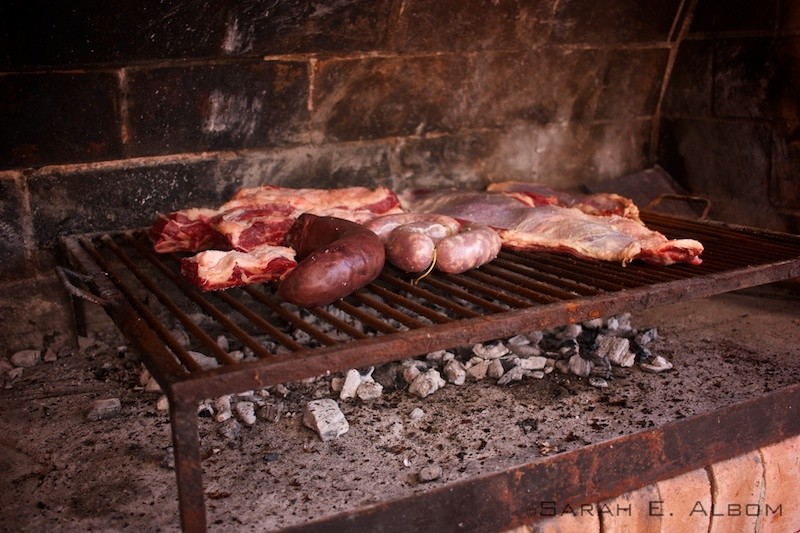 I've been going to school here for about a week now, which is an interesting experience. School starts at 7:45 in the morning and ends at 12:45 in the afternoon so students can go home to eat. However, due to absences and teacher strikes (possibly, I'm not entirely sure why we had a day off) I've only had one full day of school and three days that ended at 10:45 am. No one in my school speaks English, and the rapid-fire Spanish is both difficult and entertaining. I can tell my Spanish has already started to improve, though, as I'm only mostly lost in class. I've already made quite a few friends, and it's fun trying to have conversations with my limited vocabulary and even more limited ability to pronounce words.
I've also started Tae Kwando, and it's quite tiring and making my legs hurt but is so much fun! What is interesting to me is how I'm the only girl in the class, and I haven't really seen other girls playing sports (aside from a faraway glance of volleyball). The language barrier is entertaining as well because it normally means the teacher wildly gestures at the places where I should put my feet and how I should kick till I understand what he's trying to get me to do.
My sister Bárbara had her birthday last weekend, and at the fiesta, I got to meet a whole bunch of my cousins. My new Argentina family is huge! The fiesta was also where I had my second asado, which was mainly chicken.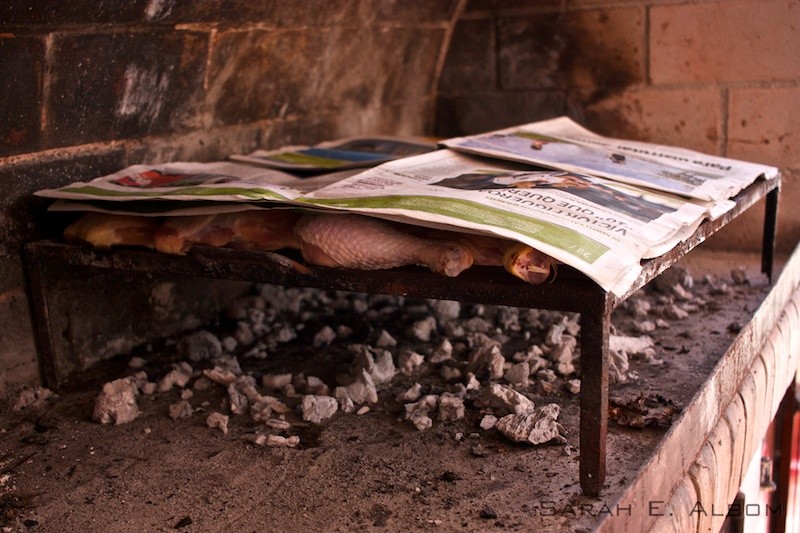 See more Argentinian food here.
Have you had asado? Would you try a blood sausage?