From the moment we entered Caluzzi our lives were temporarily transformed to one with a bit more flamboyant energy, jubilant laughter, and energetic fun. Restaurant, bar, and cabaret, it's all here, rolled up into one full evening of themed entertainment. The "girls" are larger than life, animated, hilarious, warm, and friendly. Drag Queens are like that, I had been told before we arrived.
The club is intimate, seating a maximum of 60 guests at large tables containing groups of friends. As a couple, we were the smallest group and had our own table. Yet we were equally part of the interactive fun that began at the entrance, "Welcome Darlings, are you here for the show?"
First, we met our MC for the evening, a vibrant "girl" named Kola Gin, with a fiery personality and height enough to tackle an All Black. She and the other girls kept us giggling through dinner, often with the type of humour that has the manager recommending the club for adults (16+).
Welcome to Caluzzi Bar and Cabaret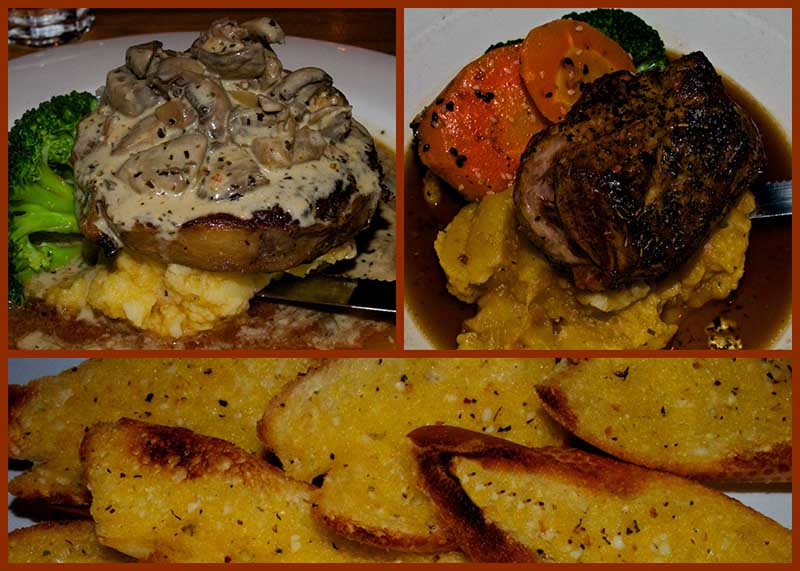 Between each course some randomness, games, or other entertainment and always hearty laughter. To prevent 125 kg of dancing drag queen in stiletto heels from stepping on our feet, we were told to stay in our seats during the after-dinner show.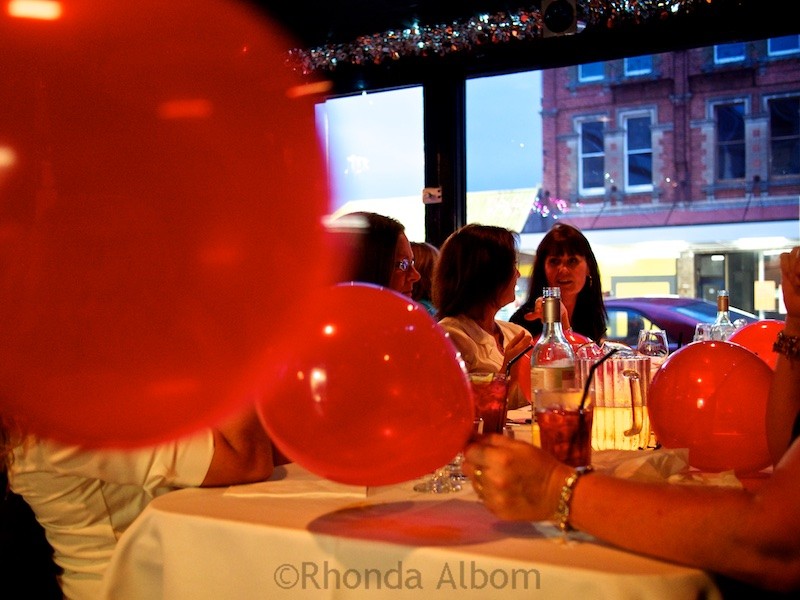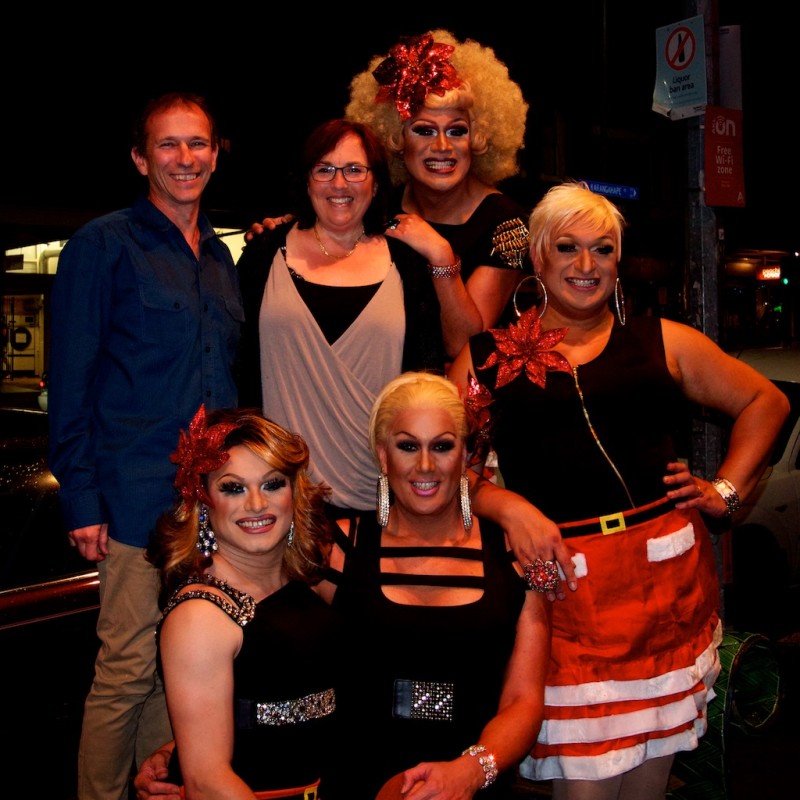 After Dinner Cabaret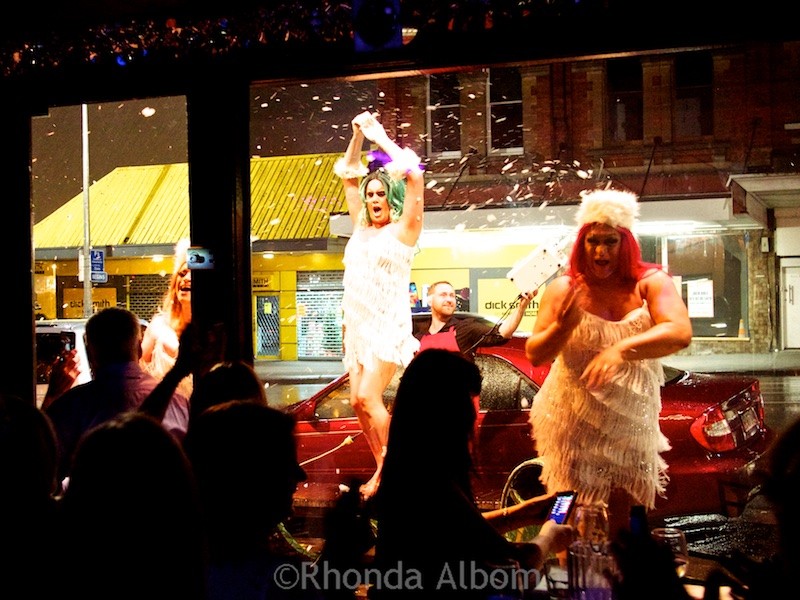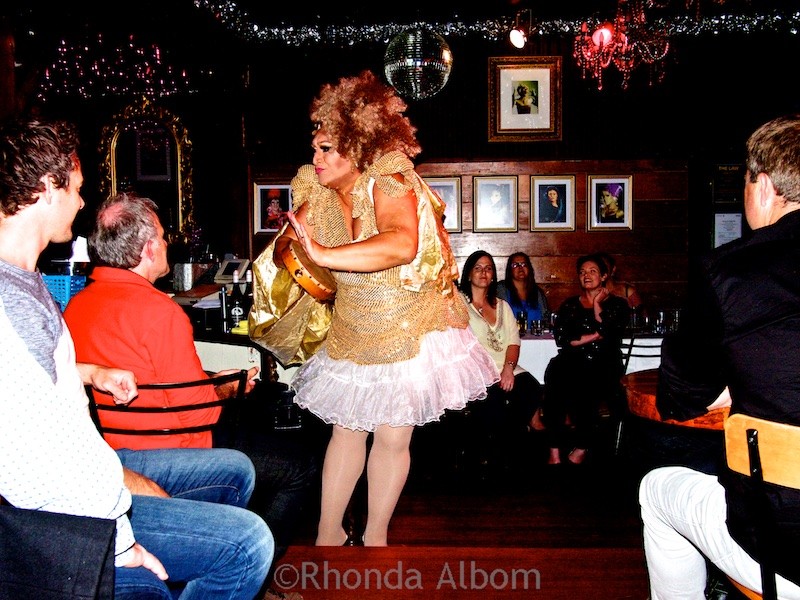 We all danced the night away after the cabaret show. The bar stayed open and the fun continued until about midnight.
Practical Information and Overall Impressions
Caluzzi Bar and Cabaret is located on 461 Karangahape Rd. While it's easy to find, parking can take a while. We found a free spot on a close-by side street.
Bookings are essential and can be made via email or via the phone: 09 357 0778.
While we had a great time, I think it would have been even more fun in a larger group, which is the norm for Caluzzi. If you are going as a couple, consider asking if they have a communal table.
It is obvious that the "girls" love being there and that they genuinely care about each other. That warm family feeling carries through, enhancing the experience for everyone.
This is not a show for children.
An evening at Caluzzi is one of 30 Fun Things to Do in Auckland at Night. It is also one of the most unique dining experiences in the city.
Are you ready to have some Caluzzi fun?
If you enjoyed this article, please share it on social media and Pin it:
Disclaimer: We were guests of Caluzzi for the evening. However, the opinions expressed here are strictly my own.