K Road, short for Karangahape Road may be geographically located in Auckland's Central Business district, but it is also home to an eclectic mix of the  alternative and traditional. It's where we often go for boutique gifts or op shops, vegetarian or ethnic dining, or interesting night life (to be gently touched upon later in this AmaZing Auckland AtoZ series). This weekend K-Road was home to All Fresco, a public art festival in which 10 artists were each allocated a wall or other giant canvas to produce their own style of urban art.
How fantastic is this artwork:
There is more to K-Road than just the artwork: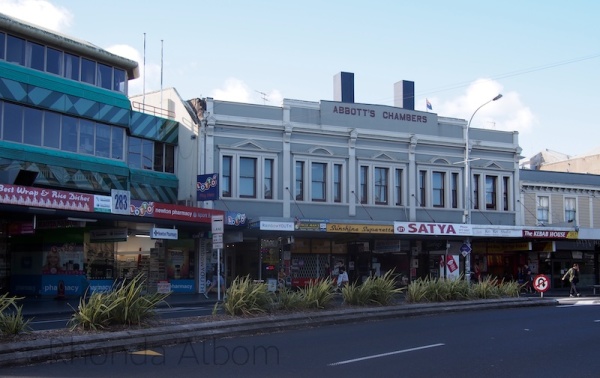 Where is K Road?
Have you been to K Road? Did you see the art work?
Posted for the A to Z blogging challenge 2015. My theme and posts to date: AmaZing Auckland from A to Z.  Join nearly 2000 bloggers worldwide as we blog our way through the alphabet. This post also linked to Sunday's in My City at the Unknown Mami and  Travel Photo Mondays at Travel Photo Discoveries.