Auckland New Zealand is eclectic and modern city visually enhanced with street art and sculpture. You would be hard-pressed to find a business district in the city that didn't have some sort of public art. Auckland street art ranges from classic painting to modern graffiti-like styles. Similarly, the city's sculpture covers a range from traditional Maori carvings to funky and contemporary strands blowing in the wind. Each year, Auckland Art Week (October) brings it all together.
As art is visual, let me take you on a virtual Auckland street art tour through photography.
Auckland Art Week is in October. It is a great time to discover New Zealand art, either on your own or through a free walking tour. Auckland offers a variety of art tour options each year, sponsored primarily by Heart of the City.
Auckland Street Art
The Auckland Street Art tour is one we can do annually, as street art is an ever-changing medium. Always a bit different, it is generally my highlight of Auckland Art Week. The tour features permanent and temporary works that highlight various stages of the progression of street art from the illegal tagging of the 90s through today's frequently sponsored and often commissioned Auckland Street Art.
Some of my favourite examples of Auckland Street Art: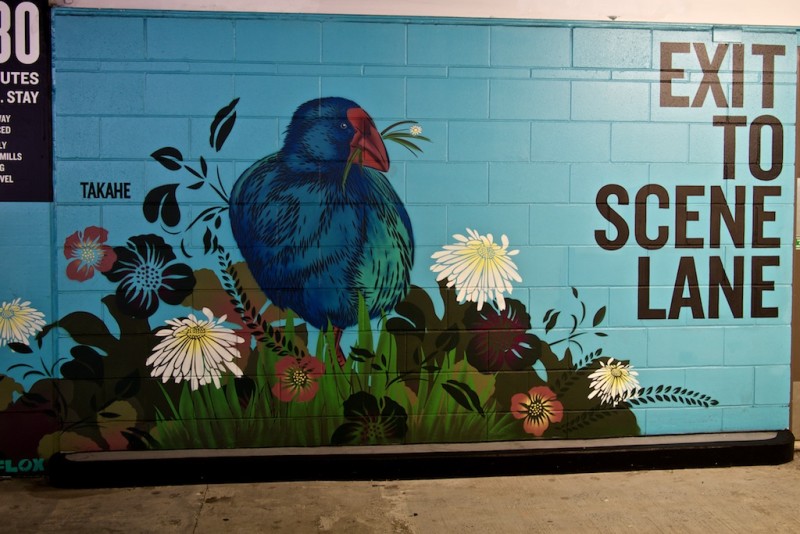 More Auckland Street Art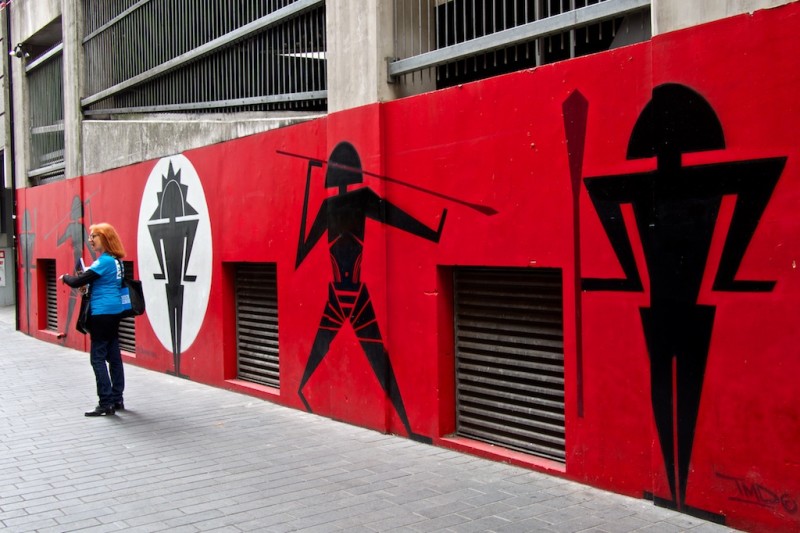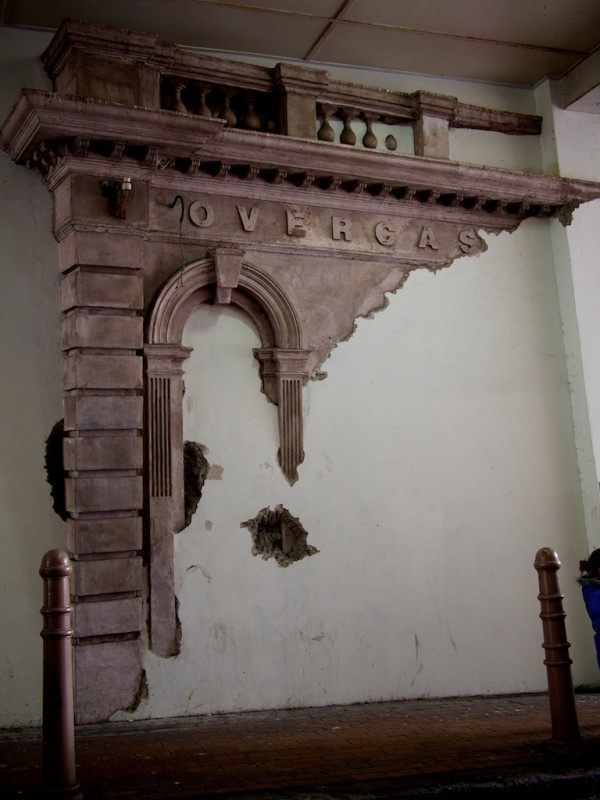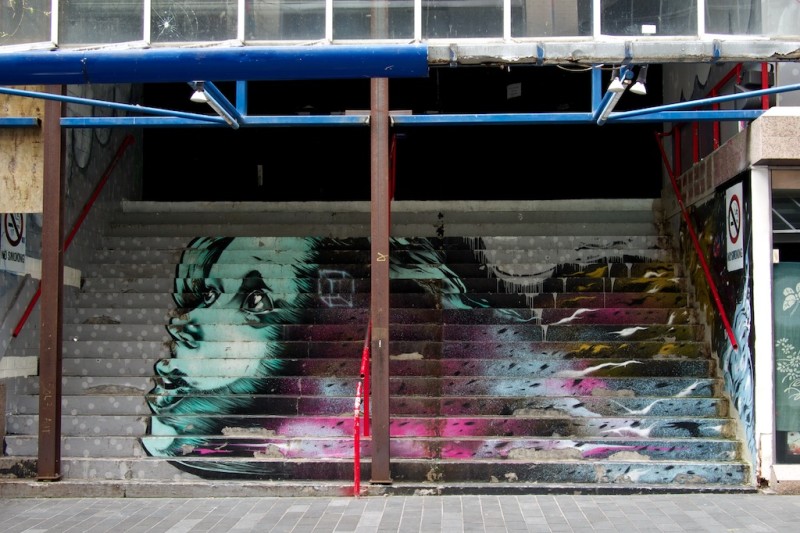 For more great street art from around the world, check out these coffee table books:


Highlights of an Auckland Street Art Tour in 2016
In 2016 Heart of the City commissioned several talented New Zealand artists to create hearts for the city including Dick Frizzell, Askew One, Sara Hughes, Chris Heaphy, and Flox.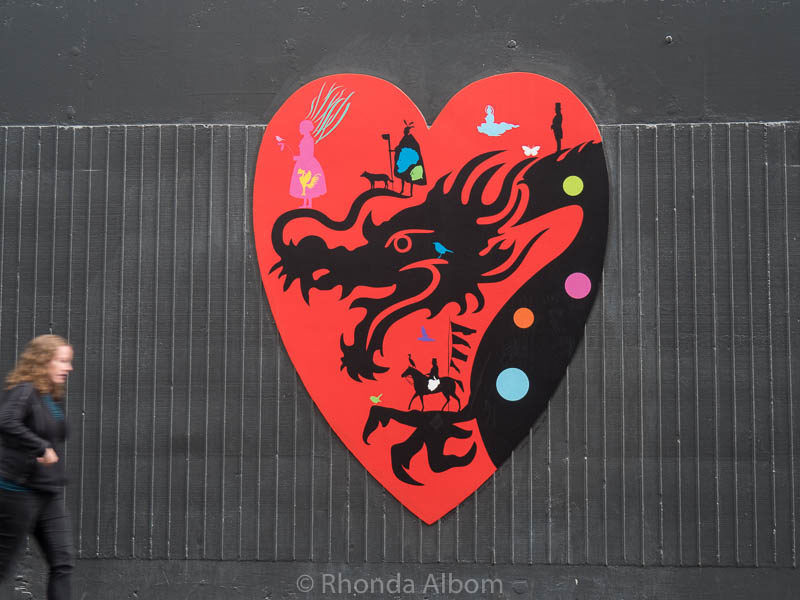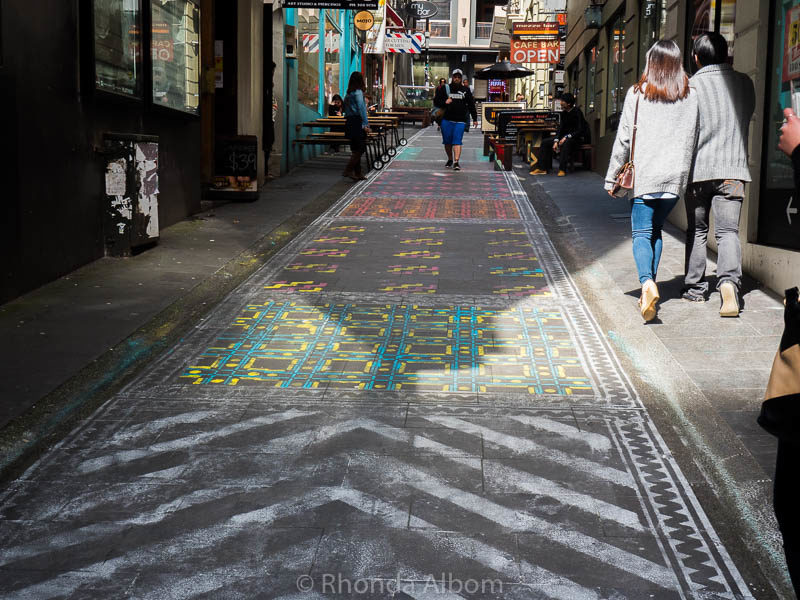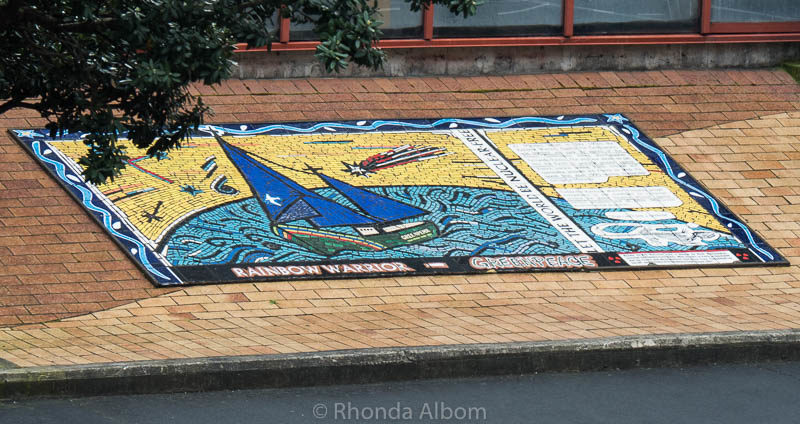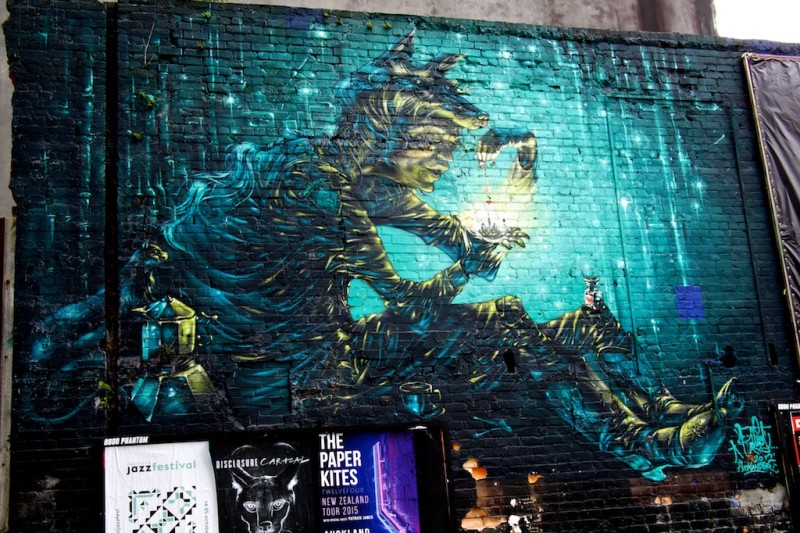 Auckland Waterfront Artwork and Sculptures
Another year, another Auckland Art Week, another free walking tour. In 2014 we enjoyed a Waterfront Artwork and Sculpture tour as well as another Auckland street art tour.
Fire Window day and night
Fire Window by American Artist Eric Orr, 1996.
The water runs down the steel sides, and at night flames are visible on the top. I prefer it at night. What do you think?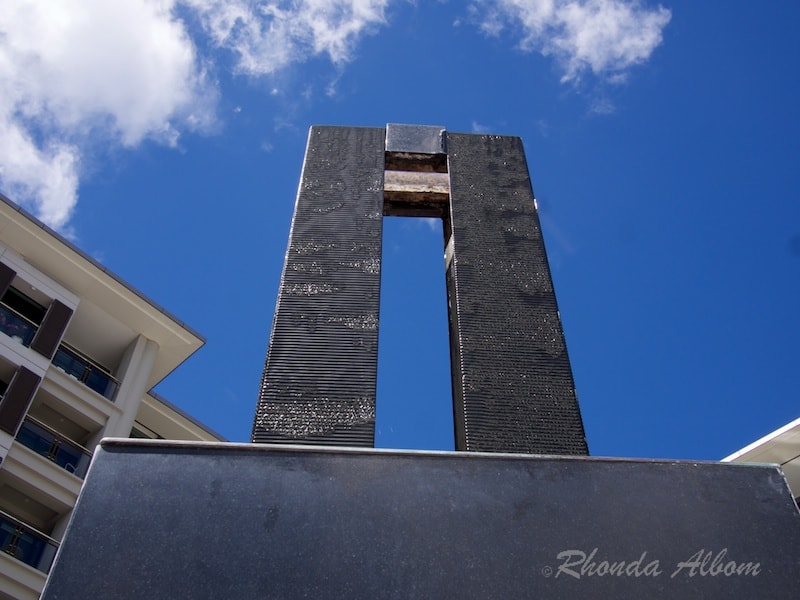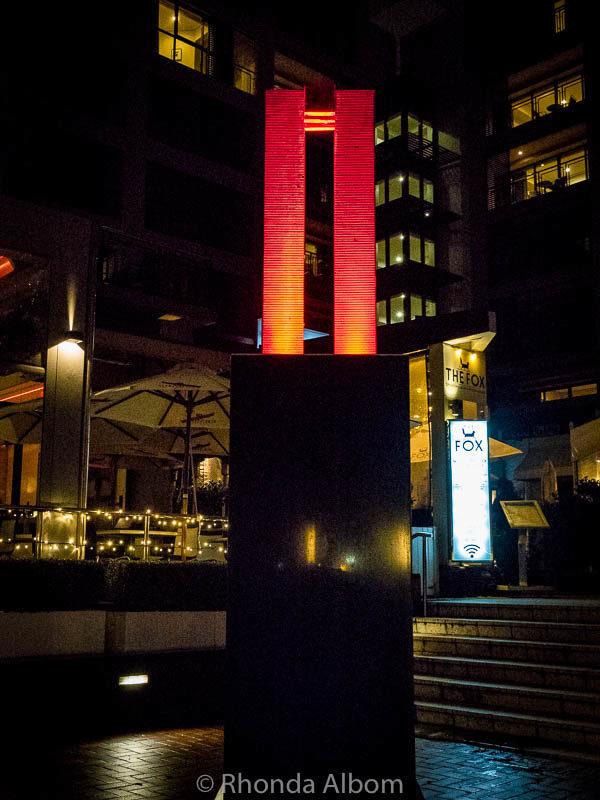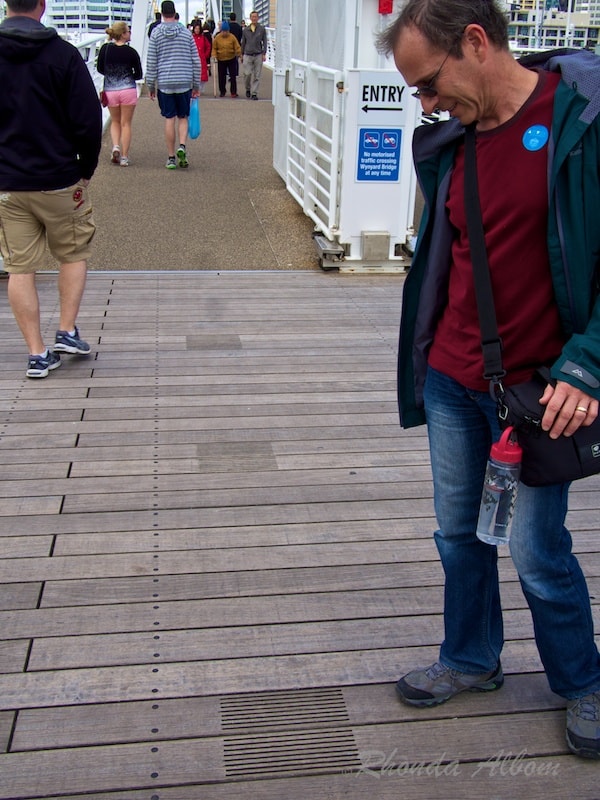 All photos on this page ©Rhonda Albom. All rights reserved.
Practical Information on Auckland Street Art and Sculpture
Auckland Art Week annually falls in October. It's a colourful event encompassing much of the city with free walking tours, gallery exhibits, workshops, and lectures. It's a coming together of all things artistic in the city.
Sponsored by Heart of the City, many of the free walking tours and some of the other events require registration. See their official website.
Auckland Artweek events take place at over 100 venues in ten neighbourhoods throughout Auckland.
There are many very talented New Zealand artists. I hope you have discovered a few new favourites today.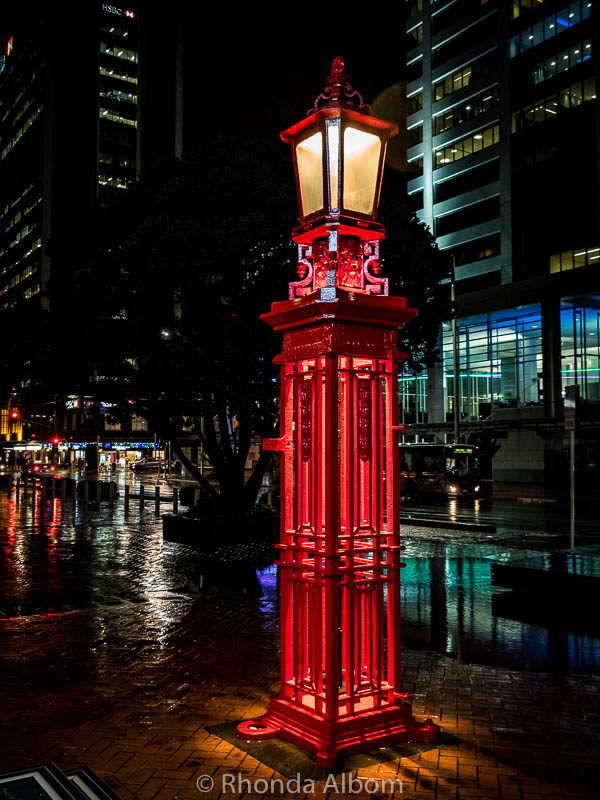 More Street Art and Sculpture from Around the World
It's no secret that I love street art. I search it out when we travel, I photograph it, and I share it here on Albom Adventures. If you are also a fan, check out these articles featuring some of my favourite collections:
Please Share
If you enjoyed this article, please share it on social media, including Pinterest. The two images here:
An interesting typeface street artwork on Mills Lane in Auckland.
These colourful ribbons and bells are from the artist, Tiffany Singh.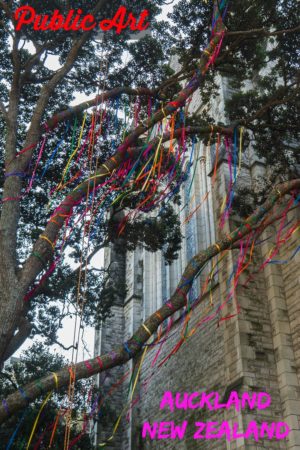 Have you had a chance to take a walk amongst the Auckland street art and sculptures? Which Auckland Artweek events peak your interest?