Last night was a real eye-opener for me. Late night Halloween in Auckland brought out the creativity that New Zealand is known for. Since immigrating here 12 years ago, I have been incorrectly referring to Halloween as a "children's" holiday in New Zealand. I thought the MOTAT Olde Hallow's Eve event last week was pretty much it for adults.
Last night confirmed that I was wrong. We didn't start out looking for late night Halloween activity, as I didn't think it existed. We headed into the city for a musical LARP, in which my daughter was one of the un-dead children.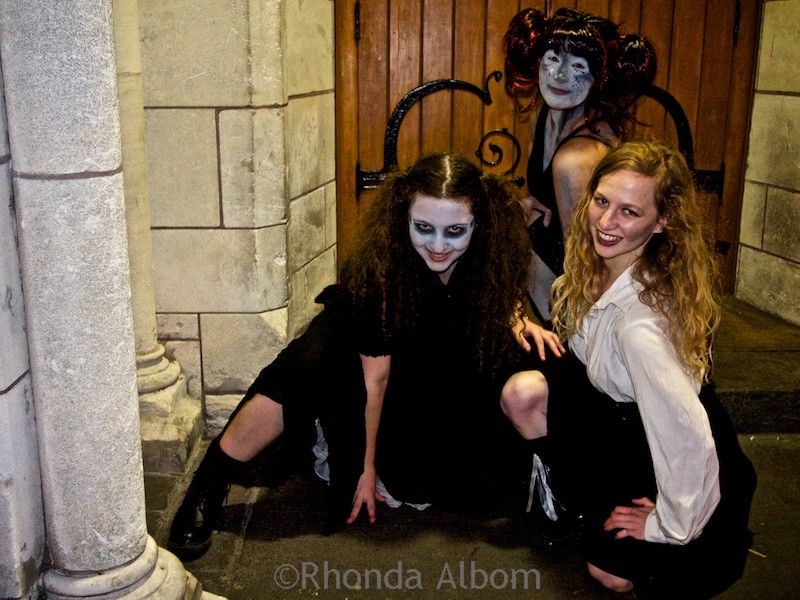 While they briefed, we enjoyed dinner at Al's Deli, which is quite close to K-Road. Afterwards, we couldn't resist a Halloween walk through the seedier side of town, just out of curiosity. It was pushing 10 pm, yet the streets were empty. Not what I expected, but we thought it might be due to the early morning Rugby World Cup Finals (and now another celebration as New Zealand remains the world champions).
On our way back to Queen Street we came upon a few of the fascinating characters out promoting their upcoming drag show entitled "Disco Blood Bath: Dungeons and Drag Queens" at the Whammy Bar. Being that our eldest is just shy of 18, we were not admitted. I did get a few pre-event photos. (Sorry, the funniest one was a bit too non-PC to share here):
Turning off of K-Road, we headed back to the church where the LARP was taking place via Queen Street, and that's when the party mood seemed to pick up: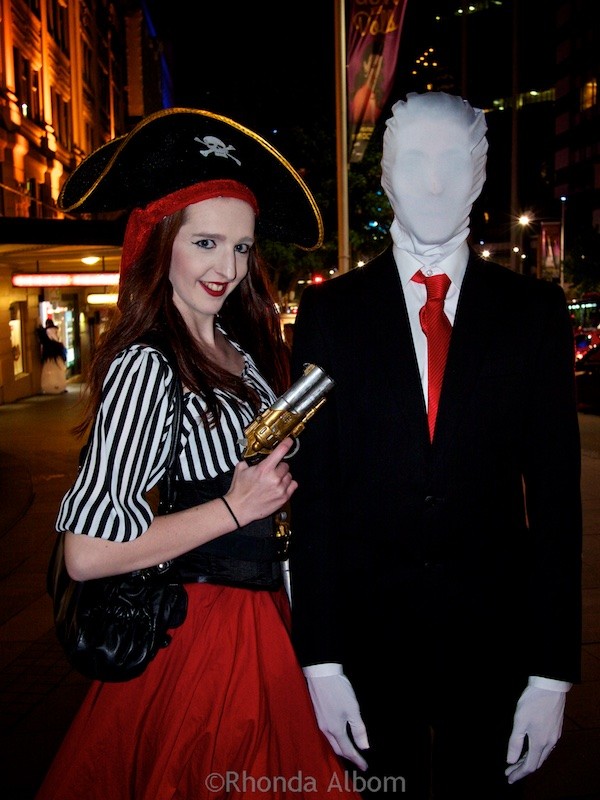 Sarah stayed in character and together we returned to Darby Lane surprised to find two massive queues for Bar 101 and Habana Joes. The late-night Halloween spirit had come alive here, and Sarah was in her element.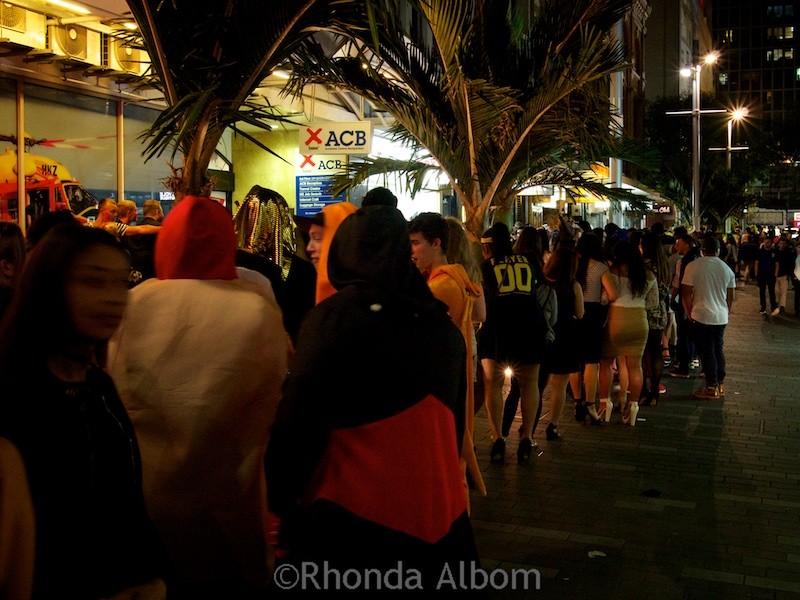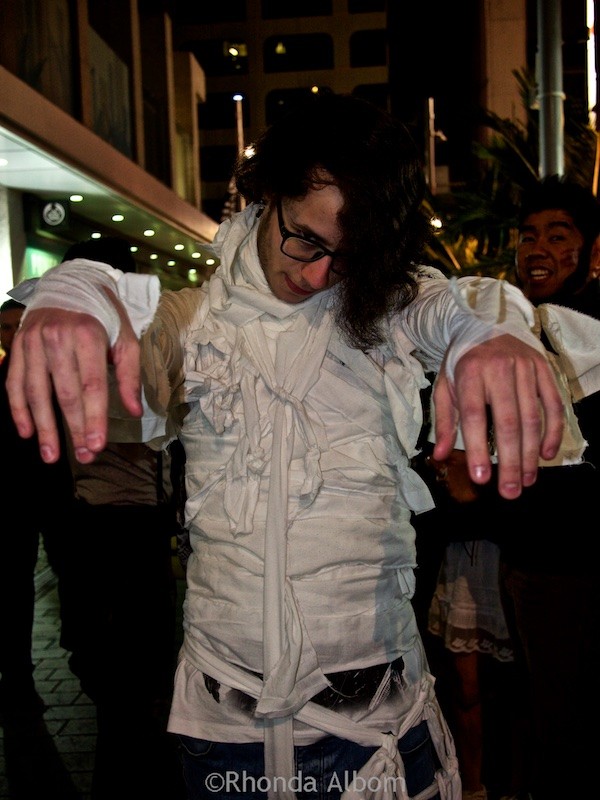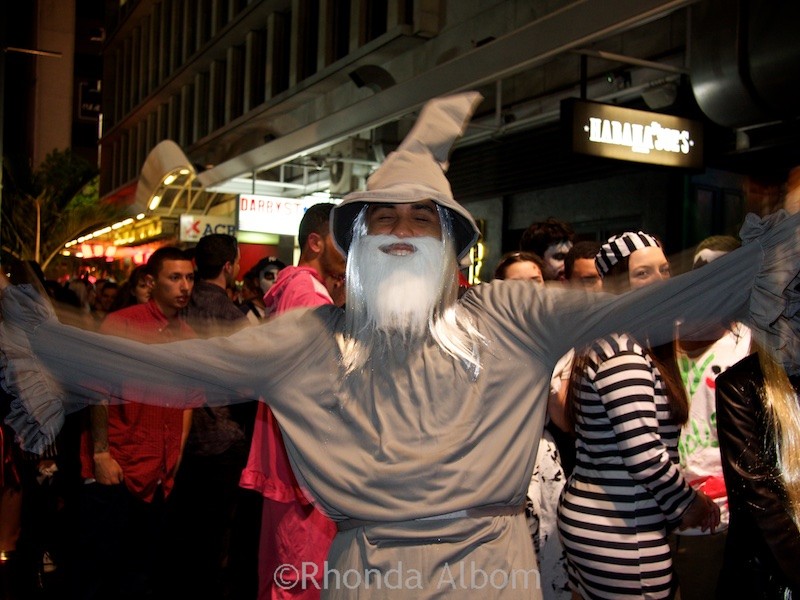 Looking for more ideas?
Did you get to Auckland last night? What is late night Halloween like in your town? Did you have as much Halloween fun as we did?

SaveSave