If you need an escape from New Zealand city life without going too far, head to the city's oldest park, and its crown jewel the Auckland Domain Wintergardens. Like so many of the city's green hills, the Auckland Domain is built around the cone of the extinct Pukekawa volcano. The 75-hectare park is Auckland's oldest park. In addition to the winter garden, this Auckland park is home to forested bush trails, duck ponds, interesting sculptures, formal gardens, soccer fields, the Auckland War Memorial Museum, Wintergarden Cafe, a band rotunda, and plenty of open spots for picnic or sport.
Domain Wintergardens
Originally built in the early 1900s to provide winter garden viewing, the Auckland Domain Wintergardens are registered on the New Zealand Historic Places Trust (now Heritage Trust). Today, you will find a fernery, an ornate courtyard, and two Victorian-style greenhouses. Each greenhouse is distinctly different from the other – one is heated, creating a tropical environment, while the other is temperate. Both contain a variety of colourful, fragrant, vibrant flowers and plants. Amongst the most unusual is the tropical Titan Arum. An infrequent bloomer, when it does bloom it produces a massive and stinky flower, often referred to as a corpse flower.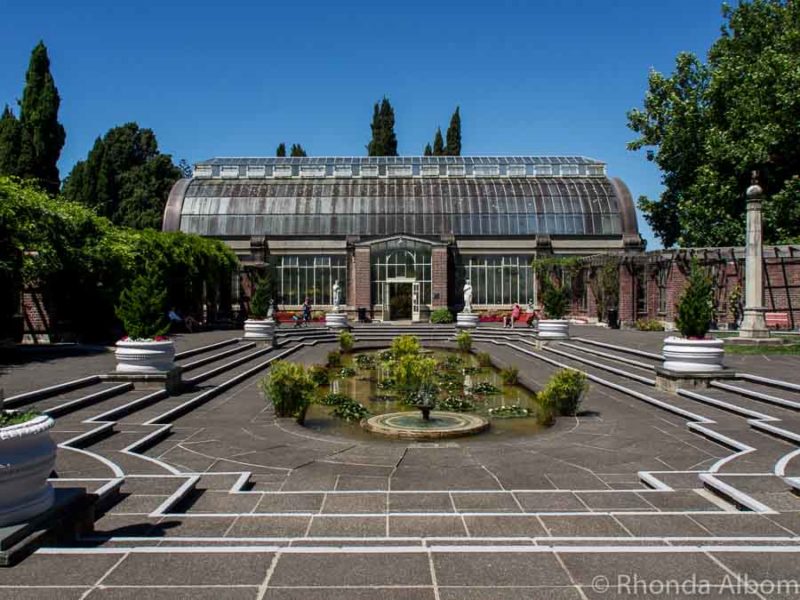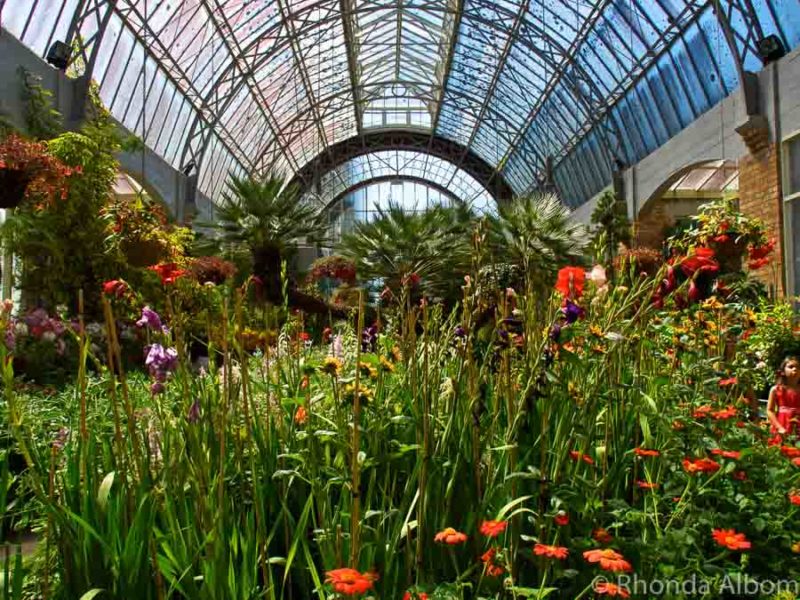 The Auckland Domain Wintergardens are one of the 75 Free (or nearly free) Things to Do in Auckland New Zealand.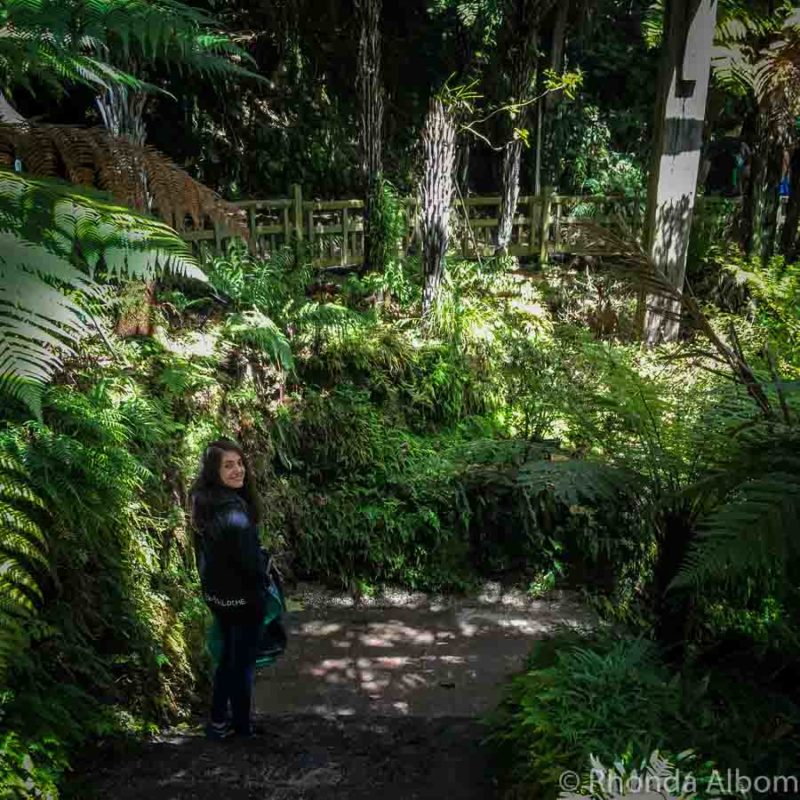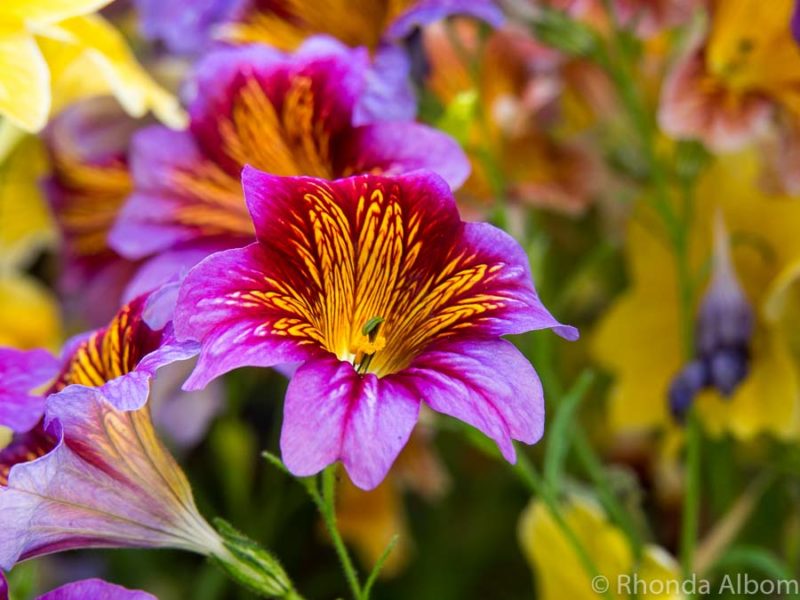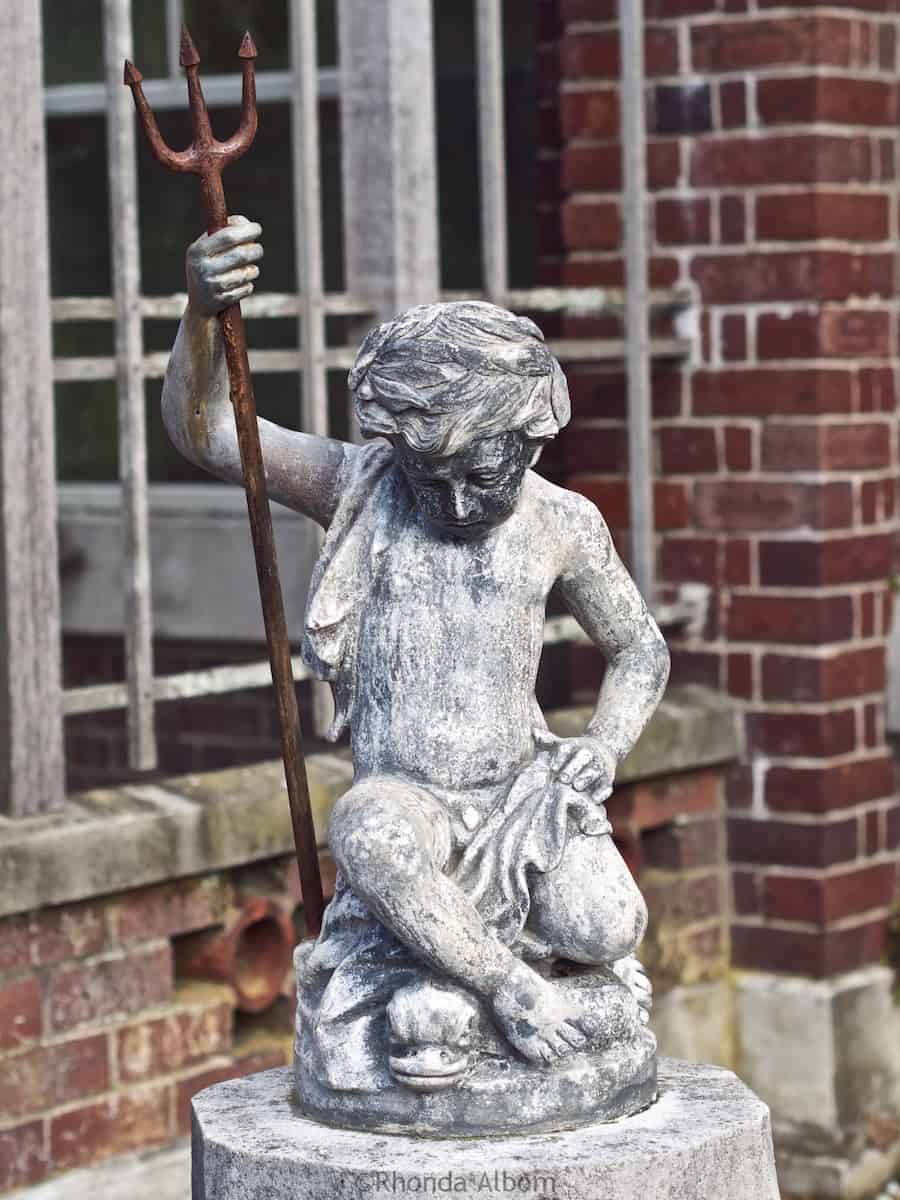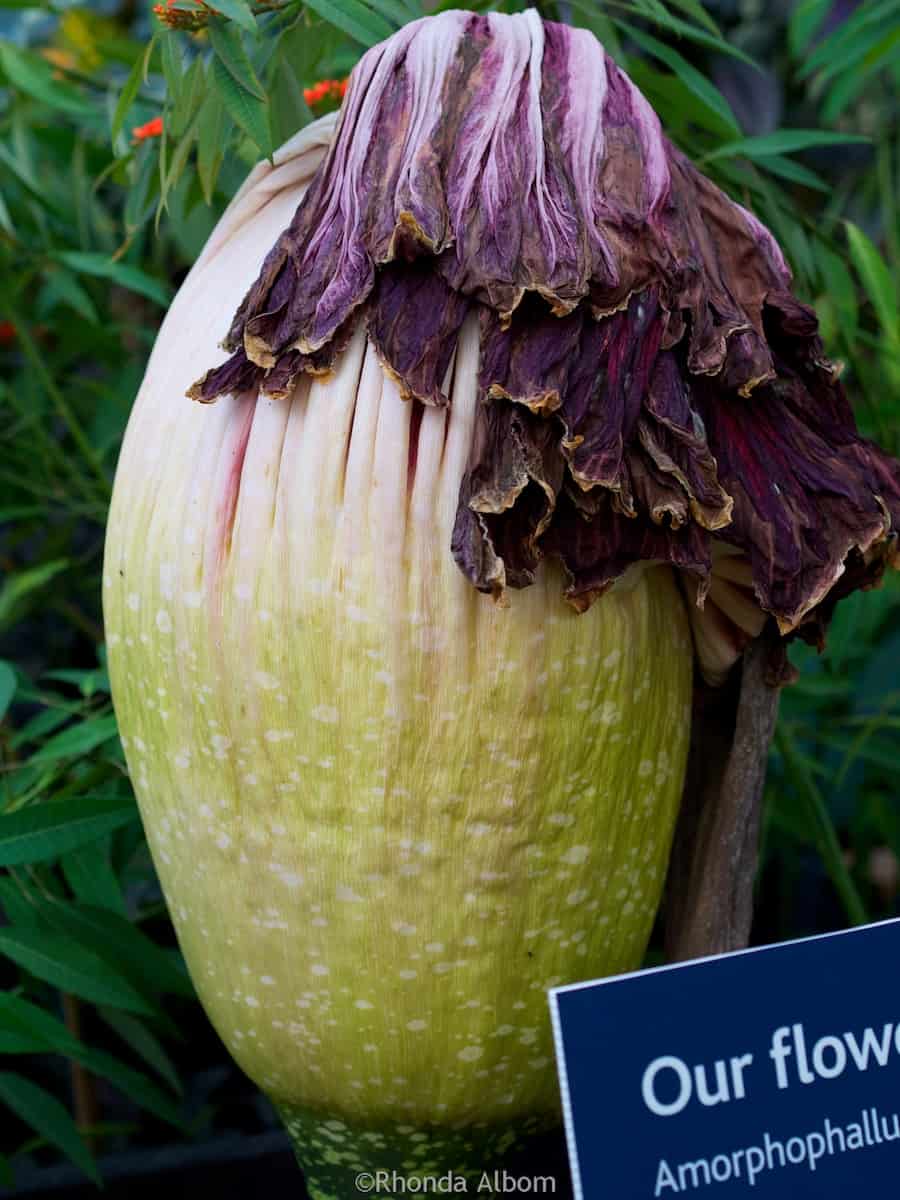 Practical Information on the Wintergardens
We often have affiliate partnerships with companies that we trust and recommend. We receive a small compensation if you make a purchase using these links. In some cases, the links can save you up to 70%.
Entry to the Wintergardens is free.
The Wintergardens opens every day at 9 am, closing at 4.30 in winter and 5.30 in summer with Sunday being late night open until 7.30 (summer only). For more information or to check times, visit their official website.
Take your time enjoying the flora, relax on a courtyard bench overlooking the sunken fishpond, or return to the Domain.
Bring a picnic and find a spot under one of the large mature canopy-like trees. Or, cross the road to the Wintergarden Café. Enjoy a delicious lunch, snack, or coffee, while overlooking the duck pond that was the first source of piped water for Auckland (1866).
Have you visited the Auckland Domain Wintergardens?