The Auckland Museum is home to an impressive Māori collection, as well as the extensive history of the flora, fauna and people of New Zealand. In fact, many say it has the world's largest collection of Māori artifacts. Māori are the indigenous people of New Zealand and comprise about 15% of the current population.
Much of the collection includes beautiful and intricate carvings. It's a highly specialized skill passed down through the generations. The talent displayed is incredible.
Here are a few of my favourite items in the Auckland Museum's Māori collection.
Auckland Museum's Māori collection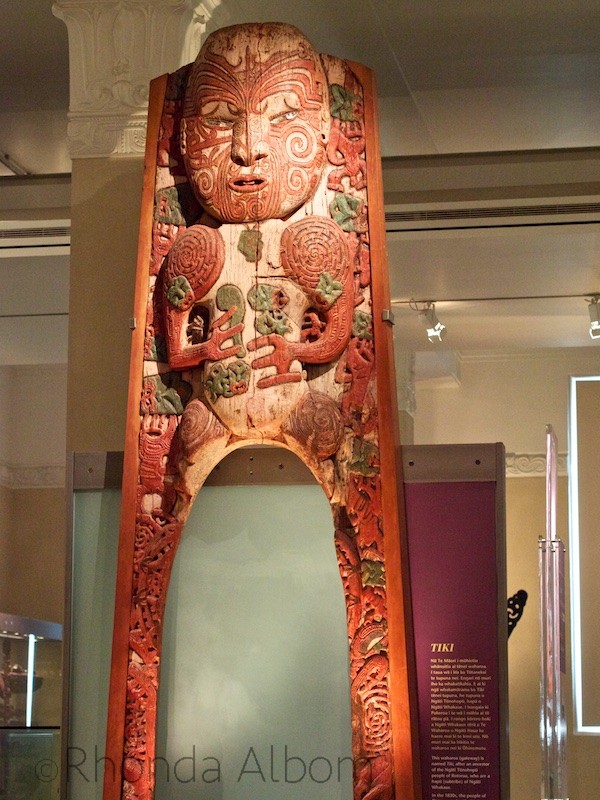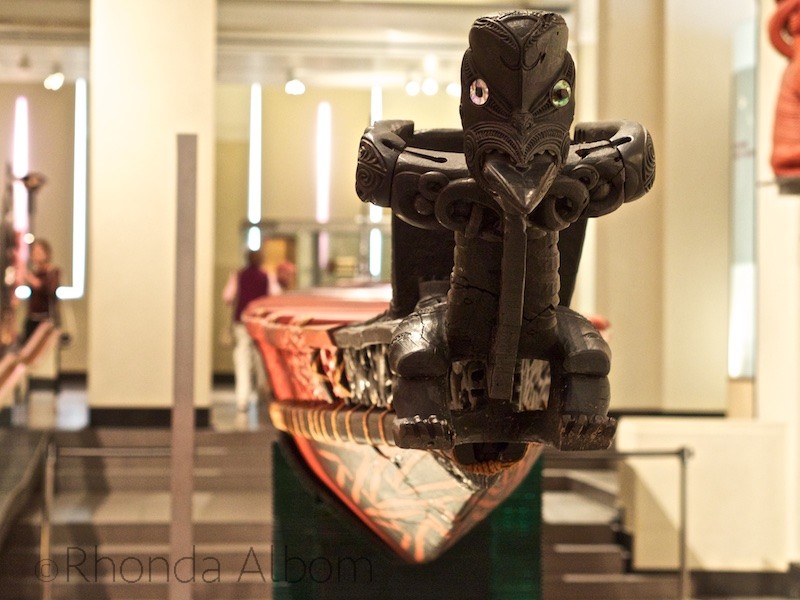 More to See in Auckland
Auckland War Memorial Museum
The Auckland War Memorial Museum is its full name, and the third floor features New Zealand's military history. The rest of the museum is home to natural science, human history, documents and interactive opportunities for children.
Practical Information and Tips for Visitors to the Auckland Museum:
The museum is located in the Auckland Domain, the city's oldest park.
Admission to the Auckland Museum is free for Auckland ratepayers with proof of address, donations requested for other New Zealand residents, and fees for international visitors with discounts for children and families.
There is a daily Māori culture performance for an additional cost. It is one of the best we have seen, our other favourite being the new Māori cultural show at the Waitangi Treaty Grounds.
Paid parking lot, but it is a rare day when we have not been able to find free parking on the nearby streets.
The city's main ANZAC Day dawn parade takes place at the war memorial each year. Parking is often difficult for this event.
Both names, Auckland War Memorial Museum and Auckland Museum are used interchangeably. Either is correct.
The Auckland Museum is a favourite destination for visitors and locals alike.
After you are done at the museum, be sure to visit the Wintergardens, also on the domain.
Read Next: 75 Free and Nearly Free Things to Do in Auckland New Zealand
Please Share:
If you enjoyed this article, please share it on social media.
Have you been to the Auckland Museum? Have you seen other Māori artefacts?