Whether it's a cuddly koala, a bouncy kangaroo, or a venomous snake, the concept of Australian animals conjures up a unique image for everyone. We have travelled to Australia a number of times, and have circumnavigated the country, part via car, but mostly on a ship.
This is only a sample of the wildlife we have seen. It represents a tiny portion of the 386 species of mammals, over 900 species of reptiles, 110,000 species of insects, and 800 species of birds that call Australia home.
We earn from qualifying purchases through partnerships or affiliate programs.
Unique Australian animals
Platypus
Platypus is one of two mammals that lay eggs, the other being the echidna. Only found in mainland Australia and on Tasmania, it is often called a duck-billed platypus. Its tail resembles that of a beaver, while it has a webbed foot similar to an otter.
The secrets to spotting them are to know where they might be and to remain still and quiet. They tend to be most active at dawn and dusk, but we were lucky. Our patience paid off and we spotted this one in the late afternoon.
We have spotted platypus in Queensland, and have looked for them in Victoria (Kangaroo Island), and have been told they have also been seen near Jindabyne in NSW.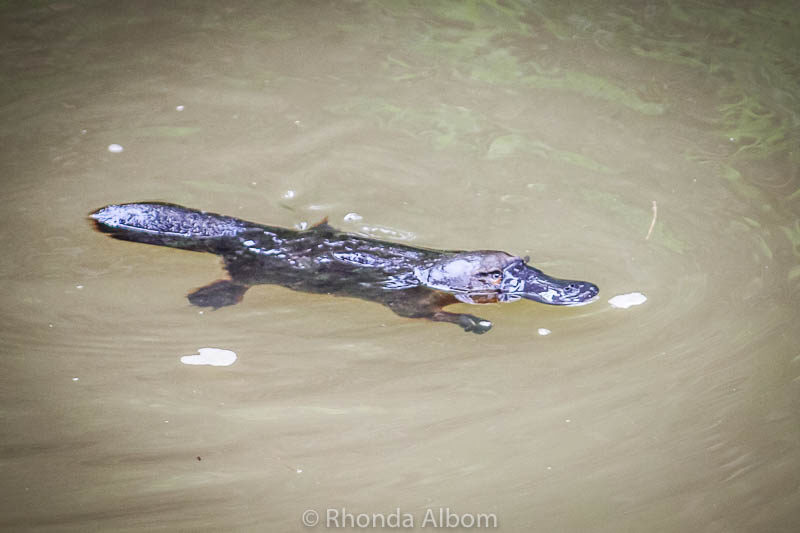 Echidna
Echidna is also an egg-laying mammal, and often included in conversations of weird Australian animals. We saw one crossing the road on Kangaroo Island. Unfortunately, by the time we stopped and I got out of the car, it was already seeking camouflage.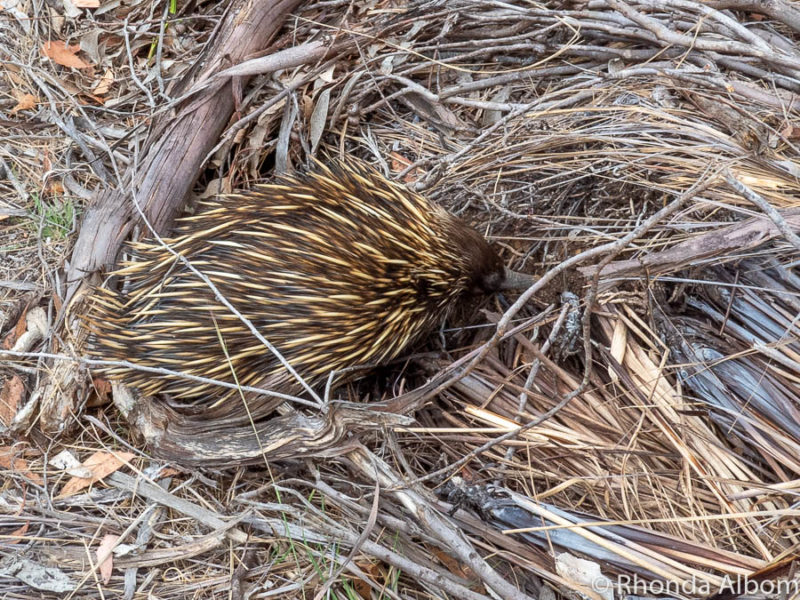 Australian marsupials
The kangaroo is probably the most well-known of the Australian animals with a pouch, but it's not the only one.
Kangaroo
The Red Kangaroo is the national animal of Australia. It can be found on the Australian Coat of Arms along with the Emu, which is the national bird.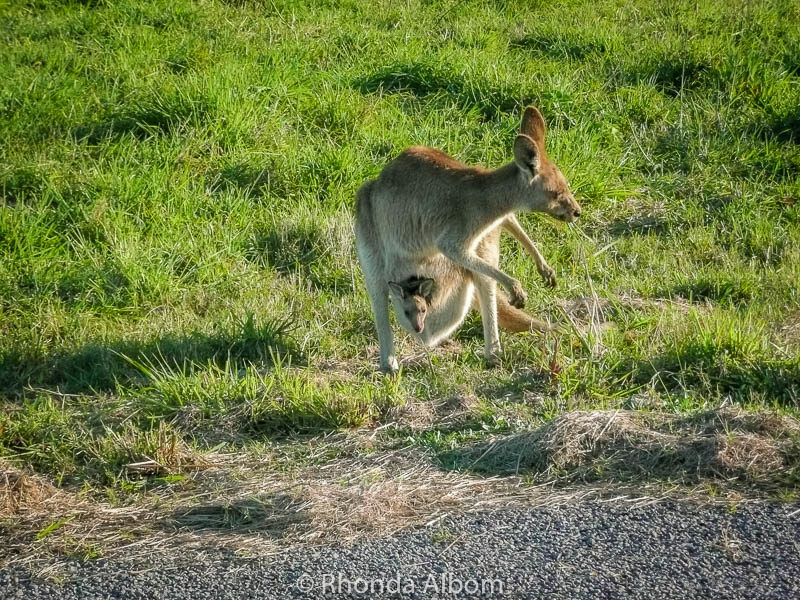 Wallaby
Wallabies are from the same family but are smaller than kangaroos. They are native to both Australia and New Guinea. We saw Tammar Wallaby where we stayed on Kangaroo Island.They are amongst the smaller wallabies.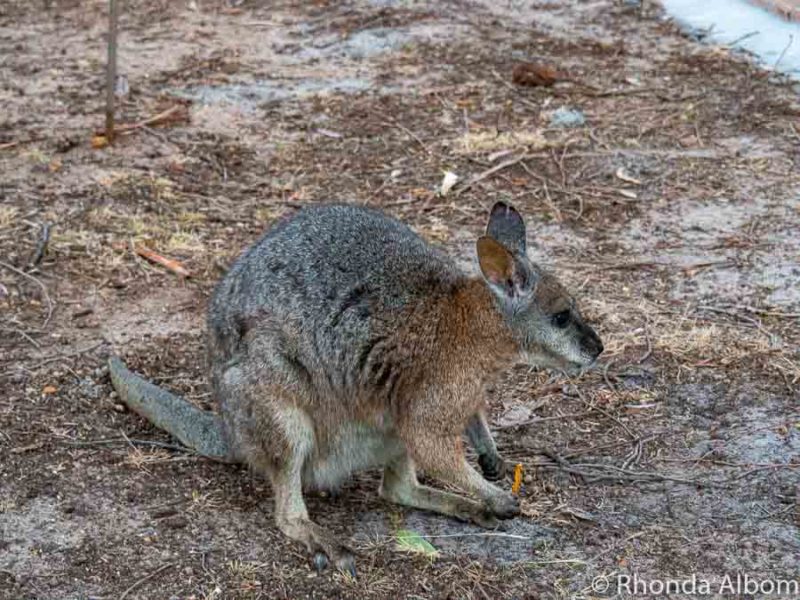 Quokka (a small Australian marsupial)
Quokka is a small kangaroo-like animal that lives in Western Australia, predominantly on Rottnest Island. They have been nicknamed the happiest animal in the world, mostly because when they hold their head up, they look like they are smiling.
Taking quokka selfies is a challenge and a pastime on the island.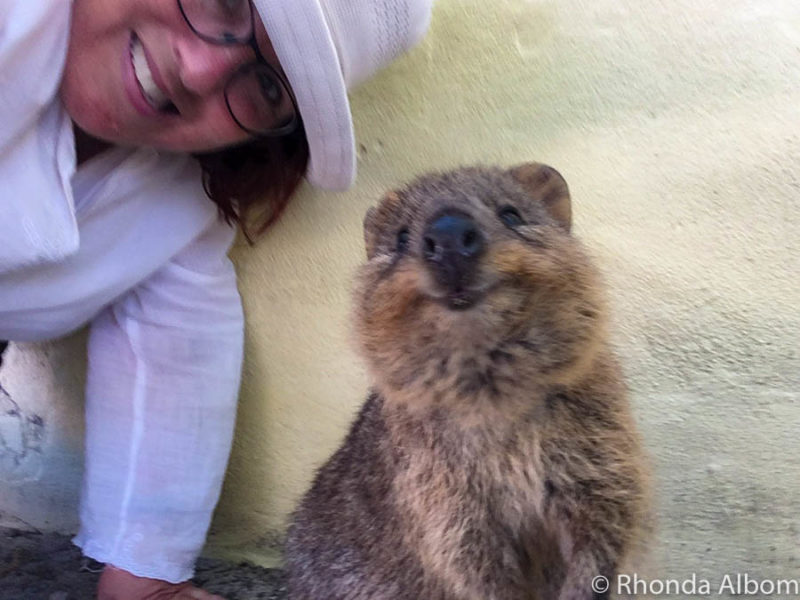 Koala
Yes, koalas are marsupials, not mammals; therefore, they are not a bear. Koala is another cute Australian animal, like the quokka.
Australian desert animals
Australian animals include over 700 species of lizards and snakes. This includes both gentle creatures and those which are venomous.
Iguana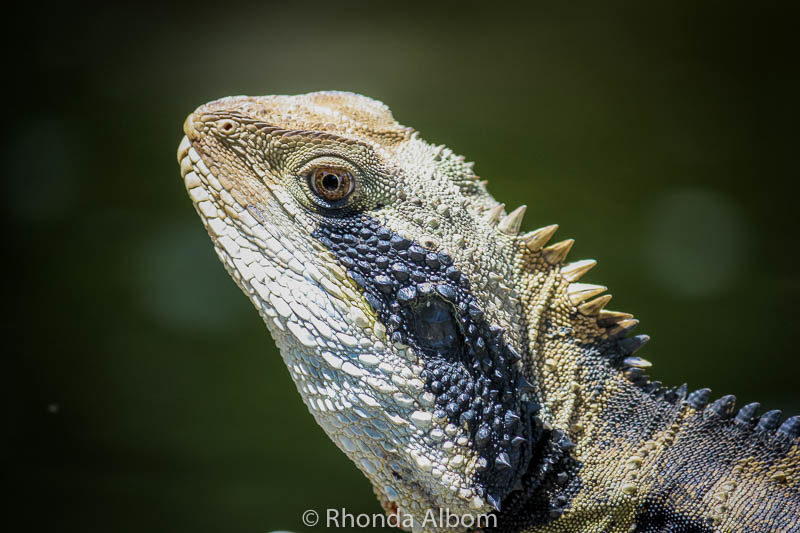 Skink
Dangerous or venomous animals in Australia
One of the many things that quickly distinguished Australia from New Zealand (where I live) is the vast number of poisonous animals in Australia. New Zealand has only one venomous spider, and it's only in the north.
Scorpions
Thankfully, this is the only scorpion we have seen, and it was at the Australian Venom Museum in Kuranda.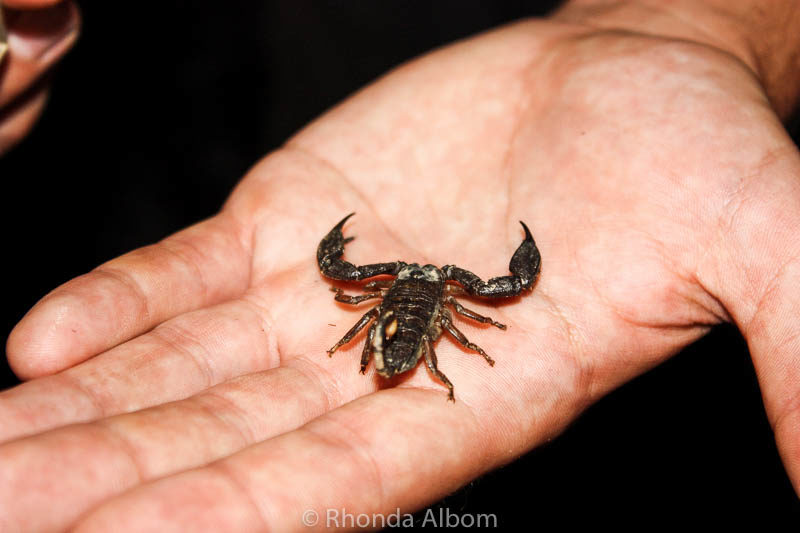 Brown snake
I didn't need to hear much more than, "It's a Brown Snake. You'll know if it bites you, but you will have time to get to the hospital." I snapped my photo and moved on.
Bats
I know these bats aren't venomous, but they still make me feel uncomfortable. Therefore, rather than walking into the cave, I took the shot from the entrance.
Crocodile
And if the venom isn't enough to scare you, there are plenty of other dangerous animals in Australia.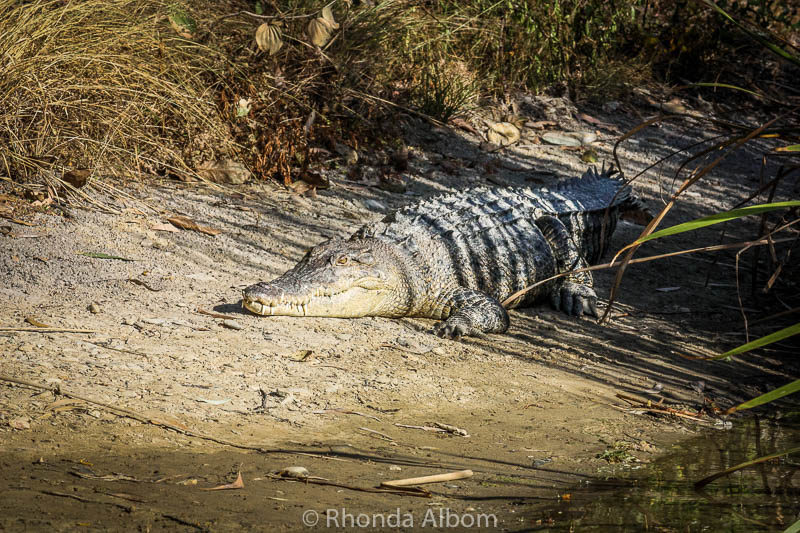 Australian birds
Birdlife is abundant in Australia, with over 800 species of birds that call Australia home. Some are Australian native birds, others came in with the convicts and explorers.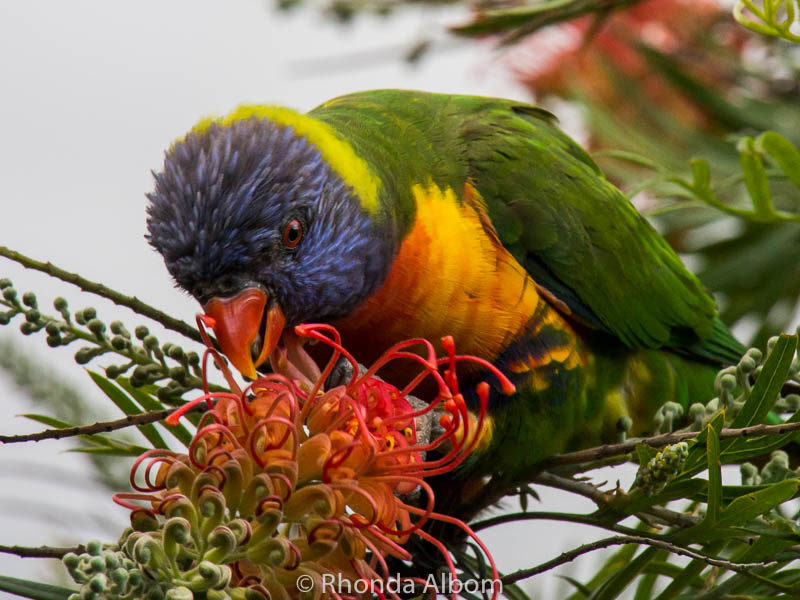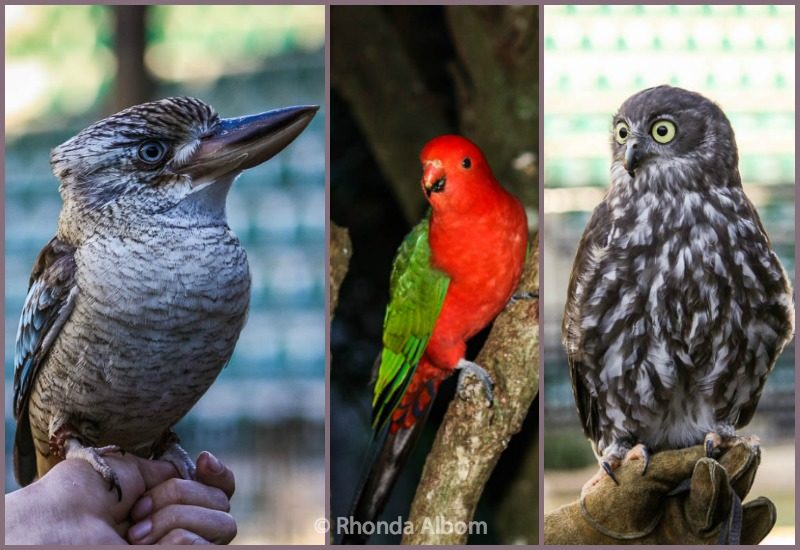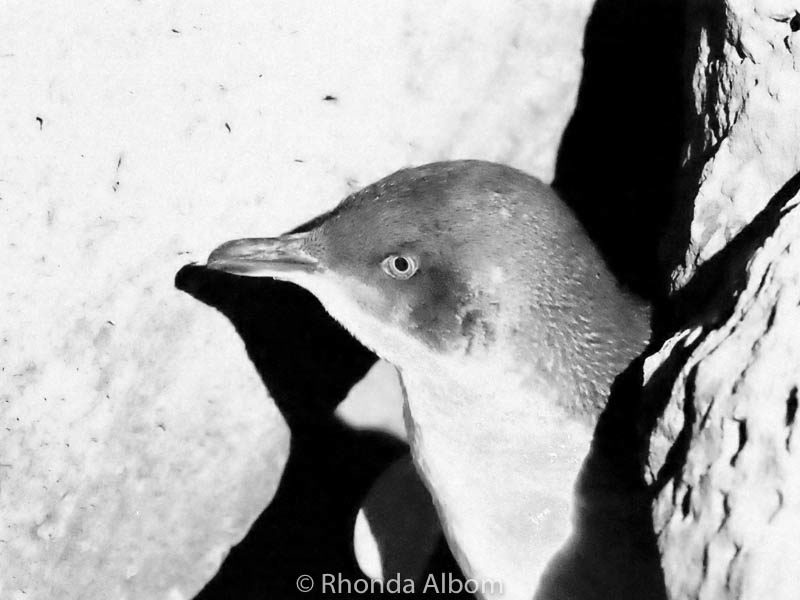 Butterflies and moths
There are over 400 different species of moths and butterflies in Australia.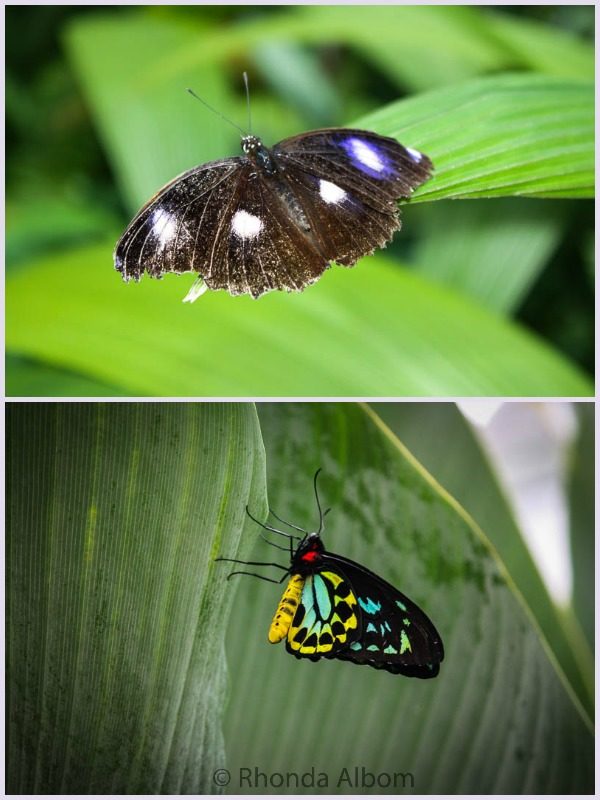 Why did the cow cross the road?
Farming is an important industry, and cows or sheep are often seen when driving alongside the fields.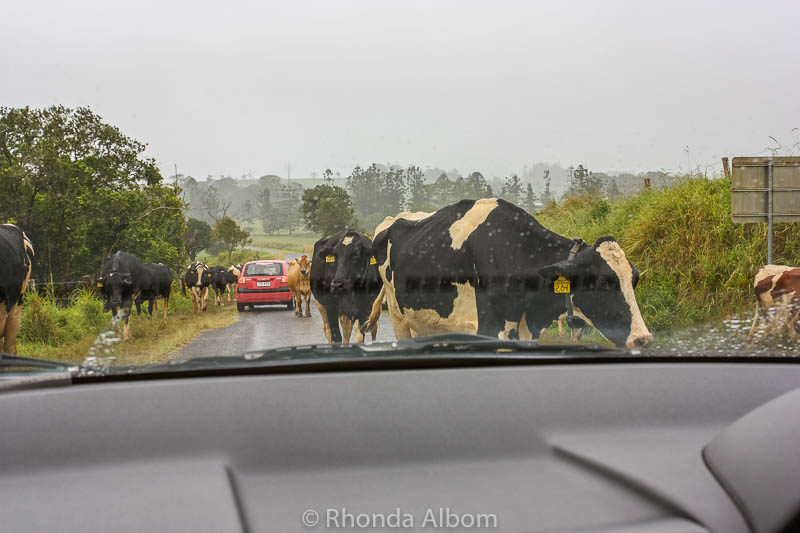 More about Australian wildlife
Save for later
If you enjoyed these Australian animals, please share it on social media and save it for later on Pinterest.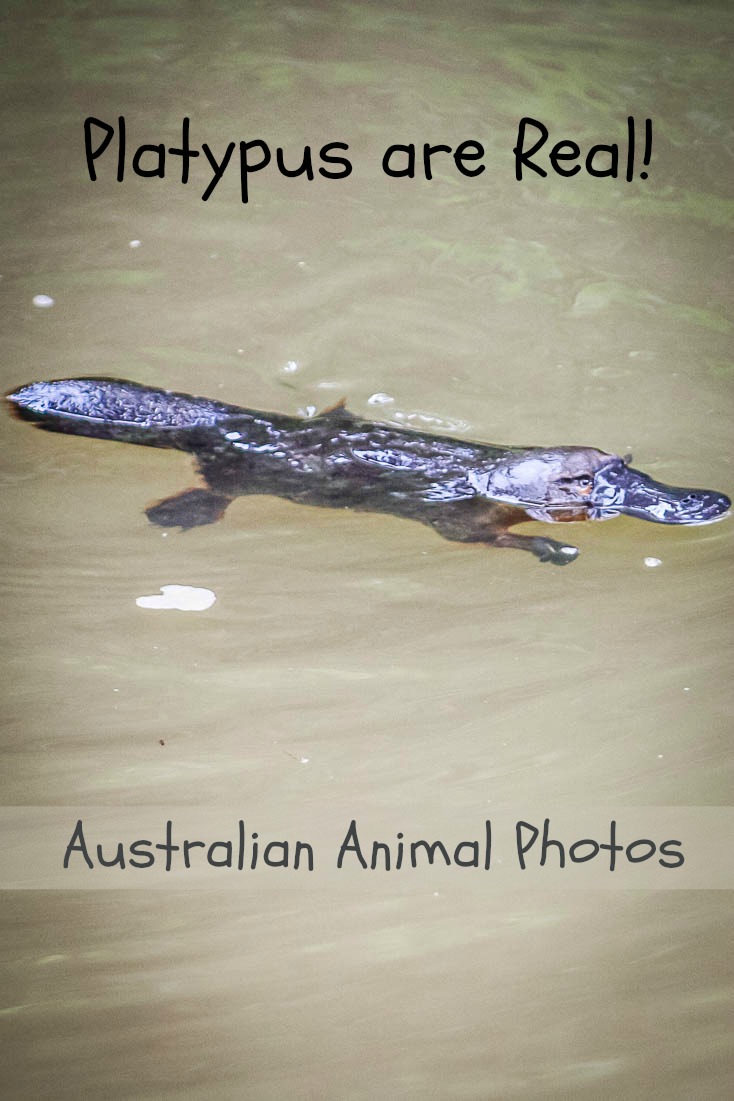 What are your favourite Australian animals?