Whether it's a cuddly koala, a bouncy kangaroo, or a venomous snake, the concept of Australian animals conjures up unusual images for everyone. We have travelled to Australia several times and circumnavigated the country, partly via car but mostly on a ship.
This is only a sample of the wildlife we have seen. It represents a tiny portion of the 386 species of mammals, over 900 species of reptiles, 110,000 species of insects, and 800 species of birds that call Australia home.
Australian animals that we have seen
Platypus
Echidna
Kangaroo
Wallaby
Quokka
Koala
Water dragon
Bobtail Skink
Scorpion
Brown Snake
Bats
Crocodile
Rainbow Lorikeets
Sulphur Crested Cockatoo
Kookaburra
Little blue penguin
Unique Australian animals
Platypus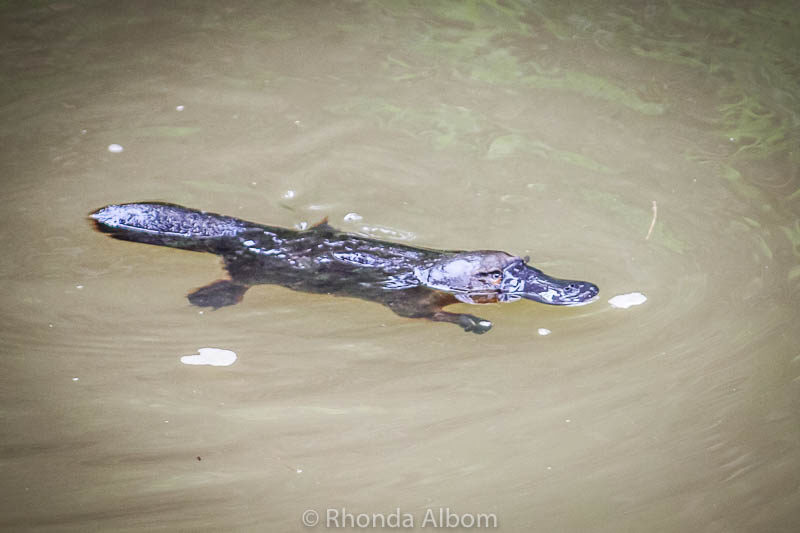 Conservation status: Near Threatened
Endemic: Yes
Platypus is one of two mammals that lay eggs, the other being the echidna. Only found in mainland Australia and Tasmania, it is often called a duck-billed platypus. Its tail resembles that of a beaver, while it has a webbed foot similar to an otter.
The secrets to spotting them are to know where they might be and to remain still and quiet. They tend to be most active at dawn and dusk, but we were lucky. Our patience paid off, and we spotted this one in the late afternoon.
We spotted a platypus in Queensland and have looked for them in Victoria (Kangaroo Island), and have been told they have also been seen near Jindabyne in NSW.
Echidna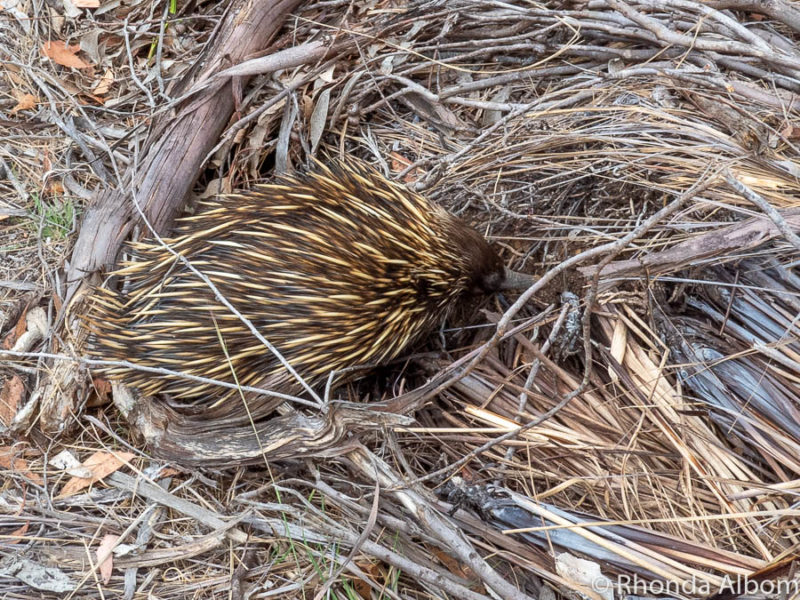 Conservation status: Least Concern
Endemic: Yes
Echidna is also an egg-laying mammal and is often included in conversations about weird Australian animals. We saw one crossing the road on Kangaroo Island. Unfortunately, by the time we stopped and I got out of the car, it was already foraging for food. Watching him use his long snout to sniff out insects and other small creatures to eat was amazing.
.
Australian marsupials
Marsupials are mostly found in Australia and nearby islands and include animals like kangaroos, wallabies, and koalas.
Unlike most animals, marsupials give birth to babies that are not fully developed yet. These babies grow inside their mother's pouch, where they get food and warmth until they are ready to come out and live independently.
Kangaroo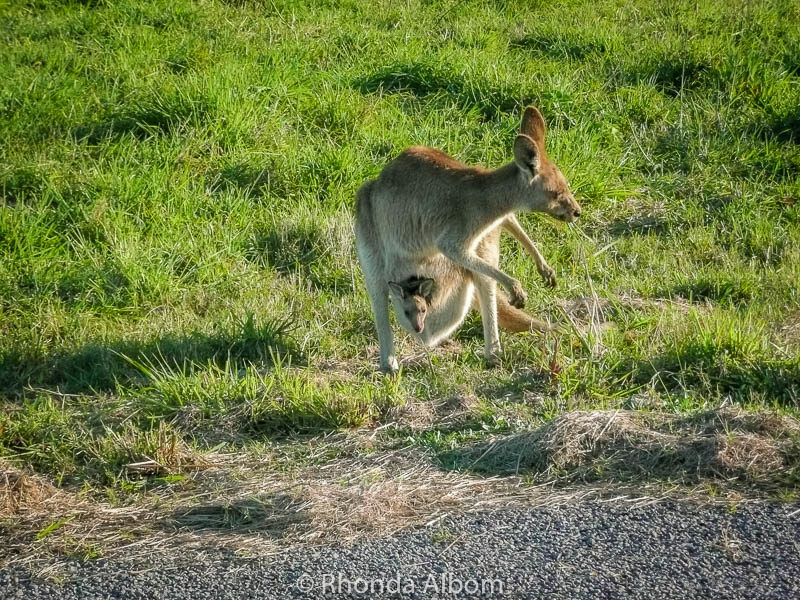 Conservation status: Least Concern
Endemic: Yes
Kangaroos are probably the first Australian animals to come to mind for most people. Did you know that they are the largest marsupials in the world and can jump up to three times their own height in one bound?
Honestly, what really surprised me was just how prevalent they are. I think the first time we saw them out in the wild was at a field behind a school. It was a surreal experience to see these iconic animals hopping across the fields.
After that, we saw them everywhere! Yes, that is an exaggeration, but they did show up fairly often.
The Red Kangaroo is the national animal of Australia. It's found on the Australian Coat of Arms along with the Emu, the national bird.
Wallaby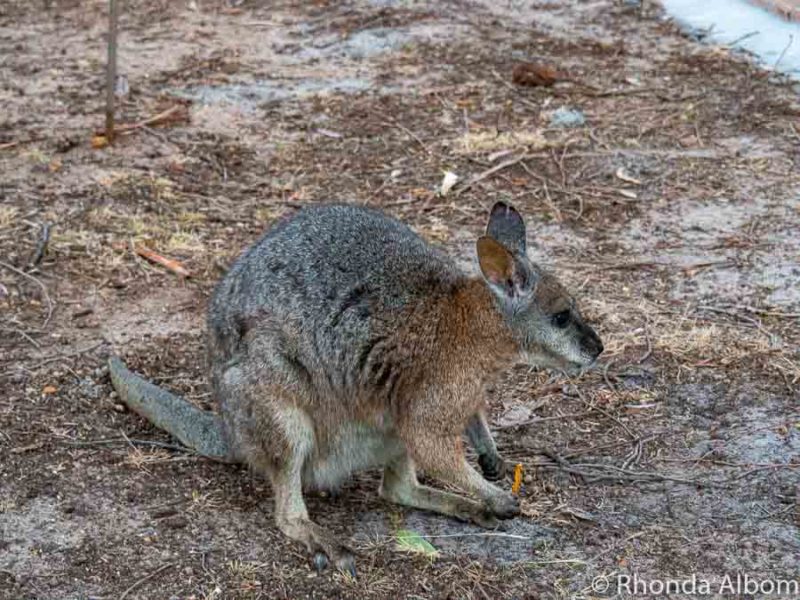 Conservation status: Least Concern
Endemic: No
Wallabies are from the same family but are smaller than kangaroos and are found in a wider range of habitats, including forests and scrublands. They are native to both Australia and New Guinea. We saw Tammar Wallaby roaming free where we stayed on Kangaroo Island. They are amongst the smaller wallabies.
Quokka (the cutest of the Australian animals)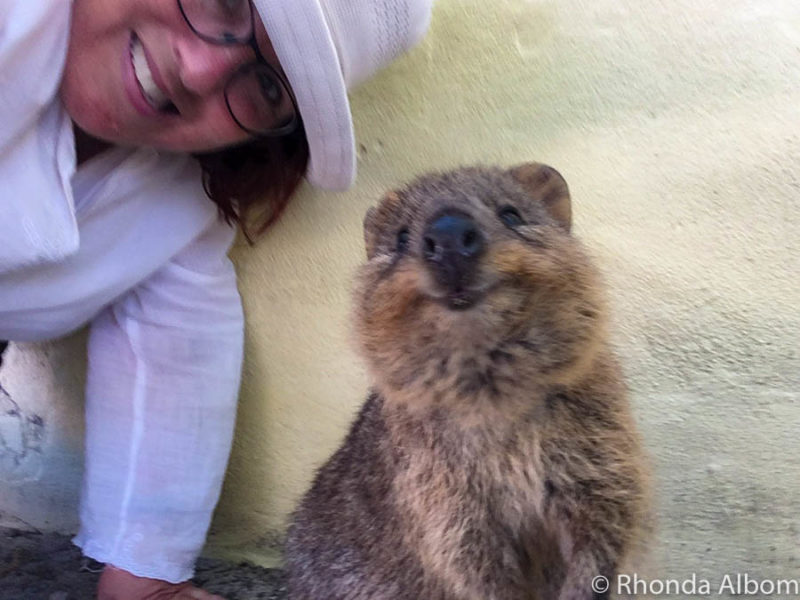 Conservation status: Vulnerable
Endemic: Yes (found only on Rottnest Island and a few small islands off the coast of Western Australia)
Quokka is a small kangaroo-like animal that lives in Western Australia, predominantly on Rottnest Island, but they are also found occasionally on the mainland and Bald Island (near Albany).
They have been nicknamed the happiest animal in the world, mostly because they look like they are smiling when they hold their head up.
We had the opportunity to visit Rottnest Island and see quokkas up close. It was amazing to see how unafraid they were of humans and how they would approach us to investigate. However, for me, taking quokka selfies was a challenge.
Koala (or is this the cutest of the Australian animals?)
Conservation status: endangered in Queensland, NSW, and Canberra
Endemic: Yes
Yes, koalas are marsupials, not mammals; therefore, they are not a bear. Like quokkas, koalas are another of the adorable Australian animals. Interestingly, koalas are one of the few animals that can survive on a diet of eucalyptus leaves, which are toxic to most other animals.
Our girls had the opportunity to hold a koala at the Australia Zoo. It was a memorable experience for them to feel the soft fur of this iconic Australian animal, but they were surprised at how badly it smelled. Even worse, the smell lingered on their clothing.
We also saw them in the wild at Cape Otway as a stop while driving the Great Ocean Road. When I first spotted one in a tree, we only half pulled off the road and stopped to get out and look. Let's just say – don't do this. Be sure to fully pull off the road!
Australian desert animals
Australian animals include over 700 species of lizards and snakes. This includes both gentle creatures and those which are venomous.
Water dragon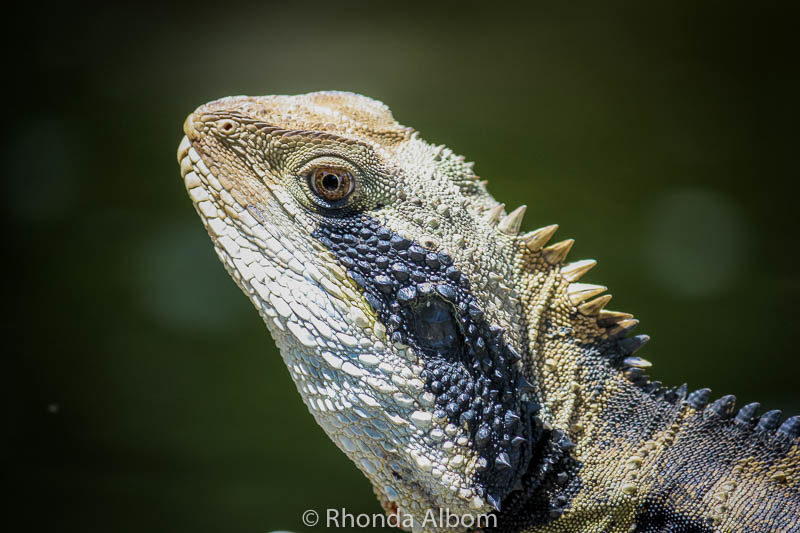 Conservation status: Least Concern
Endemic: No
When I first saw the water dragon, I thought it was the most beautiful iguana I had ever seen. As it turns out, iguanas are not found in Australia. Did you know that water dragons can hold their breath for up to an hour (some sources say even longer) and can swim underwater for long distances?
Even more interesting, they can lift up and run on just their back legs, but only if threatened, so we never saw this (as we always keep our distance and never disturb animals in the wild).
Bobtail lizard
Conservation status: Least Concern
Endemic: Yes
I am not sure how he did it, but Jeff spotted this bobtail lizard on a side road as we were meandering our way from the Grampians back to Melbourne in Victoria. Interestingly, bobtail lizards (also known as the shingleback skink) are one of the few reptiles that give birth to live young.
Dangerous or venomous animals in Australia
One of the many things that quickly distinguished Australia from New Zealand (where I live) is the vast number of poisonous animals in Australia. New Zealand has only one venomous spider, and it's only in the north.
Scorpions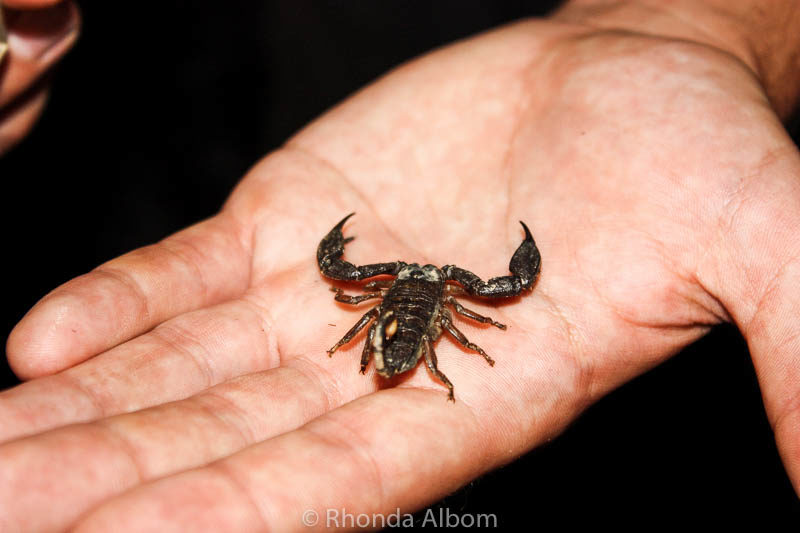 Conservation status: Not rated
Endemic: No
Thankfully, this is the only scorpion we have seen, and it was at the Australian Venom Museum in Kuranda. It's on the hand of the museum guide, as I wasn't really interested in holding it.
Brown snake
Conservation status: Least Concern
Endemic: No
Having limited exposure to snakes, I thought this one looked pretty cool when I saw it on the footpath we were walking on. Little did I know, this native to Australia, Eastern Brown Snake, is one of the most venomous snakes in the world. In fact, The snake's venom is highly toxic, and can cause paralysis and other serious symptoms in humans if not treated quickly.
I didn't need to hear much more than, "You'll know if it bites you, but you will have time to get to the hospital." I snapped my photo and moved on.
Bats
Conservation status: Varies by species
Endemic: No
Australia has more than 90 species of bats, and I have no idea what type were flying around in this cave. I do know these bats aren't venomous, but they still make me uncomfortable. Therefore, rather than walking into the cave at Paronella Park in tropical Queensland, I took the shot from the entrance.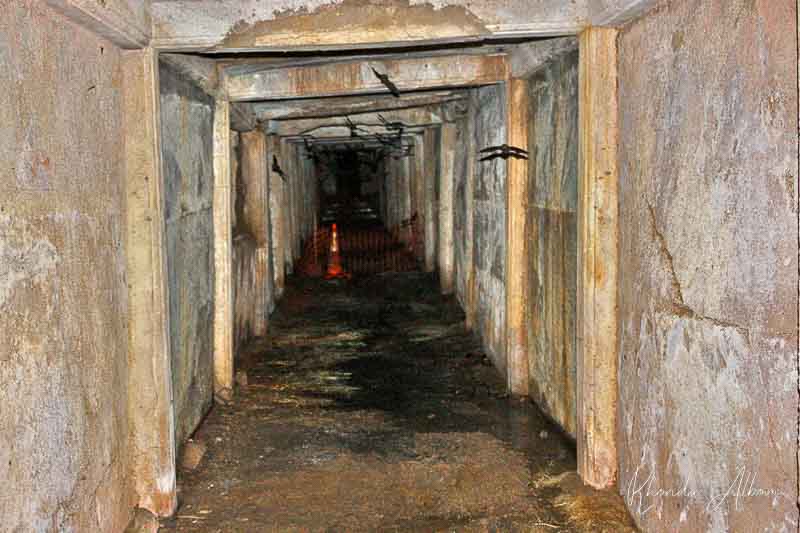 Crocodile
Conservation status: Varies by species
Endemic: Yes (found only in northern Australia)
Mostly found in Northern Australia, I was glad to be on a boat the one time we spotted a crocodile in the wild. I have also seen them at a park in Queensland.
Note that crocodiles have a longer and more V-shaped snouts than American alligators, which have a shorter and more U-shaped snout.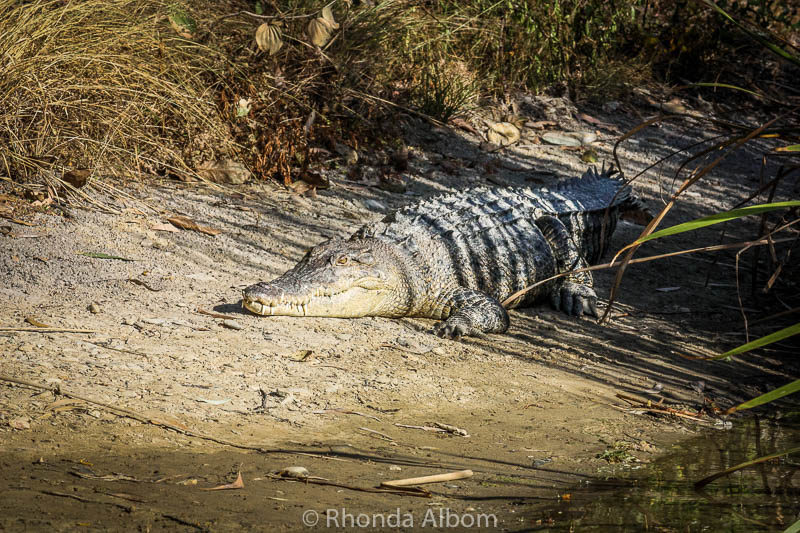 Australian birds
Birdlife is abundant in Australia, with over 800 species of birds that call Australia home. Some are Australian native birds, and others came in with the convicts and explorers. We have seen interesting birds everywhere, the three photoed here are: :
So colourful, I love rainbow lorikeets. We have seen them in multiple spots, including Darwin and this one in Sydney.
This is one of many wild sulphur-crested cockatoos we saw in Victoria. In fact, one stared at us one morning from our deck in the Grampians.
Many years ago, we saw a colony of little blue penguins under the pier in St. Kilda in Melbourne. However, we have been told that only a few still remain.
Why did the cow cross the road?
Farming is an important industry, and cows or sheep are often seen when driving alongside the fields.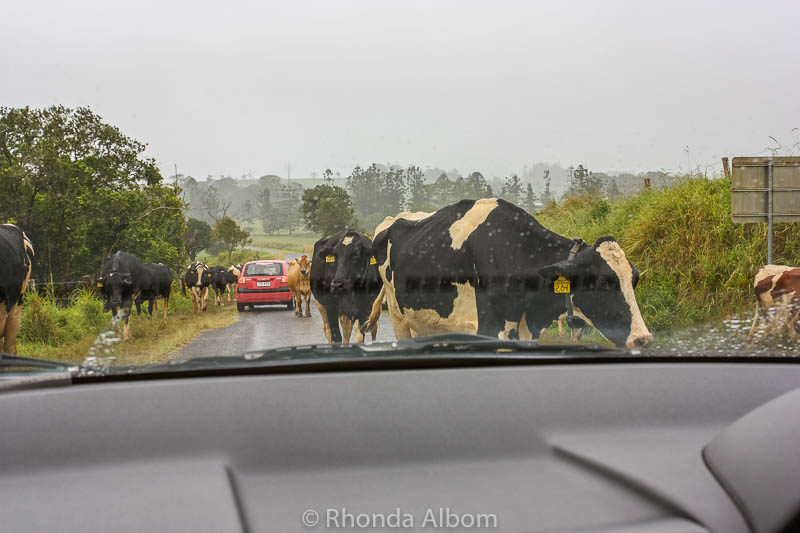 More about Australian wildlife
Save on your Australia trip with these resources
These are our go-to companies when we travel. We believe this list to be the best in each category. You can't go wrong using them on your trip too.
Flights: we use Expedia for the best and cheapest flight options.
Accommodations: we use Booking.com (hotels) or VRBO (self-contained).
Cars (gas or electric): we use RentalCars to search for deals and dealer ratings.
Campervans or Motorhomes: we use Campstar where Albom Adventures readers get a 3% discount
Activity discounts: we check Bookme.com for discounts of up to 70% on activities.
Private guides: we love the private guides at Tours by Locals
Travel Insurance: we start at InsureMyTrip as they are the best option to compare plans and find the right coverage for you.
Check out our travel resources page for more companies that we use when you travel.
Save for later
If you enjoyed these Australian animals, please share it on social media and save it for later on Pinterest.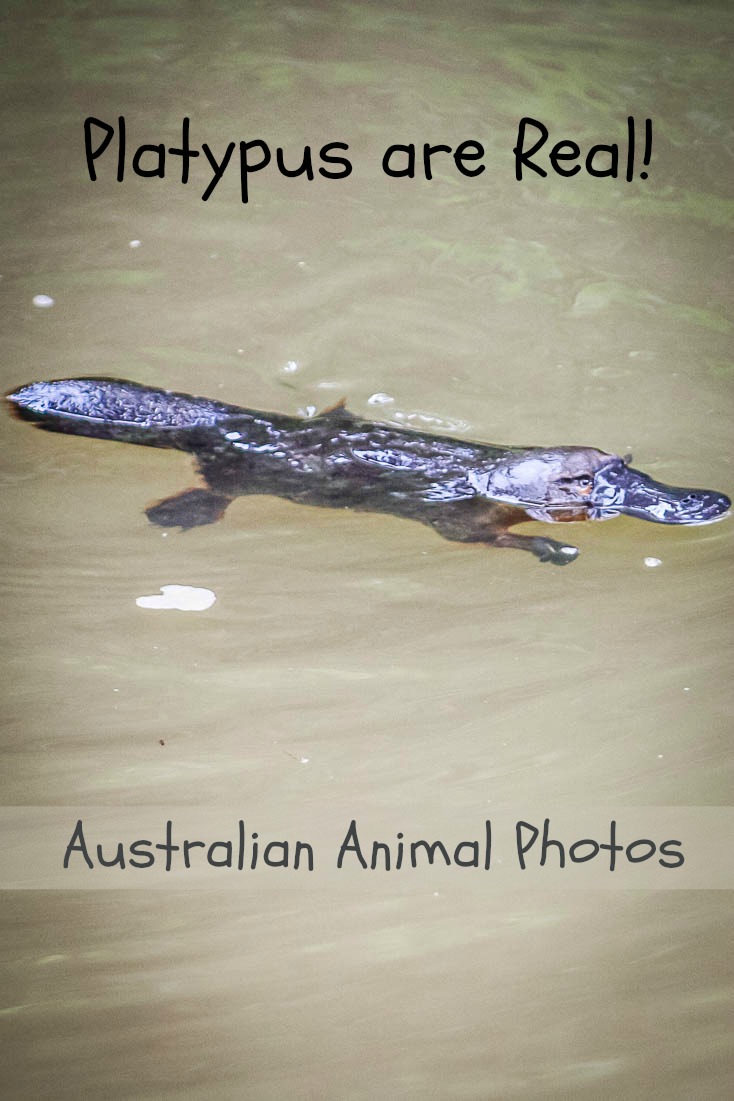 What are your favourite Australian animals?
If you enjoyed this, you might like to see some of the unique animals of nearby New Zealand.